For all of you out there trying to renovate your home on a tight budget, the home of Chad Findlay is going to be pure inspiration! Chad, a freelance designer and entertainment consultant, transformed the 900 square metre basement of his parent's home into his own dream apartment.
Nearly every fixture and finish in the flat was free or salvaged. Chad scoured sales, discount outlets and his grandmother's furniture collection… the result is a balance between vintage and contemporary – "not too granny, not too vintage".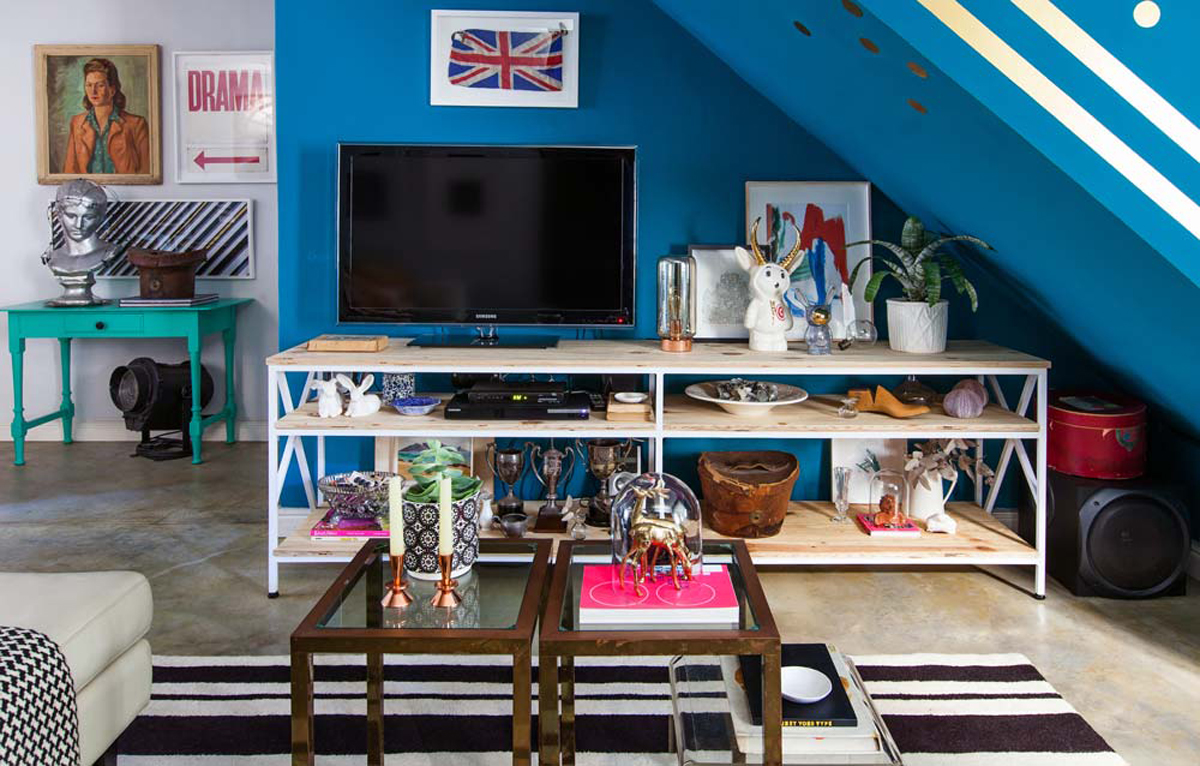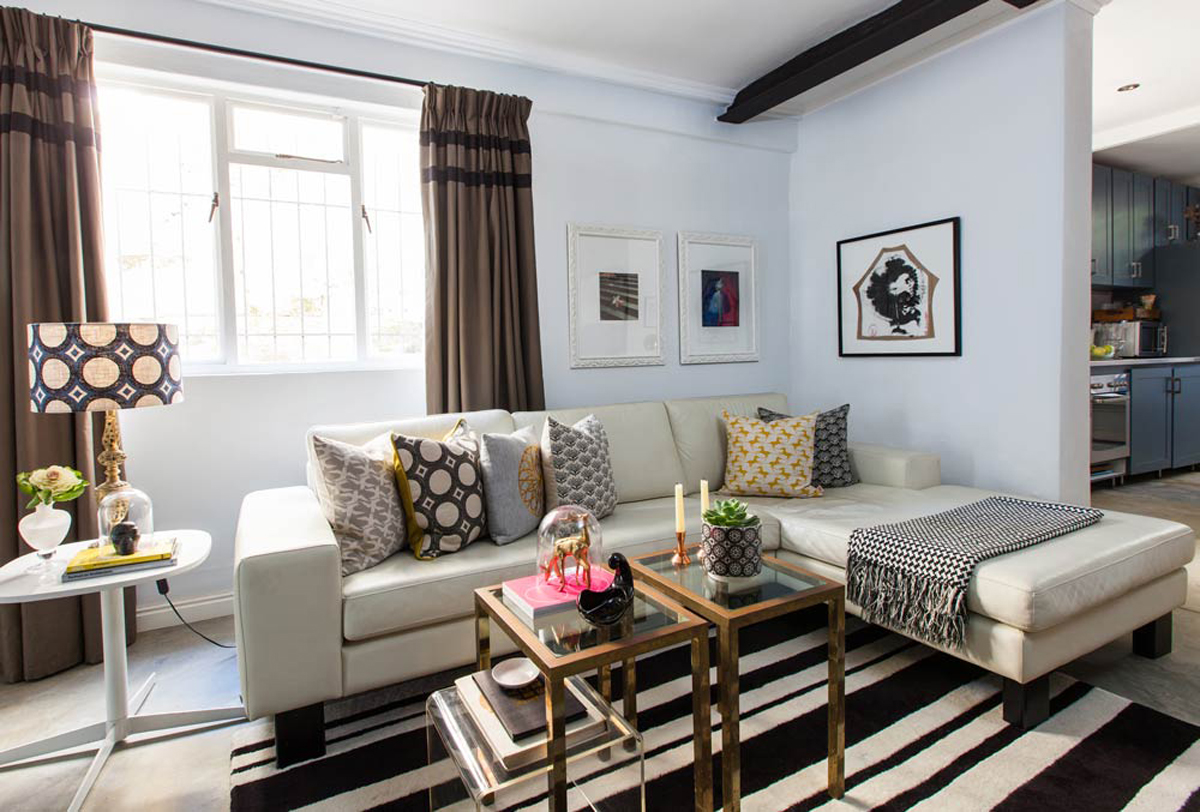 In the lounge, two original Vladimir Tretchikoff prints from the artist's granddaughter were Chad's first art purchase and framing experience. "Now you can't stop me," he admits. He also framed a t-shirt sizing guide he found on a factory floor in Woodstock. A friend made the draperies out of inexpensive bull denim.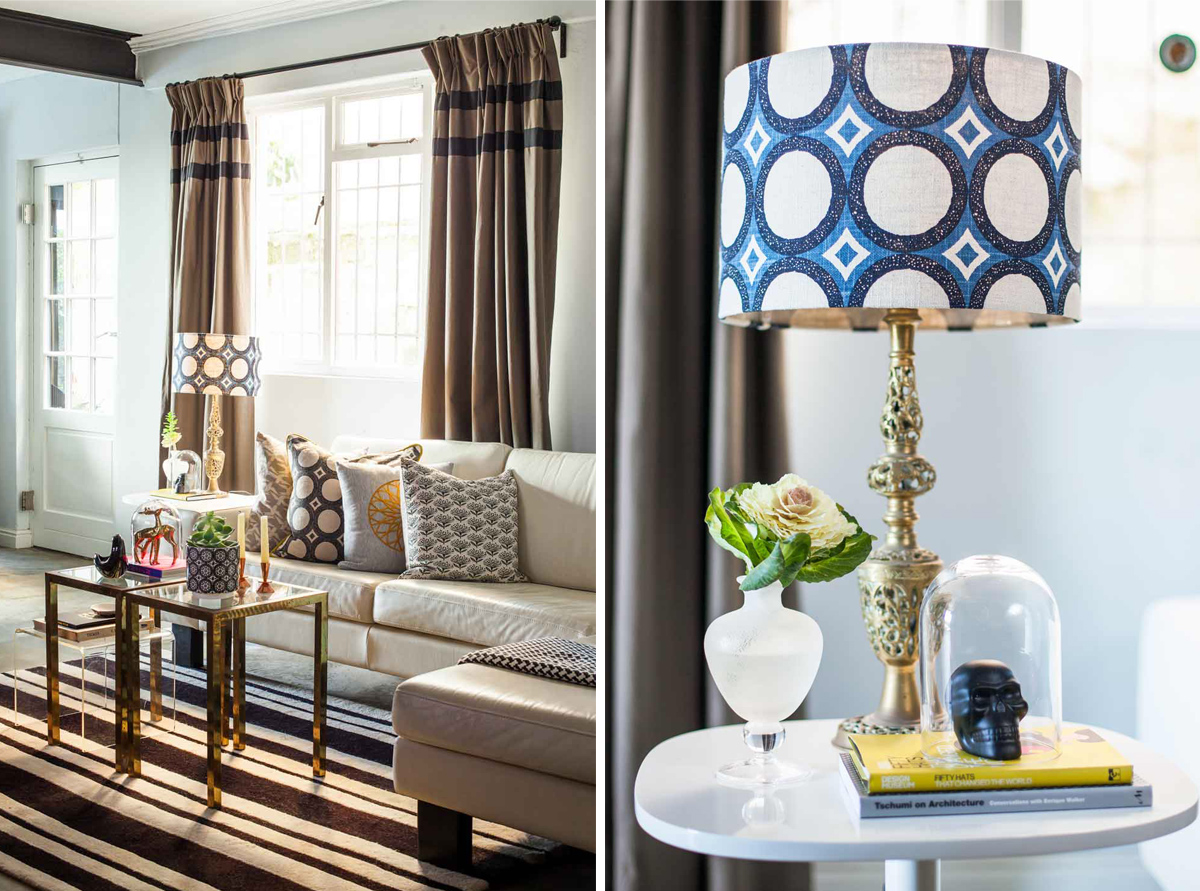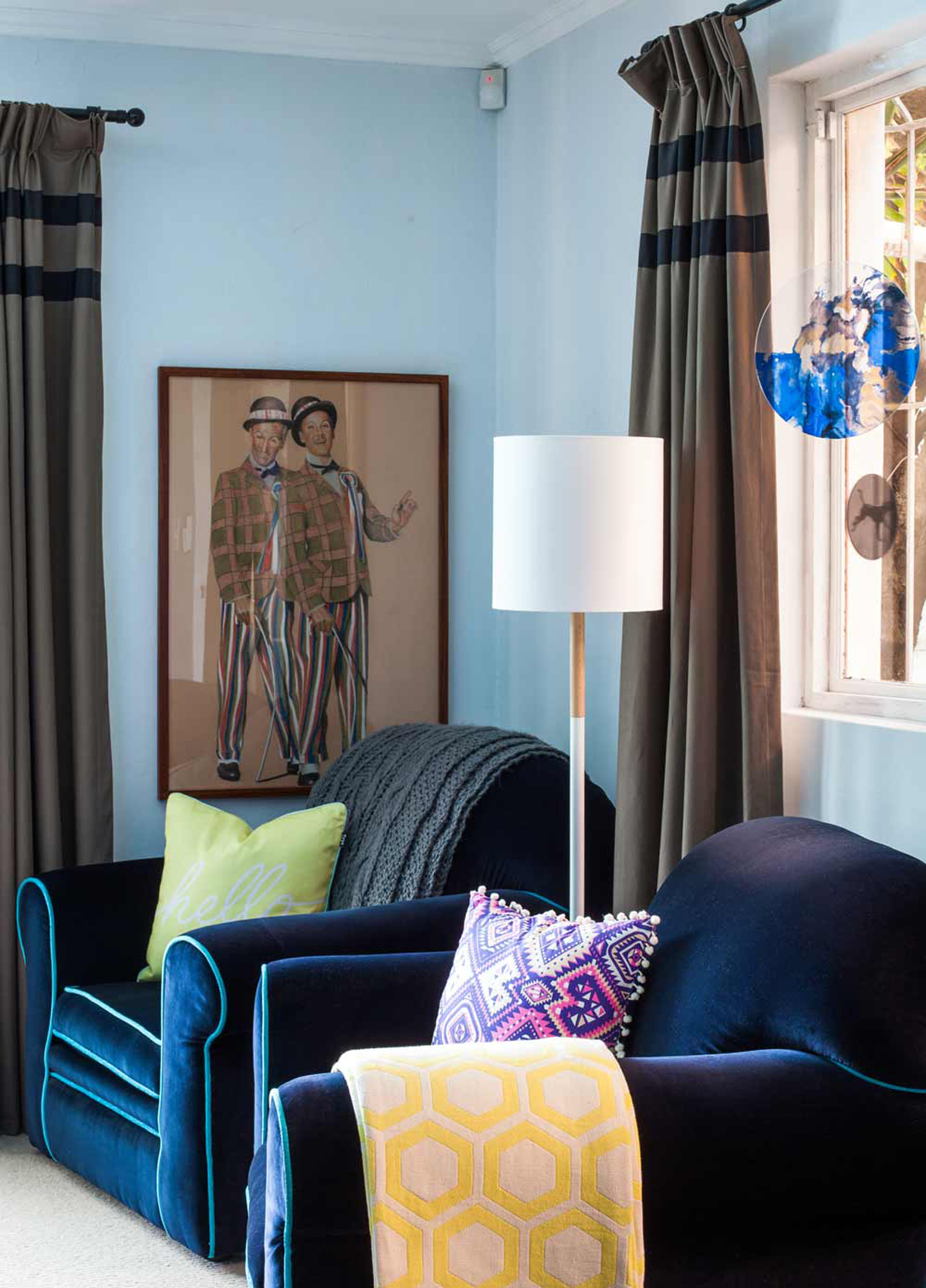 Chad had these family heirloom armchairs reupholstered in luxurious midnight blue cotton velvet. "The Vaudeville men (just very good friends) came from the flea market and I reframed [the piece]," he explains.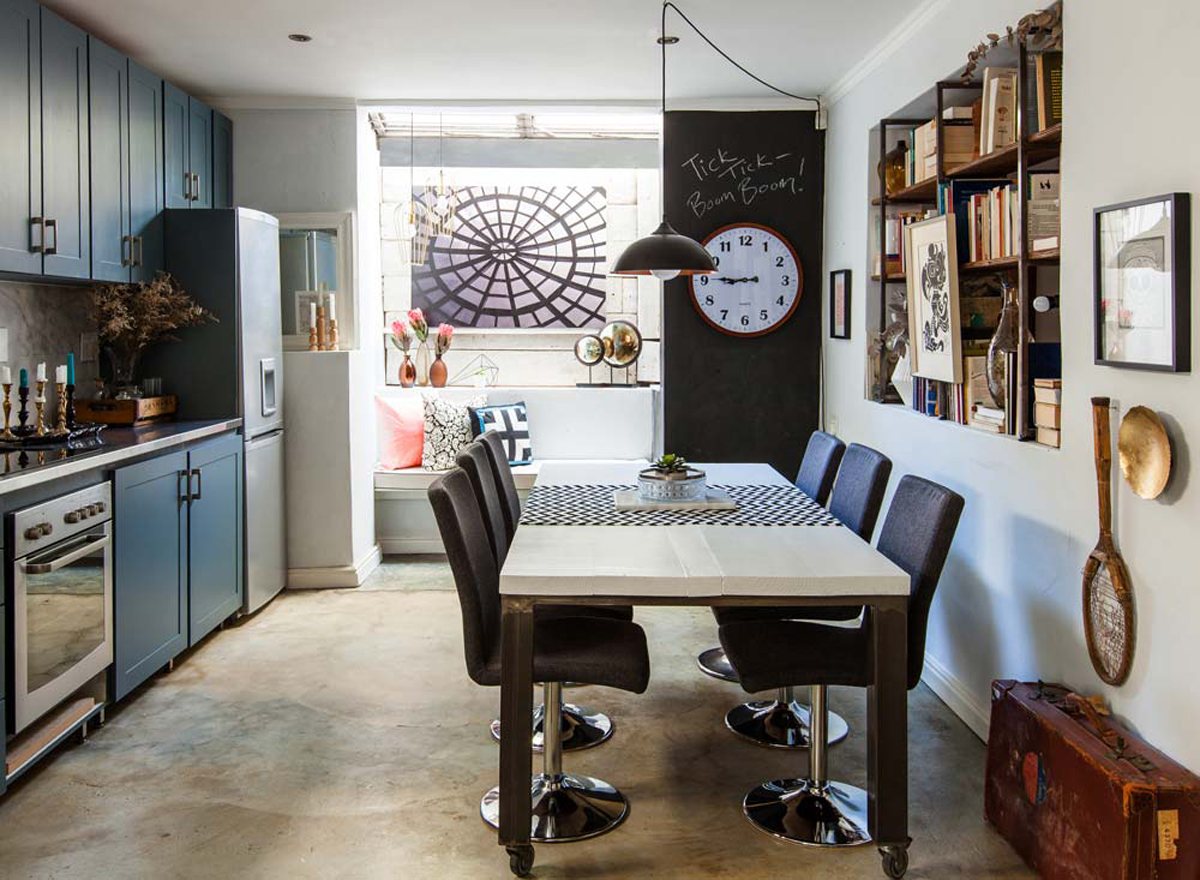 In the eat-in kitchen, Chad, his father, and a welder friend made the table using a combo of wood and steel – an affordable strategy that produced several pieces in the home. "The table is on wheels which is a-mazing," Chad notes. "It used to be stained dark but I painted it white in my quest for light."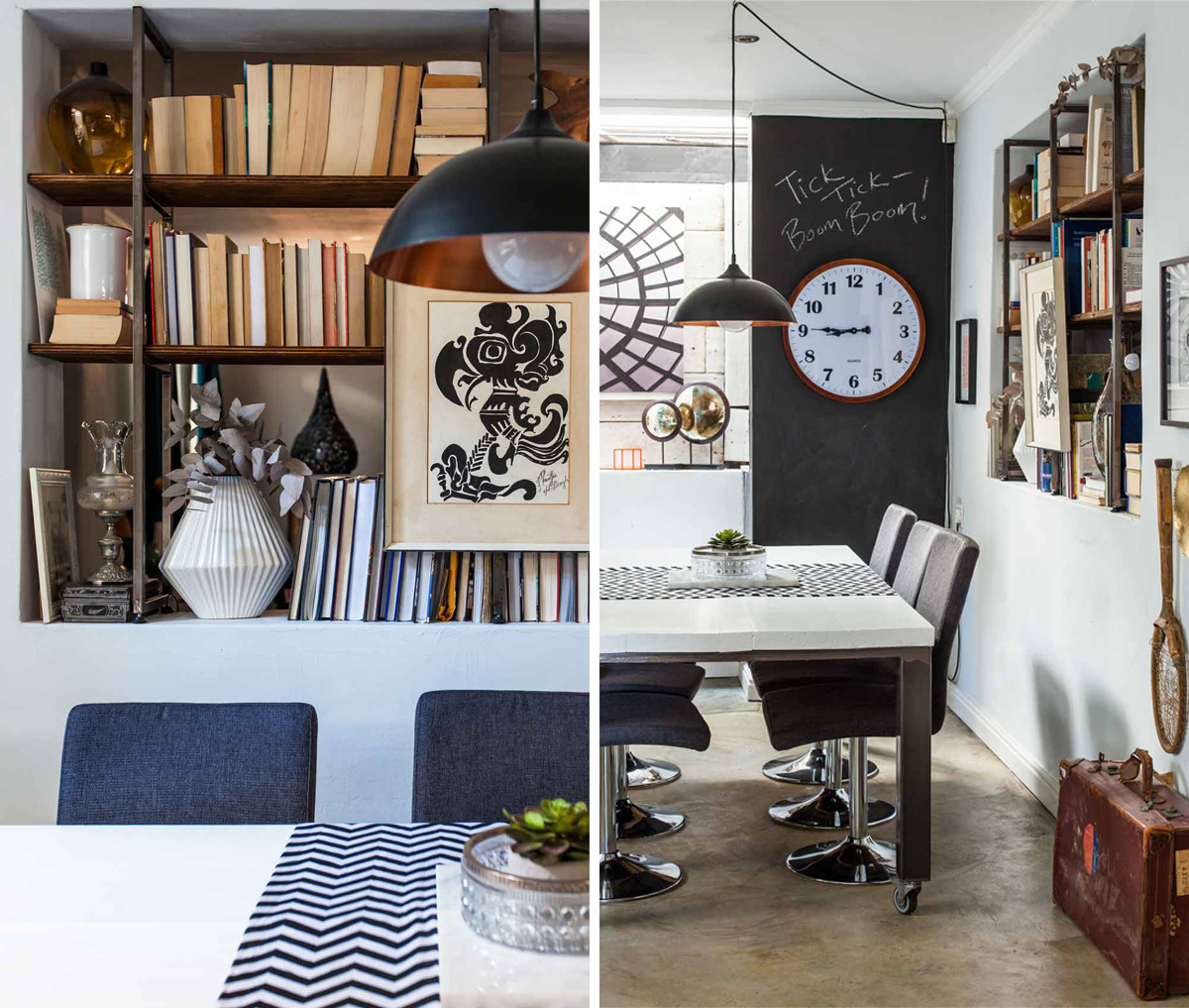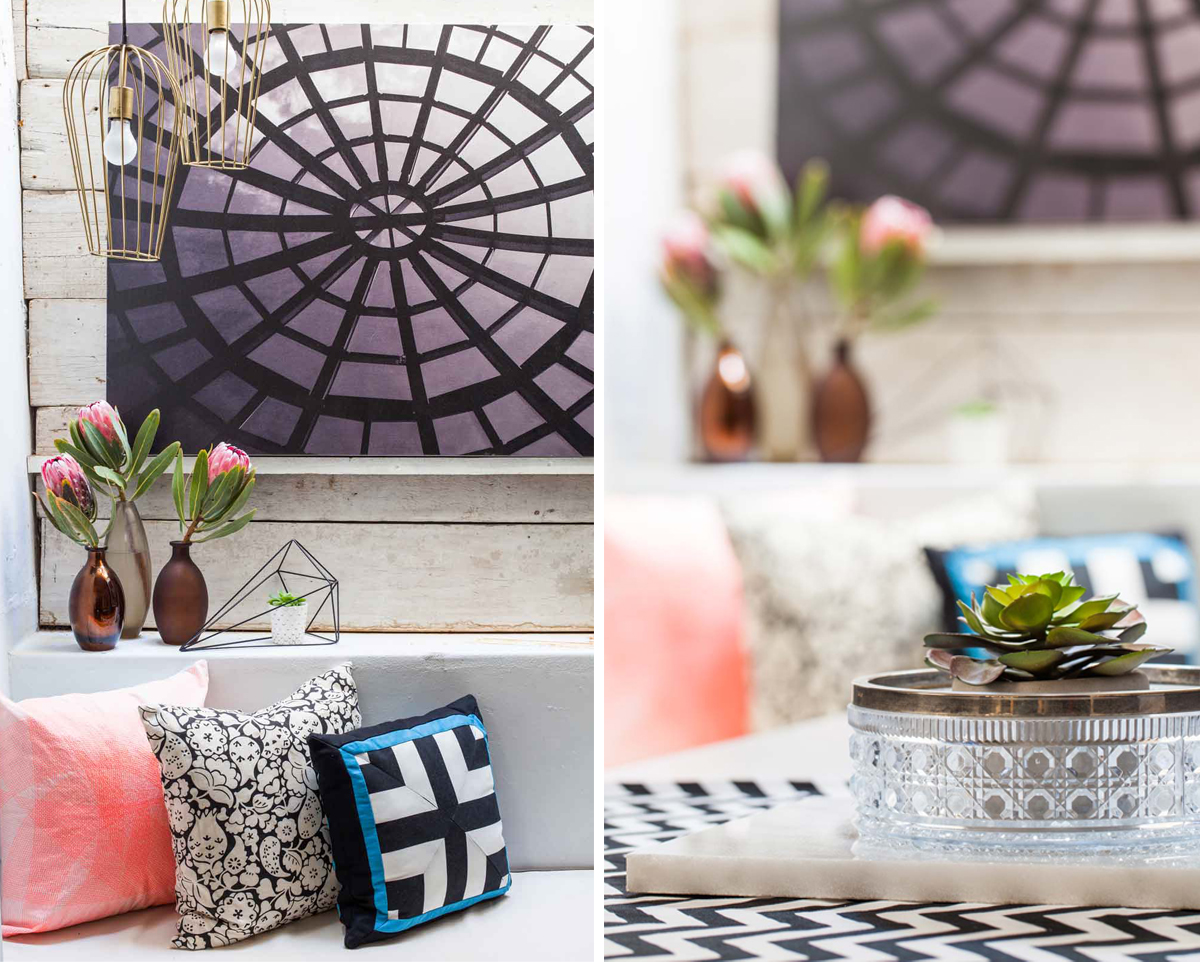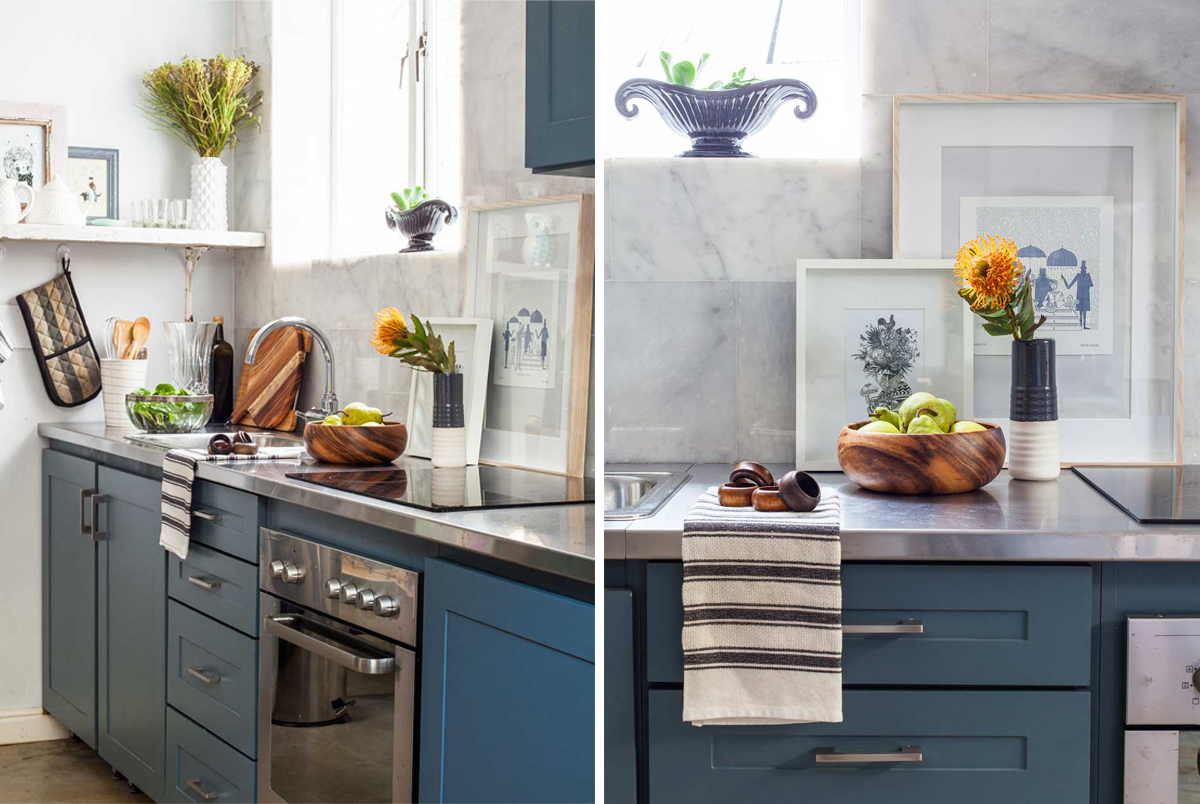 After having the doors made, Chad and his father constructed the kitchen cabinets and then hand-painted them. They also commissioned the steel countertop from a metalworker friend, which was a more cost-effective option to natural stone. Chad did splurge for a marble tile backsplash sourced at an affordable price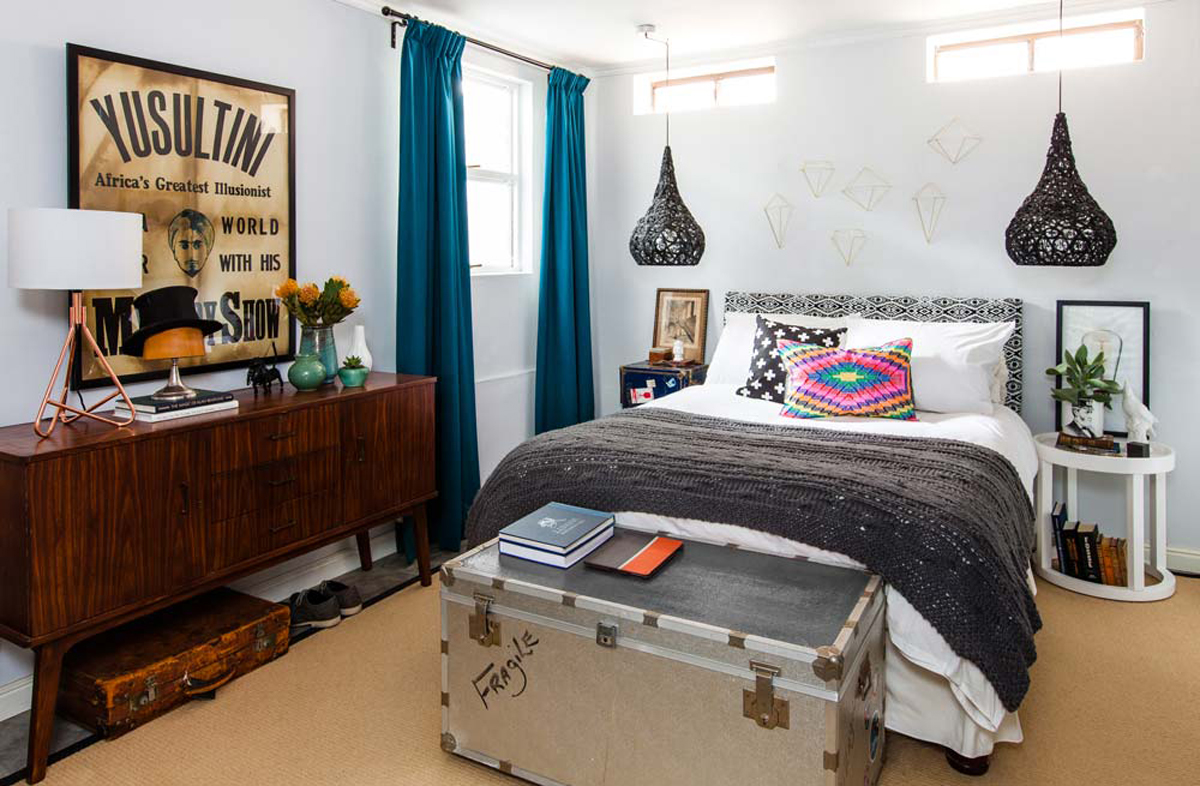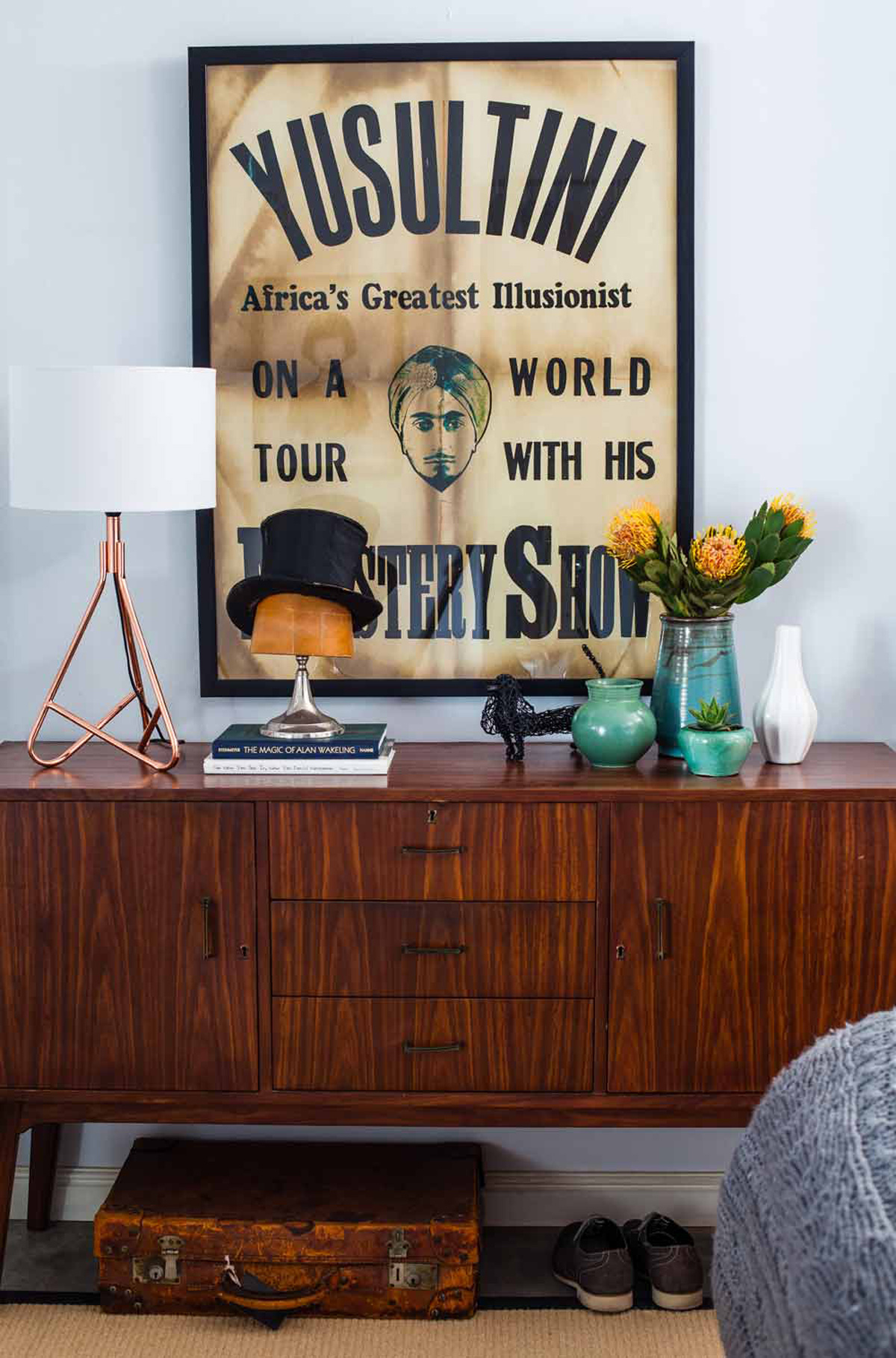 All credits to Design*Sponge with thanks
SaveSaveSaveSaveSaveSave
SaveSaveSaveSaveSaveSaveSaveSave