As a mama to two little ones, I'm a firm believer (possibly even proof) that you can still have a stylish but comfortable, durable but not scruffy, family home. One that is certainly not overrun by toys and plastic furniture!
While many a mama out there may well be rolling their eyes at me right now, they are also asking "But HOW do you cater to the messiest of fingers, bucketloads of dribble and countless crumbs?!"…..
A lot of planning and making the right choices when it comes to form and function can help your furniture and home be child friendly.
THE LIVING AREA
If this is the main play area for your kids, then functional and beautiful storage is a must. Forgo a standalone cabinets or a media unit and dedicate one main wall to custom built-in cabinetry to maximise the available space and to house all the toys, puzzles, media games etc.
We don't suggest any open shelving with pull out storage for easy child access, because at the end of the day you don't want bunny's ear or Buzz's arm still peeking round the corner. Once those cupboard doors are closed, you want to be left with a seamless look and clean feeling in your space.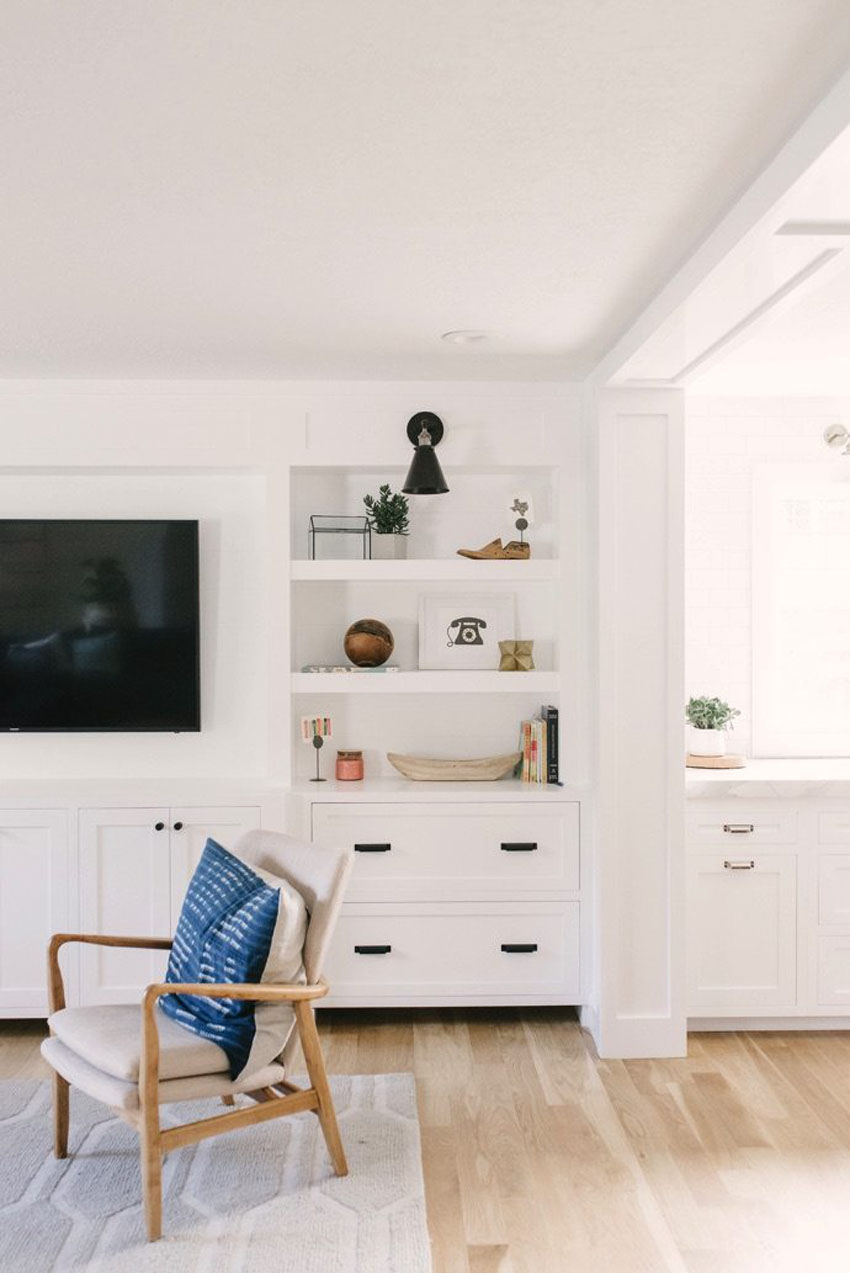 Typically we don't advise using velvet or linen in your living space when it is home to sticky fingerprints (unless you are happy to clean on the go and replace in a few years time). Leather of course is the most durable – a hard leather that is not easily scratched. For fabric sofas, using fabrics with a high rub count is a must, and sofas with removable covers are absolutely essential.
When it comes to colour we remain divided. Of course darker colours like navy, charcoals and greys hide the day-to-day mess more effectively. However if you are washing those items on a regular basis, or need to do some heavy spot cleaning, colours are prone to fading and discolouration. White, while seemingly the obviously wrong colour choice, washes well, can be easily bleached, and all shades of white work together so it is far easier to update and replace items along the way.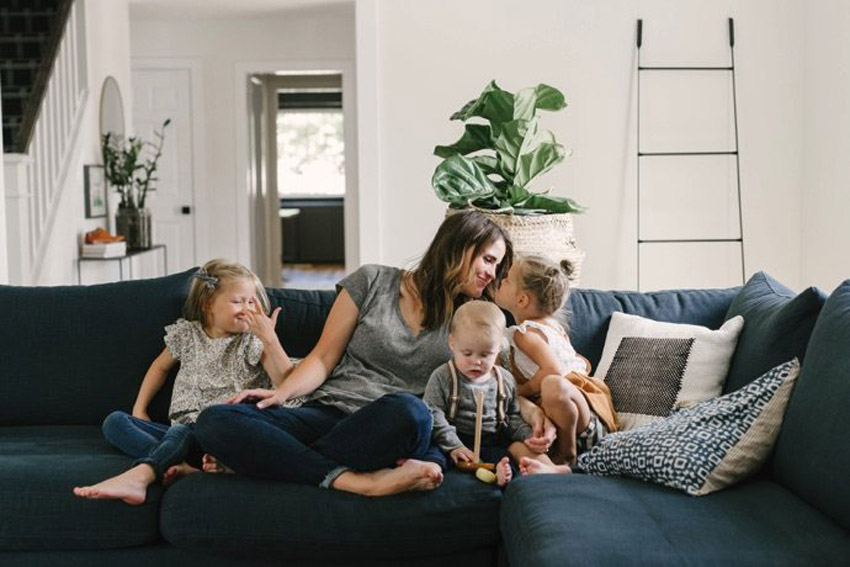 Coffee tables with sharp corners and solid edges are only asking for trouble. Choosing rounded or organic shaped pieces help soften the blow, while ottomans (with storage – bonus) help soften the blow. Even better, forgo the coffee table completely and open the floor space up to playing.
Kids are also drawn to the TV. So having this securely mounted to the wall, ideally keeping it high enough to be out of reach, is the safest place to house your TV.
THE KITCHEN
The kitchen is one of those places that you probably feel (wait, you in fact are) constantly cleaning. If you are designing or renovating your kitchen then think about these basic suggestions.
The layout of your kitchen should allow your little ones to run through it as this will prevent too many bodies from piling up in one space. So either a double entry layout, or an island that allows you to walk right around it, give your space the most through flow.
A scullery is the ideal kitchen saver for hiding the pile of dishes and daily mess until you can take care of it. A door is required for this room too!
If you don't have space for a separate scullery, a butlers pantry or butlers cupboard houses all the essentials (toaster, kettle, bread) for the morning breakfast and school run routine. Once this chaotic part of the day is done, you can close the cupboard and the mess is hidden for the rest of the day.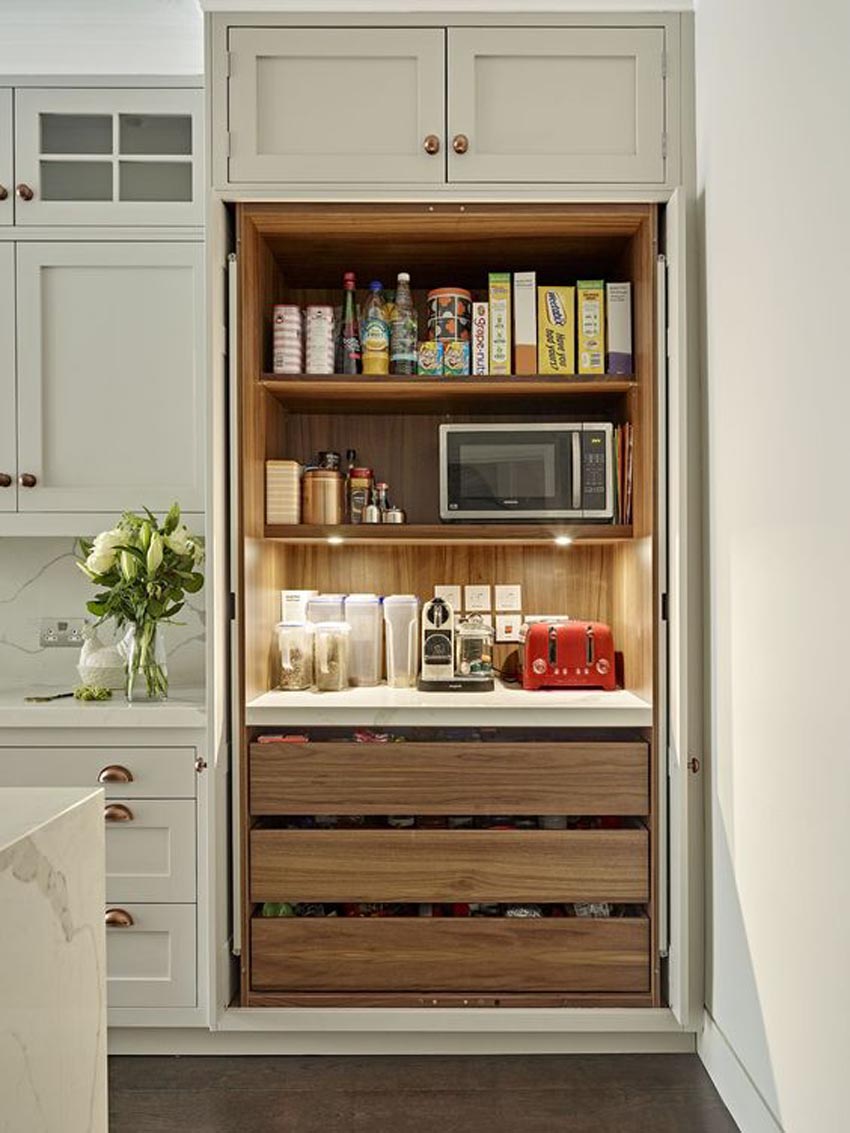 Marble bench tops and natural stone are best left to those without children. They are porous materials and stain too easily. Instead consider composite stone options which will stand the test of time, and your little ones!
I love a detailed tile backsplash. However grout can be a dirty, maintenance issue in high traffic spaces. For easy maintenance you could consider using the same material as your countertop for your backslash. This look is particularly popular these days for a chic and seamless finish.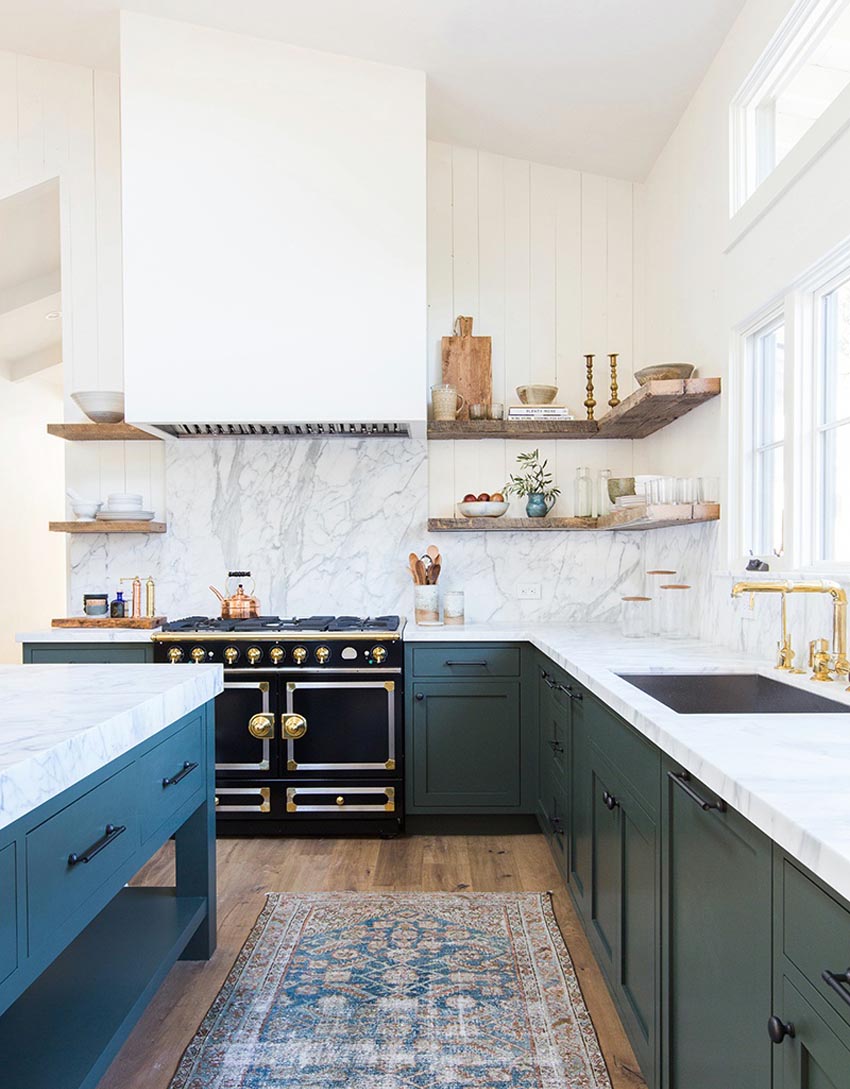 Dirty fingers are often found all over cupboard doors and handles. Ensure your cabinetry is made of grease proof material, and while we love the matt look, a slight sheen hides the finger marks better.
Wall ovens that are mounted counter height and above are also the safest places when you little toddlers running amok.
BATHROOMS
Currently bathtime in my world is made for wine o'clock. I love it. I'm happy to let them sit in the tub and play for an hour while I enjoy my glass of wine and ensure the little darlings don't submerge each other under the water.
Any mama with little ones knows that you will need somewhere to sit in your bathroom while overseeing bath times activities, and also somewhere to place any items needing to remain dry – as the floor cannot be counted on. A small bench that doubles as a foot stool for the sink is necessary in all child friendly bathrooms.
Forget the combined shower bath. Not only is it rather unattractive, it can be a danger zone for little kids. If you can, always opt for a separate shower and bath tub.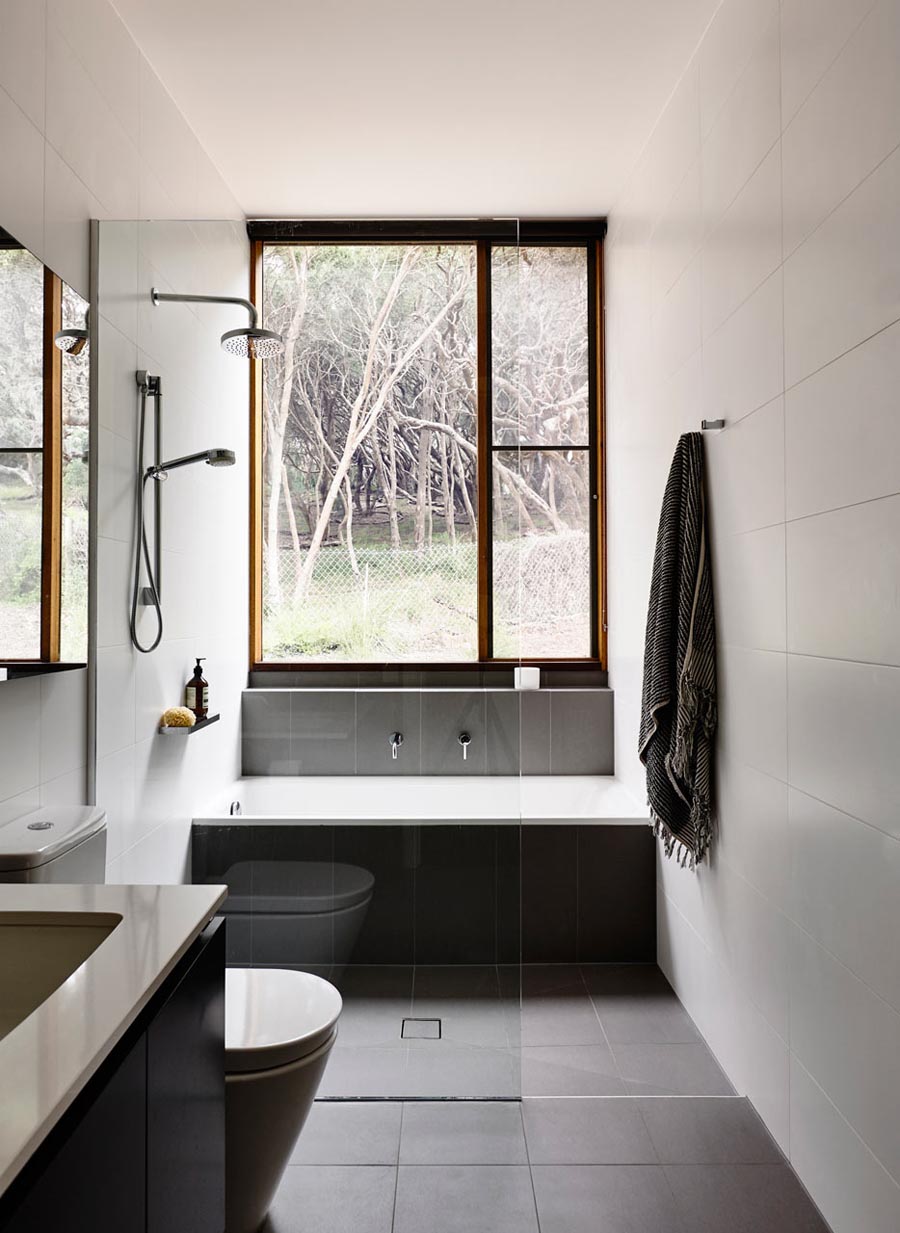 When installing a bathtub, think about the shape of the tub. While the organic sleek shapes look lovely, you need a more rectangular shape to give everyone in the bath equal space, and probably so you can fit multiple bodies at one time.
For the shower, if you have a shower door – think about where it opens to, where the water will drip onto the floor and how that is going to drain away or be cleaned up. If you can do away with a door and install a fixed glass panel, this helps with both cleaning and safety.
Creating a wet zone in one area of the bathroom prevents ALOT of accidental slipping. Try having the bath tub and shower next to each other and having a wall dividing that space from the rest of the bathroom.
On the back of the slip factor – make sure the tiles you choose are made for the floor, so they meet anti-slip requirements. Again, large format tiles do away with excessive grout, while a darker grout colour wears better in the long term.