Whether using beautiful spring blossoms, leafy greens or dried and delicate ones, decorating with branches is a great way of bringing natural texture and interest into a space. They are structural, laid-back and last much longer than cut flowers, making them a great cost-saving option instead of buying fresh flowers.
At the moment, we are especially loving cotton, moss and berry branches, and since Spring has sprung, we are loving blossom and budding branches too.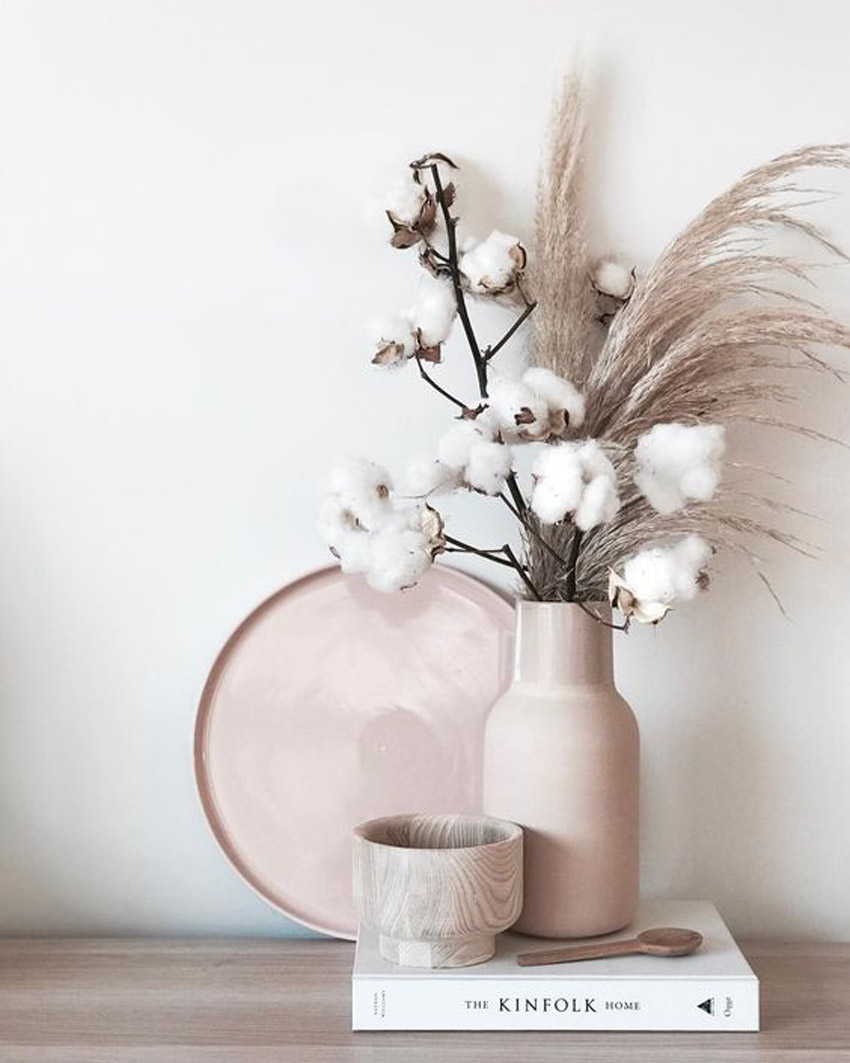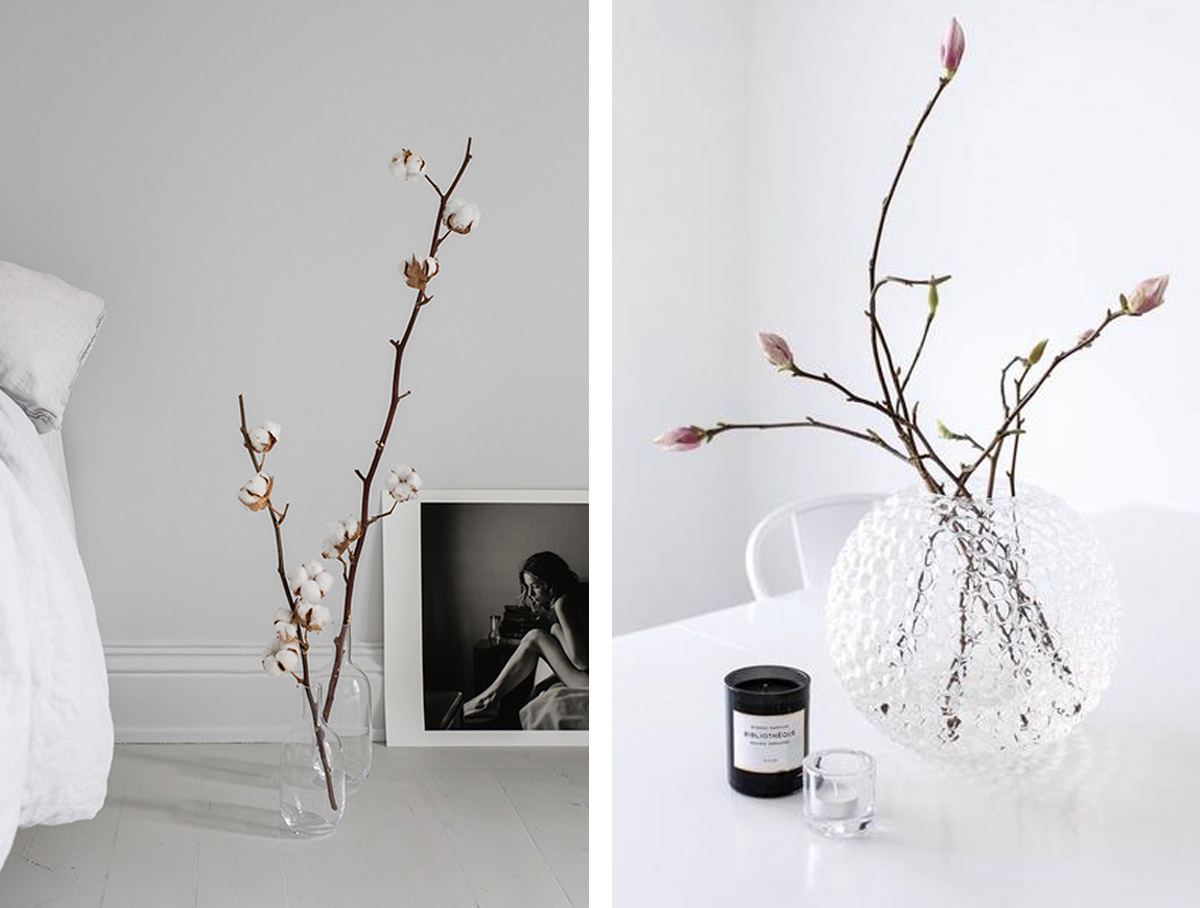 When styling a space, we favour the simplicity of a single vessel with a small selection of stems. However we know the power of using branches in a variety of vessels and vases for maximum impact. For an especially tall arrangement consider putting your container on the floor and arrange it from there.
If you're using many different flowering branches, we really enjoy keeping the colour palette the same – and even tonal to your vessels if you are so inclined.
Don't be scared of the less is more approach. A single branch in a glass vessel is alluring in its simplicity and elegance.
Here is a little more inspiration on how to perfect the look…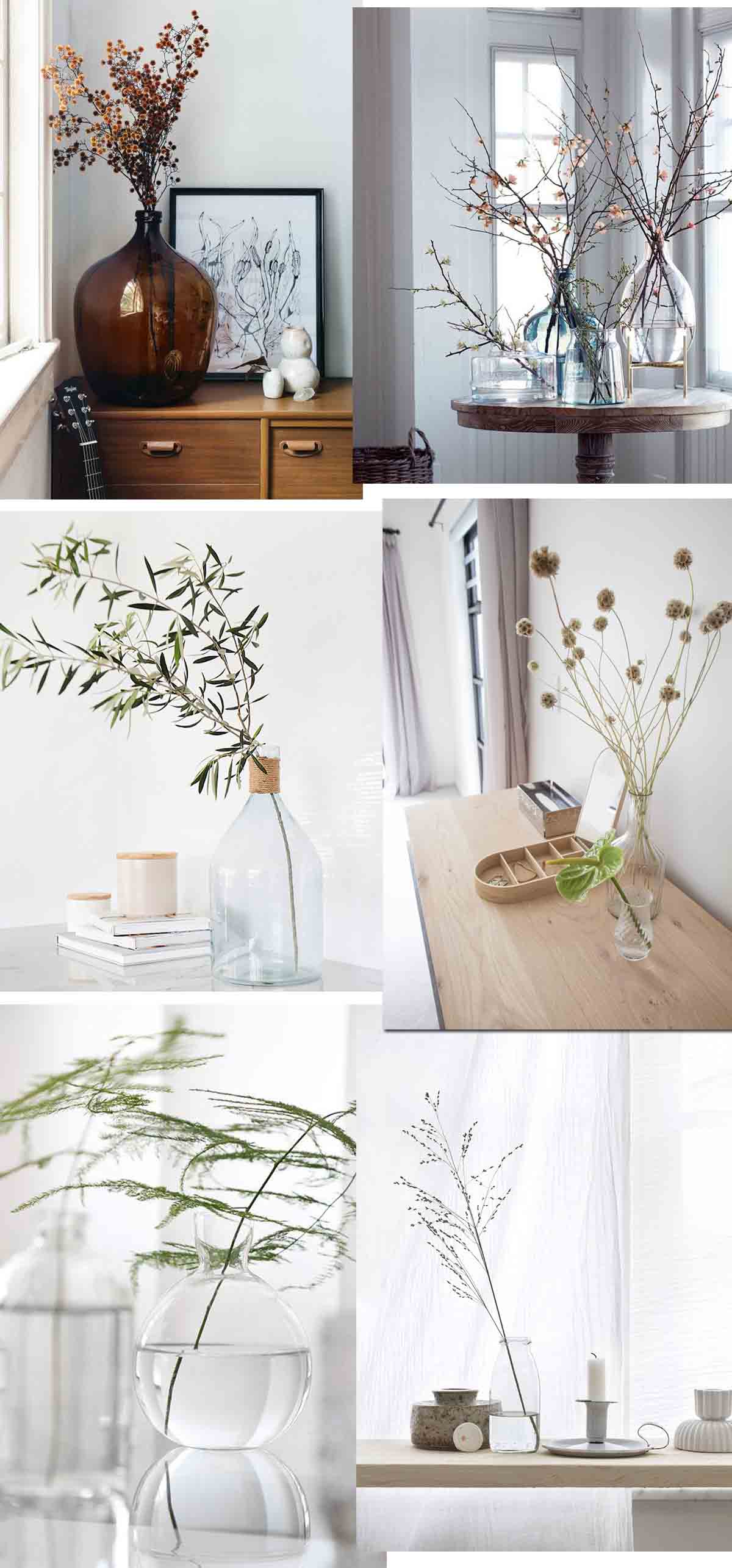 Images 1 | 2 | 3 | 4 | 5 | 6 | 7 – via The Home Studio Projects | 8 | 9