Given that the kitchen is often central to home and family life, it is no wonder that we spend a lot of time thinking (obsessing) over the design of these spaces. To be fair most memories made in the kitchen centre around the licking of the baking spoon, or a catchup session over a late night toasted sandwich, rather than say, the shade of blue of the kitchen cabinets.
At the moment we are all over a chic and modern kitchen that is oozing style through the use of colour. This is definitely influenced by a number of our projects that are still in the conception phase, where our clients have expressed a desire for colour within their space (who are these crazy people?!?!). This ties in with the changes we are seeing in kitchen design. There is far more personal expression coming through in kitchens, and a lot more use of contrasting materials and decorative details,
While we may not be as brave as some of these spaces, we are certainly loving the inspiration they are providing.
Starting with the blues and greens, this kitchen is light, bright and layered! Shaker style cabinetry painted in rich jewel green and vintage style brass handles, work alongside a sophisticated granite countertop and backsplash. The combination provides all the colour, yet the abundance of white in the room gives you confidence in the design longevity.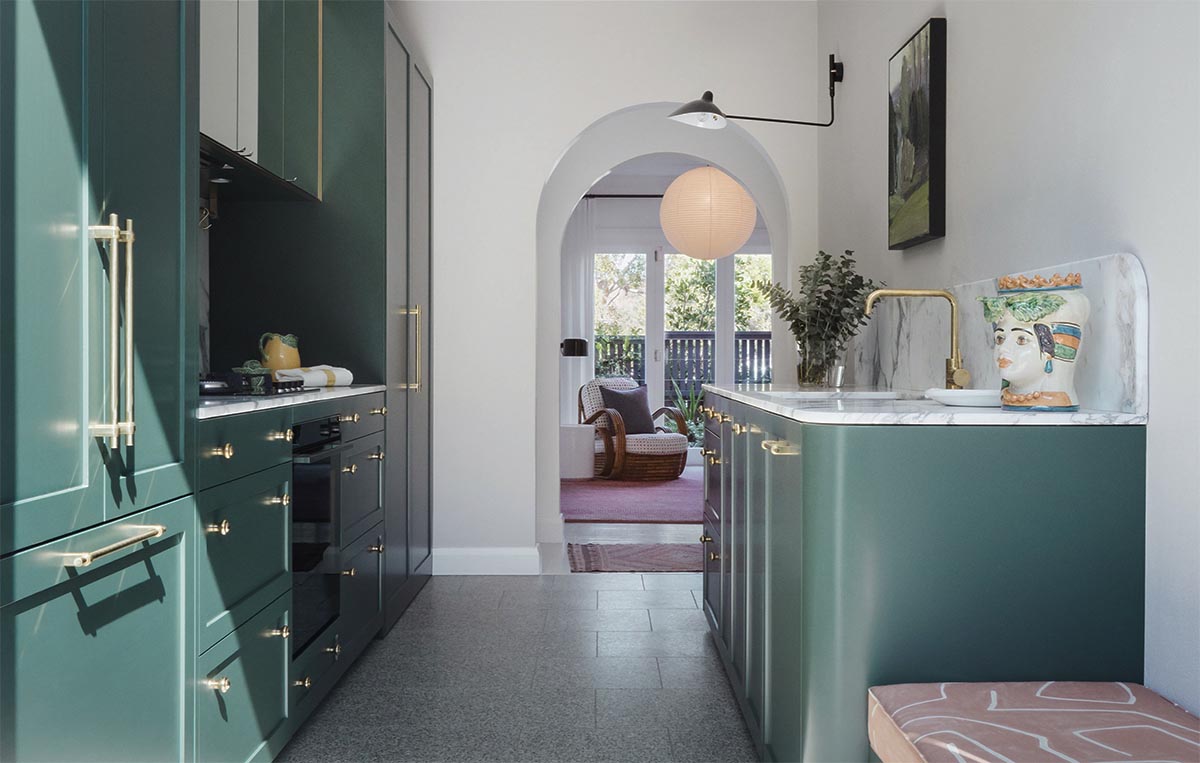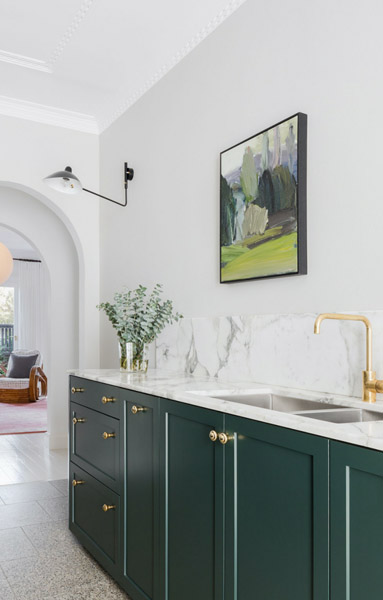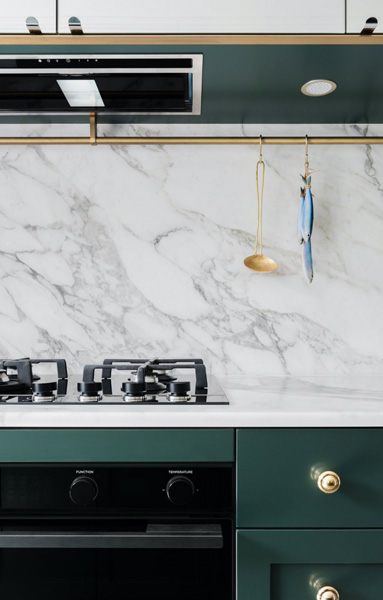 Images via F1 | F2 | 1 – 3 Article + Images Via The Design Files
Here again we see the use a saturated colour in a modern setting, giving the space a sense of cosiness, warmth and interest.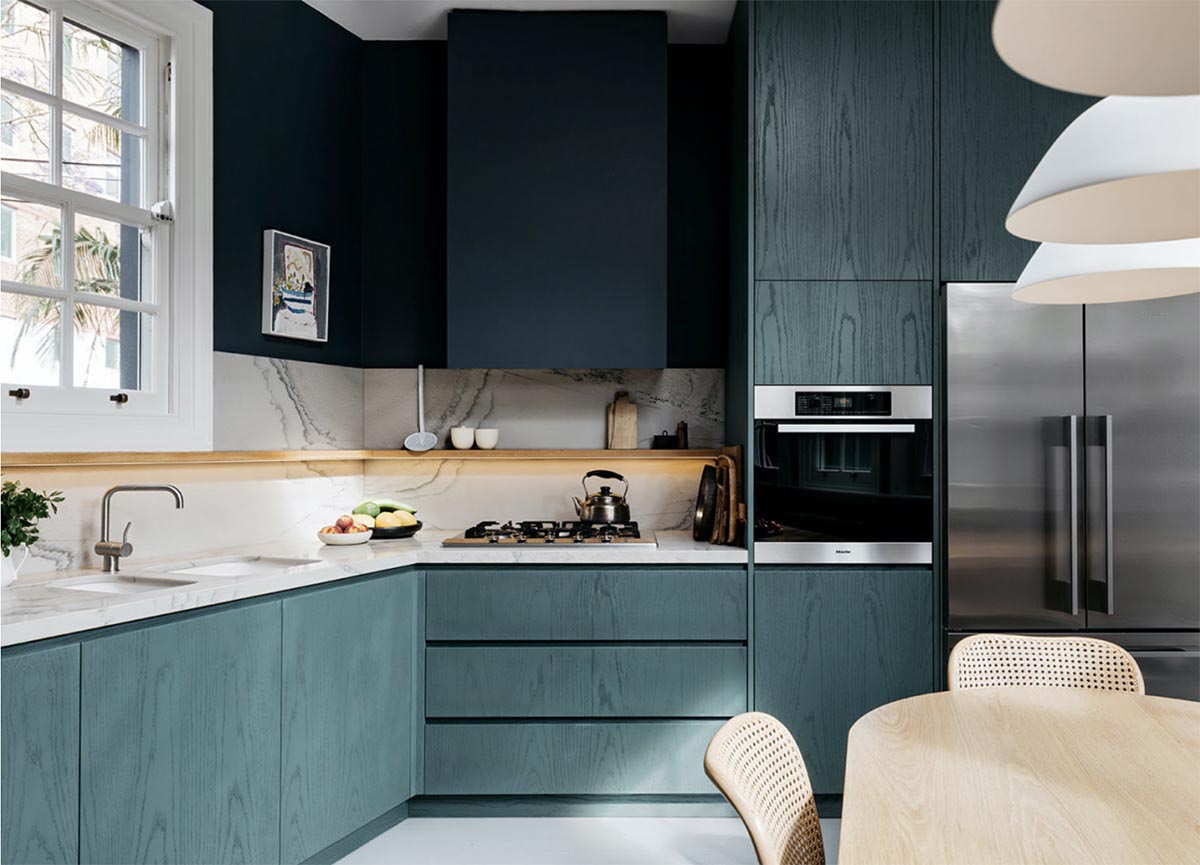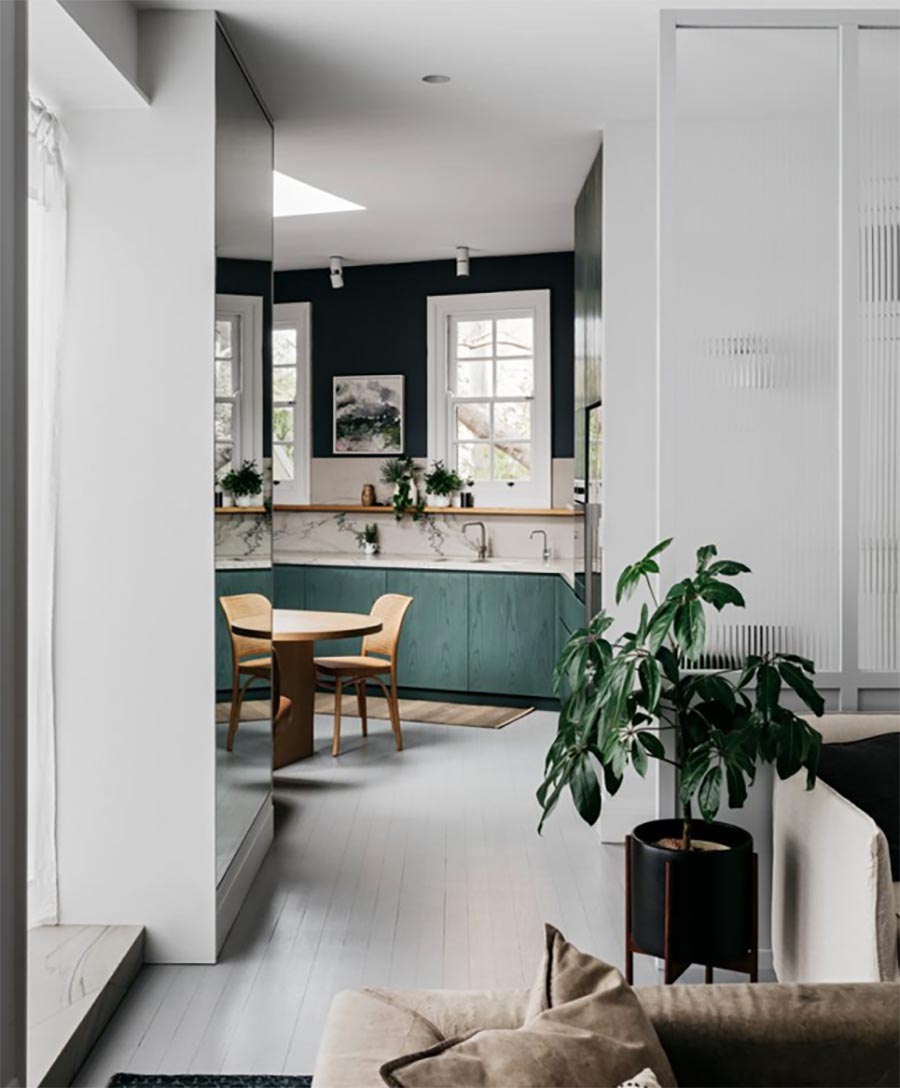 Images via 4 – 5
Pretty in Pink! Using pink in the kitchen is certainly not something we see very often, but we love the fresh and flirty feeling it brings to the space. Dramatic contrasts such as these brass cabinets add a sense of gravitas and seriousness to the space.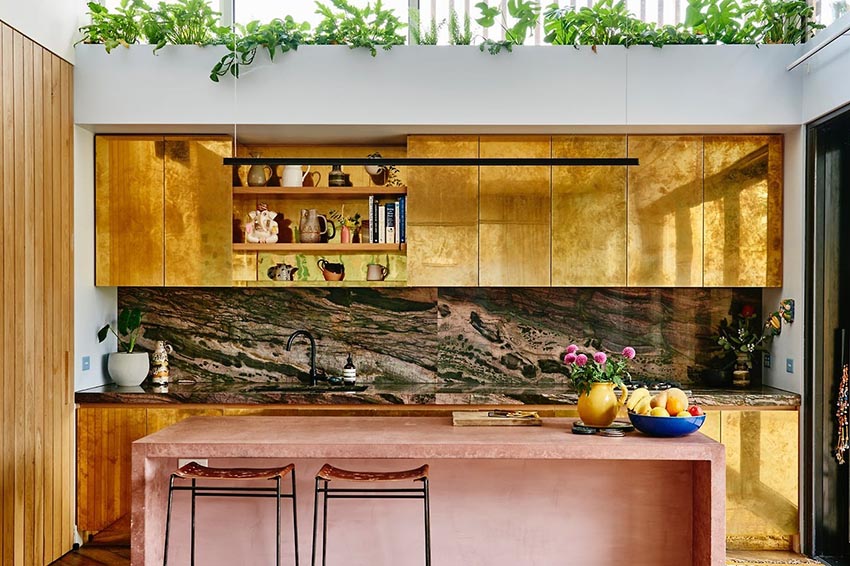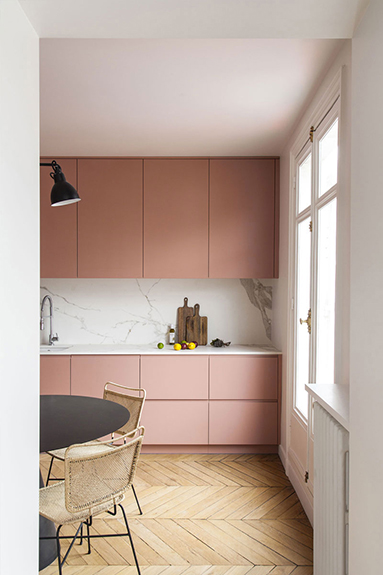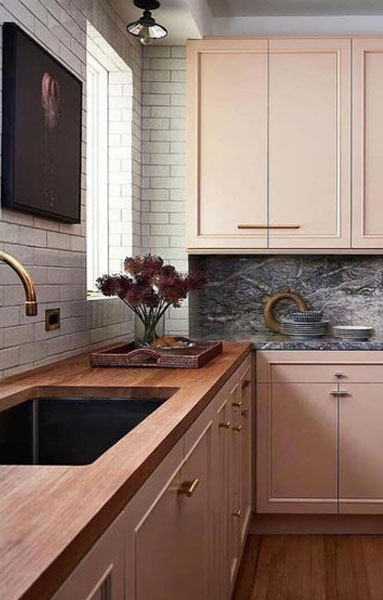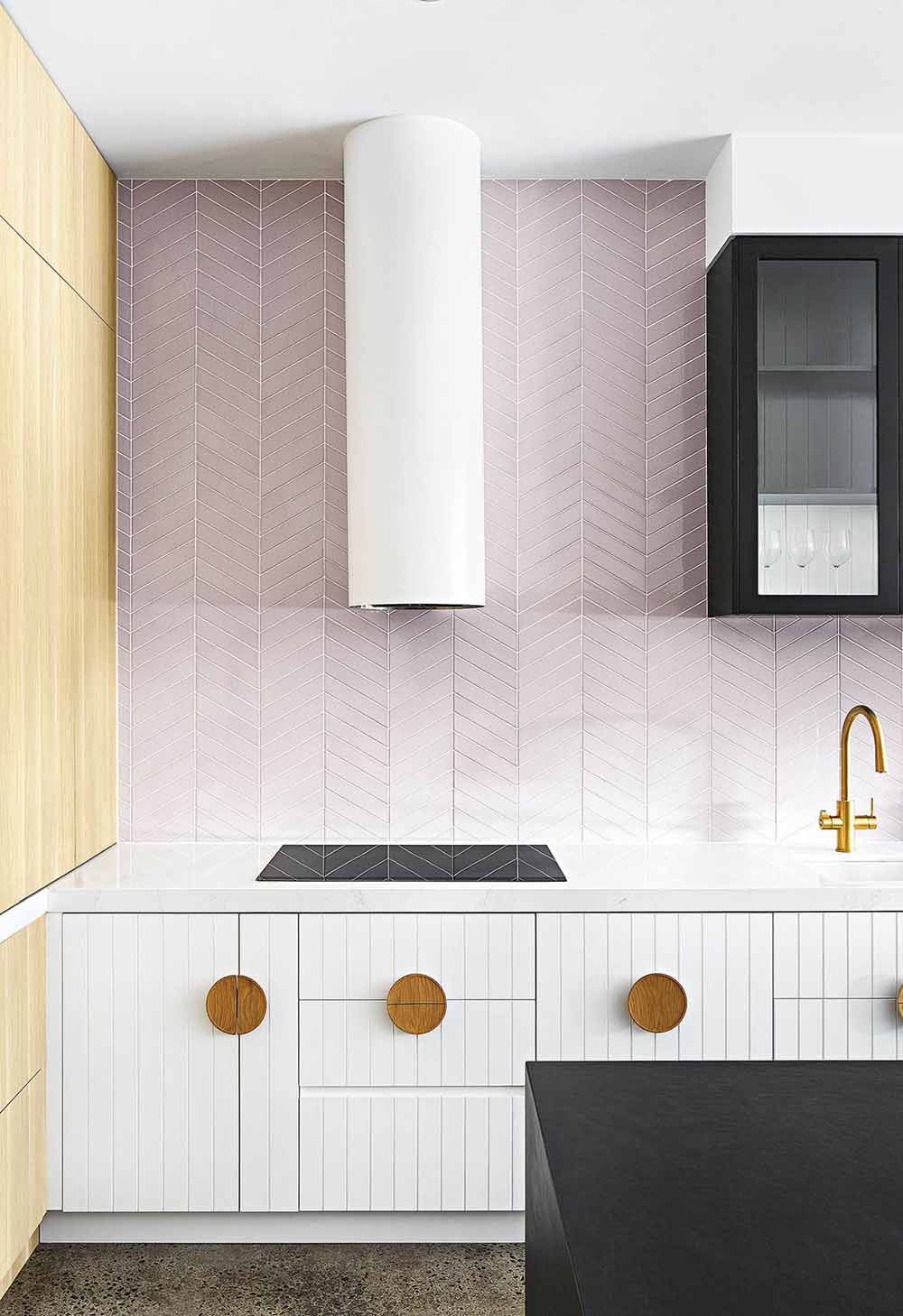 Colour is a subjective word. These richly veined natural stones are high impact in what would otherwise be considered a fairly neutral kitchen setting, filling the space with colour and interest. Welcome to a brave new kitchen world!