This Misty Cliffs bungalow is full of colour and charm, with its sea-green interiors. Depending on the light, the walls change from hues of avocado to pistachio and fern. The green colour scheme compliments the yellow beechwood floors and nods to the surrounding verdant landscape.
We love the owners bold approach to painting the whole house, including some of the ceilings and lots of the cabinetry, this soothing green colour. We know lots of people are colour shy, and this beautiful home shows us how easily it can be incorporated into any setting.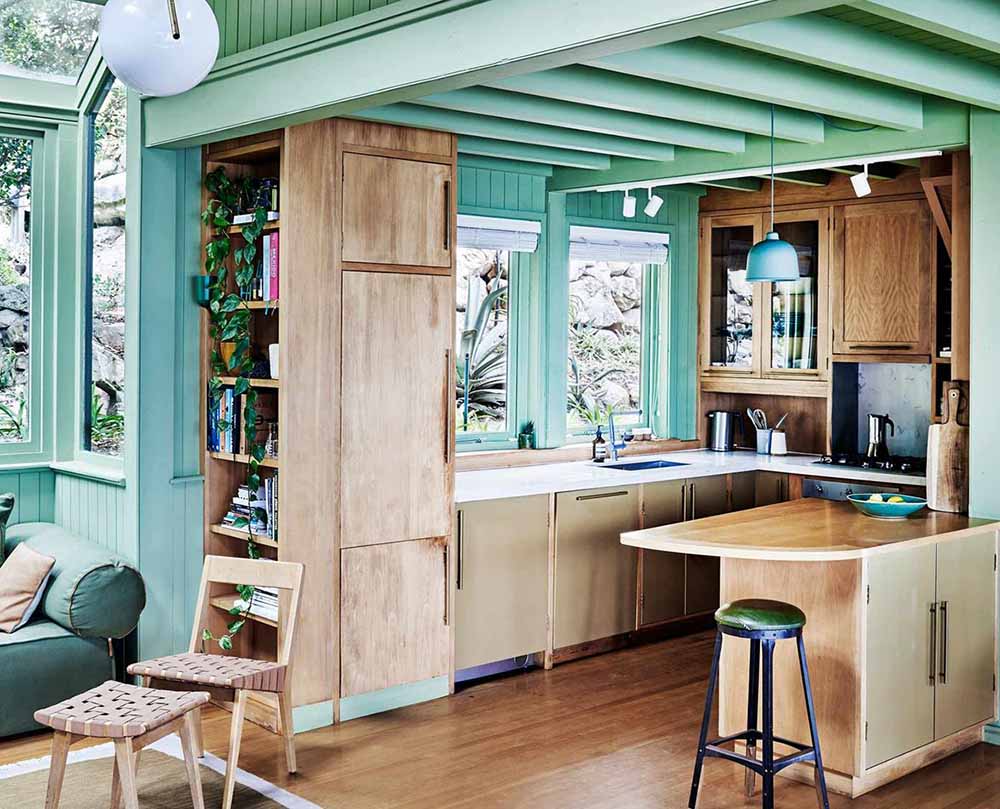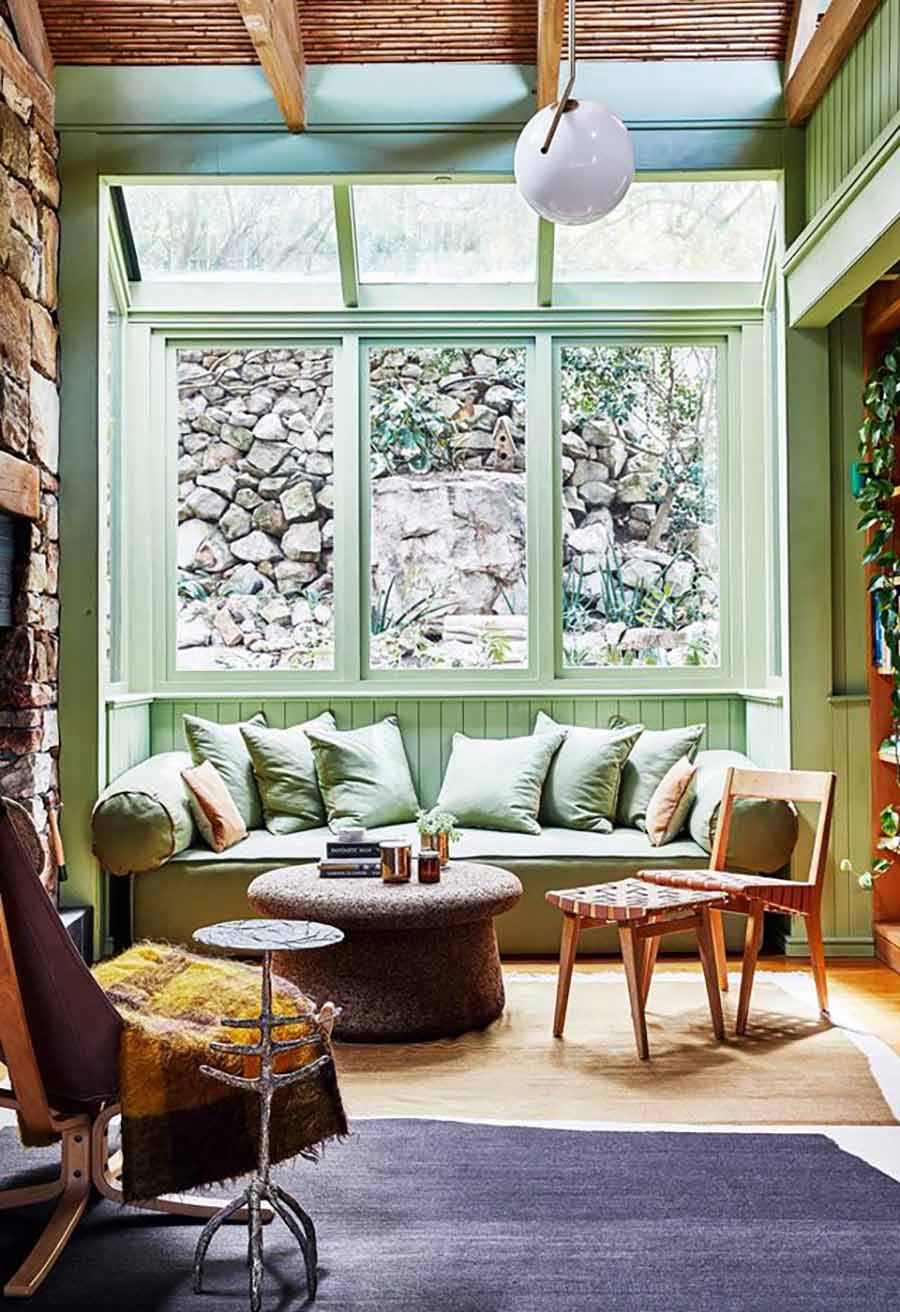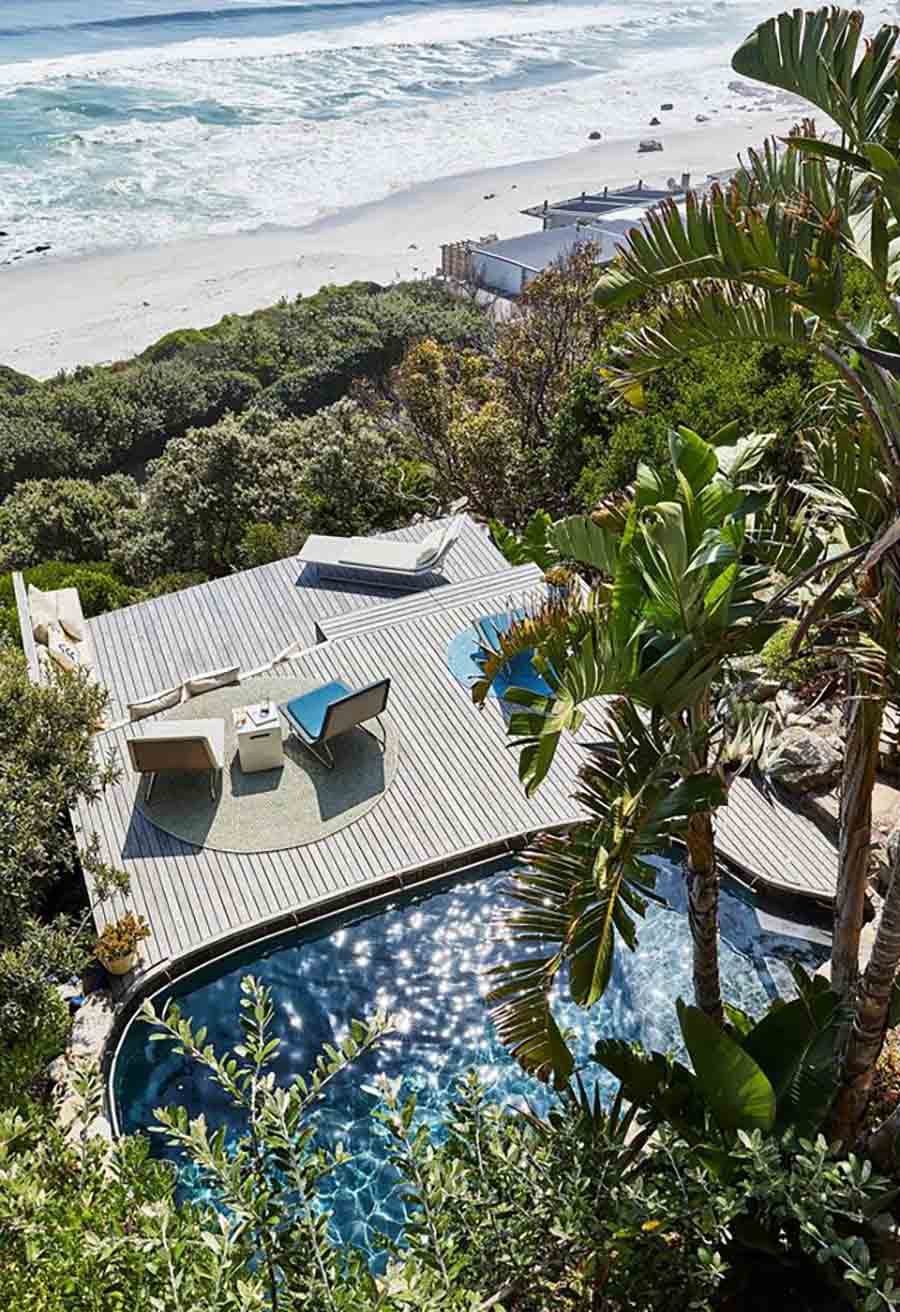 With a split level layout, decks and balconies hang off all the rooms, opening the house up to the surrounding views and nature.
Design aficionados will recognise furniture pieces from high-end retailers such as Flos, Calligaris and Mae Artisan Rugs, while many of the decor accessories are sourced from local South African brands such Dokter and Misses, Wonki Ware and Vorster & Braye.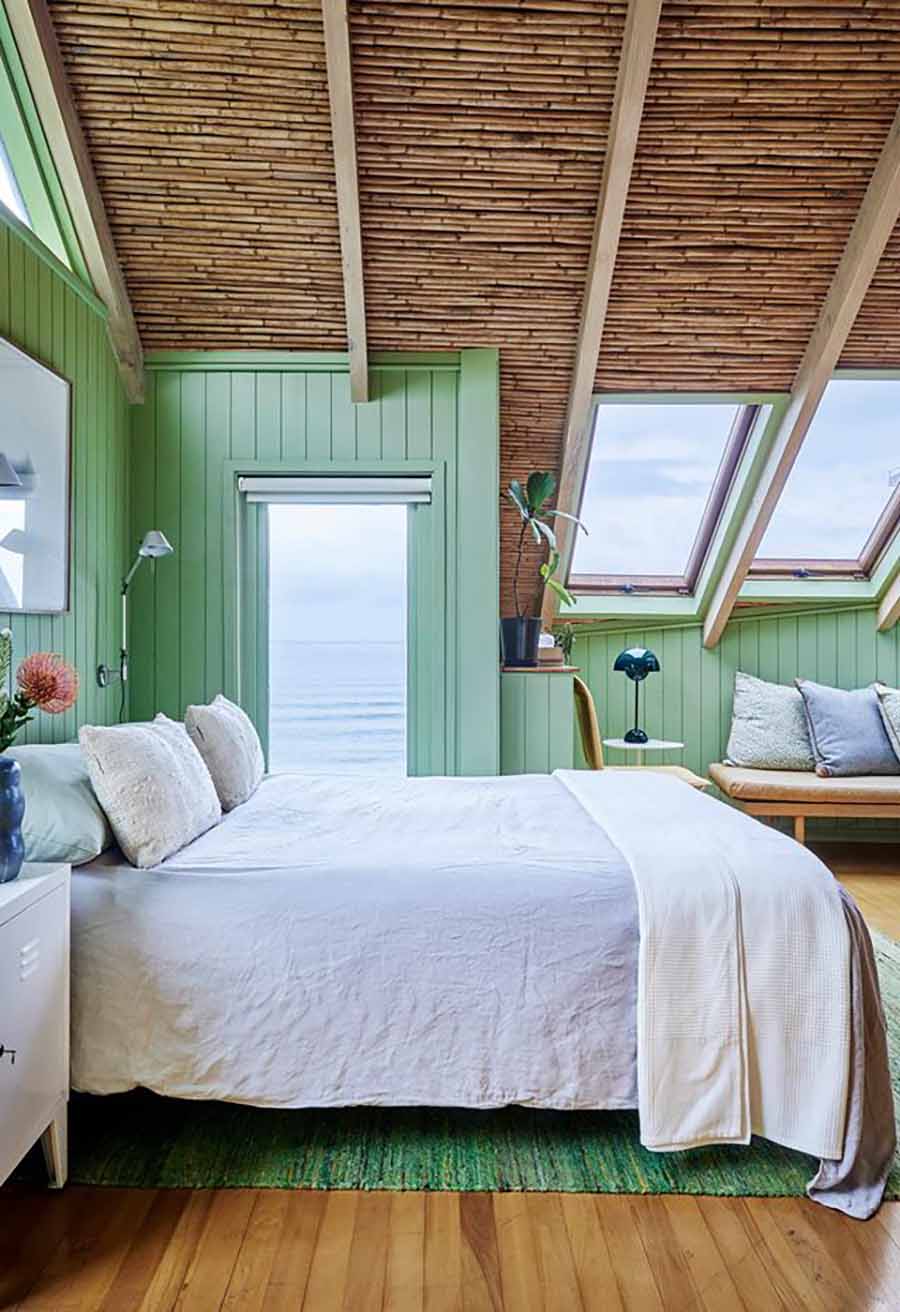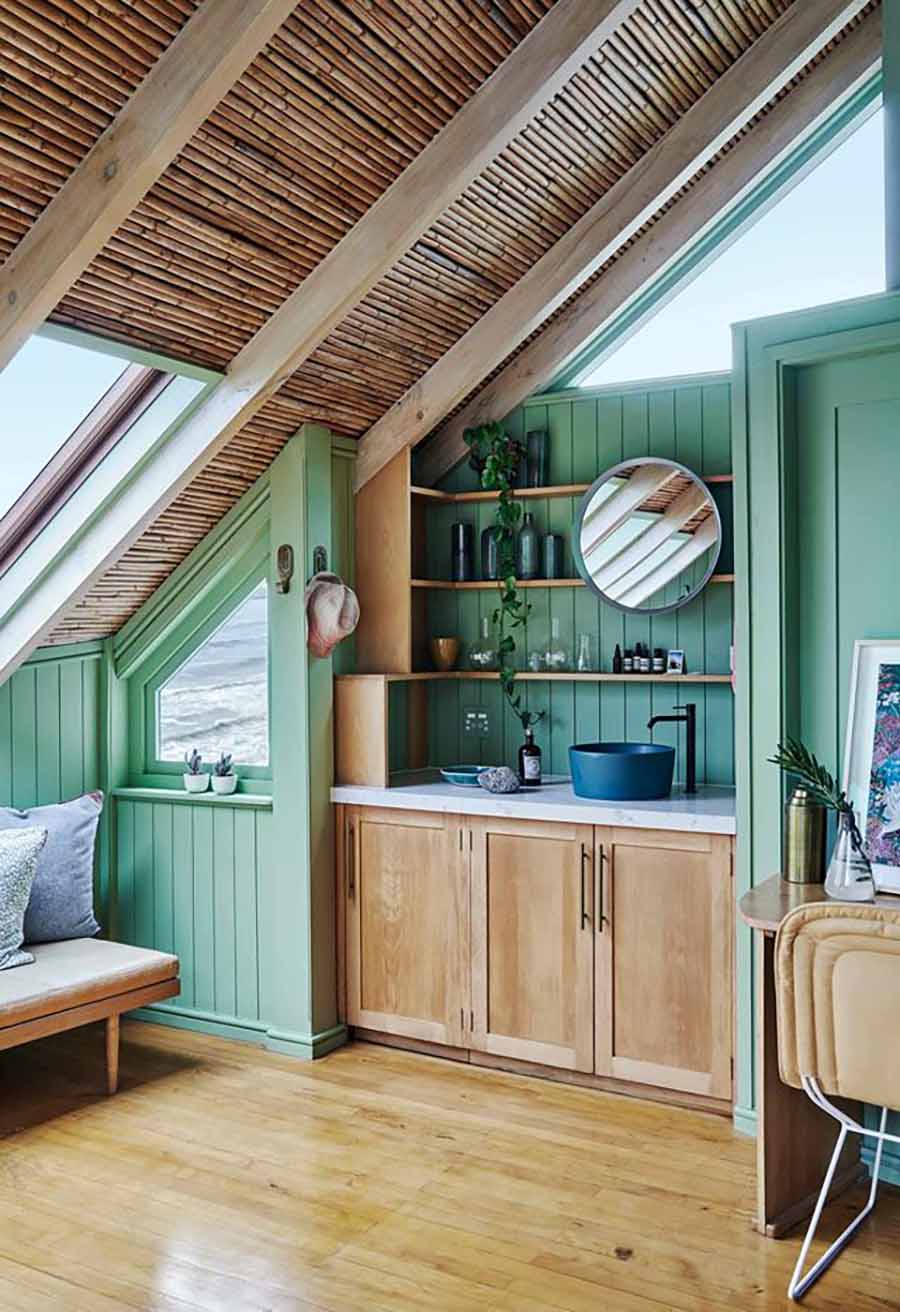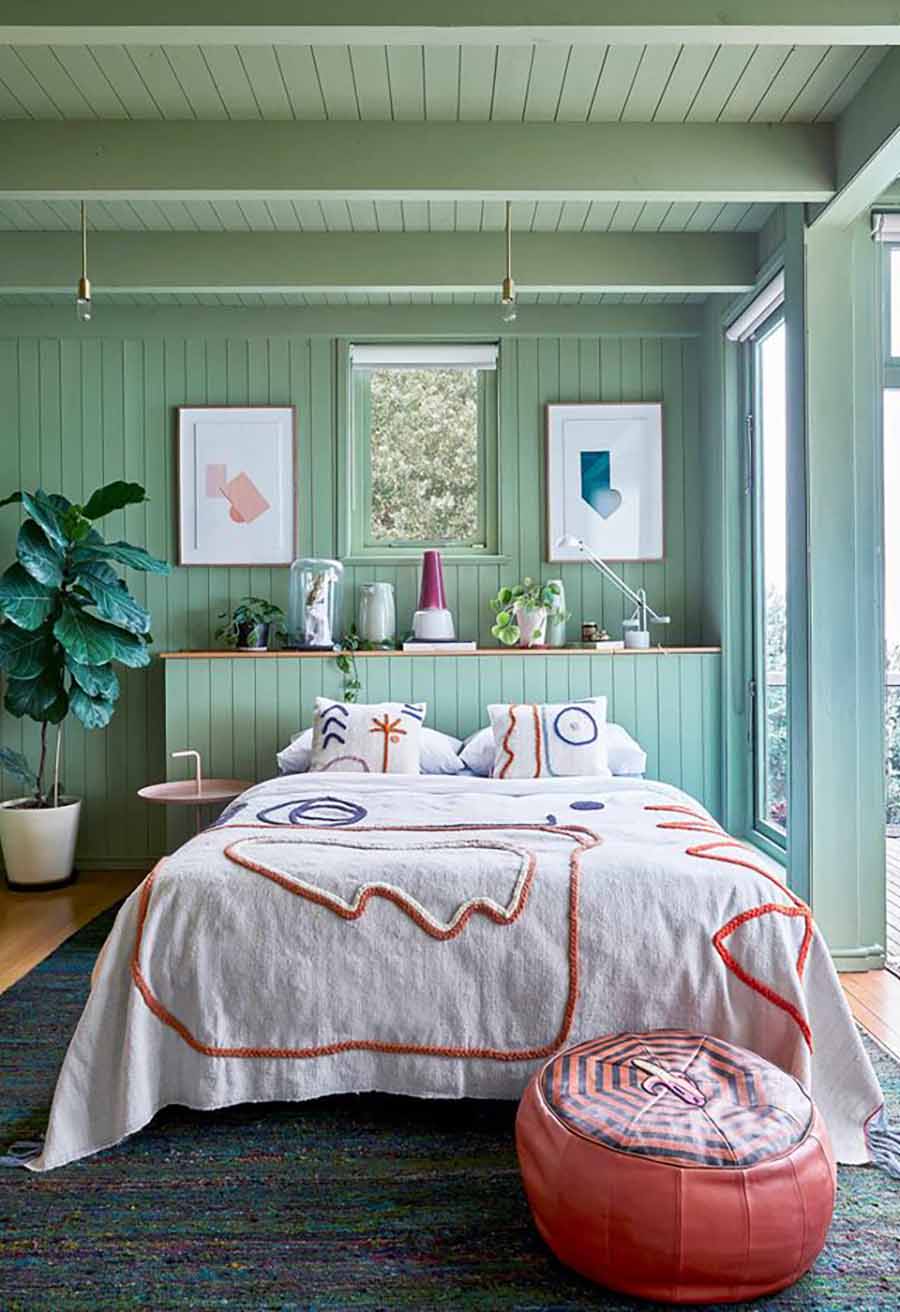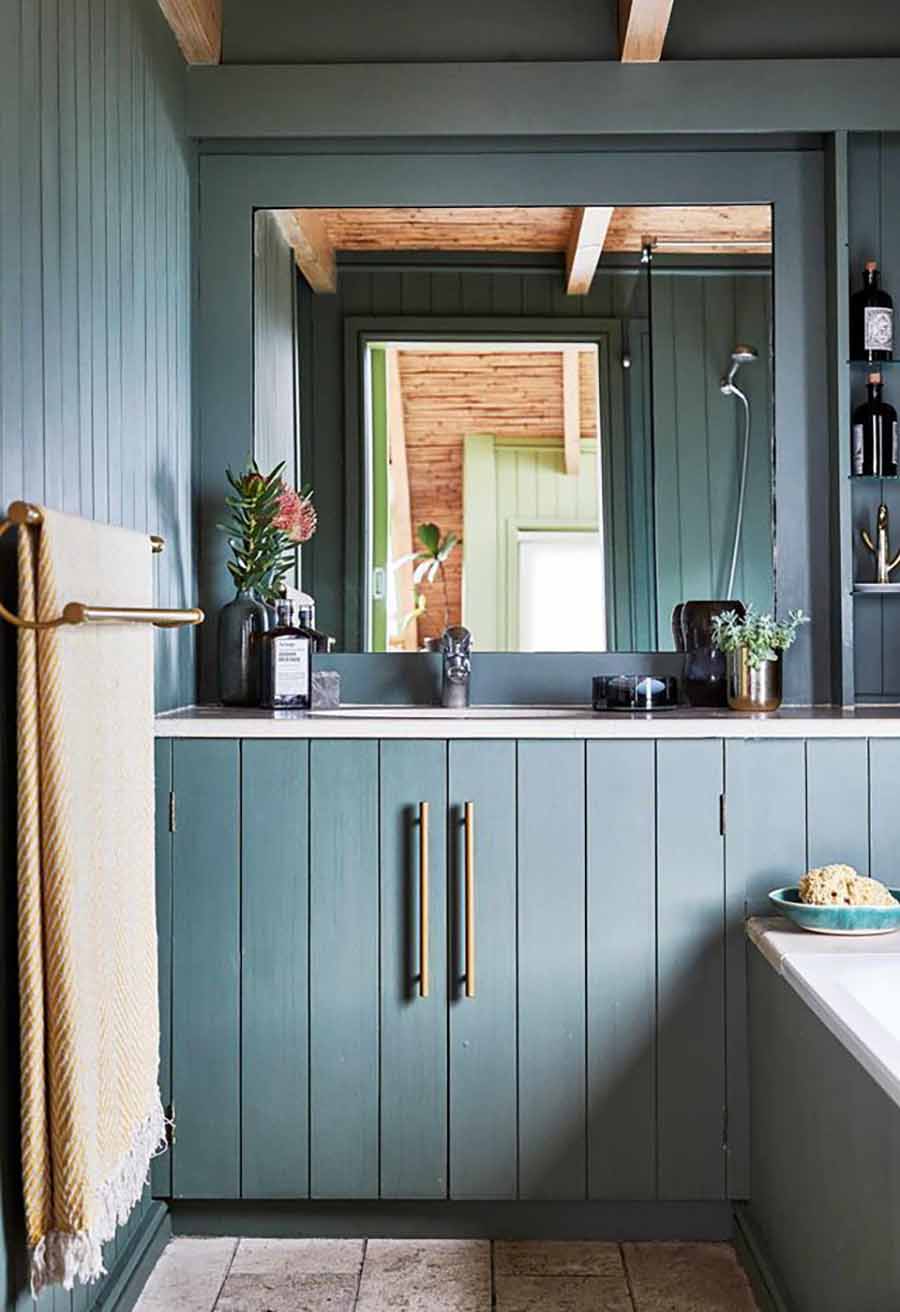 Article & Images via Homes To Love