Yesterday when we said we were going to be focussing on all the little details this month, did you think you would comeback today and find us talking about…. dish racks?!
Many of you will move swiftly on (and no surprise there), but possibly if are here with us, it's because you too care about these small design details. All these smaller pieces across all the rooms in your home that add up to making your house a home, and a stylish one at that. Perhaps, like us, you get joy from a beautiful tea towel, or a simple – but beautiful – brush and pan set.
And let's be honest, quite possibly one of the most unexciting purchases to make for a kitchen or scullery is the drying rack. However since kitchens are costly areas of the home to design and renovate, we feel it is definitely worth considering all the small accessories that are going to be filling this wonderful space that you have spent all that money on. Purchasing a drying rack that works with the aesthetic of your space and, perhaps, minimises the possibility of slimy build up that is difficult to clean, is really quite smart thinking, we think.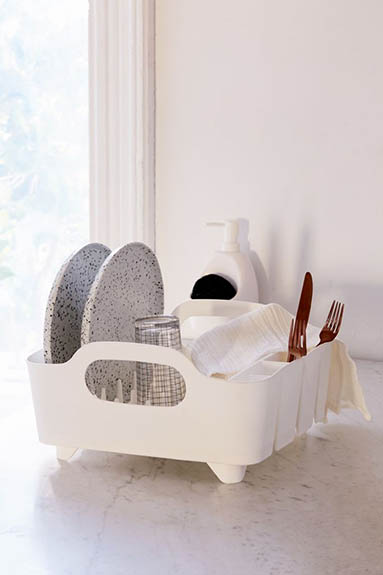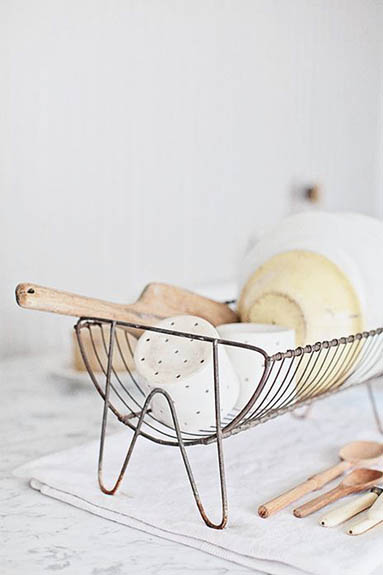 We are those people that spend hours scouring websites for 'the perfect' drying rack. And good thing for you that we do. Today, we have rounded up 12 of our favourite dish racks that would do justice to any kitchen or scullery, in terms of looks and practicality.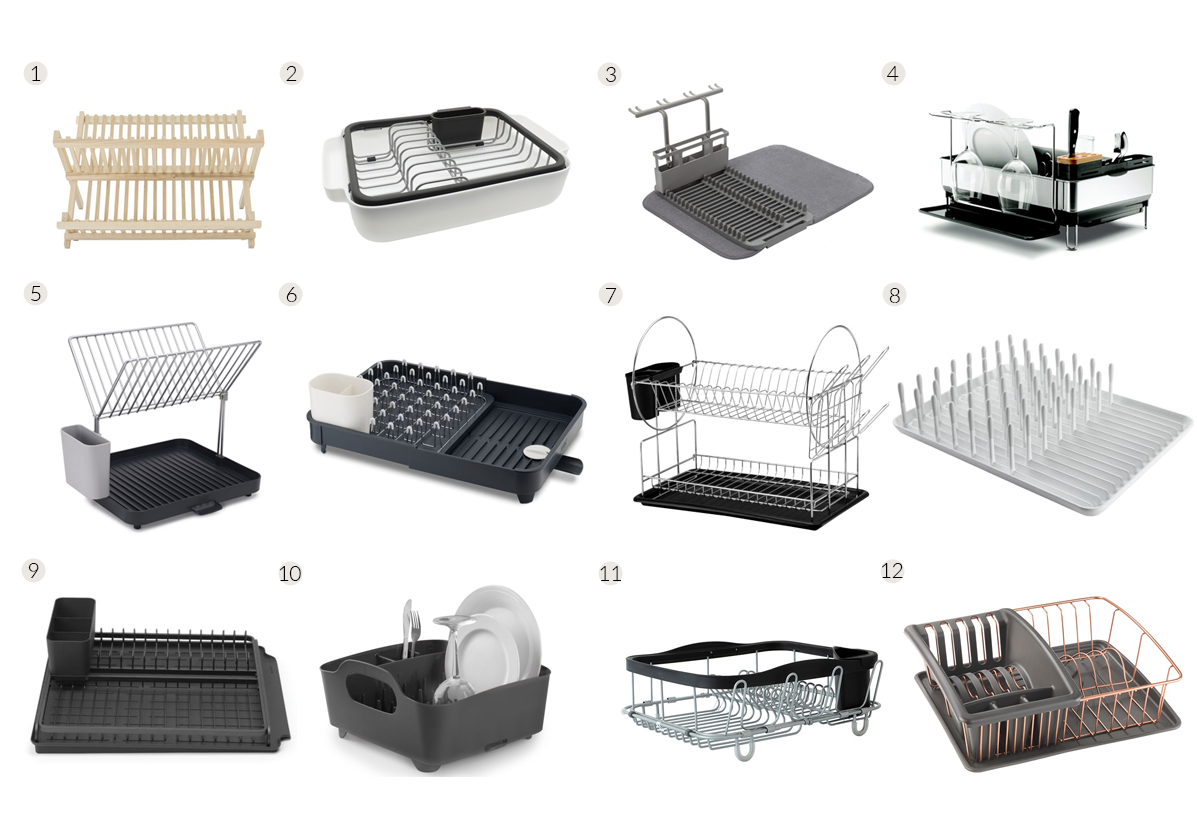 1. Beechwood Dish Rack from Weylandts | 2. Kitchen Inspire In and Out Dish Rack from Yuppiechef | 3. Umbra Udry Dish Rack with Drying Mat from Yuppiechef | 4. SimpleHuman Dish Rack from Takealot | 5. Joseph Joseph Y Rack 2 Tier Self Draining Dish Rack from Yuppiechef | 6. Joseph Joseph Extend Expandable Dish Rack from Yuppiechef | 7. Casa Two Tier Dish Rack from Yuppiechef | 8. OXO Good Grips Dish Rack from Yuppiechef | 9. Brabantia Dish Drying Rack from Yuppiechef | 10. Umbra Tub Dish Rack from Yuppiechef | 11. Multi Use Drying Rack from Weylandts | 12. Metaltex Dish Rack from Home Etc