It's almost the weekend (drumroll) and perhaps this weekend is THE weekend when you're finally going to give your kitchen a little bit of makeover love. If that's the case then you're in luck because we have got it ALL happening for you today.
Kitchen accessories are key to organising your kitchen and making it look good at the same time. Whilst we are firm believers of less-is-more, especially in the kitchen, a few well thought out accessories to complement the overall style of your space should not be overlooked.
Working across 3 different kitchen looks, we've pulled together 10 stunning kitchen accessories for each look – just in time for your weekend makeover takeover!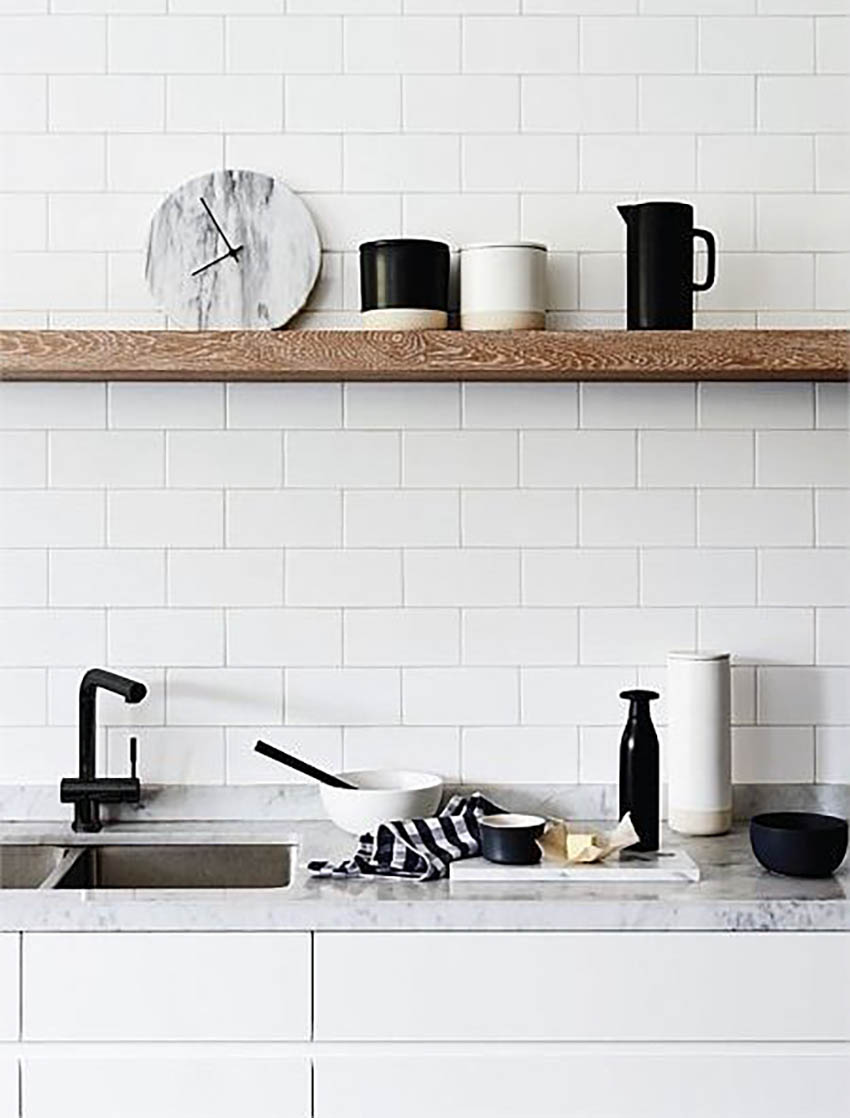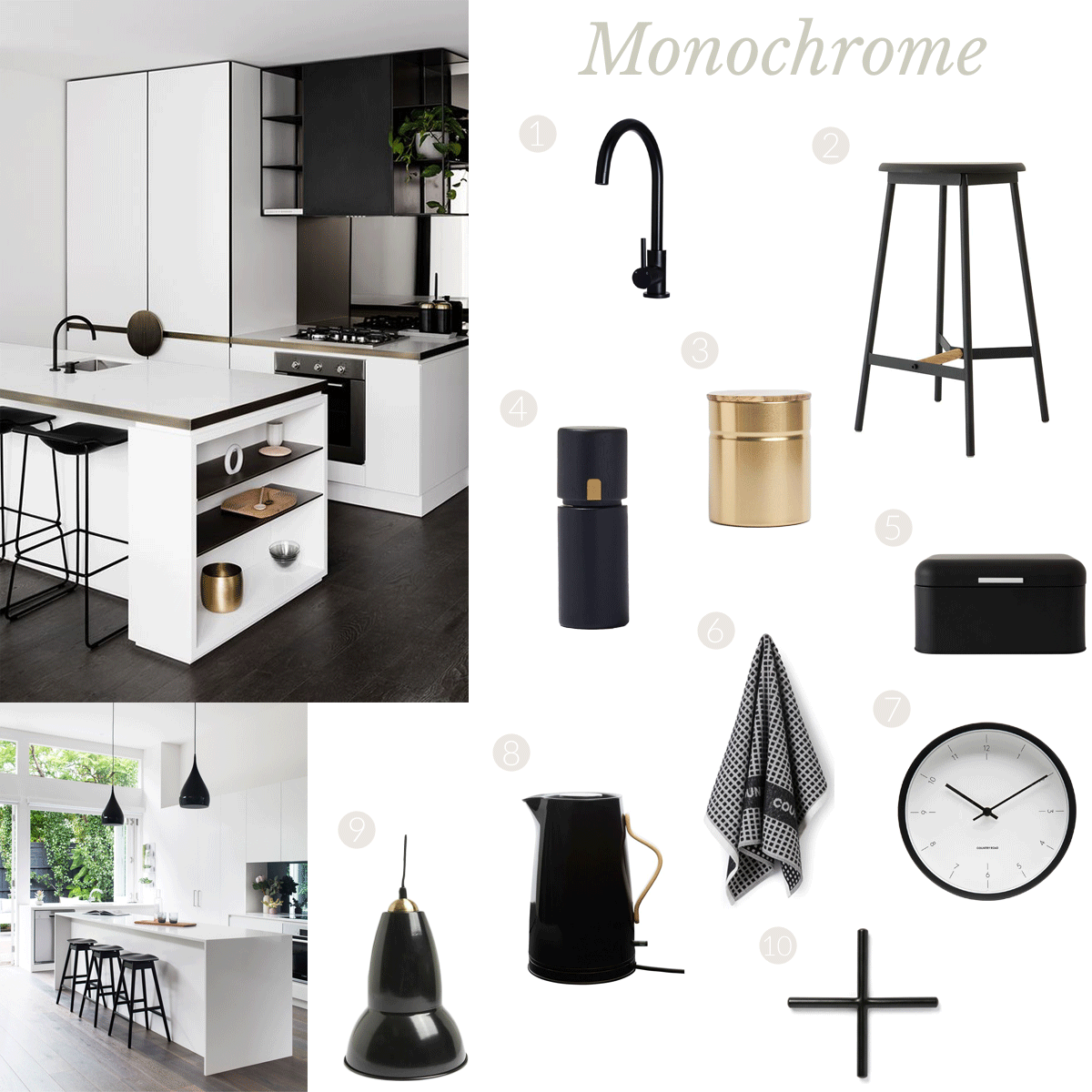 1. Matte Black Kitchen Mixer from Meir | 2. Soho Bar Stool from Weylandts | 3. Modern Kitchen Canister from Superbalist | 4. Country Road Small Grinder from Woolworths | 5. Maku Bread Bin from Weylandts | 6. Country Road Tea Towel from Woolworths | 7. Country Road Clock from Woolworths | 8. Emma Electric Kettle from Weylandts | 9. Poise Pendant Light from Superbalist | 10. Country Road Trivet from Woolworths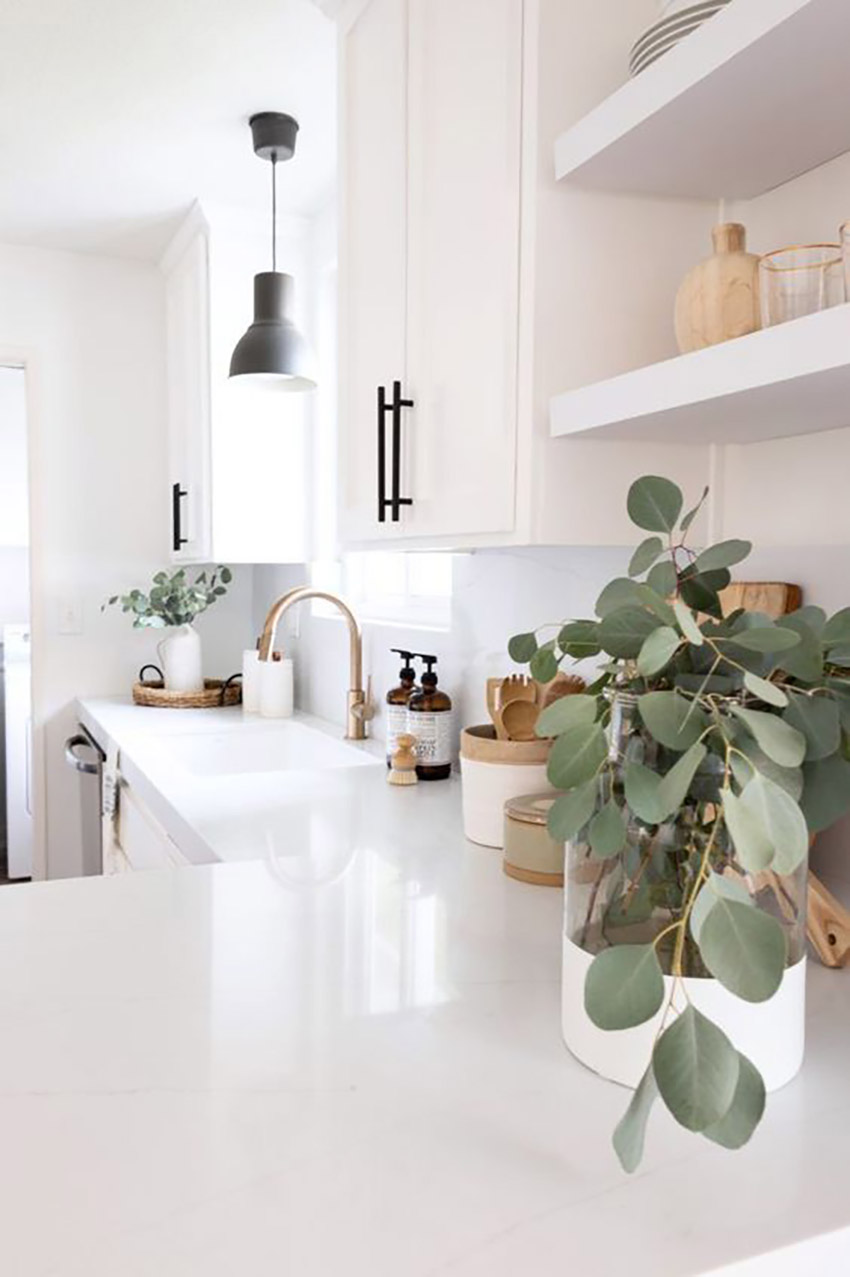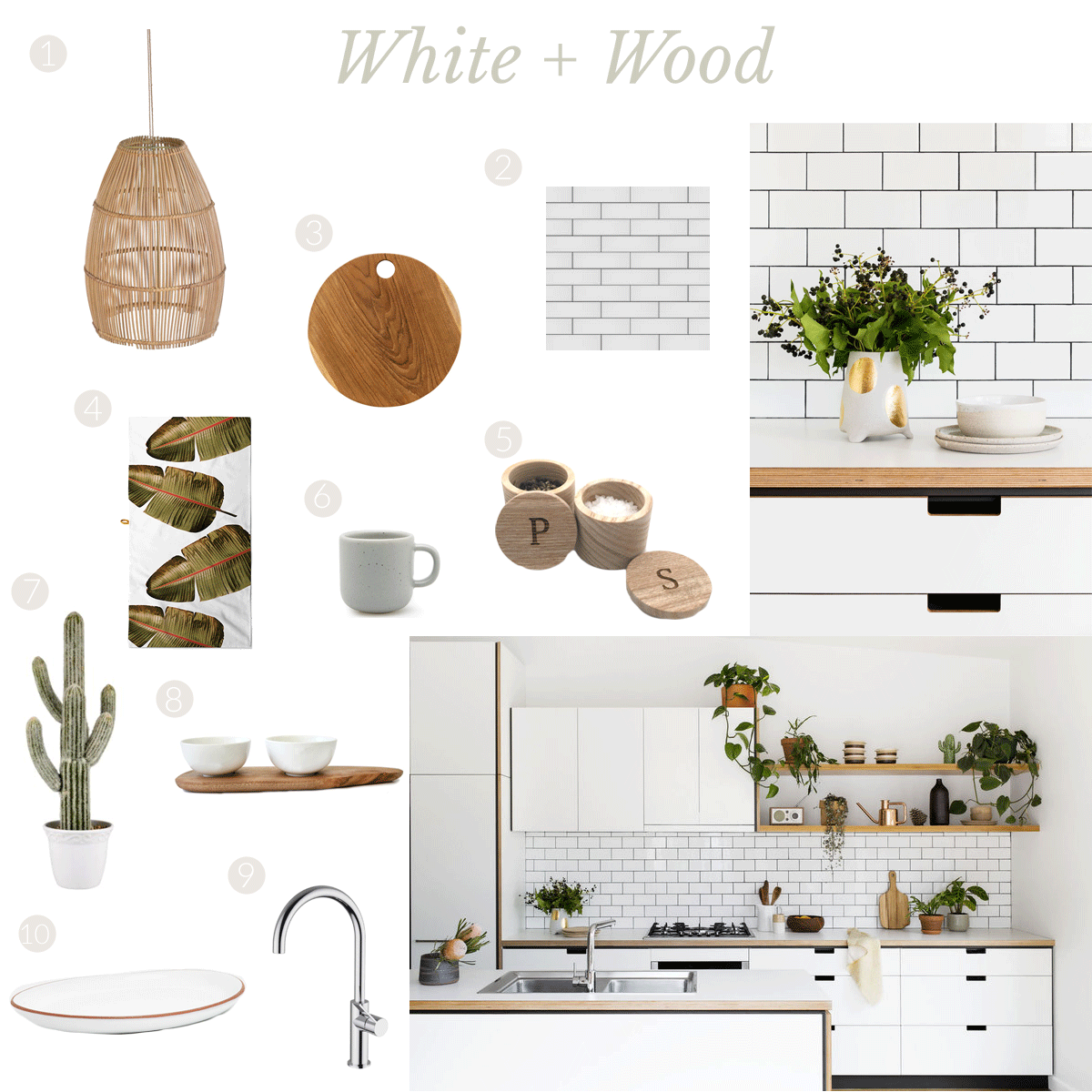 1. Rattan Pendant Light from Eight Degrees South | 2. White Subway Tiles from Italcotto | 3. Teak Cutting Board from Weylandts | 4. Wild Strelitzia Kitchen Towel from Knus | 5. Salt & Pepper Pot Set from Knus | 6. Country Road Tapas Mug from Woolworths | 7. Cactus in White Pot from @home | 8. Snack Bowl & Tray from Knus | 9. Tivoli Kitchen Tap from CTM | 10. Terracotta Edge Platter from Superbalist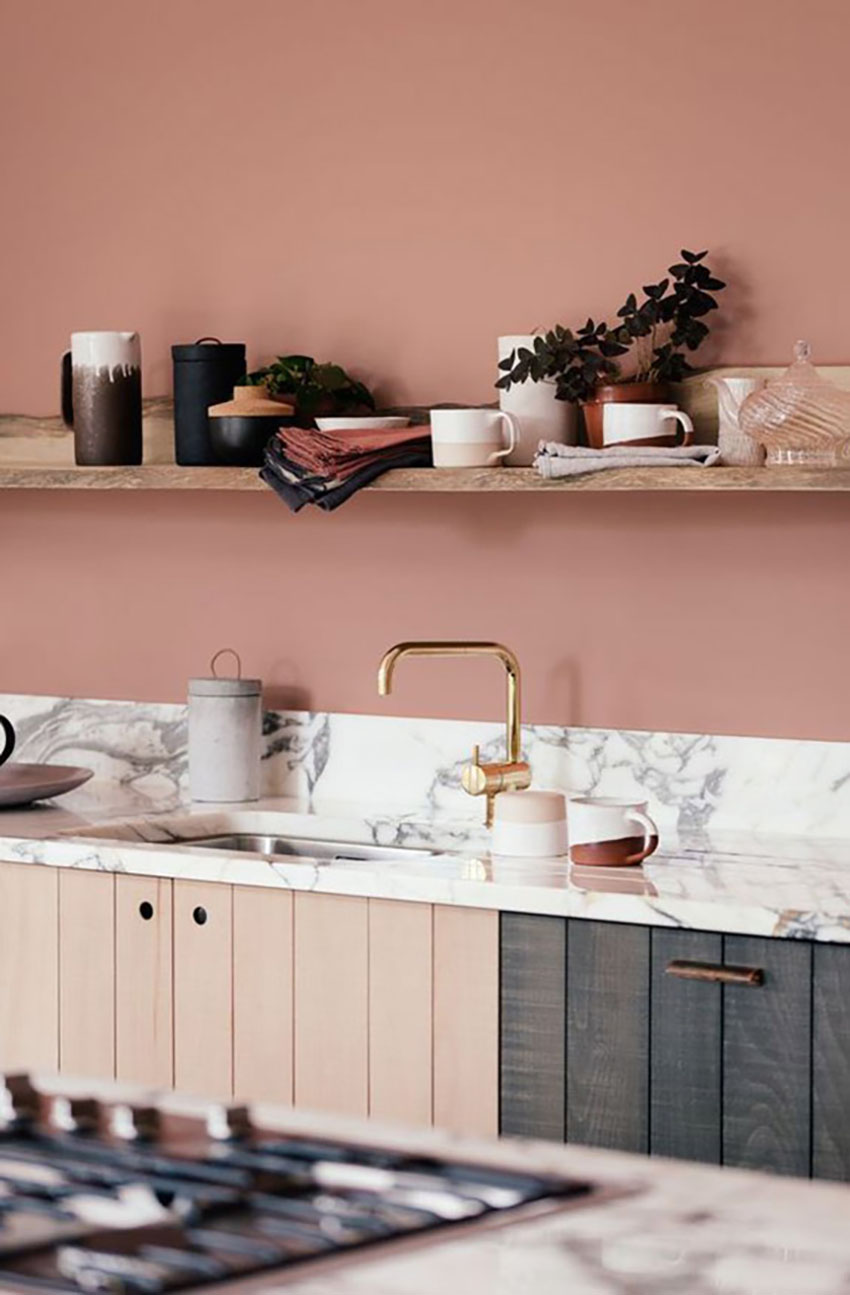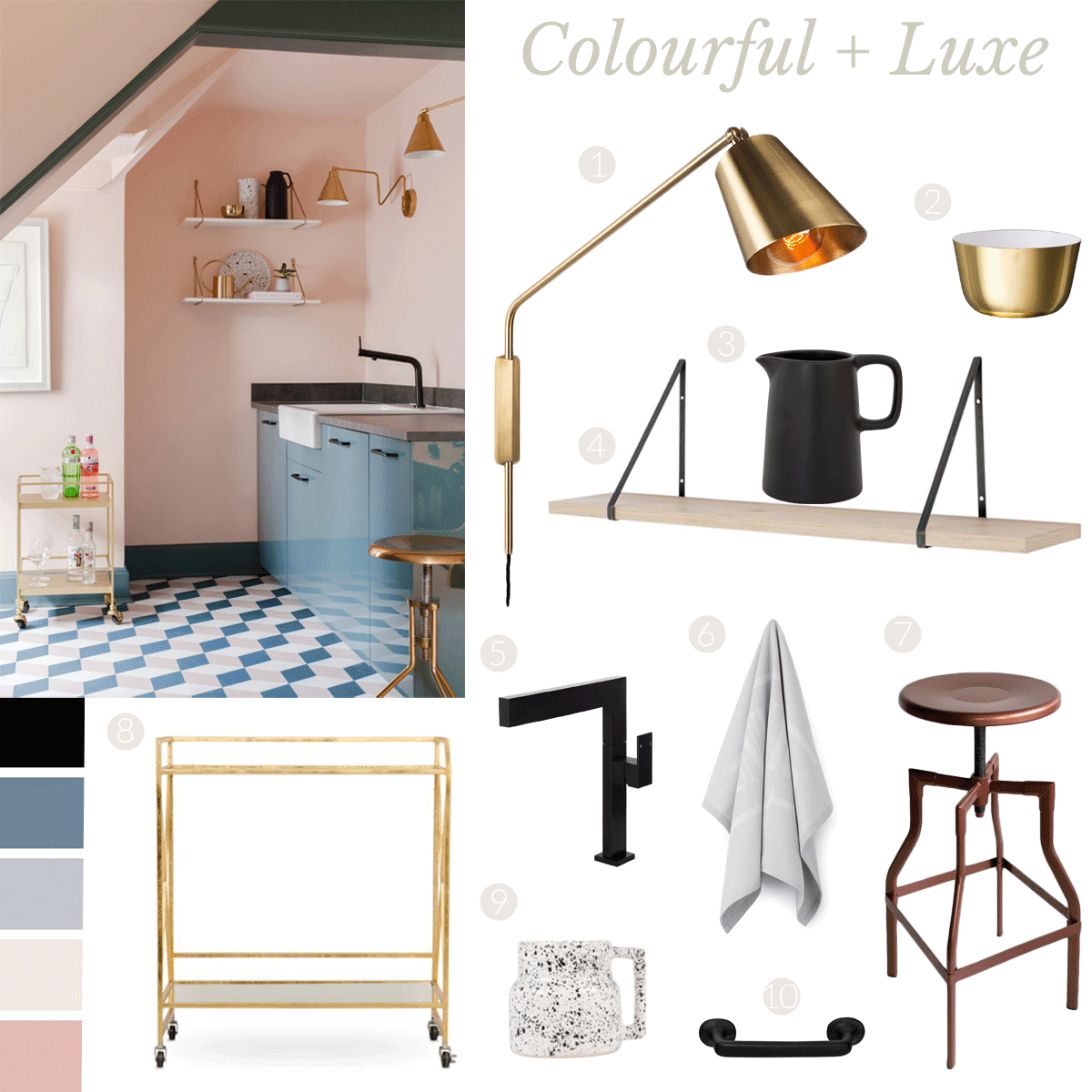 1. Slim Shady Wall Light from Hoi P'loy | 2. Skultuna Bowl from Esque | 3. Spilt Pitcher from Weylandts | 4. Industrial Wall Shelf from Weylandts | 5. Matte Black Kitchen Mixer from Meir | 6. Country Road Tea Towel from Woolworths | 7. Detroit Bar Stool from Chair Crazy | 8. Lotz Drinks Trolley from @home | 9. Rialheim Splatter Mug from @home | 10. Cabinet Handle from Handles Inc