There's nothing more cosy than curling up on your sofa in front of a toasty fire on a cold winters day (or night). As one of the most popular focal points in a living space, a fireplace should both decorative and functional, welcoming and statement-making. Even when it's not that cold during the darker winter months, I still love lighting a fire for the ambiance it creates.
With so many styles available it can be difficult settle on a fireplace that not only fits your budget but also blends seamlessly into your decor. This is also true for those of us who don't have built-in fireplaces and instead add a freestanding unit.
If you need inspiration to upgrade your fireplace, or are looking to bring a new hearth into your home, this round up of design ideas is just for you.
Dark Spaces
We love the modern take of having the fireplace integrated into custom joinery, especially using a black wall where both the television and fireplace are set flush within the joinery for a fully integrated look. See how the addition of a contrasting concrete detail adds a modern and sophisticated style to the whole design.
If you can embrace this darker style, this colour and style is actually quite easy to bring into most homes as the black colour contrasts as a modern edge to so many settings.
White Spaces
Don't be fearful of adding a black framed fireplace to your all white living space. The classic combination of black and white is always a sophisticated look, so you can't go wrong.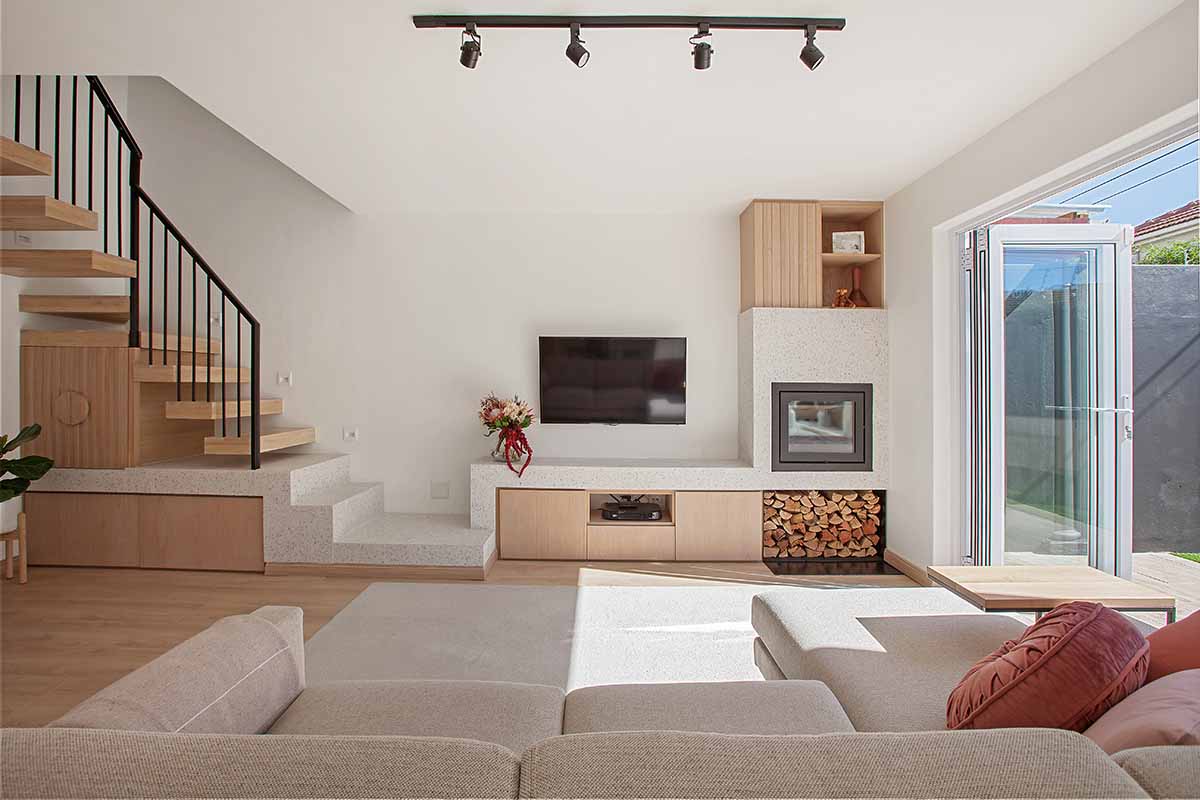 Image | Designs by Claire and The Home Studio Projects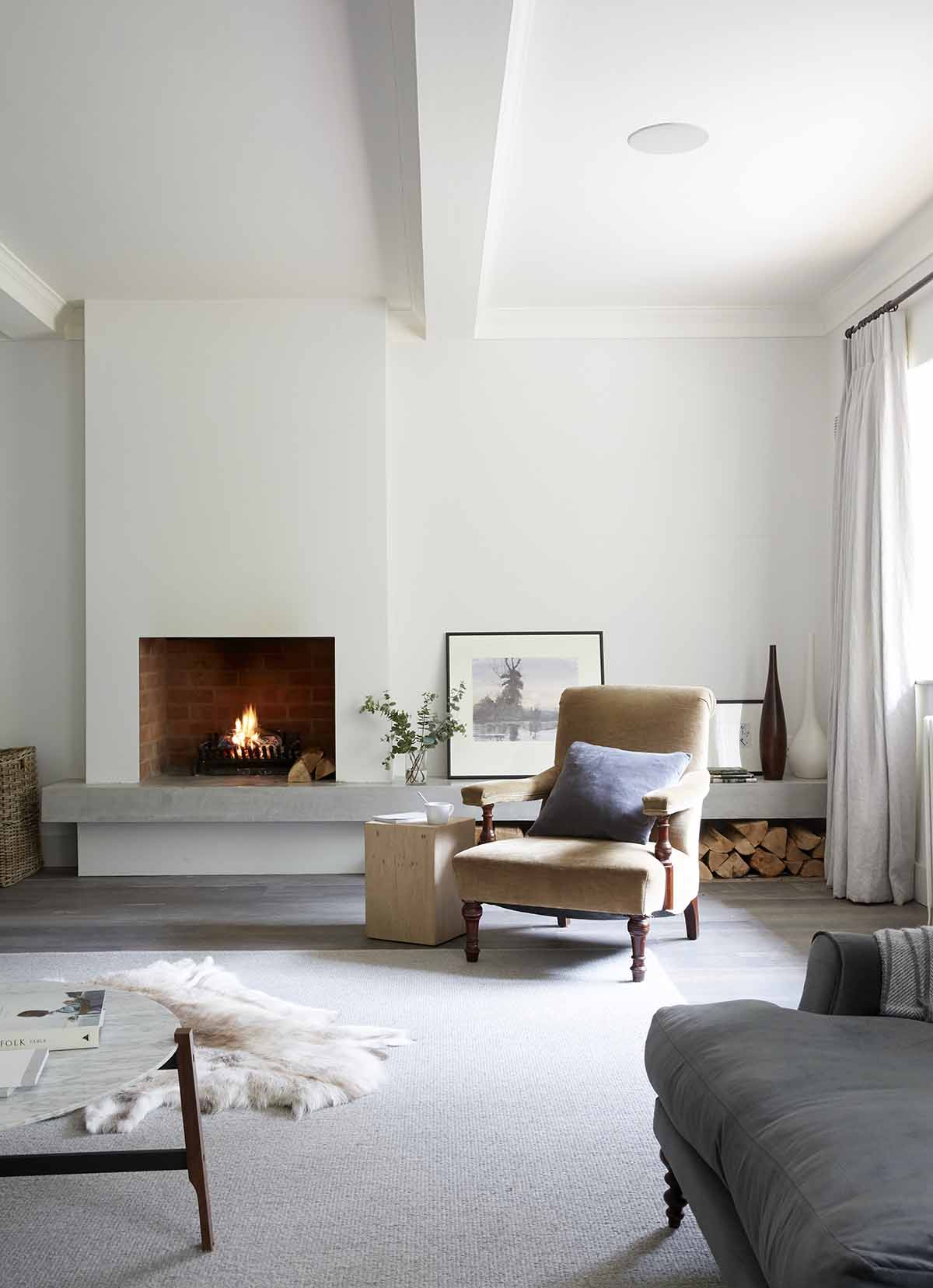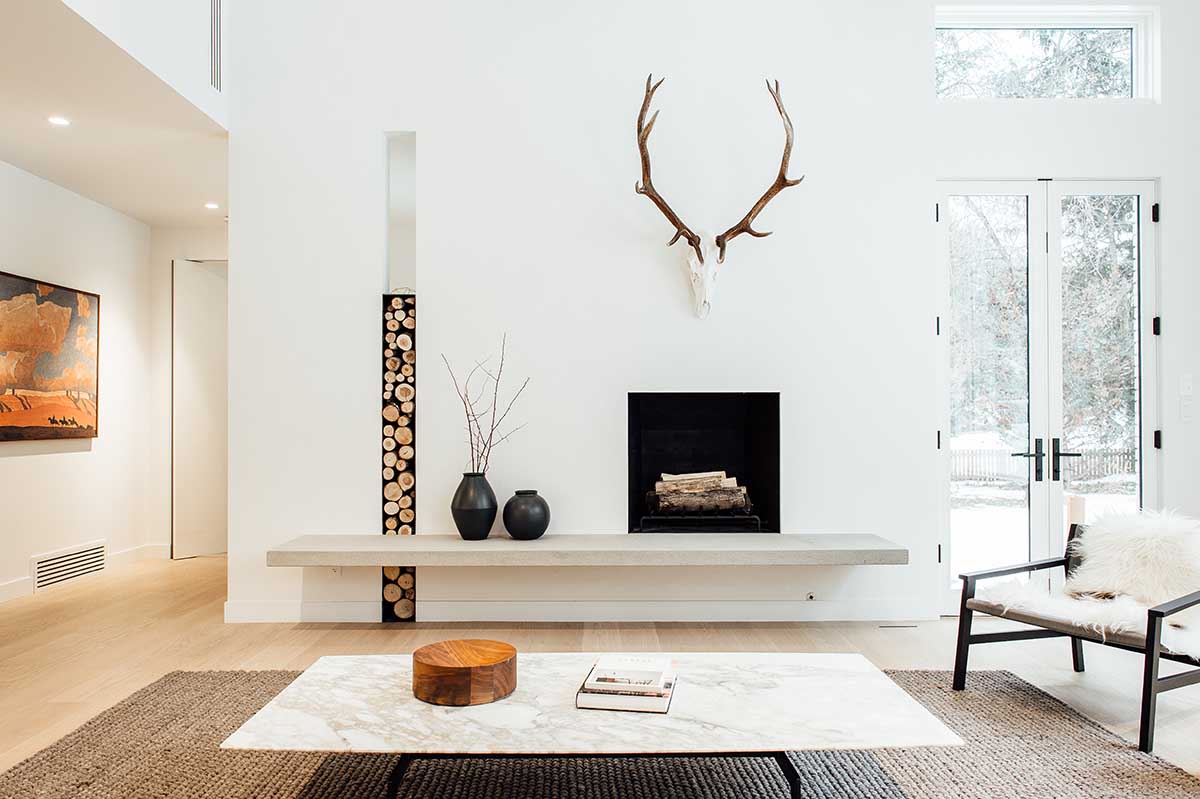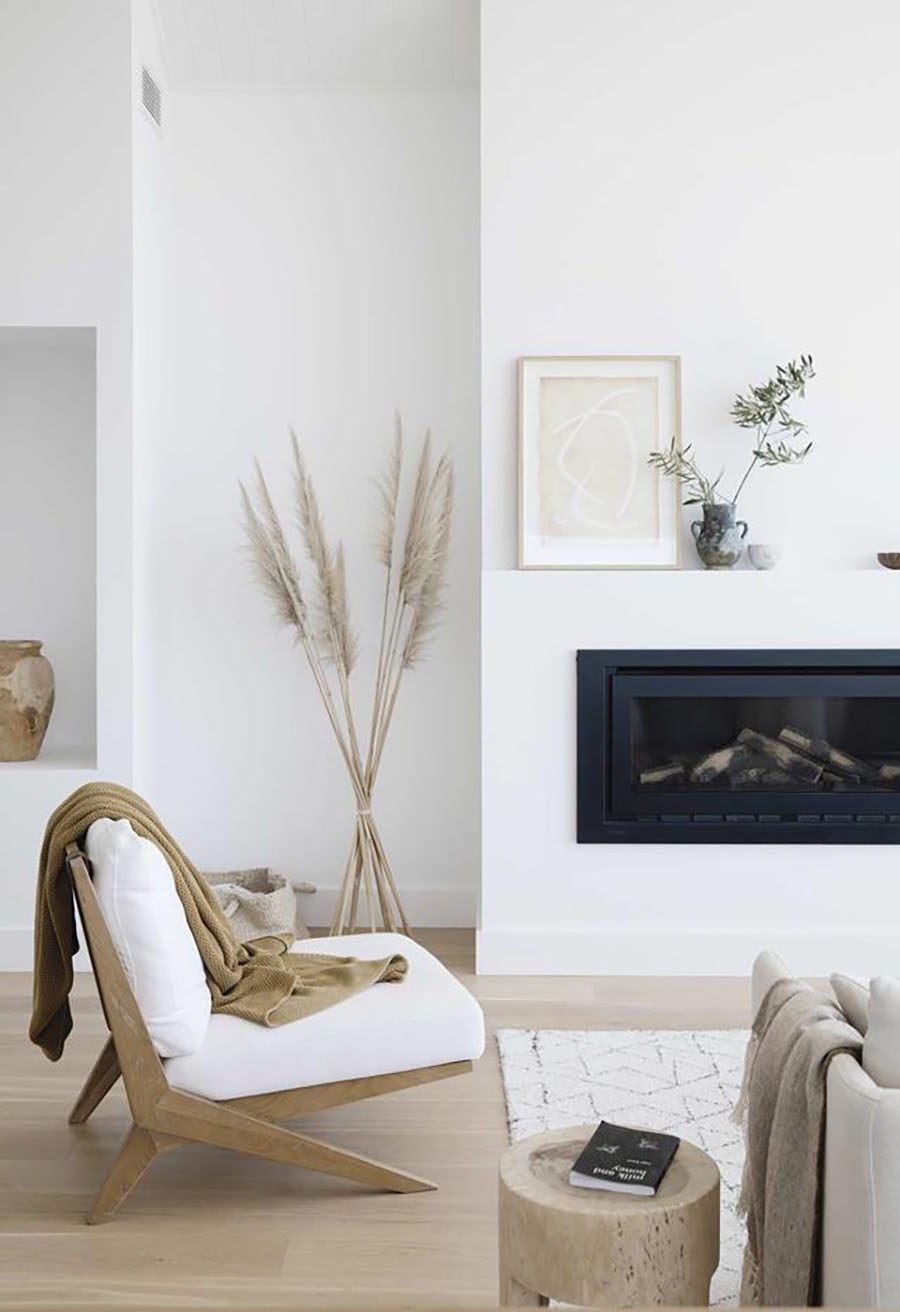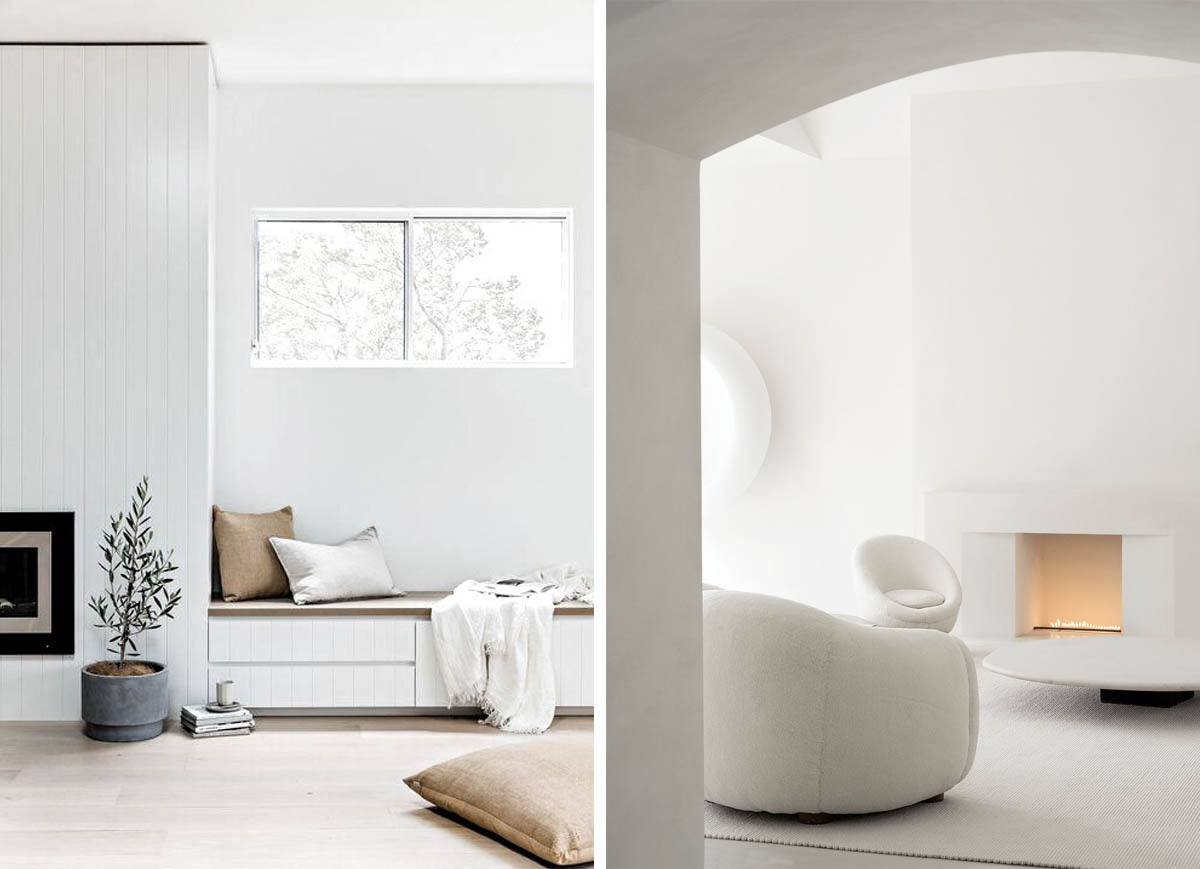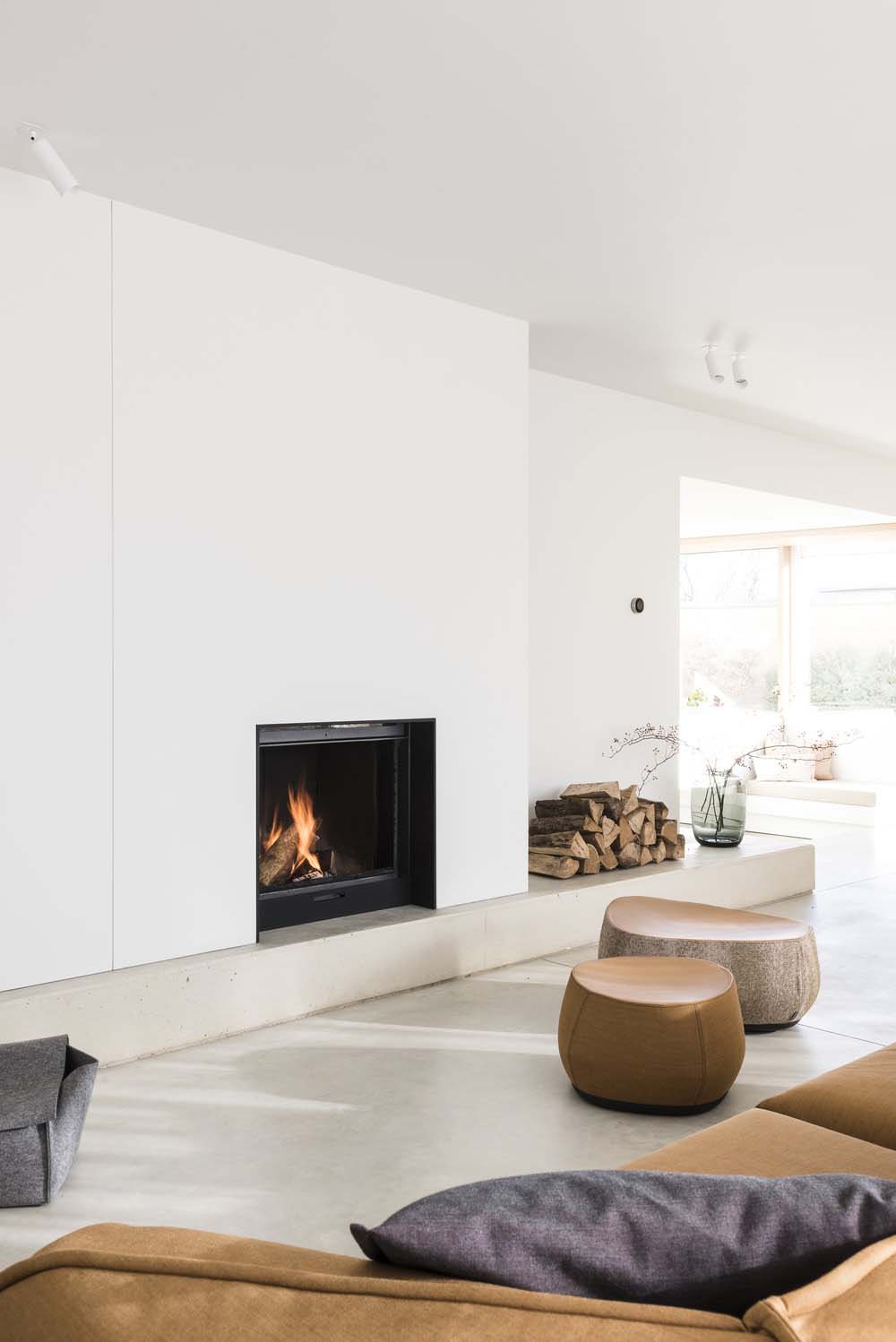 Images 1 | 2 | 3 | 4 | 5 | 6
Tiled Hearths
When it comes to choosing a tile for your fireplace, pattern matters. Tone-on-tone tile adds texture and visual interest to a neutral hearth. We love the idea of removing the mantel and extending the tile from floor to ceiling. Subway tile has never looked so good!
All tile is heat resistant, but always check with your sales associate to confirm that your tile can go around the fireplace. Natural stone materials like travertine, slate, limestone and marble are all popular choices, as are ceramic, glass and porcelain.
Freestanding
If your home doesn't already have a fireplace built-in, making the decision to add this to your abode can become a costly exercise. Many people are choosing to go with direct-vent fireplaces as a more cost effective approach. A freestanding unit isn't tied to an existing layout, so you can place it just about anywhere you want, and the classic or modern look of these stoves makes them a great fit for a wide variety of interiors.
The flue installation pathway is either straight up through the roof above the fireplace; straight up and out via the wall below ceiling height; or out the back of the fireplace and via the wall to outside for r a single-storey house, and typically this can installed in one day by a professional installation team.
The result is a cost effective way to heat your entire home, while the winter cosy factor is just priceless!