It was only a couple of days ago I was talking about this emotional weather, but today in Cape Town throw weather has definitely arrived. I'm pretty sure that with every passing day we are feeling the need make our homes more cosy – and I'm not particularly excited about it. Rugging up is not my favourite thing to do.
However, when you're sitting on the sofa and starting to feel a chill in your bones, you get so much comfort from reaching over and pulling a plush throw over yourself. But come morning, what are you going to do with that throw and how will you make it look like more than a pile of dirty laundry?!
These are a few easy and sure fire ways to style your sofa (or armchair) throw.
On The Sofa Arm
This is a personal preference. I love the simplicity and minimal approach (read neat and tidy). It also offers you a very visual and eye-catching display of the throw, especially if your sofa arm faces out towards people.
On a practical day-to-day user level, it means you don't need to move the throw every time you sit on the sofa. And let's be honest, it really doesn't get much easier that folding up a throw and placing it over the arm of the sofa.
See how we styled our throw in this way for the below project.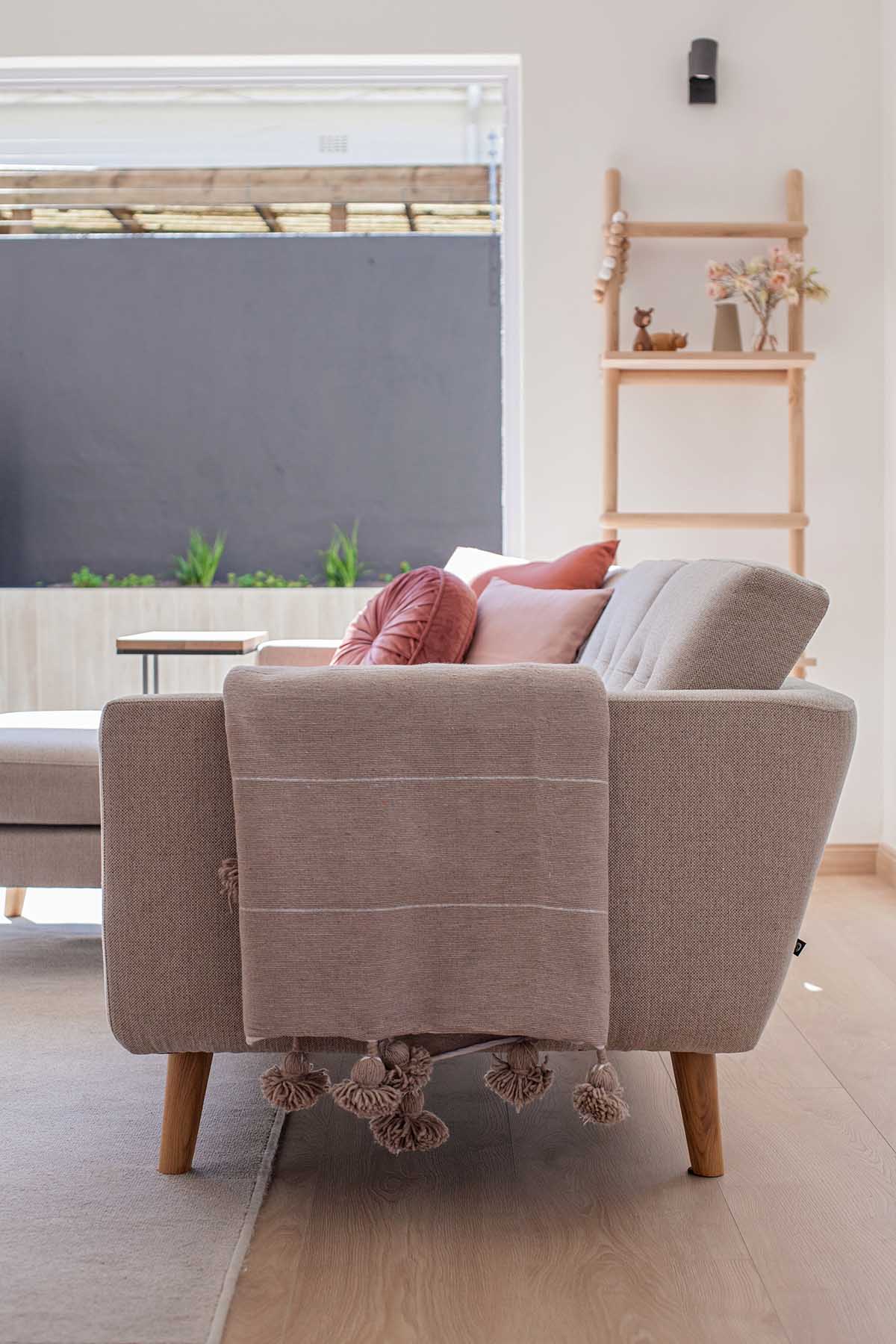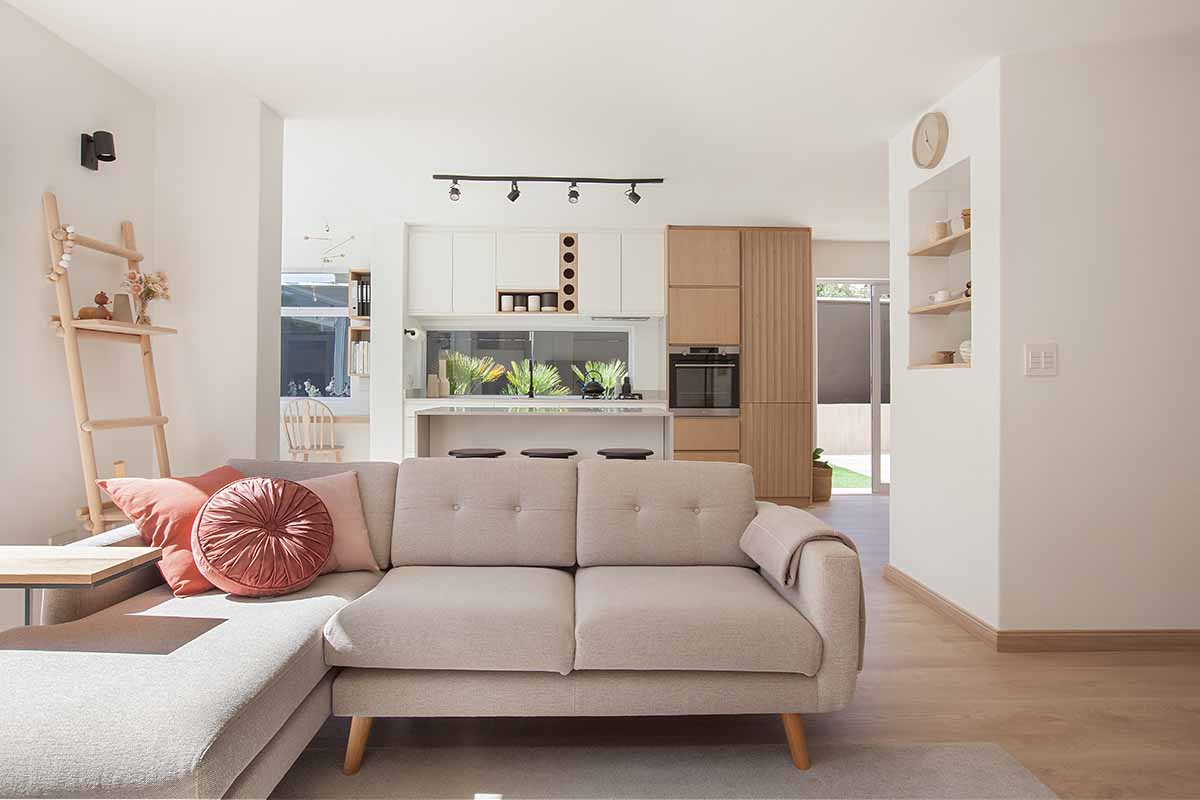 Images F1 | F2 | The Home Studio Projects
On The Sofa (or Armchair) Back
In a similar fashion, you can style your throw on the back of your sofa or armchair. Again this is a great option if the back of your furniture faces out towards you and you can create a lot of visual interest with the throw.
In The Corner
This seems to be the most prevalent option – and certainly from a photo shoot and styling point of view this gives the greatest visual effect and display of the throw. Styling your throw in this way gives the space much more of a causal affair, almost as if you just left if hanging over the sofa by accident.
In reality, there is often a deliberate approach to creating this casual look. Notice how the throw goes under the scatters cushions on the sofa. You can either drape the throw over the arm, or tuck it into the sofa seat cushion.
On The Chaise
Here again you can go for that effortlessly casual approach, by literally just throwing it on the chaise and seeing how it lands.choose the casual display mode, where you literally