Whether you are bookworm, magazine hoarder or simply need somewhere to scroll quietly through instagram, I'm sure we can all agree that having a cosy reading corner in your home is a winter must.
Obviously one close to the fireplace and with a side table handy to hold my hot chocolate (or wine) would be more than ideal.
If you're suddenly feeling reading corner bereft, dry your eyes because I'm about to solve your reading corner problems. We've got six easy steps for you to follow to create a little corner in your home and make it your new favourite go-to reading space.
1. Warm & Quiet
A top priority is making sure your newfound corner is positioned near a source of warmth. Be it at a sunny window, near a fireplace or even just next to a heater, a warm and peaceful corner is a must for your long reading session.

2. Layers and Layers of Textiles & Textures
Once you've found the perfect corner, layer it with textured blankets, faux fur, linens, scatter cushions and a plush rug. Remember that natural textures always warm a space and add character and interest, so use rattan, wood and clay accessories to bring in visual warmth.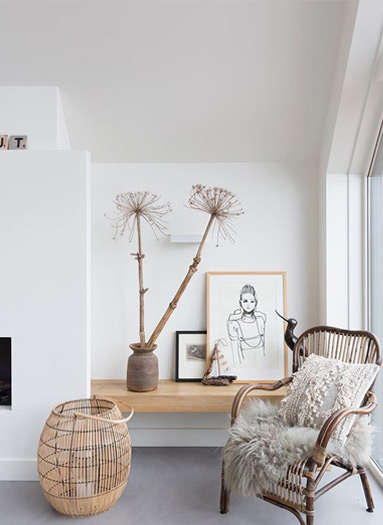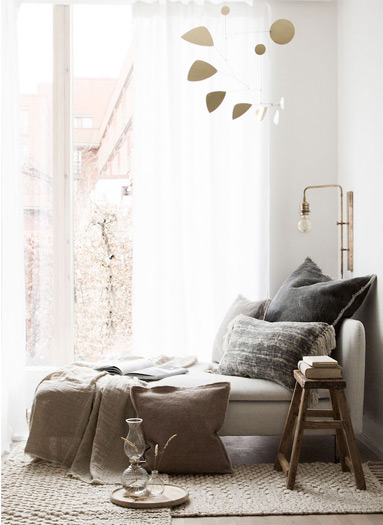 3. Stacks of Books and Magazines
In case the warmth and blankets weren't temptation enough, a stack of books or magazines in your cosy corner will have you settling in for the day.

4. Lighting
Whether you go with a wall light or floor lamps, think carefully about where your light should be positioned for ultimate functionality. Even if you are reading on your phone or something like a kindle, you don't want your space to be too dark. Dimmer switches are a great idea, enabling you to transition between ambient lighting and task lighting.

5. Greenery
Natural greenery or branches add life to a space, so your cosy corner should be no exception.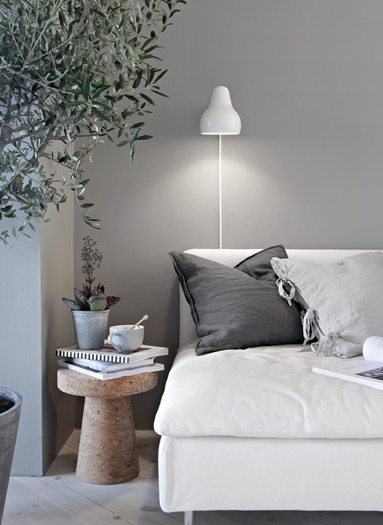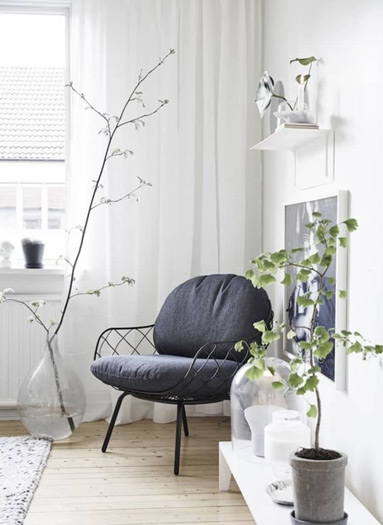 6. A Side Table
This may seem like a no-brainer, but having a stool or side table handy just make is that much easier to pick up and put down your drink of choice.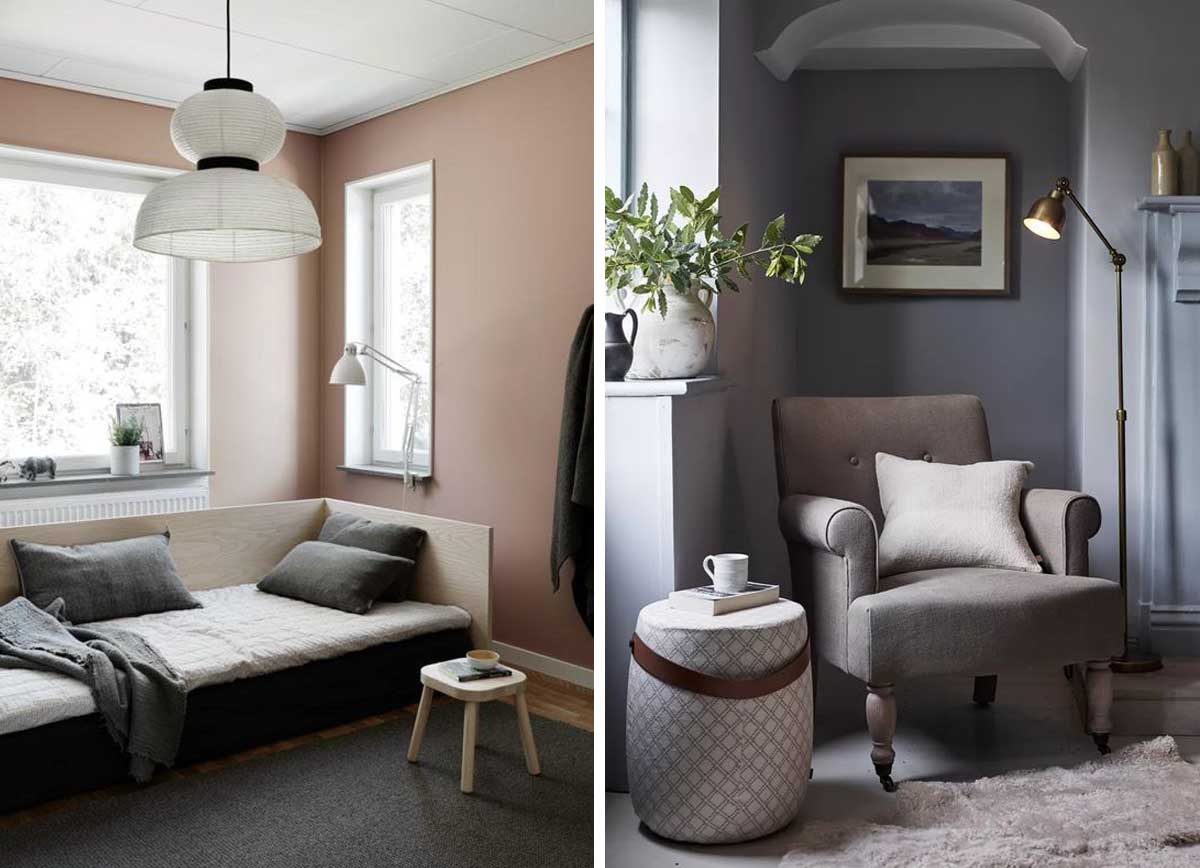 Images 1 | 2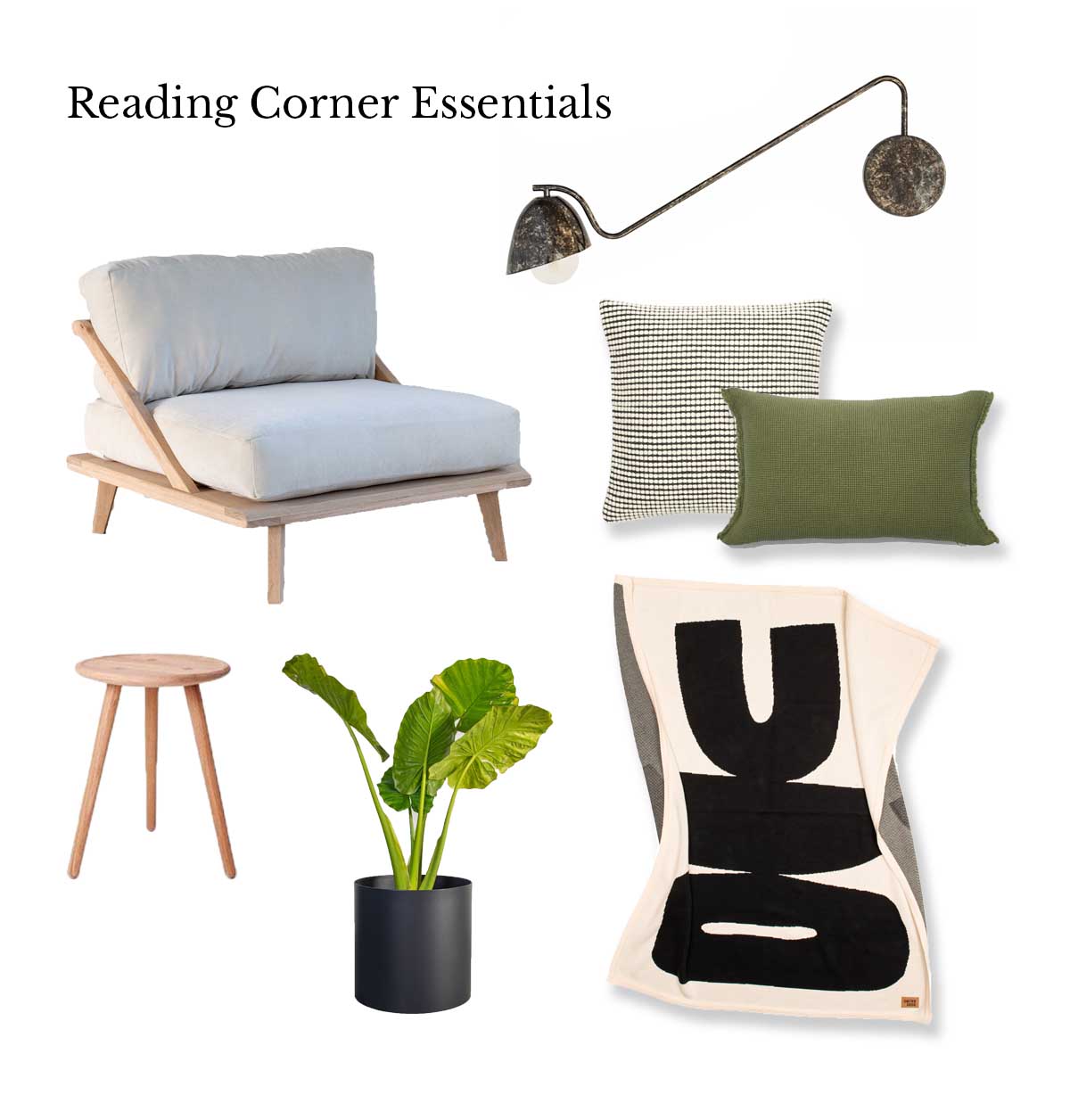 Supine Lounger from Kipekee Studio | Milk Stool from Houtlander | Lian Swing Lamp Plated from Studio 19 | Ben Eagle Blanket from Something Good Studio | Lark Scatter from Country Road | Brae Waffle Scatter from Country Road | Loft Planter from Plants