Today we're very excited to share one of our favourite spaces in our rental home makeover project. In what because a slightly controversial decision by one of the clients, the master bedroom was handed over to their two young daughters to act as their combined bedroom and playroom (yes, leaving the parents in a much, much smaller room without the walk in closet and large en-suite we are not showing in these pictures).
This gave them all sorts of benefits – specifically meaning the kids now have a dedicated place to play and kept all the toys and mess out of the main living area. They also liked the idea of the girls sharing a room at this stage, and it freed up one of the smaller bedrooms in the home for their overseas relations to come and stay when visiting.
As you can see from the Before pictures, the room is essentially just a white box – so a great base to work from – however the dark charcoal floors definitely do influence the overall feeling that we can create in the space. Do we love the floors – no – but as far as rental homes go this is pretty darn good. Not a cold beige tile or scruffy carpet in sight!
BEFORE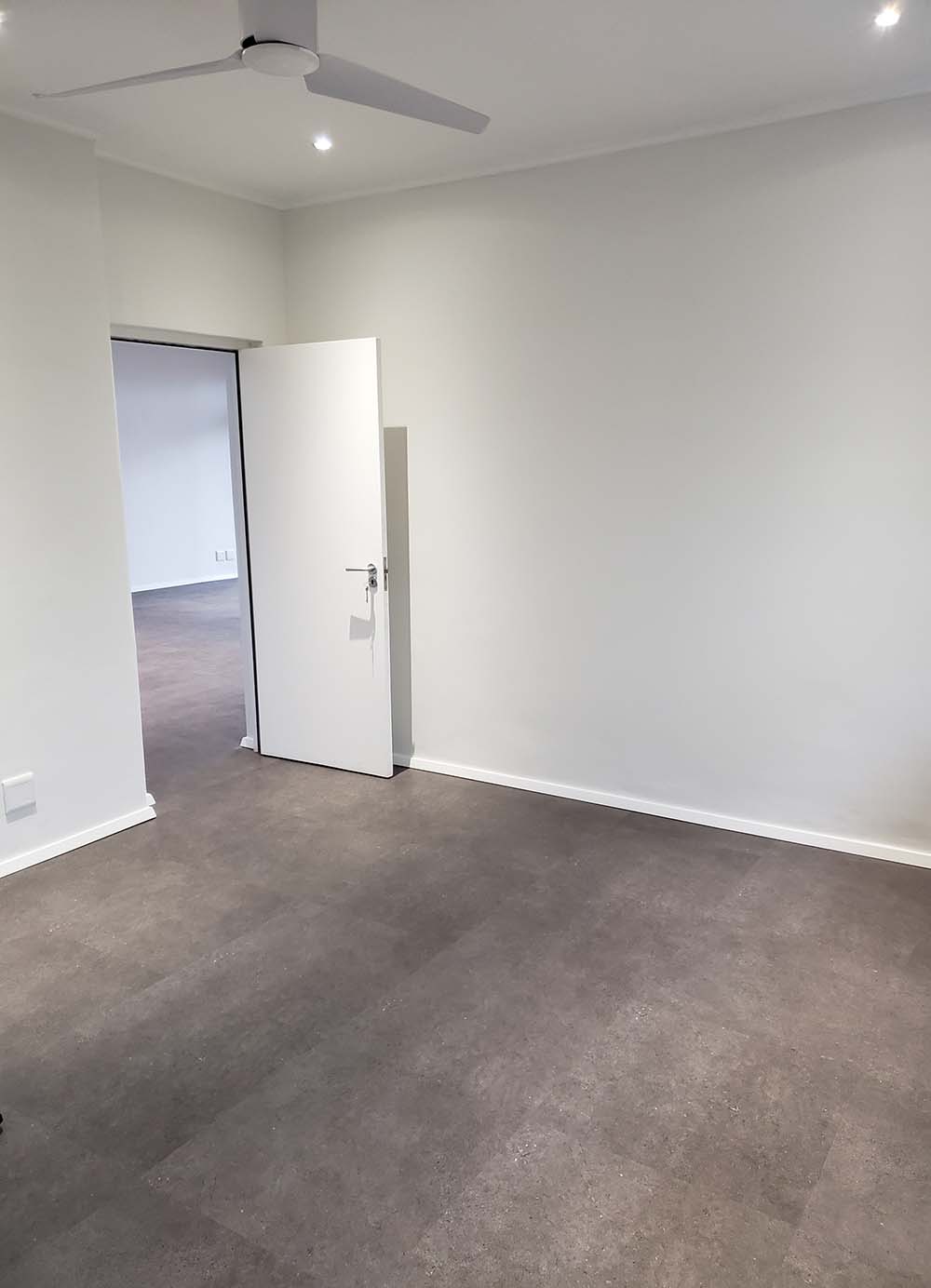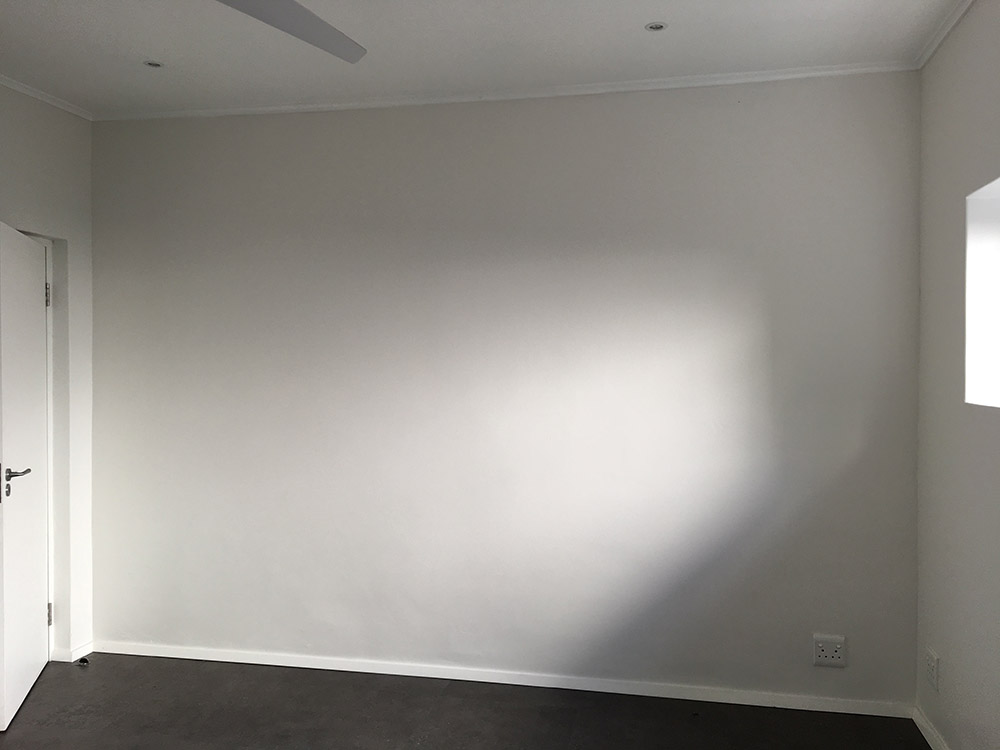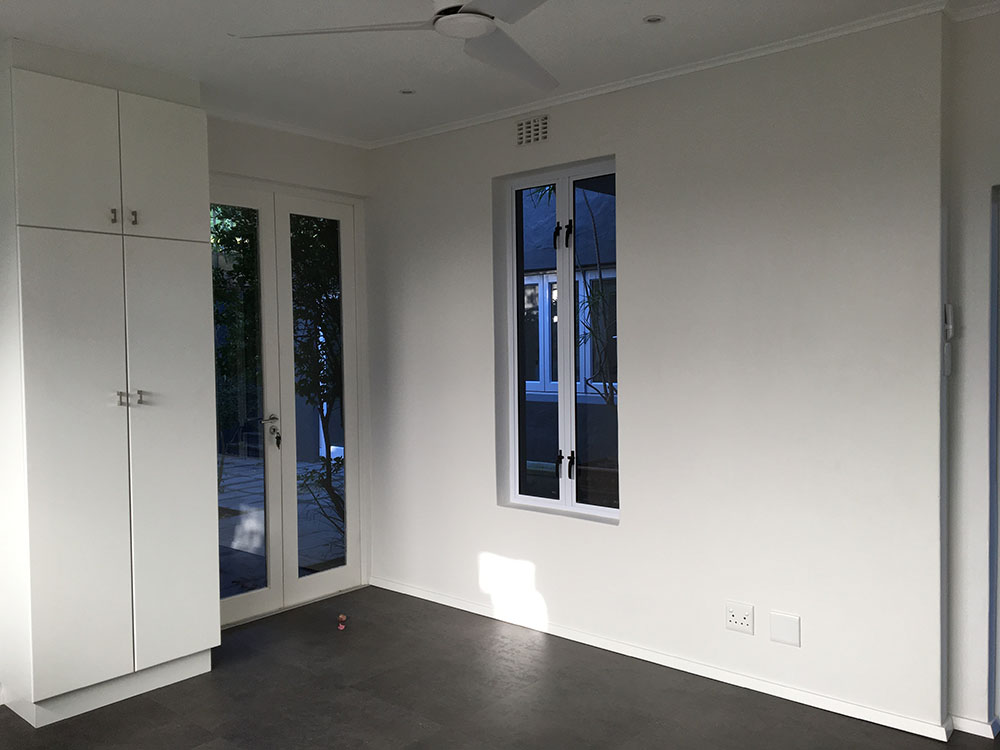 CONCEPT
We decided to play on the dark floors and extend the darkness through to the walls of the bedroom. We knew we definitely wanted a fun wallpaper on the walls to contrast with the dark walls and bring in some cheeky playfulness to the room.
Since the client had a lot of furniture pieces already (bed, table and chairs, bookshelf and play kitchen) our goal was to define the look of the space and bring in the finishing touches where needed. The key elements here included a rug to cover as much of the hard floor as possible and some fun seating for reading.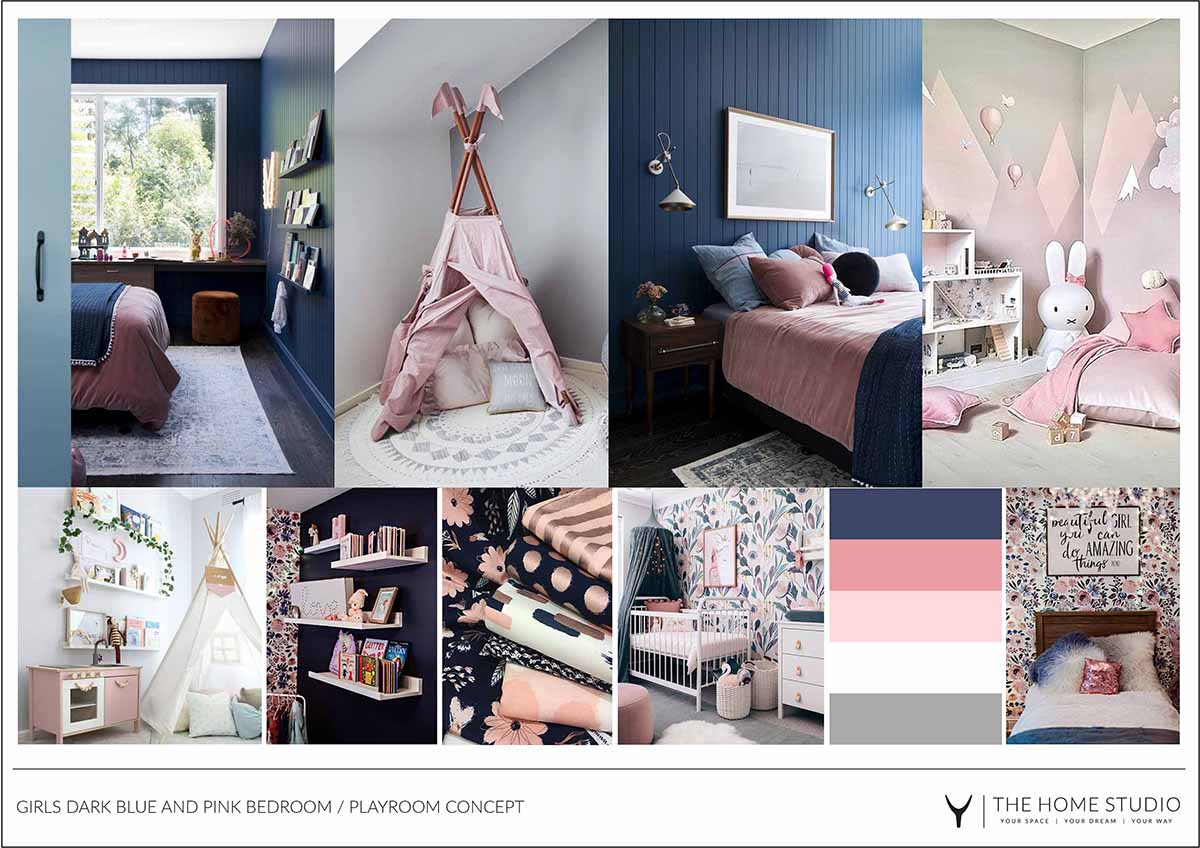 AFTER
Today we're just going to let you ummm and aaahhh over the pics of this super cute and fun room. We'll take you through all the ideas, decisions and how to get the look next week!