Today's post is definitely for the Mamas out there. Especially those going into nesting mode. Although I guess anyone looking for another opportunity to use the colour green in their home will enjoy this too.
If you've been following along for a while, you'll have noticed that we are partial to some green in our lives. It's our favourite go-to neutral colour. We it used in this bedroom and this lovely master suite. And we love it in this toddler girl's bedroom concept, and also this little girl's bedroom. How about this commercial office space we worked on? To name a few.
This beautiful space caught our eye today in our Pinterest during some design research. Notice how the green walls make the room feel so peaceful and welcoming. The white and peachy pink colours are the perfect compliment to the saturated hue.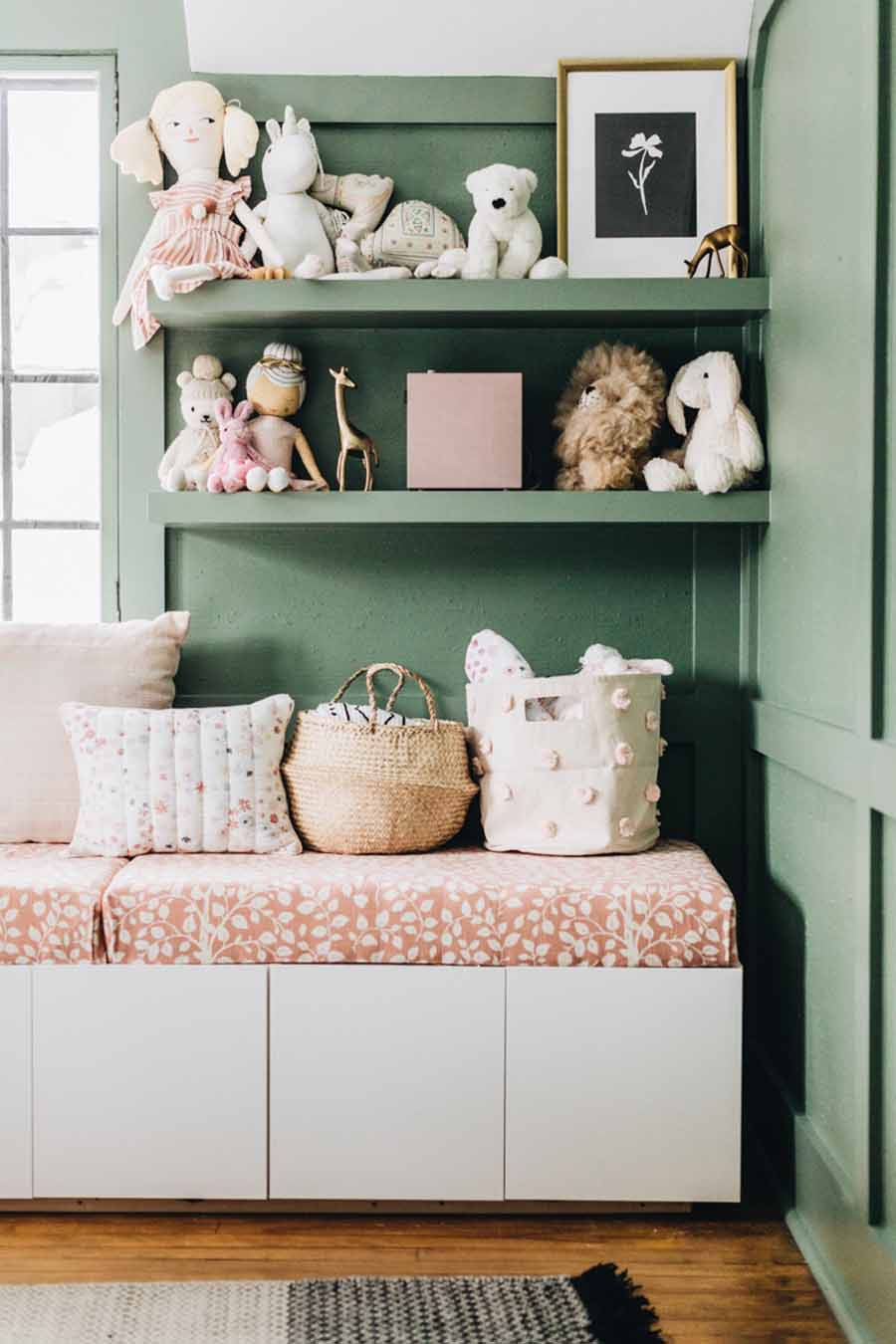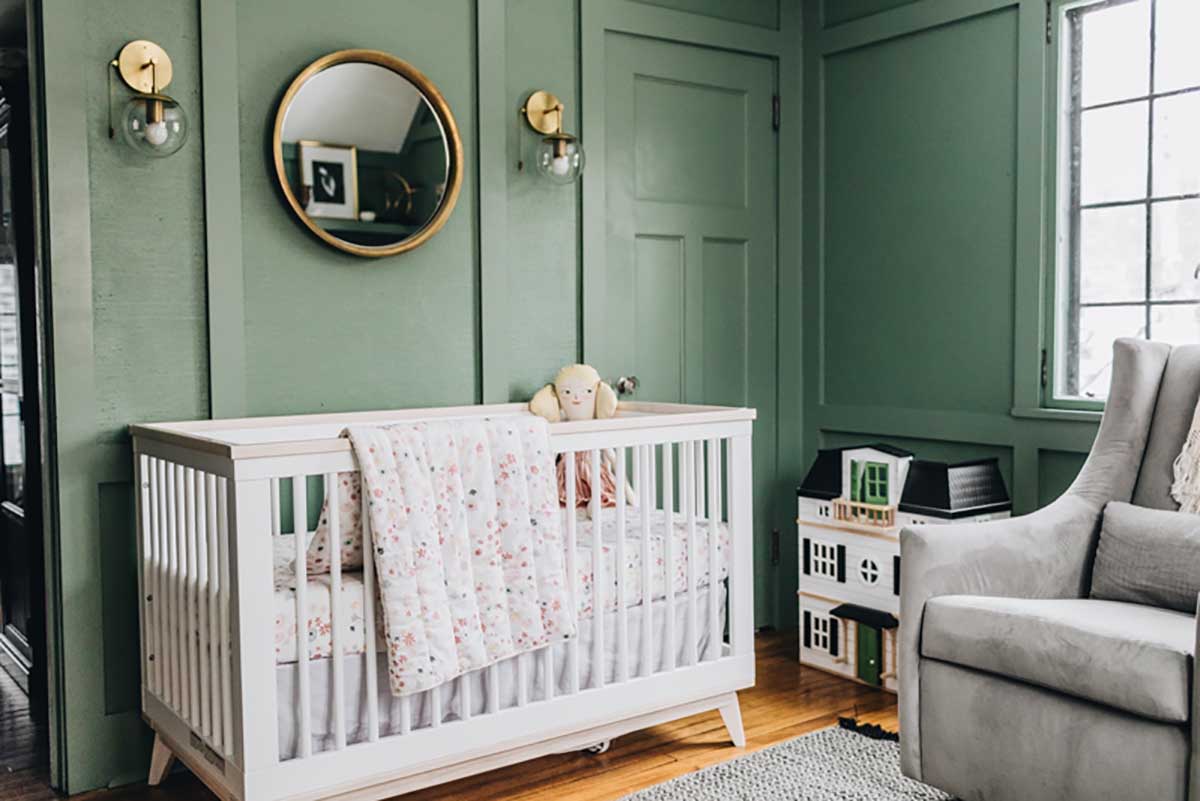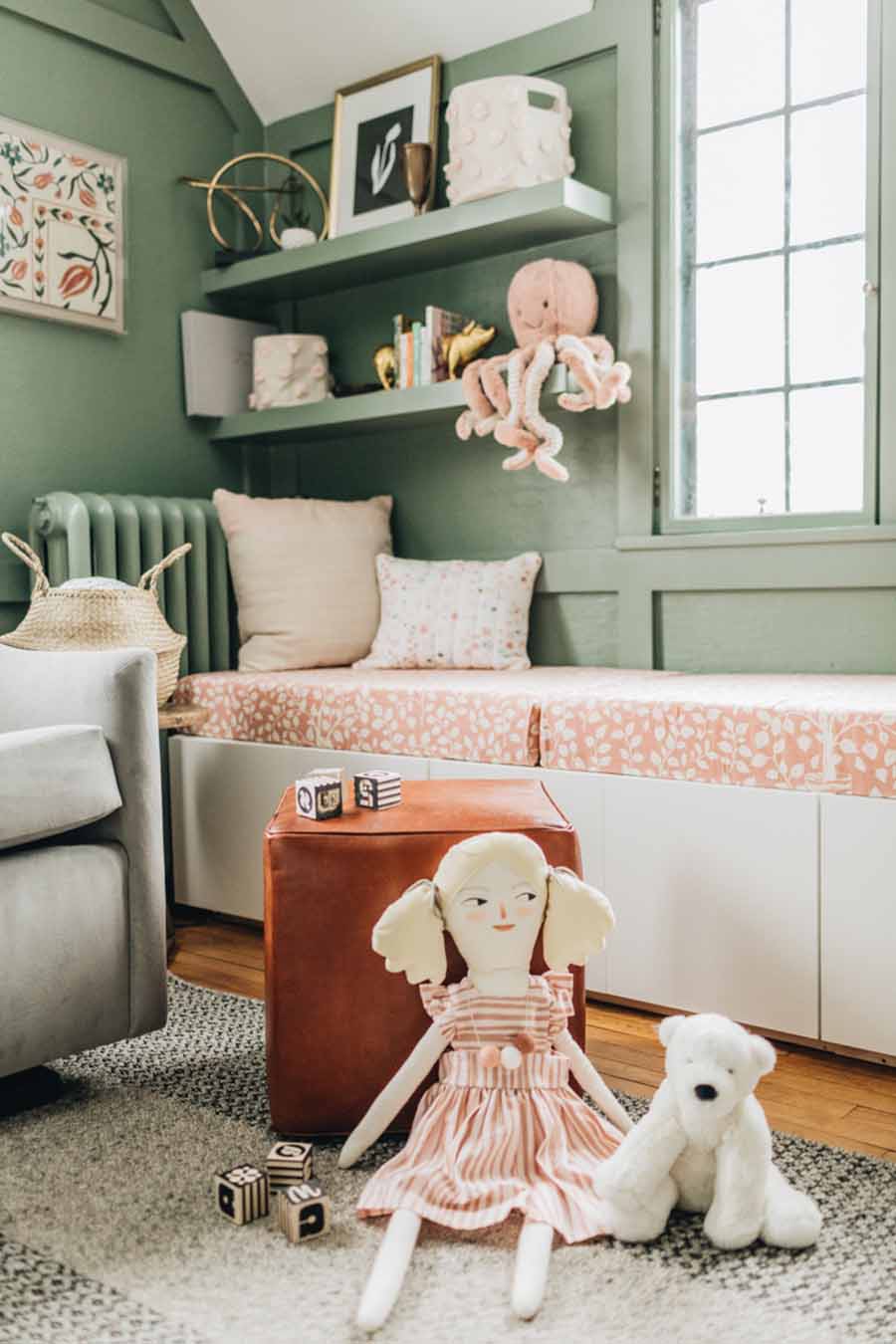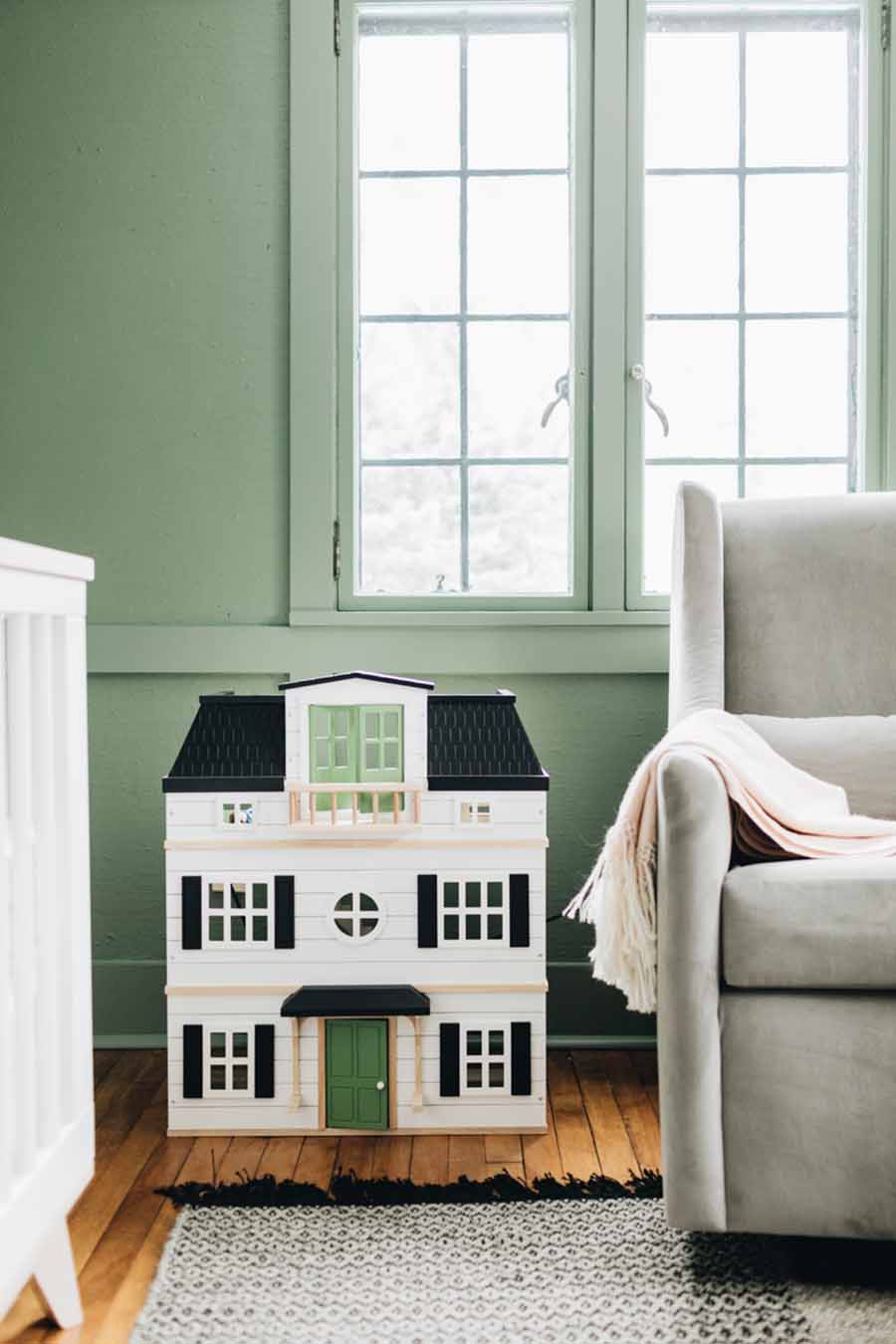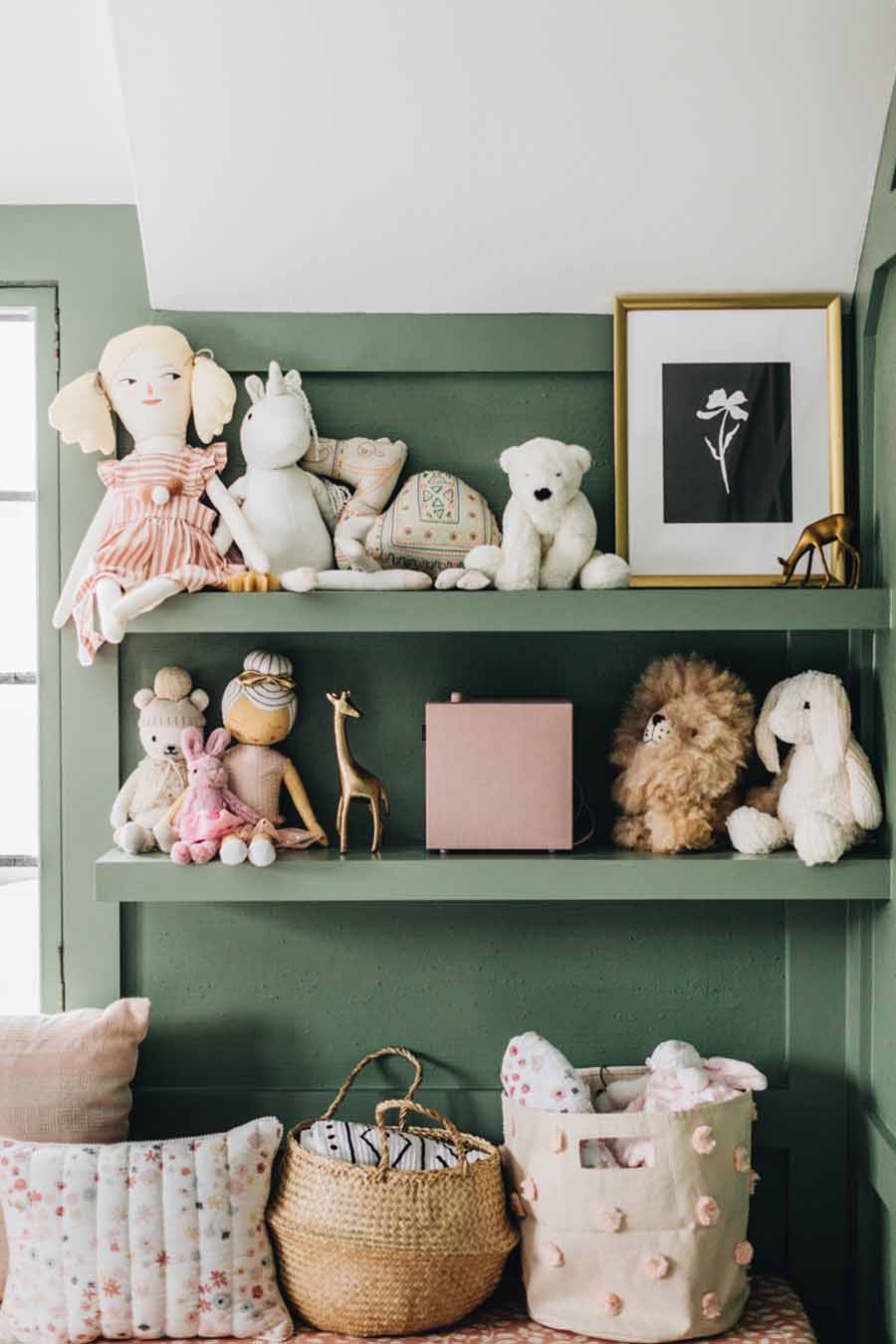 All images via Wit + Delight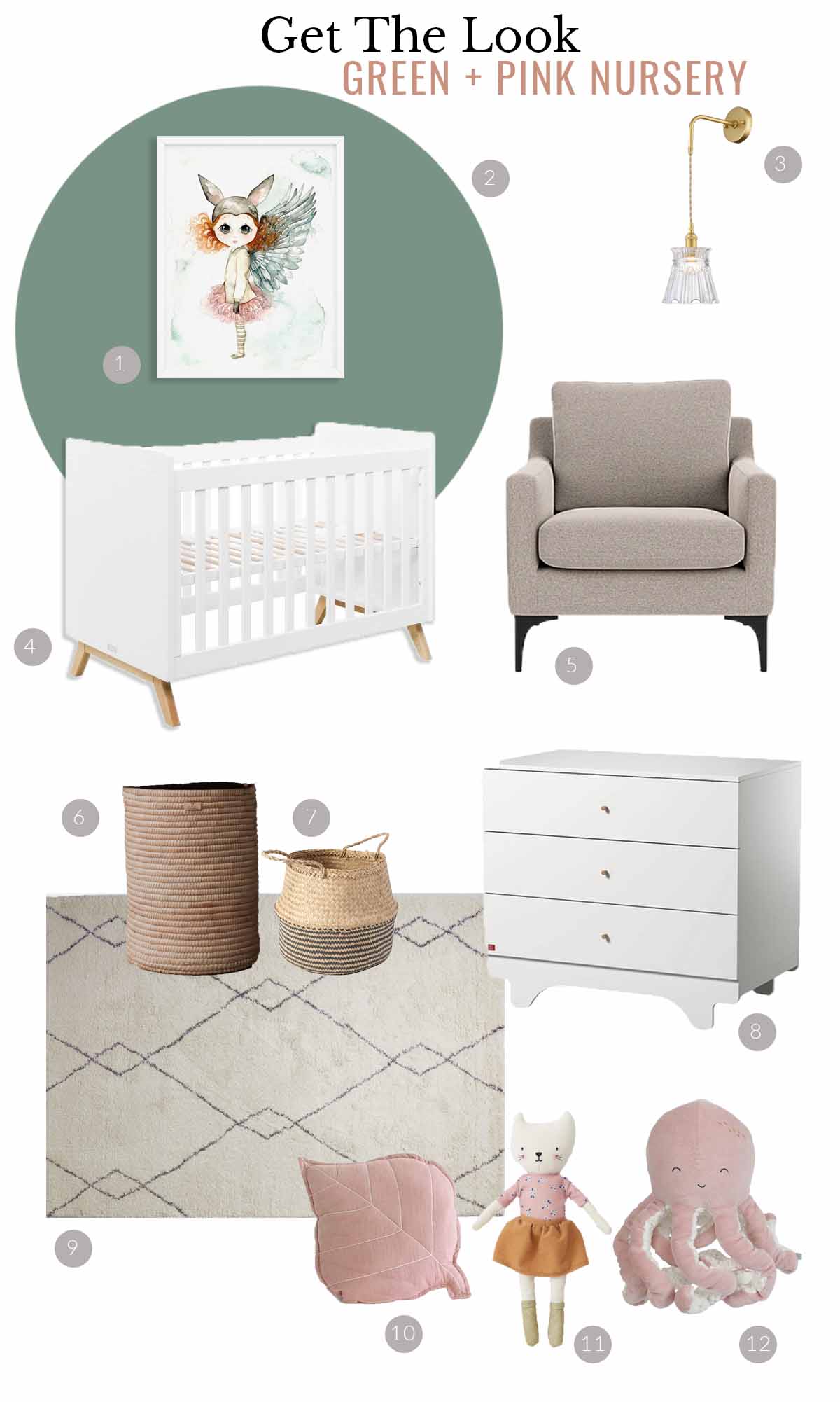 1. Lady Leala Print from Simply Child | 2. Midlands Marsh from Plascon | 3. Vintage Wall Light from Eleven Past | 4. Bopita Cot from Kids Living | 5. Astha Armchair from The Sofa Company | 6. Laundry Basket from Ashanti | 7. Belly Basket from MRP Home | 8. White Compactum from CLM Home | 9. Royal Nomadic Rug from Superbalist | 10. Leaf Scatter from CLM Home | 11. Cat Doll from H&M Home | 12. Octopus from Kids Living
Budget Friendly Options
For a more budget friendly option, swap out the cot for this one from MRP Home, the chair for the Sydney Chair from MRP Home and the compactum for the Malm Dresser from Kids Living