The home of Garance Doré, French photographer, writer and influencer, is an absolute beauty! With the help of interior designer Sarah Sherman Samuel, the home was decorated in a colour palette of soft white, pale peach, blond wood, fireclay subway tiles, muted pinks and earthy neutrals such as varying shades of terracotta.
As you know we are all about the earthy naturals over here at The Home Studio at the moment, so this home is hitting all the right notes for us.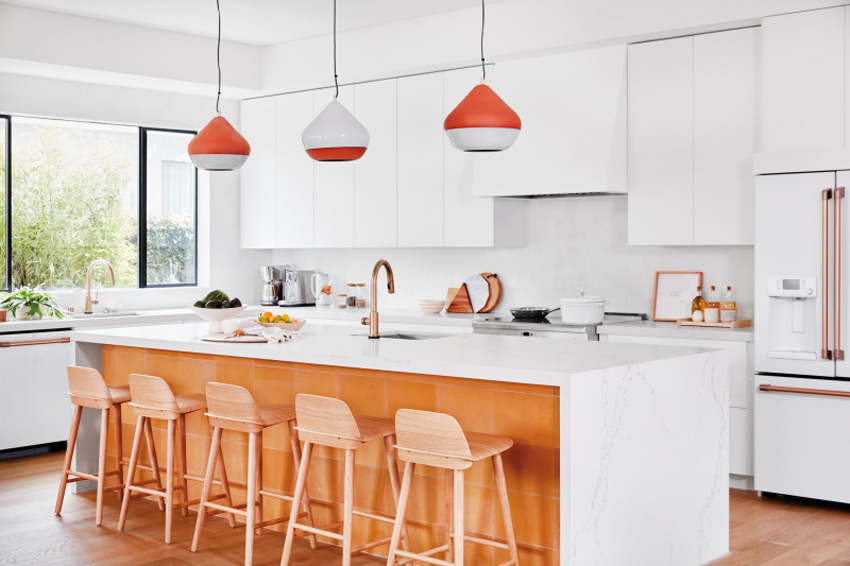 The home is said to be a reflection of her changing, more relaxed outlook on life. After much deliberation, Garance decided against her first instincts of renovating an older, character building and instead bought a newer development and embarked on a remodel to create a light-filled home with warmth and character.
To increase the natural light and add a feeling of airiness, a wall separating the kitchen and living room was removed and small windows were enlarged.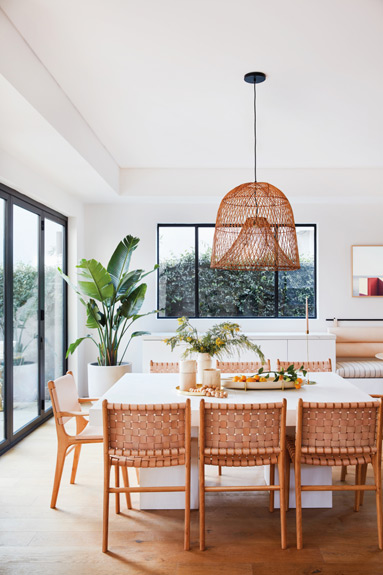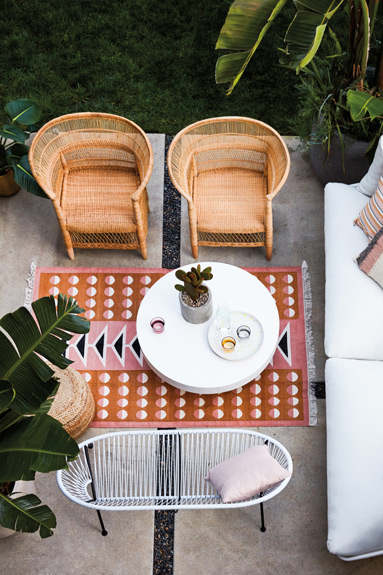 This living room is a show stopper, so let's all take a collective moment to appreciate its beauty…..
Two built-in sofas with curved arms and thick cushions upholstered in buff pink linen flank the fireplace. Together, Garnace and Sarah carefully selected a white Moroccan rug, hanging basket chair, vintage velvet chair and a collection of hand-thrown ceramics to add warmth of texture.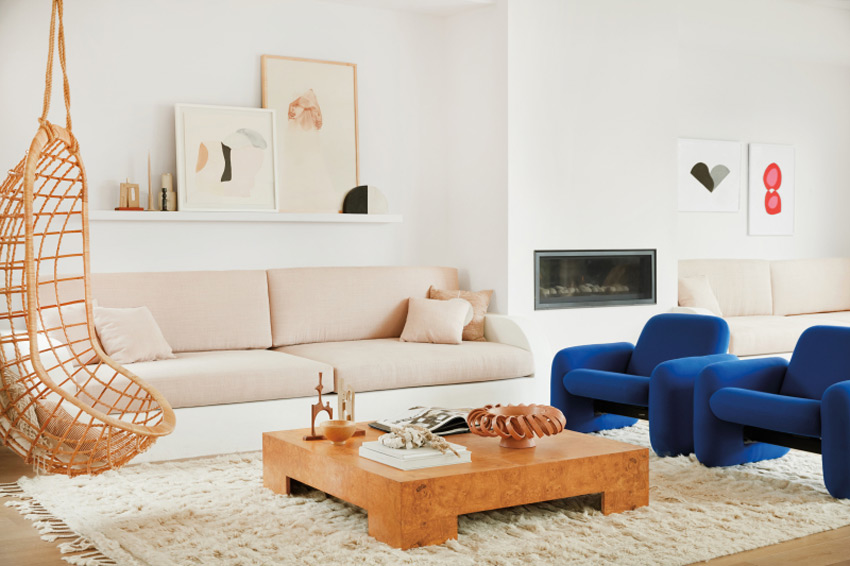 To break up the "big-box" feel of the open plan living area, banquet seating was installed and materials such as linen and raw leather were used in the space.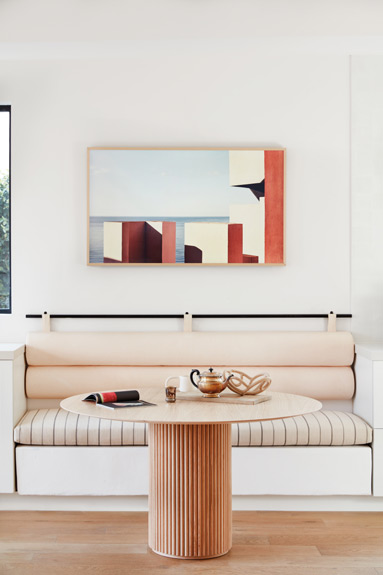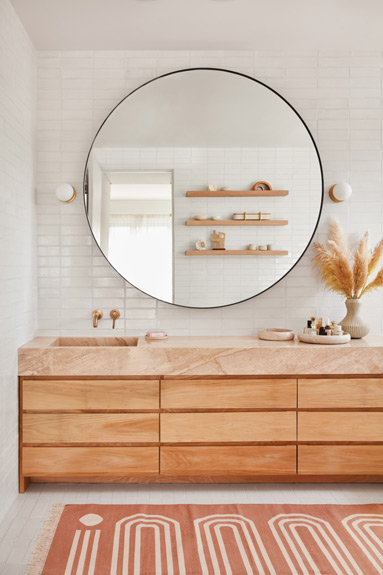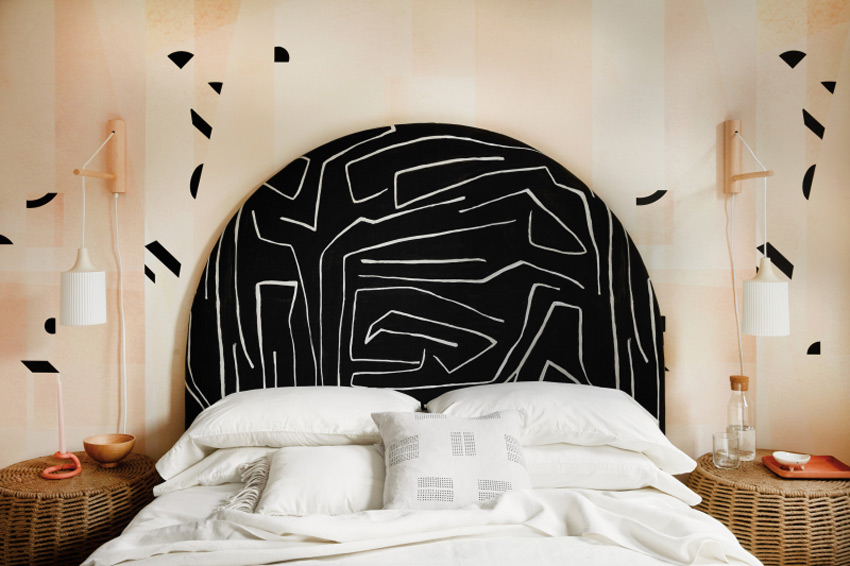 Article and images via Domino