It's time to re-cap on this AirBnB project before we start rolling out a few of the project reveals. This two-bedroom, two-bathroom apartment is located in Cape Town CBD. The layout and sizing of the apartment is great, with (thankfully) really nice large windows overlooking Cape Town city towards the harbour.
The bones were there for us to work with. The interiors however were sadly outdated and kinda depressing. Also, the entire apartment was painted in my absolute worst colour of all time – Magnolia. You know, the colour that landlords the world over seem to think is the best neutral paint colour but in reality it actually dates any room instantly! And the bathrooms – pfew – dark and dingy.
Let's give you a quick overview of the space as it was…..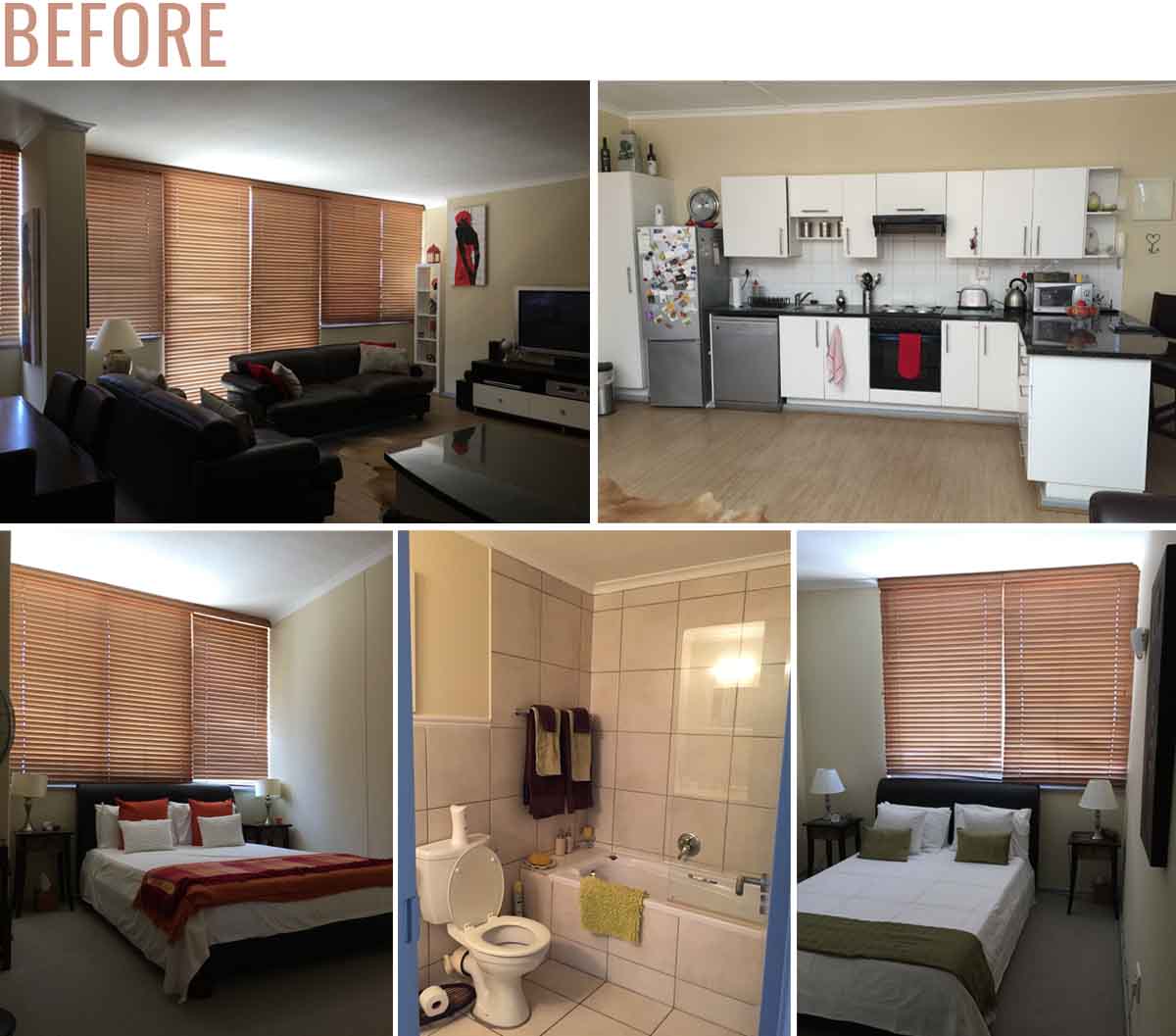 So that's where we're starting….
Today we're talking about the master bedroom. Our client prefers a monochromatic palette – which is a theme you'll see running throughout the apartment – so we worked with a colour scheme of soft greys and whites for the master bedroom.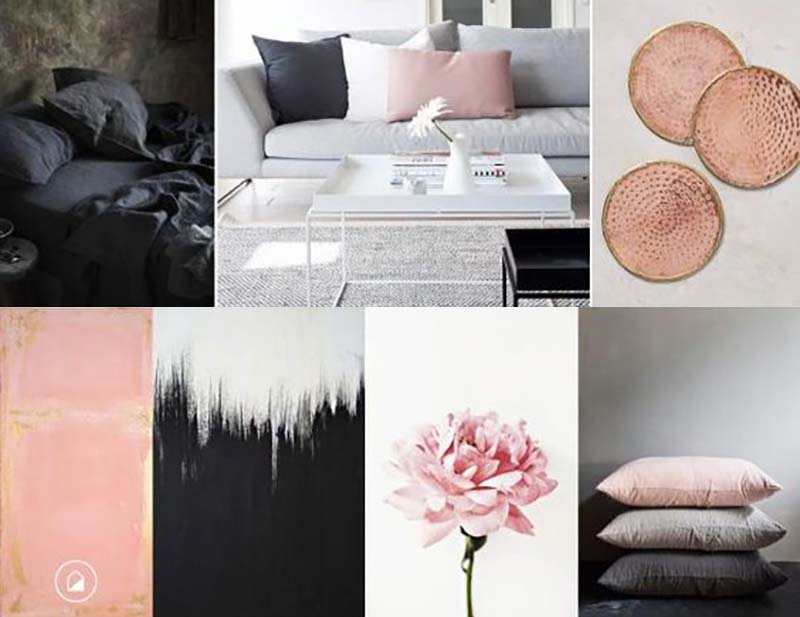 While a perfectly beautiful neutral palette the space was feeling a little bland, and given the small box like feeling in the bedroom we knew we needed to add more interest. We brought in blush and copper accents to create a more feminine space.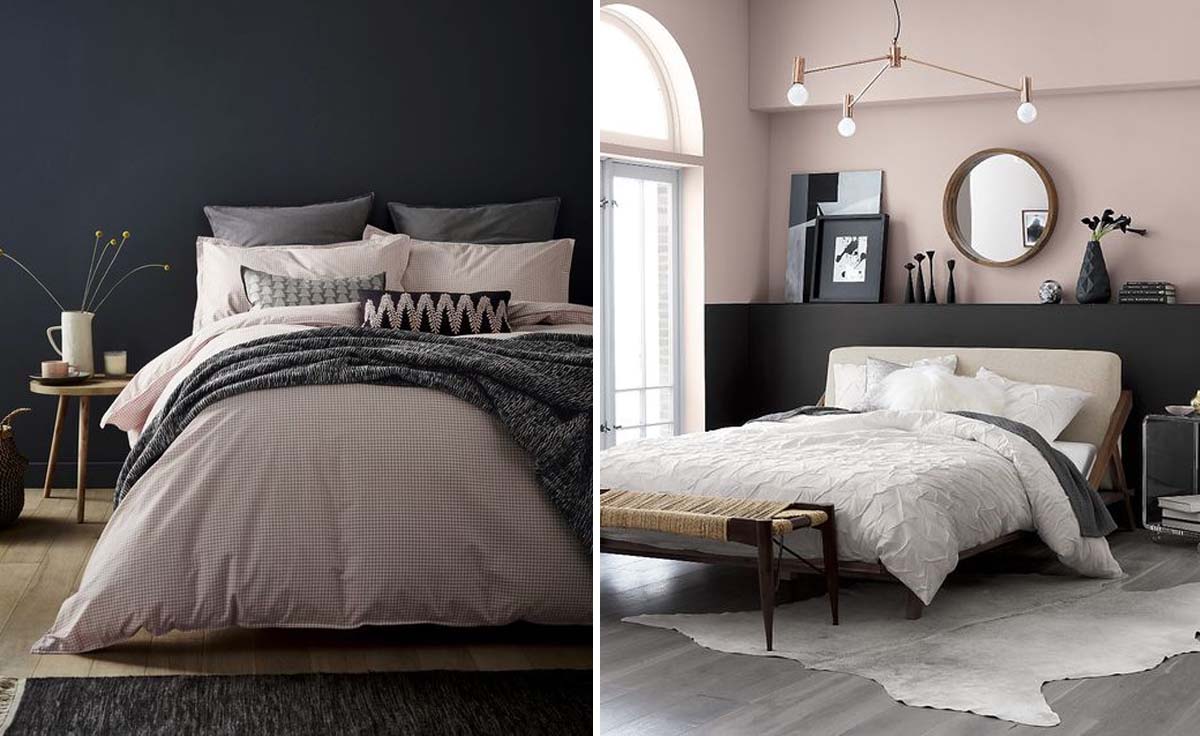 We were also inspired by this wallpaper, and wanted to bring in a similar element of decadence and drama to the space.
We opted for a queen size bed as unfortunately if we went for a king bed there wouldn't be room for the bedside pedestals. The wall nook conveneintly allowed us extra space for a small dressing table and mirror – a requirement of the client.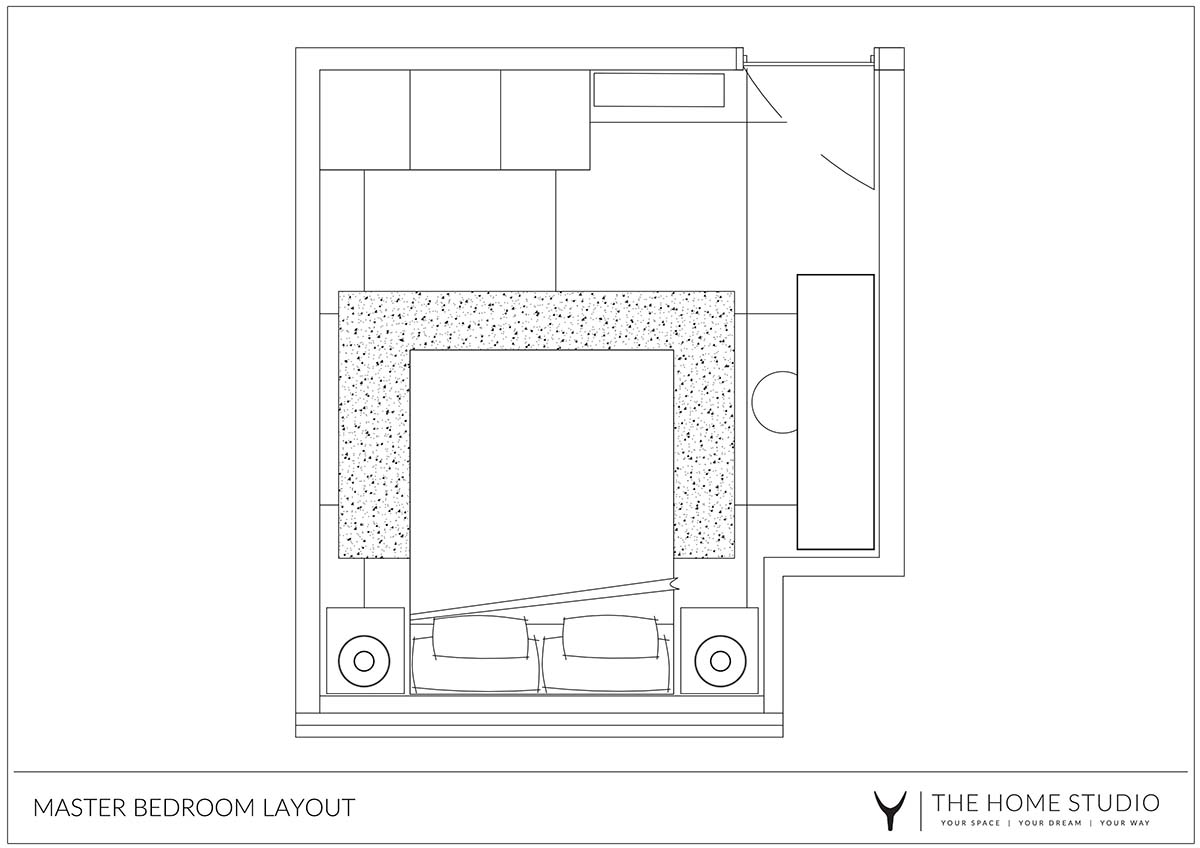 Our final design plan proposed a room of soft greys and whites, with blush pink accents and just a little drama brought in through the wallpaper. A plush grey headboard and textiles in a mix of cottons and velvets add cosiness to the room, while the rug adds softness underfoot against the concrete flooring.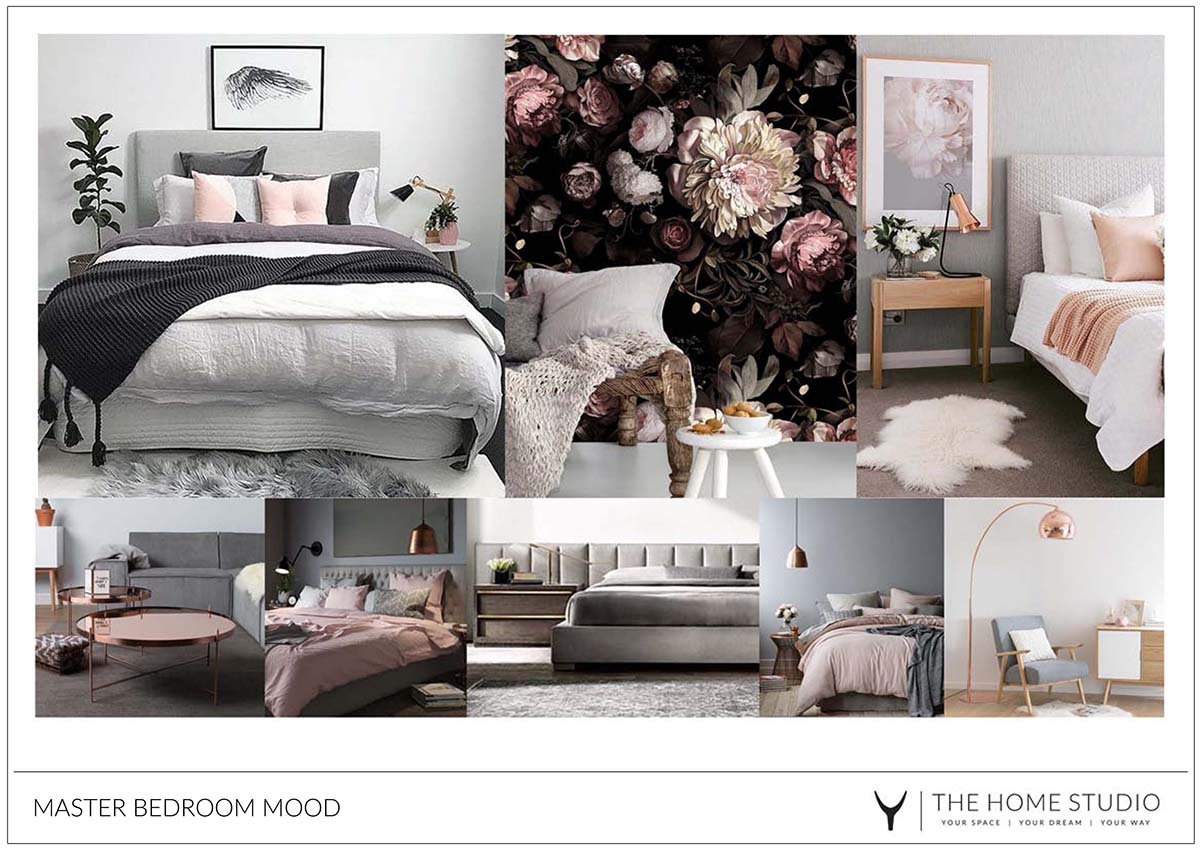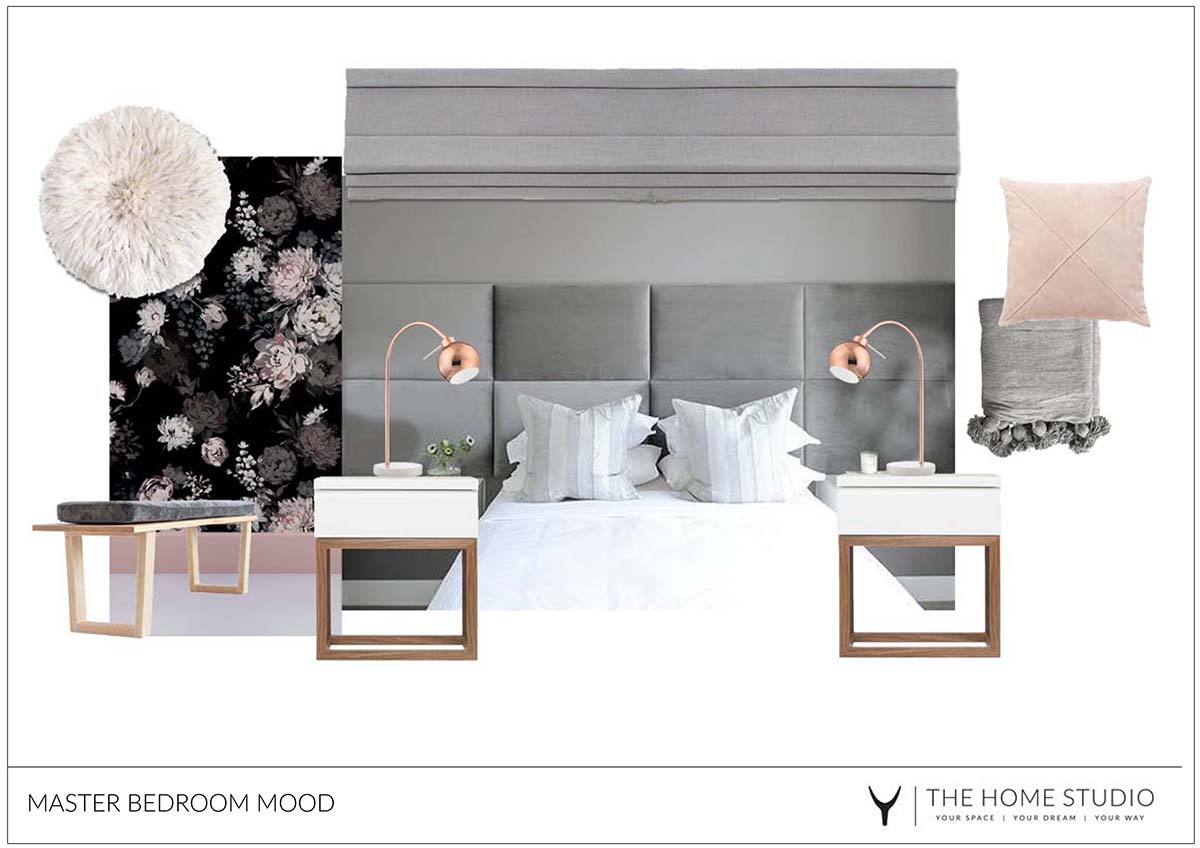 Join us back here on Thursday when we show you the master bedroom reveal.