Neutral (beige) living spaces. Either you love them or you don't. I once read beige being described as the "no makeup" makeup look of interior design, which I loved and has always stuck with me. When it comes to interior design beige can be considered the new black. A well designed beige room can be wonderfully simplistic and soothing, and completely breathtaking.
Beige is as light and soothing as white, but with more warmth. It also coordinates as easily with a variety of colours, making it easy to bring in accent colours along the way. However putting said rooms together is not as effortless as it seems. It isn't a case of just buying a lot of beige furniture and putting it all in the same room. That is when beige gets a bad rep for boring and dated spaces. So today we're here to give you a few pointers on how to artfully design with beige.
MIXED SHADES
50 shades of beige. Using varied tones of beige, mixing in white and other neutrals all contribute to creating a space that has layers and depth. It isn't one flat colour of beige. A little darkness on the floor, topped off with lighter shades bring in dimension and make the room interesting.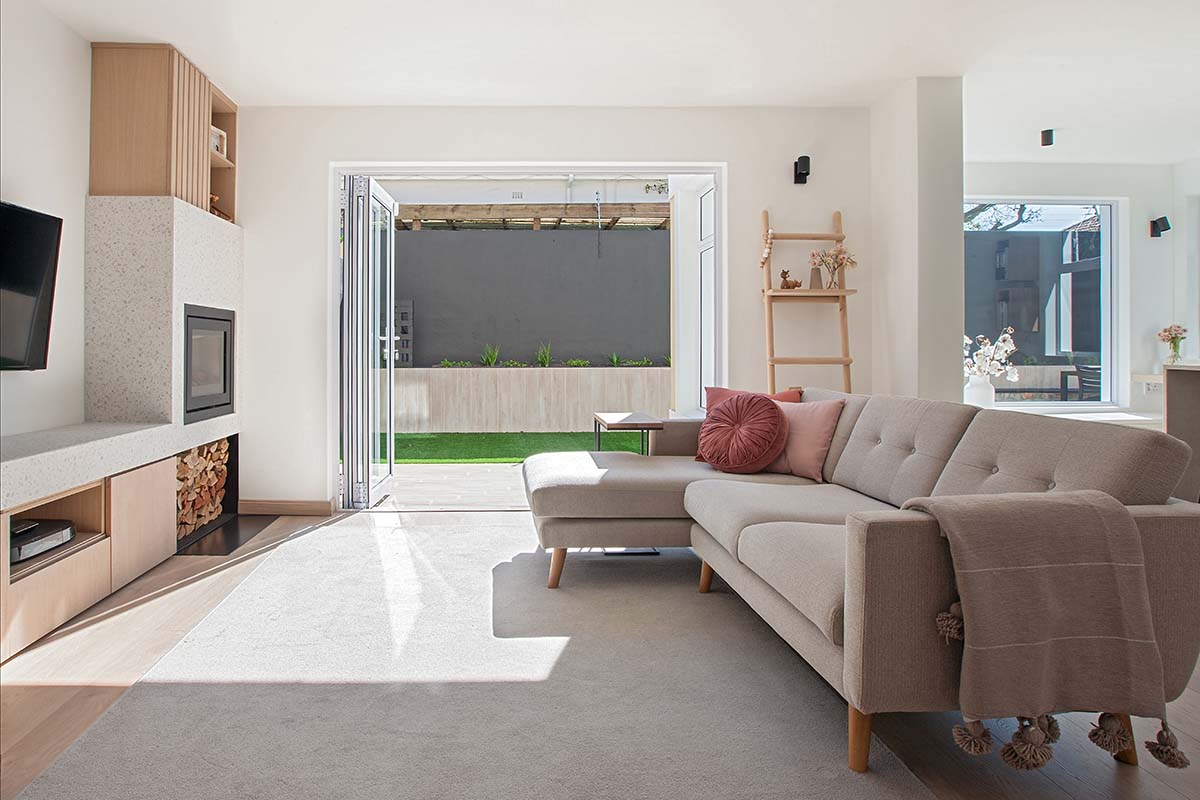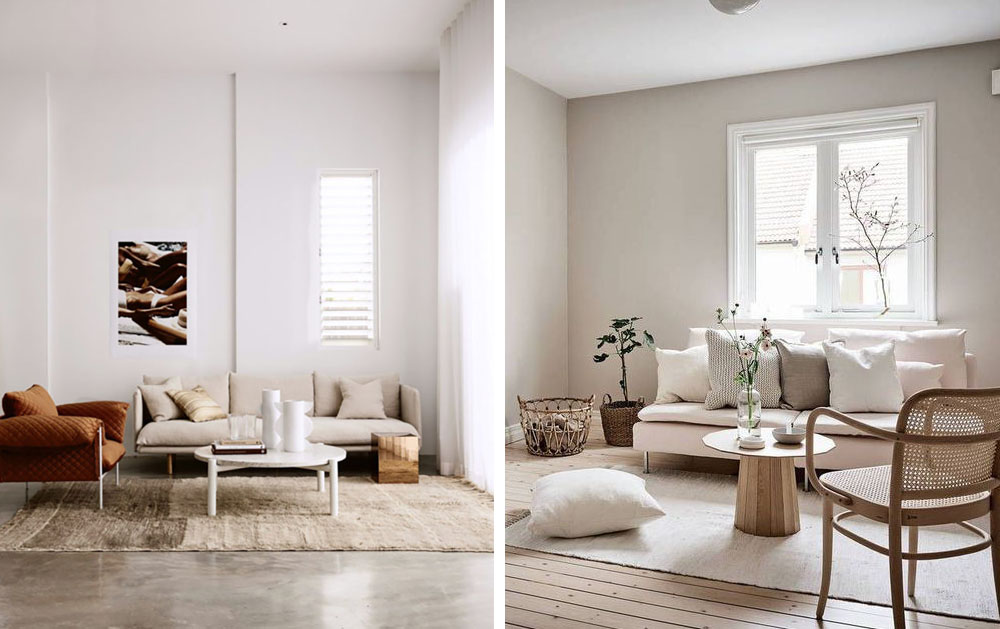 SHAPES AND SILHOUETTES
When you have a pared back space it is important to bring in visual interest through the furnishings. We get that in the two spaces all the furniture does seem like super expensive designer pieces, however it is possible to buy affordable pieces that emulate these styles. The lesson here is that organic shapes, curves and rounded edges all bring a sculptural finish to the room and act as major pieces of eye candy. Just what you need to make a beige room interesting. Not every piece in the room needs to be like this, but one or two pieces to break the monotony are ideal.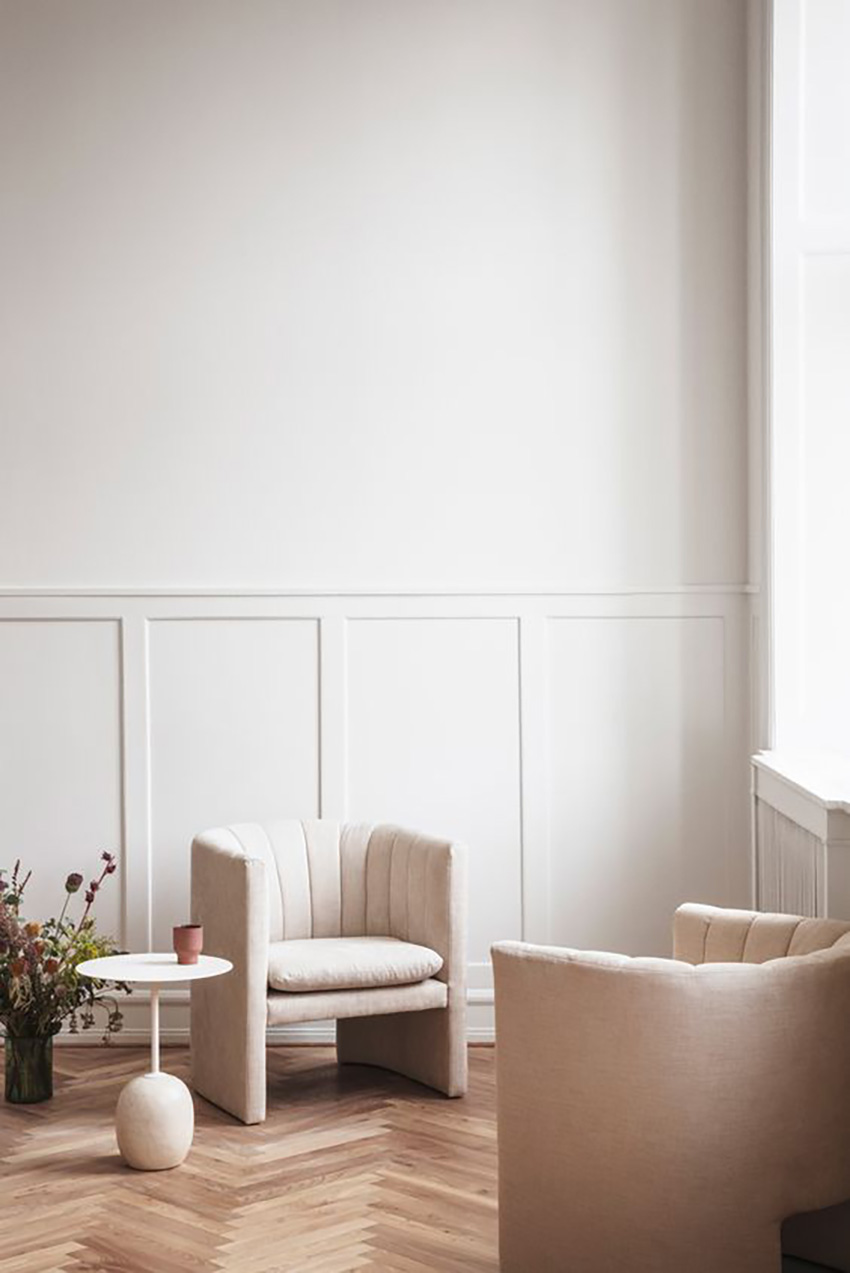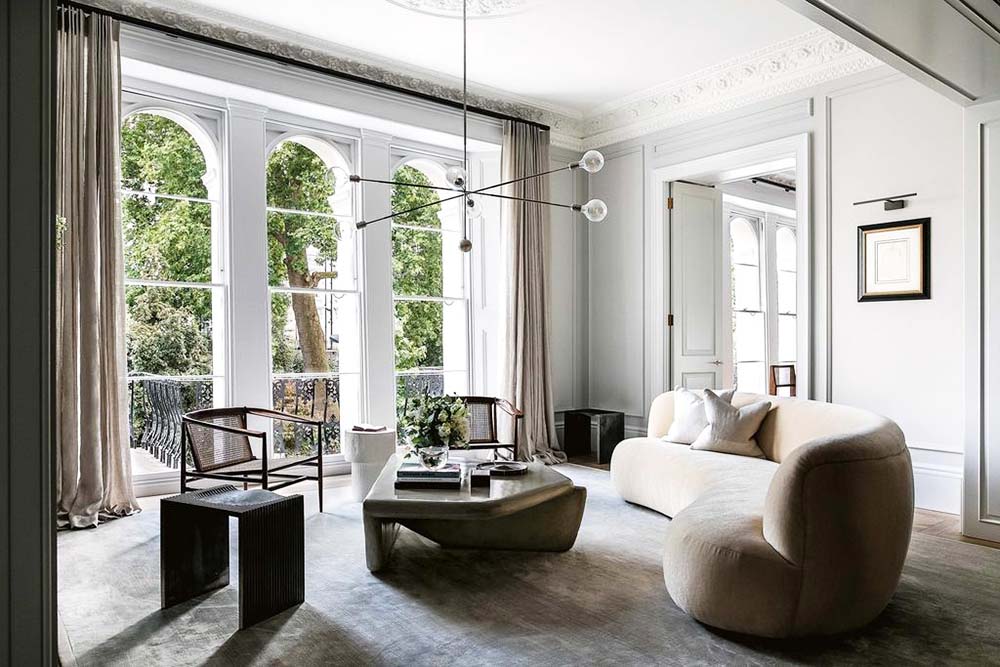 A TOUCH OF BLACK OR METAL
Beige and black is a lottery winning combination in interior design. Black accents add a sophisticated edge to any space, they draw the eye and they make a room feel contemporary and relevant. Bringing in metal accents up the luxe factor and brings in some lovely shine, although we feel a 'less is more' approach absolutely applies with the metals.
In this very simple kitchen, the black veining in the counter and the black fixtures bring in the needed contrast that makes this kitchen beautiful and intersting. Imagine that counter was plain white. The space just would not sing as it does. Also note how the simple light pendants are instantly elevated with the brass detailing.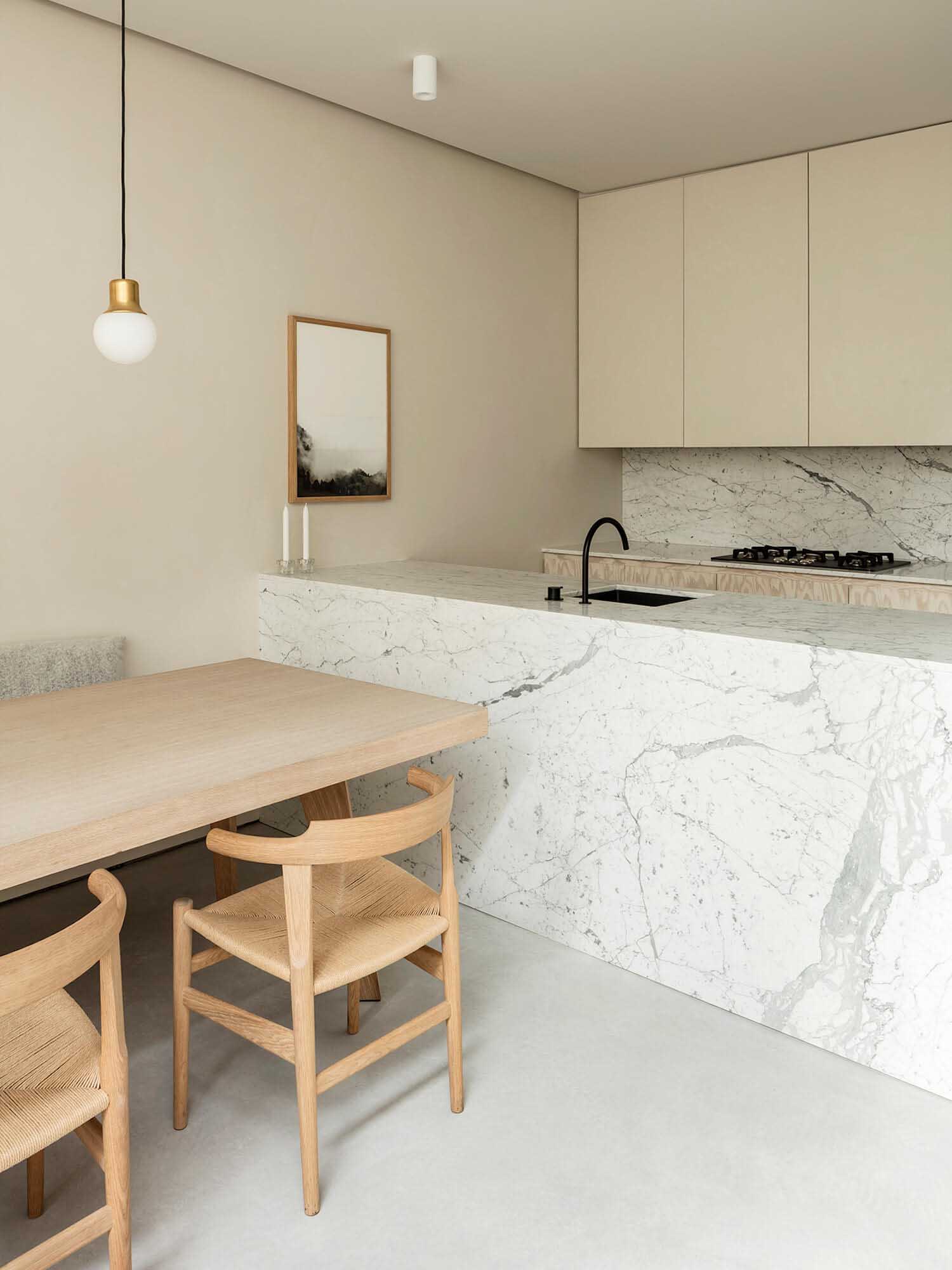 Our designer Claire created this gorgeous boys bedroom – stay tuned for the full reveal this week – bringing in the black accents to add a little masculine edge to the space and prevent the room from feeling too monotone.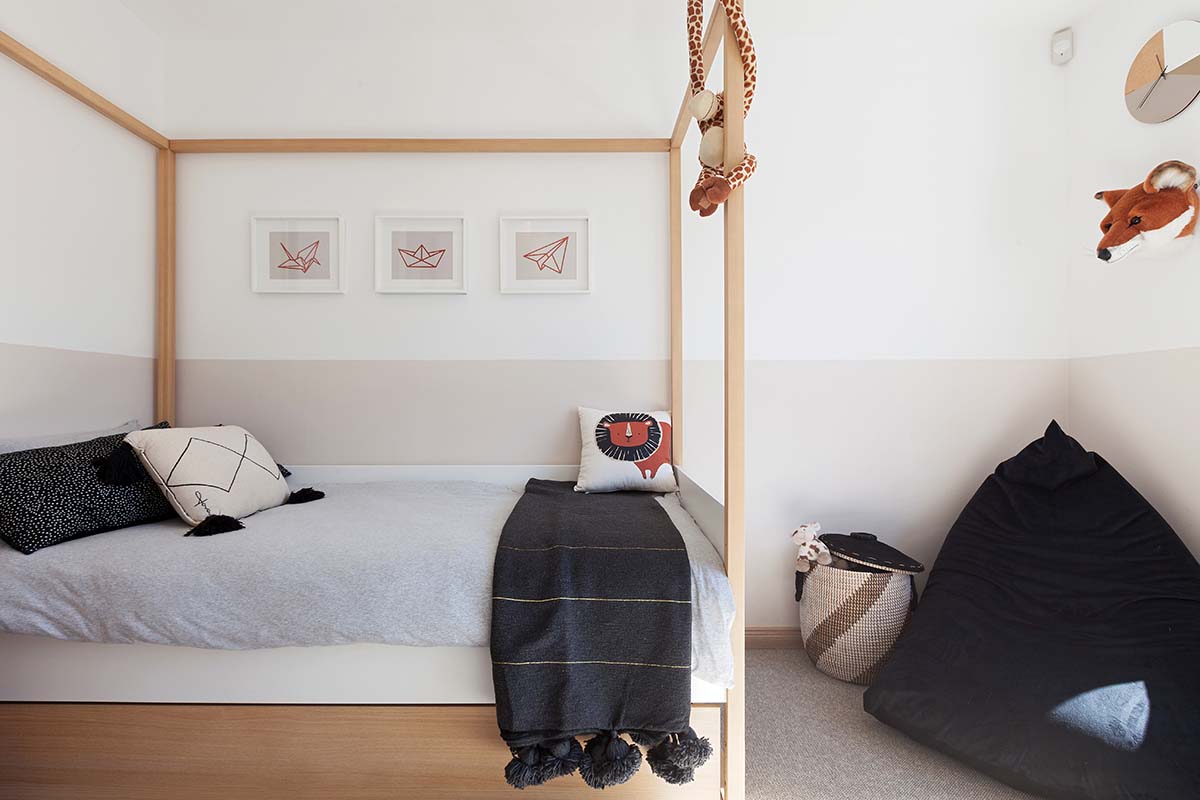 WOOD ELEMENTS
You will probably have noticed that in all these beautiful beige spaces, there are lots of lovely wood accents. Wood brings warmth, texture, variety, depth, interest… basically everything a beige space room needs.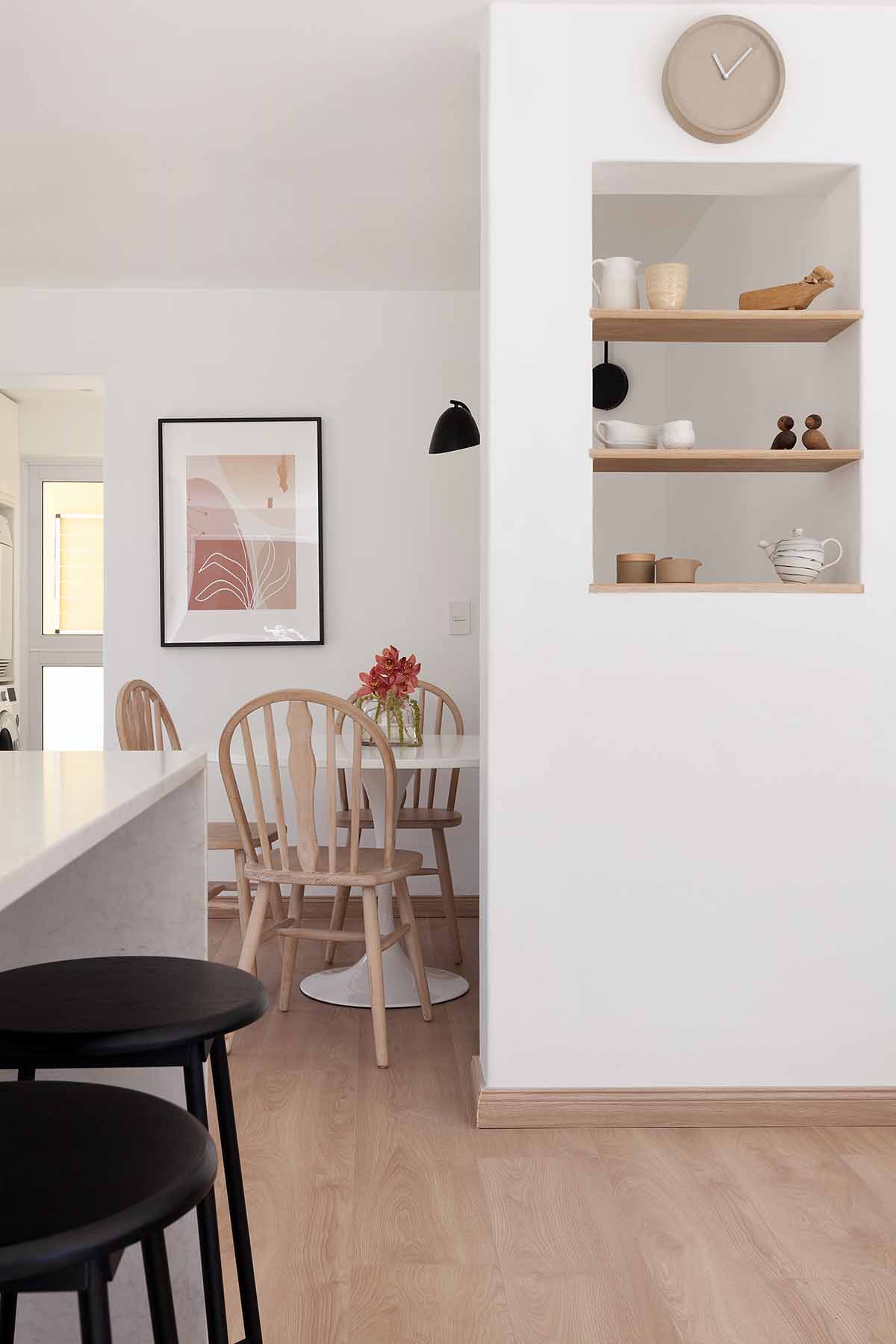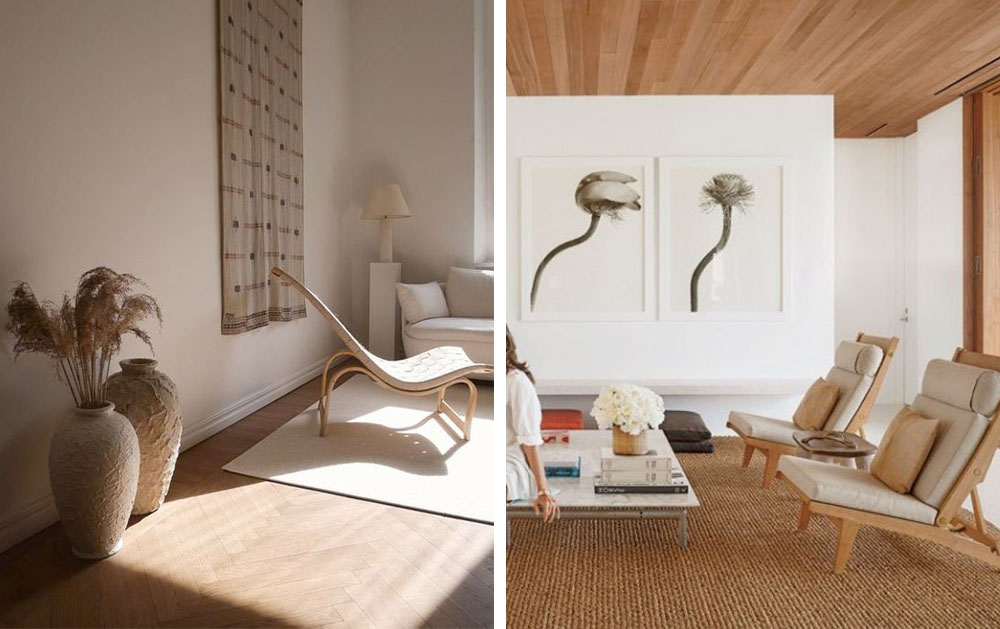 1 | 2 | 3 THS Projects | 4 | 5 | 6 | 7 | 8 | 9 + 10 THS Projects | 11 | 12