After reading our post on Monday about our favourite School-From-Home arrangements, a friend of mine asked how she could integrate a homework station into her kid's bedrooms. As a mom of 3, she had originally thought her children would homework in the playroom, but with multiple lessons going on and a little one that loves to join any and all zoom classes, she quickly realised she needed to relocate her two oldest kids to their bedrooms. On the back of this she needed some affordable and easy options for a desk and chair STAT!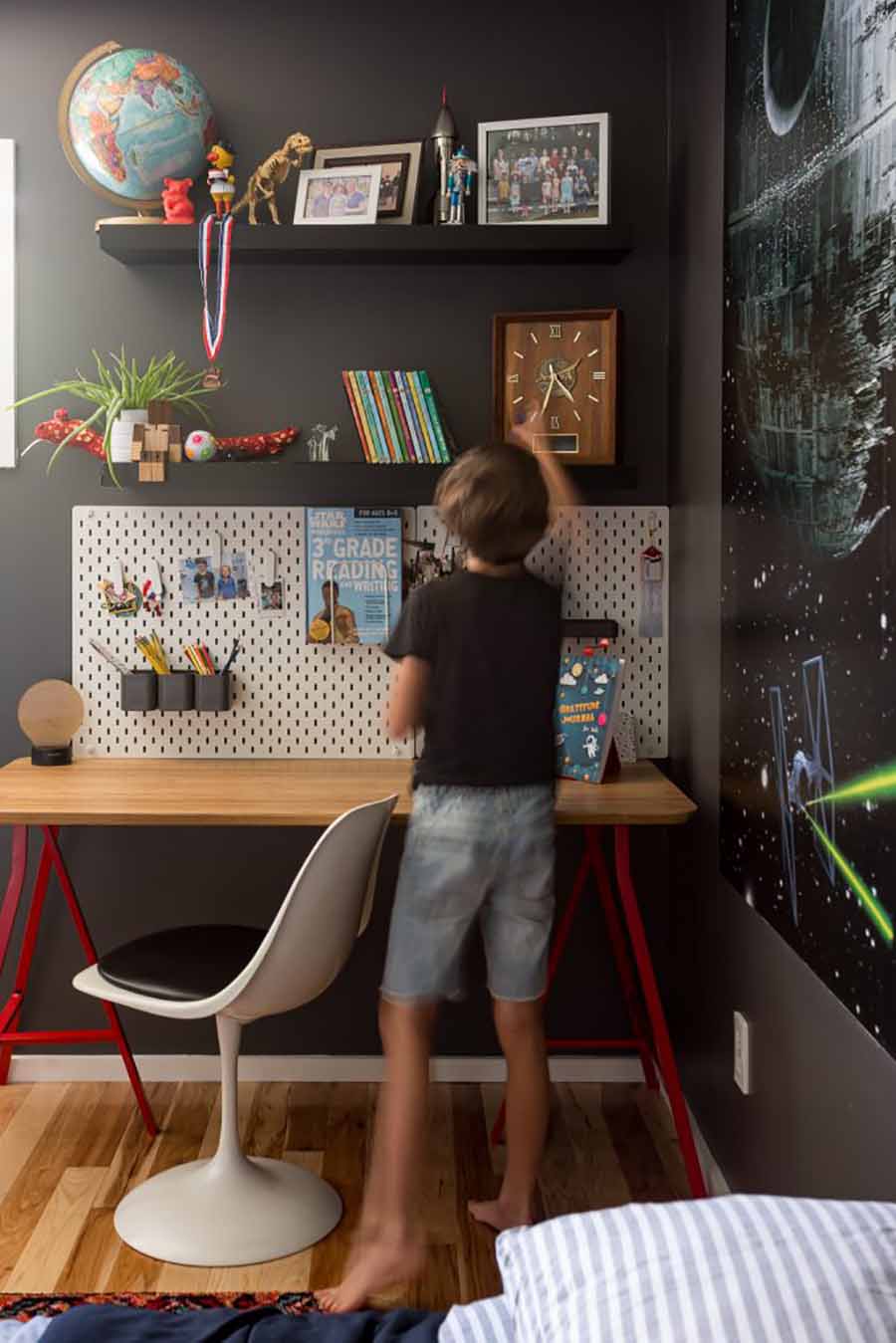 Image Source
We can all agree that it is easier to work and concentrate when we are comfortable, and the same applies to kids. So it's important to ensure that the home school station has a desk at the right level for their feet to be able to touch the ground and a chair that helps maintain good posture while they work.
The home school situation has come a long way in the last decade, and has fast tracked over the last two. The use of technology is a requirement, so your desk needs to have enough space to hold the laptop / device and school books, and importantly needs to located near a power point.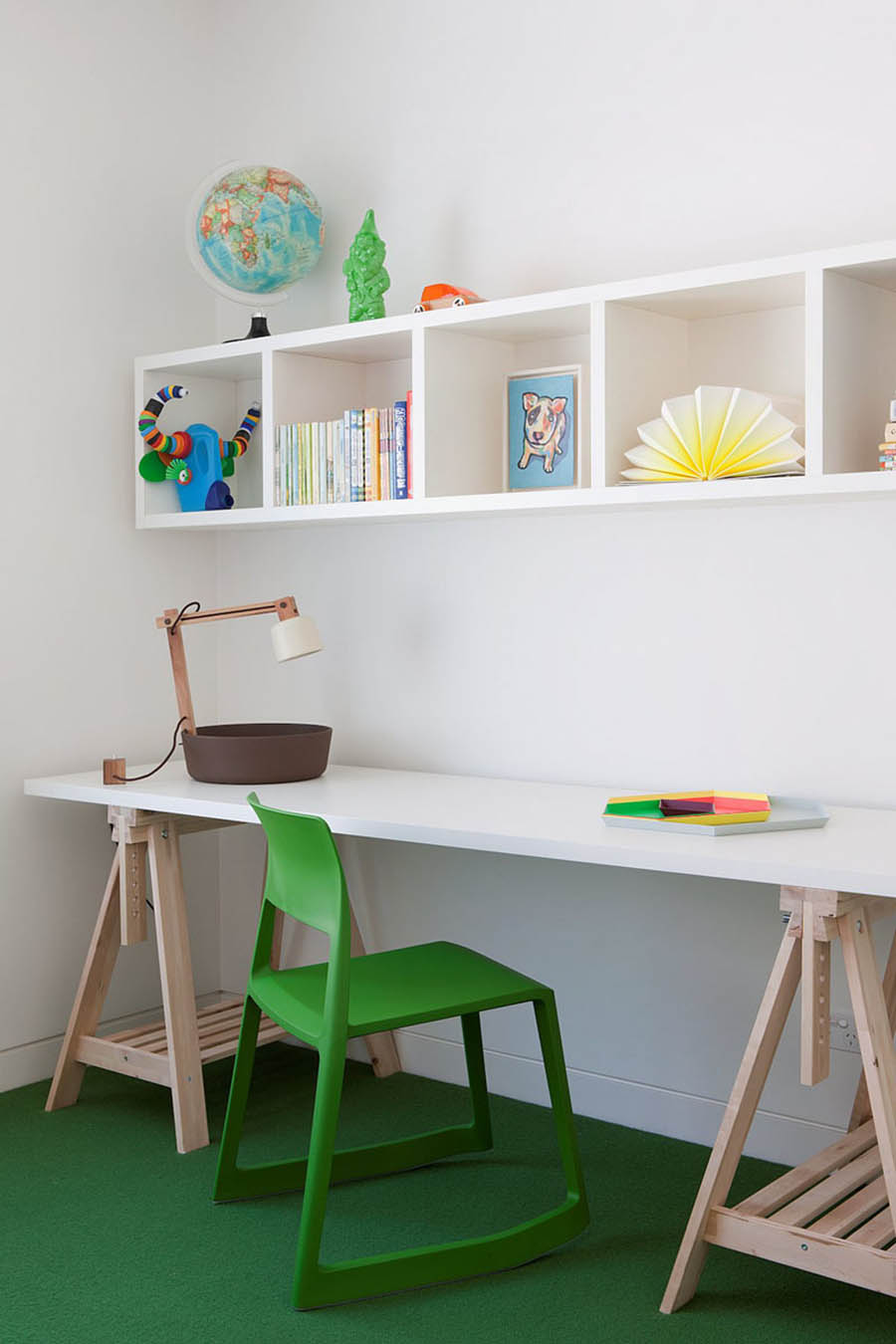 Image Source
An area of the room with good natural and somewhere that is as uncluttered (read: not distracting) as possible is also a bonus. Given the shorter and darker winter days we have at the moment, make sure you have plenty of task and ambient lighting to suit their needs.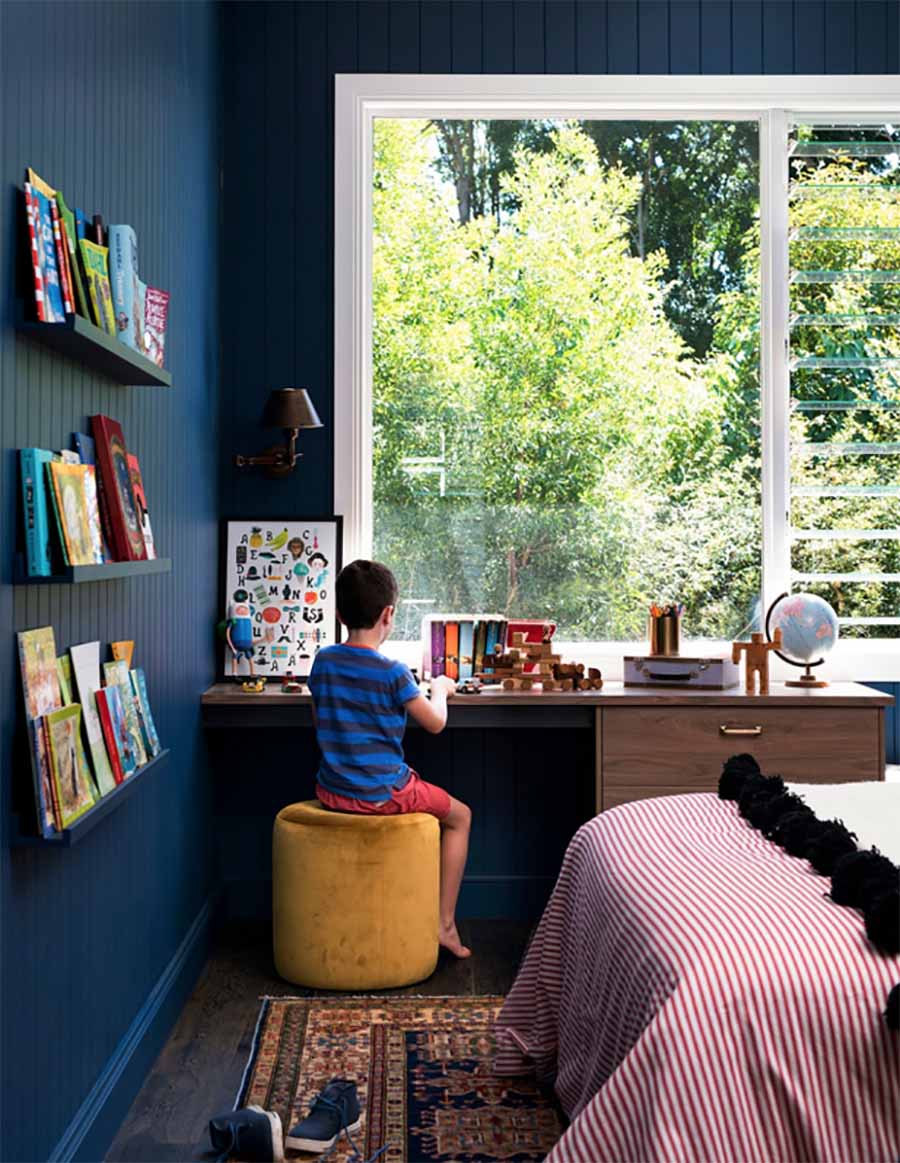 Image Source
We often place shelves above the desk area, but now is not the time to fill those up with toys and other electronics. Keep them dedicated for school books and supplies. At the end of the school day you can clear the desks and create some clear separation from work and play.
While this isn't an advert for Superbalist, it certainly could be. Their selection of desks and office chairs at reasonable price points is hard to beat. Even if your little one's bedroom is, well, little, with these desk and chair combinations you're guaranteed to find one that'll fit in even the teeniest of spaces.
DESK + CHAIR ROUND UP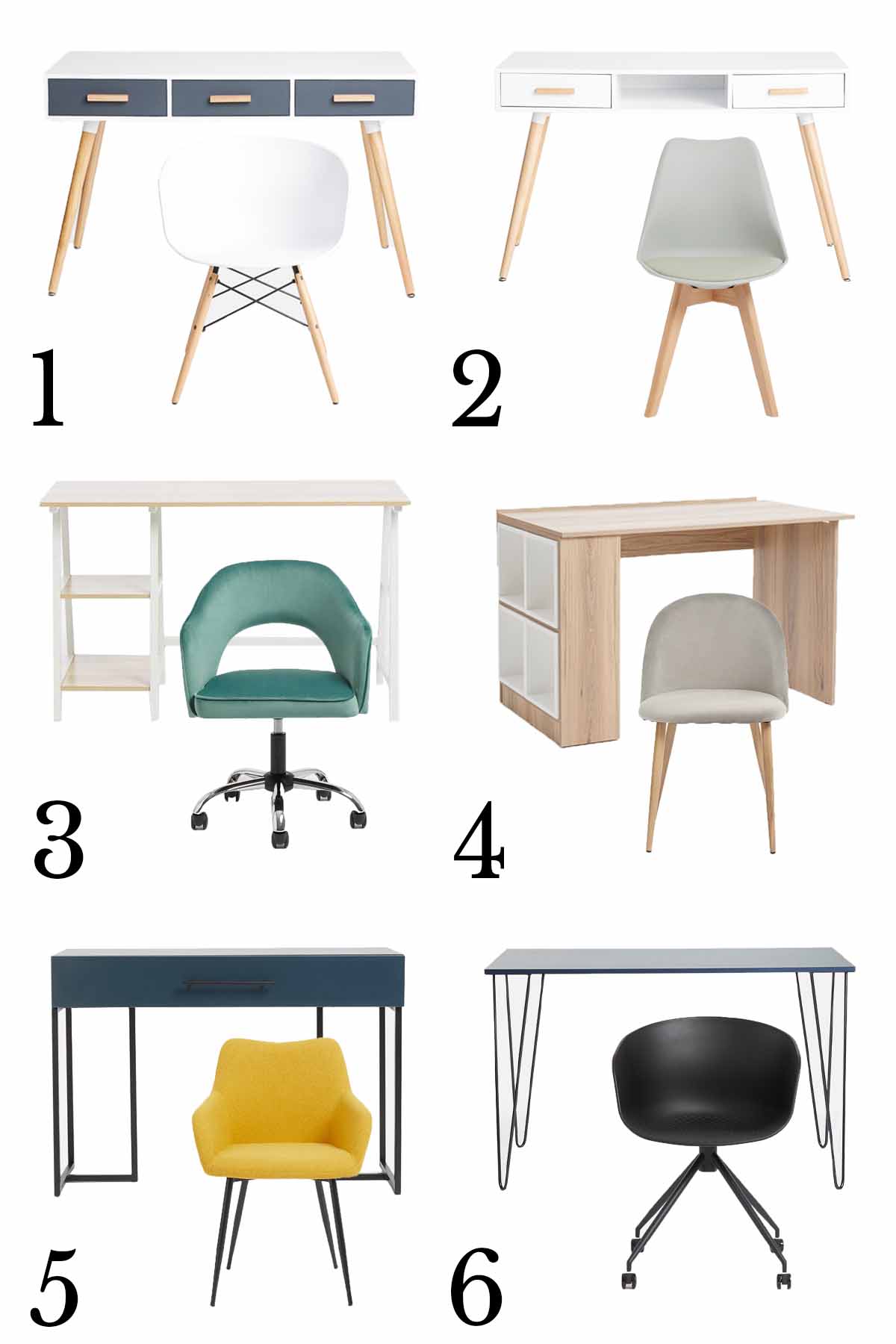 1. Alva Desk Grey + White and Bea Chair in White || 2. Alva Desk and Ada Chair || 3. Nova Desk and Sierra Chair || 4. Study Desk and Slate Chair || 5. Deco Desk and Moken Chair || 6. Penn Desk and Bea Chair With Wheels
All from Superbalist