Whether we like it or not, the reality for parents is that our lives are filled with some level of home schooling at the moment. To make this feel less like a chore (for everyone involved) and also to encourage good future homework behaviour, it's ideal to give your young learner their very own dedicated work spot. This will also help your child feel comfortable and focussed during the 'school day'.
You can also consider having different work zones for learning in your home. For example, a desk in the bedroom could be focussed lesson time, the kitchen or dining table can be allocated for project work and a quiet nook for reading. This mimics classroom activities and movements from lesson to lesson. With shorter attention spans, you may find that your kids do better if they take regular breaks, switch positions and have a change of scenery throughout the day.
If you are feeling up to it, you can also start empowering those young minds by giving them a say in both how and where they like to work, and also what they want it to look like. Older kids may prefer to work in their own bedroom, with less distractions, while younger kids often prefer to be where all the action is.
These are some of our tried and tested setups.
A Wall Of Desks
This is for the moms needing to keep an eye on more than one body at a time (the juggle struggle is real). With a free wall and a mounted desk and shelves, you a create a single work station that houses several several kids at once.
Personalise each station by giving each child their own pinboard or artwork and a shelf or two on which to place books and necessary storage boxes.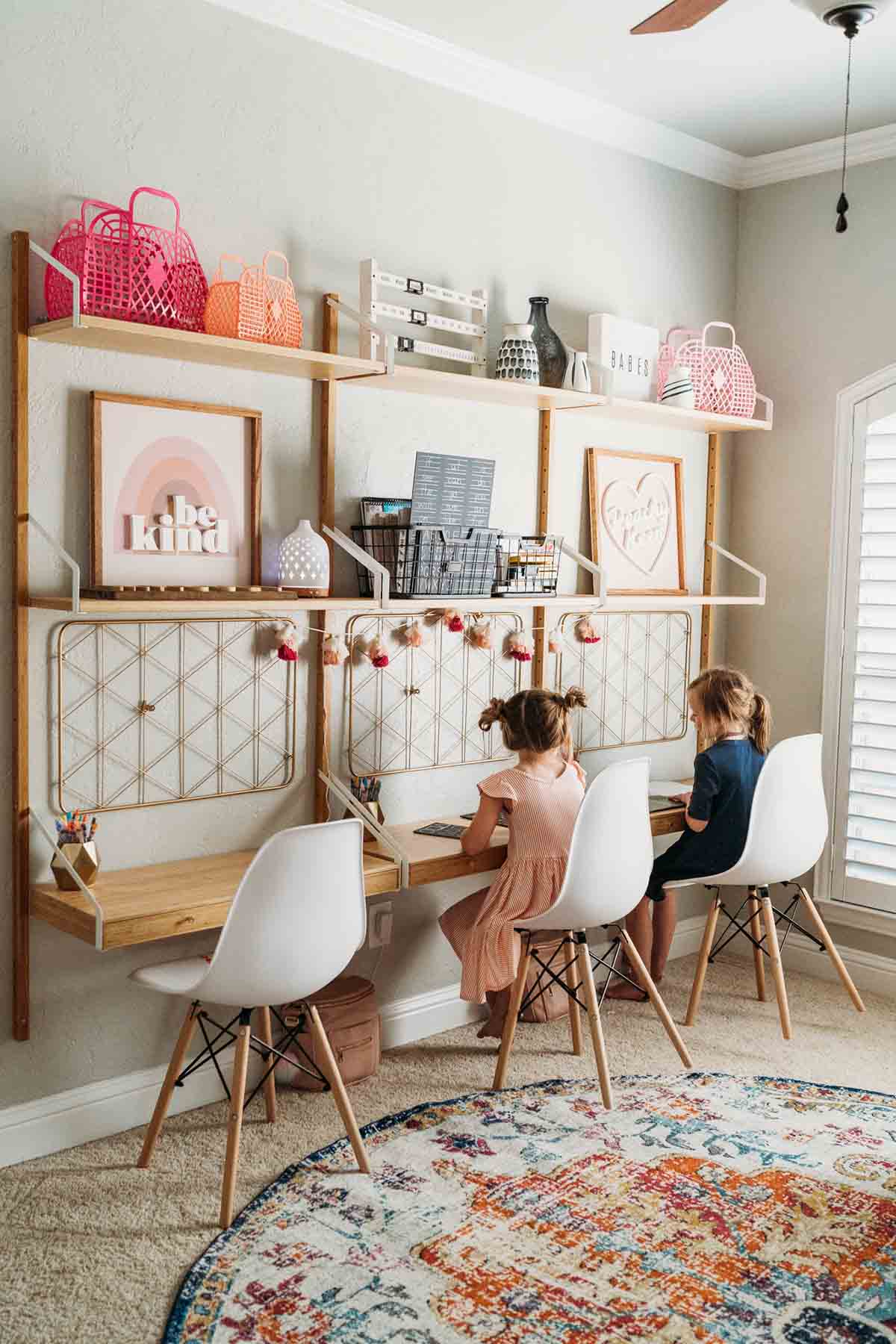 Image Source
The Alcove Desk
The alcove is our favourite option for turning an awkward alcove, or even a rarely used cupboard into a homework hideout.
With a few "shelves" filling the gap, you've suddenly created the perfect school setting.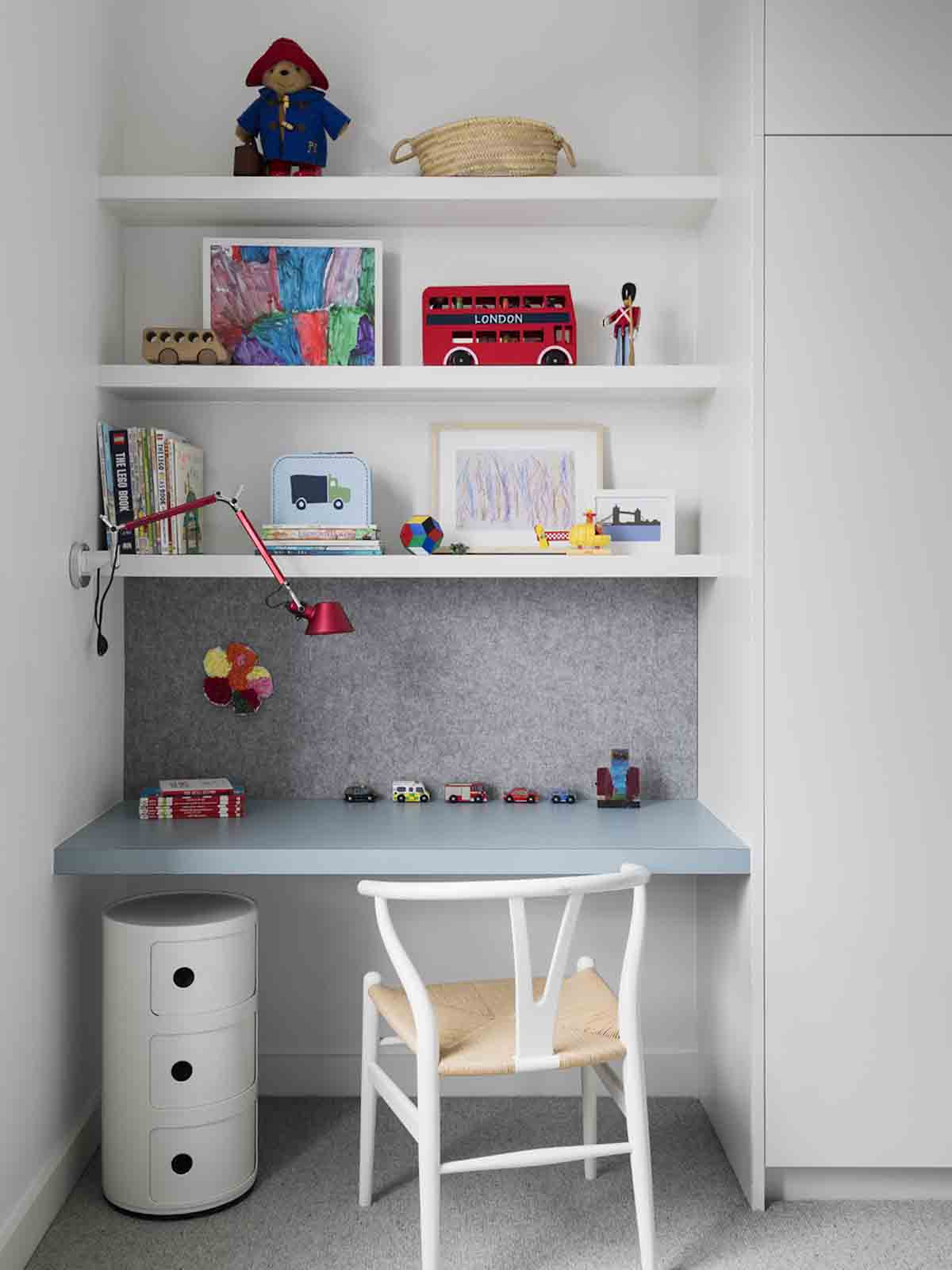 Image Source
In fact we love this style so much in the bedroom that we use it as an option to retrofit cupboard bedrooms, to 'create' more space in the room. By removing just one cupboard panel, you can give yourself enough space for slim desk with open shelves above it.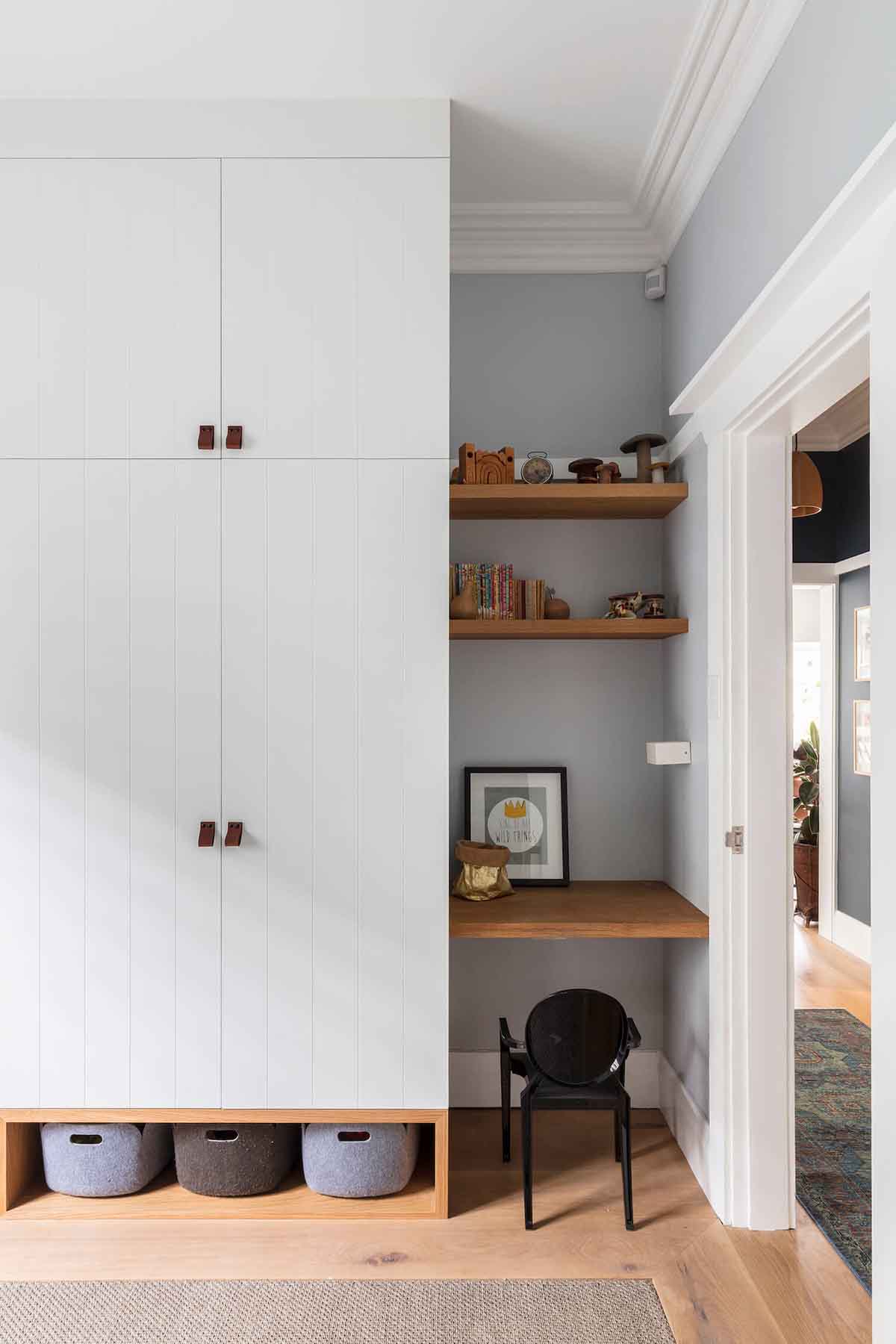 Image Source
Using a Thoroughfare
Passages and thoroughfare spaces are often under-utilised and neglected spaces. Instead of filling these "dead" areas with consoles and side tables, consider using it as a homework station.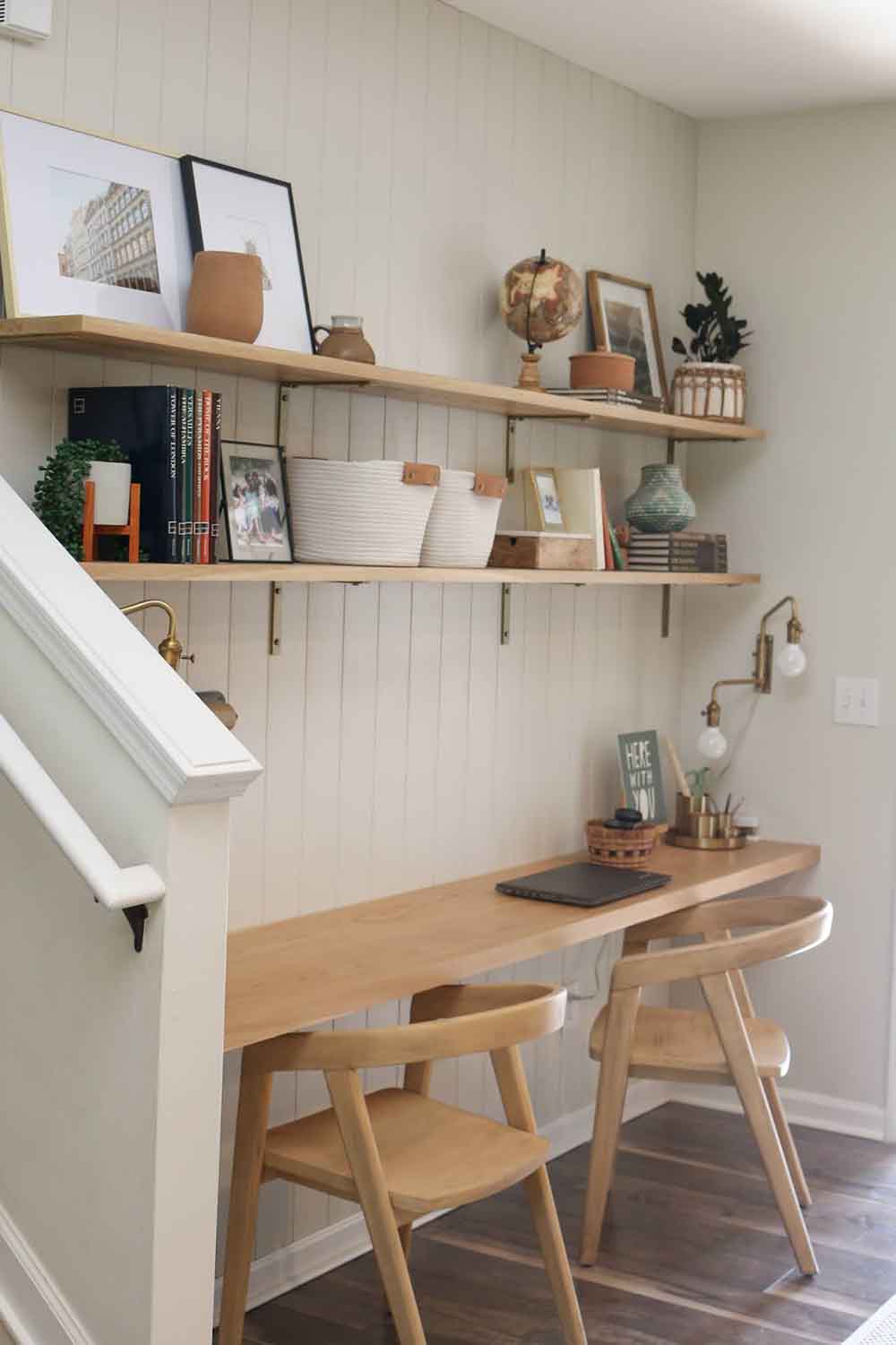 Image Source
Under The Stairs
Nothing says space saving genius like using the space under a staircase wisely. We love a strategically placed desk to create a quiet homework nook.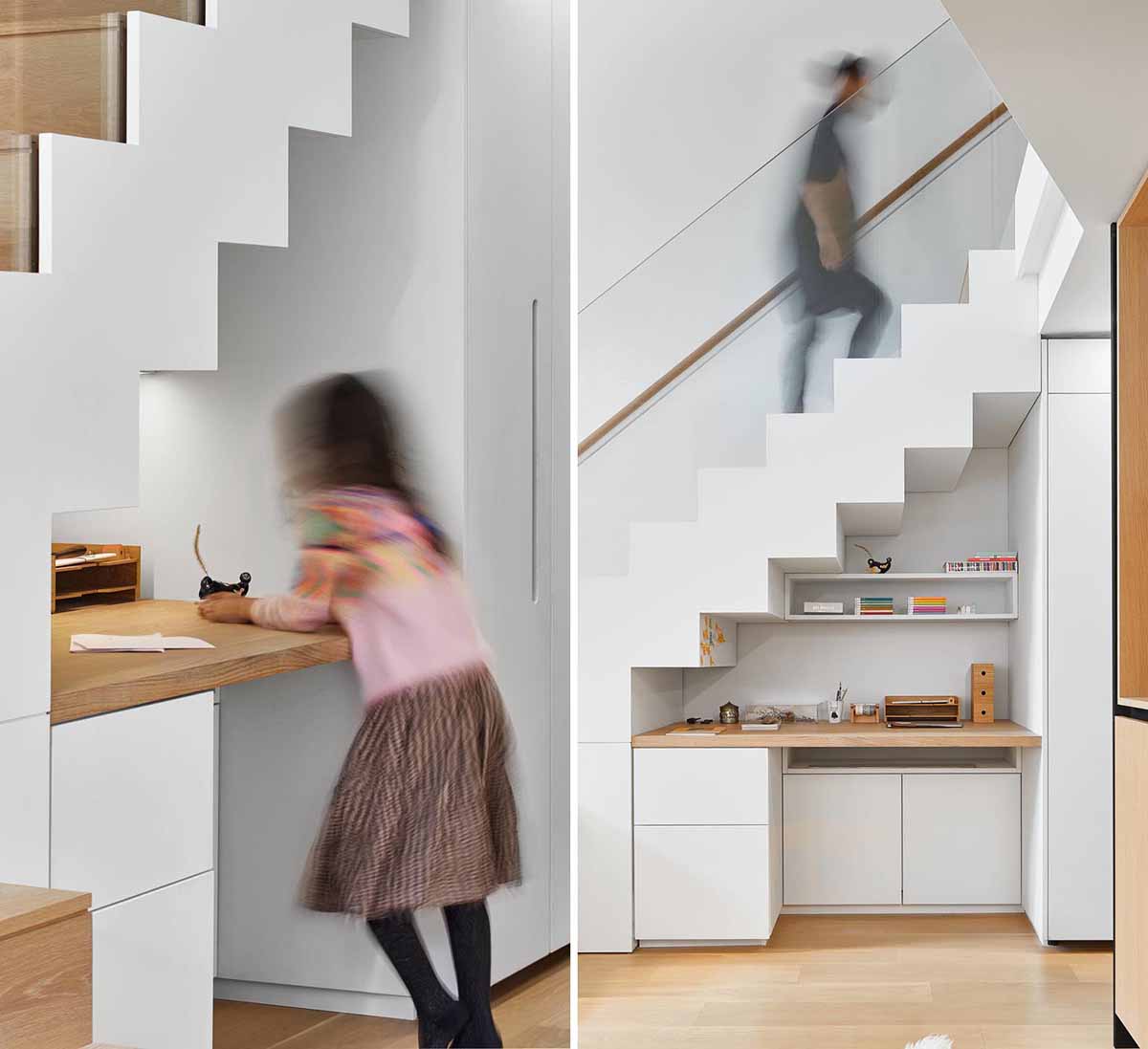 Image Source
A Built-In Seat + Desk Combination
If you are considering a redesign to incorporate a desk into your child's bedroom, then one of our favourite combinations is to bring in the bench-seating-under-the-window-with-a-side-desk duo.
And while this looks like an expensive setup, just remember this doesn't need to be a built-in or permanent fixture. Simply using a combination of modular units will create the same effect and give you long term flexibility to adjust the space as your needs change.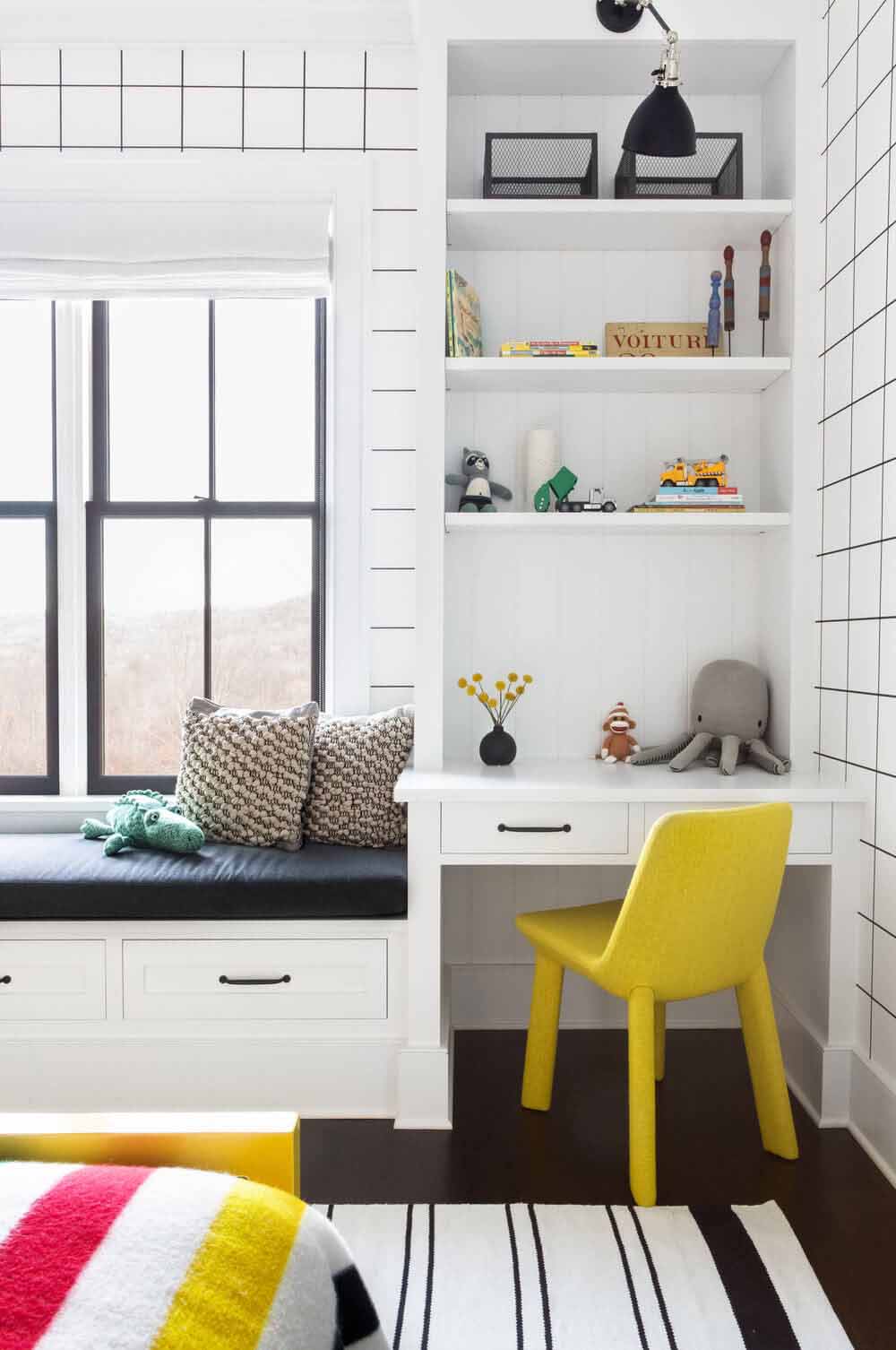 Image Source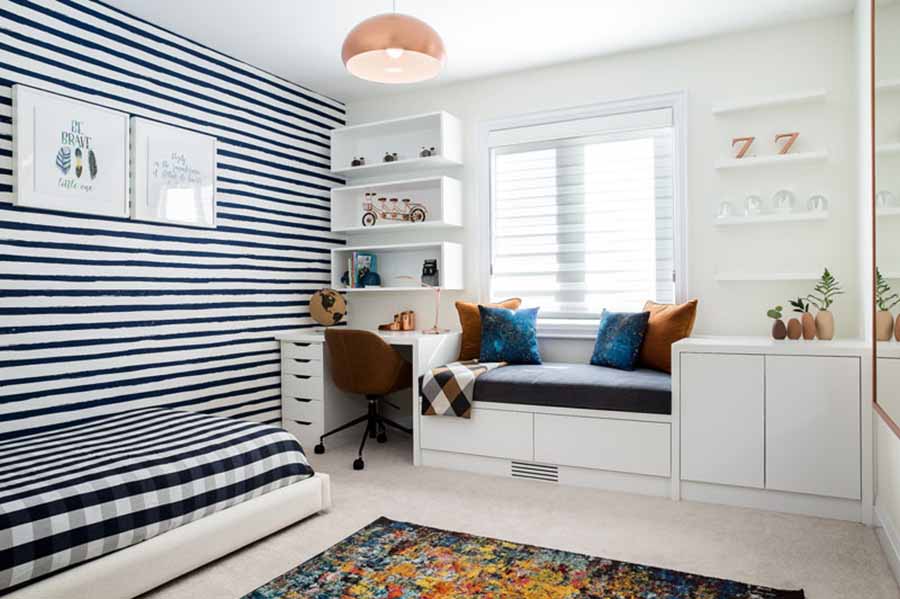 The Kitchen/ Dining Table
If the reality is that you've got the whole tribe gathered at the kitchen table, bringing in additional storage pieces is a must. Consider items such as central stationary boxes, which double up as dividers between kids, and rolling carts for the storage of books and school supplies. Much like adult workspaces, the ultimate homework station includes plenty of storage and having something that makes the clean up process at the end of the day that much easier works for everyone.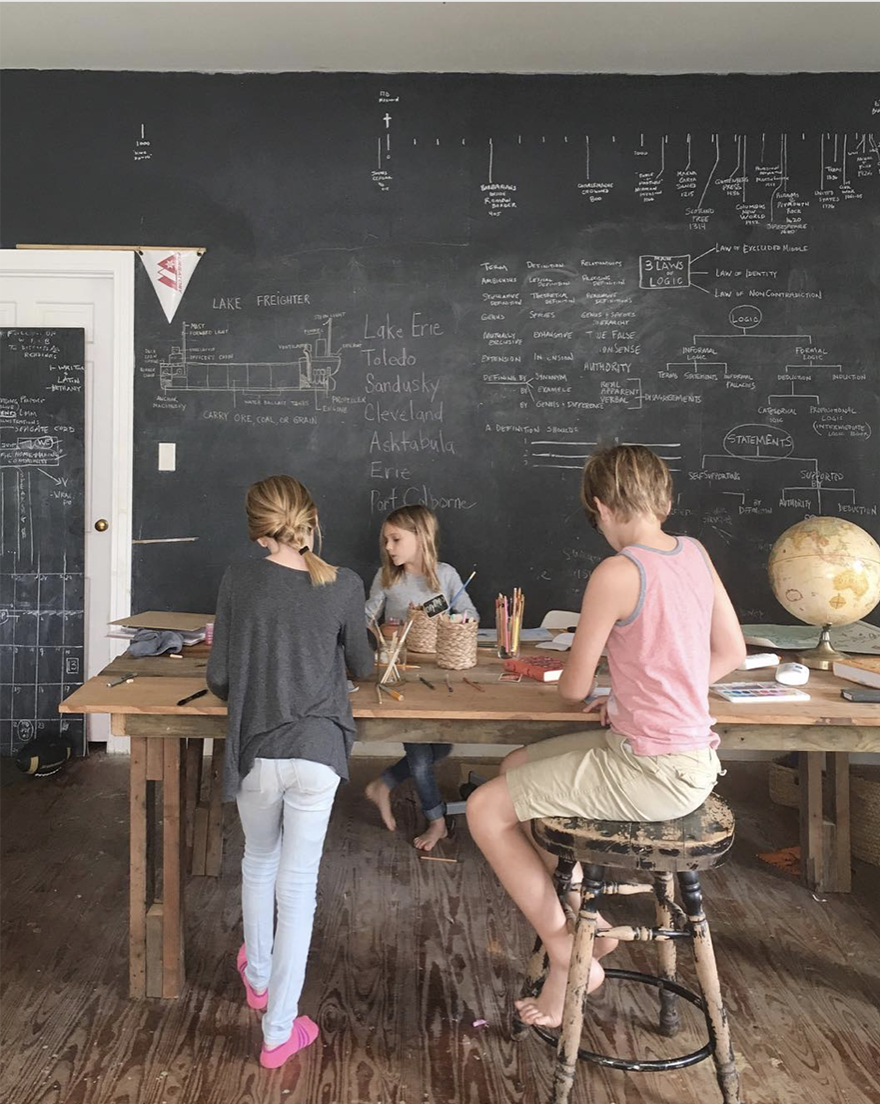 Image Source