It's no secret we like a good shag over here at The Home Studio. And being an interior design company we are of course referring to the ultra fluffy, ultra soft and ultra thick pile shag rugs.
Sometimes I think shag rugs get a bad rap. People mostly consider it too 70's retro and (wrongly) think it it looks dated. I've also heard misnomers such as holds too much dirt, furniture doesn't sit flat and kids toys get lost in the pile.
The shag these days are sleek and bring in just the right amount of texture to any room. And boy oh boy aren't they just perfect for weather like this?! Whether you relaxing in front of your first fire of the season, or playing with your kids on the floor, they add a softness and welcoming cosiness to just about every room in your home.
In Dark Spaces
We simply love a beautiful white shag pile rug in a dark living room setting. It completely ups the ante for a super luxe, super modern feeling.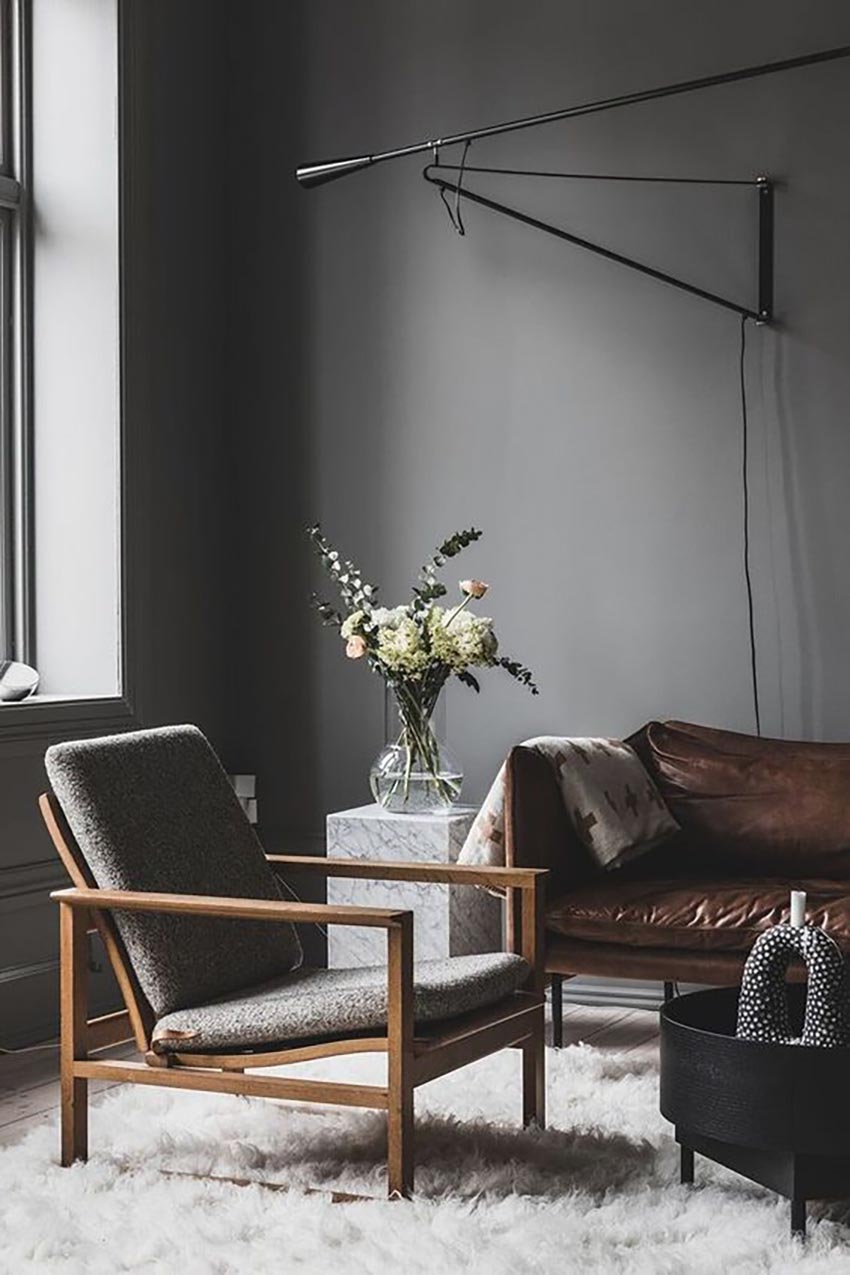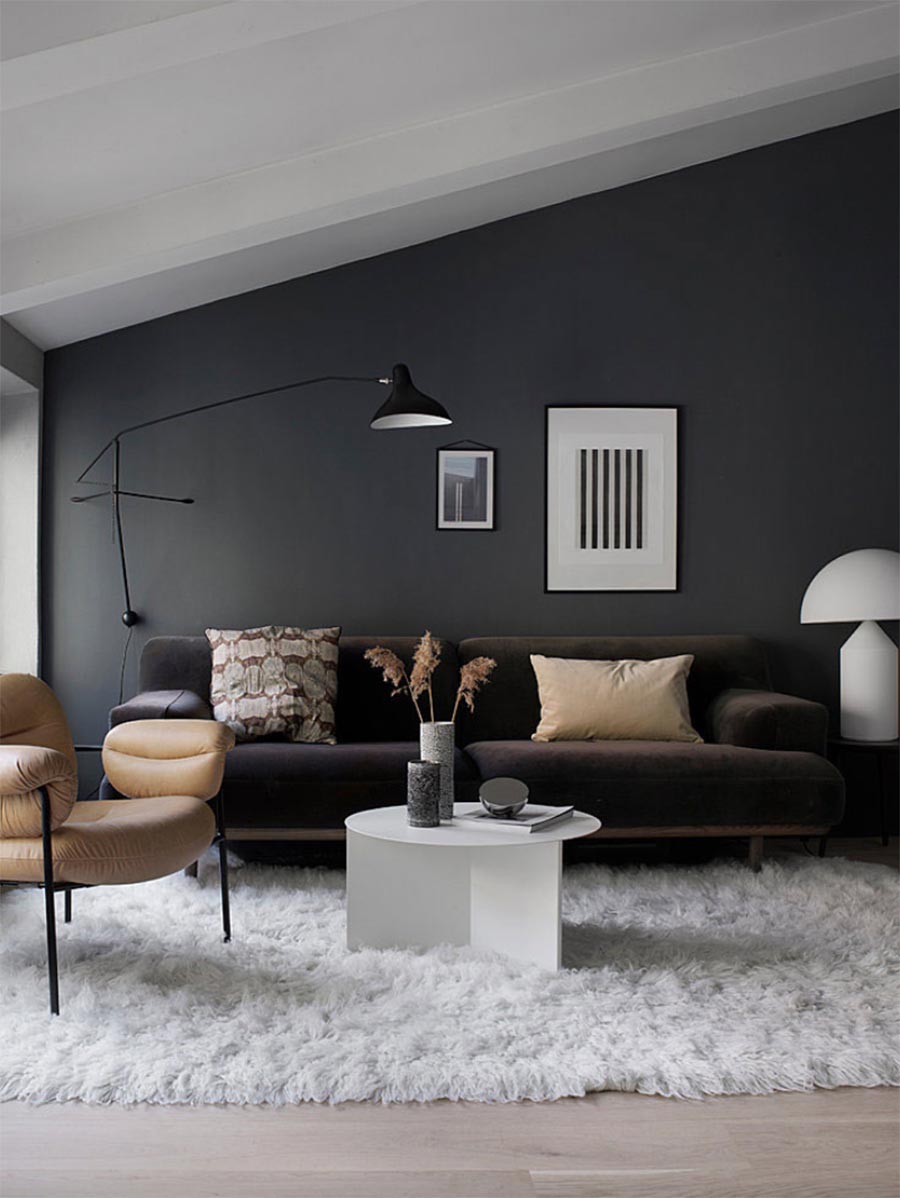 In Light Spaces
Whether you opt for tone-on-tone (a personal favourite) or contrasting monochrome, the rug adds so much interest and texture without overloading another colour dimension into the room. I mean let's be honest – it's like your trusty white tee that goes with everything!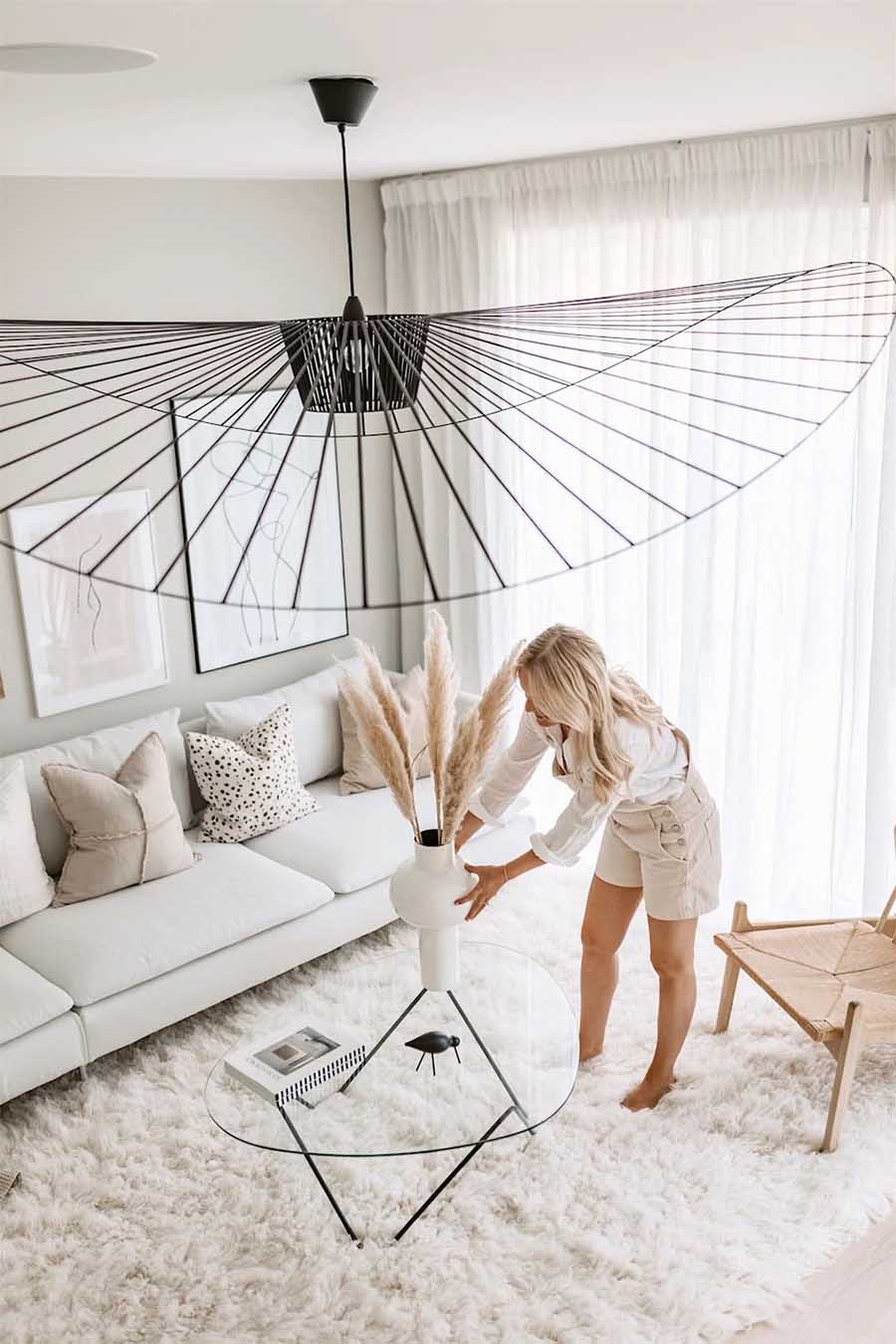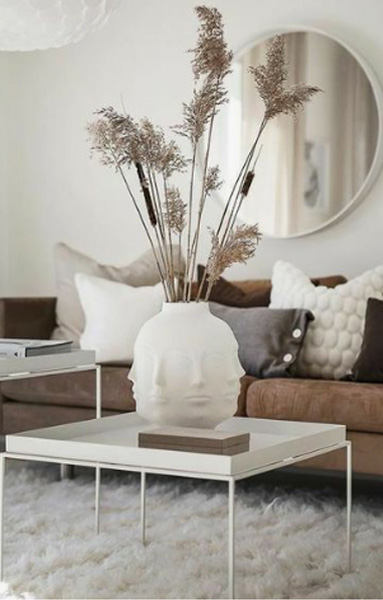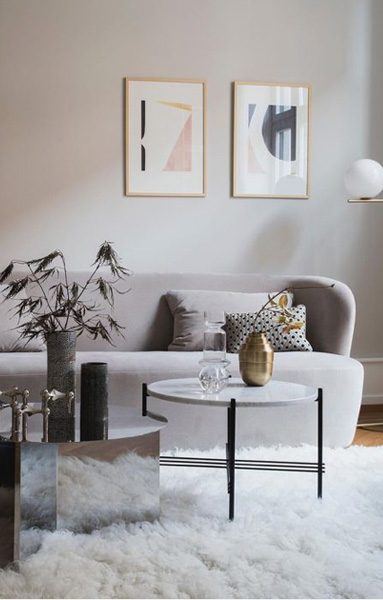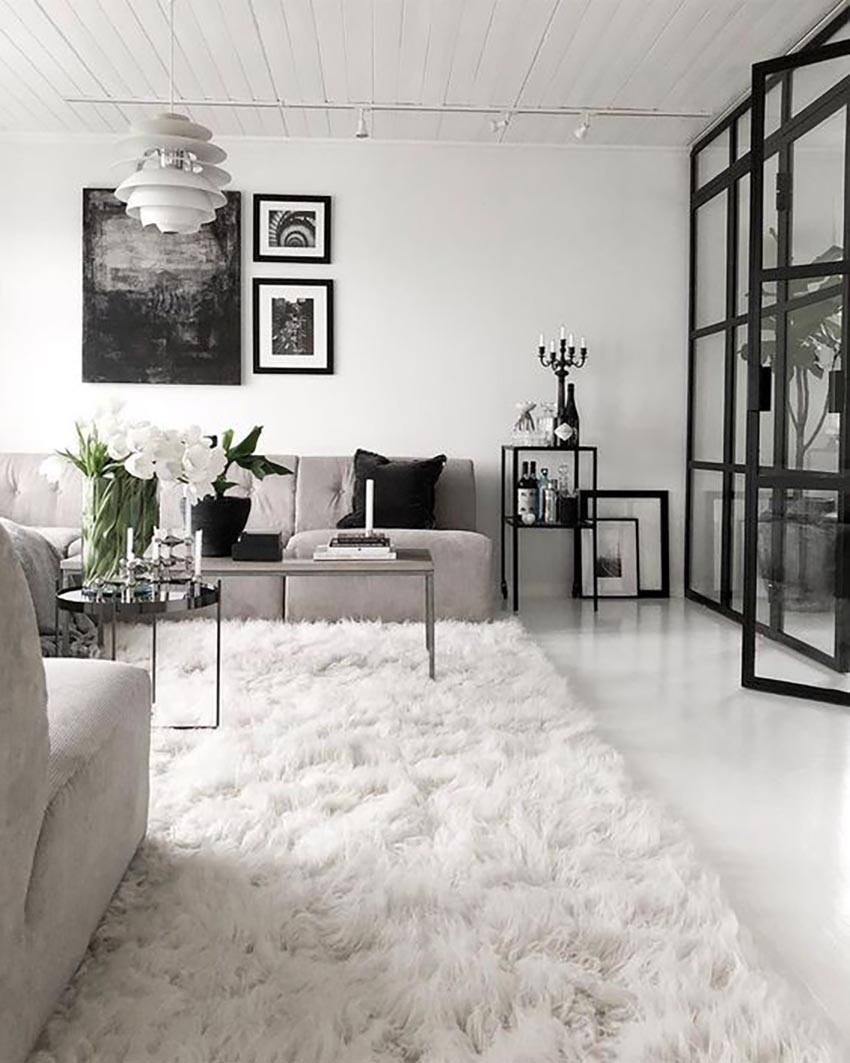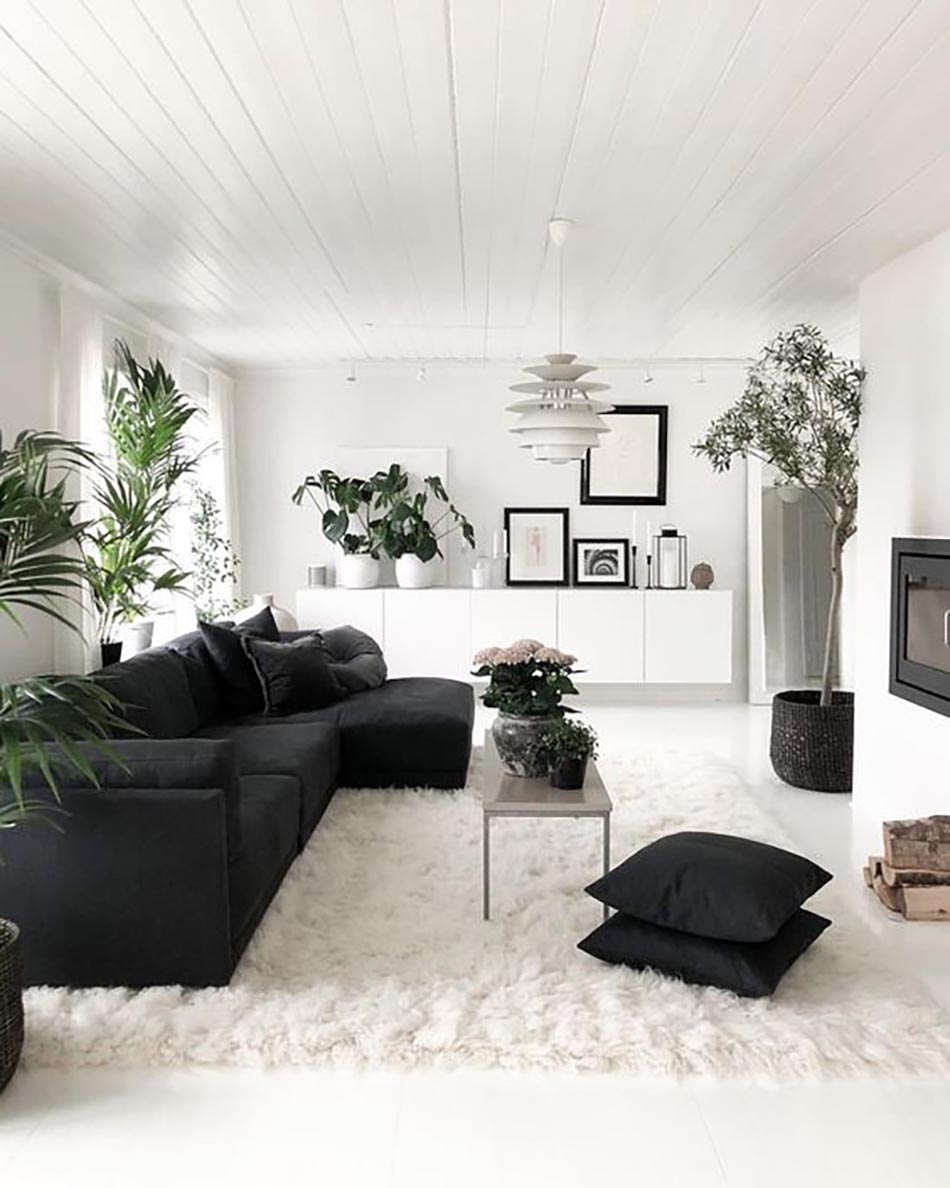 Images via F-1 | 2 | 3 | 4 | 5 | 6 | 7
Shag Round Up
Typically we don't like to kiss and tell, but we rounded up a few of the best shags out there, working across different budget levels.
Whilst some may not be shag rugs in the truest sense, their ultra thick piles make them just as soft and cosy. And fust for your reference, while the Tempera rug may not look so great in the image – it is completely drool worthy IRL!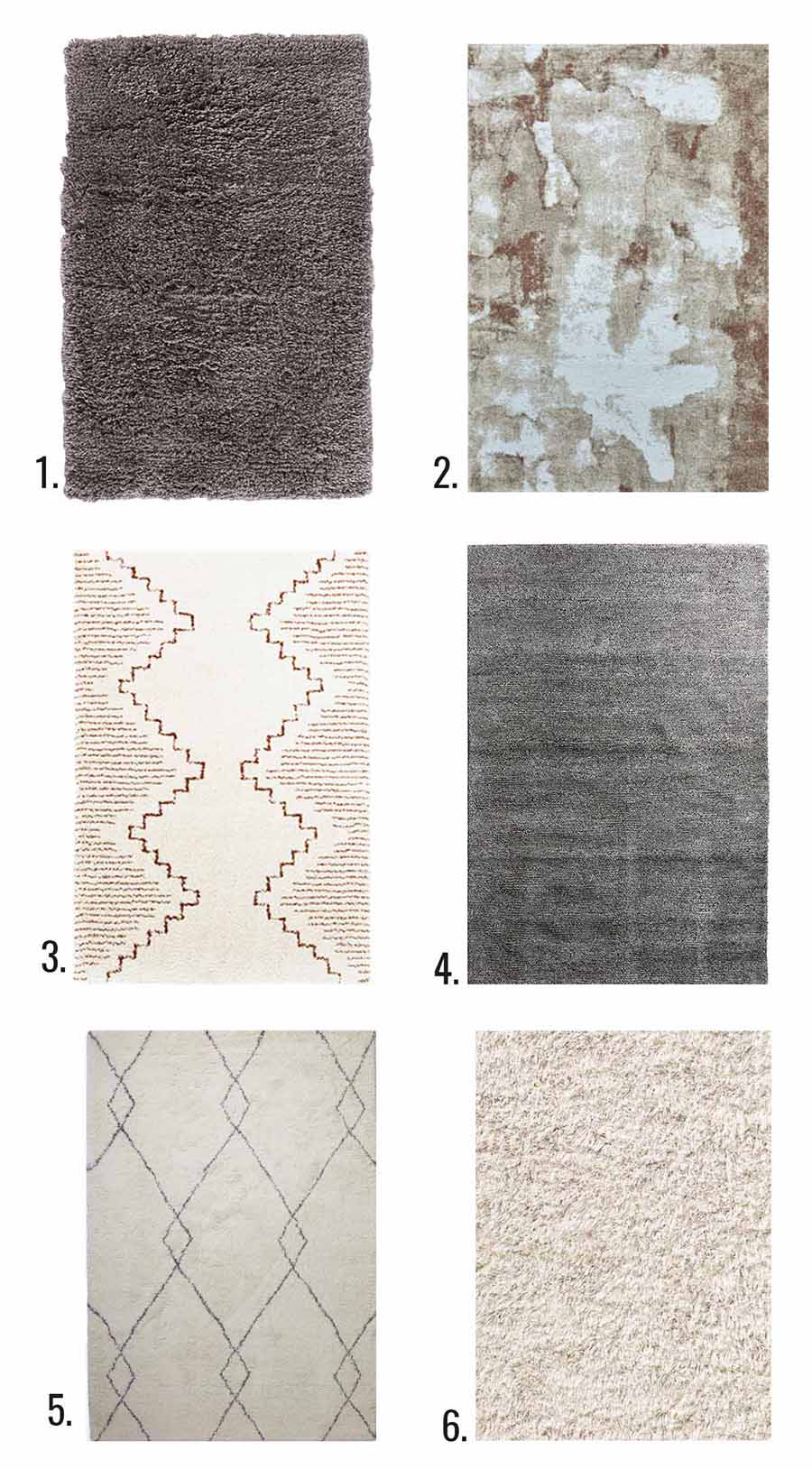 1. Micro Shaggy from MRP Home | 2. Tempera Modern Plush Rug from Haus by Hertrex | 3. Mogador Shaggy Geometric Rug from Haus by Hertex | 4. Natural Felted Shag from Weylandts | 5. Royal Nomadic Shaggy Rug form Superbalist | 6. Alma from The Rug Store