My friend and I have this saying we use for clothing and accessories shopping – "High Low". Meaning we would mix in a more expensive item of clothing, jewellery or accessories, with our high street off the shelf pieces. This way we didn't feel too bad for forking out all that cash on one piece our heart desired.
This mixed approach also elevated the other pieces in the outfits. So much so that often people would comment on the 'cheaper' items, when styled alongside the more expensive one.
This "High Low" approach is often how we approach our projects for clients. Of course we'd all love an endless budget when it comes to designing and furnishing our homes, but the reality is that most of us don't have lots of extra budget to play with.
Mixing in selected bespoke or investment pieces alongside a carefully curated selection of budget friendly options, is what we mean when we say "High Low". When talking through this approach with our clients, the typical questioning response we get is "How do I know where to spend, where to save, and how to tie it all together?!"
Make A Design Plan
We have a few phrases we often like to throw around over here at The Home Studio (Less is More, The Power of Paint), and one of those is Start With a Plan.
All to often we hear our clients tell us how they feel they have wasted too much money on buying different pieces, that they either fell in love with or purchased out of an immediate need, and that nothing works together – and now they've depleted their budget.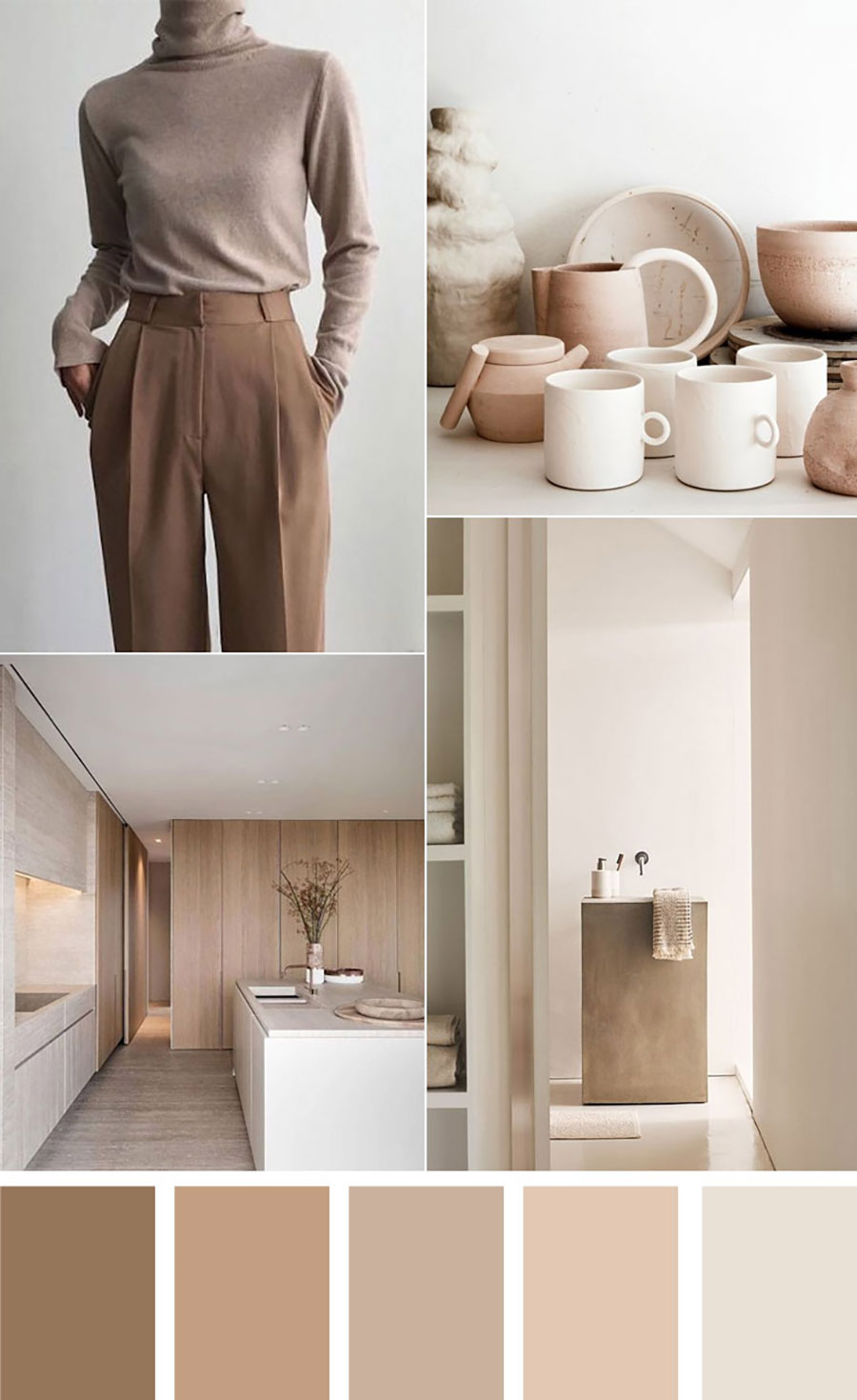 Creating a plan for your home starts with organising the big picture, thinking about your style preference, your user preferences, colour preferences and what you are looking to achieve with this space.
This planning goes right down to defining the "missing" elements from each room, why you think it missing and how you want those elements to look and function for you. What kind of chair, what colour, how big, fully upholstered or not, or so on…
When you intentionally select each item in your home with care, it adds character and meaning to your space, but it also allows pieces from a variety of sources and budget ranges to cohesively work together. In turn this helps you integrate any current pieces you may have in with new items.
Spend or Save?
Before we go any further we'd just like to point out that there is always an exception to every rule, but for the most part this works for us.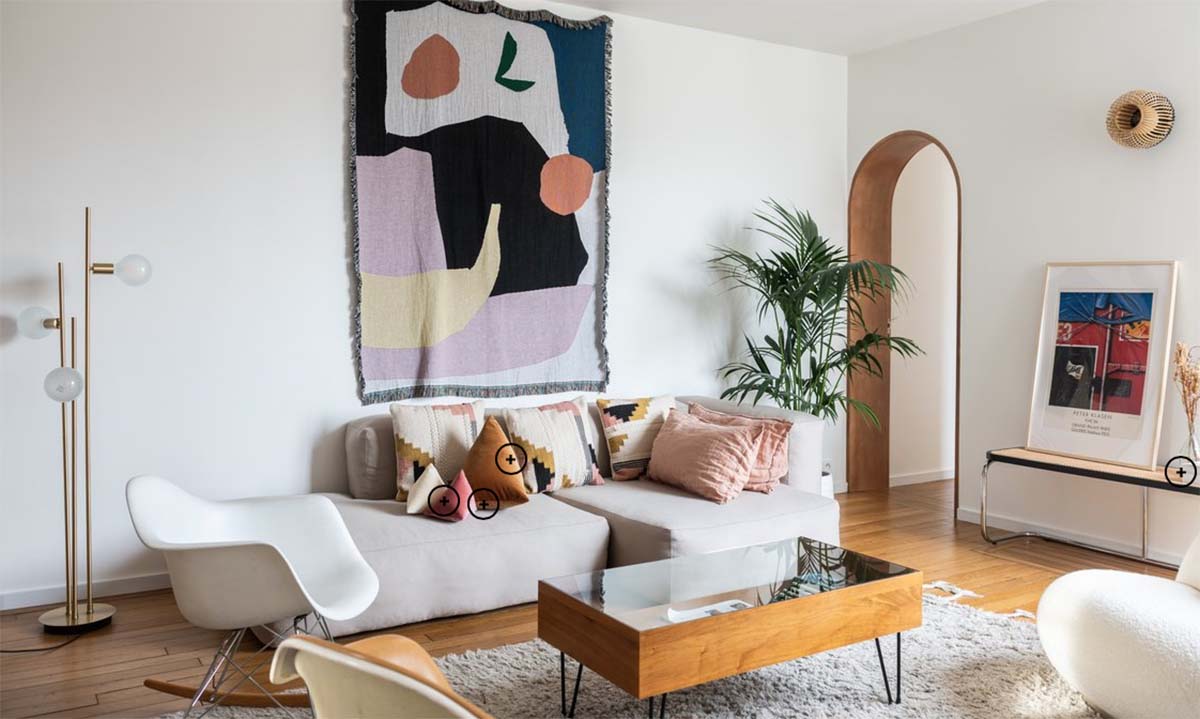 We recommend spending your money on the textile (and tactile) related items, where materiality, durability and texture are key. This includes items such as upholstered sofas and chairs (you use those often and touch them just as often), rugs (you cannot compare the feeling of a great rug underfoot against a bad synthetic) and drapery (especially in bedrooms!).
It's really easy to say that all furniture pieces are worth spending money on, than to say where you need to cut back. However it is much easier to save on items that work as backdrops to others. For example, bookshelves and shelving, side tables, coffee tables and consoles.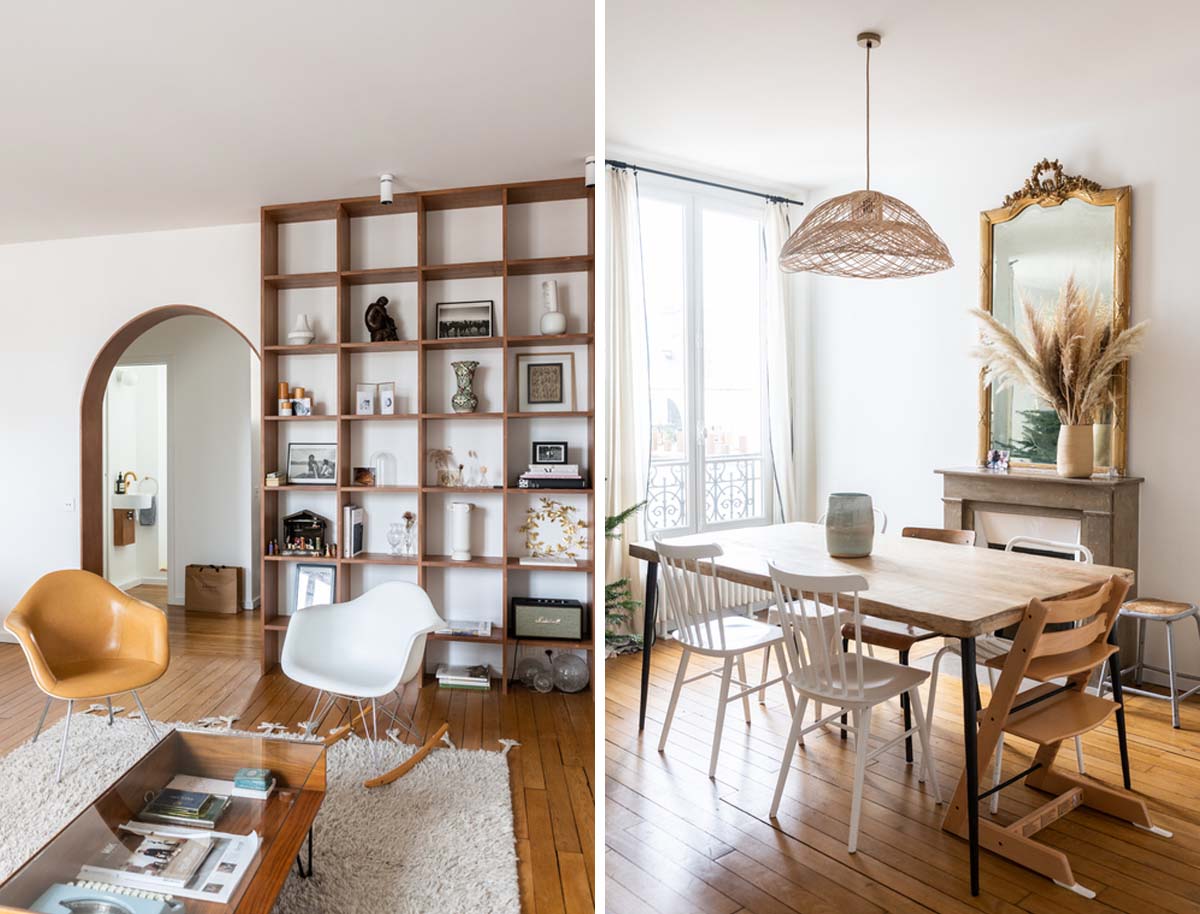 Images 1 – 3
More often than not, shelves and sideboards are styled with personal objects, vases, ceramics, photographs, so they recede from the immediate focus anyway. A piece of furniture filled with your personal mementos also takes on a very different personality to how it is presented in the store, so the key is being able to identify and style these objects in your own space. Ever seen something picture in a magazine, loved it, bought it and then hated how it looked in your own home? Exactly!.
The same applies to coffee tables and side tables. How often do you see makeshift tables these days, that aren't even tables to begin with?
Less Is More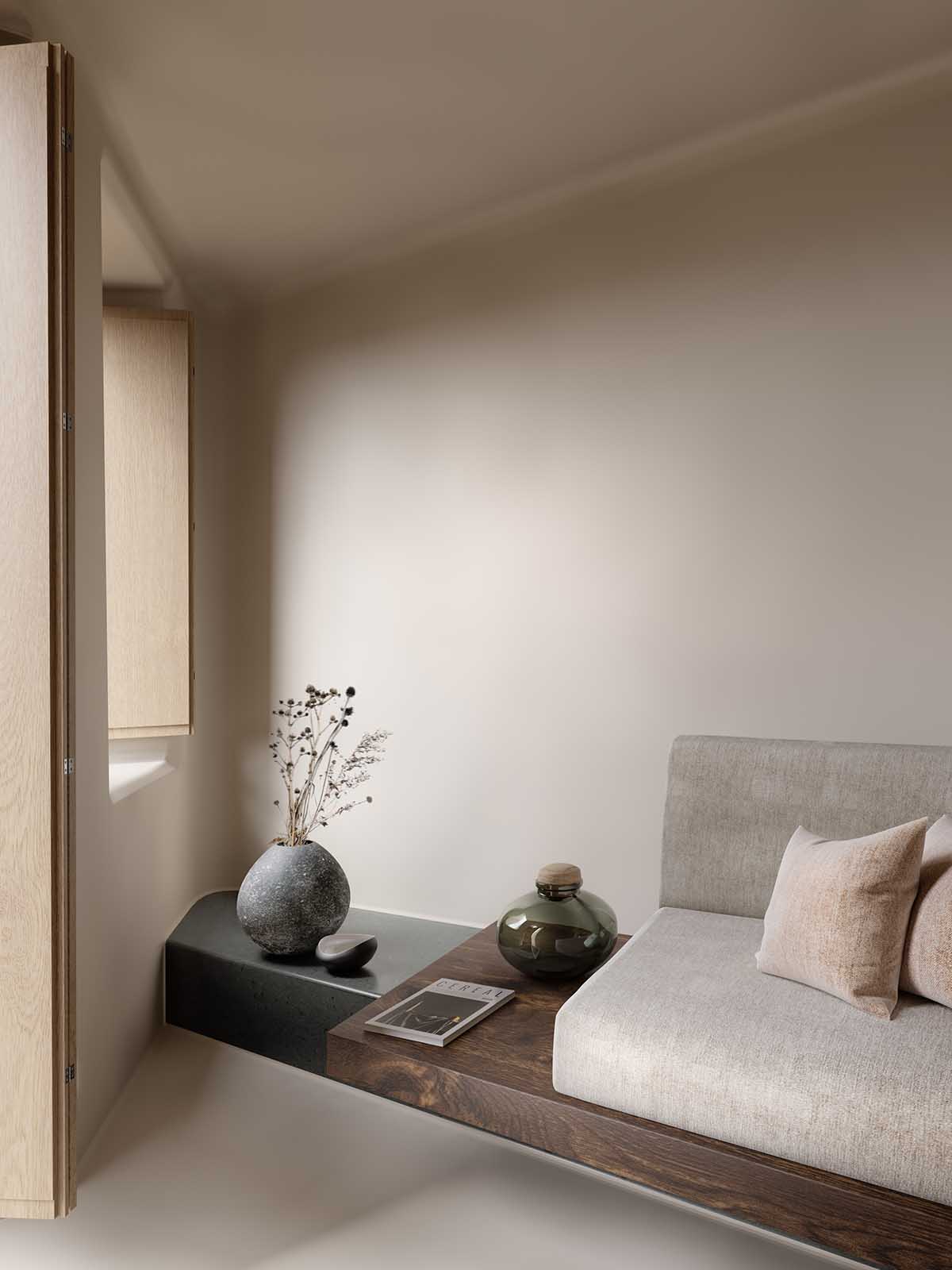 Image Source
Here we are saying it again. Less really IS more. Not every space in every corner of a room (or surface for that matter) needs to be filled. Having more stuff isn't necessarily better. Negative, or white space, is essential to allowing the pieces you already own to be seen.
In the same vein, be prepared to take your time. Most likely you either can't purchase everything at once, nor is it always wise to do so (especially if you are already struggling to define your style and needs). Consider your home a work in progress.
Choose Your Hero
When thinking about the styling process for each room, choose your 'hero' piece – the one statement-making piece that you want to give all the attention – and then choose the rest of the items to compliment and balance it out.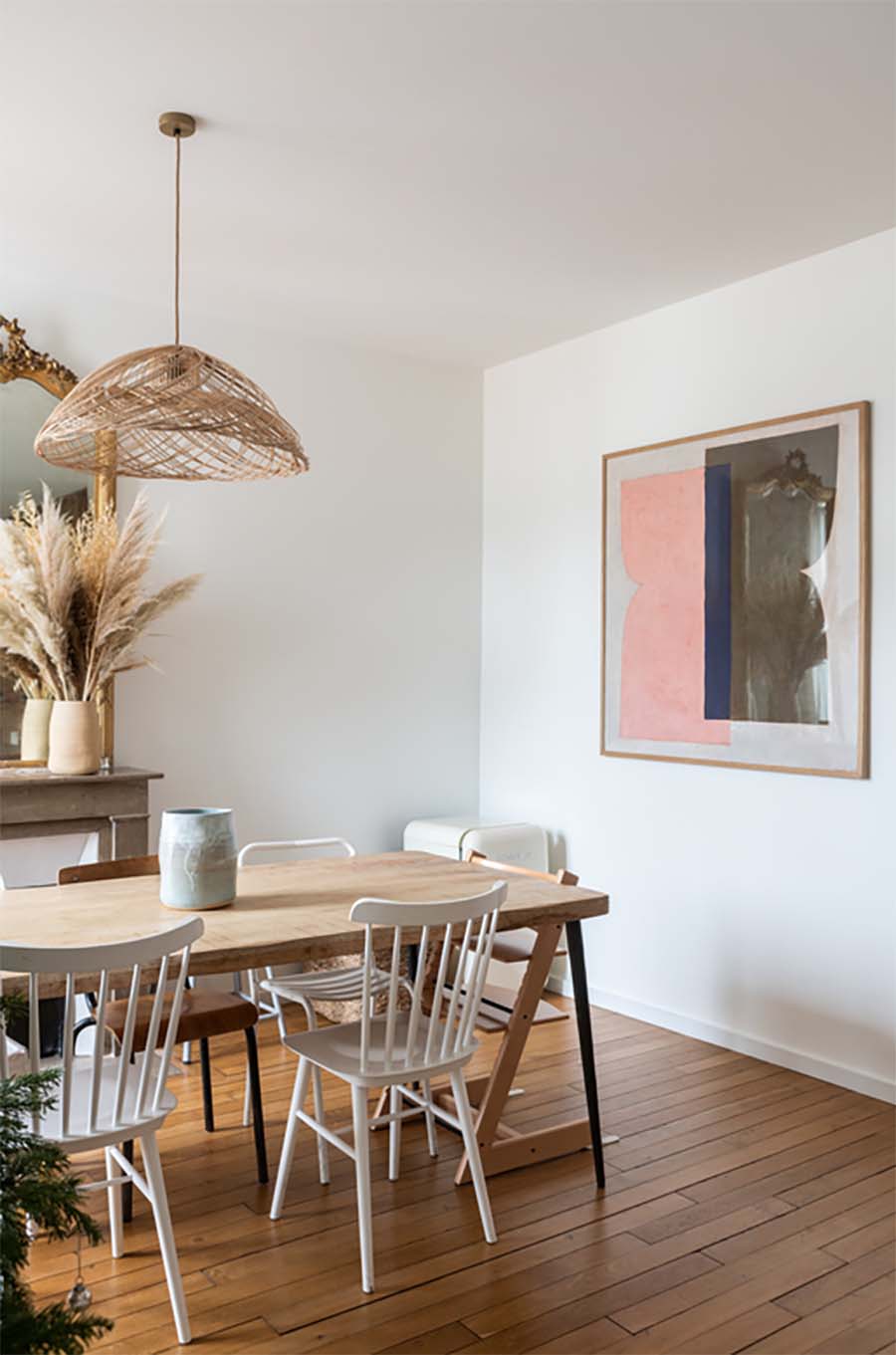 Image Source
In your dining area this could be a sideboard, or the artwork on the wall above it (or the combination of the two). In response your dining table and chairs can be understated and versatile pieces that pull the look of the room together.
When it comes to interior design, it isn't about going from nothing to something incredible. Mostly it is about levelling up the space you already have. Tweaking the design and bringing in the "High Low" to create a better finished space than you could ever imagine.