Imagine that it's a cold winters day, raindrops are running down the windows and you are sitting on your sofa, swaddled in your cosiest blanket, with a bright light shining directly into your eyes…
The right lighting is key to create a comfortable and welcoming ambiance in your home – especially during the darker winter months. Too bright and the space will feel off-putting and harsh, too soft and you'll find yourself squinting through the darkness.
One of the easiest ways to warm up your home for winter is to tweak your lighting arrangement. Not only is the lighting in your home functional and necessary, it can also significantly enhance the aesthetics of the space.
In most home designs lighting is overlooked and we end up with grid patterns of downlights throughout our homes. While functional for some, this is a double missed opportunity to bring interesting details into a room, and also to create a layered lighting setup in your home.
Today we're sharing some of what we've learnt about lighting along the way.
Dimmers Are Your Friend!
This could certainly be lighting overkill, but I place all my lights on dimmer switches. Having your lights on dimmers offers you the flexibility to change from brighter, task lighting to ambient lighting – literally with the switch of a button. This is especially important if your home consists only of an arrangement of downlights.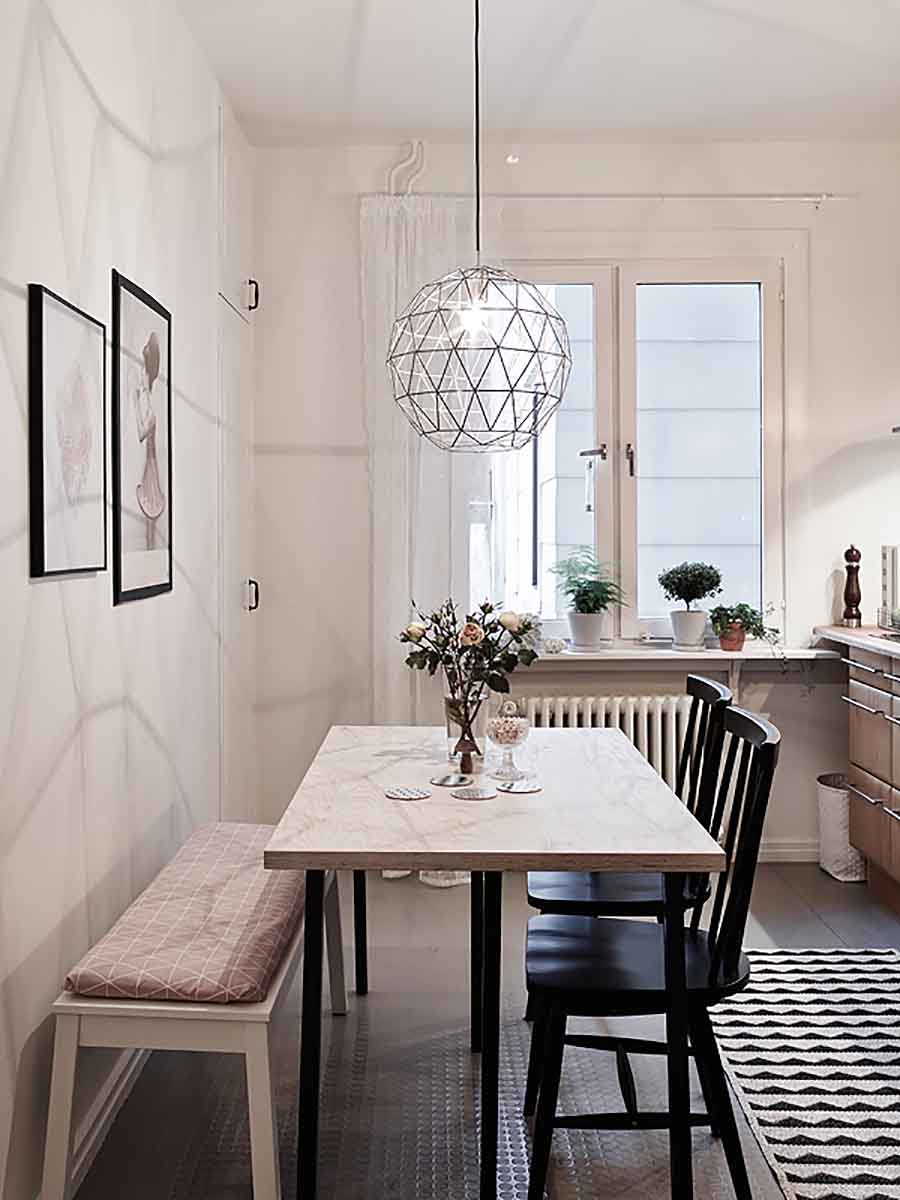 Image Source
If you are not ready to change up all the switches and bulbs in your home to dimmable options, choose those spaces – such as dining and living areas, bedrooms and circulation spaces – where your needs switch from a well lit, task orientated space to one requiring more ambient and low lighting.
Creating Ambiance
If you think about the lighting in your home, you can consider downlights as purposeful task lighting. The other lamps, such as wall lamps, pendants, tables and floor lamps, are all lighting layers used to bring ambient lighting to a room.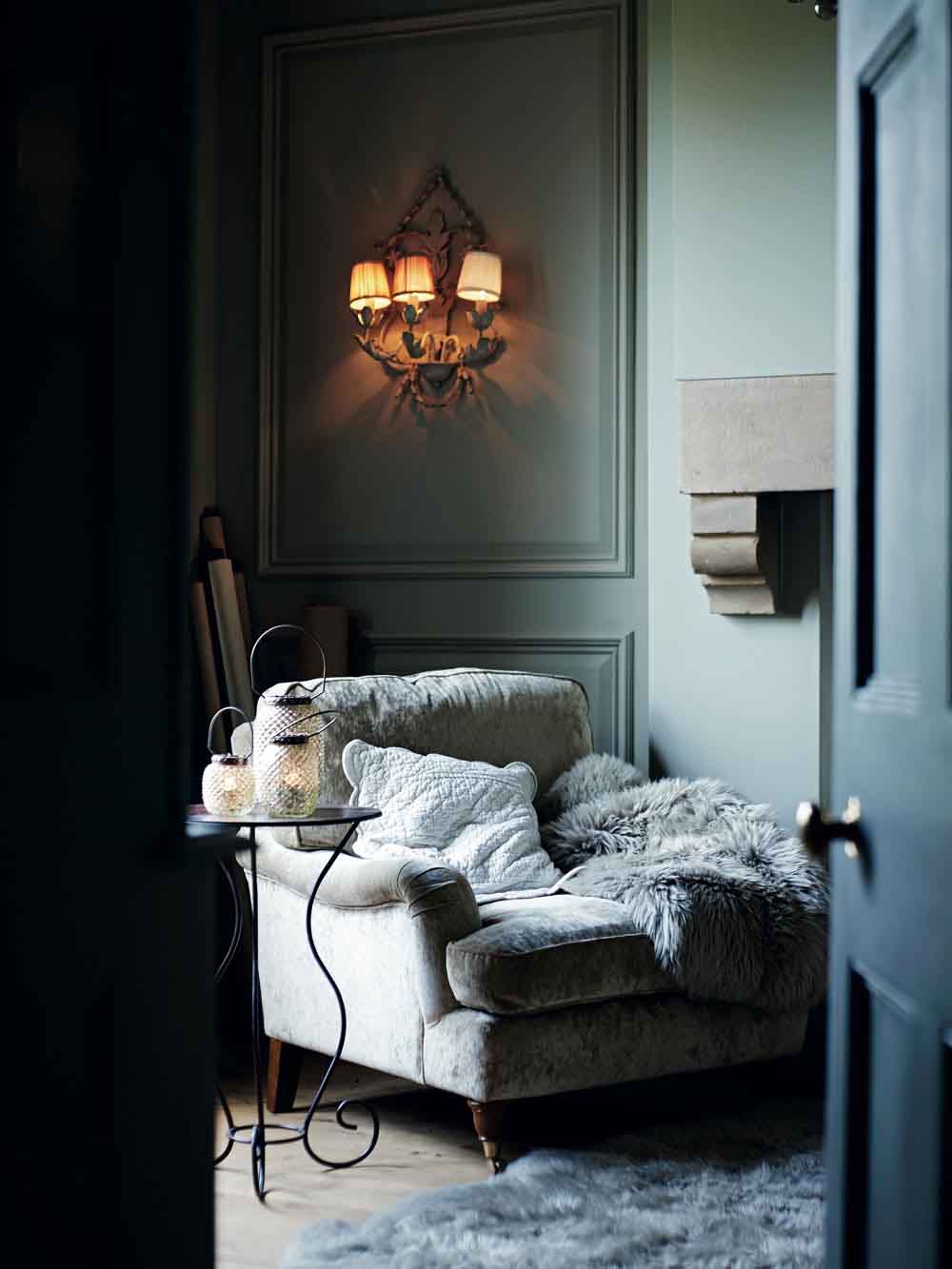 Image Source
These lamps are where the real fun begins and offers you the opportunity to personalise and bring character to a space.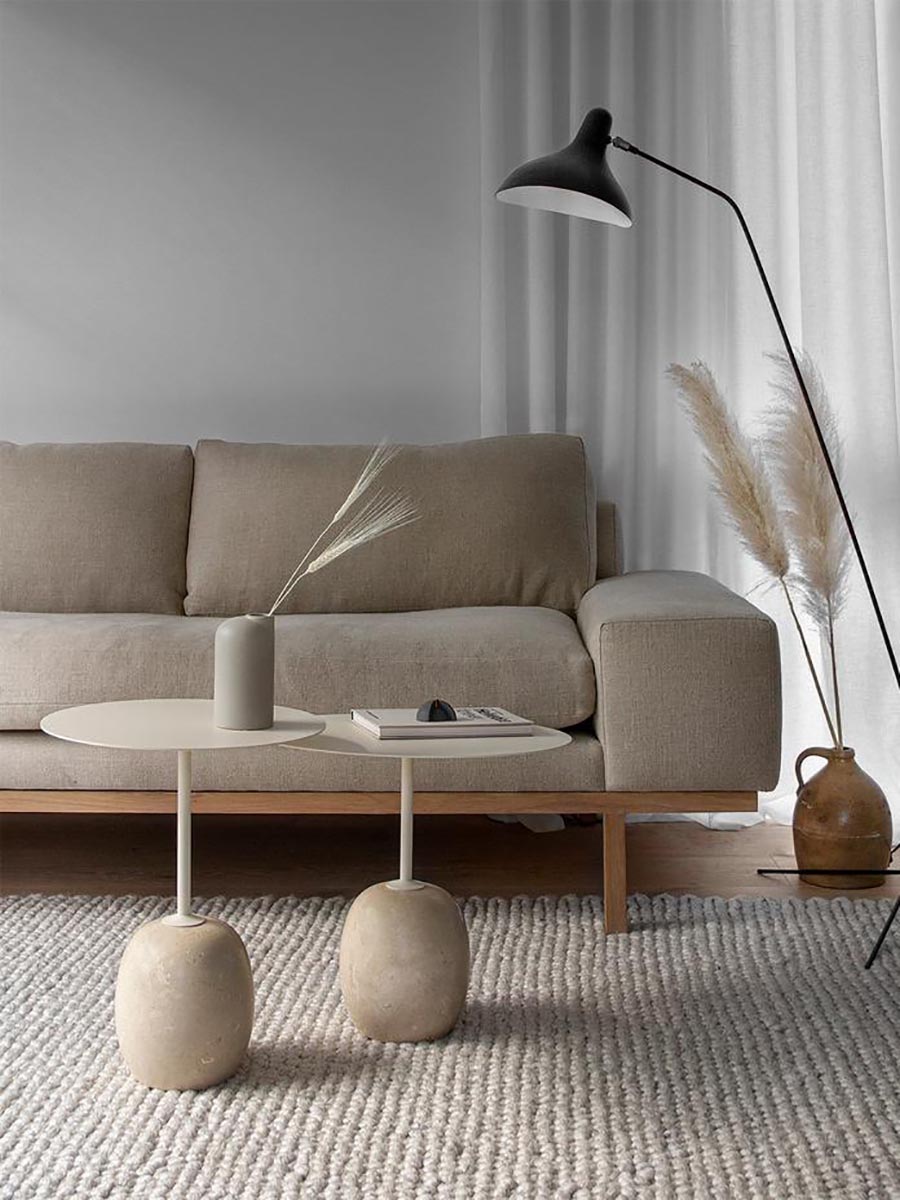 Image Source
Which Lamp To Choose?
When it comes to selecting your lamp, as you know the options are literally endless, so you need to focus on the function of the lamp in the space, and how much light you need it to bring to the room. For example, in a dining room you really only need to shed light over the dining table. In this instance you can opt for a pendant light that sheds light at a 180 degree beam spread. However in a living room you typically want the light to bounce right around the room, including off the ceiling and walls, and therefore should opt for a light with a 360 degree beam spread.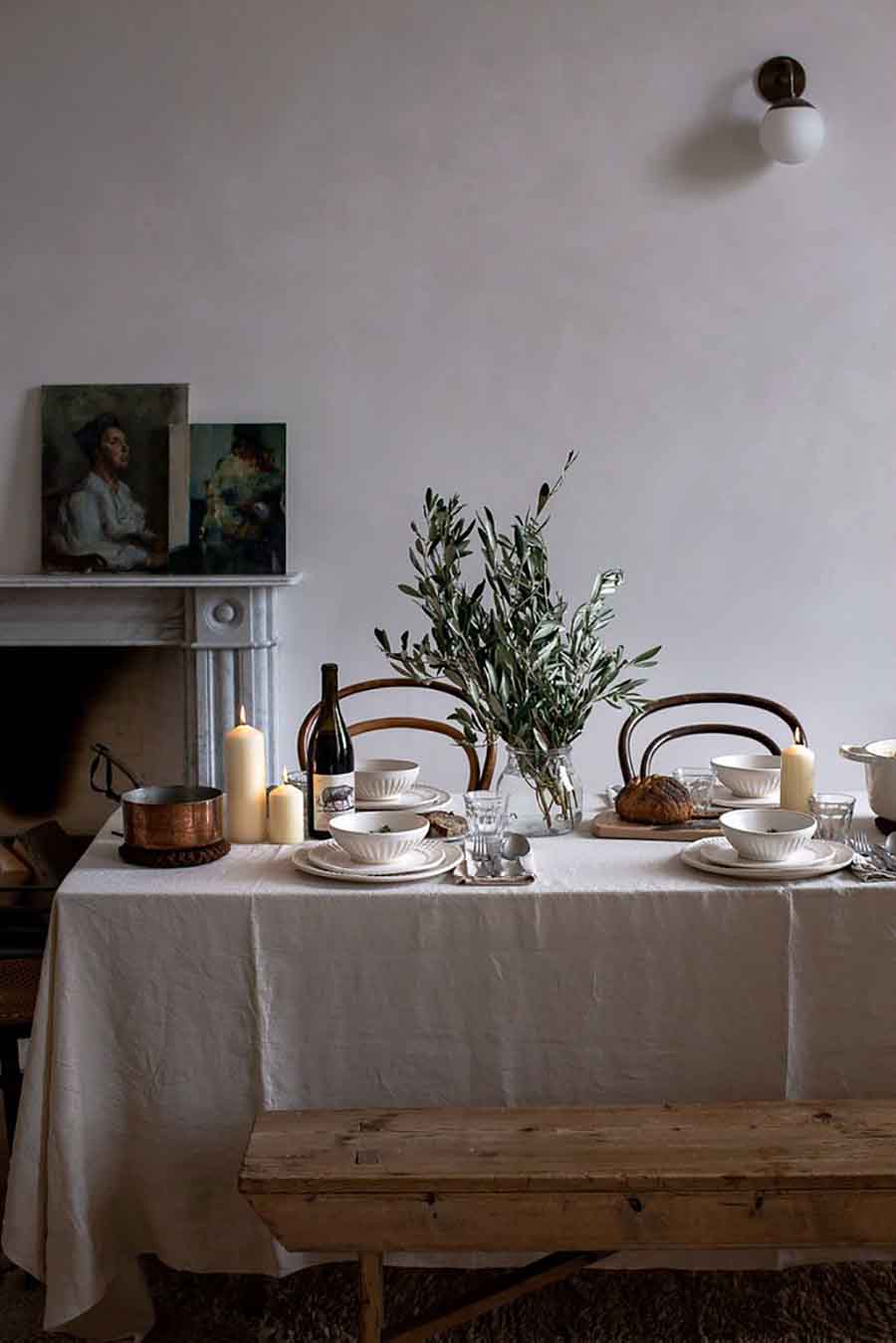 Image Source
Wall lights (up and/or down facing) are excellent for circulation spaces and for background ambient lighting. Table and floor lamps are used best suited for soft, low lighting next to seating spaces.
Style and Finishes
Choosing the style and finish of the lamp is very personal – and budget related – choice. However they should definitely be inline with the overall style and finishes of the space as a whole.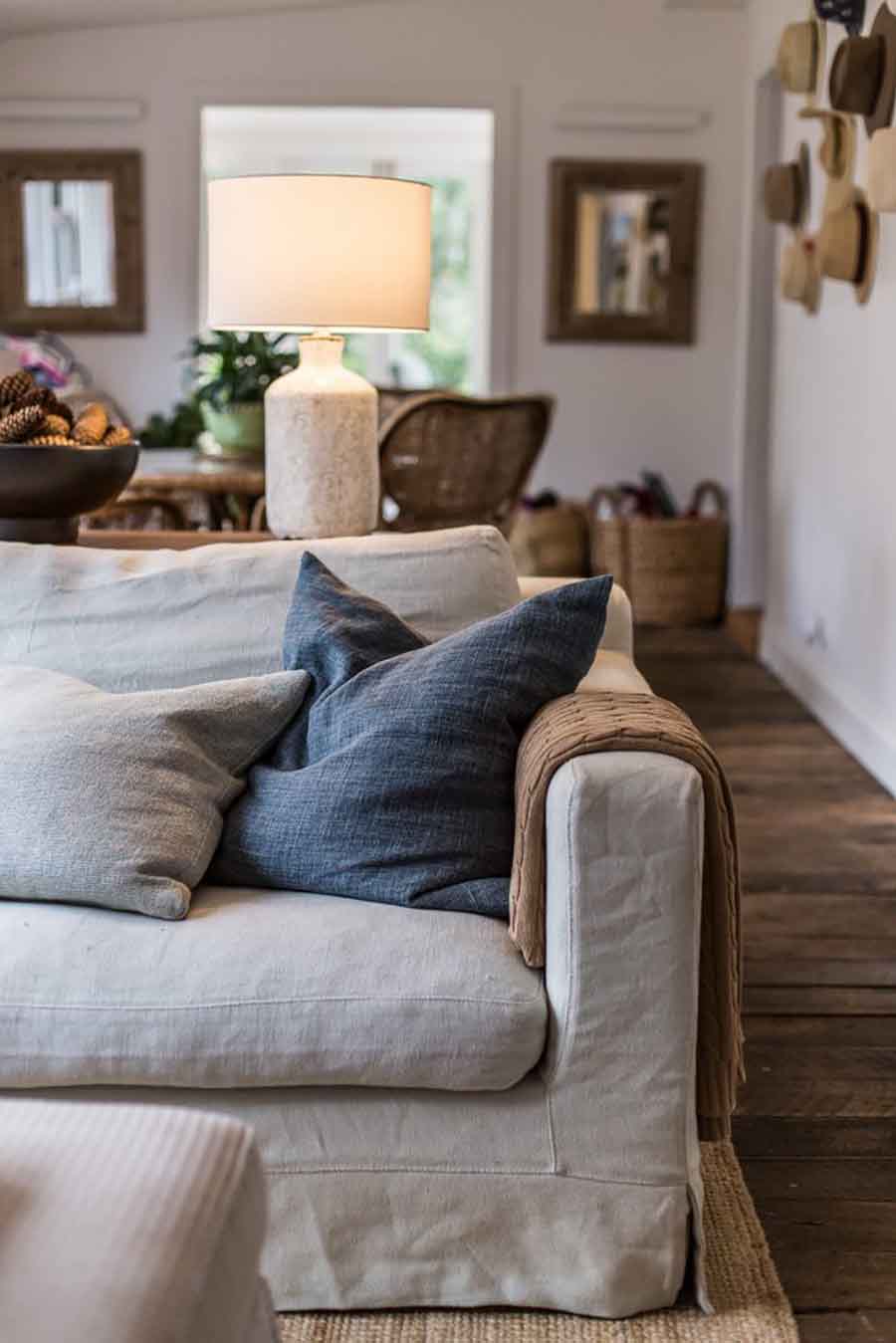 Image Source
Lamps are often considered a good budget friendly way to upgrade a space, and this is eepcially true for "task" lighting, such as basic ceiling and wall lamps where a simple upgrade can go a long way to changing the feeling in a room. However, we like to refer to lighting as the jewellery of the room (and not for the bling factor) and investing a little more in a single, statement light can significantly change the aesthetics in a space!
Fabric lampshades are great additions to bedrooms and some living spaces, thanks to the tactile finish they bring to the space. They also do a great job of diffusing the light, for a soft and warm glow.
Where Should The Light Go?
Sorry to say there is never going to be one way to install a light fitting.
While most people look for the centre point in a room, this is not the only – or best – way to hang a pendant.
First you should consider the layout of the room, looking at furniture placement and which zones within the space need to be lit.
You can then consider if there are any features in a room that you wish to highlight.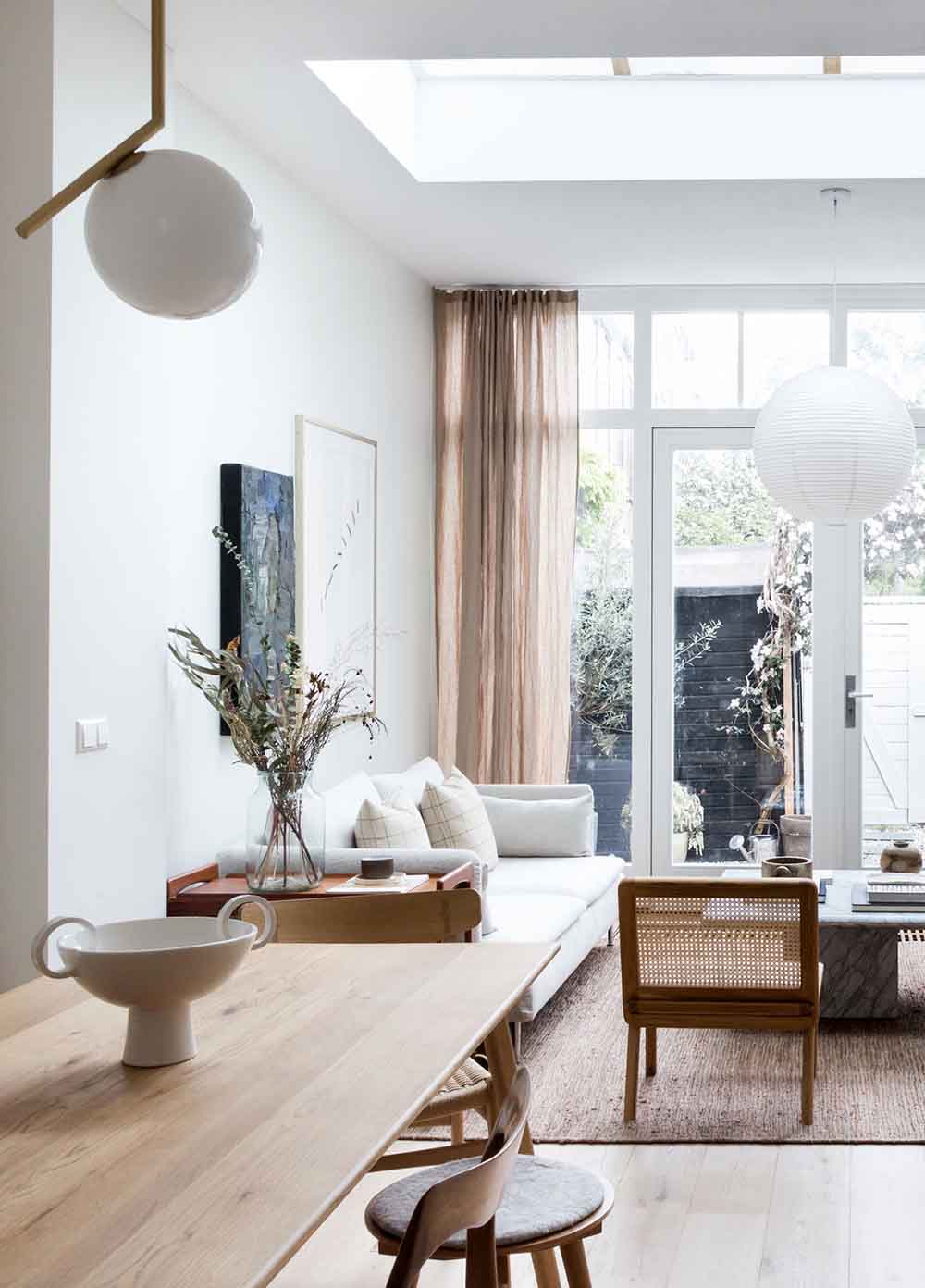 Image Source
Just as you should always swatch test paint colours, it is good practise for you to measure out a light in a room or on a wall, so you can get a sense of the scale and its placement in the room. This applies to the drop height of a ceiling pendant. Use a tape measure to get an understanding of how low the pendant will hang in the room and see if it affects an circulation elements.