Today on the blog we're really excited to show you the 'Before' on a townhouse renovation by Snejana, one of our Johannesburg based designers.
It's not often we even get to SEE the afters on our projects, let alone having the opportunity to take a few photographs (even if just on our phone). A large part of making our interior design service affordable and available to our clients revolves around a service offering including design consultations, and putting together interior design concepts and plans that our clients then roll out on their own time, as and when their budget allows. So typically once a client takes matters into their own hands, we don't get to see the final results.
So seeing the installation AND being able to take pictures brings us a lot of joy. For me this excitement doubles when this includes the work of our designers from different cities.
This project started like many have over the last year. Our client used to travel frequently for work, and thanks to Covid and travel restrictions she found herself suddenly spending a lot more time at home. As such she decided it was time to invest in her house. To create a home that she can escape to, a place that lets her unwind and gives her the opportunity to make memories.
Let's have a look at where we started!
BEFORE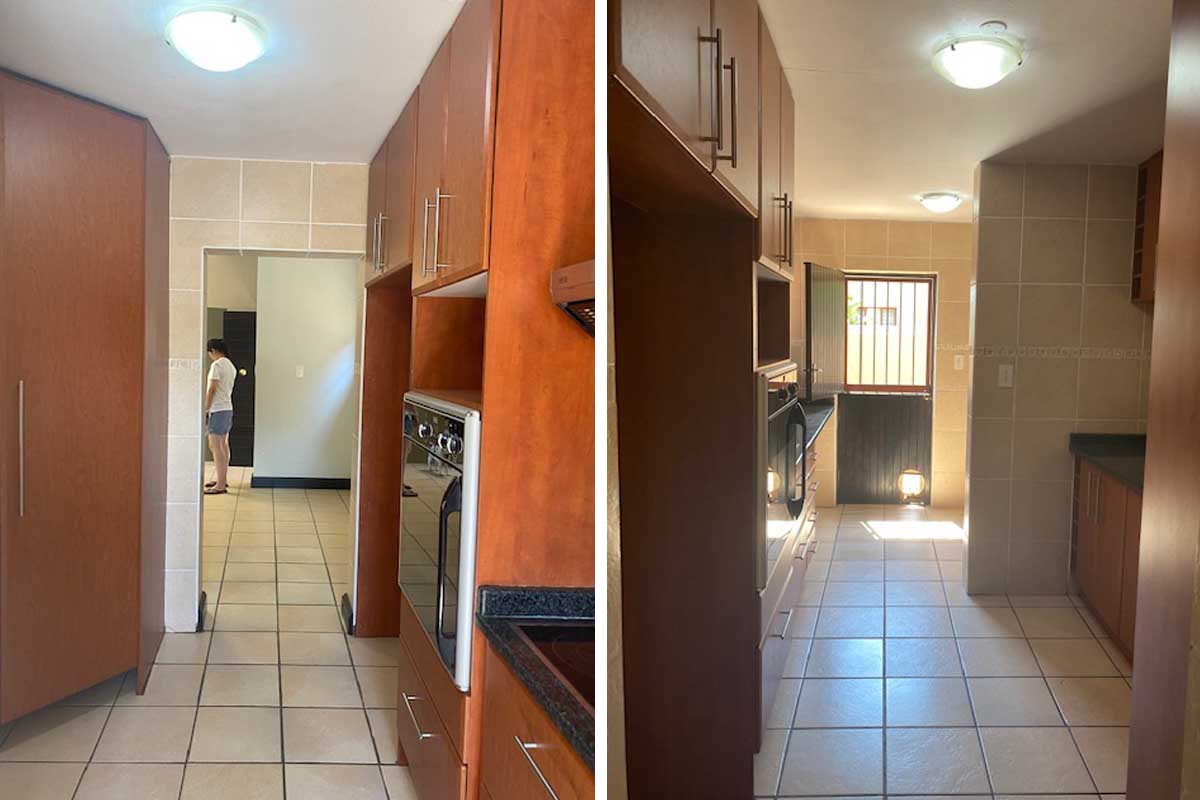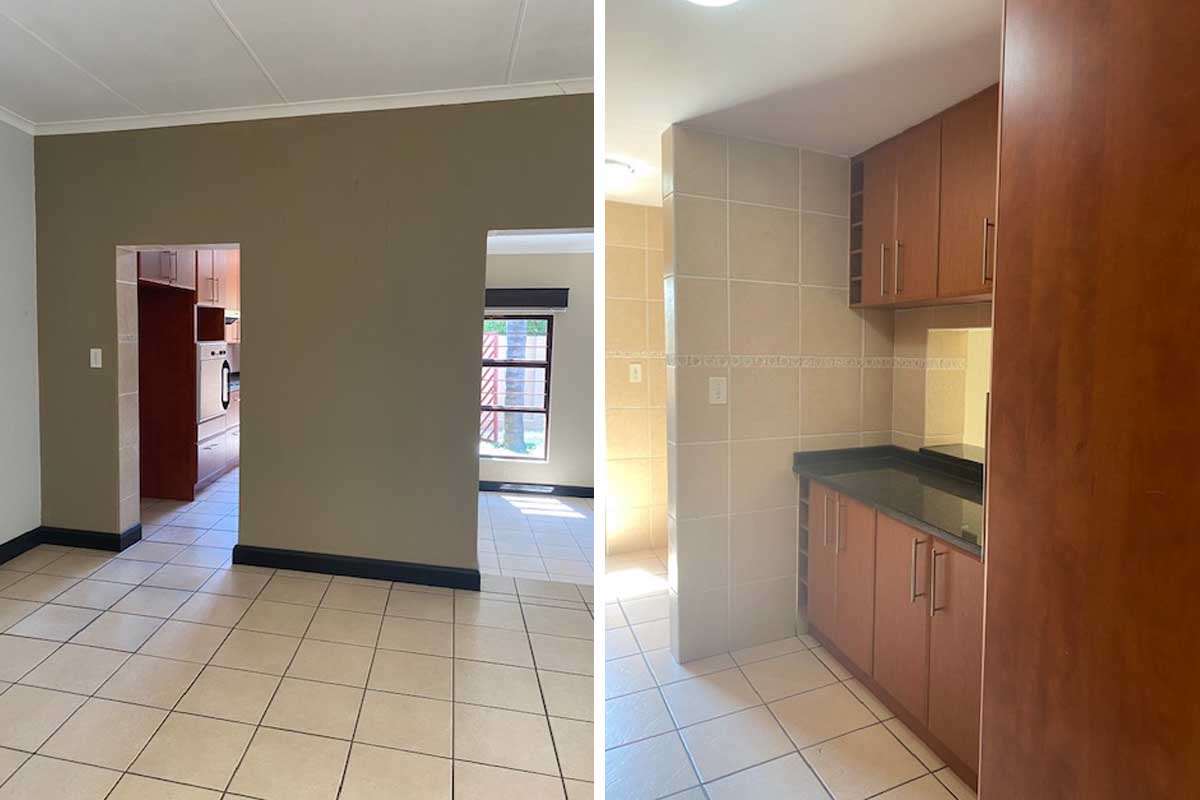 As you'll see, many of the finishes are outdated and the kitchen especially was rather dark and felt cramped. These were two things that client was determined to change during the renovation process. With Snejana onboard, they looked at various ways in which they could bring in natural light into the house. This included swapping out sliding doors to full height stacking folding doors and adding large windows where possible. The client really wanted the house to be flooded with the morning light.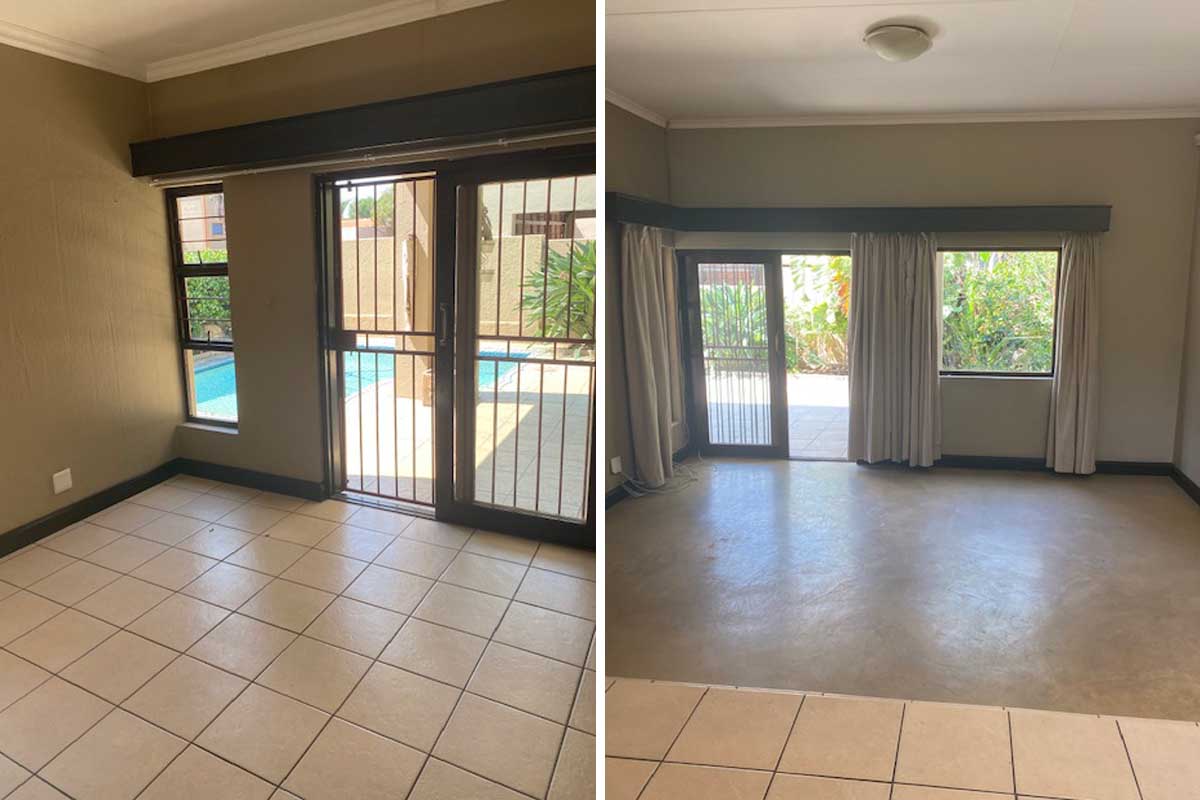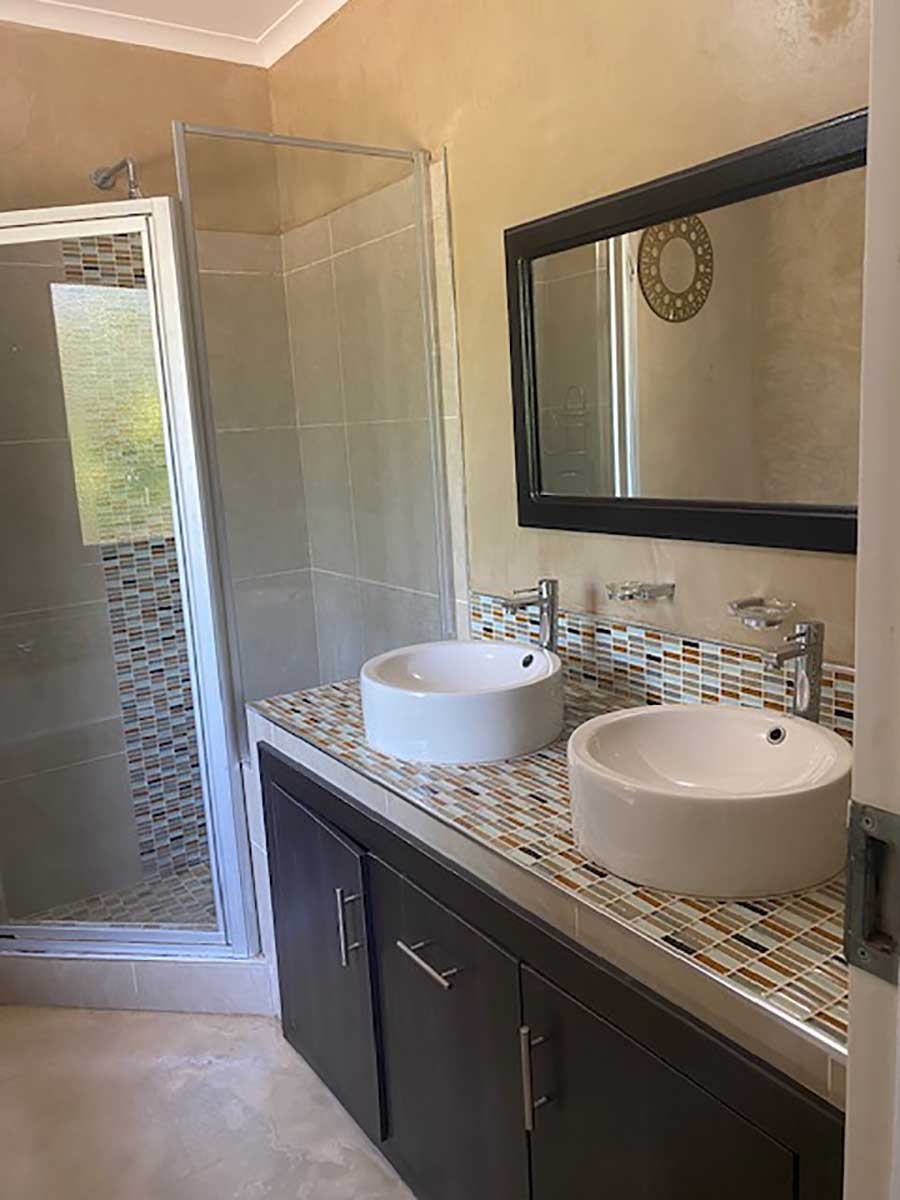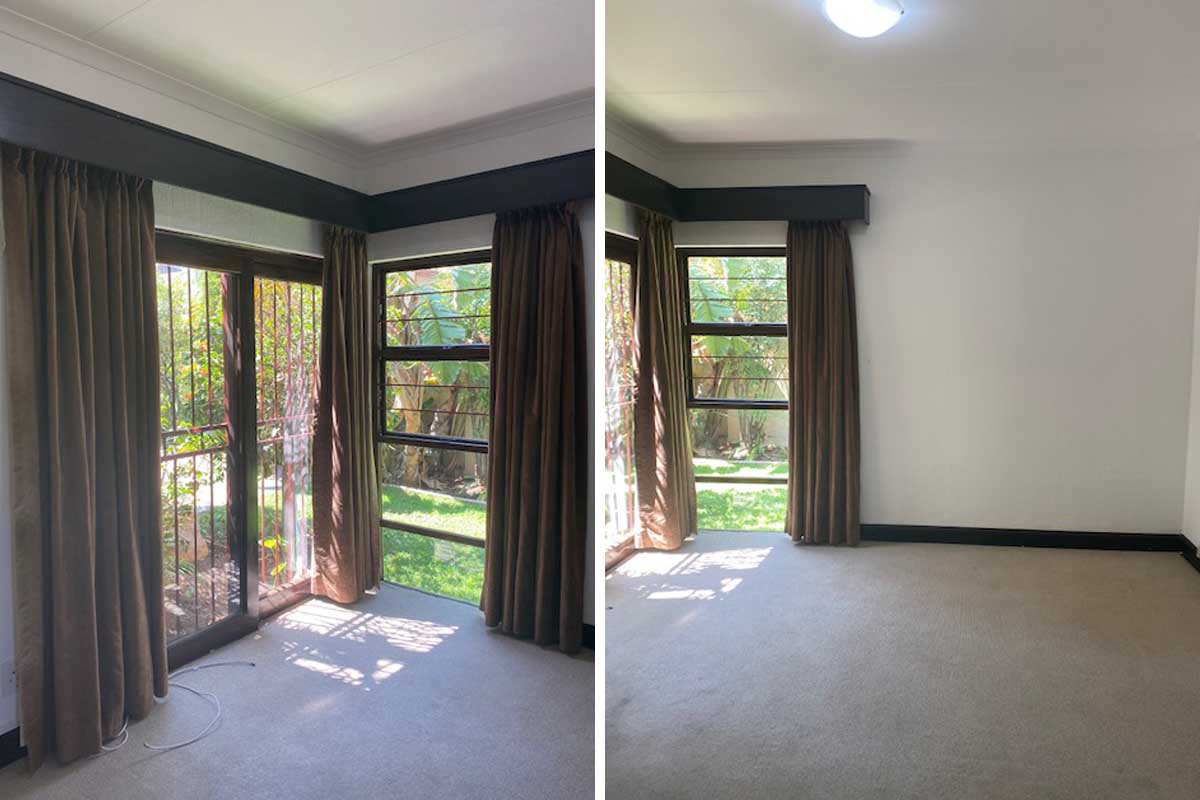 THE CONCEPTS
Once Snejana understood the clients style preferences, she put together a comprehensive design concept for the house outlining other changes, such as bringing in new concrete-look tiles with a combination of wooden vinyl flooring in certain areas of the home, playing with a mix materials.
For the overall colour palette, the client was really drawn to dark greys (or shades of dark greys) as the case setting for the home, which was then softened with lots of lighter grey, ivory and sand colours. As we often tell you, in a neutral setting it's important to bring in lots of texture and dimension, which was done through materials such as velvet, for lovely soft touch, along with plenty of wood and rattan pieces.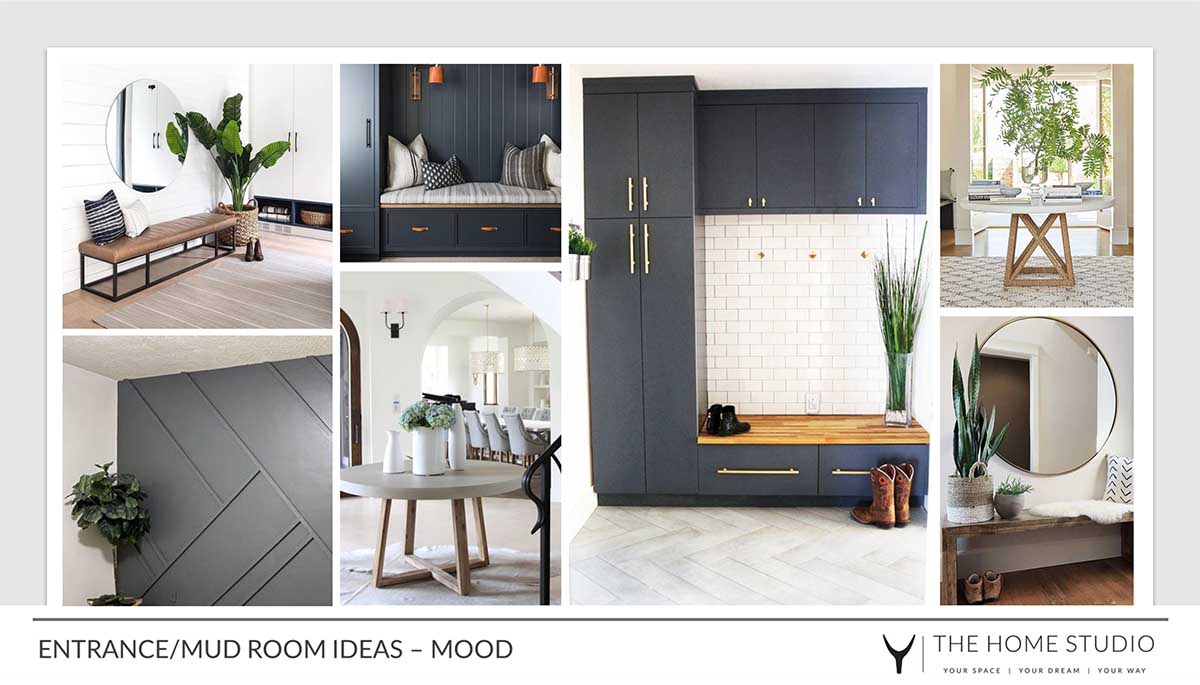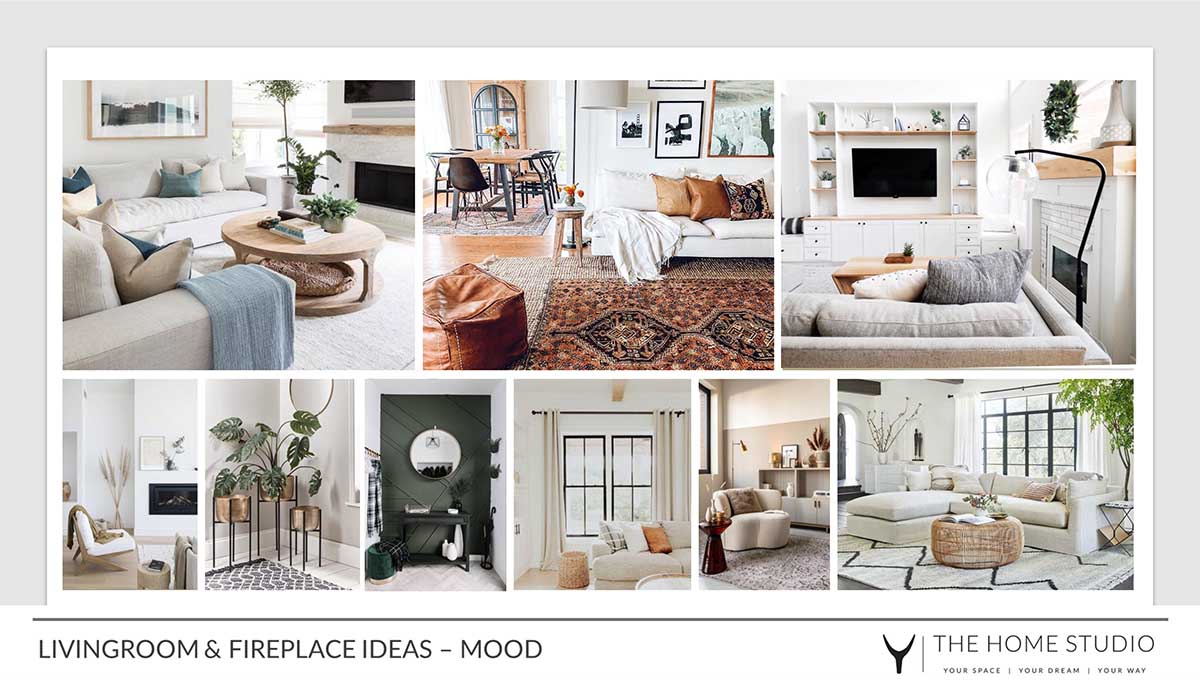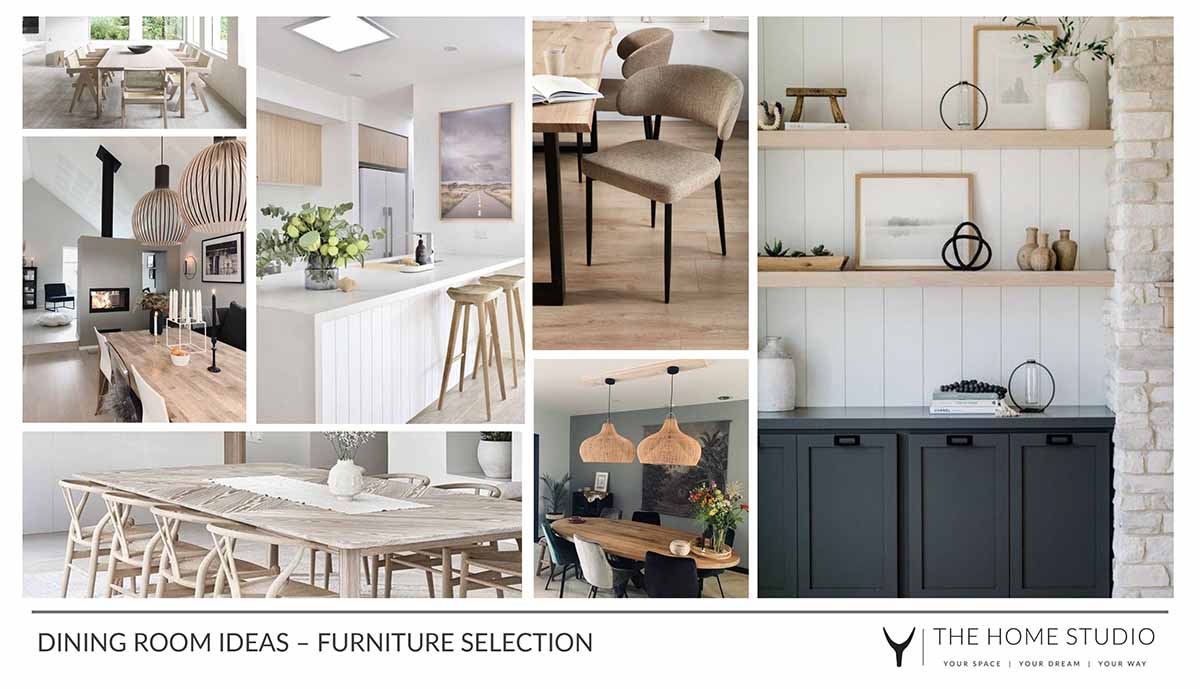 One of the major renovation aspects involved the kitchen, where the plan was to completely rip out the old dark wood kitchen, opening up the walls around it and creating a transition between the kitchen and dining space, all while getting a great outdoor view of the garden and pool – major bonus!
This was done by creating a slatted wall of natural timber slats, which visually separated the two spaces, but thanks to the slatting still allowed the light to filter through to the back of the house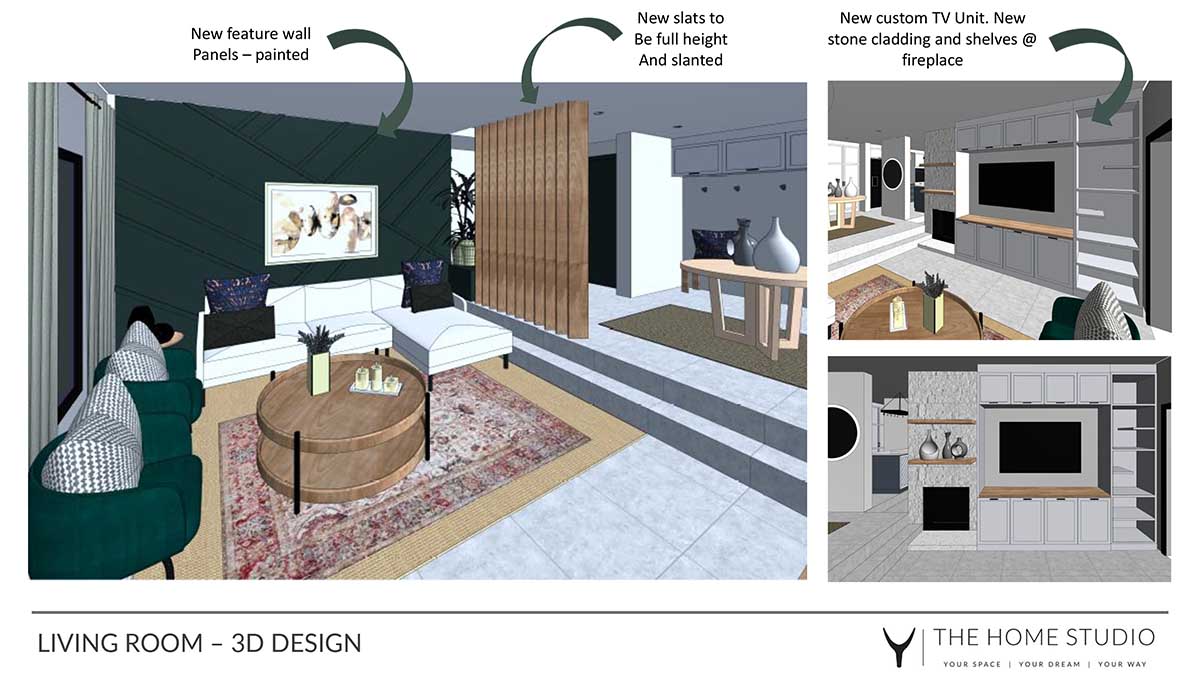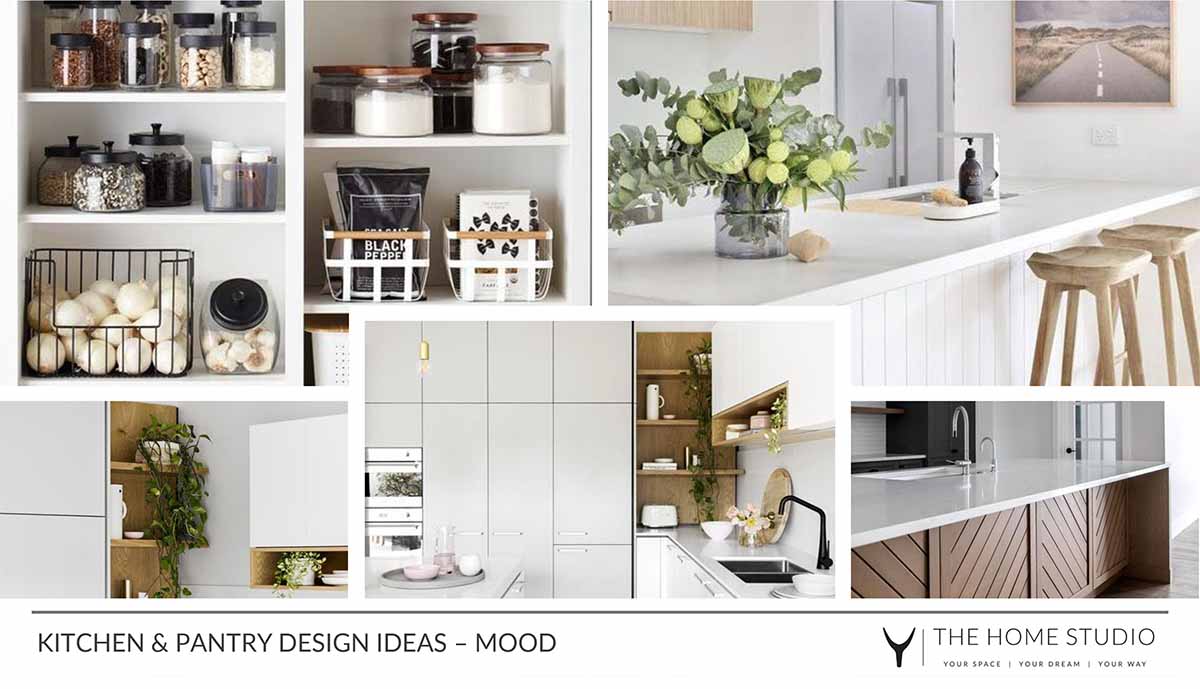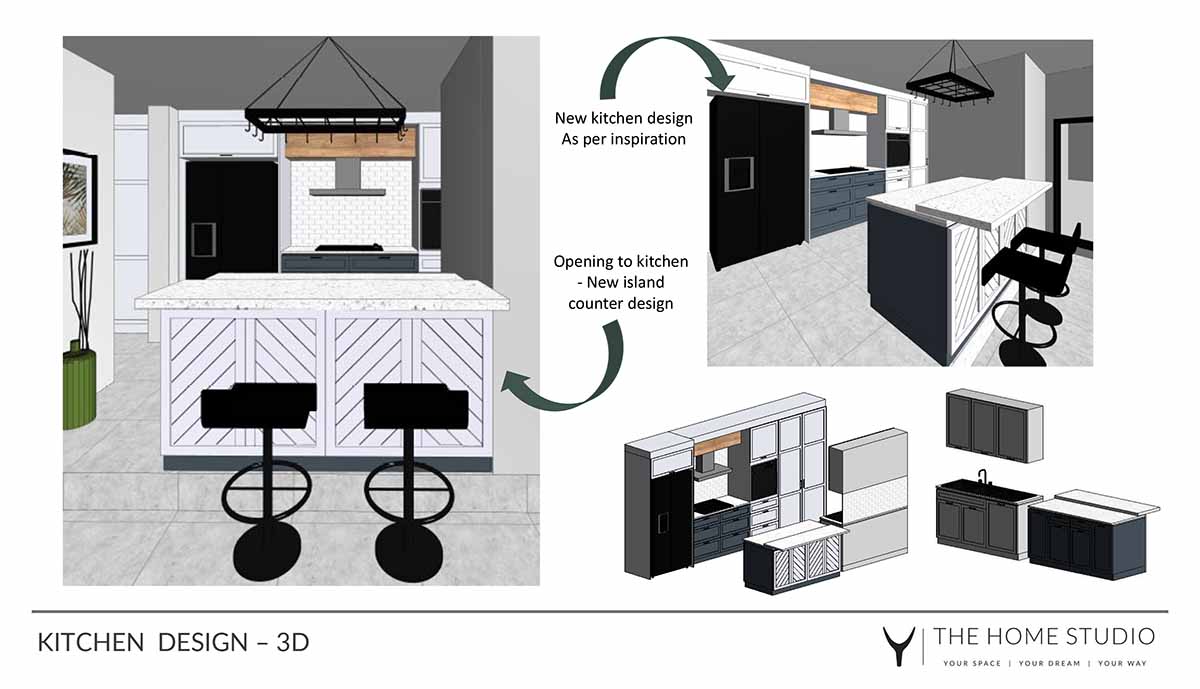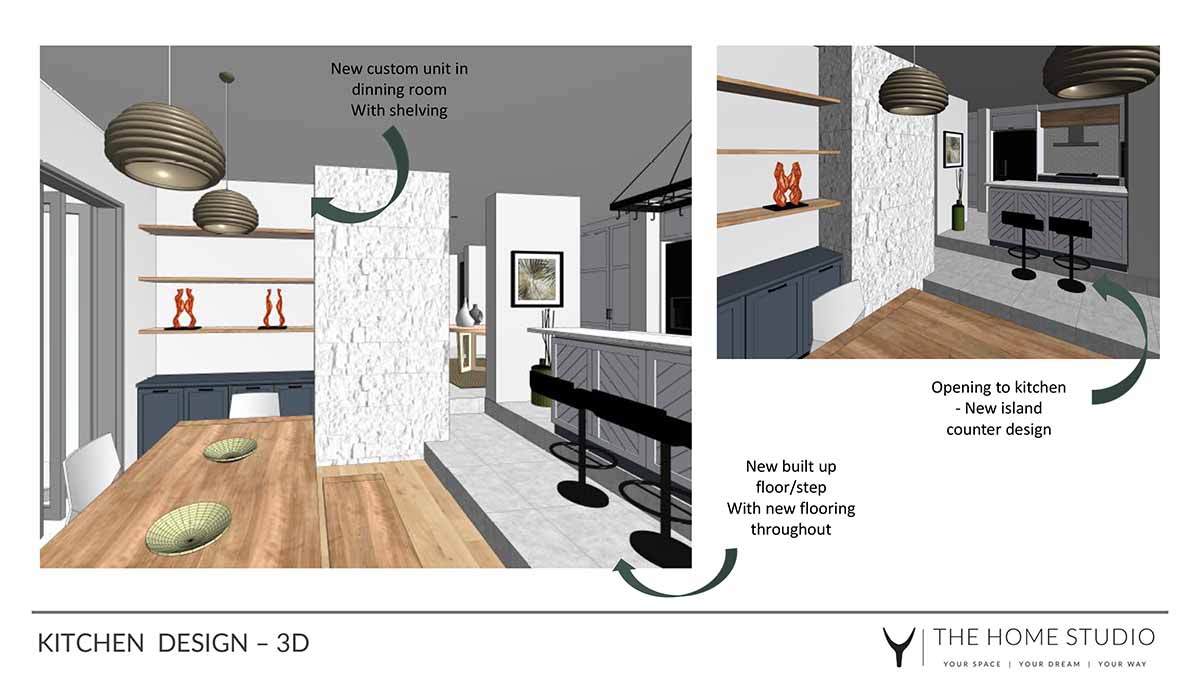 To bring architectural interest to an otherwise flat setting, a geometric wall panelling design was proposed for the living space, while a grid pattern effect was proposed for the bedroom.
As a central feature to the house, the fireplace was brought to life with the installation of stone cladding wrapping around the wall, with a floor to ceiling installation.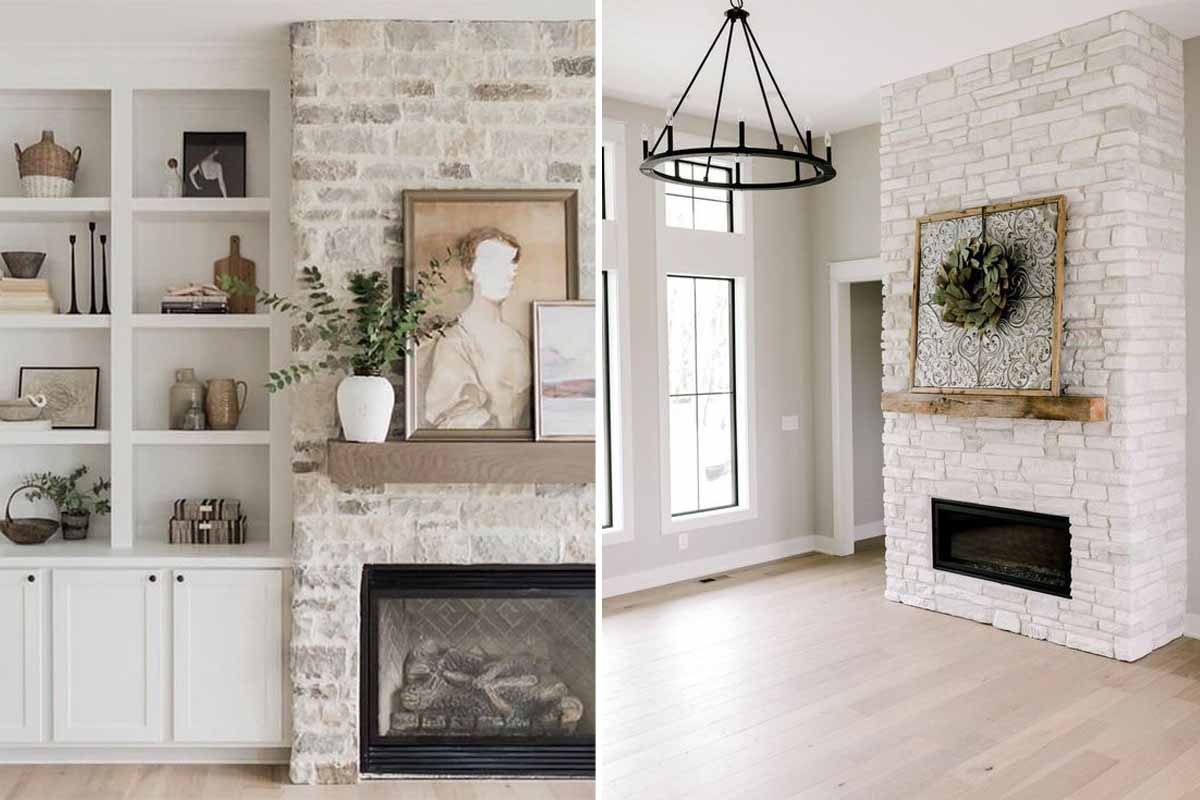 Bespoke pieces were proposed for extra personality and character, including a one-of-a-kind coffee table, which was previously hand carved doors imported from India and converted into a coffee table. A Persian trunk will double as a bench for the mudroom, adding extra character to the home.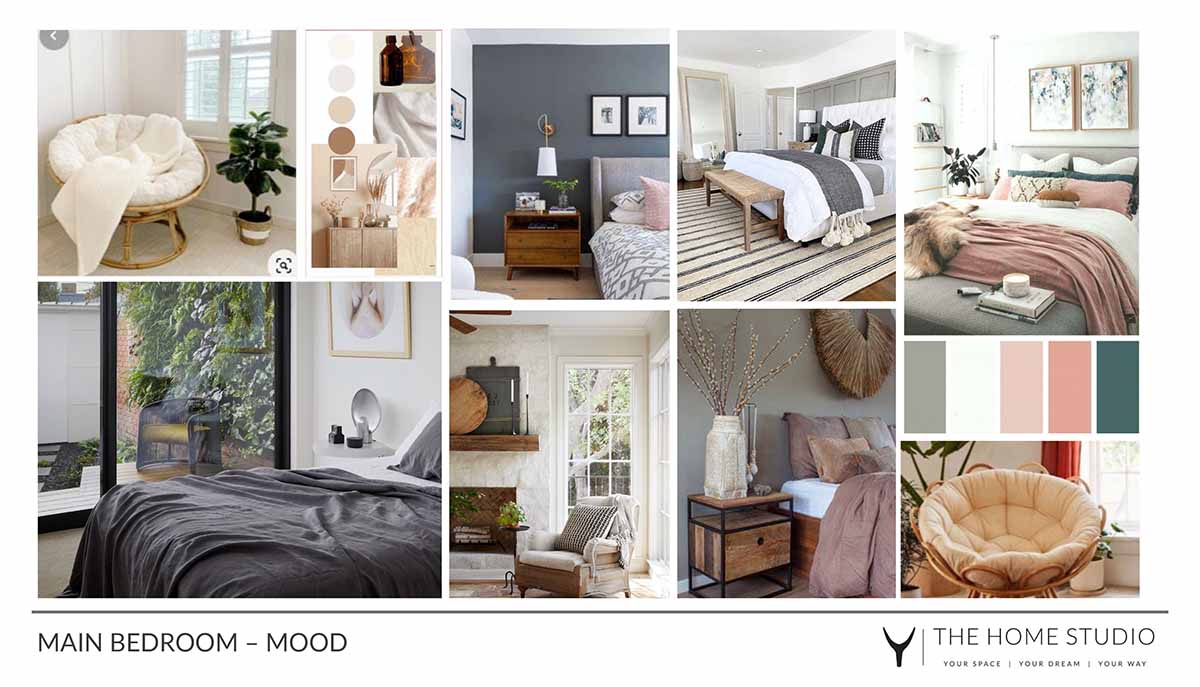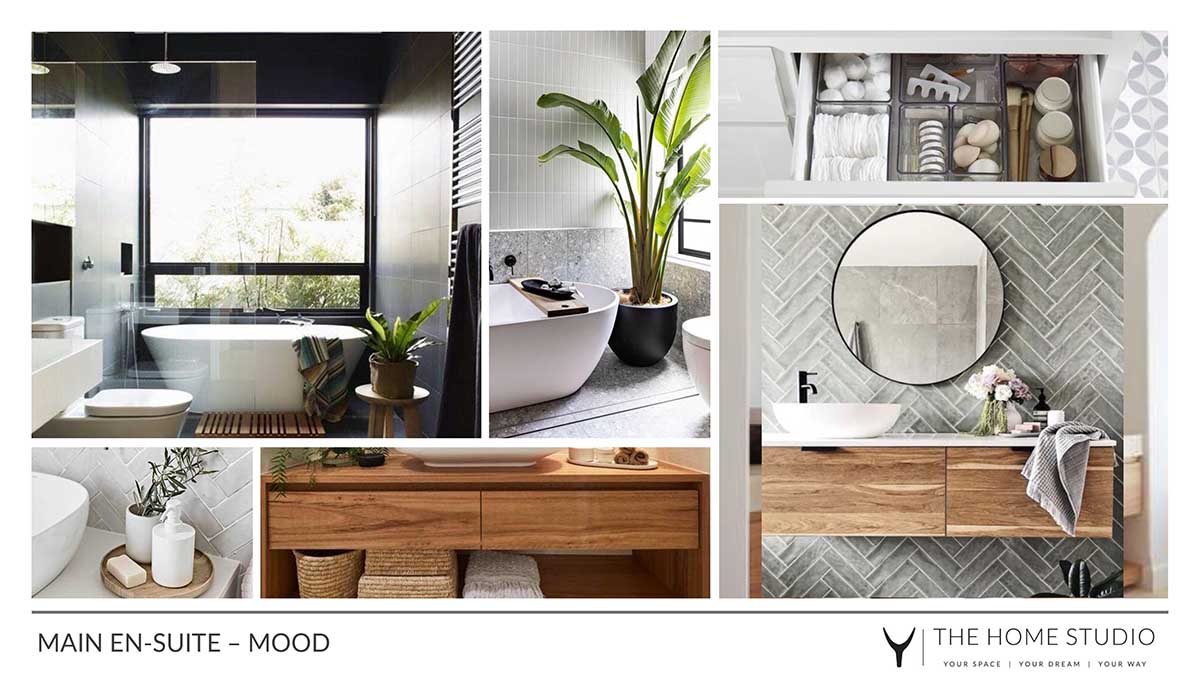 Join us back here tomorrow for the AFTER!
Interior Designer: Snejana Ivanova
Location: Johannesburg