Are your kids egg-cited?! If you, like us, you looking for Easter gifts for your kids that don't contain excessive amount of sugar, look no further. We have rounded up some of our favourite kid's items to gift this Easter. All of which can still be hidden in the garden!
My girls are still young enough that they are basically losing their minds of the prospect of a bunny bringing them endless chocolate come Easter. So while an egg hunt is on the cards, I'm not looking forward to the sugar kicking in and having the spend the rest of the day (or week) scraping them off the walls!
At the same, we've pulled together some Easter table styling inspiration.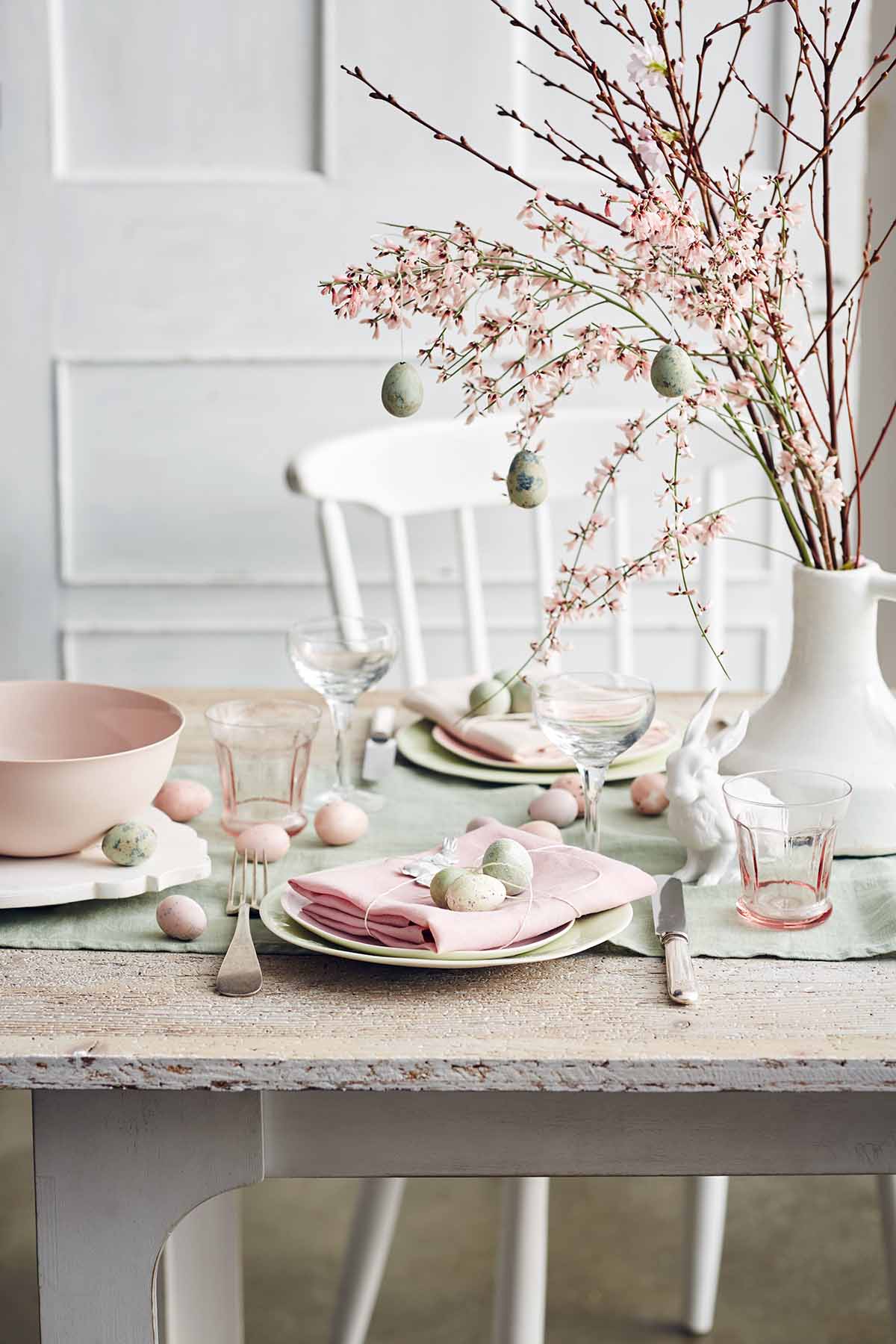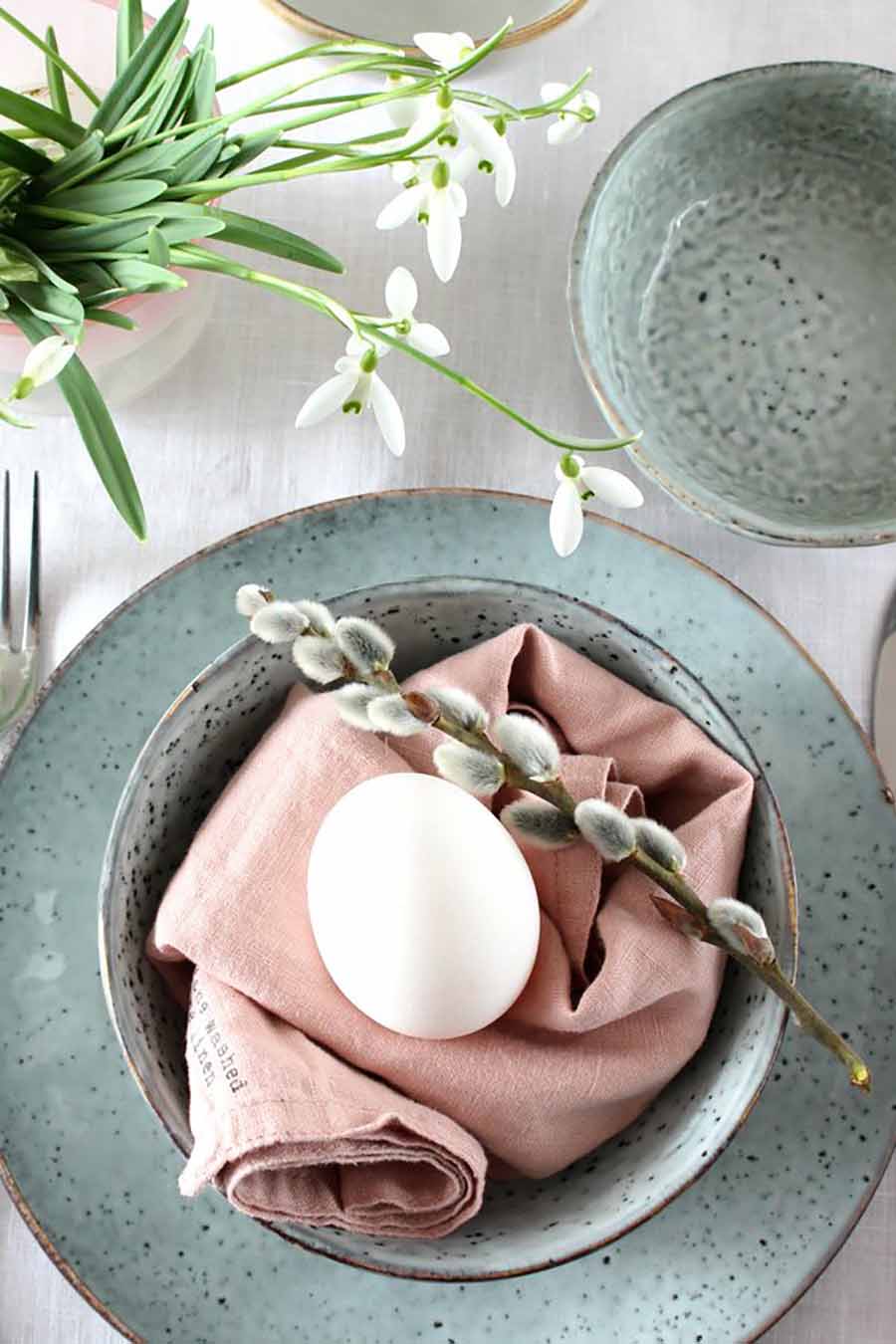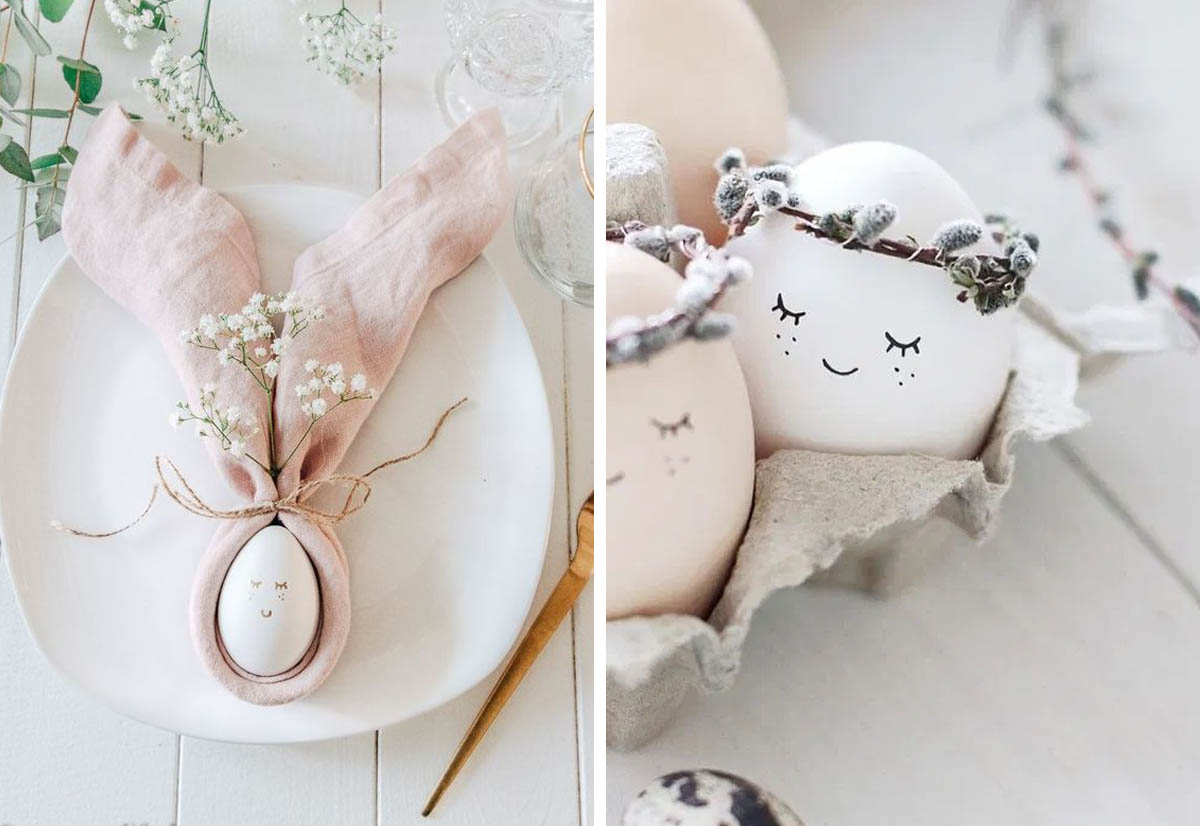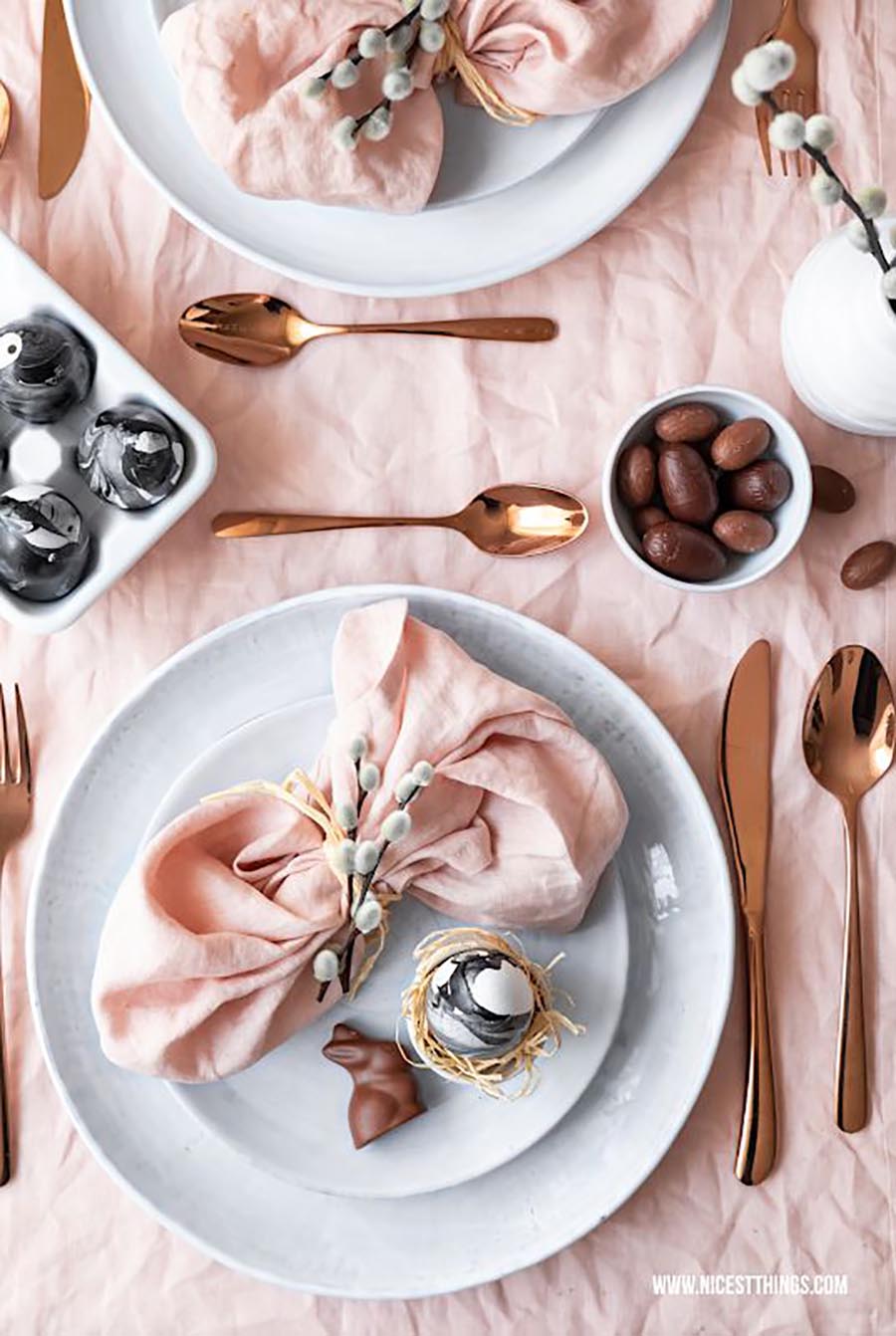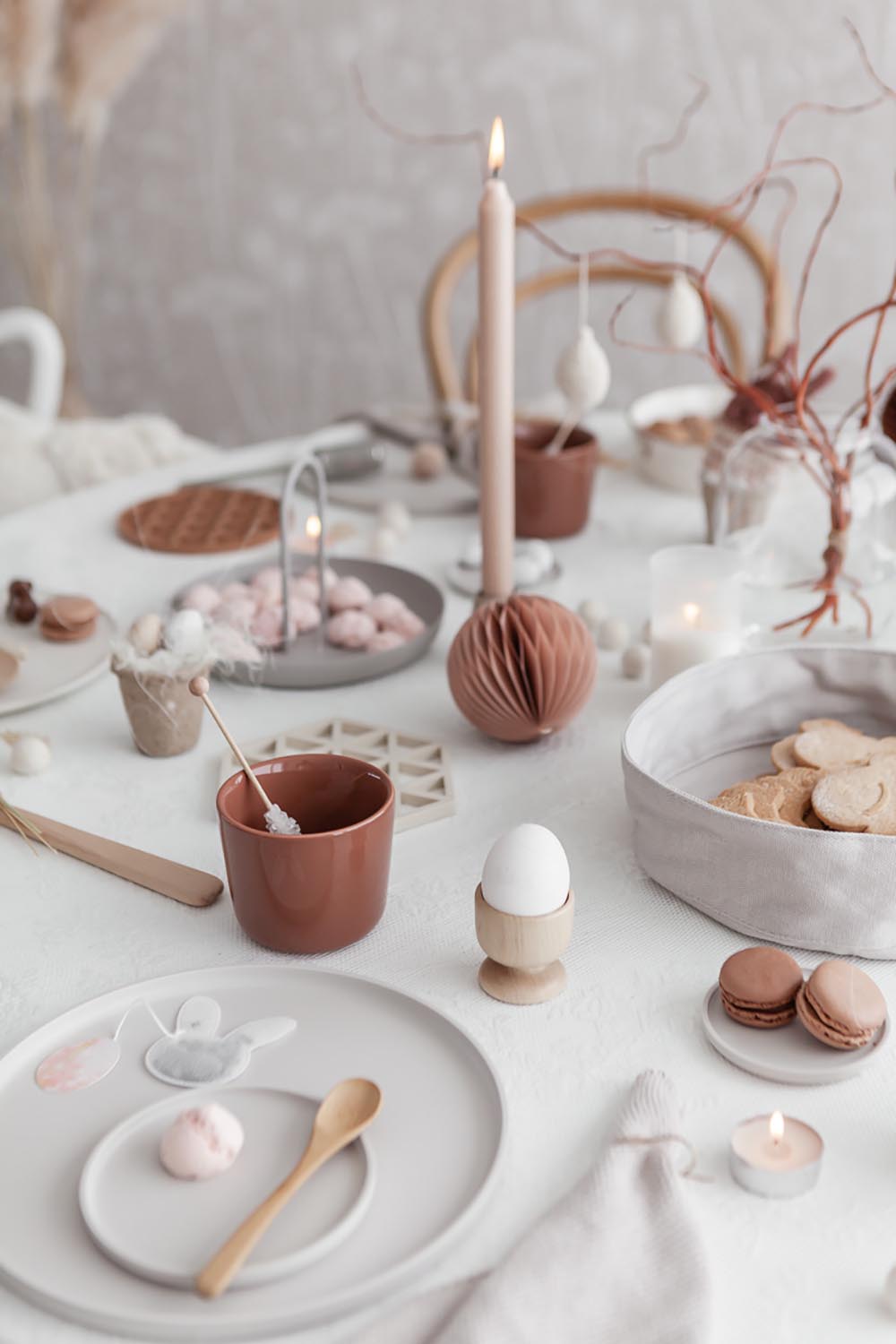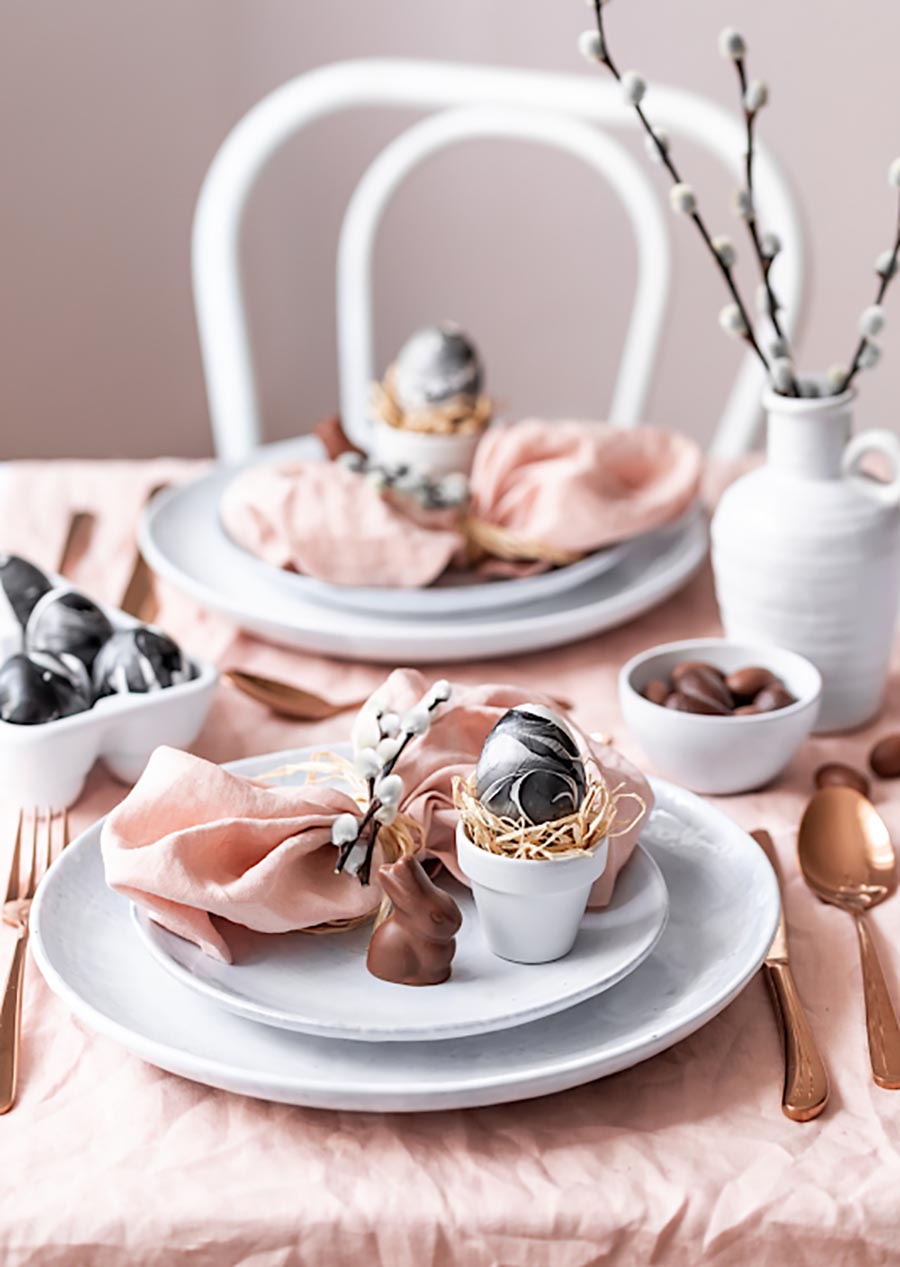 Images 1 | 2 | 3 | 4 | 5 | 6 | 7
Kid's Easter Gift Round Up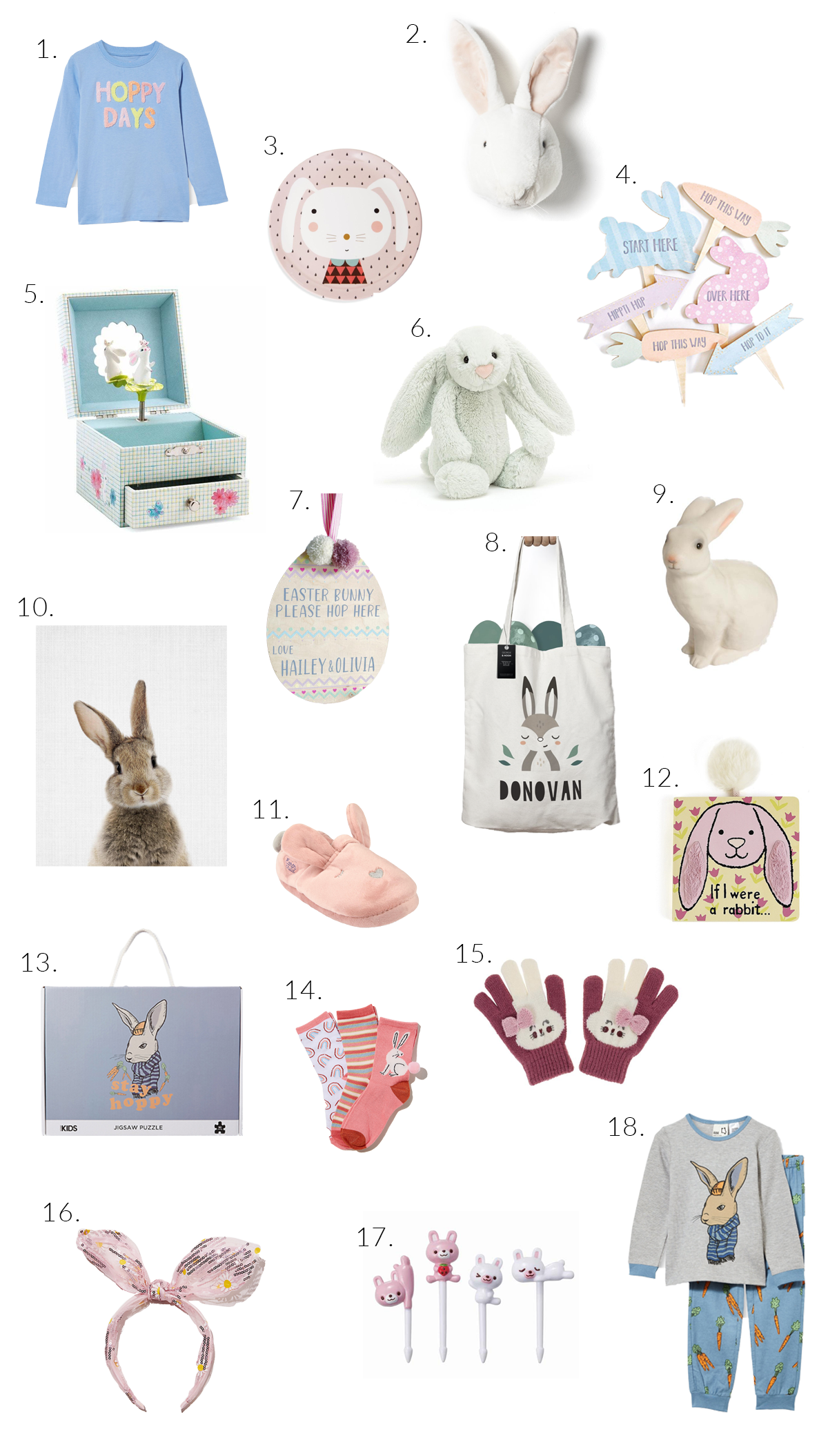 1. Stevie Long Sleeved Embellished Tee from Cotton On | 2. Rabbit Wall Trophy from Kids Living | 3. Melamine Plate Drops from Kids Living | 4. Wooden Easter egg hunt Signs from Ma Petite | 5. Musical Jewellery Box from Timeless Toys | 6. Jellycat Bunny from Timeless Toys | 7. Easter Bunny Sign from Ma Petite | 8. Personalised Easter Tote Bag from Georgie + Moon | 9. Large Rabbit Light from Kids Living | 10. Baby Rabbit Canvas Print from Ma Petite | 11. Pink Bunny Slipper from Earth Child | 12. Jellycat Book from Cloud & Co | 13. Floor Puzzle from Cotton On | 14. Kids 3 Pk Crew Socks from Cotton On | 15. Bunny Gloves from Woolworths | 16. Bunny Ears Headband from Cotton On | 17. Rabbit Pick Set from Cloud & Co | 18. Noah Long Sleeve Pyjama Set from Cotton On