There's nothing like a few days spent in a small seaside fishing village to make you think what you really need in life. Well that, coupled with the last year of a worldwide pandemic and life under lockdown, but you get me. It's always good to spend a little time taking stock of life and thinking about what truly fulfils you.
Home is our shared starting point, our common ground, where those of us lucky enough to have a roof over heads can dream about our futures, nourish our bodies and connect with loved ones. Inevitably as you let your mind wander you will probably spend time considering the changes you are looking to make to your home.
When it comes to your home and interior design, one of the biggest myths we hear again and again is that good looking design has to cost a fortune. We have said this before – interior design isn't always about going from nothing to something incredible. Most of the time it is about working with and upgrading the space you already have. Refreshing your space to a finished product that is better than you could even imagine!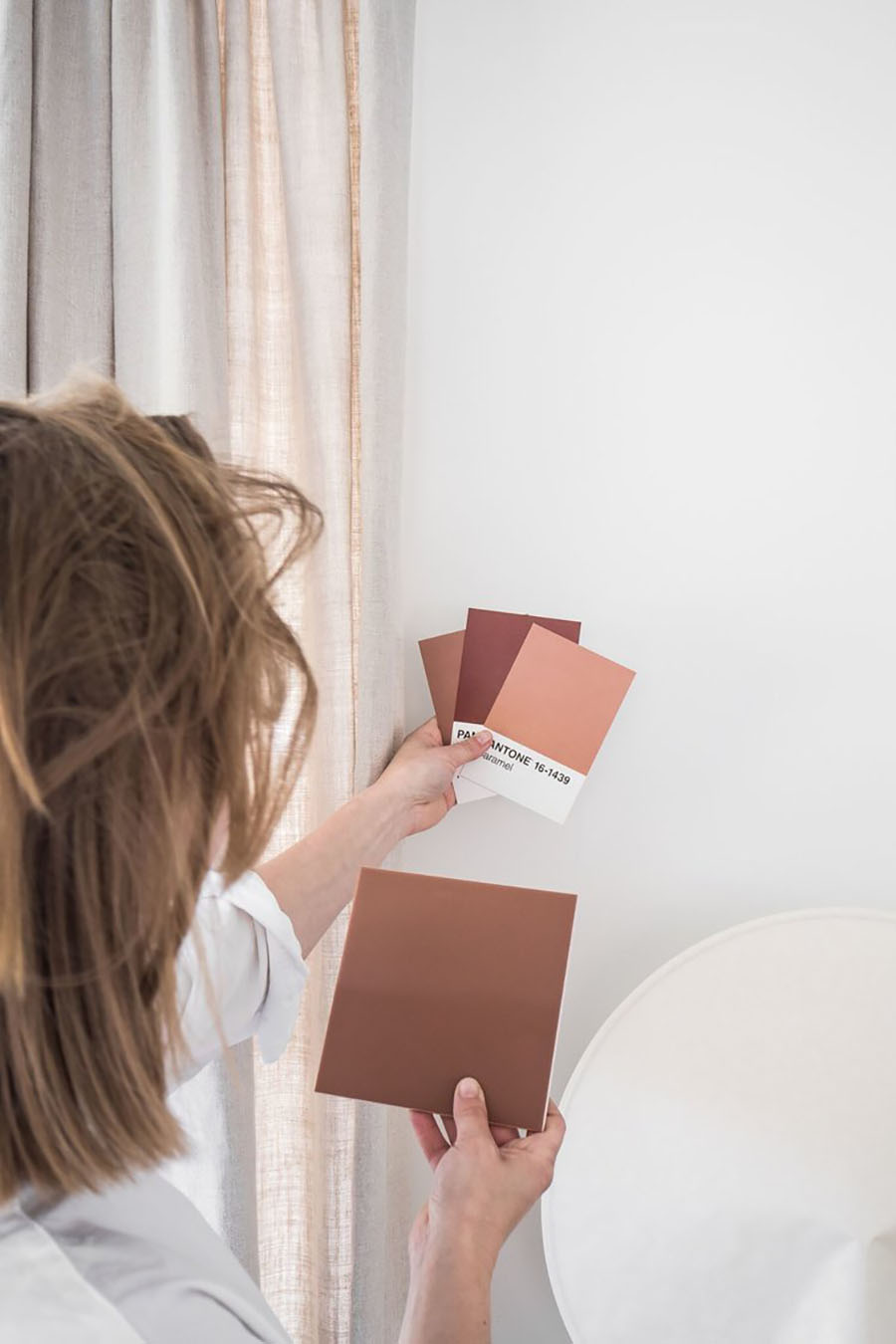 When you intentionally select each item in your home with care, it adds character and meaning to your space. It should also complement your personality and lifestyle, providing you with an environment where you can feel comfortable and authentically you.
When it comes to renovating, or simply making over a space, budgets are always stretched thin – regardless of it's size. This month on the blog we'll be sharing our best budget tips and budget design inspiration, all the while focussing on how to make your budget work for you.
To get you started, these are some of our designers favourite budget conscious design tips.
Lighting
Ceiling light fixtures can be very expensive. Instead of spending all your budget on just one pendant light, consider a few strategically placed ceiling downlights instead. These simple pieces can give your room a contemporary style without costing an arm and a leg. Since we don't like over-lighting a home and a super bright room at night is very unwelcoming, we ALWAYS ensure our lights are dimmable. While some areas, like the kitchen, need good task lighting, in other areas of the home you can get more creative.
Consider losing the grid pattern and instead place downlights along the walls so that wash the wall with light. This works really well in living spaces. Alternatively, using external ceiling downlights, group three lights in areas for a very effective light installation.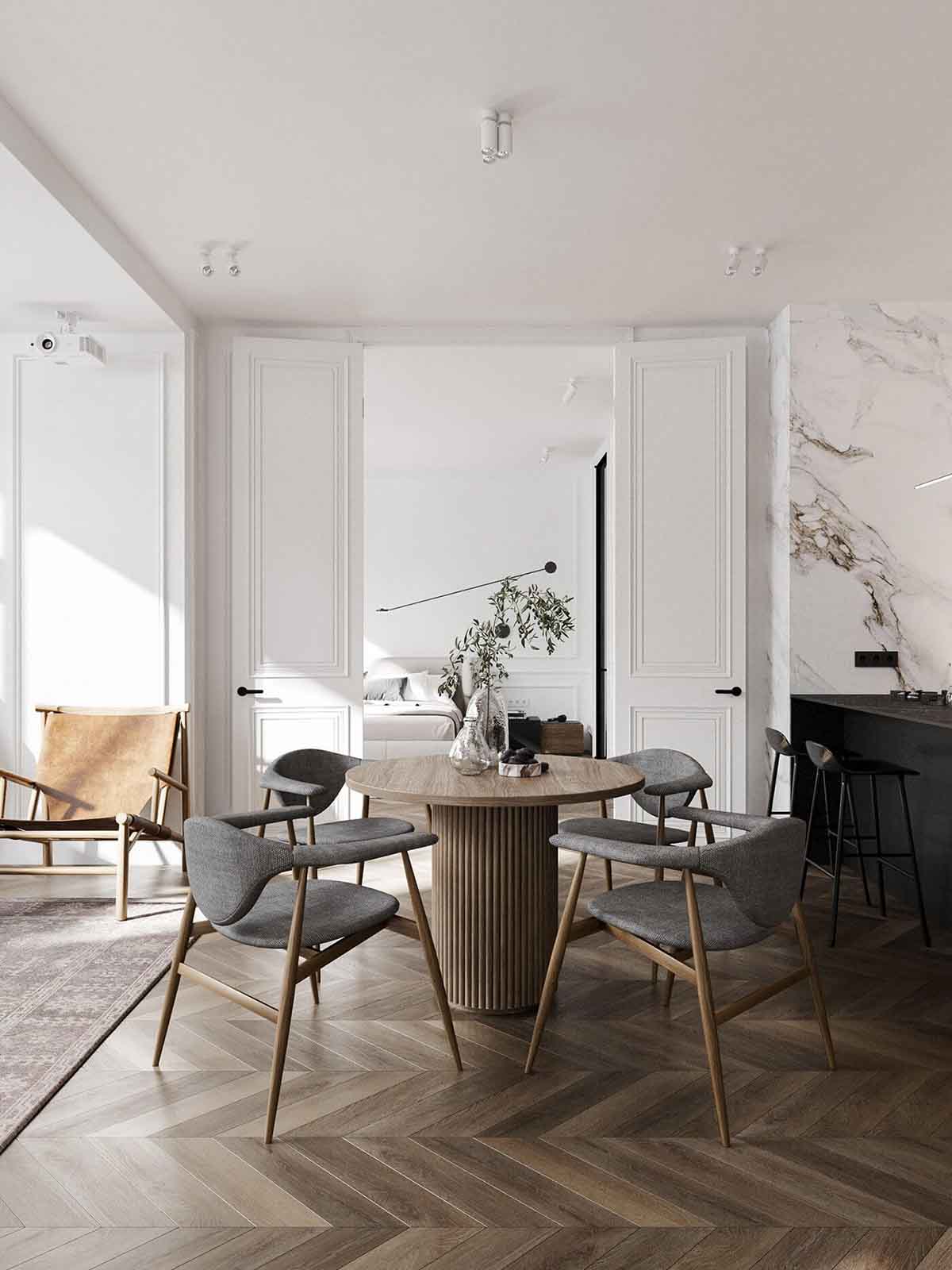 Image Source
If you need extra ambiant lighting, wall lights that plug into power outlets are excellent budget friendly options, and will save you additional labour and electrician costs. Floor and table lamps also provide this solution, but they are our least favourite choices, especially in small spaces. One because of the valuable real estate they take up, and also because we know many parents with toddlers fear the items being easy to knock (pull) over.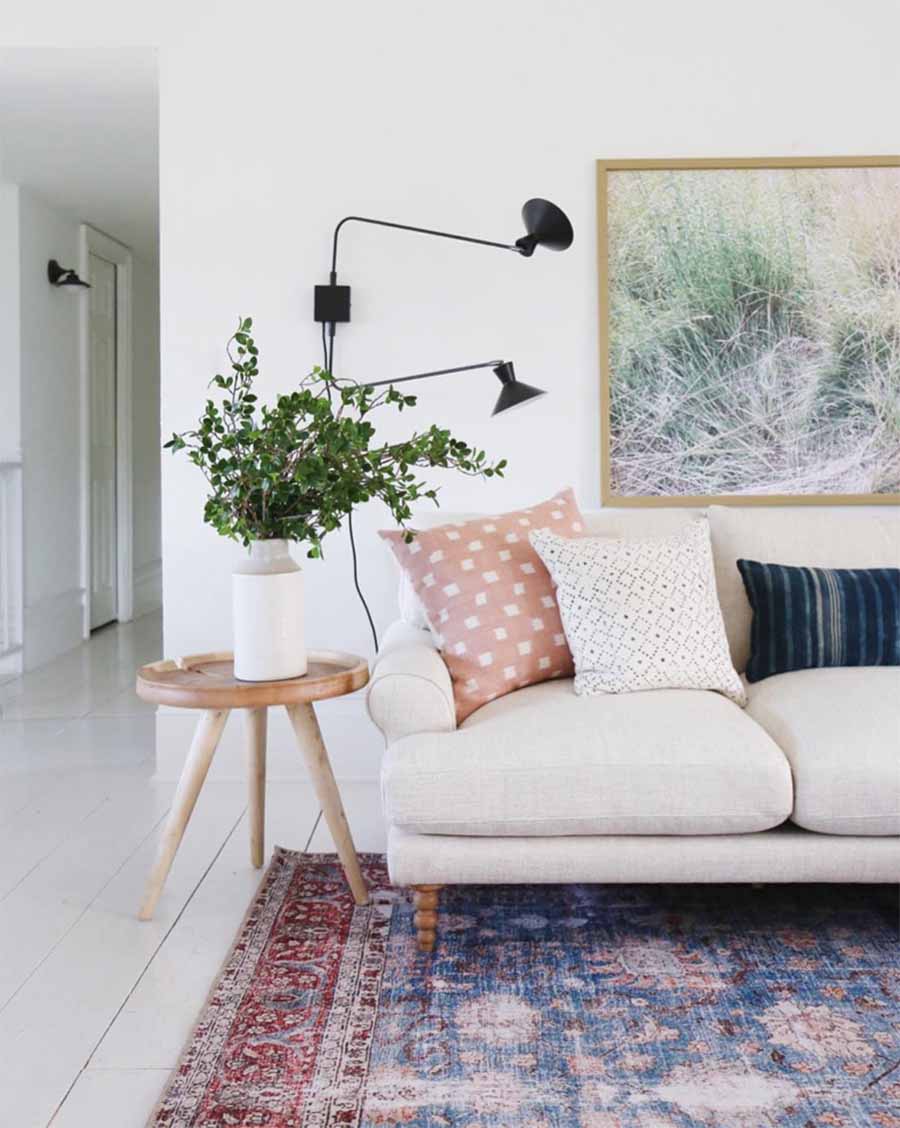 Image Source
No Built-in Closets
Built-in closets are expensive, and while we are fully in favour of them for their customisable option and best use of space, they can easily break a budget. A great cost saving measure is to install an open cupboard concept. Using a single hanging rail with shelf above, gives you ample hanging space and shelf storage. You can purchase chests of drawers to sit below the hanging space if you require more closed storage. One of our favourites options for this are the Ikea Malm Dressers, which you can get from Kids Living. They have a simple design so can pretty much go anywhere. (Pro Tip: We've also used them as a baby changing table). Alternatively another low shelf offers extra storage space.
Flooring
Your flooring sets the tone for your home so it is important to get it right. While hardwood flooring isn't in everyone's budgets, you can still achieve the look you want with good quality laminates and vinyls, both of which can be installed for a fraction of the price. This vinyl from Airloom is a favourite of ours.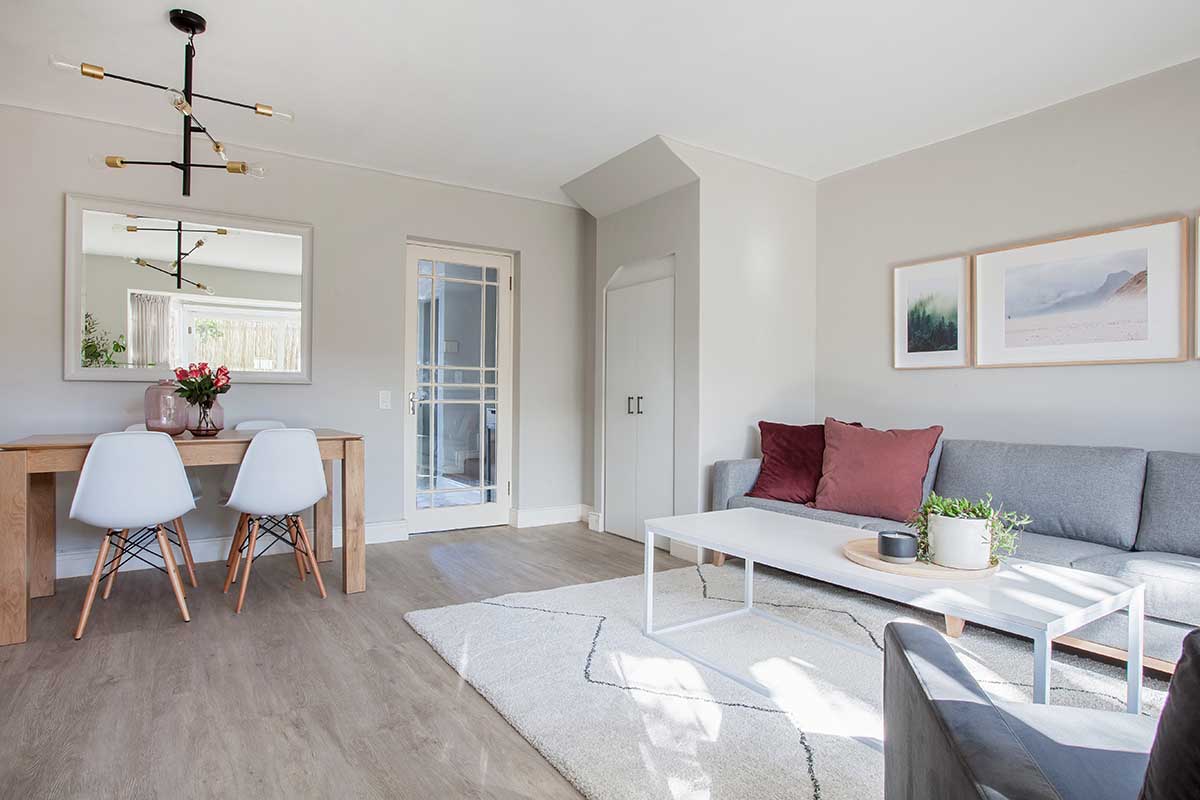 If you are looking at tile options, large format tiles offer you the best value. The bigger tiles will save you on labour costs for the installation.
This also true if you are looking for a similar effect to an industrial style concrete floor, as the larger tile is able to mimic a more seamless finish. Alternatively try putting an epoxy sealer on your concrete slab, instead of a polished concrete finish.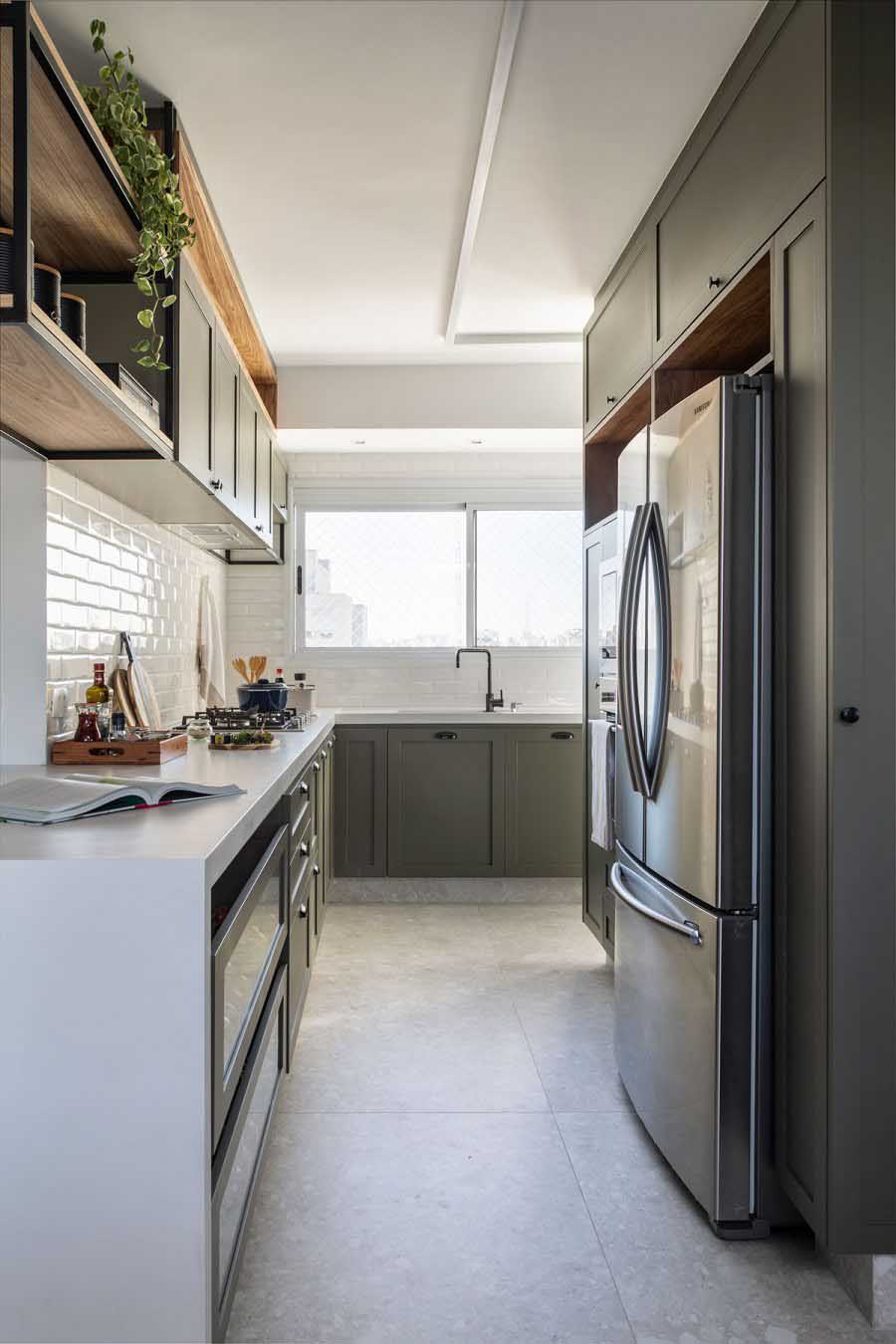 Image Source
We are also big, HUGE, fans of painted concrete floors.. The seamless satin finish gives us serious holiday feels and is SO EASY to paint and install yourself, for the most cost effective flooring option.
Cornicing
This might not be at the top of your budget worries, but this very simple detail has all the power to change the feeling in a room, for minimal cost. Ditch the really boring and overused arc plaster cornice and go for a new statement.
In older homes with high ceilings, we love upping the architectural detailing with large scale cornices for dramatic impact. If you are after a contemporary finish, go with a sleek shadow line look.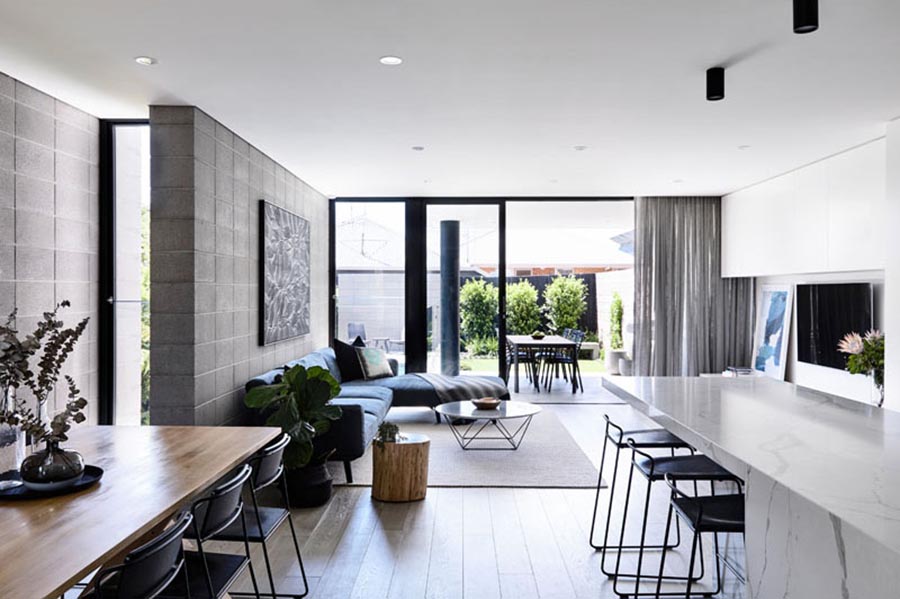 Image Source
Door Handles
Handles can get very expensive, very quickly. This applies to both door handles and cupboard handles. While we know this is a design detail where lots of people like to make a statement, if you are working with a strict budget it is better to keep things simple and free up the budget to spend elsewhere.
Fingerless drawers and cutouts offer an equally chic and contemporary finish on joinery without the need to blow your budget.