It's TRAVEL TUESDAY today and we are back in Byron Bay, this time relaxing and sunning ourselves at the stunning Magnolia House. Described as quintessential Byron Bay design the interiors are relaxed and sophisticated. Obviously I am totally in love with the mostly white interiors, warm wood floors and black accent finishes.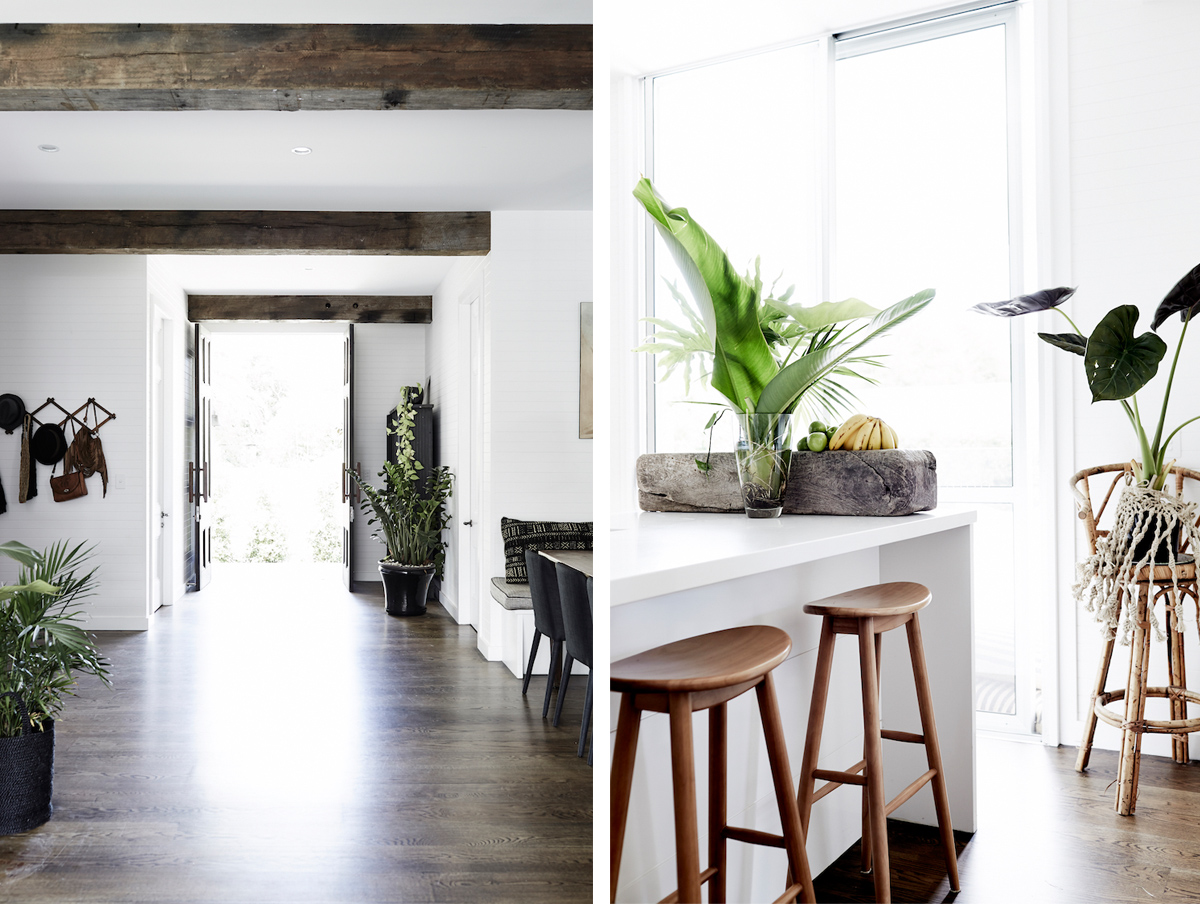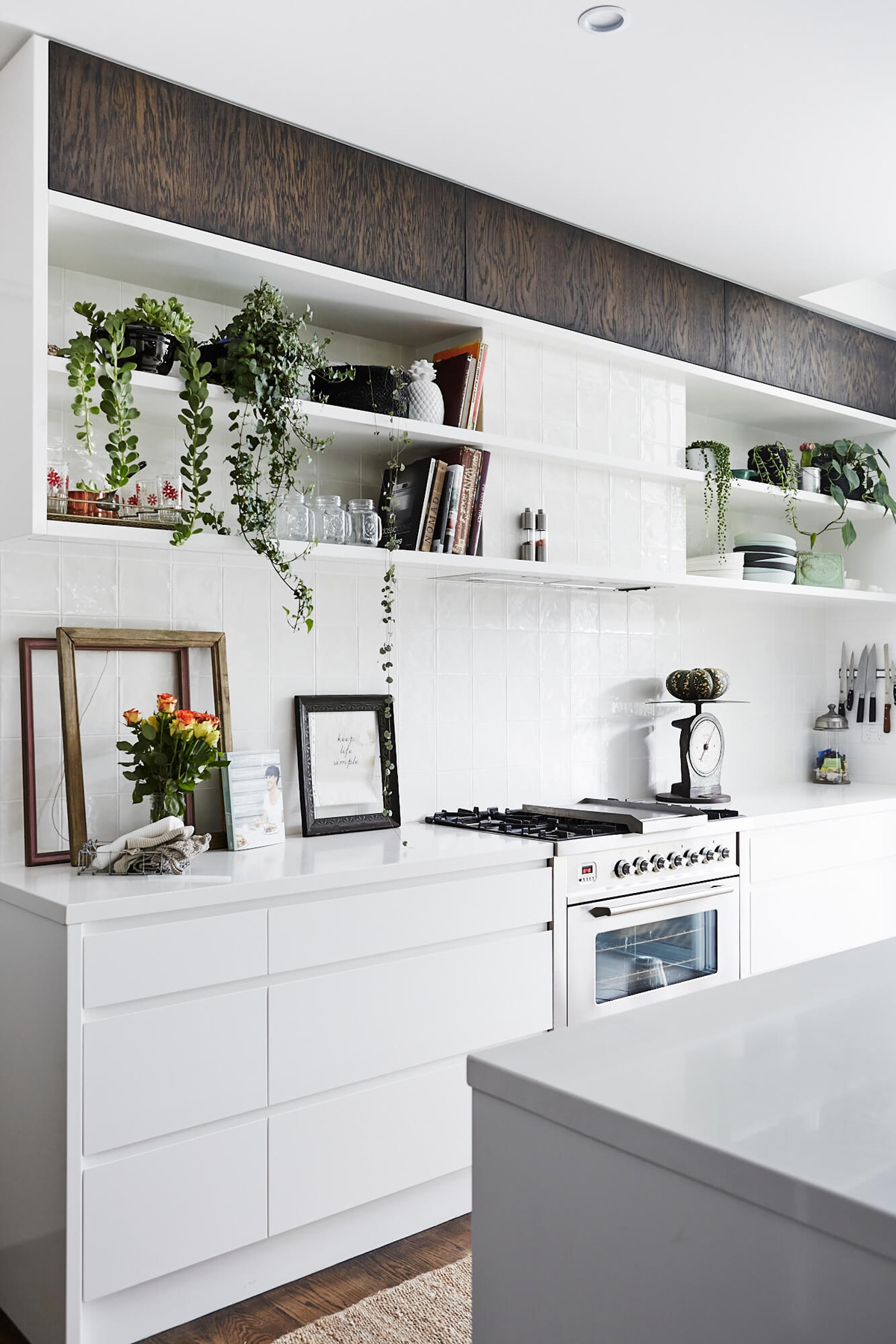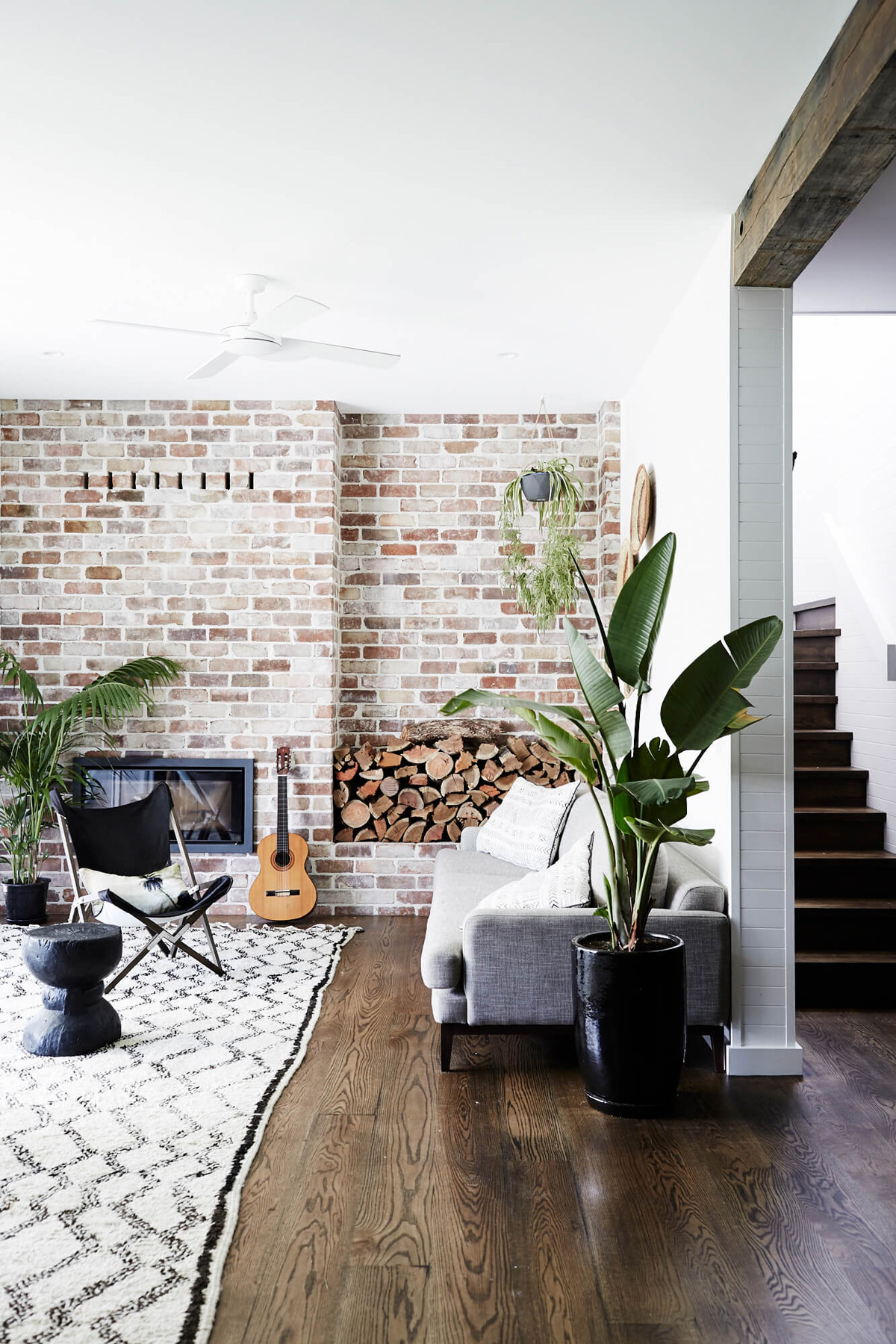 From the living room, imposing floor to ceiling steel doors retract fully to a north-facing covered veranda and outdoor eating area. Outside a manicured lawn extends the living area to the swimming pool and spa. An antique brick wall encloses the property and defines the shape of its private world.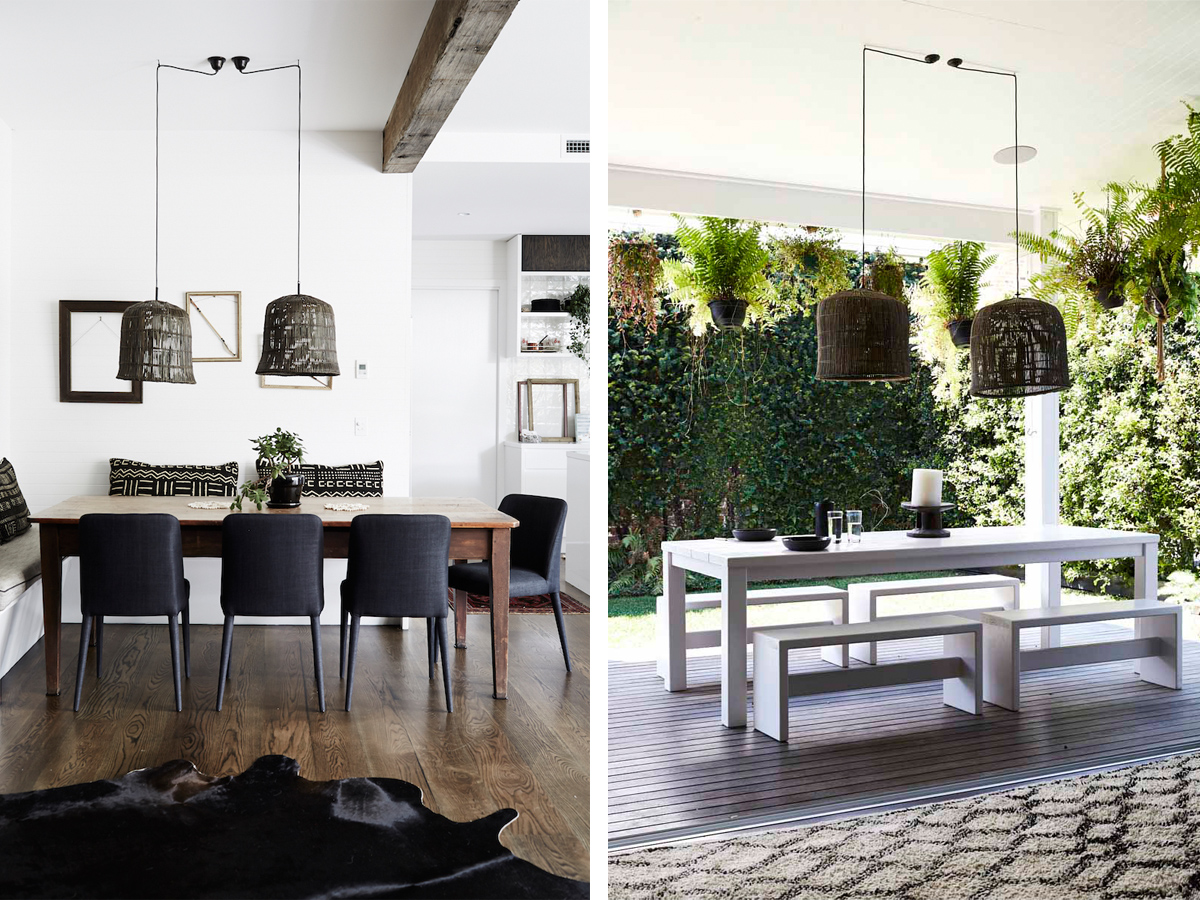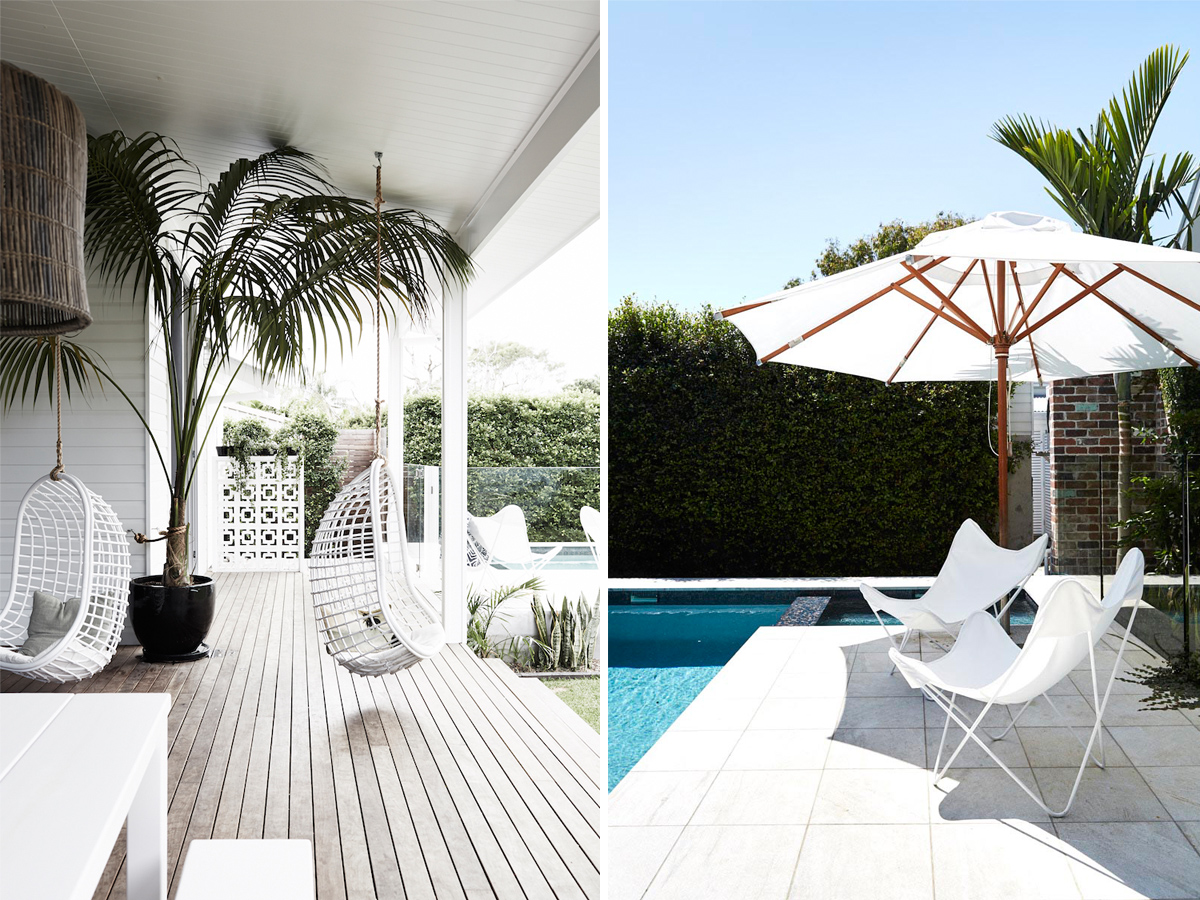 Upstairs has four bedrooms, including a spacious parent's retreat with private lounge. I am all over the palm wallpaper used in the bathroom.