Our talk of outdoor fireplaces on Monday, in this post, took me back to a small exploratory project we did for Constantia homeowners earlier this year. Today we're giving you a look at some of the design process that went into this project.
During our initial conversations they were looking to make more use of their patio space by adding a pergola for all round weather protection and to create an outdoor living space they could use throughout the year. Our brief was to create the conceptual design and layouts of the space.
We started off with these concept boards showing the overall feeling we were looking to create in the space. We wanted to move forward with a look that would seamlessly blend with the current structure (once plastered and painted).
CONCEPT BOARD – pergola

CONCEPT BOARD – seating
CONCEPT BOARD – furniture and finishes
Our initial layout proposal looked like this…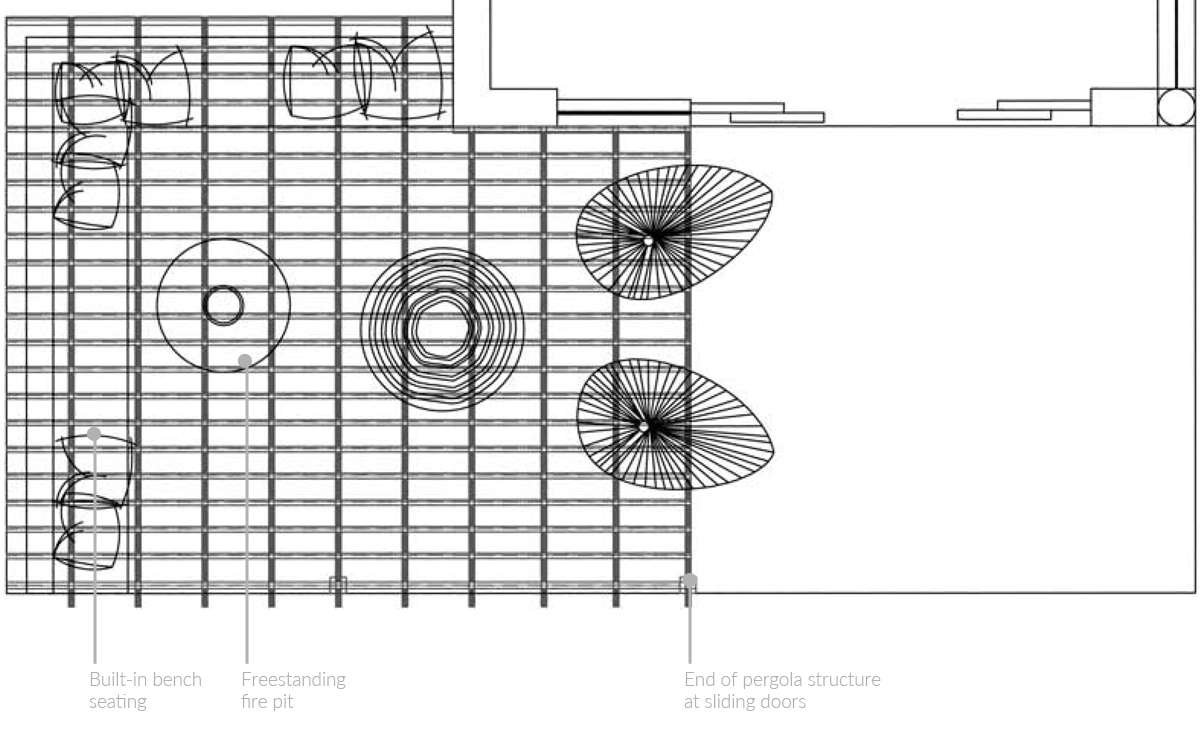 In this initial layout the pergola structure stops at the sliding doors of the living space, so as not to block out the existing view and flow from the house. The built-in custom bench seating was designed to be very deep, affording the clients plenty of space to relax and recline. The 20cm lip behind the back rest is useful for putting glasses, drinks etc instead of coffee tables directly in front of the seating. This also keeps circulation of the space free.
We suggested two Acapulco style chairs as the finishing pieces for the outdoor deck, in keeping with the mid-century style theme from the living area, and also to continue to the modern, minimal theme.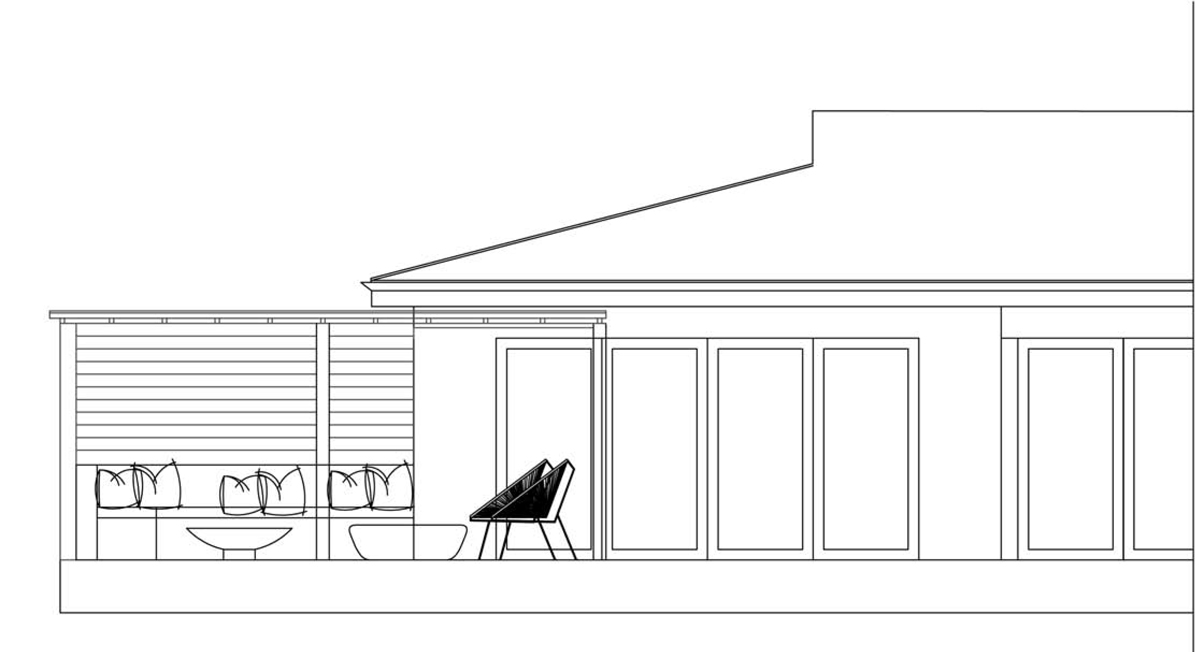 The mix of materials proposed for the structure – namely dark painted wood for the pergola back walls and structural supports and concrete for the custom bench style seating and screed flooring – was done to compliment the re-finished house, providing the client with a minimalist, contemporary setting without the need for many loose furniture items.
This elevation shows a mock up of the space, against the current house.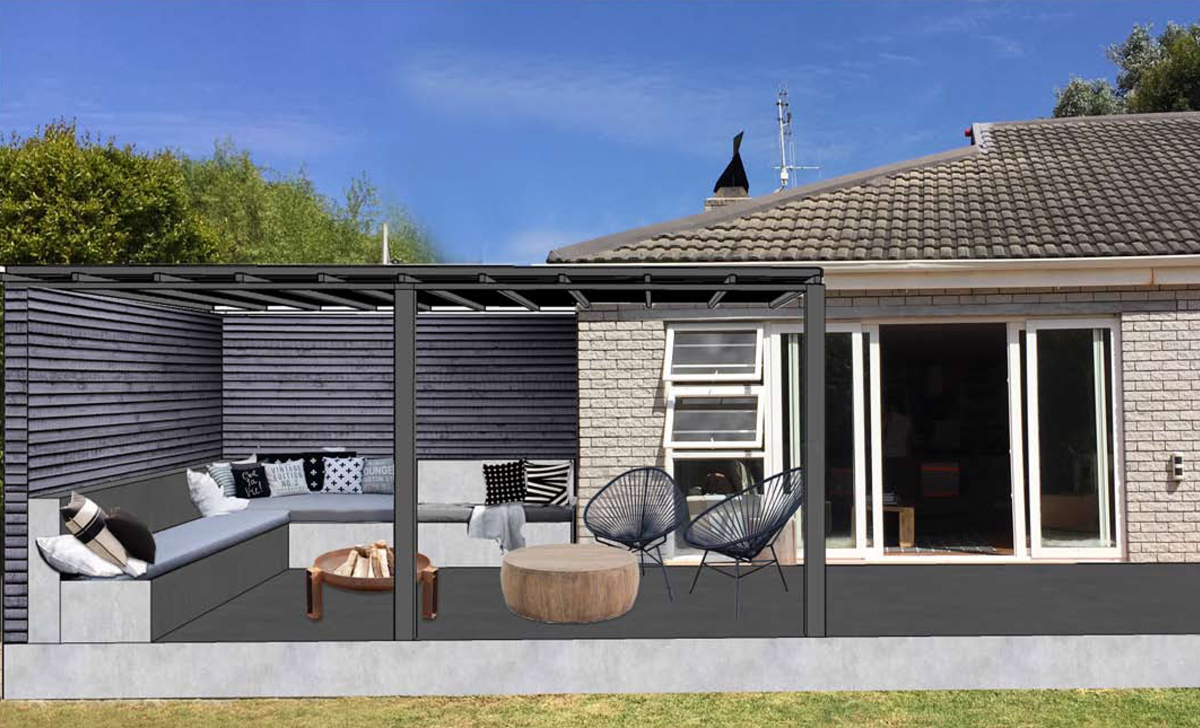 DESIGN HOURS : 12 hours
To learn more about how we can help you with your next project – little or large – contact us on design@thehomestudio.co.za or visit us online
SaveSave
SaveSaveSaveSave