Margot Molyneaux opened her Roland Street store at the end of 2016, showcasing the brand's minimal-chic design. The premise of the design was to create a beautiful store that woman would love visiting and feel entirely comfortable.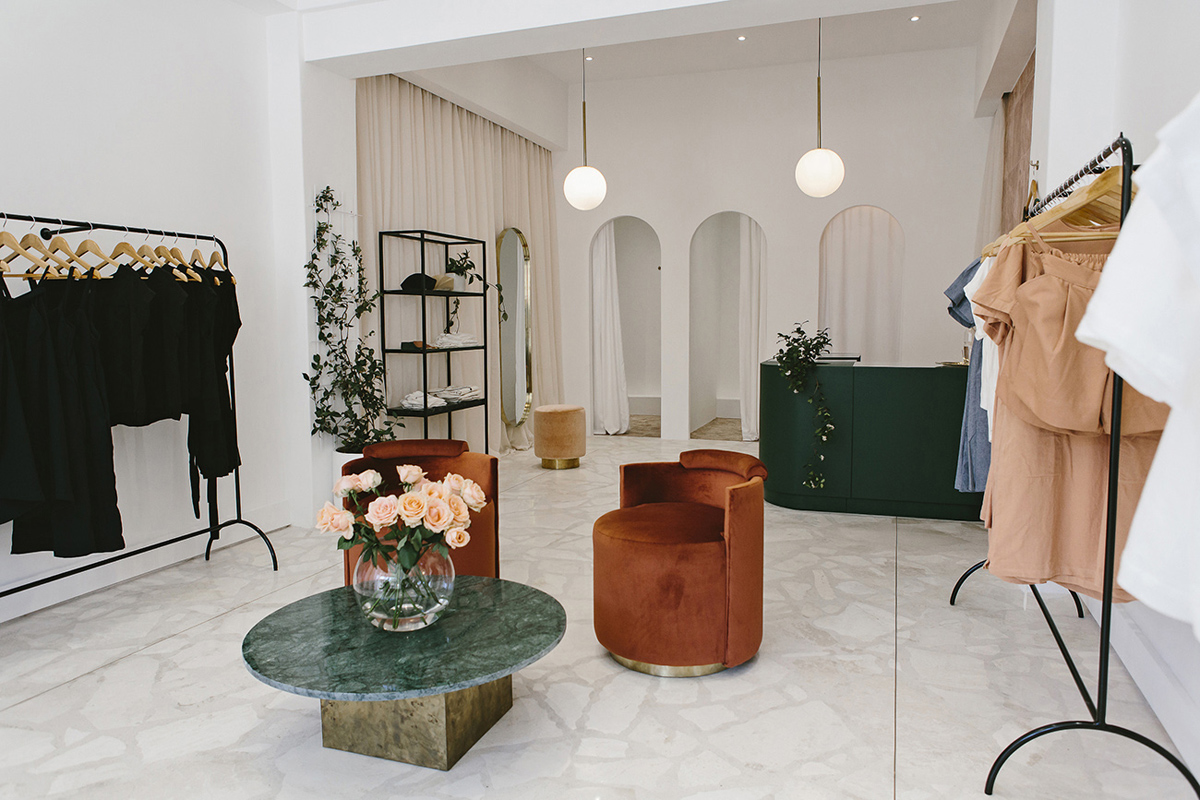 What this translates to in the space is thinly curved black clothing racks, a sitting area highlighting some of their favorite designs by Dimore Studio, brass-accented Michael Anastassiades lights, and a wraparound, emerald green cash desk dramatically set against a floor-to-ceiling wall of pink travertine.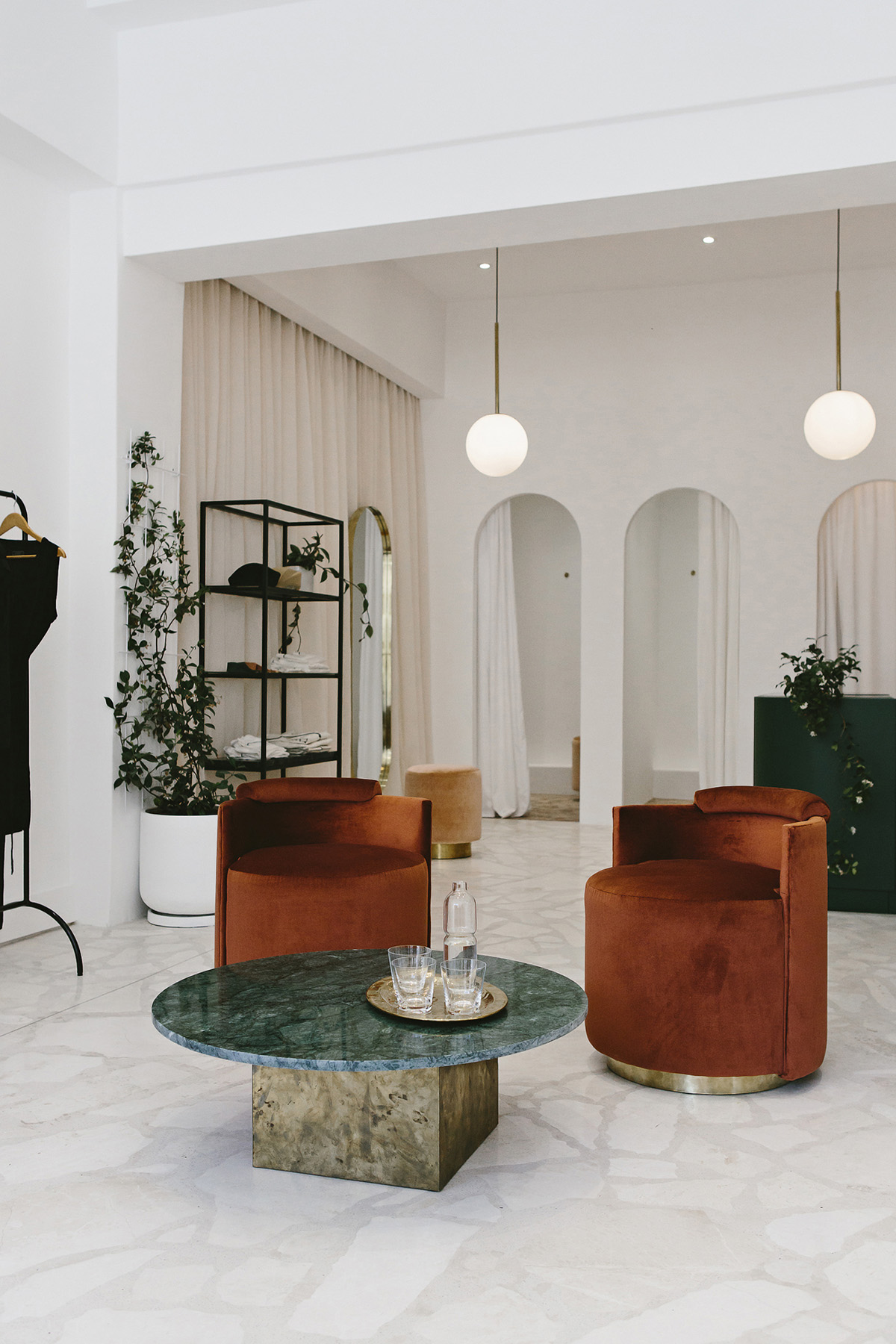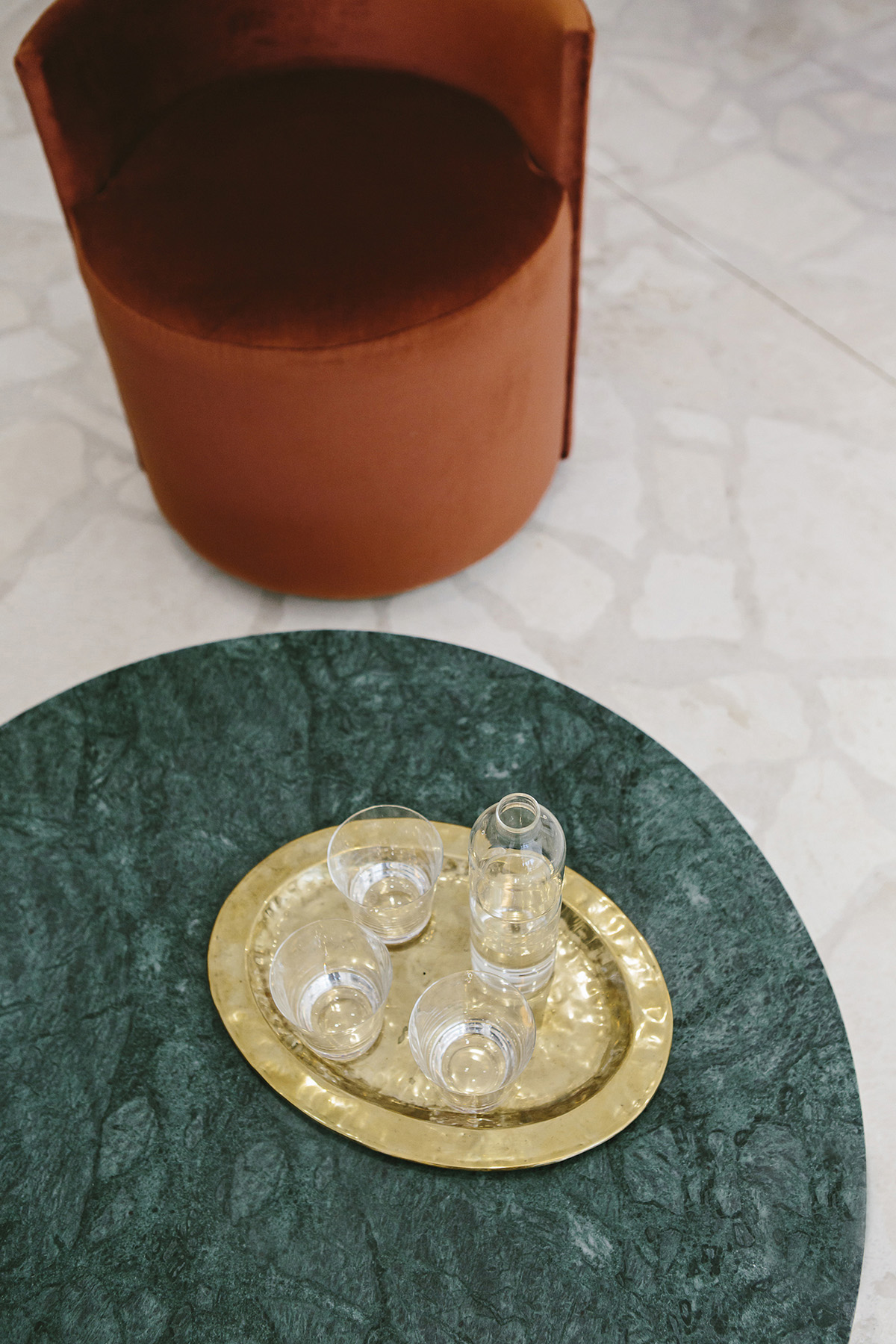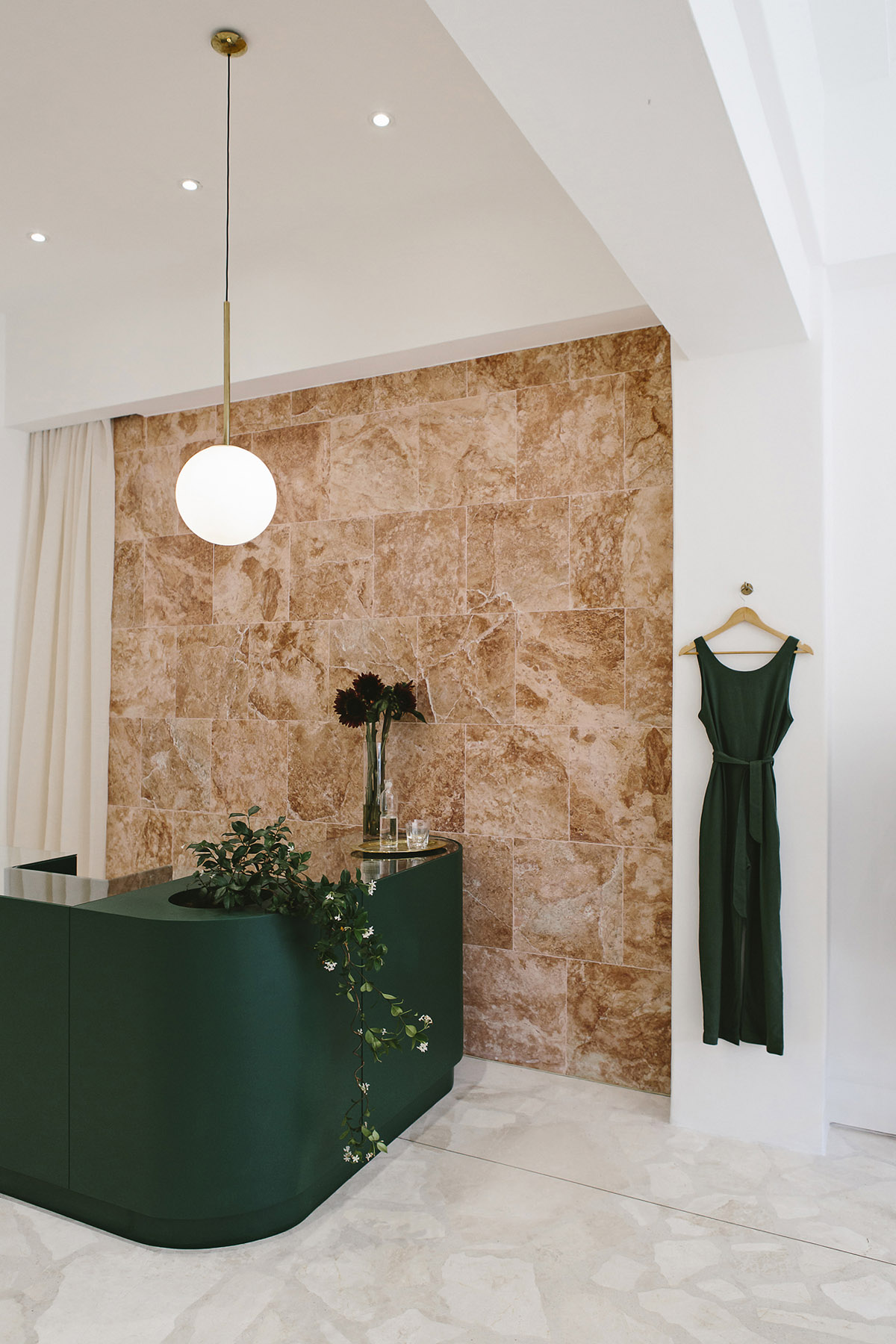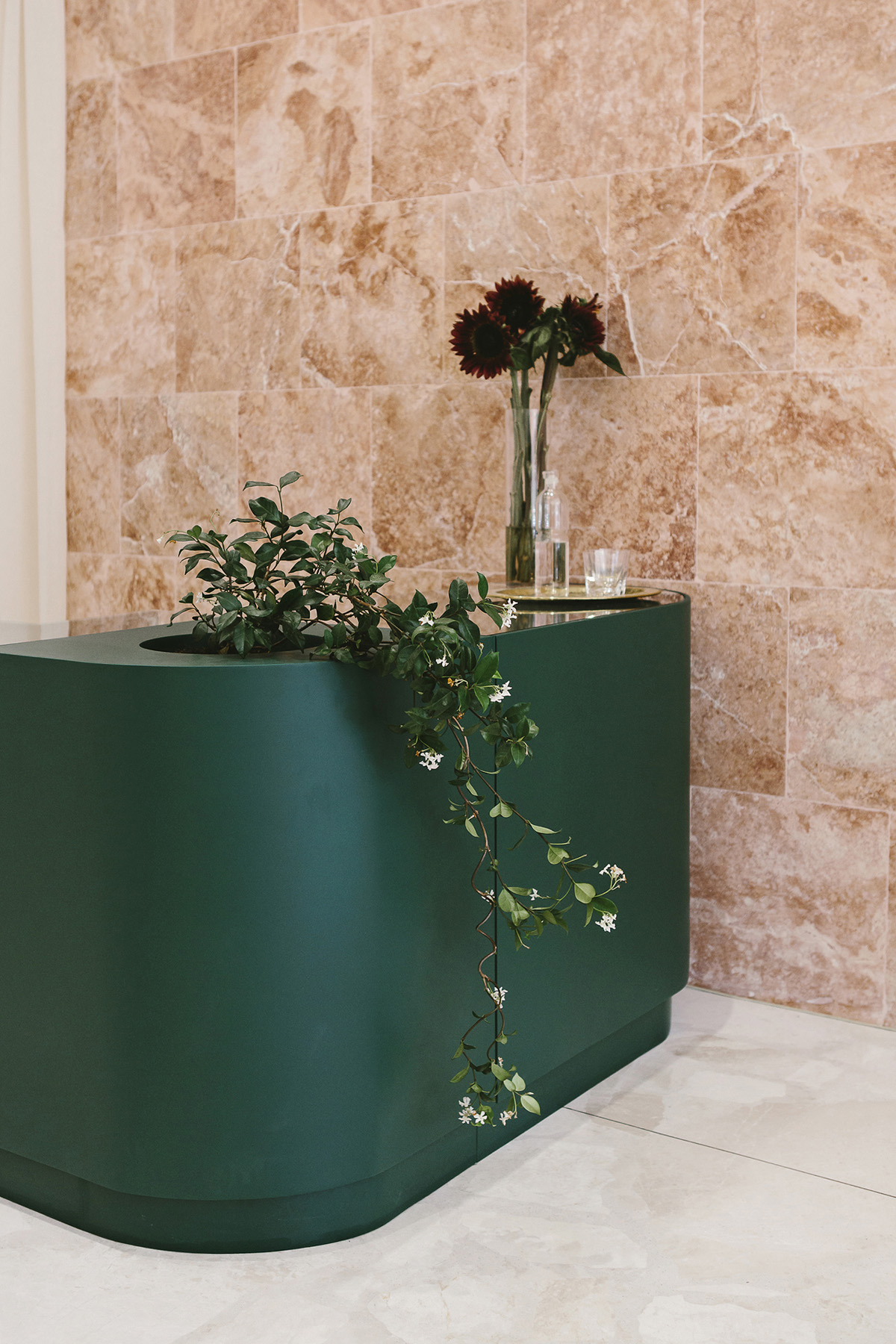 The shop also features great, organically-shaped jewelry by local designer Gisele Human; the two are collaborating on a larger homeware collection launching later this year.
SaveSave
SaveSave
SaveSave