On Tuesday we toured Liam Mooney's residential project, Apartment Burg, in this post. Today we're using the dining room as our inspiration and showing you how to re-create this same refined look in your own home.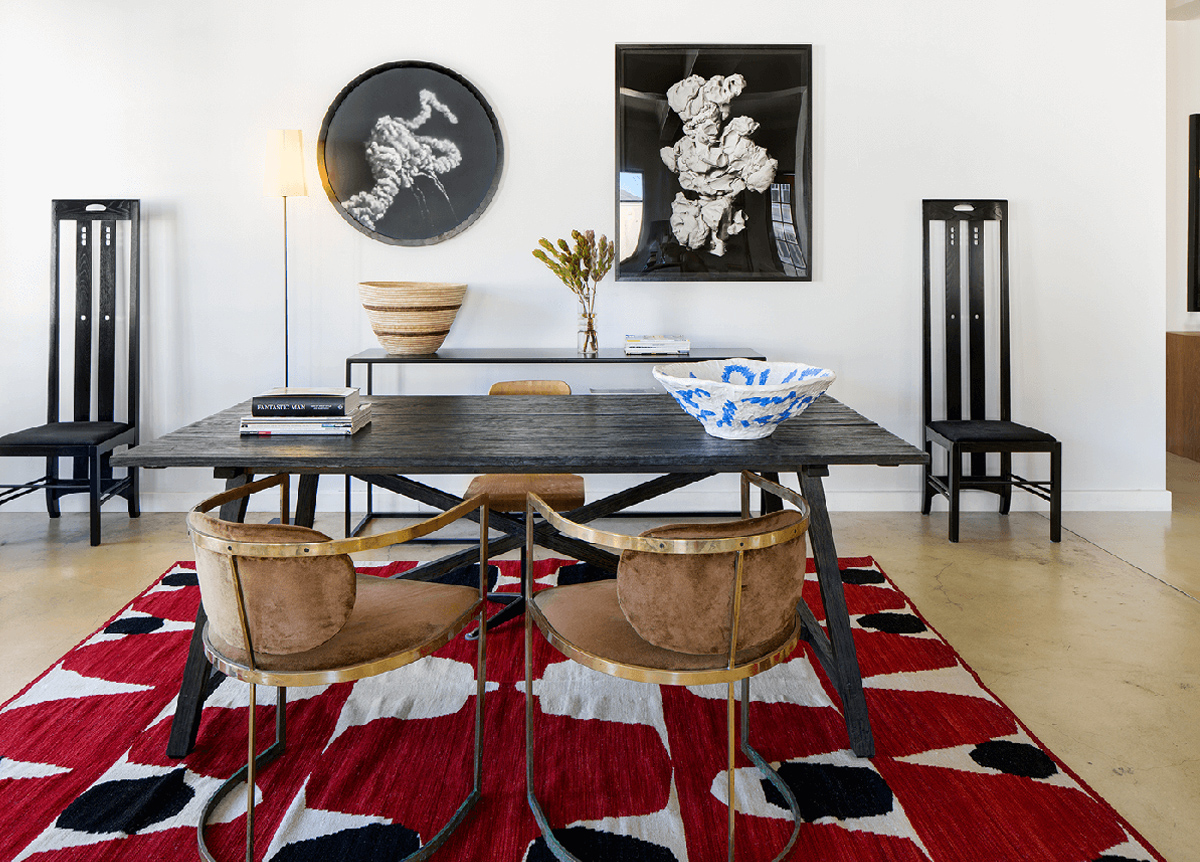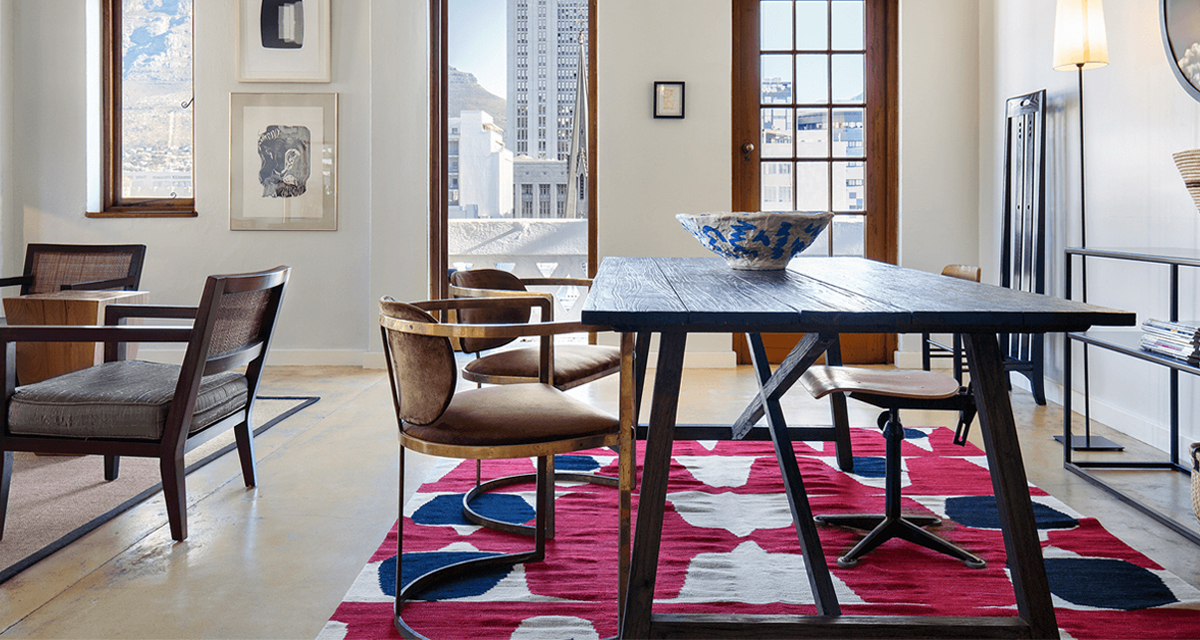 With a white backdrop notice how the beauty of the pieces speak for themselves, and it is a case of less is more. Sparsely furnished, but not spartan, with purposefully chosen pieces and accessories.
GET THE LOOK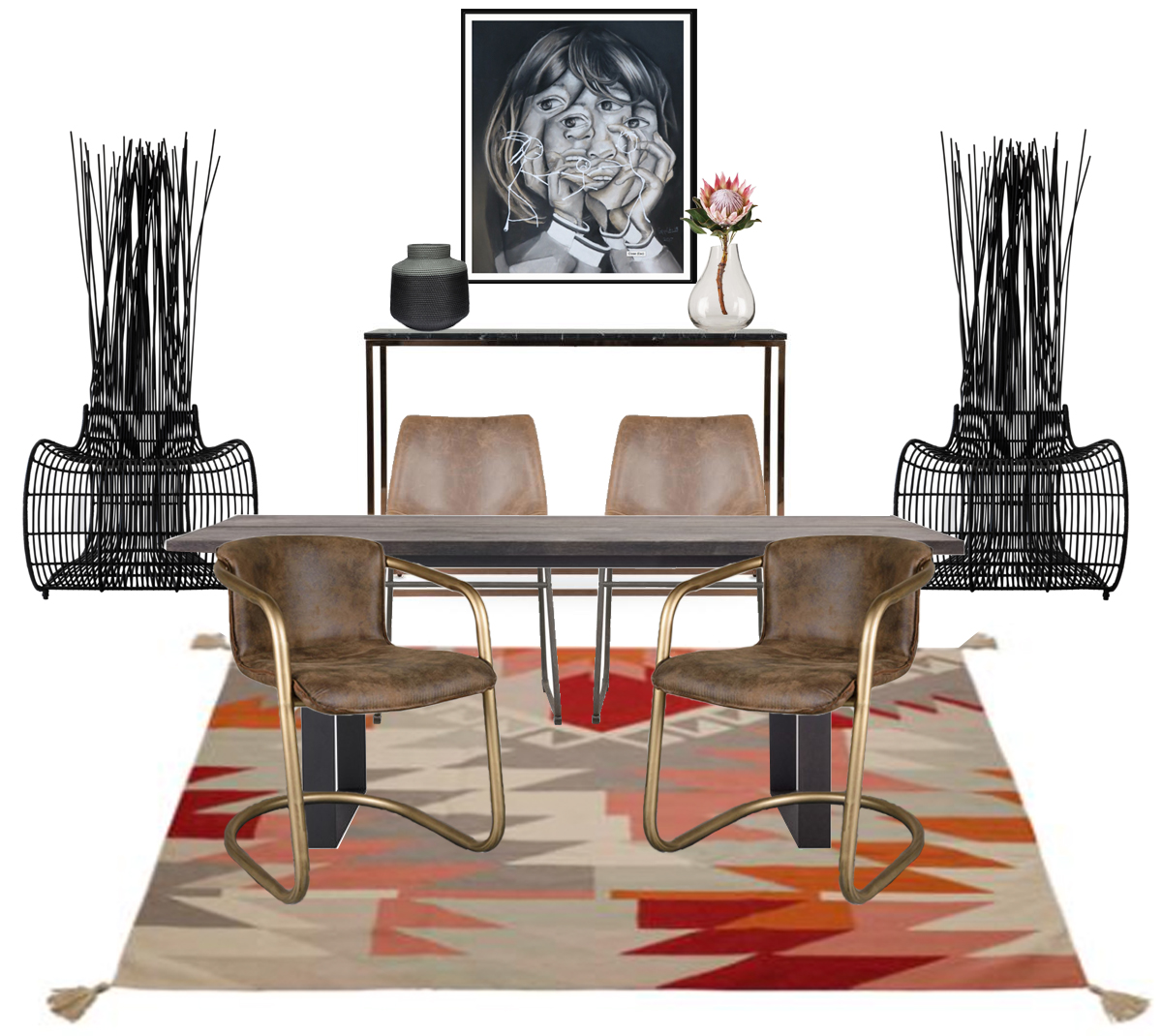 We sourced the furniture from our well know local retailers and voila! I have to say I am particularly enamoured with the Landon dining chairs from SHF – even with the brass frame they have a strong masculine look to them.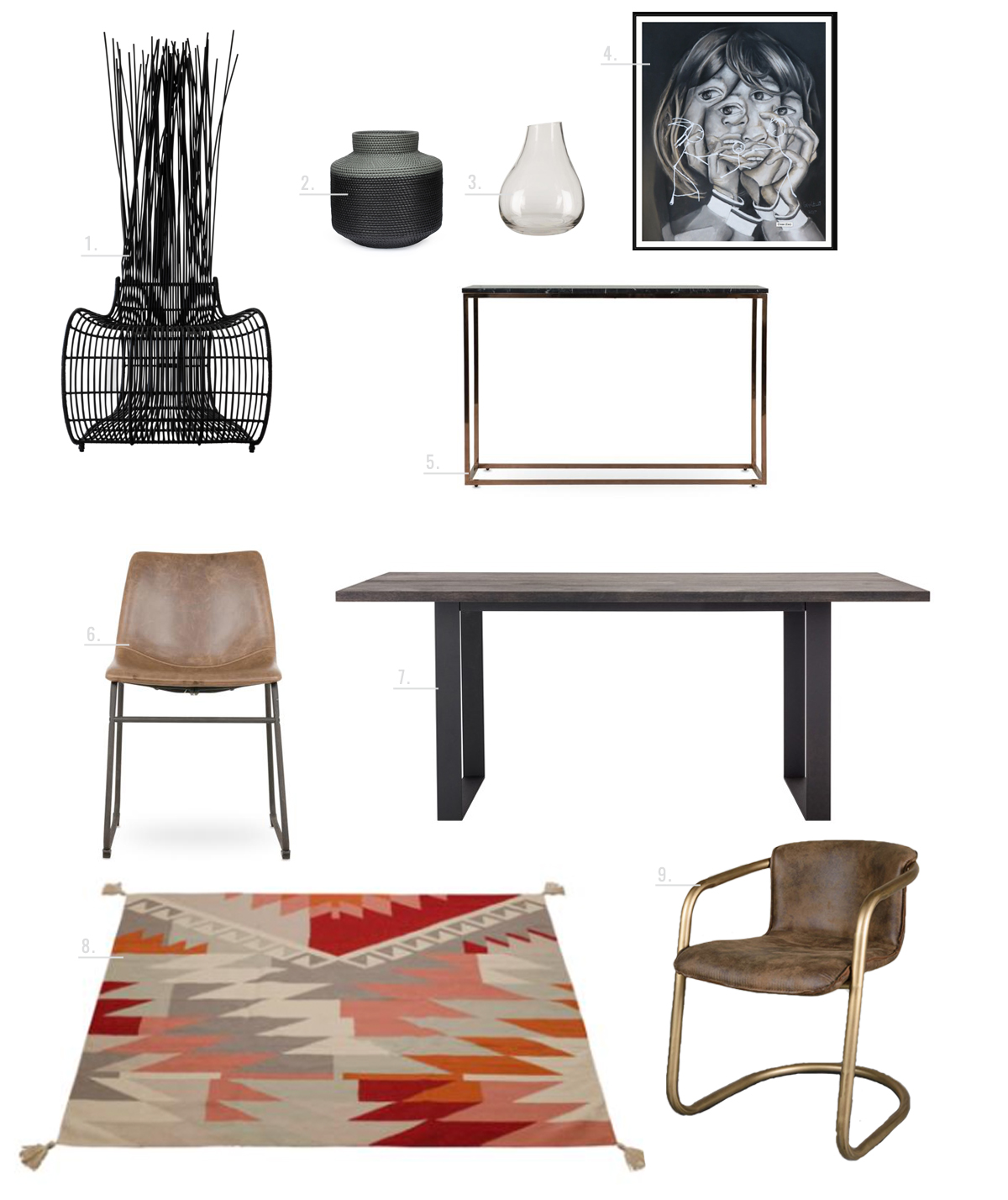 1. Yoda Chair Wenge 2. Carina Rattan Vase 3. Glass Vase 4. Granville Engelbrecht Art 5. 5. Copper + Marble Console 6. Origin Dining Chair 7. Split Dining Table 8. Rug 9. Landon Dining Chair
SaveSave
SaveSave
SaveSave