After this Plywood House tour, we looked a little deeper into the usage of plywood in interiors – something that has been on the rise in homes all over the world. From built-in storage, kitchen and bathroom cabinetry, ceiling, wall and floor coverings, furniture and doors, you name it… it's being done in plywood.
Why? You may well ask… Well the obvious answer is that it looks good. No matter how good a material it is, it wouldn't be popular if people didn't love the look of it. The lightness in the colour of the wood, the exposed cut edges and the unique pattern of the finish.
Since plywood is basically thin layers of timber glued together, it is often a less expensive option to solid wood, but can also be stronger than traditional wood. The flexibility of plywood allows furniture makers to experiment with lines and shapes in a way that other materials may restrict.
Built – In Storage
Built – in cupboards and shelving work beautifully in bare plywood. A simple finger pull hole is practical, budget friendly and adds to the minimalist, Scandinavian look.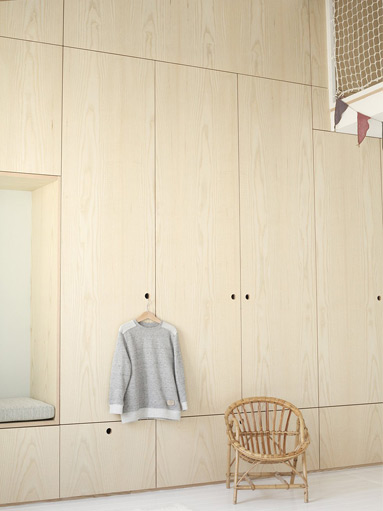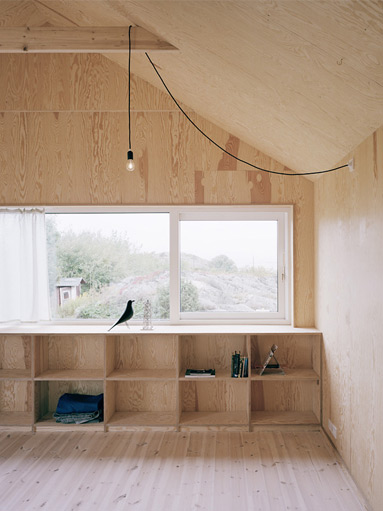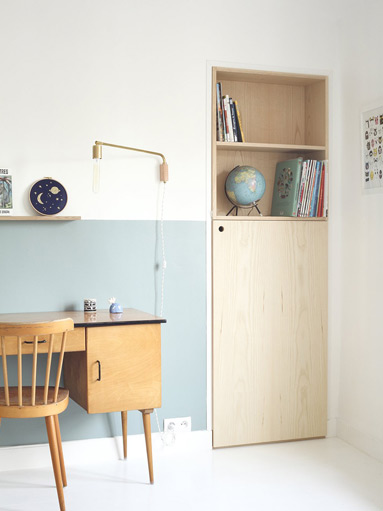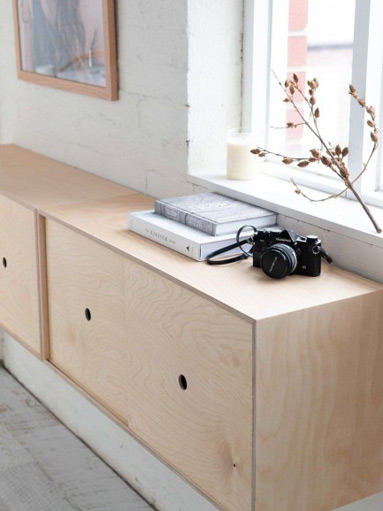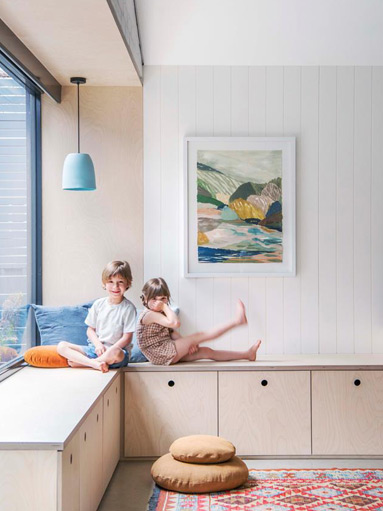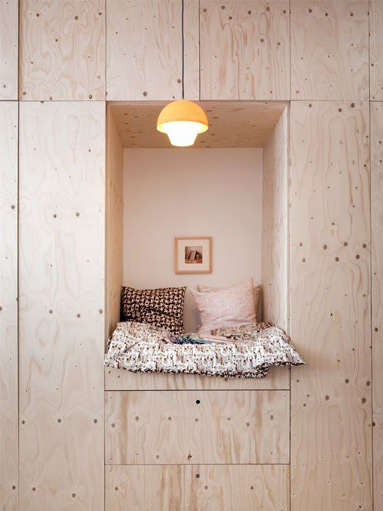 Kitchens
Plywood used in kitchens is a great option. The varying grains and knots in the wood add interest and uniqueness. We especially love the look when combined with natural stone and other simplistic elements. If you don't want to overdo the wood look, paint certain panels in between to break it up.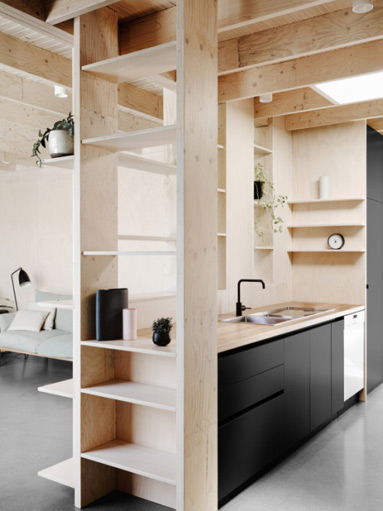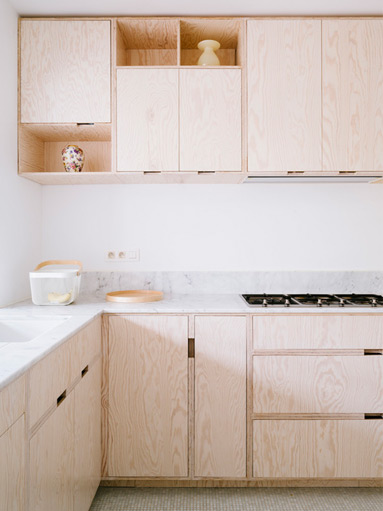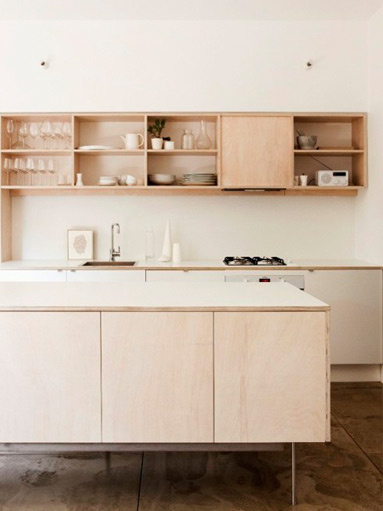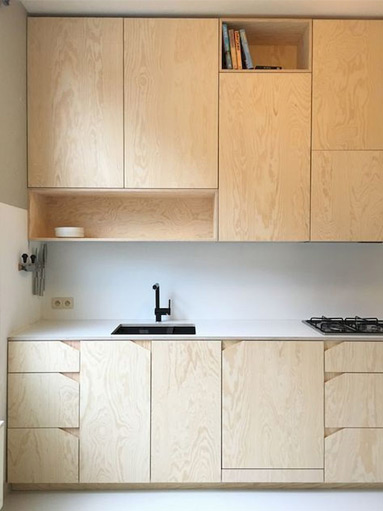 Bathrooms
Using plywood in a bathroom can create warmth and texture to an all-to-often cold space. Just ensure the wood is properly sealed to ensure it is protected from wet and damp.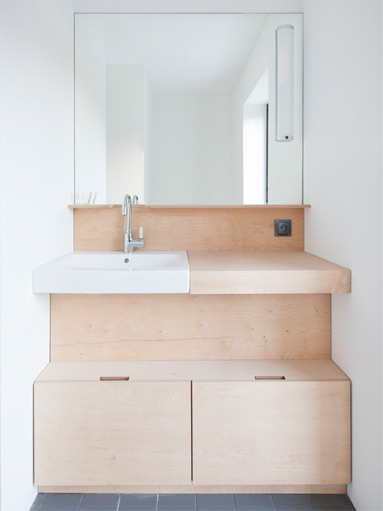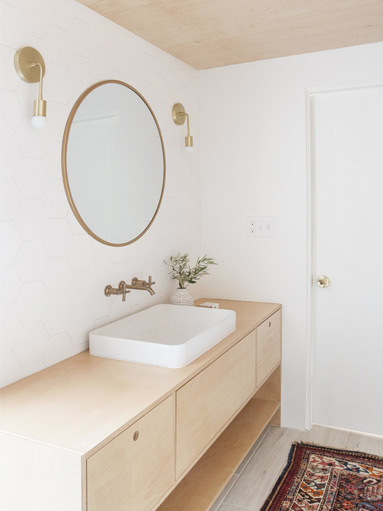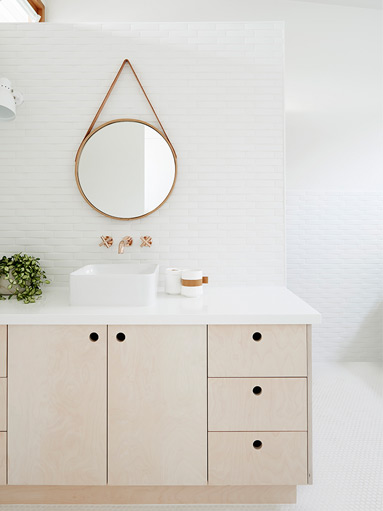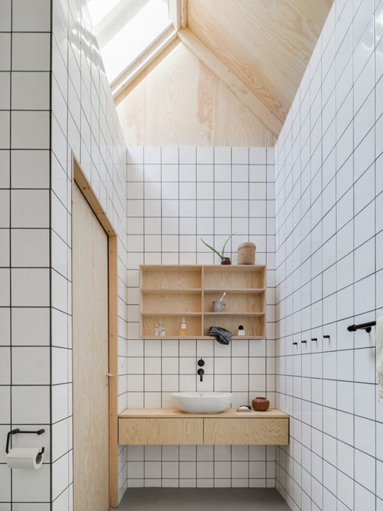 SHOP THE LOOK