With visitors in town and being relatively new back in Cape Town I'm always looking for dinner options that have good food and gorgeous interiors. A little internet research lead me to Mulberry & Prince – a very stylish looking bar and restaurant located on Pepper Street in town. That pink door – LOVE! It's so Palm Springs.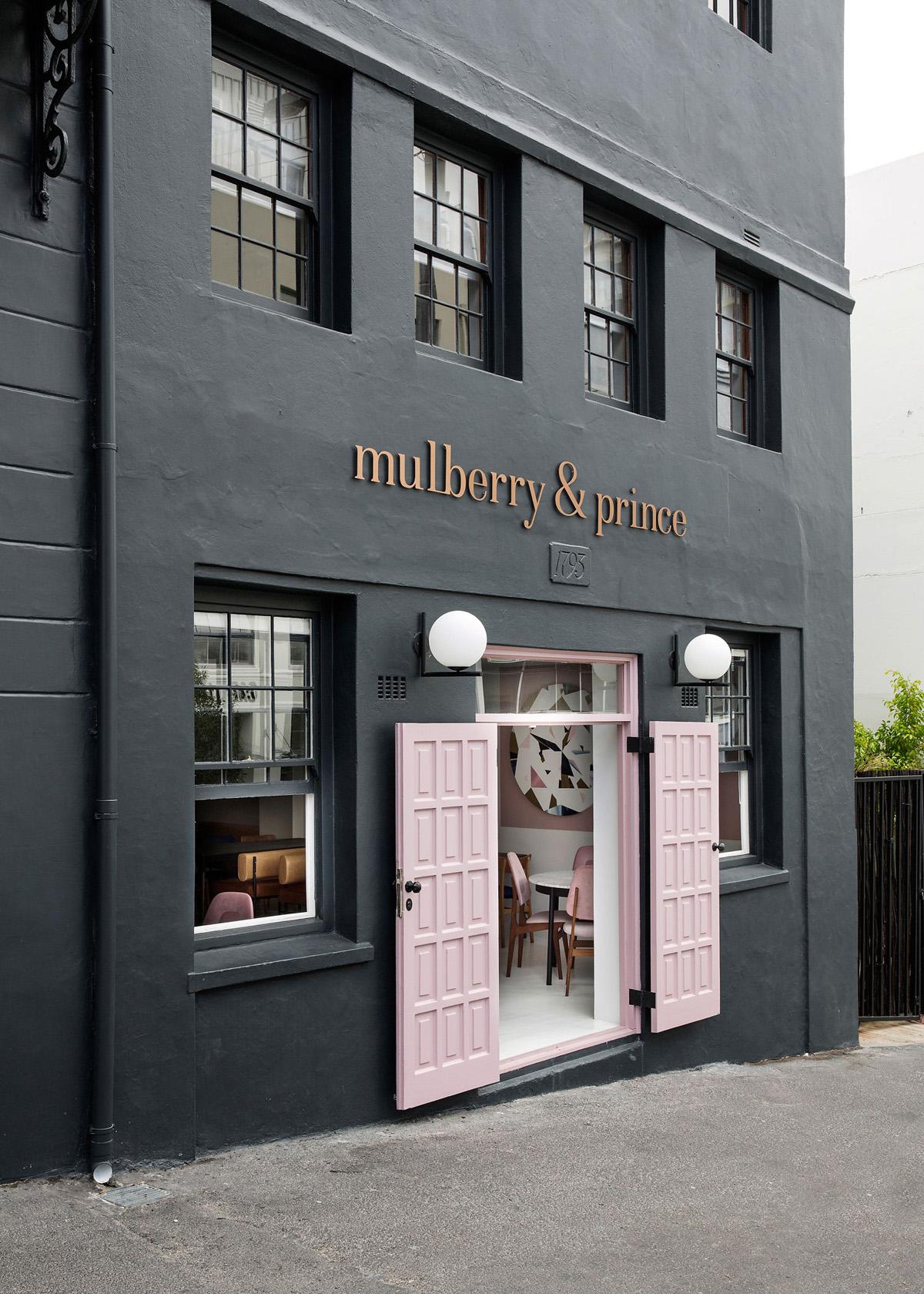 Designed by Atelier Interiors they set out to create a space of understated elegance, to compliment the modern style of the share-cuisine served.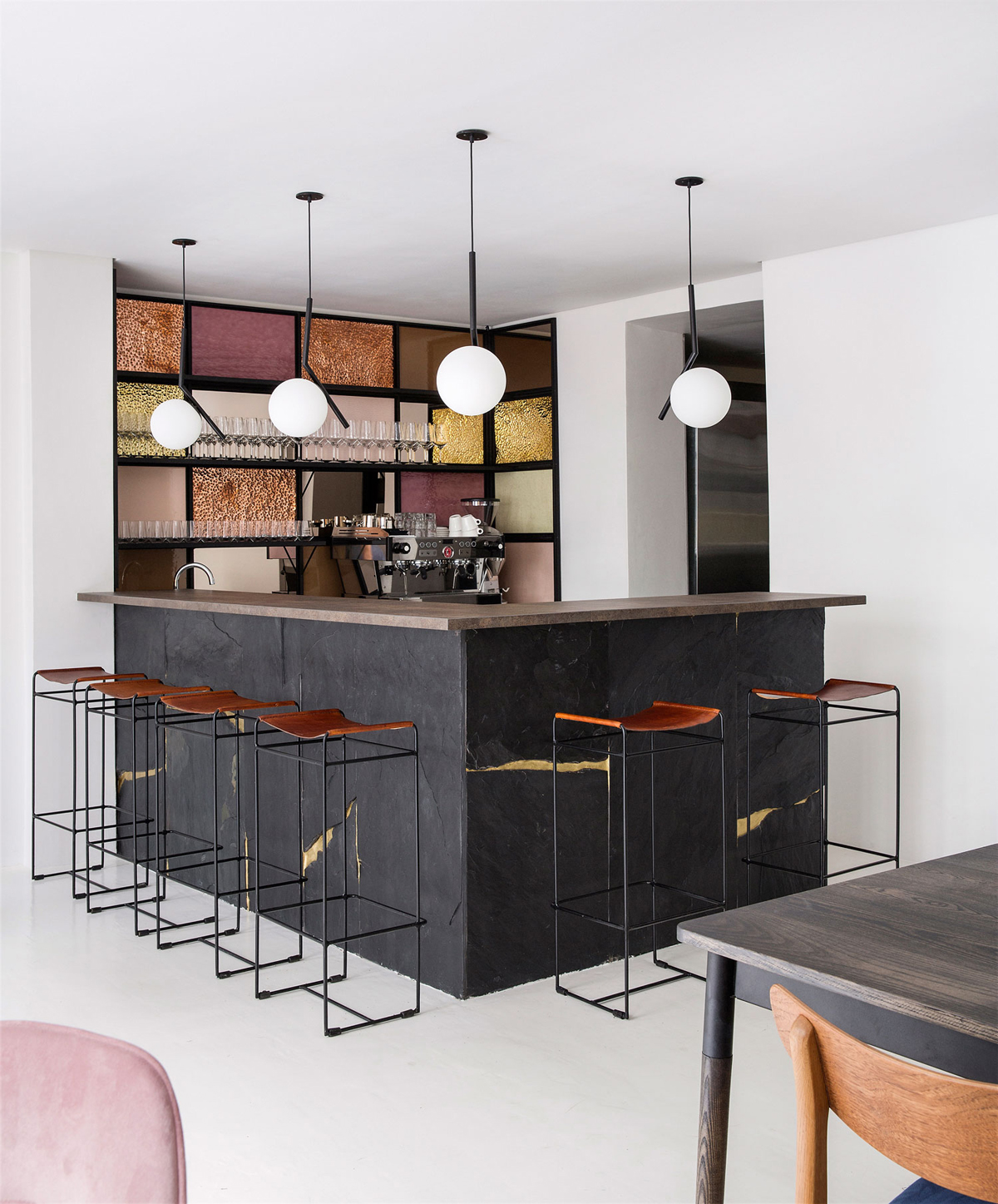 The designers used stained glass, lush velvets and an eclectic mix of custom and modernist furniture within the white, gallery-like setting, to create a French retro-chic feel.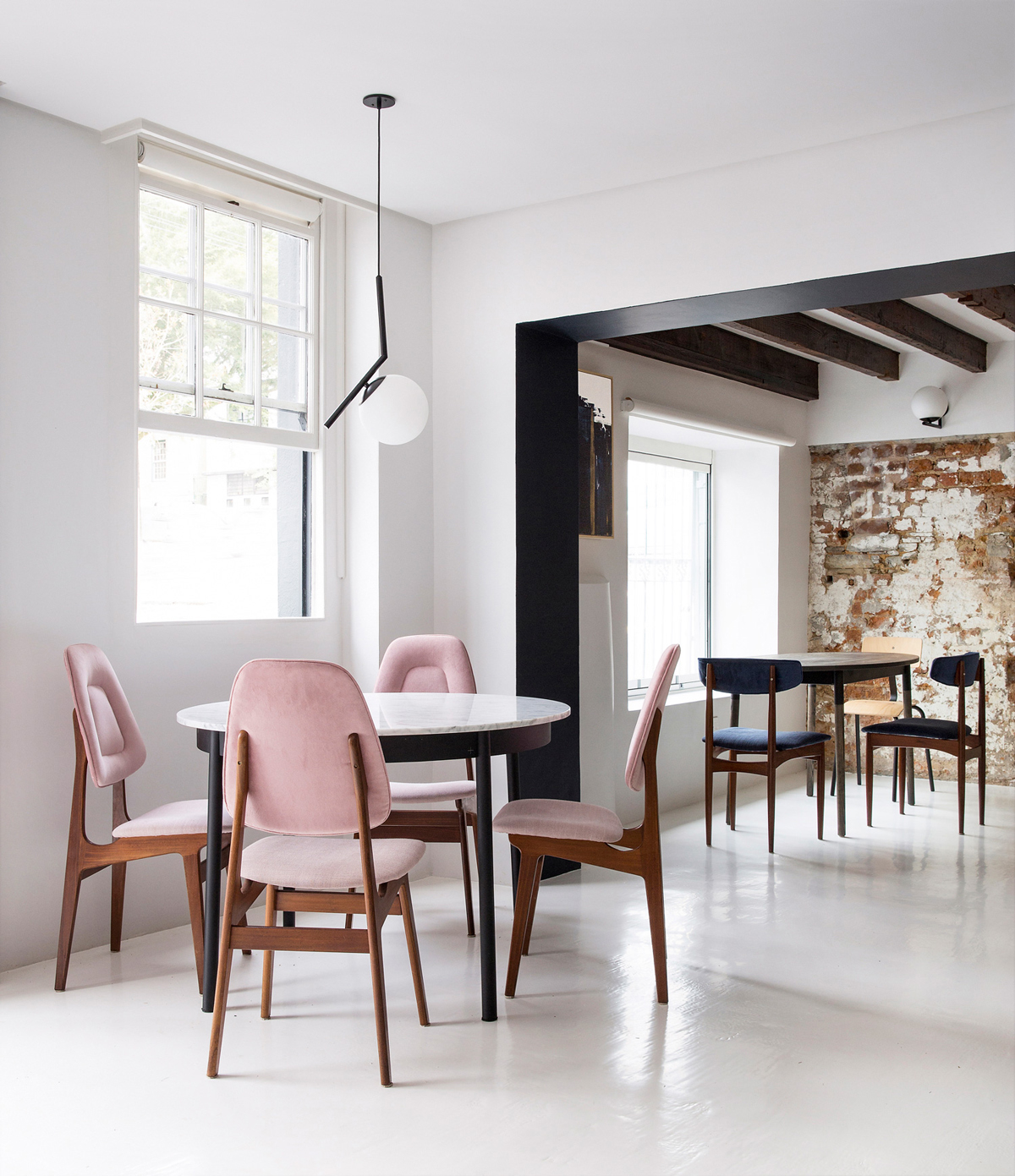 Most of the elements were designed specifically for the restaurant by a selection of talented local designers, such as Conrad Van der Westhuizen who helped bring the vision for the lighting, copper tables and stained glass features to life. The marble and timber tables are manufactured by Pedersen and Lennard and the leather and barstools by Stokperd – both Cape Town based.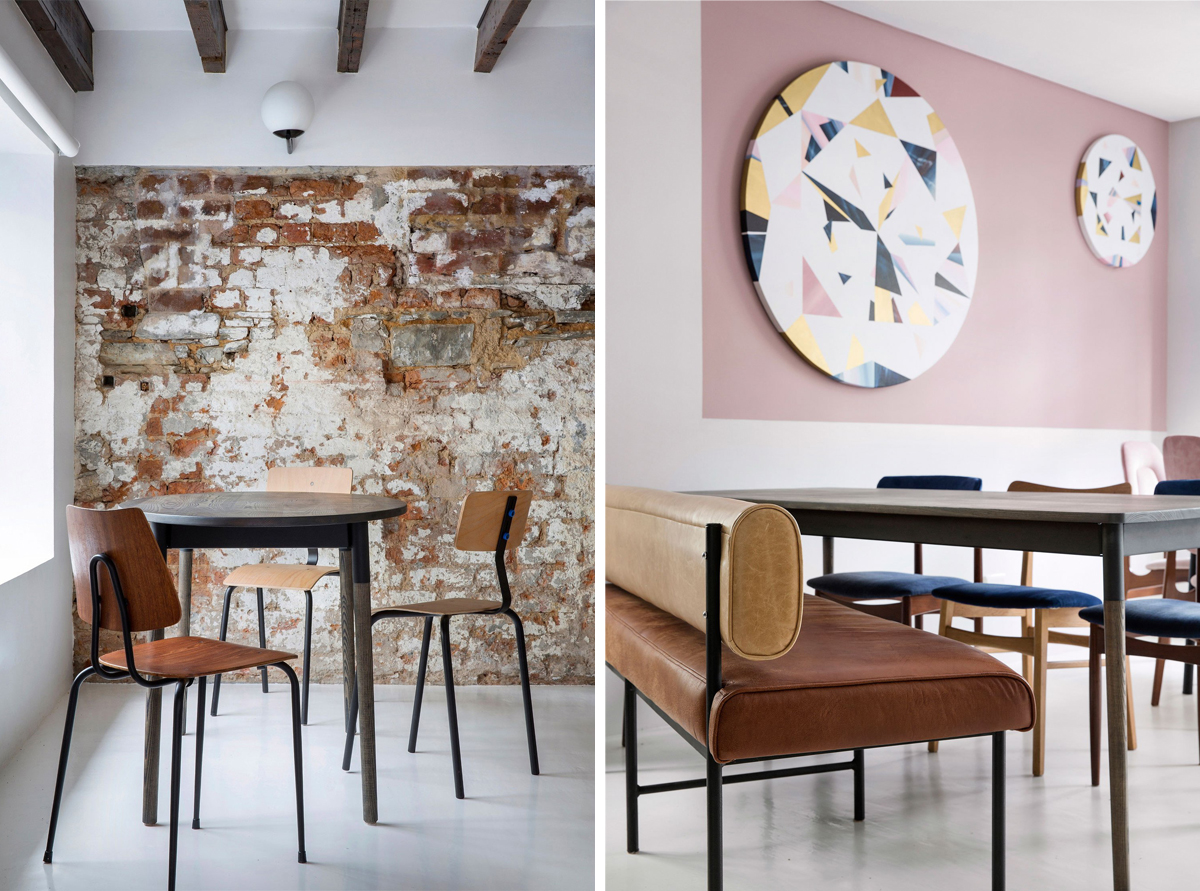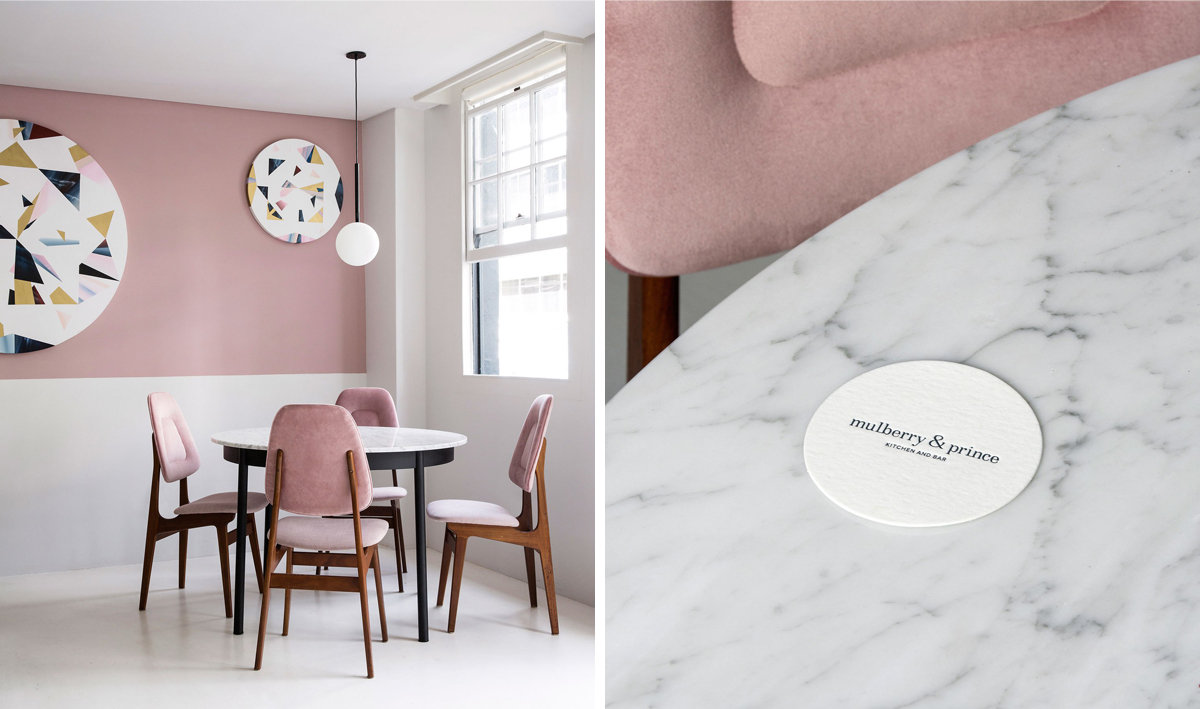 via yellowtrace
The reviews I've read on the food have been interesting, many leaning to personal preferences rather than objective feedback on food quality, which leaves a lot to interpretation. I'm keen to form my own opinions!
Let us know if you have visited and what your thoughts are…
SaveSave
SaveSave