We are back at office D today, showing you more of the concept and design for the supporting spaces within the office.
Just a quick recap on what we discussed yesterday. For the main working office, we used a very neutral palette consisting mostly of wood, white, grey and black – and have focussed on creating a refined and sophisticated feeling for the space, with a slightly masculine edge.
When it comes to the rest of the office we were looking to bring in lots of colour. Painting all the walls a lovely saturated colour would help unify a few of the disjointed spaces and make the spaces feel warmer and more considered.
These spaces include the entrance foyer, kitchen canteen and meeting room. Let's take a little look at how things started out.
BEFORE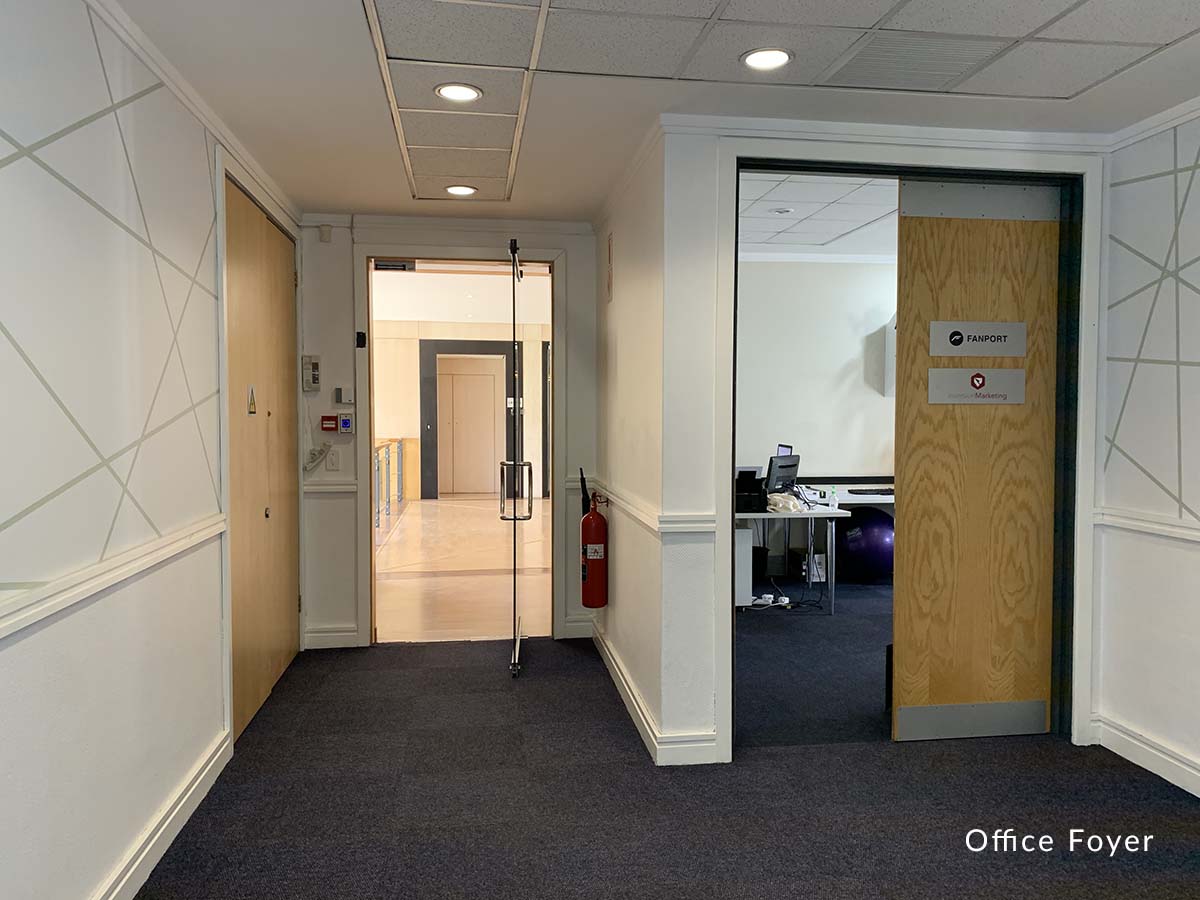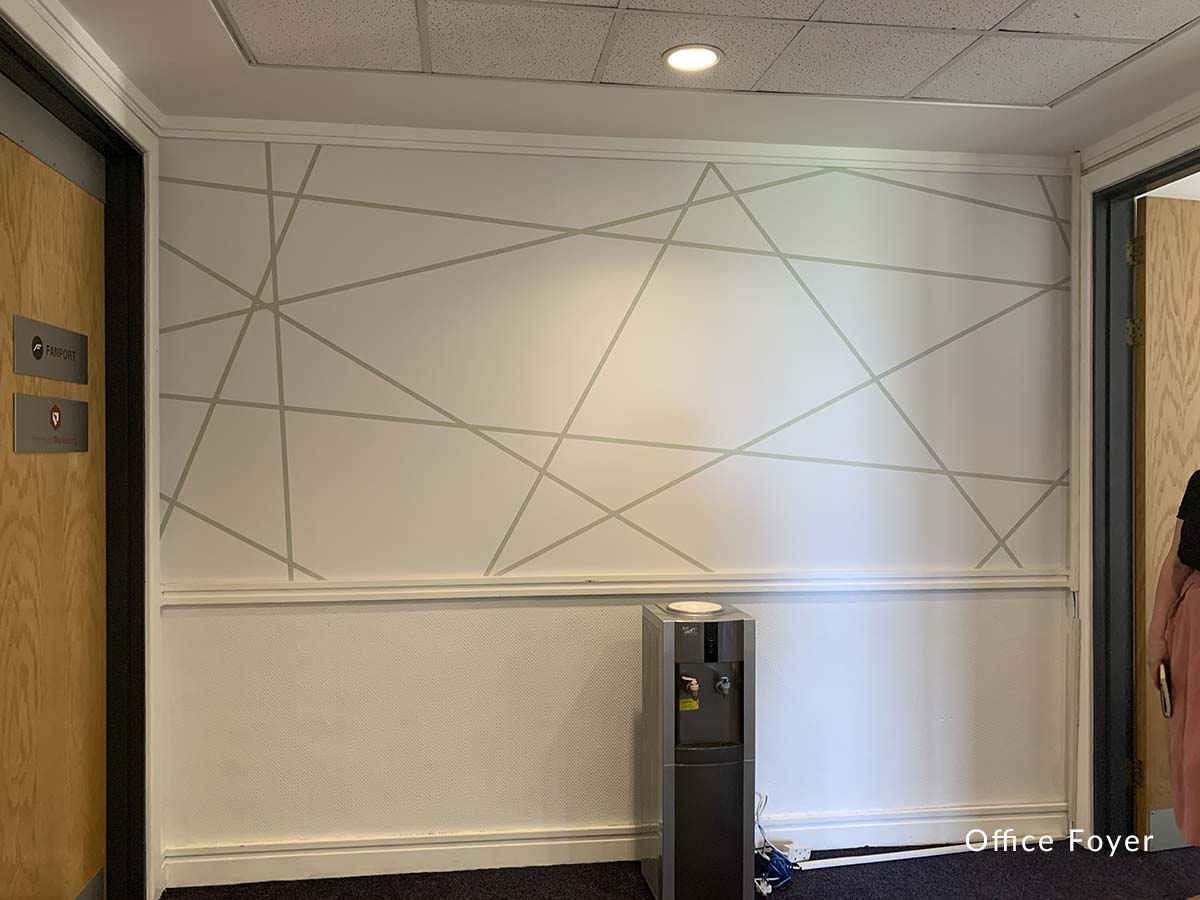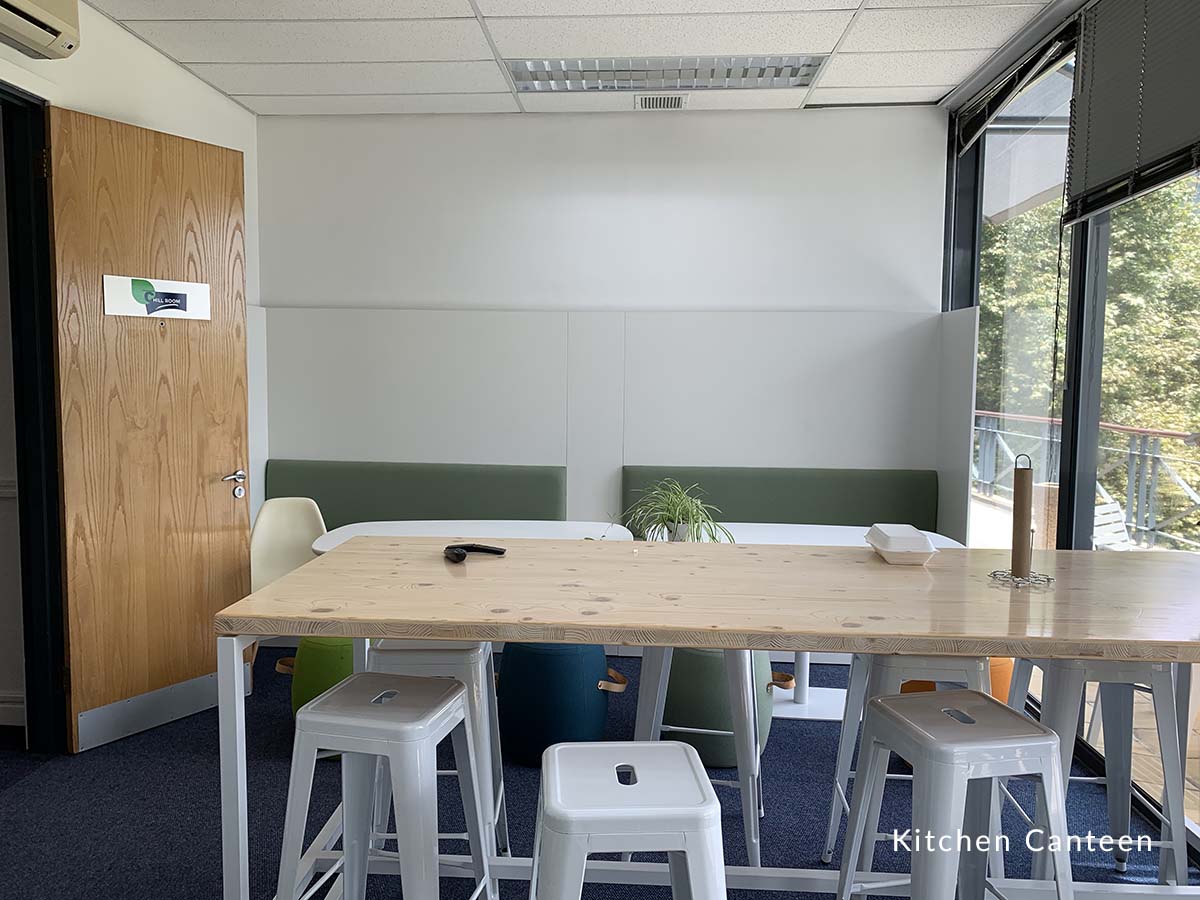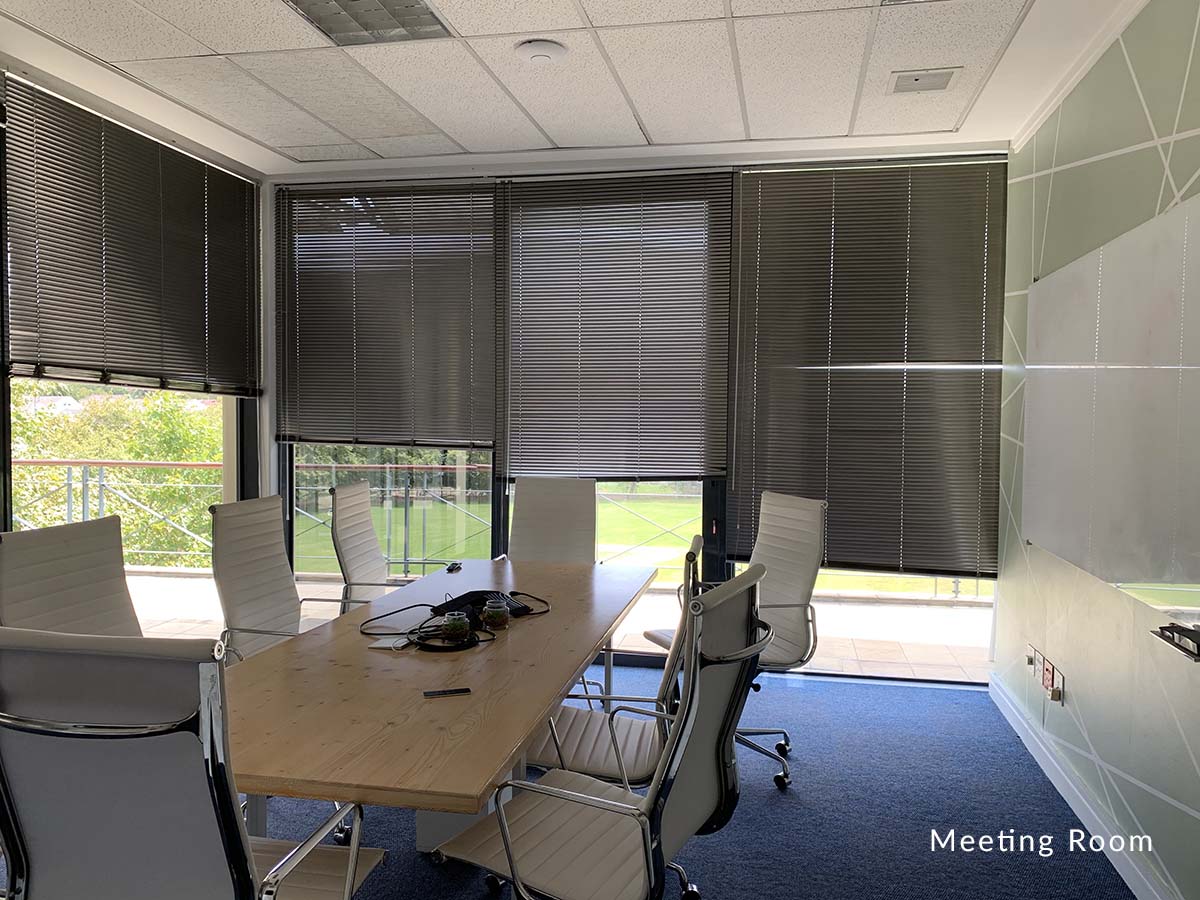 Again the floors and ceiling are the major eye-sores, with everything feeling just a little sad. While there is nothing wrong with most of the furniture, the overall setting is bringing the feeling down in the space.
BRIEF + CONCEPT
The corporate colour for Office D is lime green, but the client was flexible on the shades of green that we were able to incorporate into the design.
Within the entrance and canteen area, we proposed changing the feeling completely by painting all the walls within this area shades of rich and deep green colours. Painting these two adjoining spaces a colour other than white will visually tie the areas spaces together, but keep highlighting their separation from the main working office.
We also wanted to break through the hatch, to open the canteen into the foyer, so the two spaces didn't feel so isolated from each other.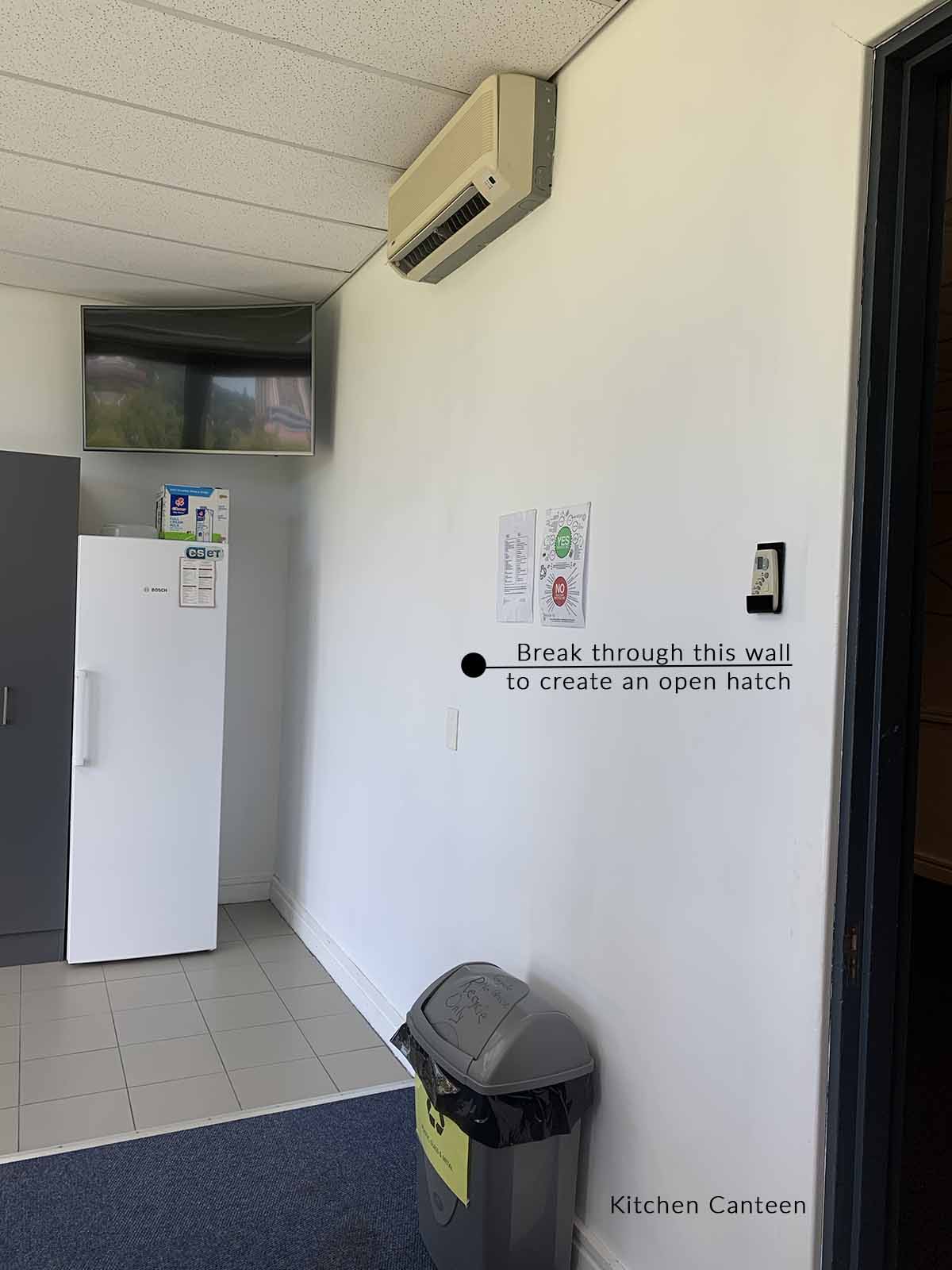 A darker backdrop has the added effect of giving the space a more defined sense of purpose, and also injects a feeling of warmth and richness into the room.
The shades of green will also bring the (new proposed) wood flooring and white furniture pieces to life. They will sing against the green backdrop and feel like new, refreshed pieces.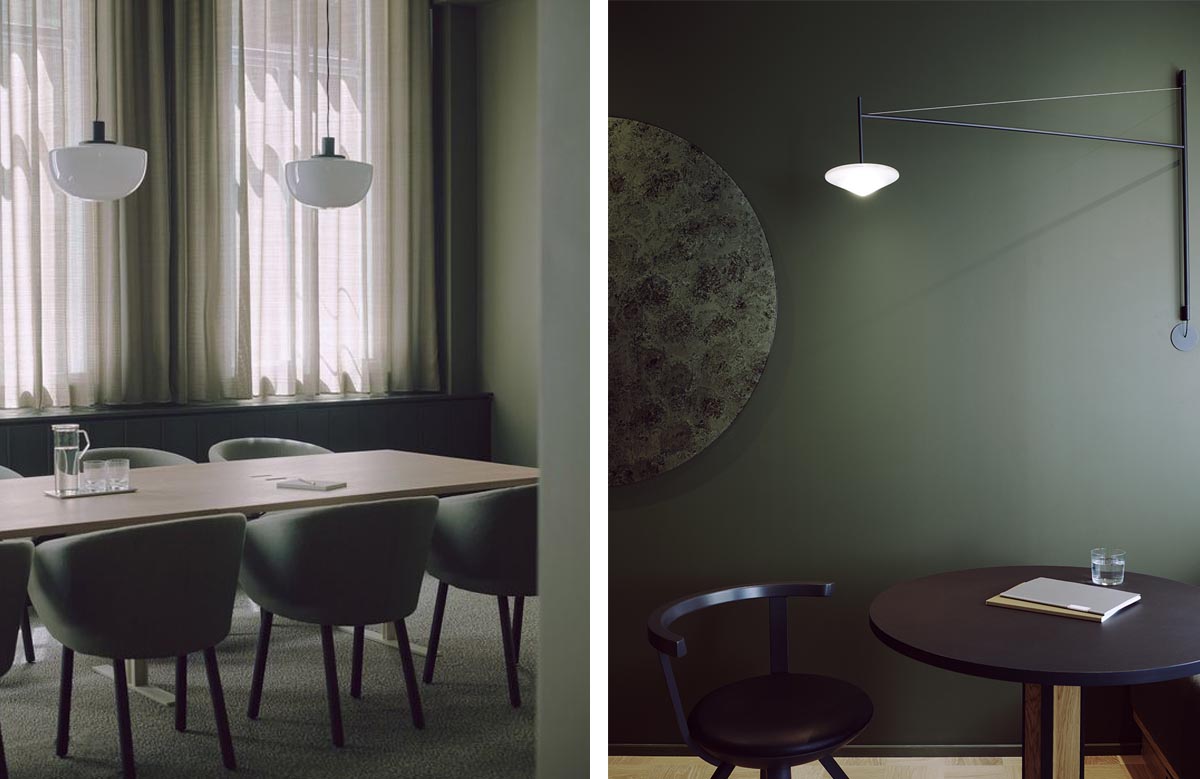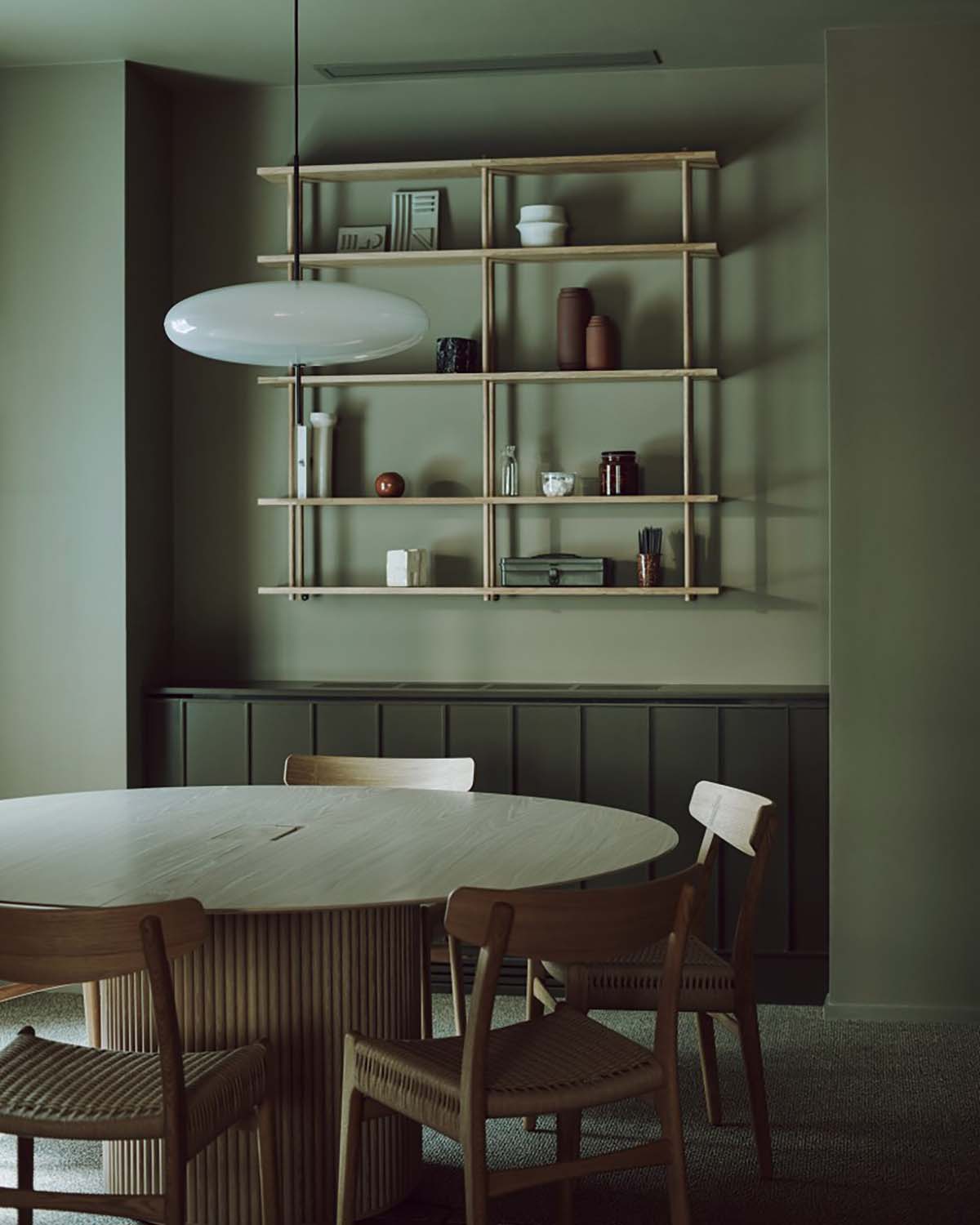 This same approach is applied to the old meeting room to give it a new lease on life and update the tired feeling in the room. The wood flooring, wood meeting table and white furniture will pop beautifully against the rich green colour.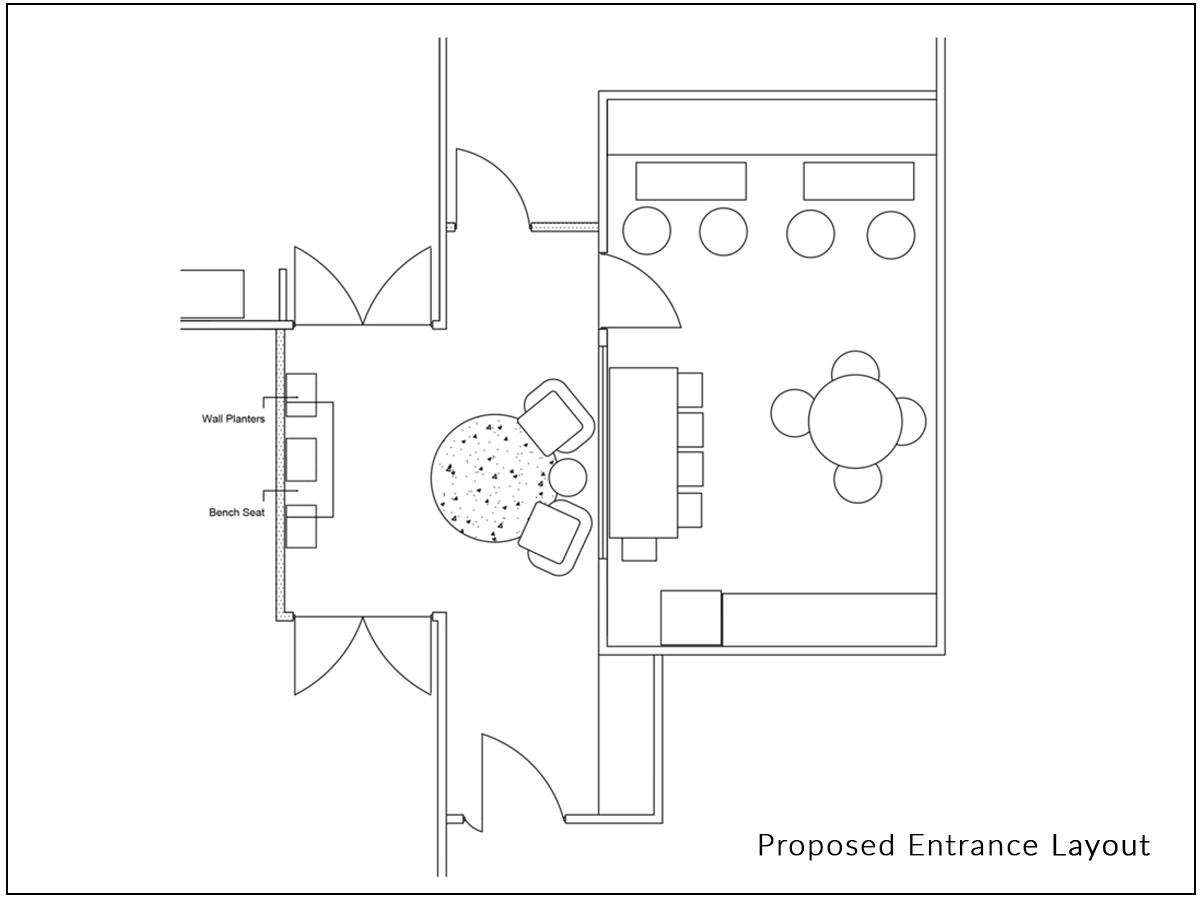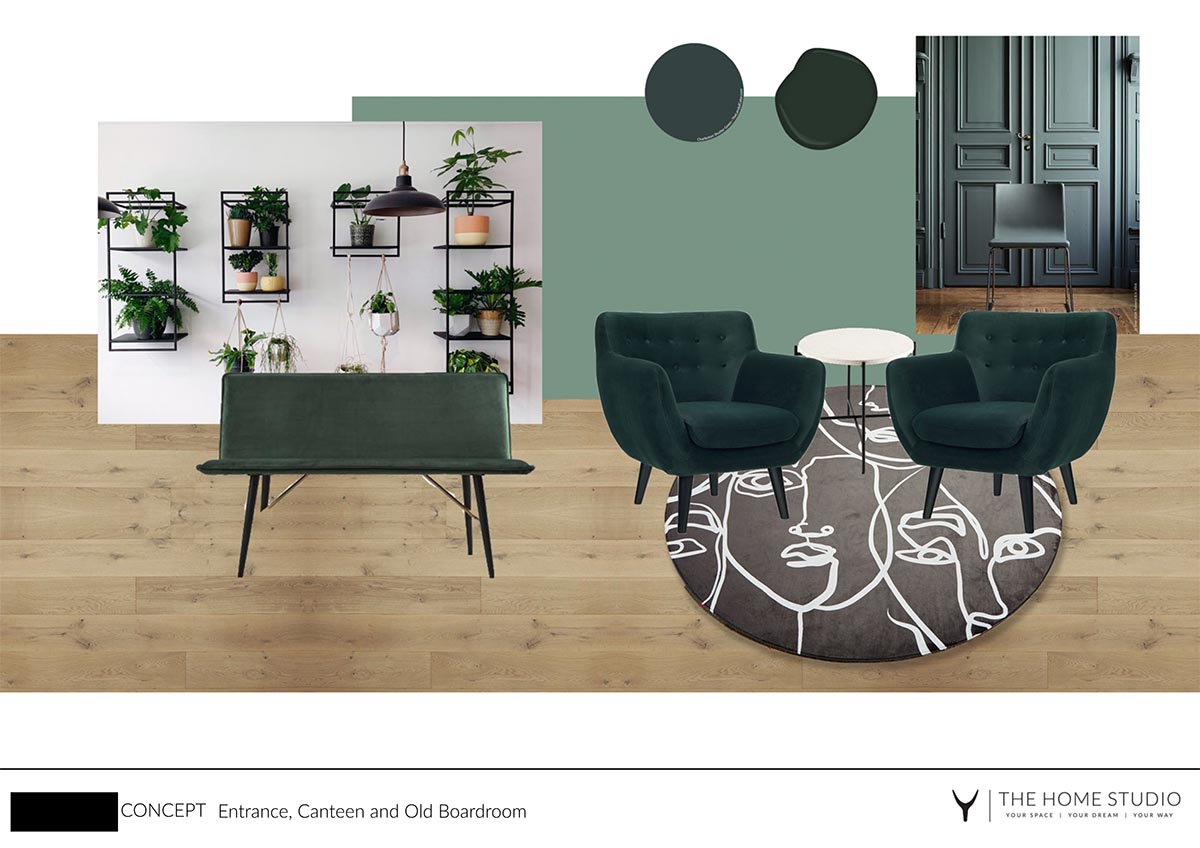 Follow our instagram stories this week to see all the progress, as we aim to handover to the client this Friday!