It's Travel Tuesday and we're heading to Durban to stay at the iconic Oyster Box Hotel. Situated on Umhlanga's beachfront overlooking the Indian Ocean and adjacent lighthouse, the sweeping views from the pool deck instantly make visitors feel supremely relaxed.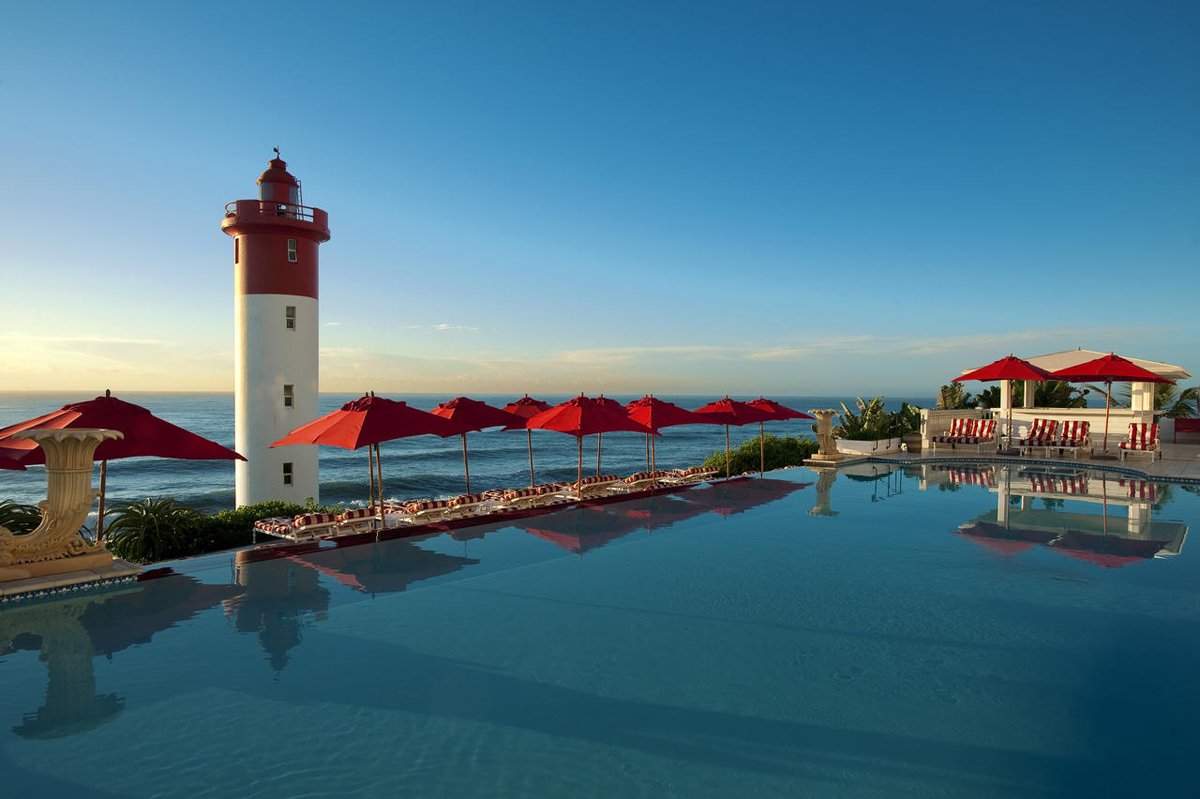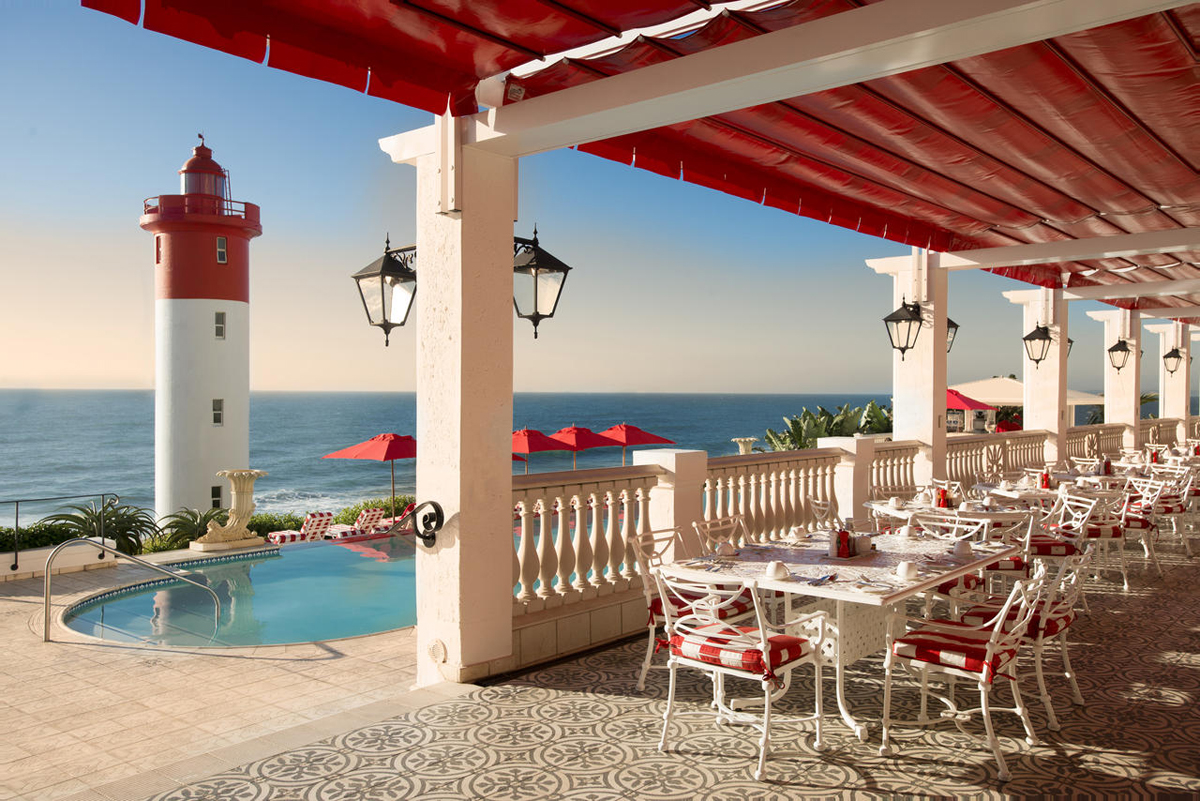 The hotel has a casual timelessness about it. Looking at the classically designed interiors, it is as though one has stepped back in time, offering charm and nostalgia of a bygone era. The dedicated staff, casual ambiance and plantation style inner courtyard all talk of days when life wasn't so busy and we had all the time in the world to sit and enjoy ourselves.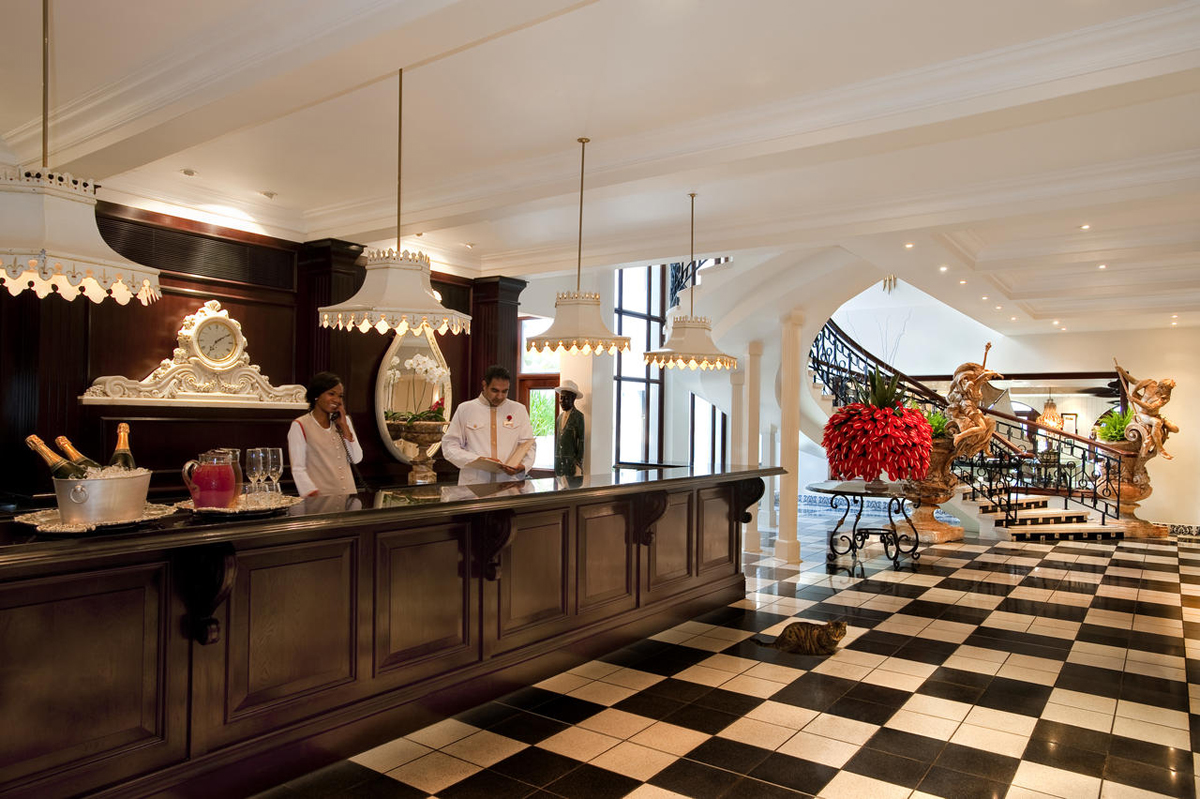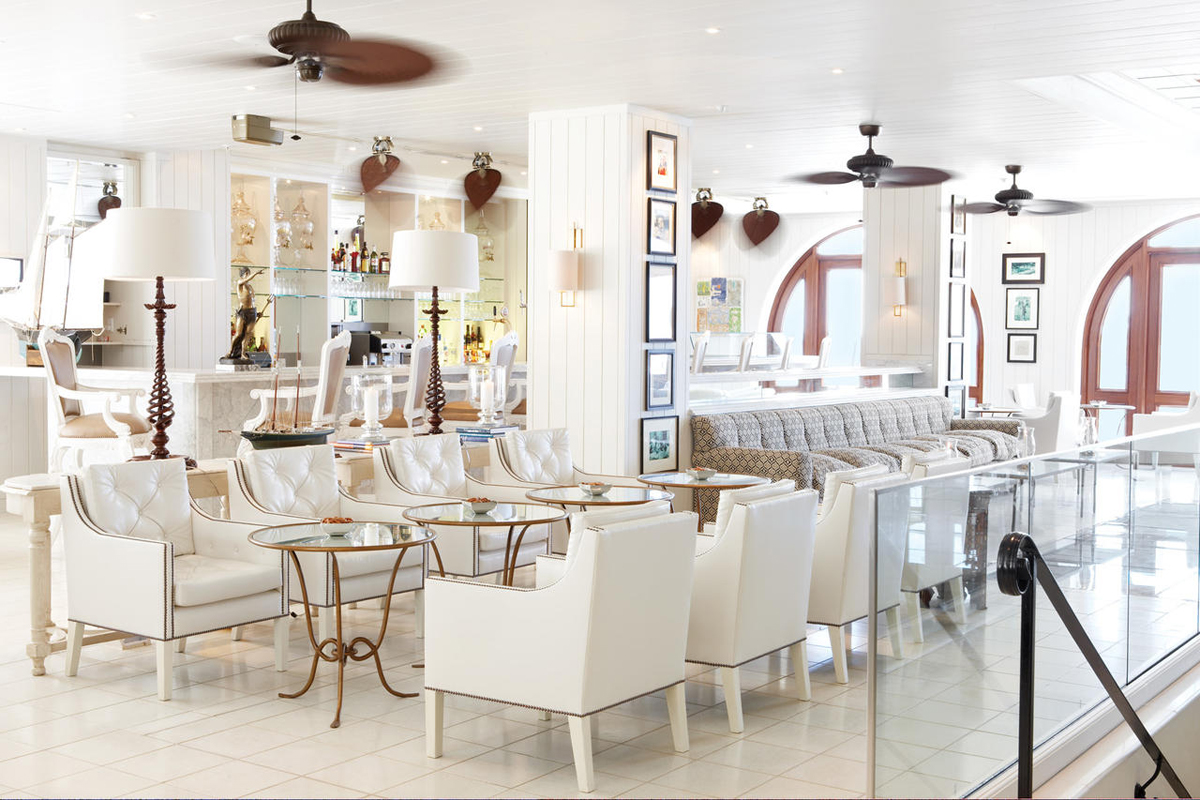 A large part of The Oyster Box Hotel's great legacy is that it's been around for as long as anyone can remember; from its nineteenth century beginnings to the present day.
The original cottage, The Oyster Lodge, was built as far back as 1863 as a navigational beacon. But it was in 1952 that the cottage and its grounds were sold to local resident Ken O'Connor and his sister Kay Hill. Next to the iconic lighthouse they opened a tea garden, which was later turned into a restaurant, before it finally became The Oyster Box Hotel in 1954.
An extensive two-year rebuild, which was completed in 2009, has since transformed the hotel into what it is today, while retaining its original charm with the original black and white terrazzo tiles, hand-painted friezes and familiar revolving front door.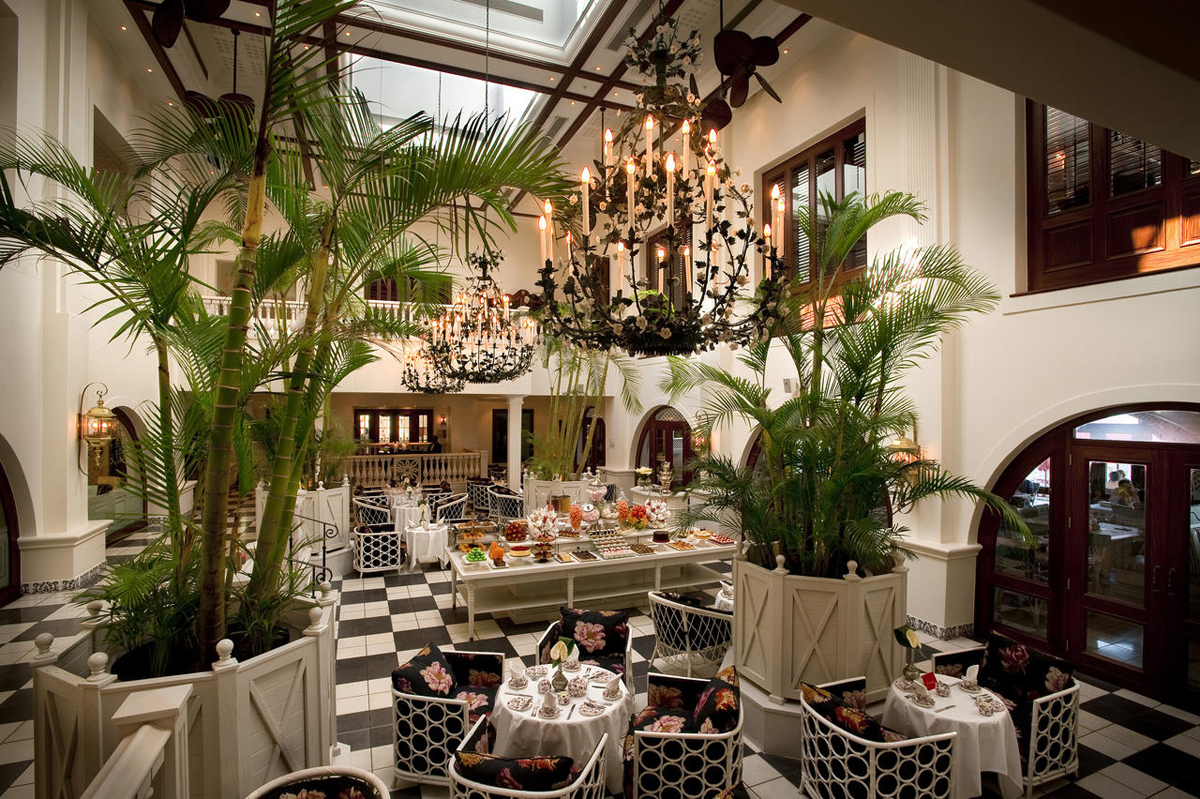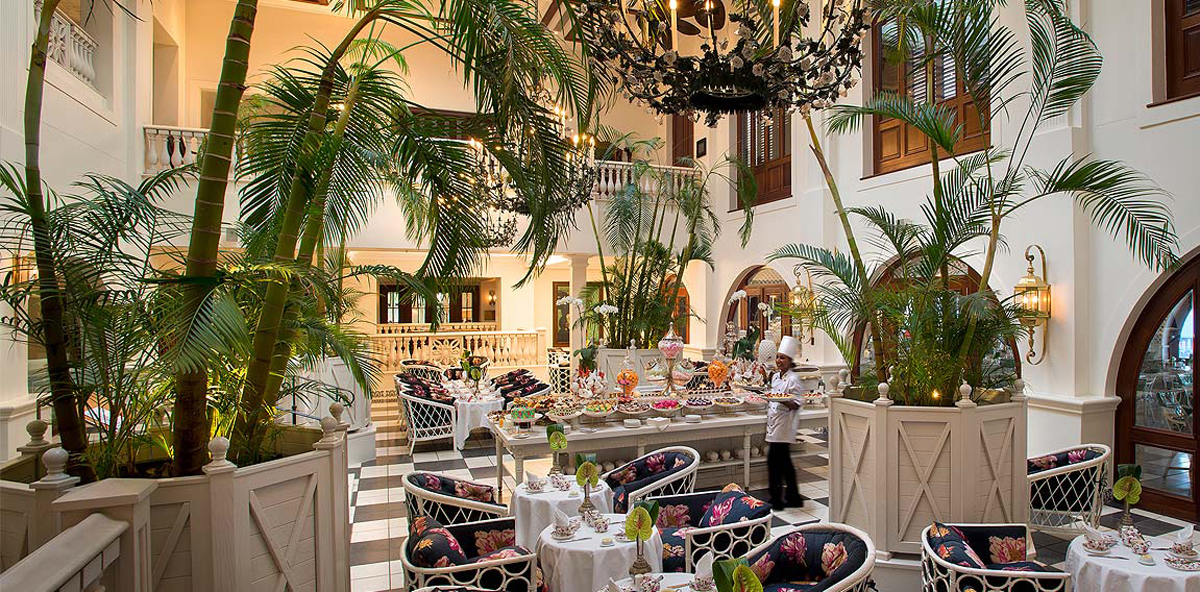 The hotel rooms are decorated with over the top with artefacts gathered by the owner from travels around the world. With 86 rooms, suites and villas to choose from there is plenty of accommodation to suit everyone's needs.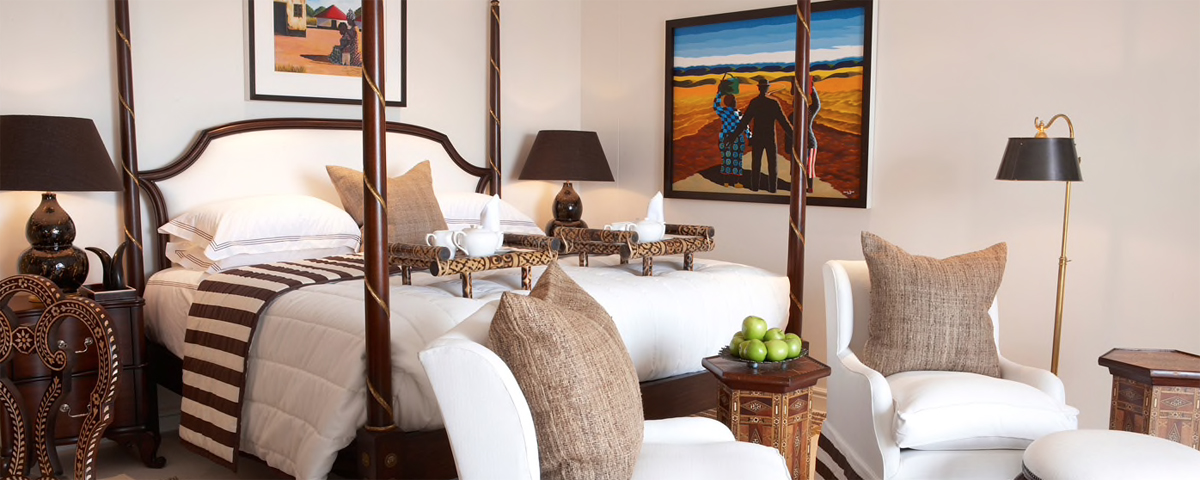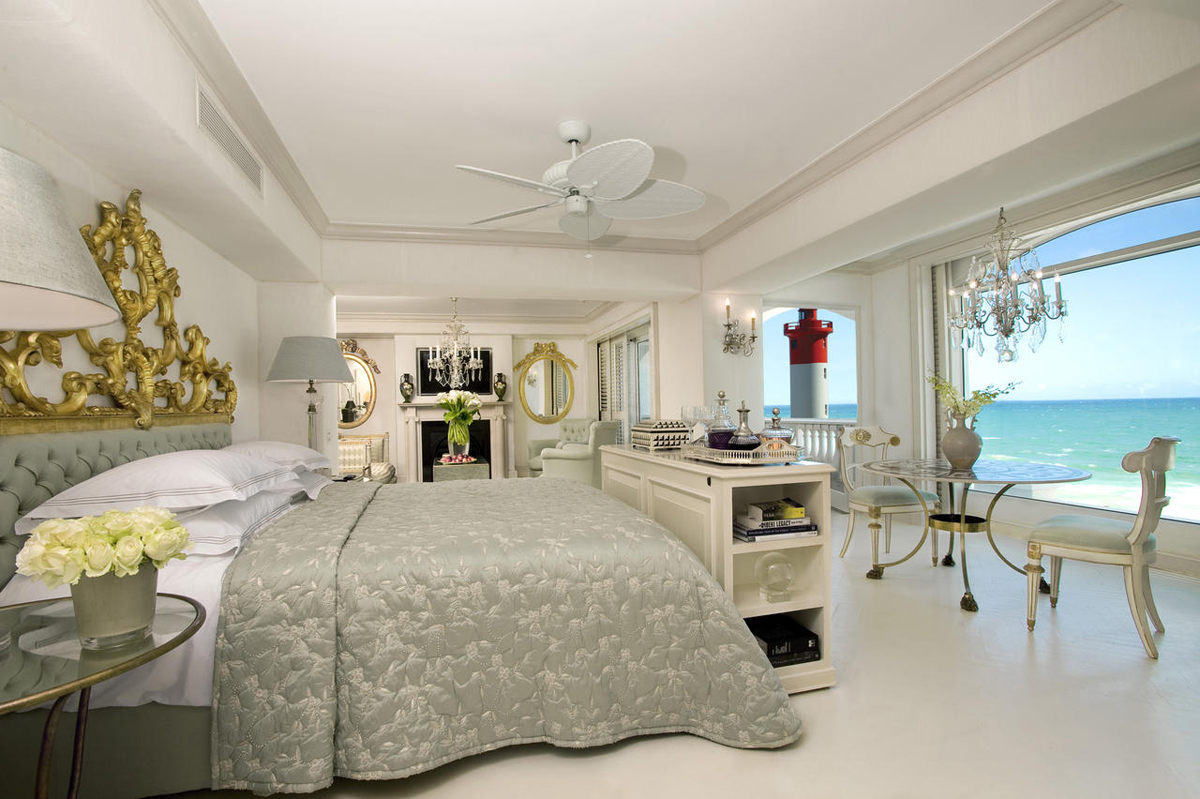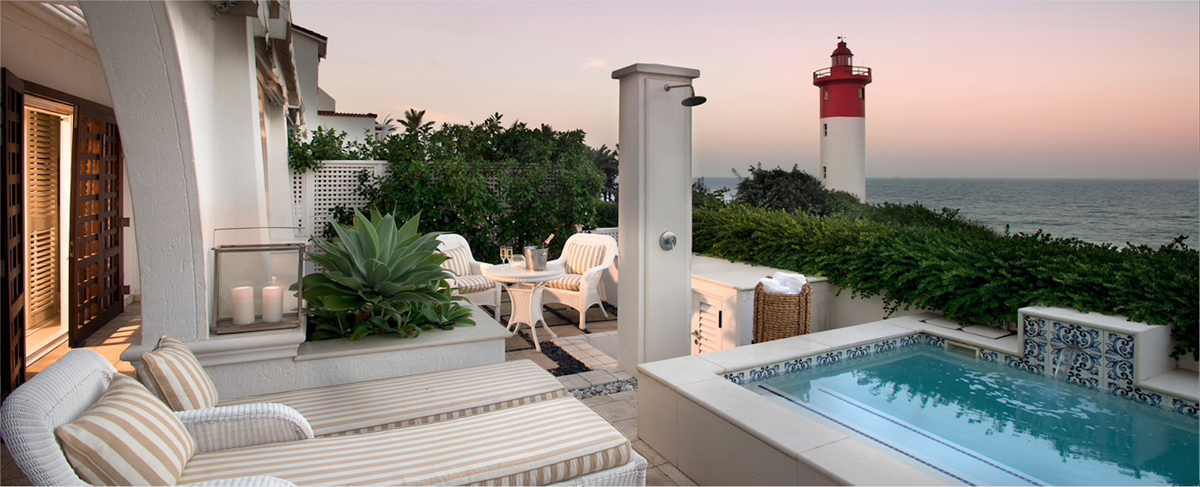 Direct access to the beach is the holiday cherry on the top!