Christmas is entertaining season and as such we like to spread our entertaining wings a little. We're eschewing items such as foil covered chocolate balls, christmas themed paper napkins and unsightly paper hats on our table. This year we are opting to use plants and blooms as a key part of our table settings, as well as actual grown up linen napkins.
I love a less is more approach to most things, so this simply white setting is just up my street. Be it a white tablecloth or natural timber as the background, a mix of white, light greys and fresh greens create the ultimate relaxed summer setting.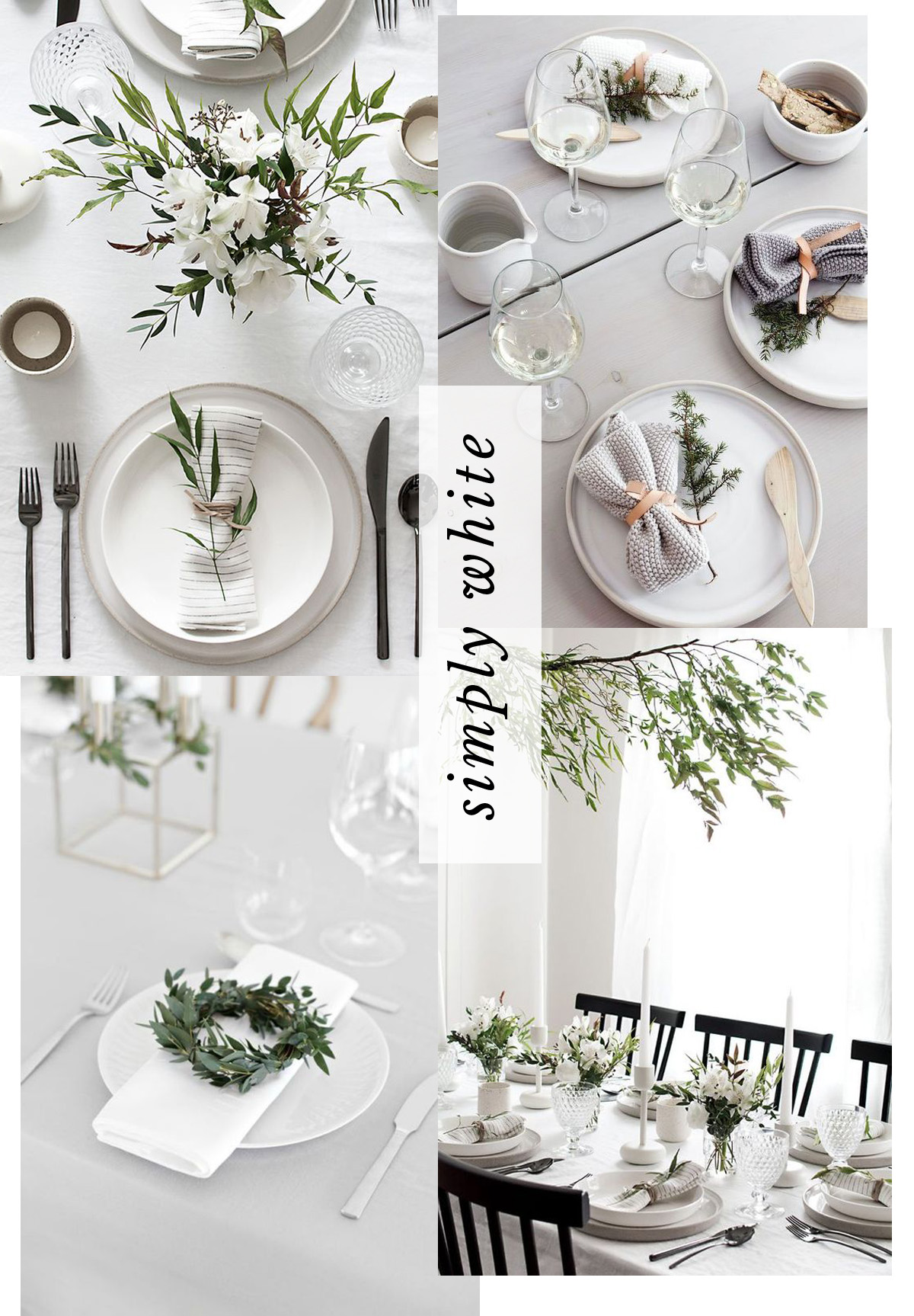 A contemporary setting with a feminine twist. Using hues of pinks, reds and purples adds a level of whimsy and indulgence to your Christmas table.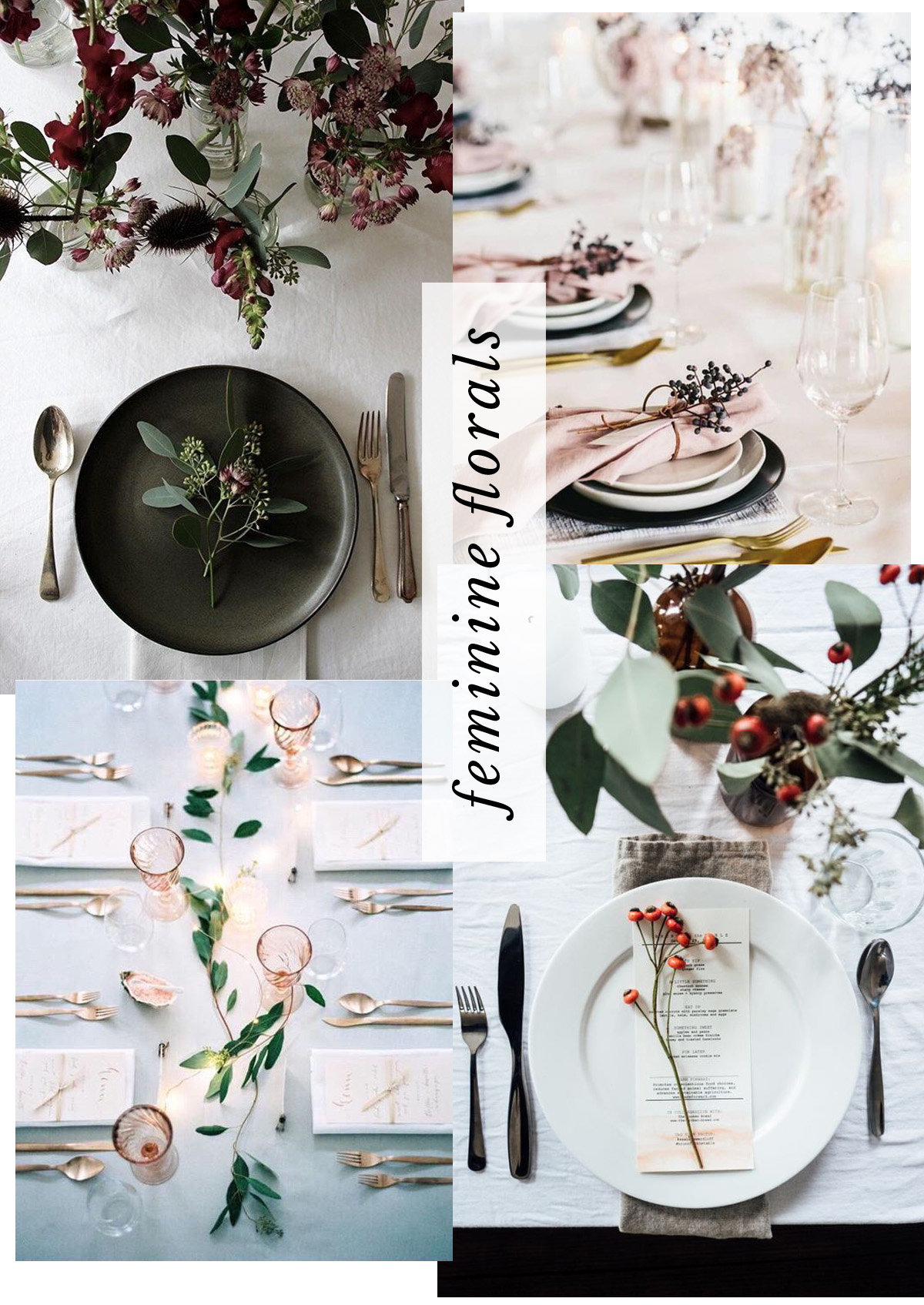 Yesterday I was just talking about the new trend emerging of black (fake) Christmas trees. If that appeals to you, then these daring and dark table setting ideas are just for you. We love the moody atmosphere it creates, perfect for an evening meal.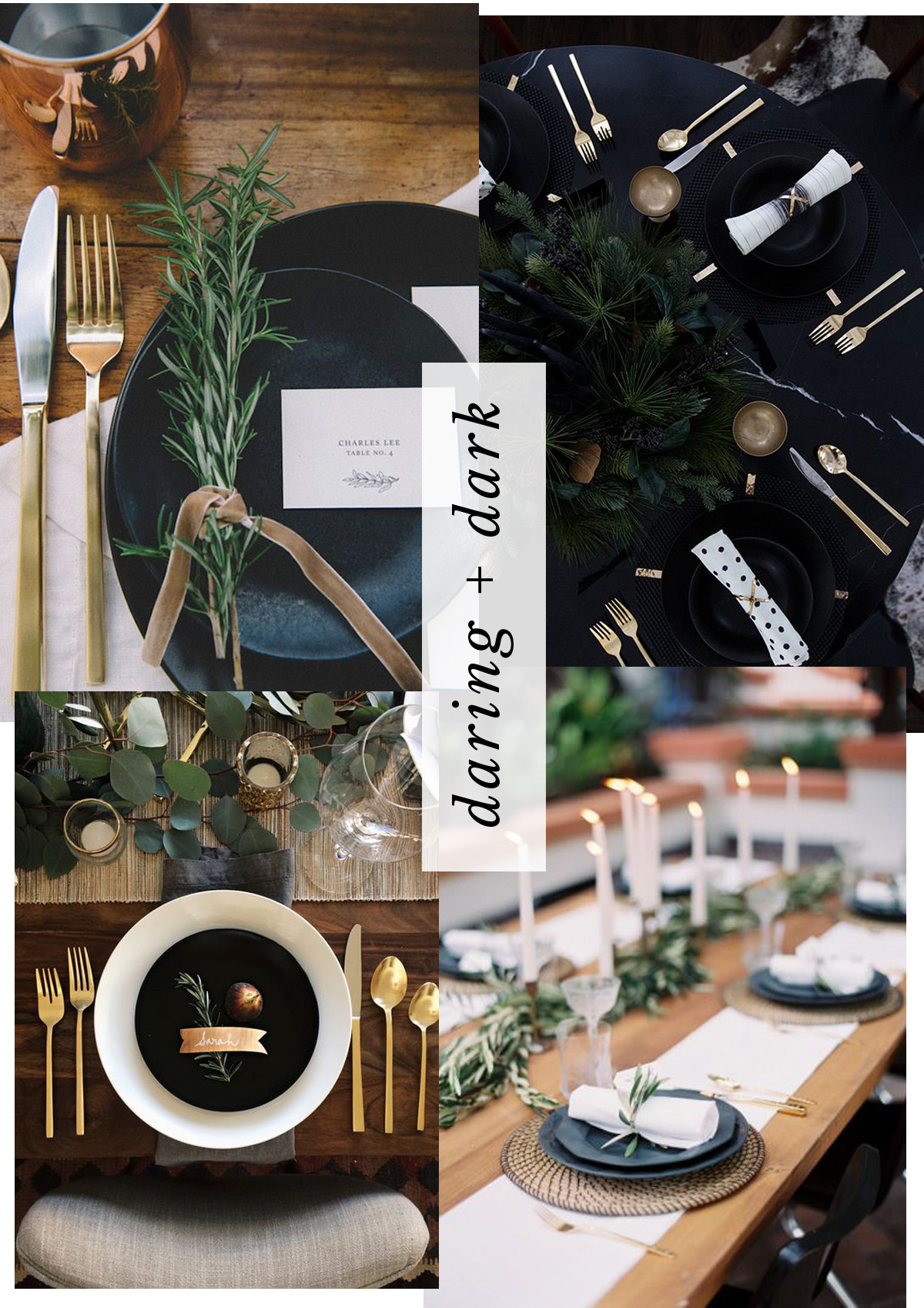 SaveSave
SaveSave