Have you got the blues? If not, well then Pantone with it's Colour of the Year 2020 Classic Blue is just what you need.
This shade of azure was selected for its calming effect and dependability as we launch into a new decade and a time of global uncertainty. The tone is said to provide people with a sense of confidence and stability and help to overcome any fear or distrust for the future (quite a lot of pressure for one colour we feel!)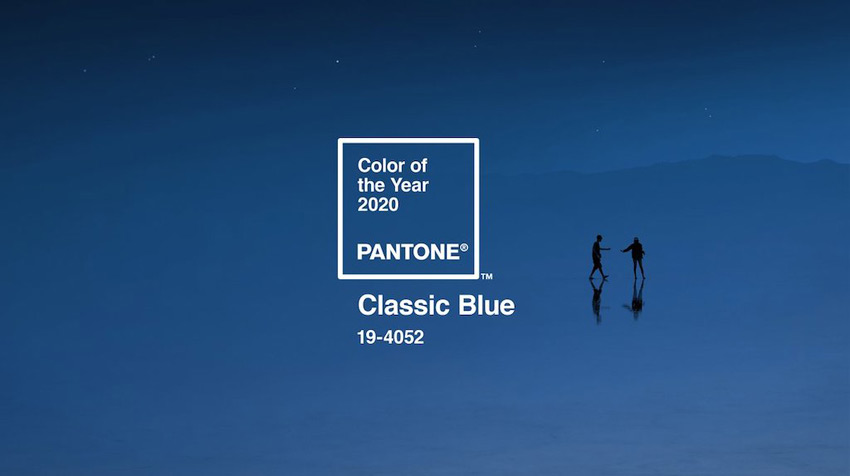 Classic Blue is said to be reassuring, approachable and inclusive as it is genderless, timeless and seasonless. The resurgence of blue in interiors is hinting at a gradual return to traditional decorating styles but with reinterpretations of the classics.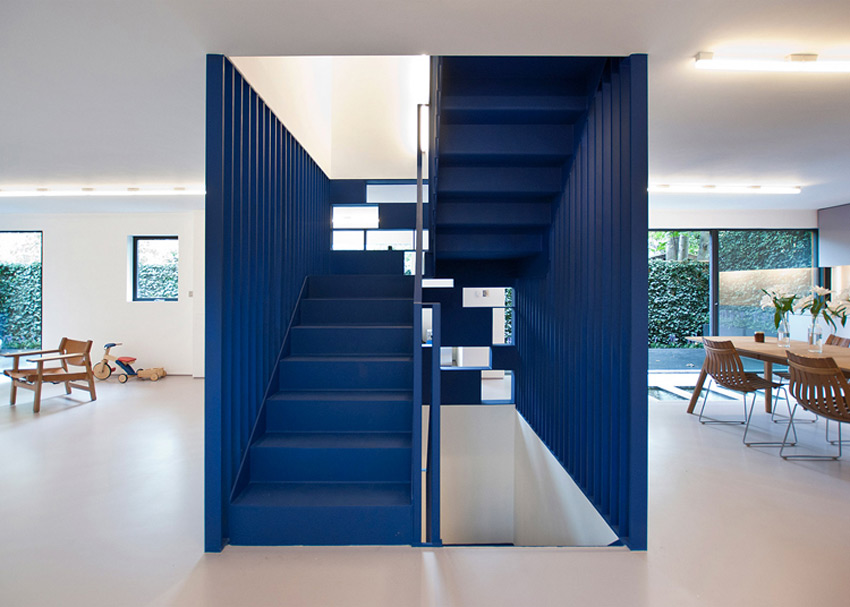 In the bedroom, we love the classic blue tones paired with rich tan fabrics, leathers and woods and accented with natural textures and subtle black accessories.
Notice how using the same colour palette can create completely different style simply due to the application. Painting the walls blue and using the white and wood as accent colours create a moody, slightly more masculine space. Alternatively a white space that is accented with blue, wood and tan elements creates a fresh and light bedroom setting, with a very beach like feeling.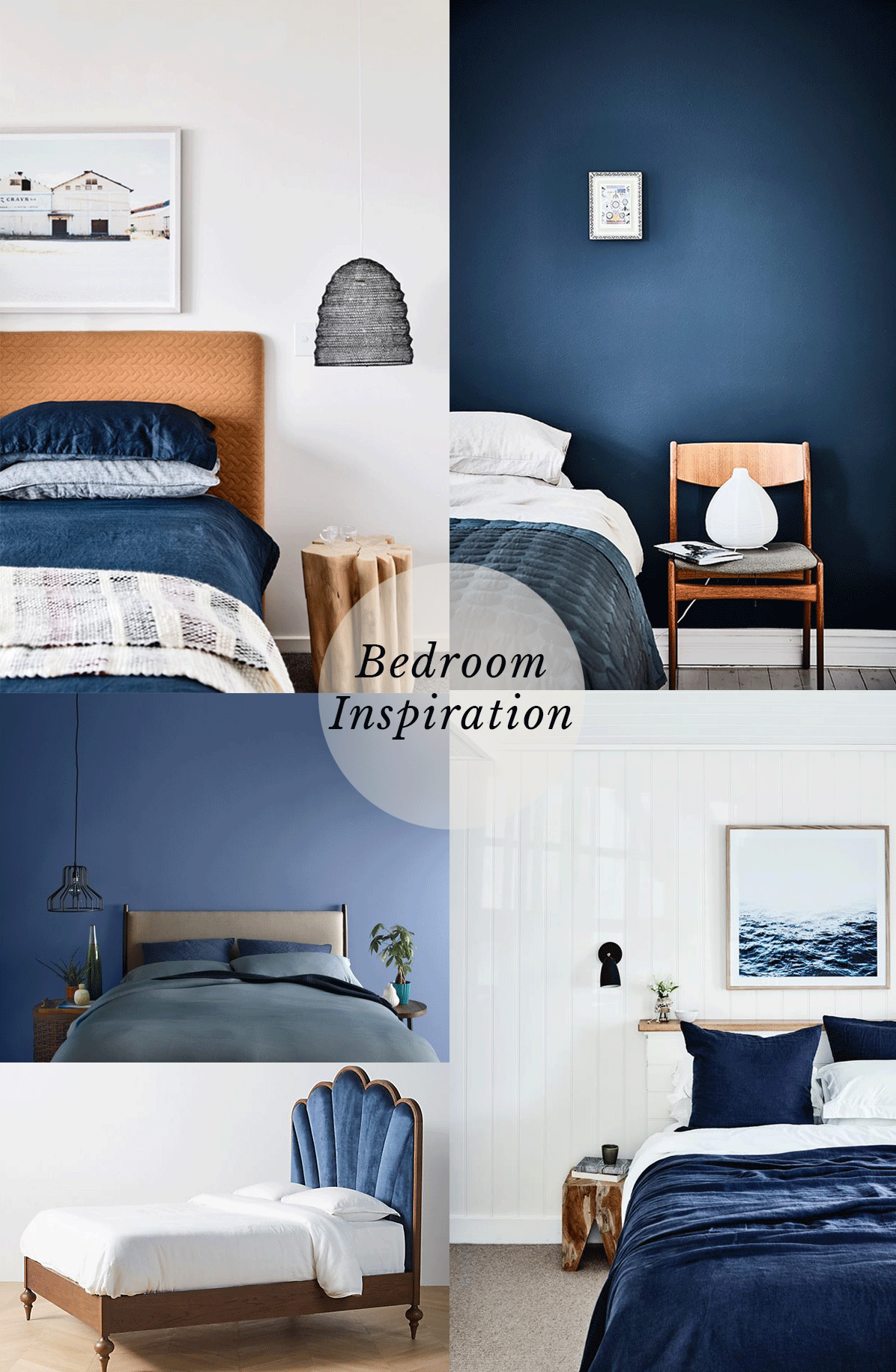 In the living are it is all about layering in differing textures and finishes, especially with added richness through the plush textures of velvet and suede in this rich blue tone. Layering blue upon blue looks great with soft greys and beige tones, while black accents add a modern touch and gold is great for added glamour.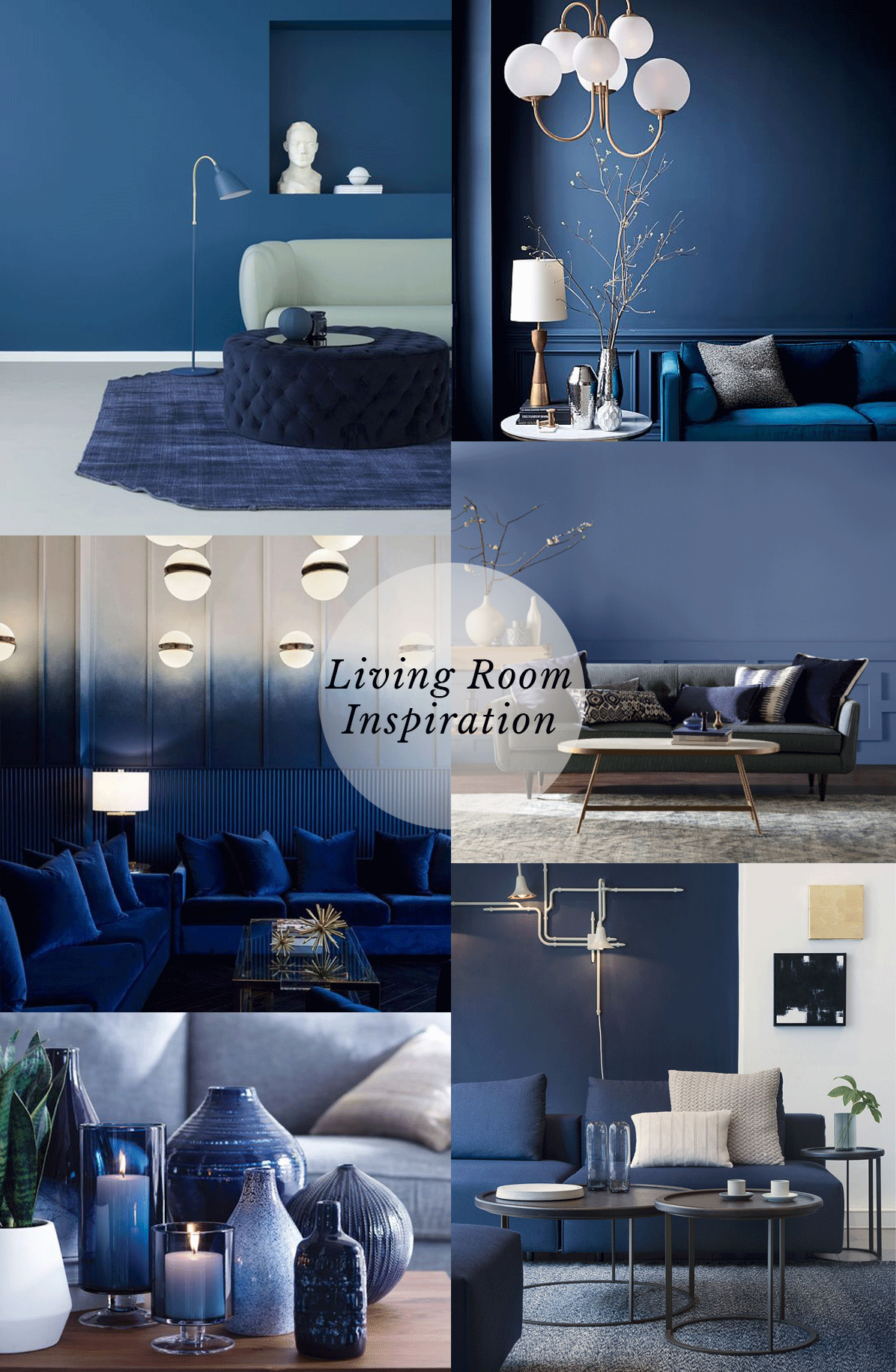 For the dining room consider using classic blue as the backdrop to the room, or think plush blue upholstered dining chairs paired with warm woods and gold accents. For a more rustic, pared back look, bring in rough woods and concrete, accessorising with minimalistic artwork, cushions, crockery or glassware.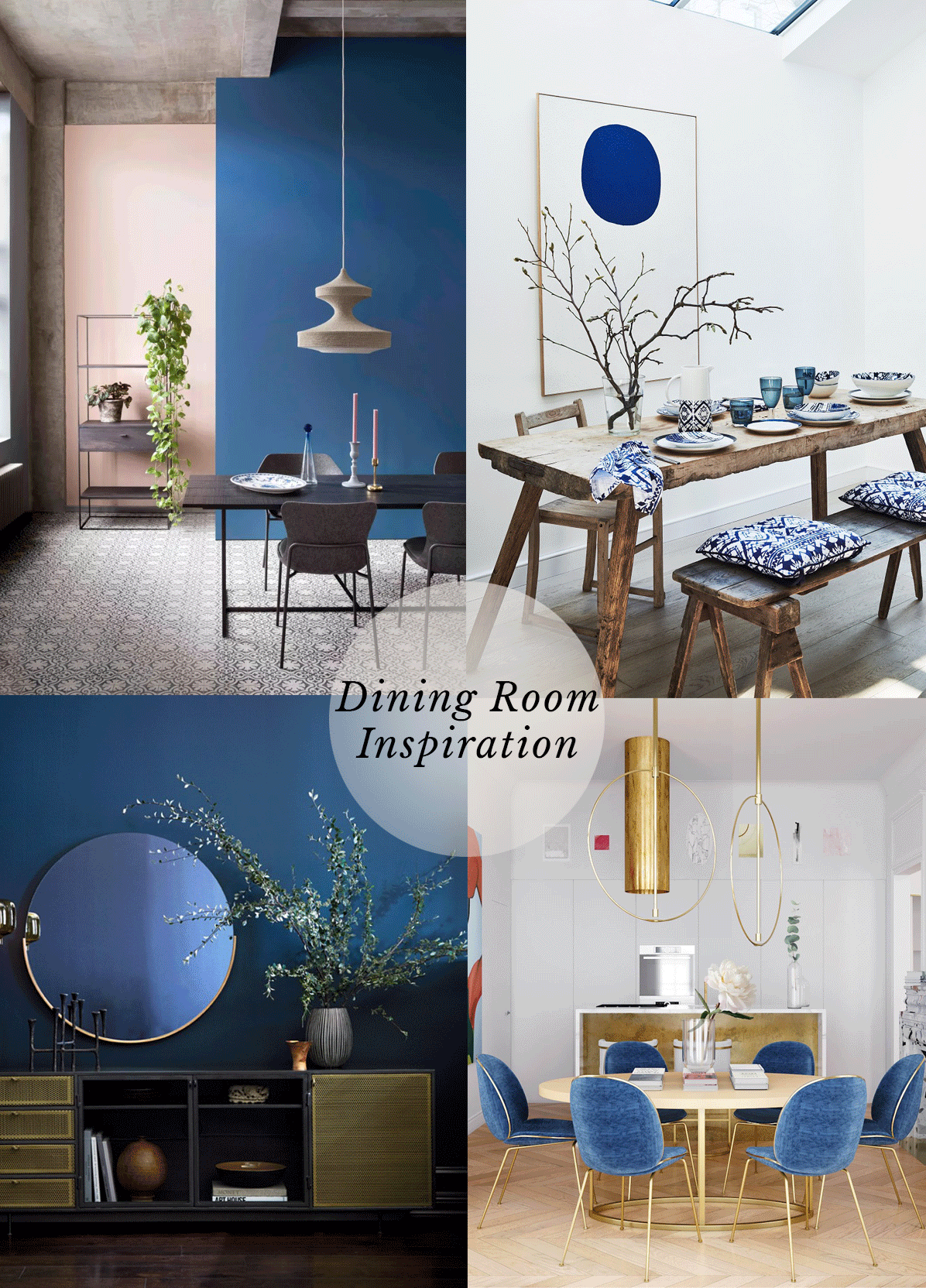 In the kitchen, it is again comes down to the application. If you are considering blue cabinetry, pairing it with a simple white or marble splash back creates a sophisticated and timeless look.
For something a little more edgy and masculine, consider layering blue on blue, and working in concrete pieces and black accents. Add a touch of wood or tan leather for a little warmth.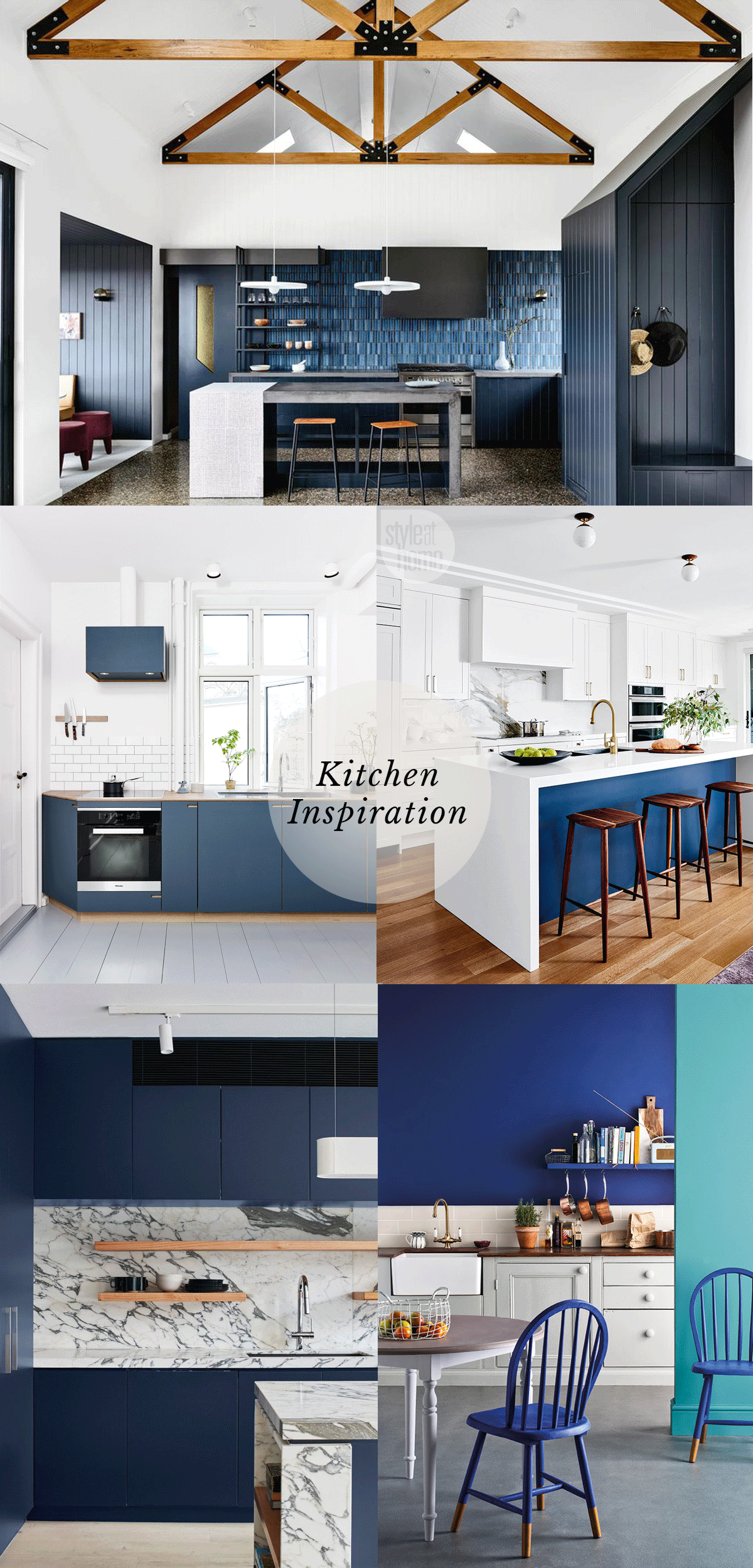 This is an easy colour to use in the bathroom for maximum impact. Paint a section of the wall in dark blue above a white tile for a fresh and soothing space. For a little pizazz, the on-trend Portuguese style tiles are a great way to include blue into a bathroom and can be paired with a blue, white or wooden vanity. If it's a more moody look you are after, consider pairing textured tiles with a black basin and vanity accented with gold tapware and smoked glass accessories.