I know that when it comes to the finishing off their home makeover projects, lots of people start losing steam when it comes down to deciding on all the different details. And I'm not talking about starter details like choosing paint colours or light switch fixtures, rather your everyday furniture items such as bedside tables and lights.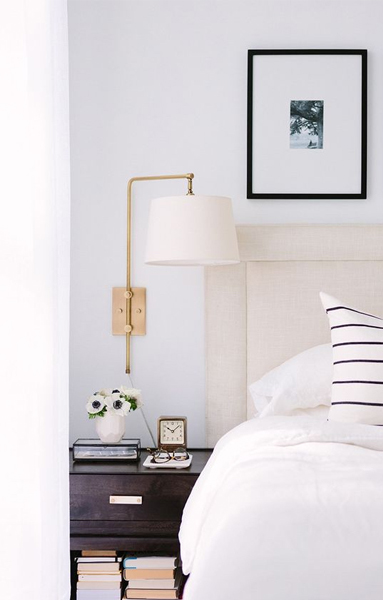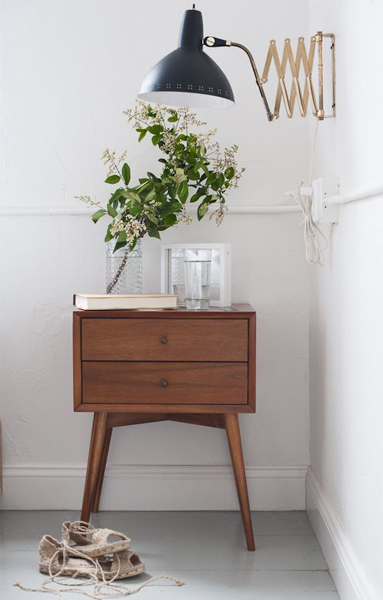 Often it comes down to the fact that there are SO MANY choices out there so you get struck with decision making paralysis… which light do I love? which bedside table do I love? do I love them together? do they look good in my room?
There is also the very real question of whether you go for the table lamp, wall scone or hanging pendant option. I'm huge fan of the wall sconce and hanging pendant over the table lamp. Table lamps take up valuable real estate on pedestals, never leaving quite enough space for whatever else needs to be piled up. I know, I know – these ARE REAL problems you guys!!
Well fear not, today we've got 16 bedside table and light combinations for you, so you can cross this one off your list and move onto the next big decision!
PERFECT PAIRS | BEDSIDE TABLES + LIGHTS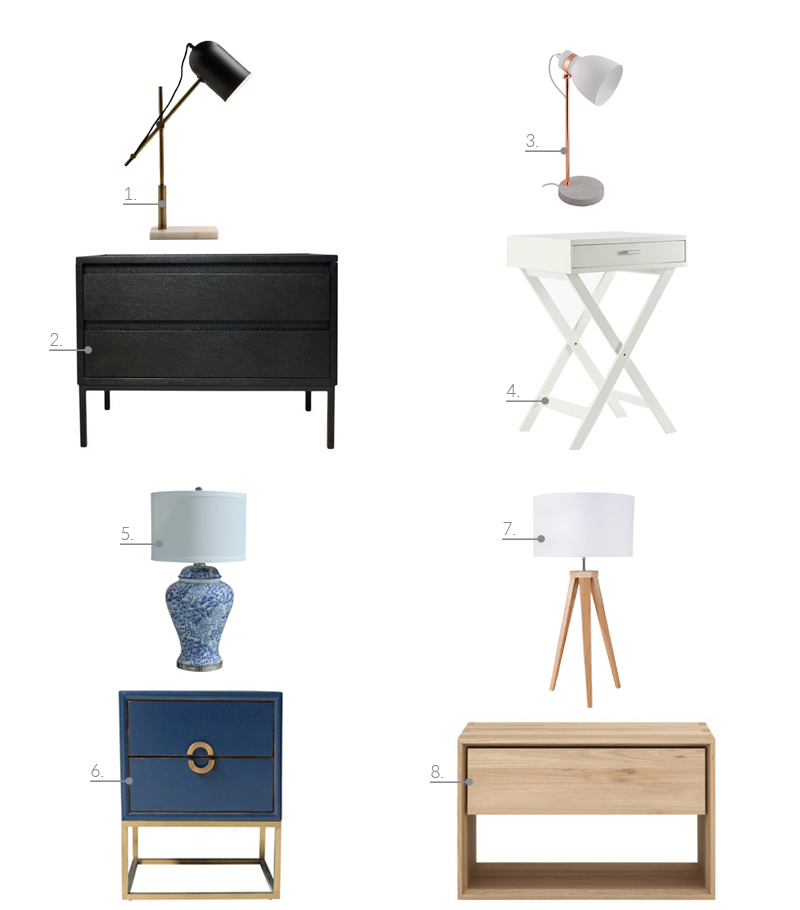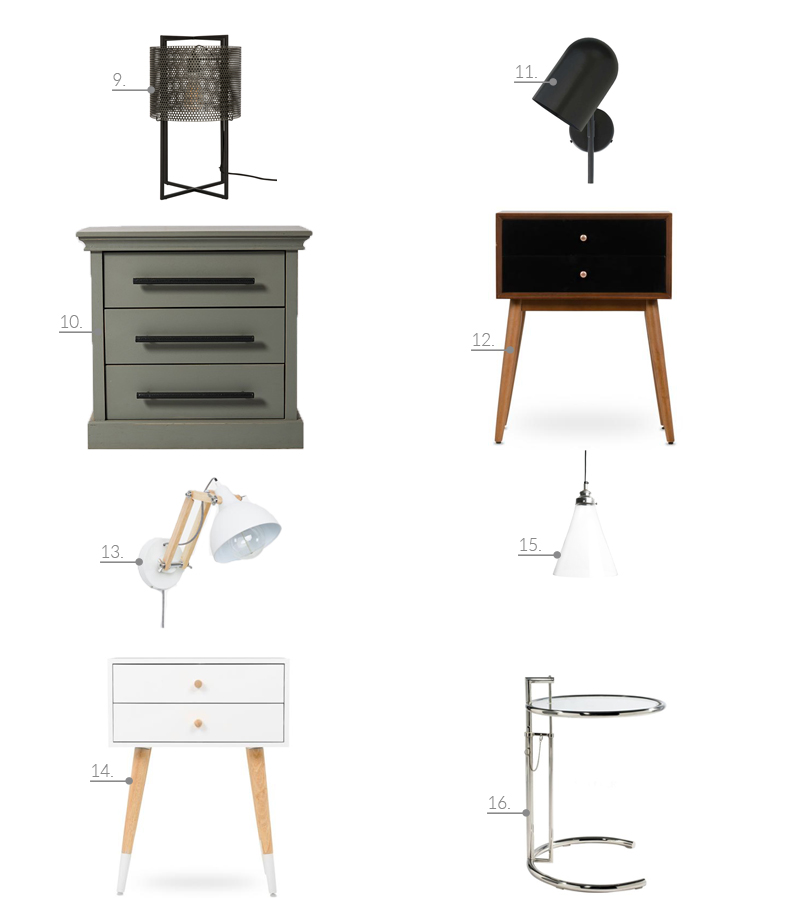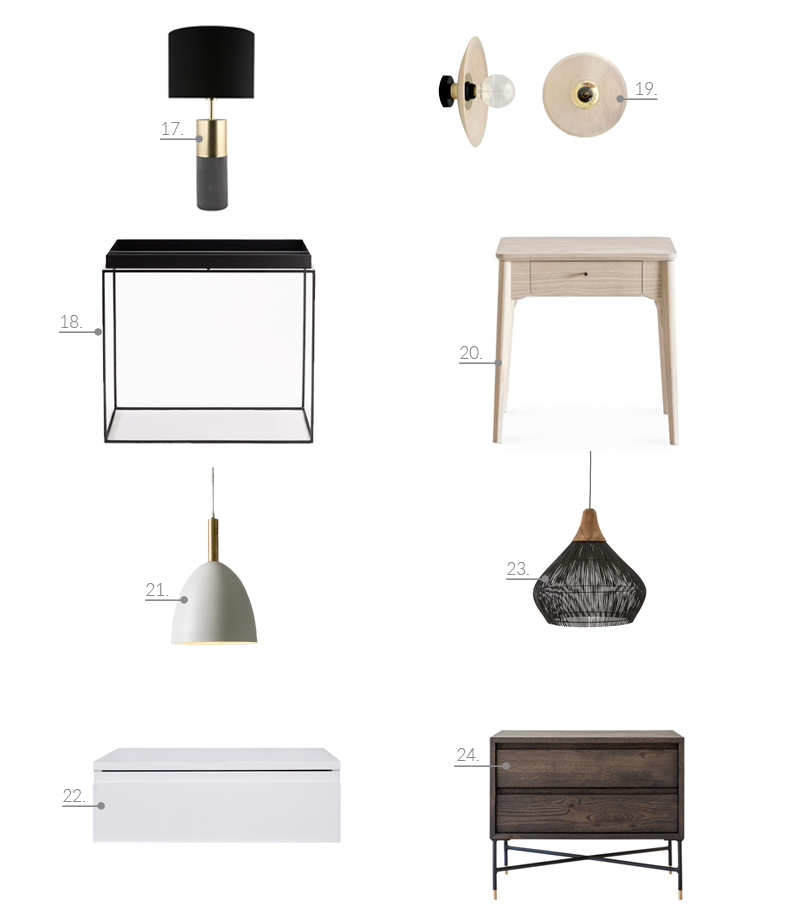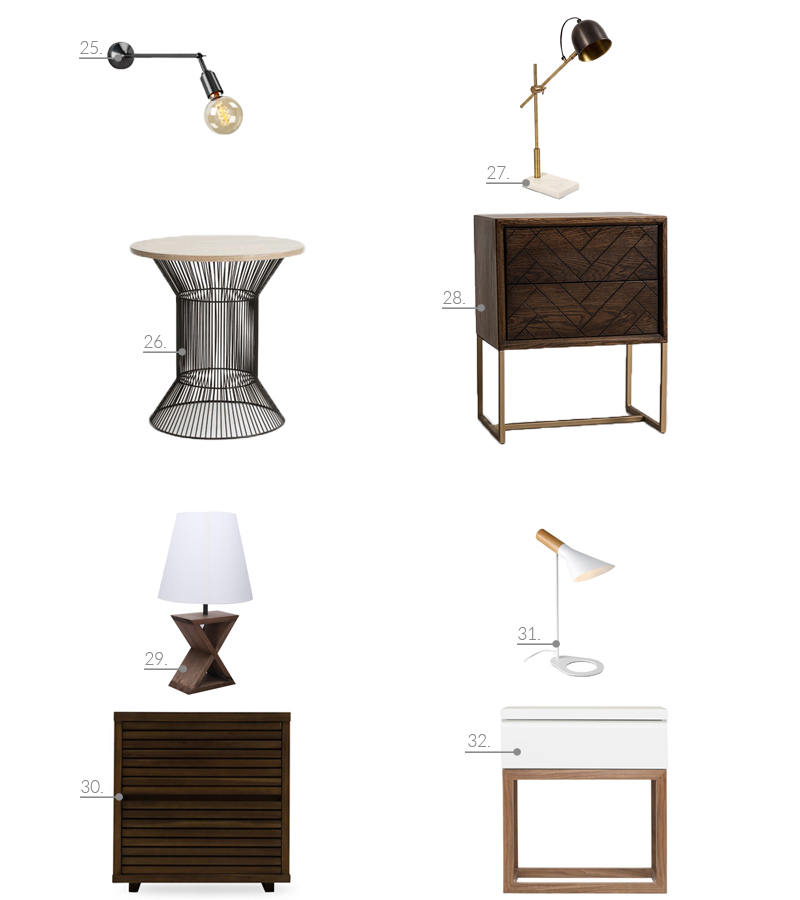 1. Ekerd Table Lamp from SHF | 2. Itumeleng Bedside Table from Anatomy Design | 3. Alek Lamp from Eleven Past | 4. Cross Leg Pedestal from MRP Home | 5. Empire Lamp from Block & Chisel | 6. Kimoko Bedside Table from Block & Chisel | 7. Oak Wood Tripod from Eleven Past | 8. Nordic Pedestal from Knus | 9. Cylinder Punched Desk Lamp from Weylandts | 10. Venice Pedestal from SHF | 11. The Tinker Light from Studio 19 | 12. Mid Century Pedestal from @Home | 13. Tempo Wall Light from Superbalist | 14. Retro Pedestal from @Home | 15. Conic Glass Pendant from Weylandts | 16. Eileen Grey Style Table from Eleven Past | 17. Azure Brass Table Lamp from Eleven Past | 18. Tray Table from Crema | 19. Beetle Wood Light from Studio 19 | 20. Klip Bedside Table from Knus | 21. Kepi Pendant from SHF | 22. Suspended Drawer from LIM | 23. Malabar Black Pendant from Weylandts | 24. Ixina Pedestal from Weylandts | 25. Winston Wall Sconce from Hoi P'loy | 26. Lido Table from La Grange Interiors | 27. Brass and Bronze Lamp from Cecile and Boyds | 28. Chevron Pedestal from SHF | 29. Leroy Table Lamp from La Grange | 30. Clarins Pedestal from @Home | 31. Nordic Table Lamp from Eleven Past | 32. Benet Pedestal from @Home
SaveSave
SaveSave
SaveSave
SaveSave
SaveSave