Since August is Women's Month, we feel it is only right that we talk about our current love affair with pink bathrooms. We are definitely not referring to the salmon pink beauties you may have grown up with. The ones that were covered floor to ceiling in the same colour tile, with matching toilet, bath and basin to boot.
When we talk about a pink bathroom, we are referring to a far chicer and more sophisticated bathroom style. One that plays on the warm, feminine tones, combining them with marble, concrete, terrazzo or gold elements – and lots and lots of natural textures. Sounds like a dream doesn't it?!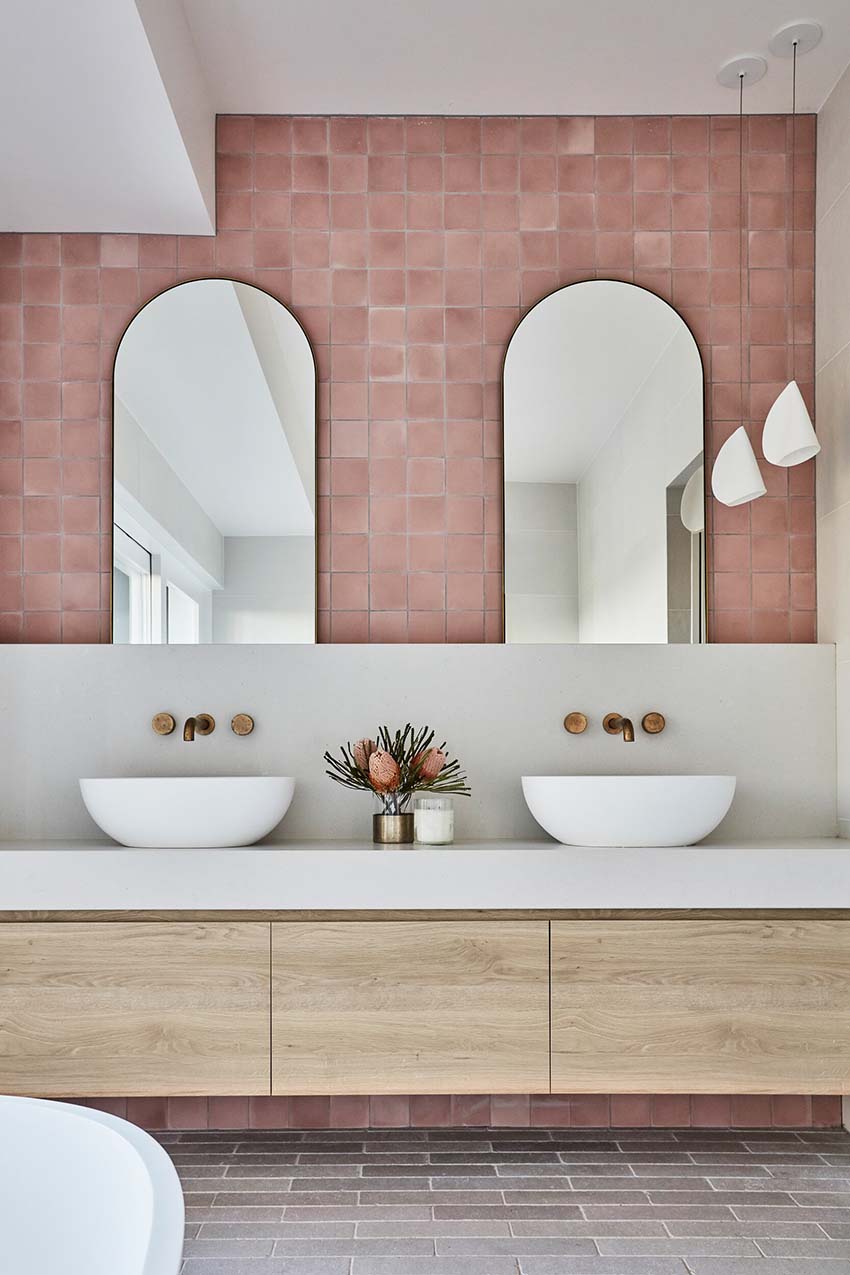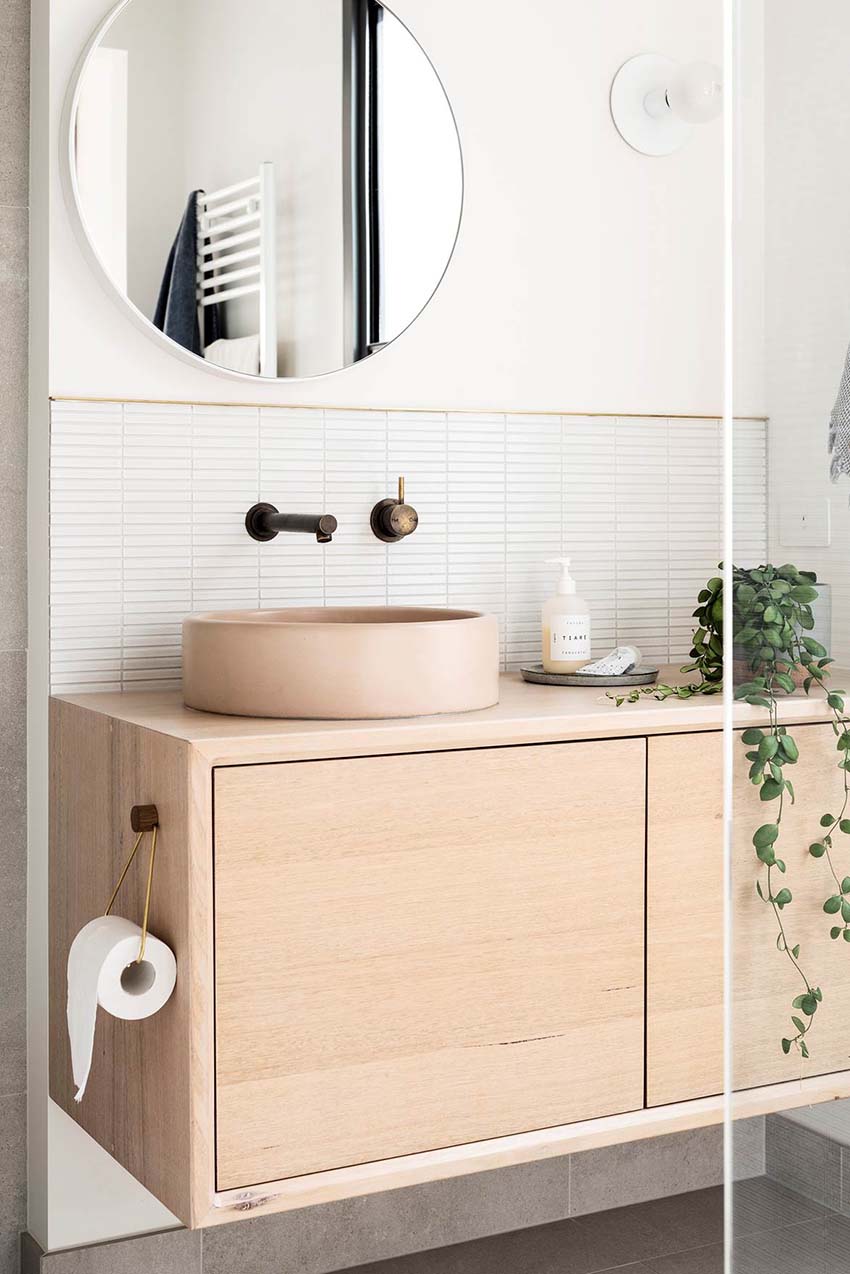 Whether you choose a pink that leans towards the terracotta or the coral side of the spectrum, it is important to consider what other elements, colours and textures you plan on bringing into the space.
For us, combining a soft blush pink, bordering on nude, with warm oak timbers, and elements of grey and brass, is one of the most successful applications in a bathroom.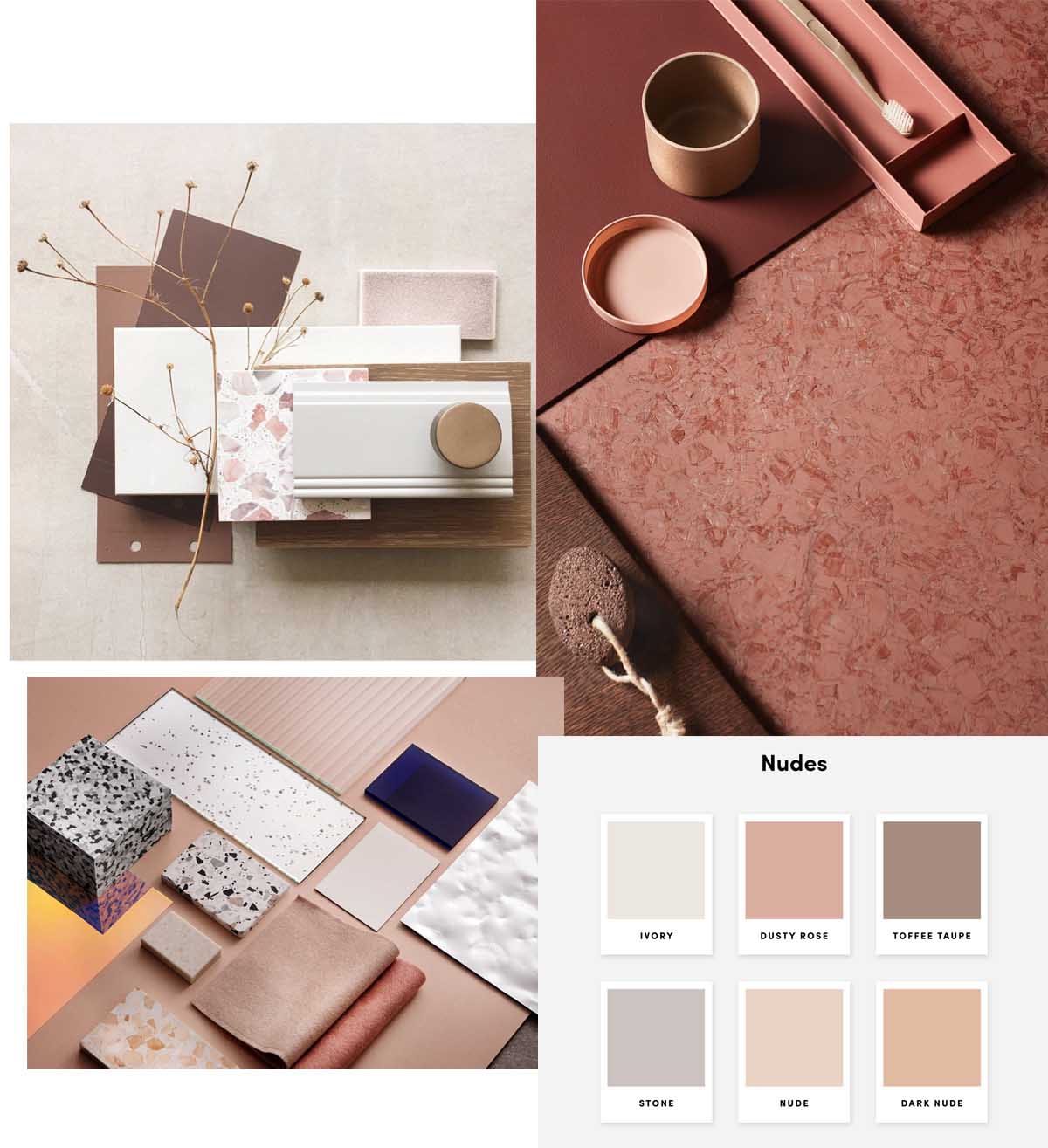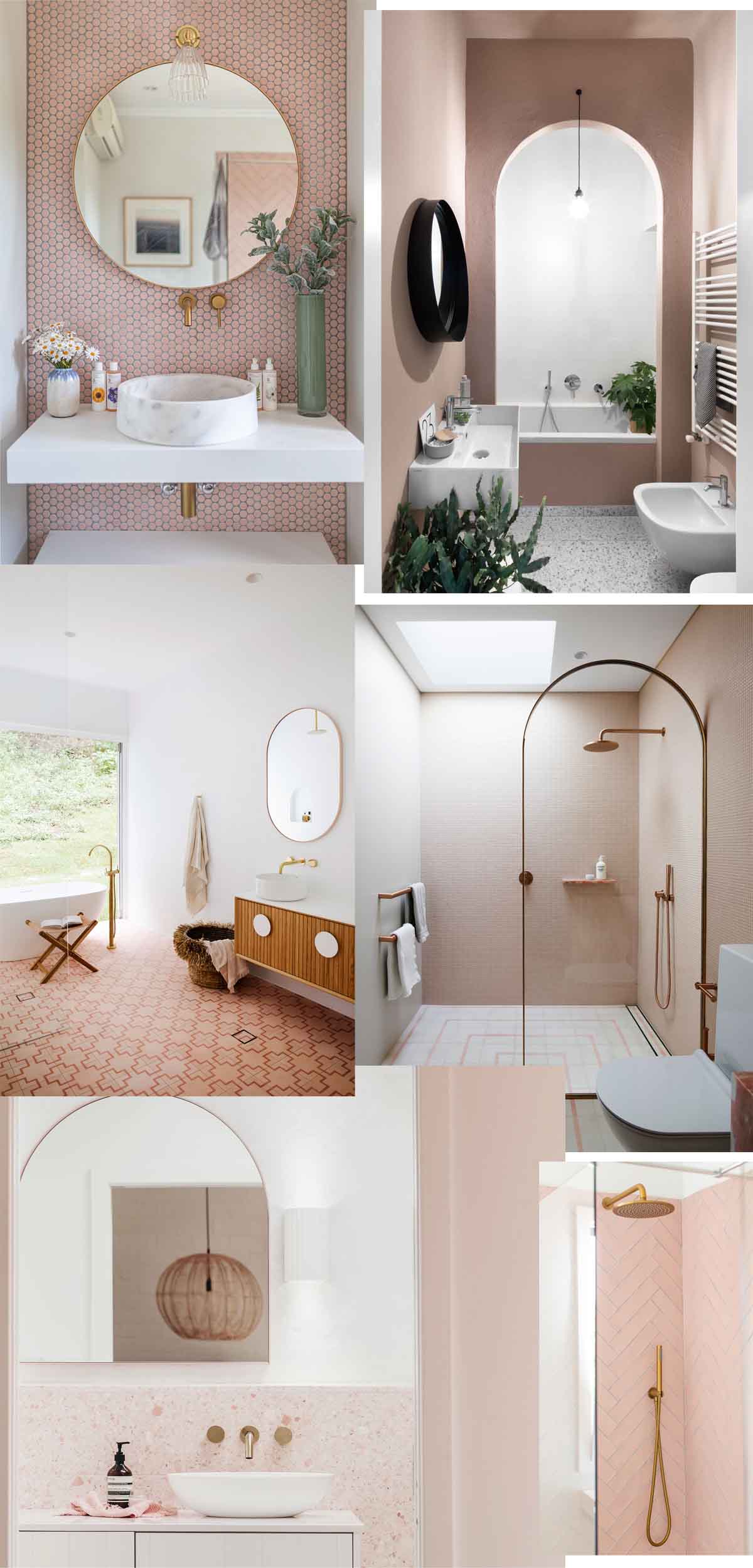 If you are after a bolder look, consider a candy pink, black and marble combination. Surprisingly to most, the combination creates a mostly neutral luxurious setting, but one with a distinctly feminine flair.
We simply love this style, and recently used it in the master ensuite of our House J project. We will talk more about the planning and concept of that beautiful space not he blog tomorrow.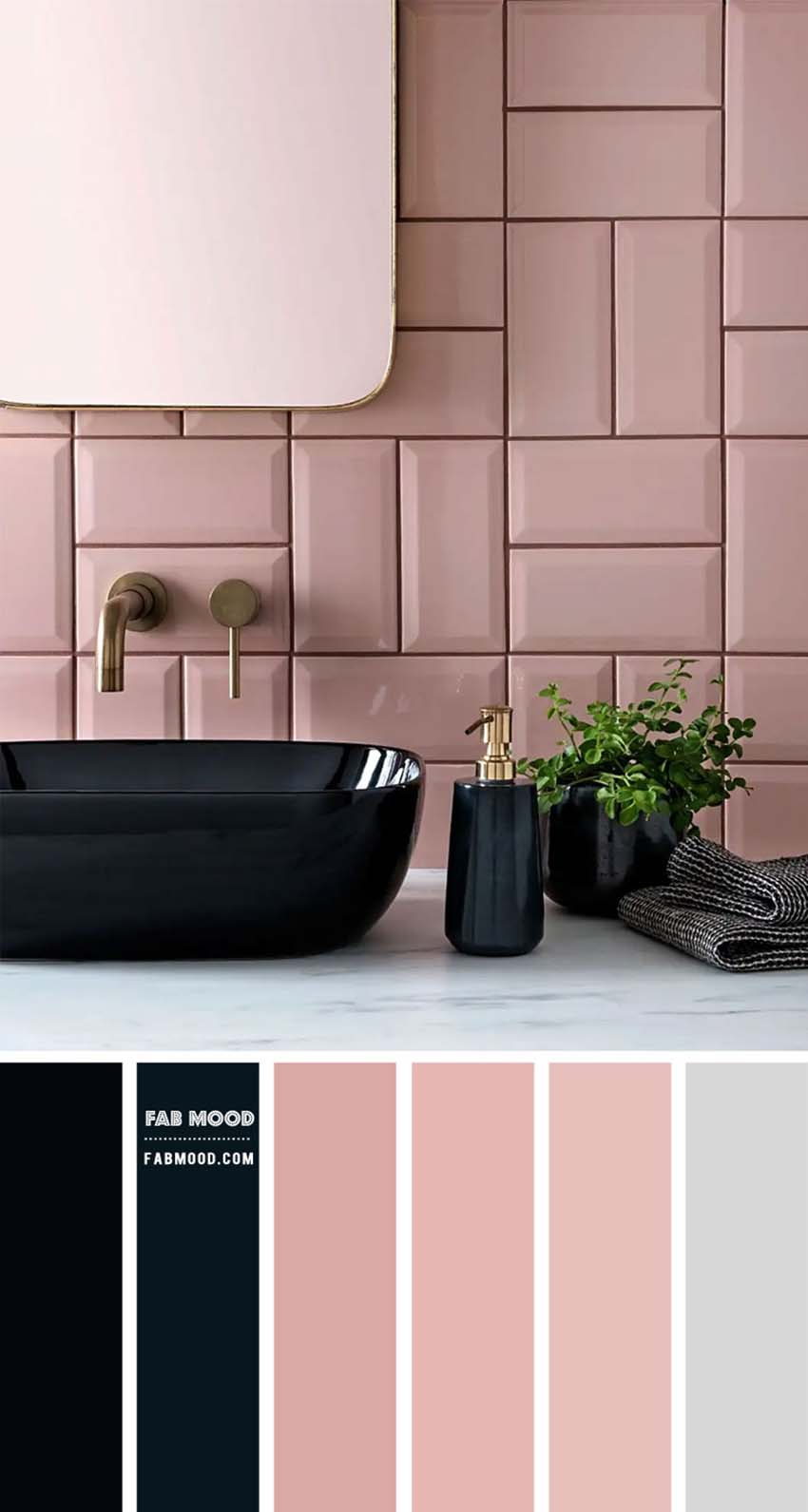 If you love the look as much as we do, we've rounded up eight must use pink tiles in your next bathroom project.
Pink Tile Round Up…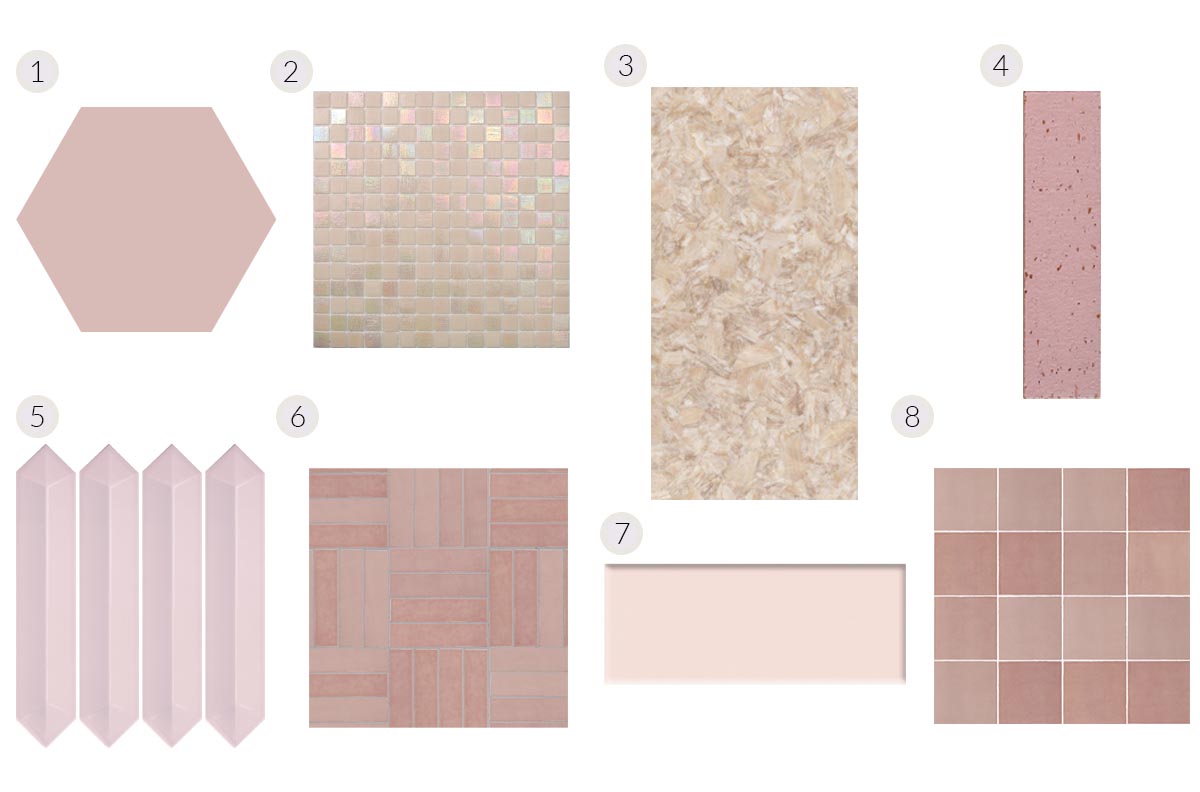 1. Hex Basic Rose from Decobella | 2. Juanita Mosaic from Douglas Jones | 3. Pink Salt Rock Marble from Studio Masson | 4. Morrocotta Rose from Douglas Jones | 5. Dimsey Outside Pink from Decobella | 6. Mosaico Vero Mattoni Blush from Stiles | 7. Palette Blush Pink Ceramic Wall Tile from CTM | 8. Mosaico Vero Quadrato Blush from Stiles