We are back in House J today in possibly one of our favourite spaces. The master bathroom where our client trusted us to go bold and beautiful.
The overall style for the master bathroom is chic, sophisticated and bold. We essentially proposed using a colour palette of white, black and grey, but through interesting materials, colour blocking and an injection of contrasting pink colour elements, we gave the master bathroom lots of personality – with a feminine flair.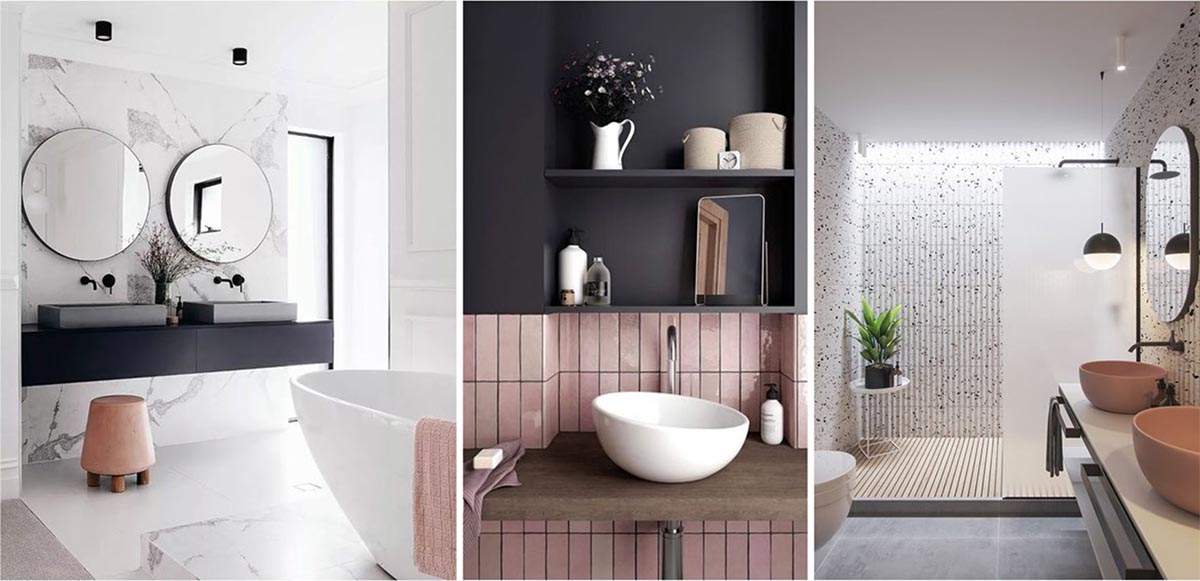 1 | 2 | 3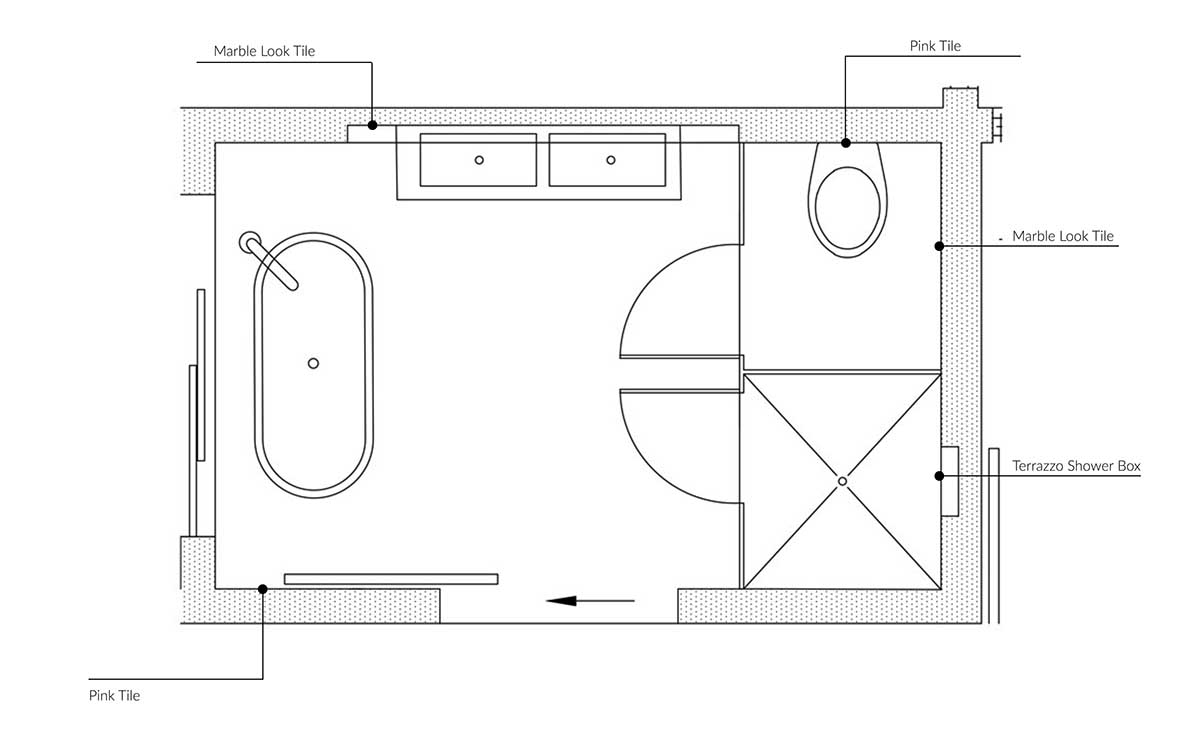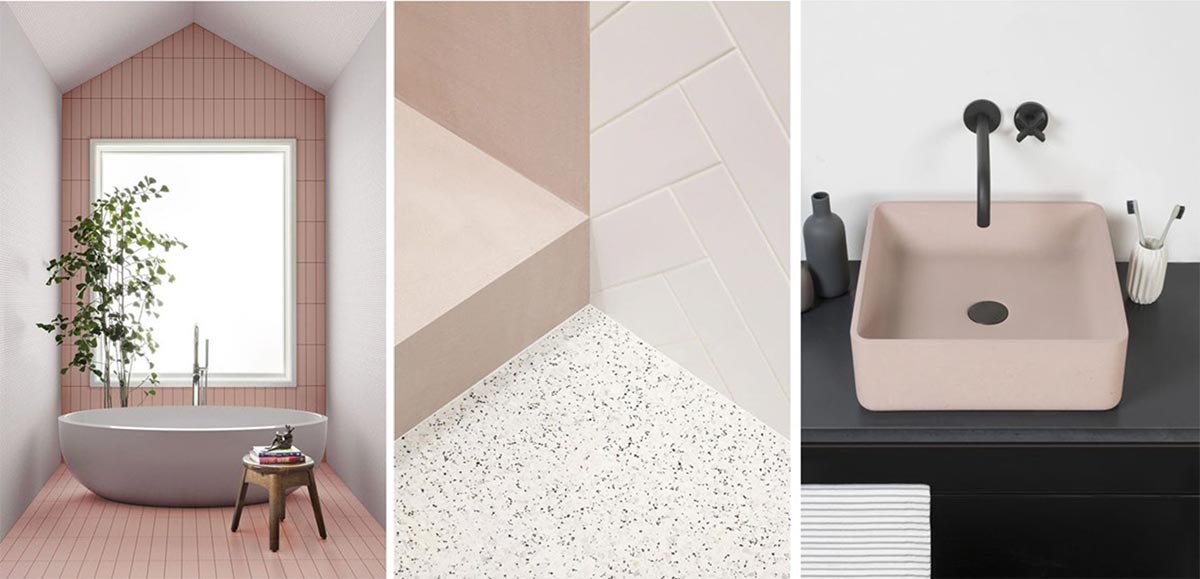 1 | 2 | 3
We separated the master suite into three spaces – the toilet cubicle, the shower box and the main bathroom space. Throughout the space, the floors are finished in a white based terrazzo style tile (also majorly design crush worthy)
Within the open area of the bathroom we finish the main wall holding the sinks in a marble look tile for fresh and luxurious finish. The contrasting vanity and fixtures are black, while the basins are PINK in colour.
For an added pop of colour the wall holding the door is finished in a modern style pink tile.
In the shower box we dial down the pink element and carry the terrazzo material throughout, for an industrial touch, which is again complimented by black fixtures.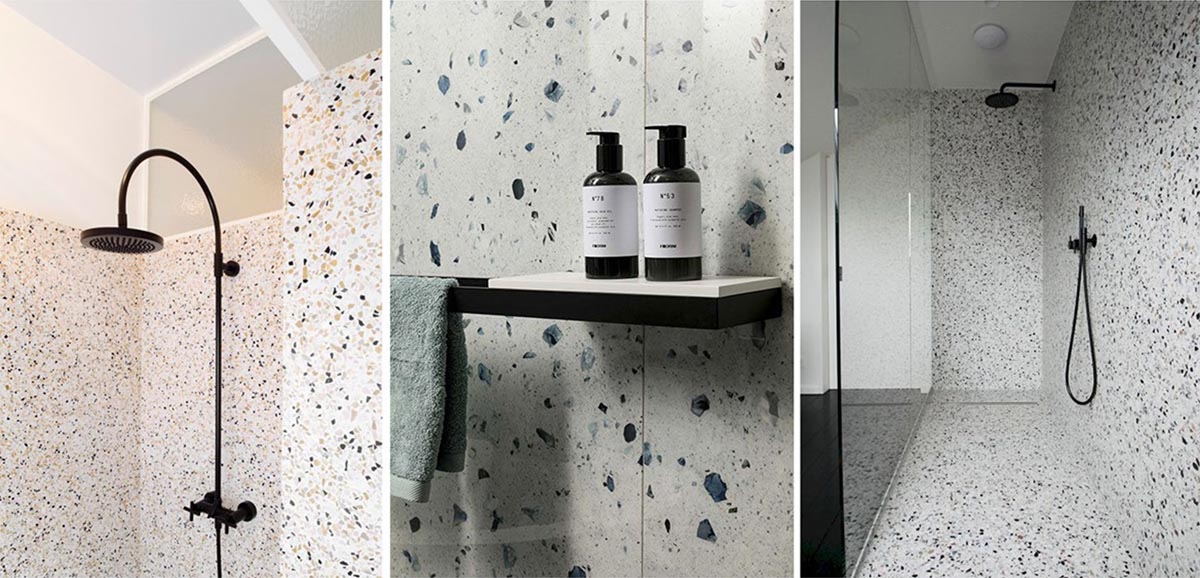 1 | 2 | 3
Within the toilet cubicle we had the opportunity to up the pink drama and luxe factor. The terrazzo flooring is extended into the stall, however on the walls we use a combination of materials. The wall holding the toilet is finished in the same modern style pink tile as near the bath, while the rest of the walls are finished in the marble style tile.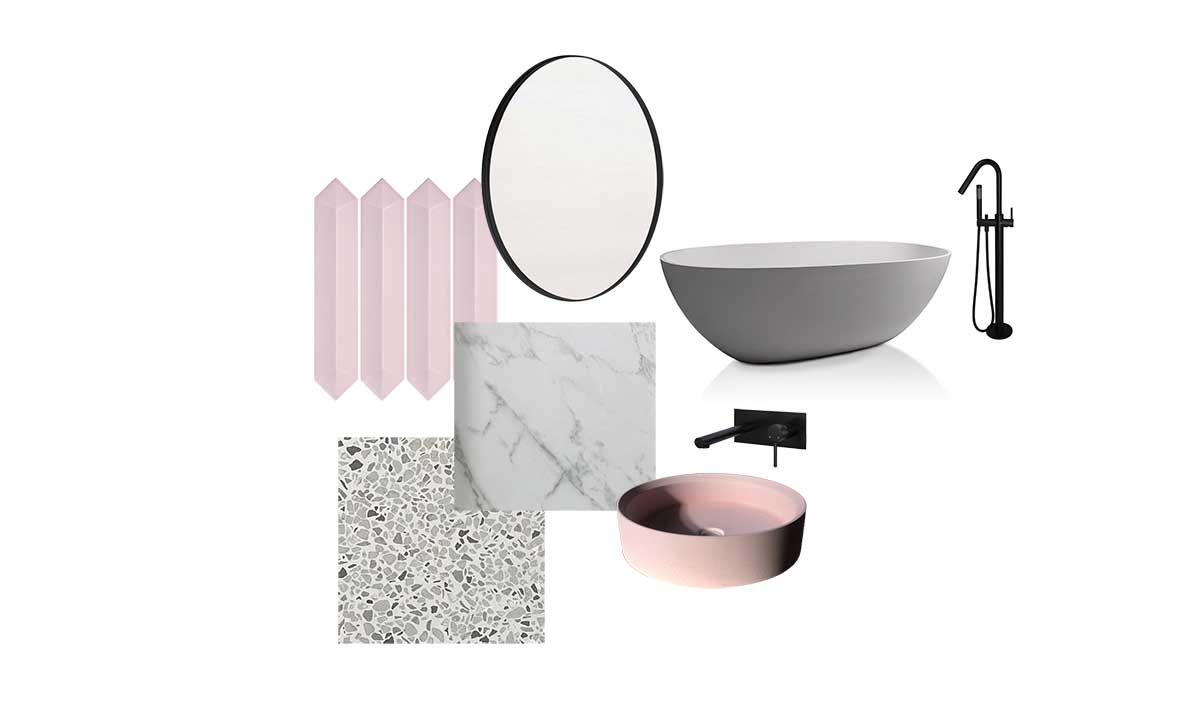 As with most things this year, we are exercising patience with construction delays, but will share pictures of this gorgeous space just as soon as we can.