With the holidays officially over we are returning to our favourite pastime – weekend brunch! Whether your poison is strong coffee and cold bubbly, we simply love getting together with our friends for unhurried brunches over fuss-free table settings.
Our go-to for creating a serene, informal and intimate brunch setting is our favourite combination of natural textures, clean lines and minimal pattern mixing in a neutral and soft colour palette.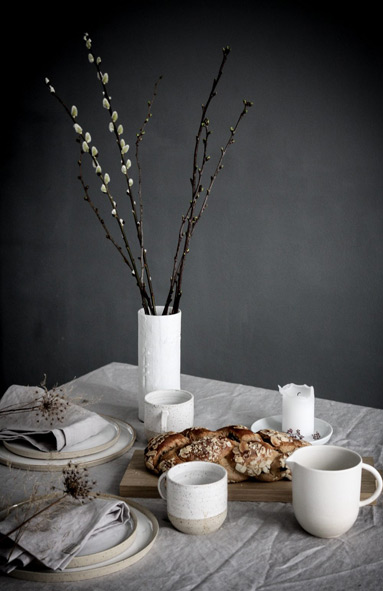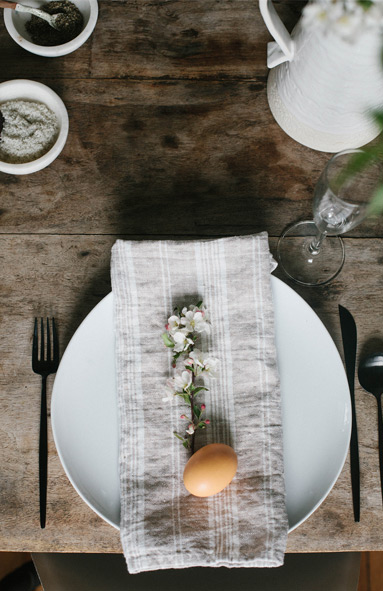 Sticking to our goal of minimising fuss and focusing on sustainable and natural decor elements, we were drawn to these simple, but beautiful, tablescapes. A linen tablecloth or runner and napkins set the tone for this natural and neutral table setting upon which hand thrown ceramics, matt black cutlery and cut glassware can be layered. Dried branches or fresh garden foliage in organically shaped vessels, elements of wood and grass placemats complete the look.

1 | 2 | 3 | 4 | 5 | 6 | 7 | 8 | 9 | 10 | 11 | 12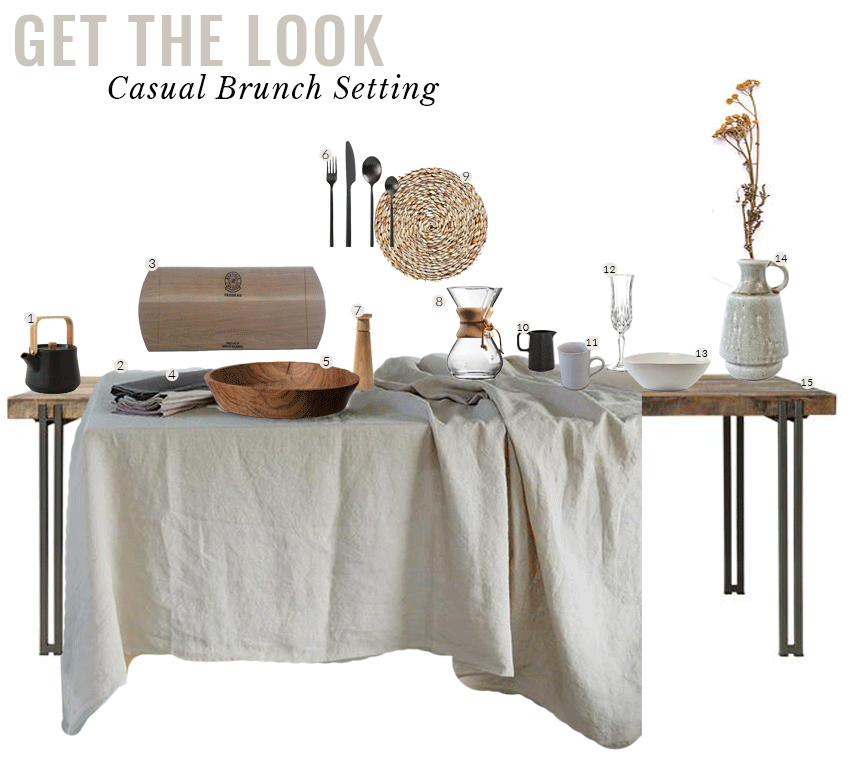 1. Porcelain Teapot from Weylandts | 2. Simple Linen Tablecloth from Woven Green | 3. Oak Rectangle Board from Esque | 4. Linen Napkins from Woven Green | 5. Teakroot Serving Bowl from Weylandts | 6. Yves Matte Black Cutlery Set from @home | 7. Country Road Ande Grinder from Woolworths | 8. Chemex Coffee Maker from Yuppiechef | 9. Natural Weaved Grass Placemats from Esque | 10. Spilt Pitcher from Weylandts | 11. Afrika Monokrom Wide Cup from Esque | 12. Opera Champagne Flute from Yuppiechef | 13. Afrika Monokrom Bowl from Esque | 14. Terracotta Mini Vase from Weylandts | 15. Tuareg Dining Table from Weylandts