When we're fantasising about our dream closets, we obsess over the details all the way from the closet doors right through to the interior finishes and layout and space planning! We also ask the very important question of "but where will I put all my shoes?" #thestruggleisreal
It is so often the case that closest are designed without much thought on where shoes are going to go. And this definitely applies to both a Mr or a Mrs closet. If you're reading this and nodding your head, then you're in luck. Today we've pulled together a few different ideas and stylish ways to store your shoes.
Firstly (and we realised we seem to start every storage related post with this message) – remember that less is more, and before you start on your storage requirements, spend some time editing your shoe collection. Perhaps if nothing else, lockdown taught us that thirty pairs of ankle-breaking stilettos probably aren't necessary.
Knowing which style of shoe you prefer and how many pairs of each style you have is the first step to organising and storing your shoes effectively.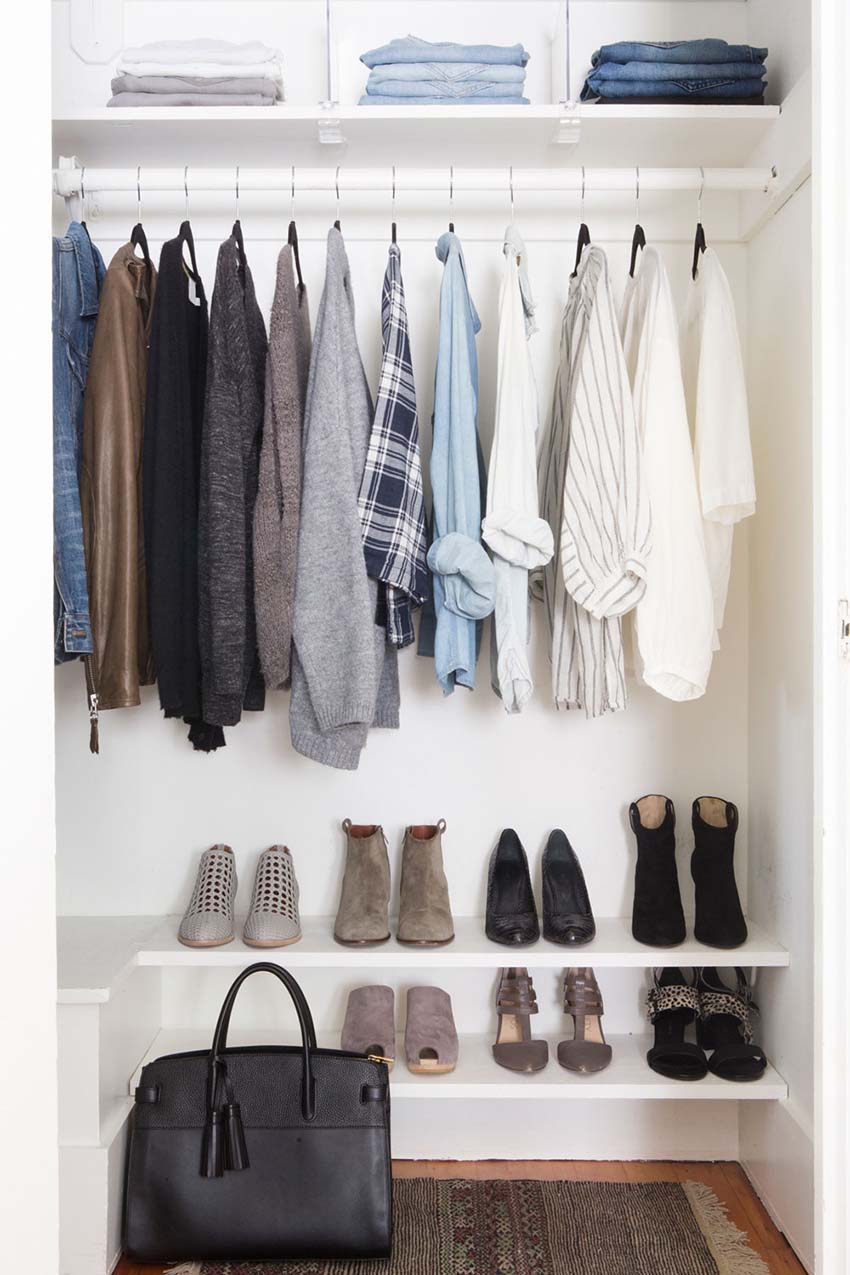 Image Source
If you are lucky enough to be planning a new closet installation, give sufficient thought to where the shoes will go. Most shoes are fairly flat and no more than 30cm in length so plan in such a way that you don't waste precious space above or behind.
It might seem obvious to say store like with like, but think about how many of each style of shoe you have and plan your space accordingly. If, for example, you only have one or two pairs of tall boots, it is a waste of space to dedicate a whole row of storage to them. If ankle boots are your go-to winter shoe, then creating a couple of slightly higher spaced shelves is a wise choice. Great for keeping your options open long term.
One of our favourite options is pull out drawers that allow easy access and visibility. But when it comes to slides and very flat shoes, we think a cubbyhole system works best.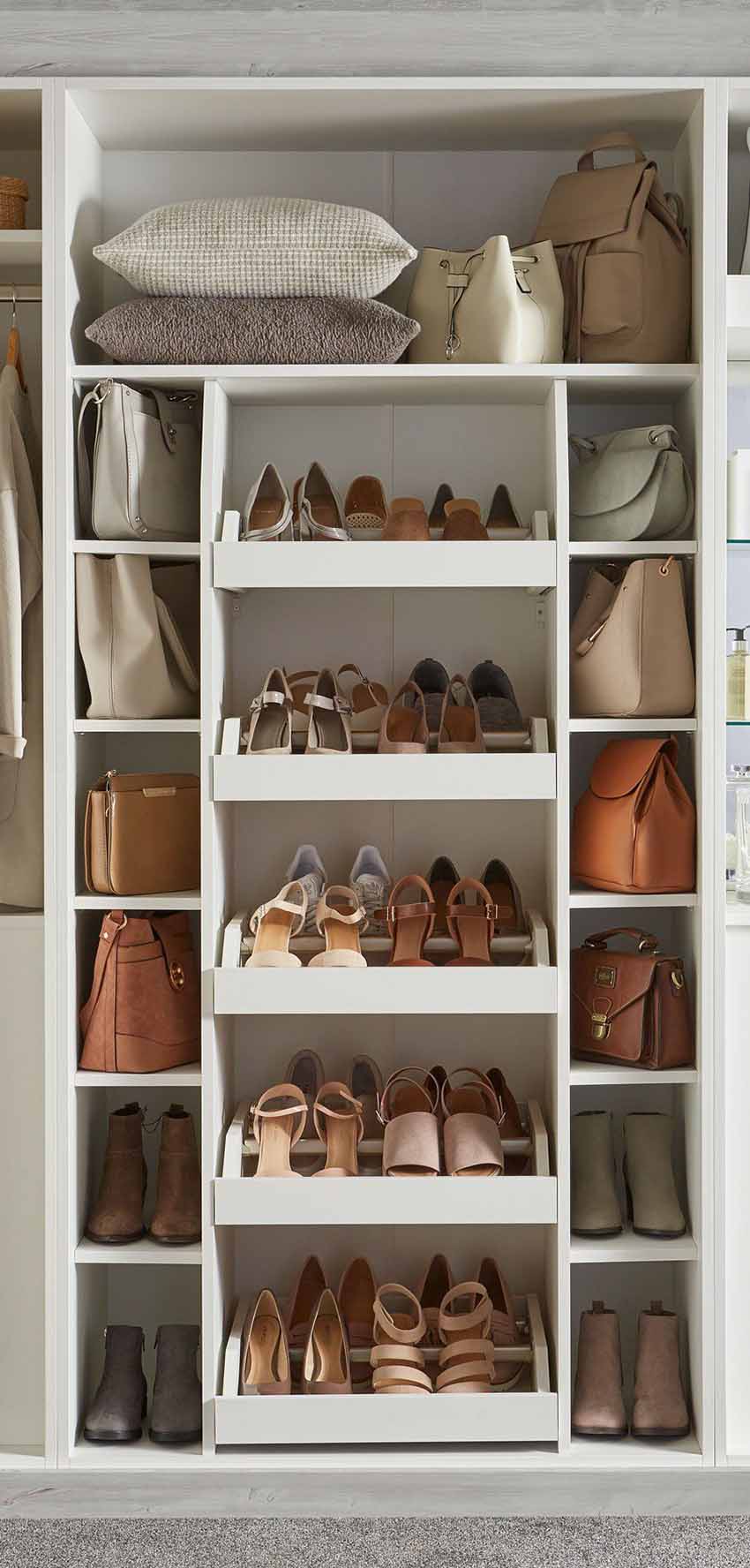 Image Source
If your situation calls for creating space outside of your current closet space, consider a sleek bookcase for storing and displaying your shoes. Remember that for any open storage, you need to display items in such a way that they will also look all the time. This means keeping shoes clean, and grouping them by colour and by style.
Floating shelves are a very practical solution to store shoes as they are usually just the right depth and you can arrange the spaces in between to suit the height of your shoes.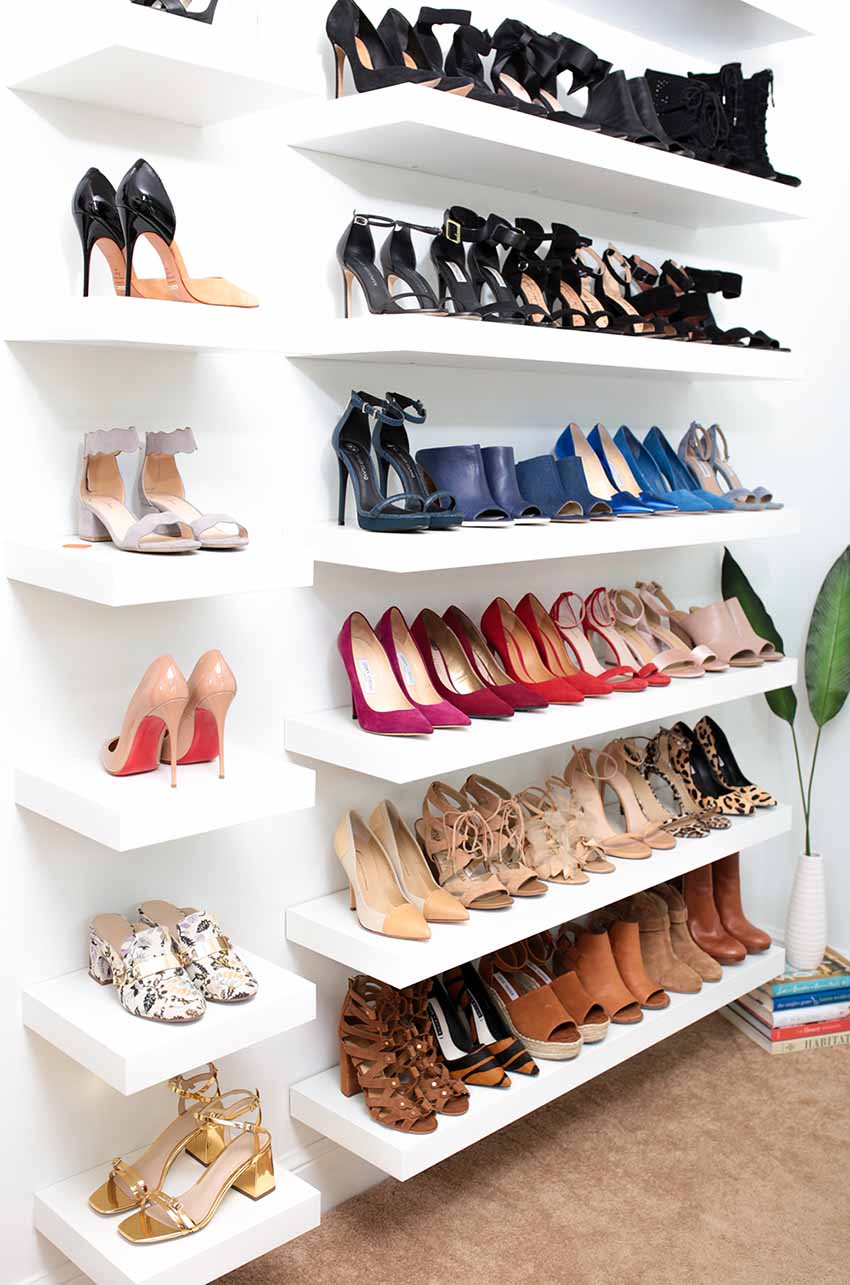 Image Source
For a really stylish and chic approach, look for a display unit to serve as storage for shoes, bags and other accessories. We love these black steel, industrial style units making you feel as though you are in a boutique store within your own home. This is ideal if you have your own cloffice.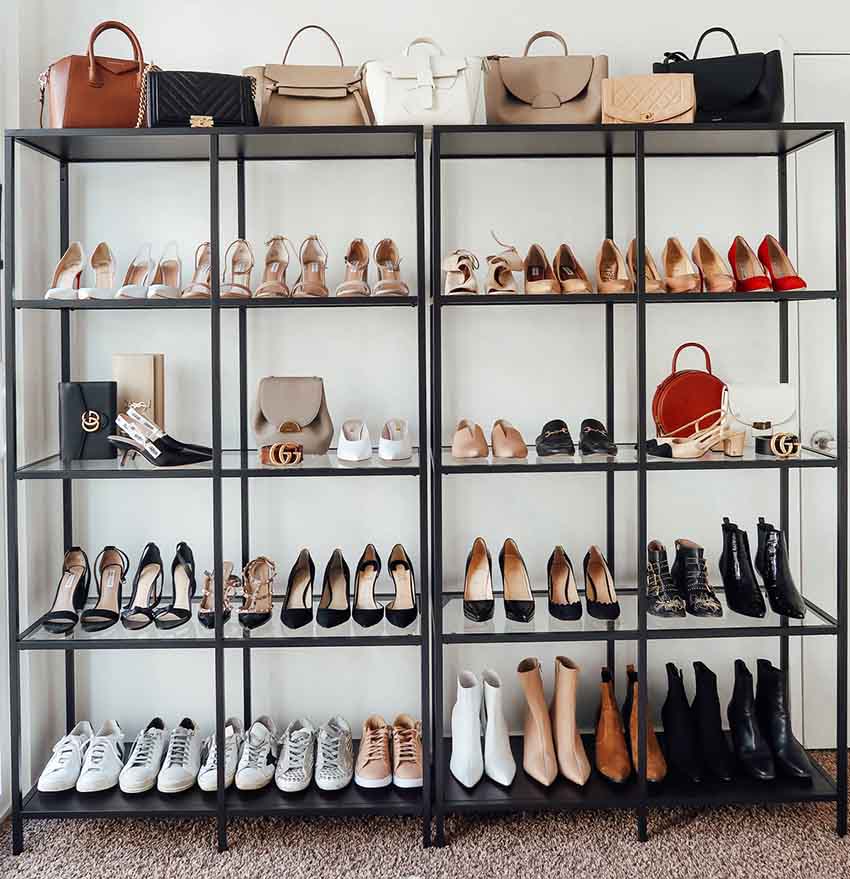 Image Source
Placing shoes that you don't use on a day to day basis (or "the ugly ones") in stackable containers is a really good space-saving idea. It also protects the shoes from being squashed and filling up with dust.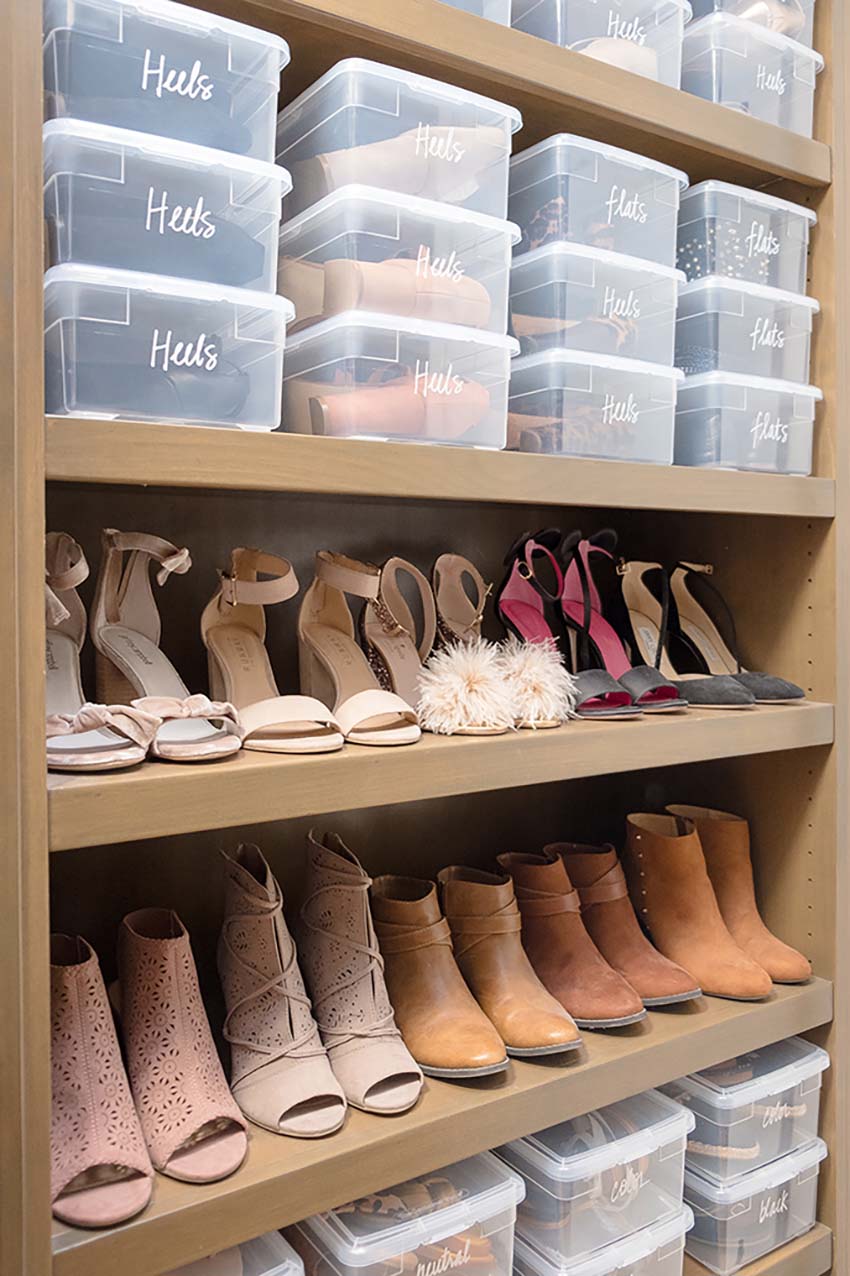 Image Source
A bench or shoe rack with multiple levels of storage can work well in an entrance hall, mudroom, walk-in closet, or even a kids bedroom. Choose a piece that has a cohesive style with the remainder of the home for a well styled effect.