For some people, utility products, such as those for cleaning and organising, are afterthoughts. Functional items that serve a purpose and should be easy to use and affordable, especially if they have to be regularly replaced. Very little thought is given to their design and look. And you would be completely right in agreeing with this statement.
However there are others that swoon over home and lifestyle wares. They celebrate the beauty of the design, the timelessness of the style and the materiality of the object. For those people it is not just a washing up cloth, a scrubbing brush or a broom. If you are one of those people, then this post is dedicated to you!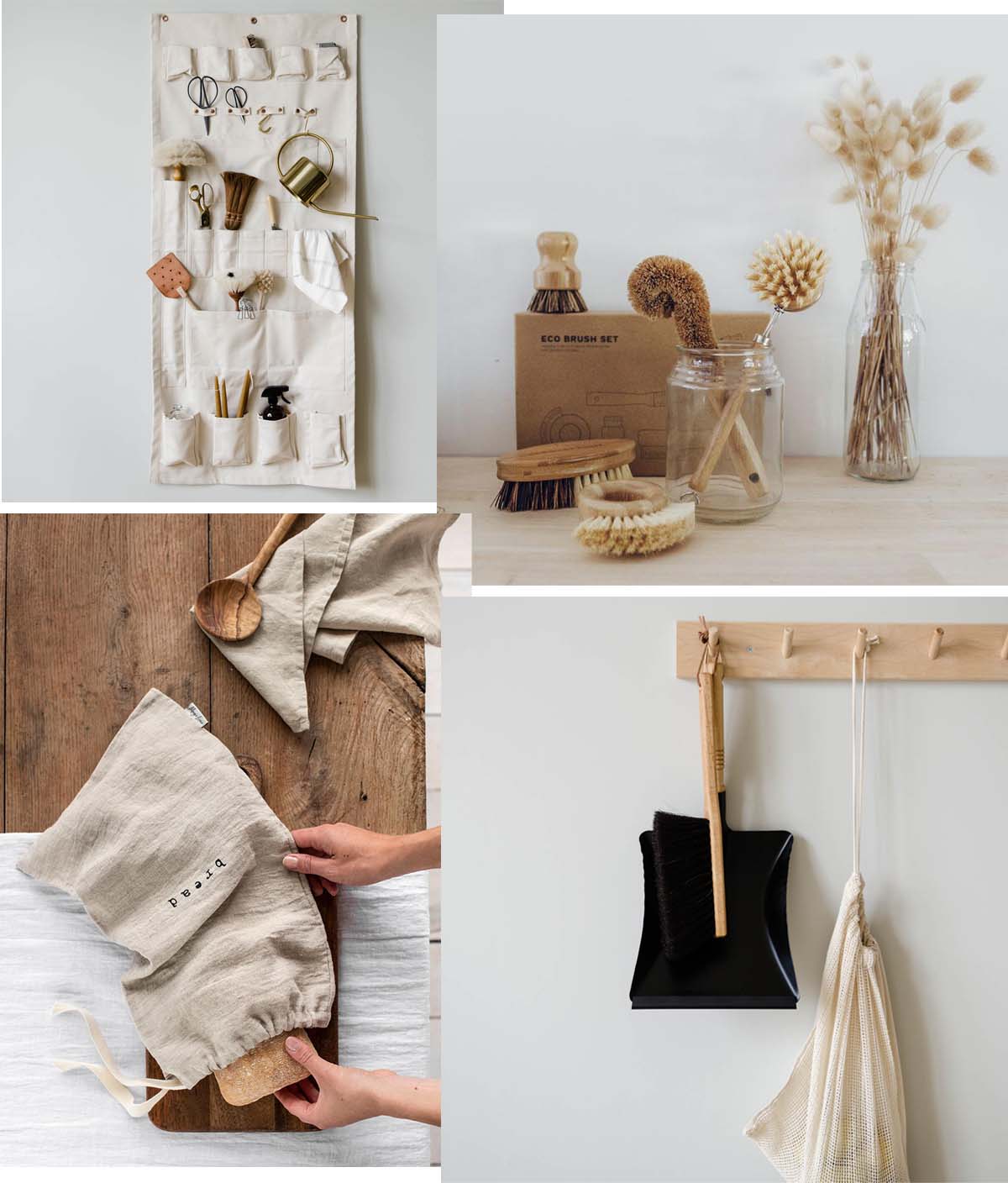 We've rounded up a few of our favourite household basics that bring a little beauty to your everyday moments.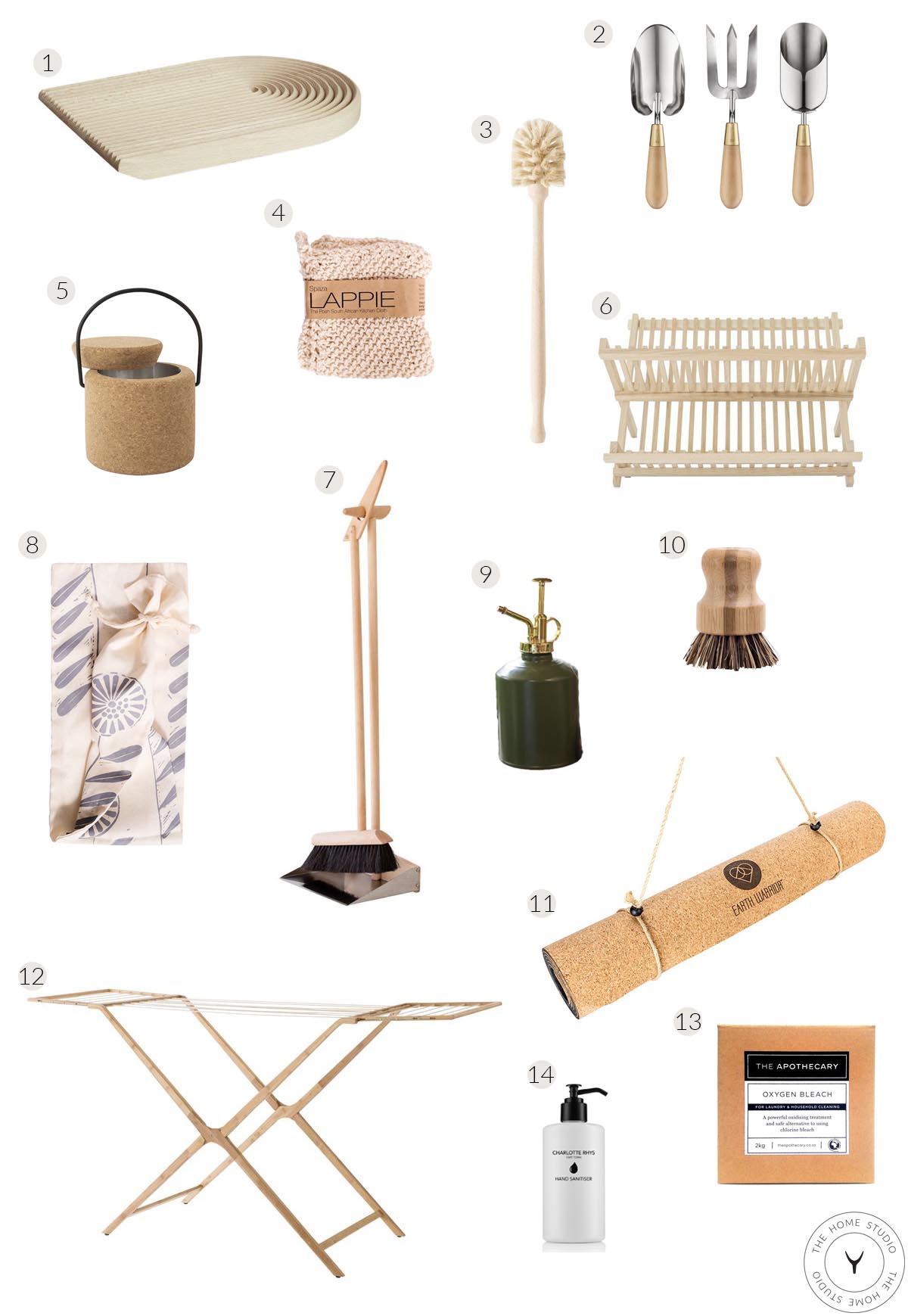 1. Field Chopping Board from Crema Design | 2. Garden Tools from Folha Plant Shop | 3. Bottle Brush from Weylandts | 4. Spaza Kitchen Cloth from Faithful to Nature | 5. Cork Ice Bucket from and | 6. Beechwood Dish Rack from Weylandts | 7. Dustpan and Broom Set from Weylandts | 8. Baguette Bread Bag from Faithful to Nature | 9. Spray Bottle from Folha Plant Shop | 10. Bamboo Scrubbing Brush from Faithful to Nature | 11. Cork Yoga Mat from Earth Warrior | 12. Bamboo Laundry Rack from Weylandts | 13. The Apothecary Oxygen Bleach and | 14. Charlotte Rhys Hand Sanitiser from Yuppiechef