You may have heard the saying "It's not about what size you wear. It's about how you wear your size." Well, we feel the same goes for your home. In this case we are talking petite living spaces.
No matter the proportions of your living room, you can create a beautifully styled and comfortable space despite having a small spatial envelope.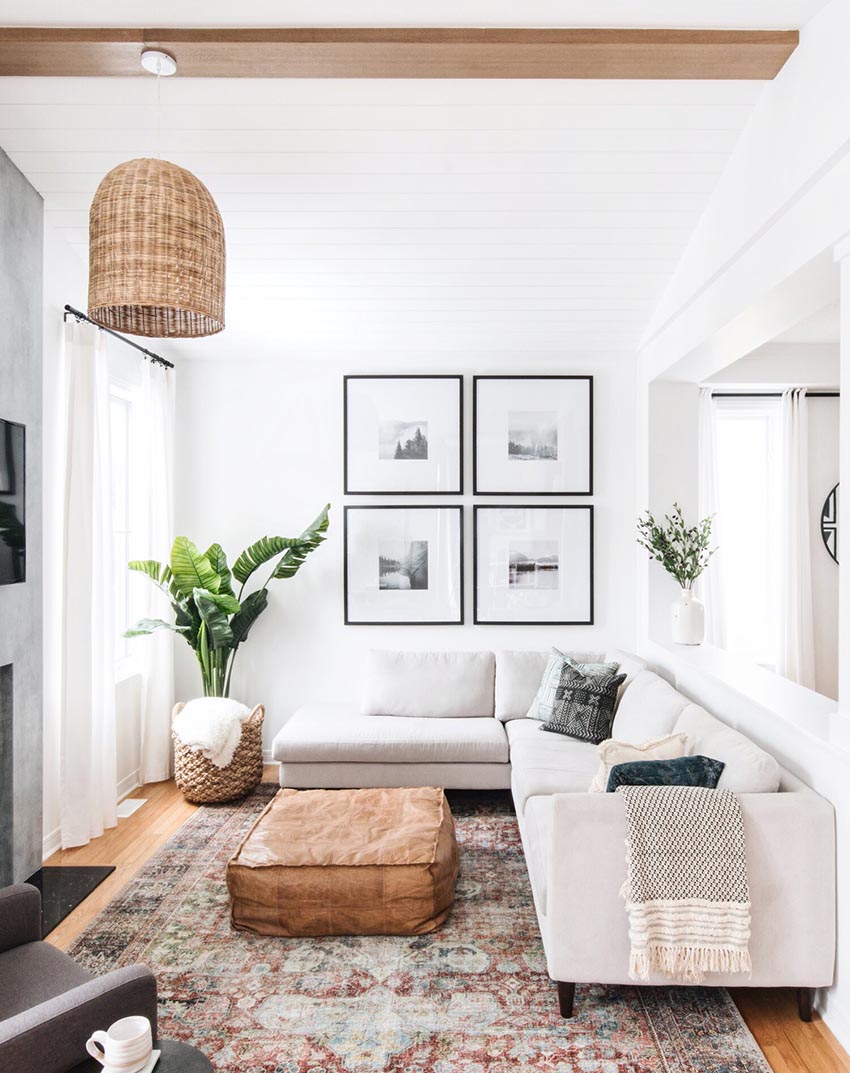 We've talked about a what you need to consider when designing for a small space before, in this post. Specifically focussing on playing with proportions, mounting furniture pieces onto walls, doubling up on functionality where you can and maximising the height of the room.
We also talked about light. Enhancing natural light is probably the most important factor in a small area and the best way to let the light in is with large windows or glass doors.
If you have the freedom to make any changes, a large, unobstructed picture window can be the perfect way to lighten a space, and can also double up as bench seating.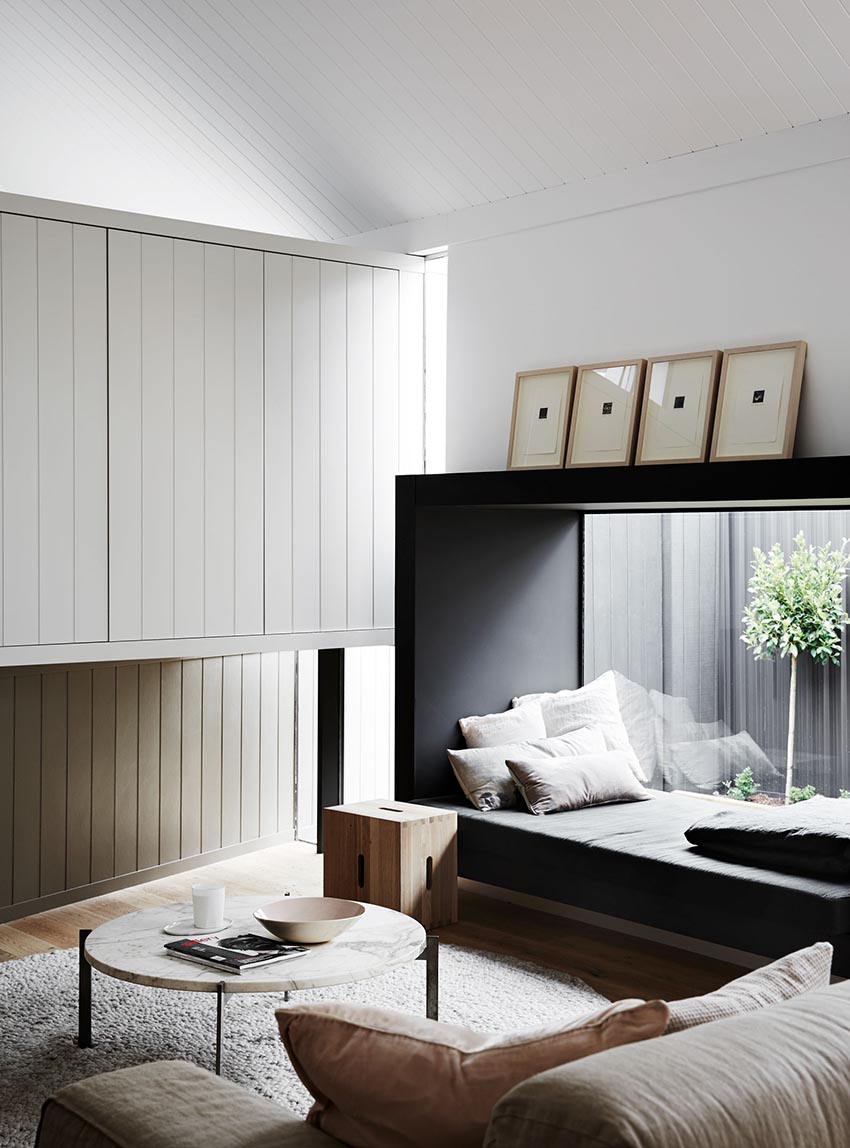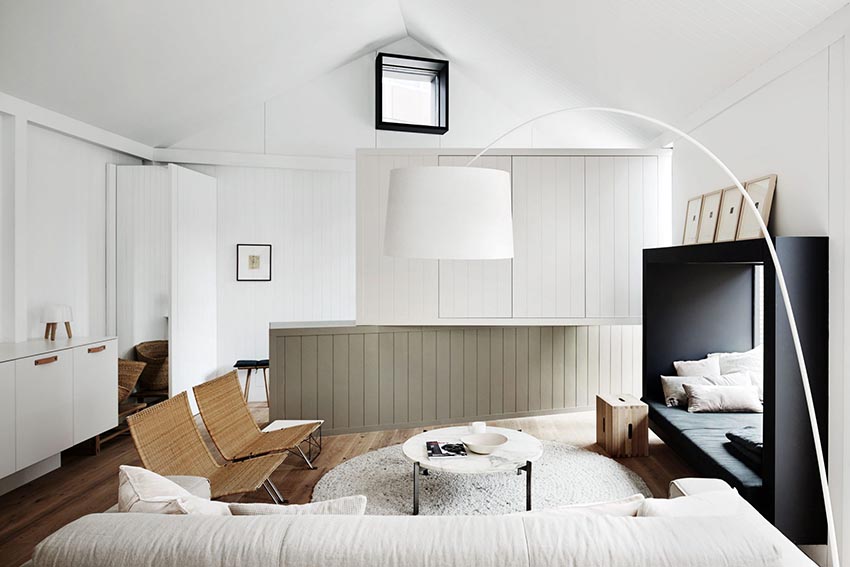 A well-positioned ledge or bench has a multi-functional purpose serving as either shelving and storage for books and other items you wish to display, or as an extra seating area.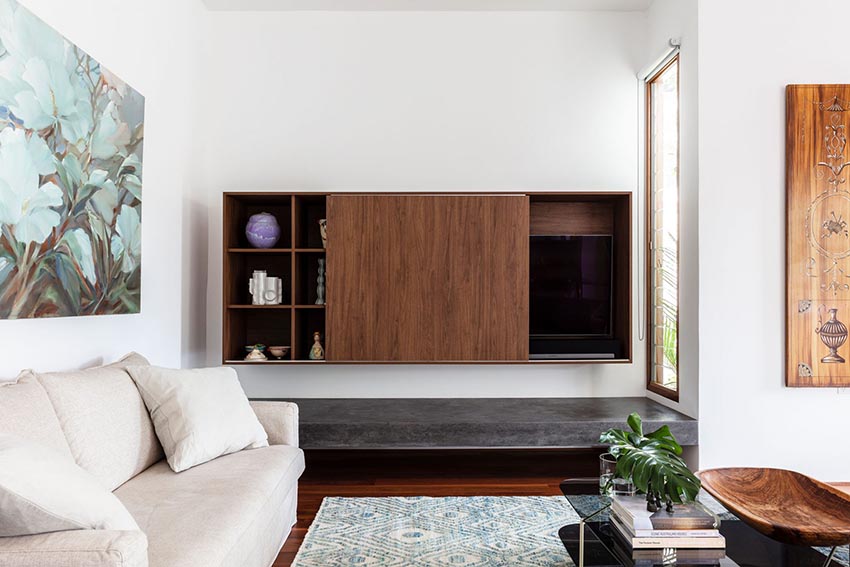 Typically with small spaces we prefer to keep the floor plan as open and unobstructed as possible, to give the floor plan of the room the opportunity to feel as open and as large as possible.
However in this apartment (which to be fair is not that tiny) the owners have chosen to create separate areas by dividing the spaces with an open shelving unit. In this instance this works, mostly thanks to the single materials and colour palette that extends throughout the apartment, which creates a seamless visual flow across the whole space. In addition the abundance of natural light and wrap around windows also make the apartment feel a lot more open than most.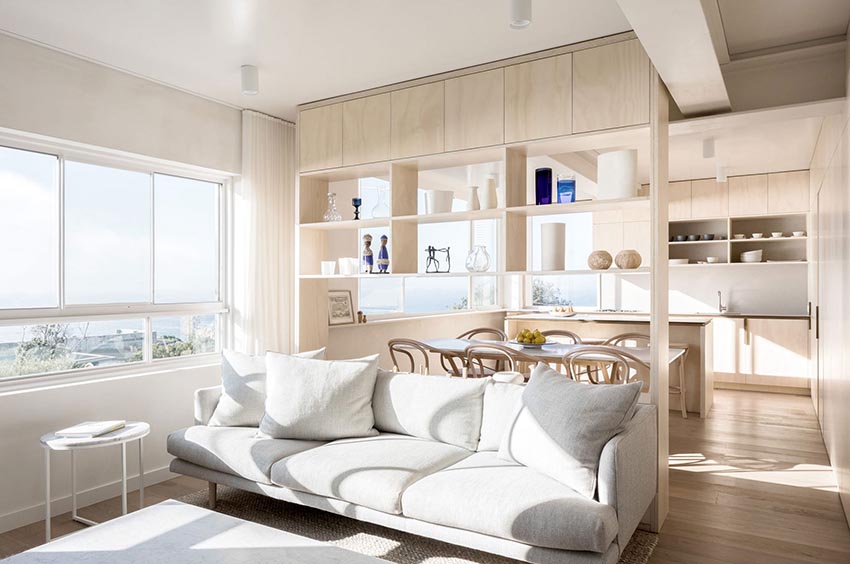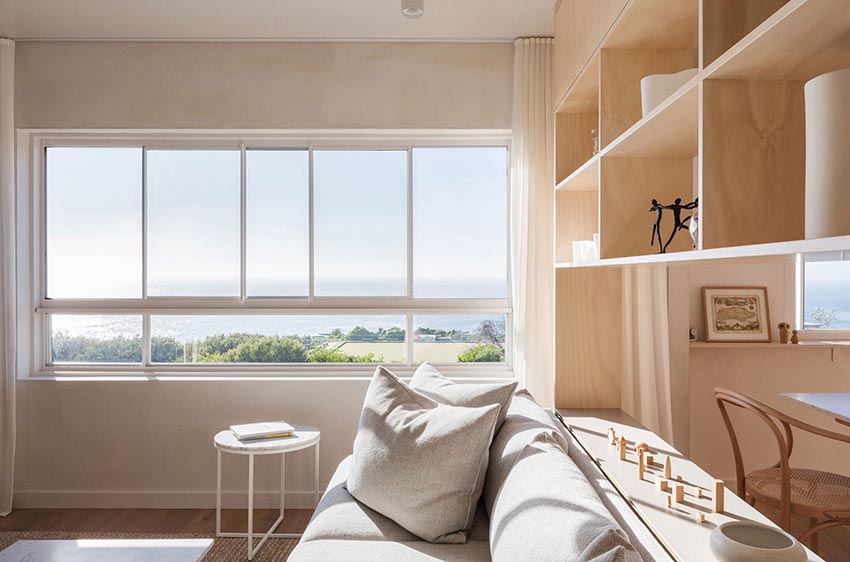 Also notice how in smaller living spaces it works to have one larger sofa as the main furniture piece, and then to add extra seating in through smaller armchairs, poufs and ottomans for flexible seating arrangements. In all instances the spaces are grounded and defined by a proportionately sized rug.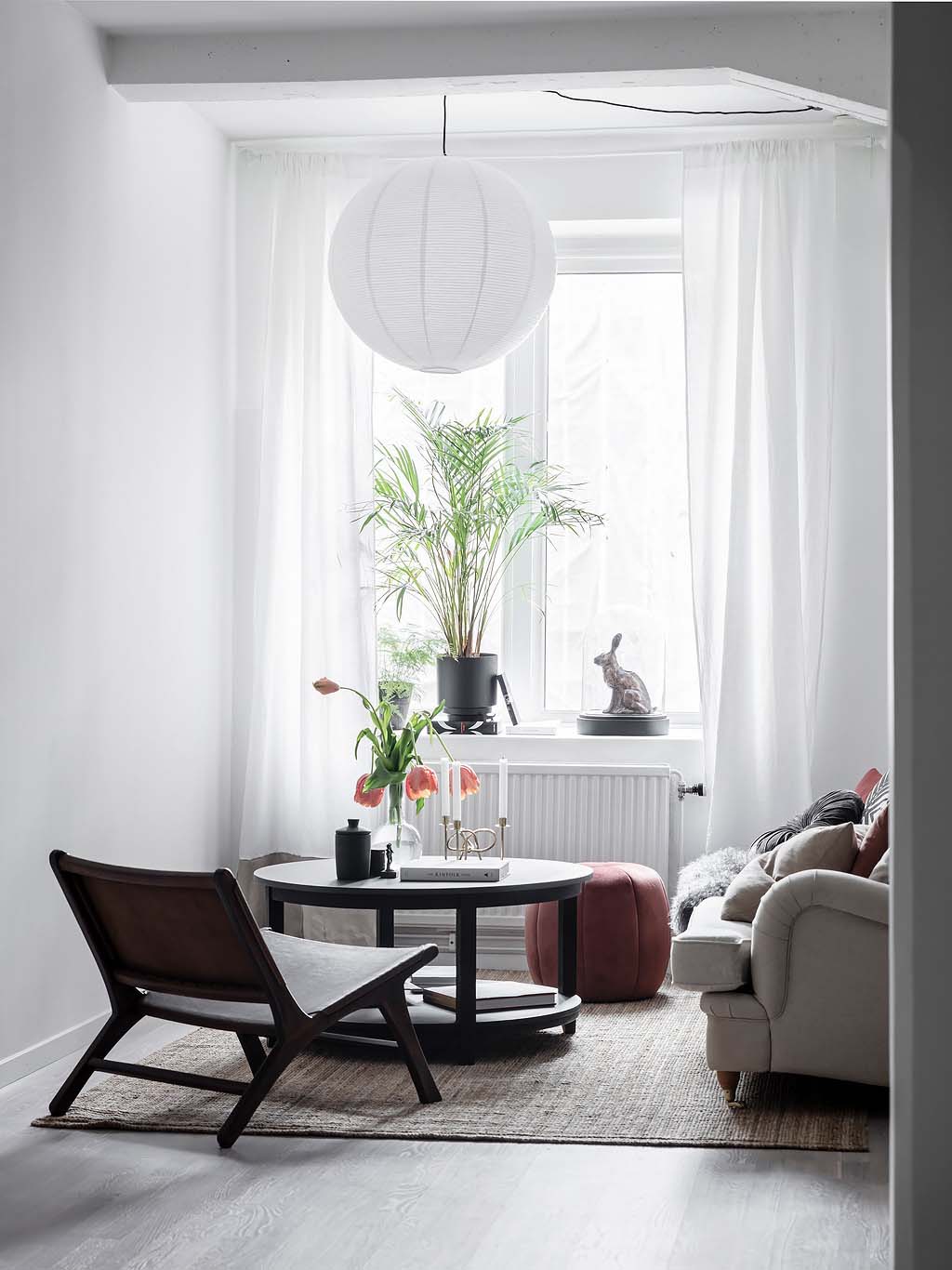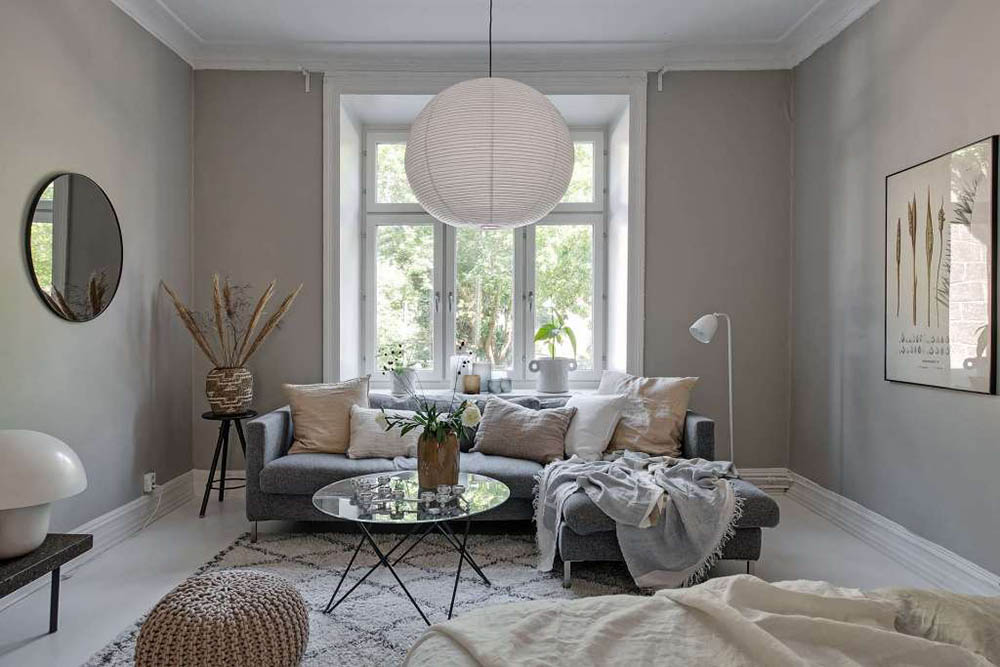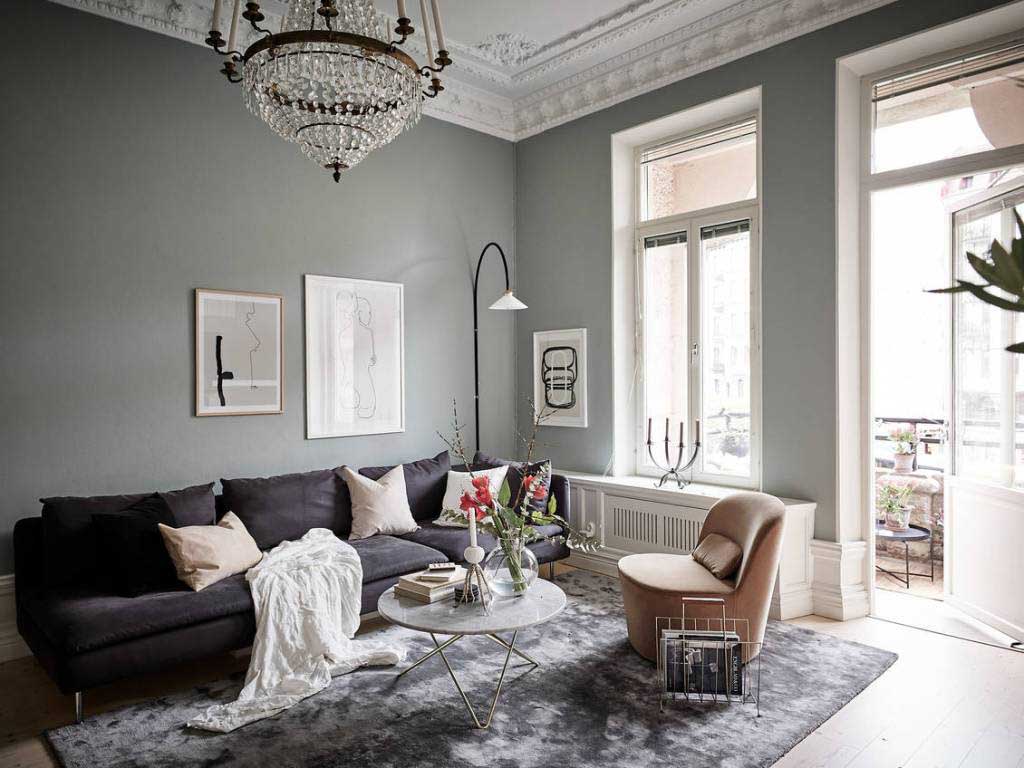 Images F-1 | 2 | 3 – 4 | 5 | 6 – 7 | 8 | 9 | 10
Small Sofa Round Up
To help you with your small living space woes, we have rounded up twelve sofas that are less than 2.2m in width.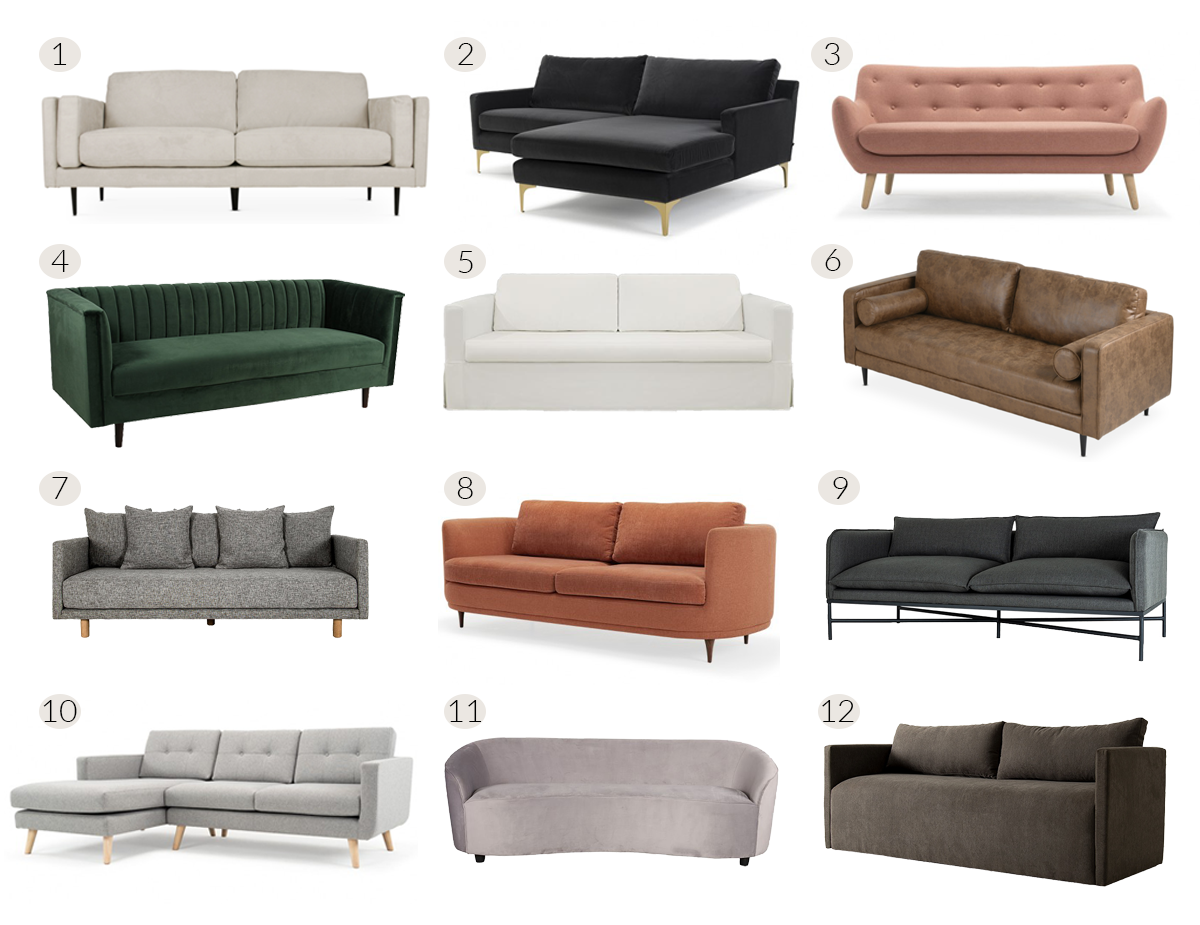 1. Tokyo 3 seater from @home | 2. Astha 2-seater sofa from Sofa Company | 3. Herman 3-seater sofa from Sofa Company | 4. Cognac 2 seater ribbed sofa from MRP Home | 5. Santa Monica from Sofaworx | 6. Memphis 3 seater from @home | 7. Bondai Sofa from SHF | 8. Elinor 3-seater sofa from Sofa Company | 9. Kennedy Sofa from SHF | 10. Conrad 3-seater sofa from Sofa Company | 11. Kidney Bean 2 seater sofa from MRP Home | 12. Axon Sofa from SHF