Sinkhuis is a stunning "plaasdorphuis" in Stellenbosch. Built on the bank of the Eerste River on raised land that borders a nature reserve to the north, the property has gained uninterrupted views over the tree tops onto the mountains surrounding Stellenbosch.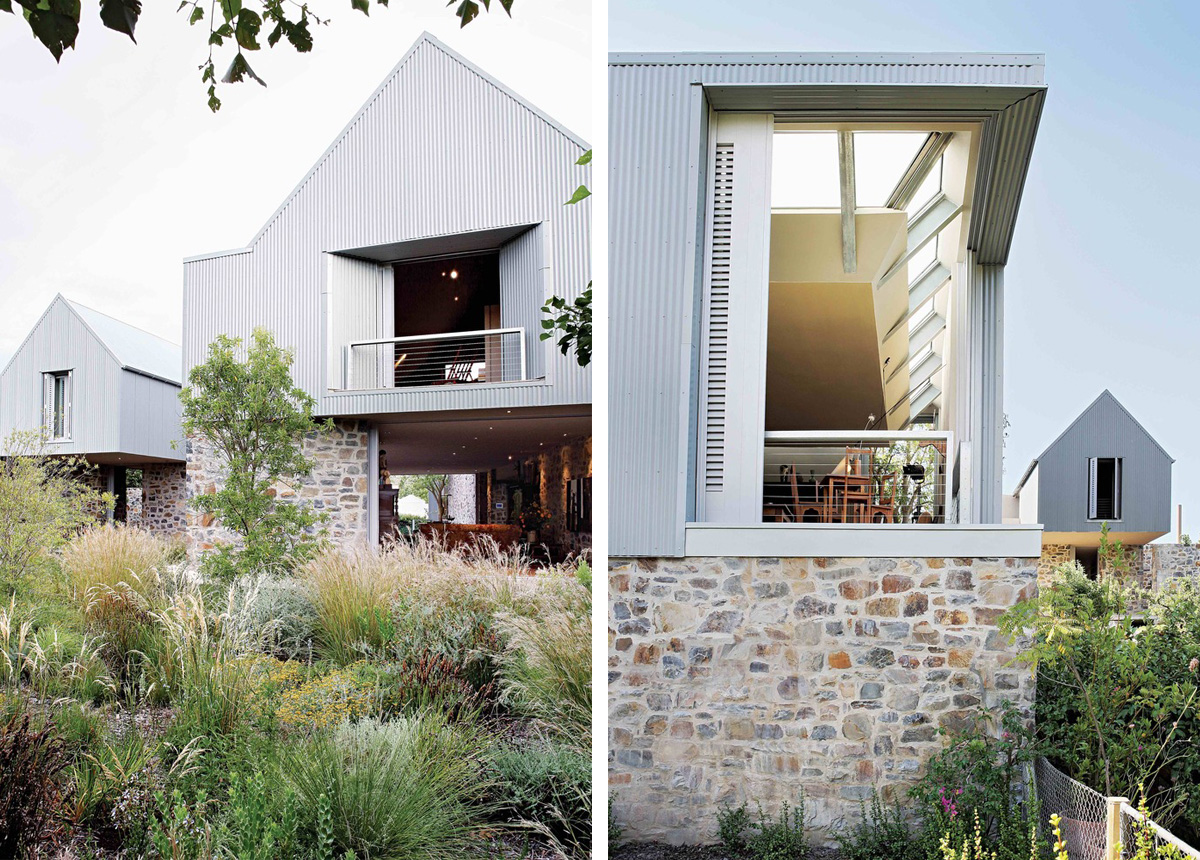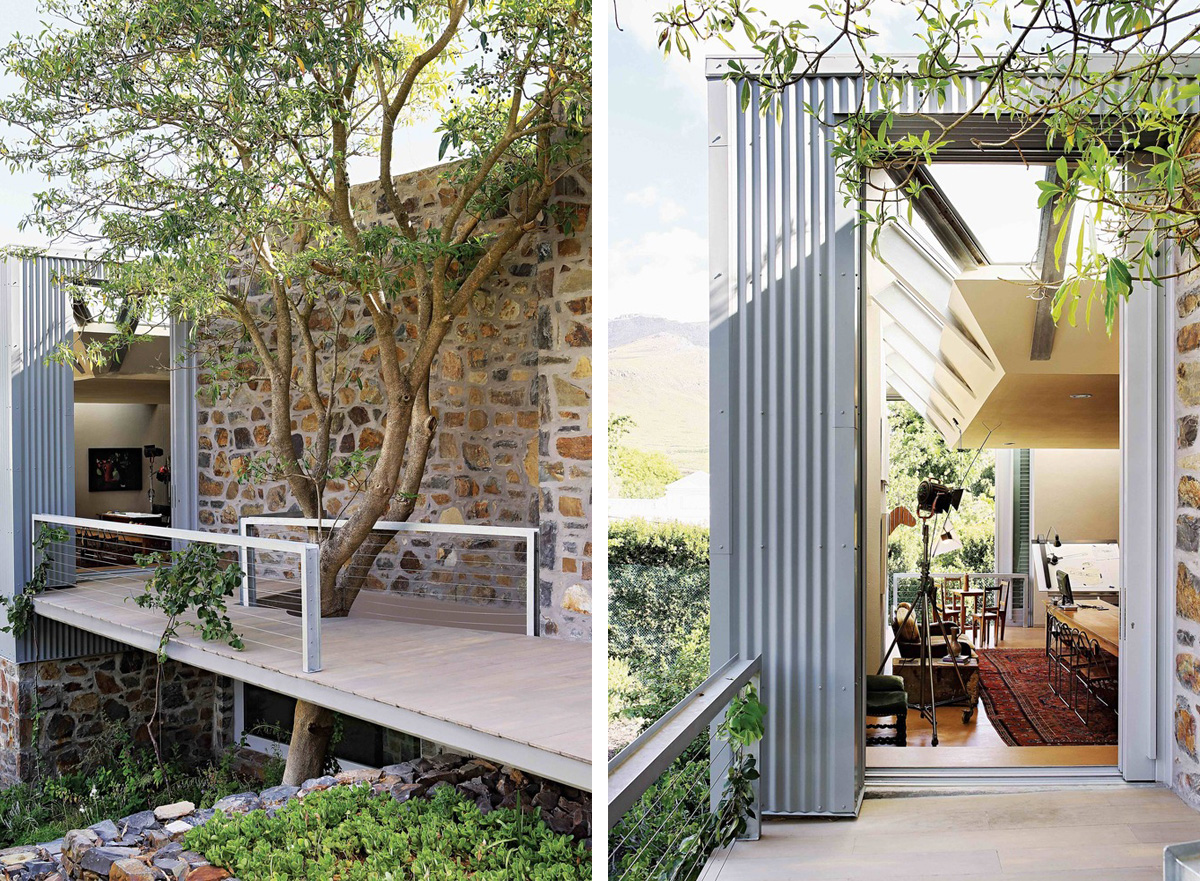 Designed by Slee & Co Architects, the home consists of four simple 'corrugated' shed structures linked with local stone 'kraal' walls. It is this mix of natural vs man made materials that gives the house its particular charm, bringing a modern edge to a home that could otherwise have come across as country cottage.
The steel structures are carefully positioned to capitalise on north orientation, maximise on the mountain views and to shield against the Cape winds. These steel structures and the stone walls have been carefully manipulated to capture the views from all the living and bedroom spaces. Dormer window position and sizes are determined by the height of the mountains it is facing, stone walls sculpted and angled to acknowledge the views and to create protected courtyards.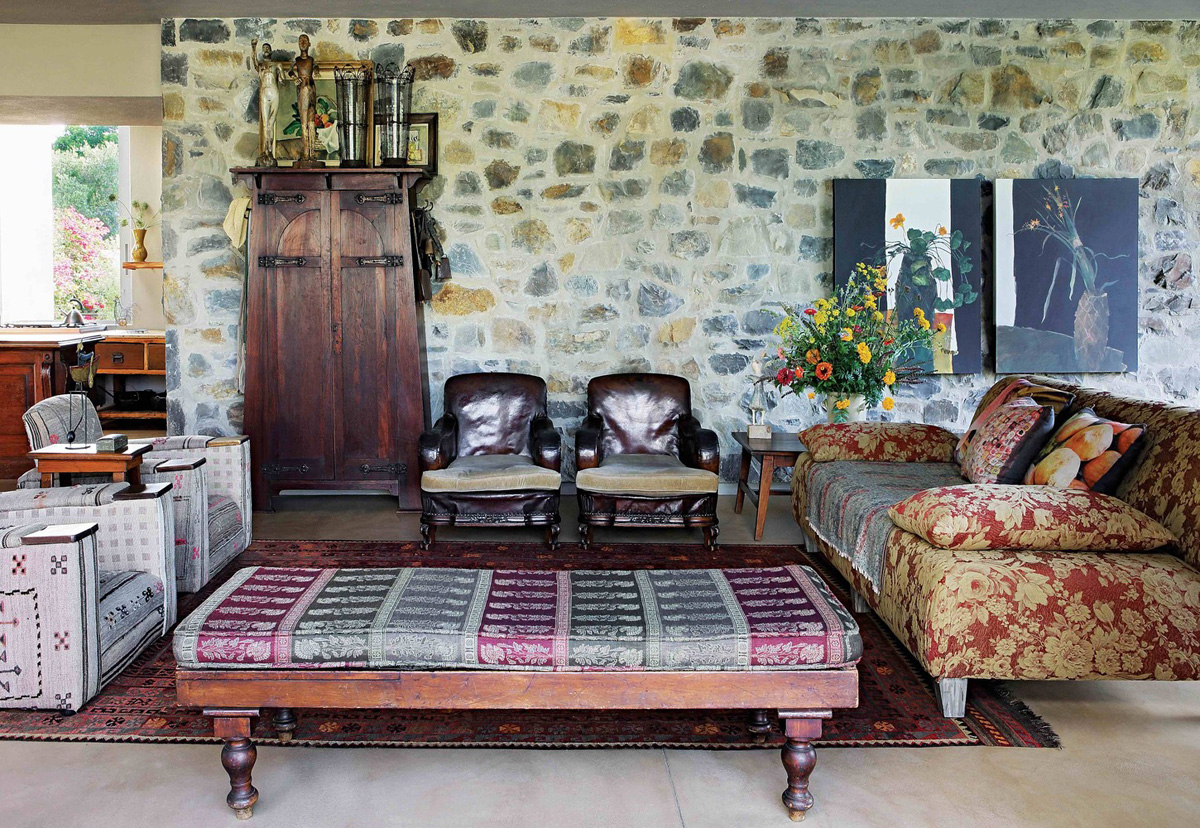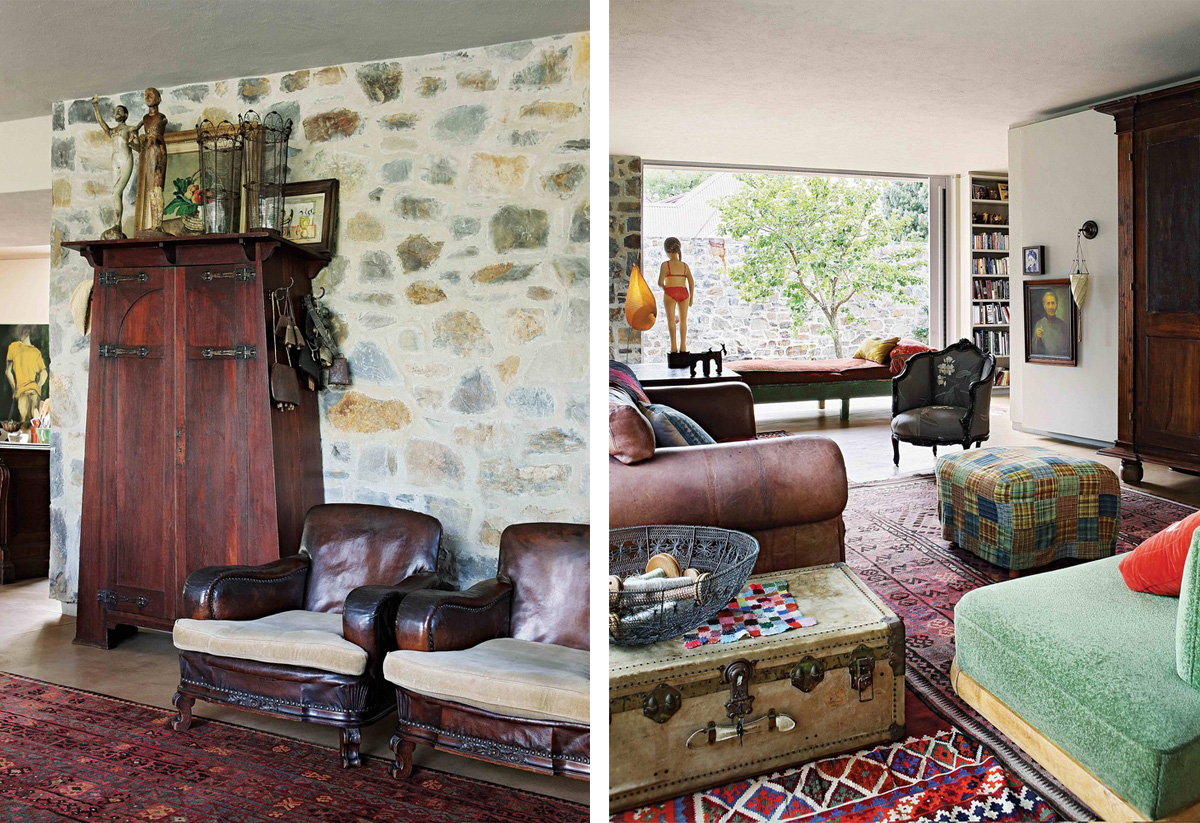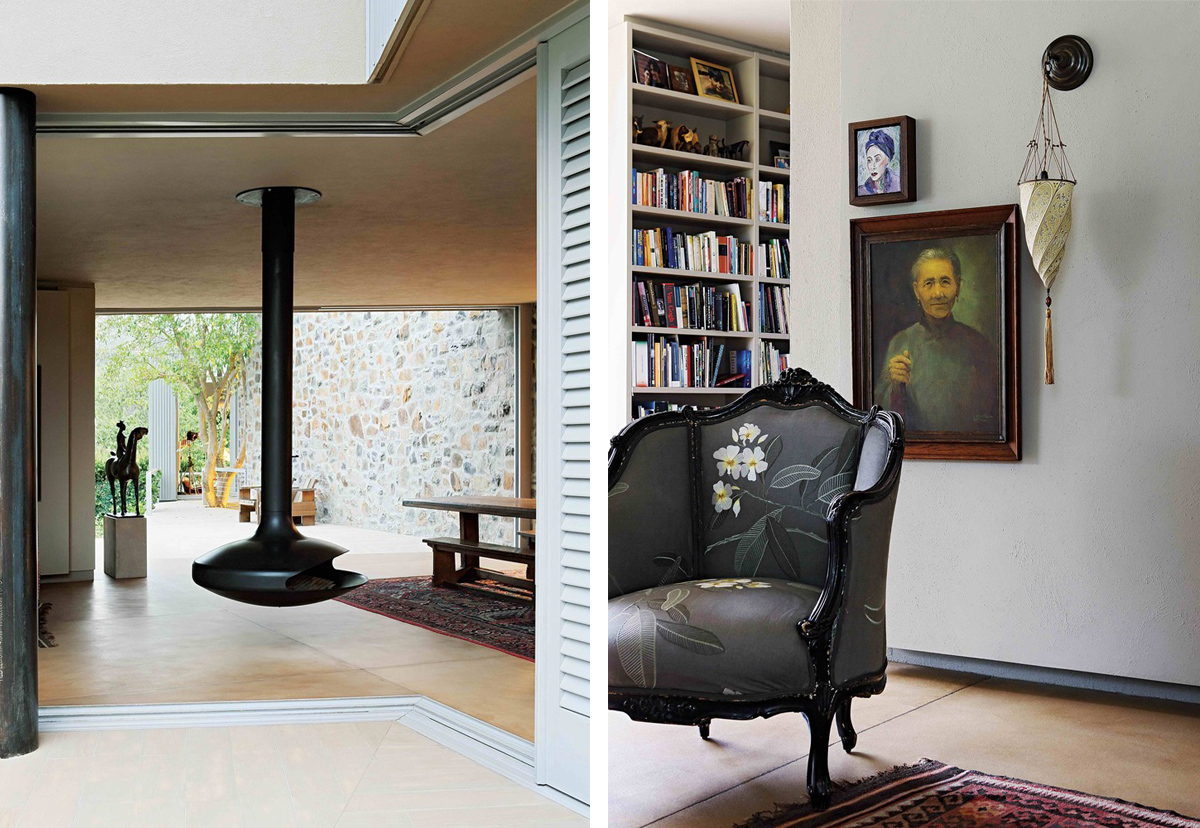 The eclectic nature of the decor brings added texture and dimension to the interiors, while striking artwork, sculptural pieces and objects d'art all inject warmth and personality into the home.