It's definitely a duvet kind of day down here in Cape Town, and even if your bedroom is not much bigger than the size of your bed, there are plenty of ways to create a stylish space.
On this subject I can talk from possibly too much experience, having spent many years living in really small apartments where I sometimes wondered how I was even going to get the bed into the bedroom! We're looking at design inspiration and ideas for small bedrooms that are big on storage, personality and charm.
Use Shelving To Your Advantage
If there isn't space for a bedside pedestal, then think about going up. Shelves and hooks create additional storage to keep those necessary items close at hand.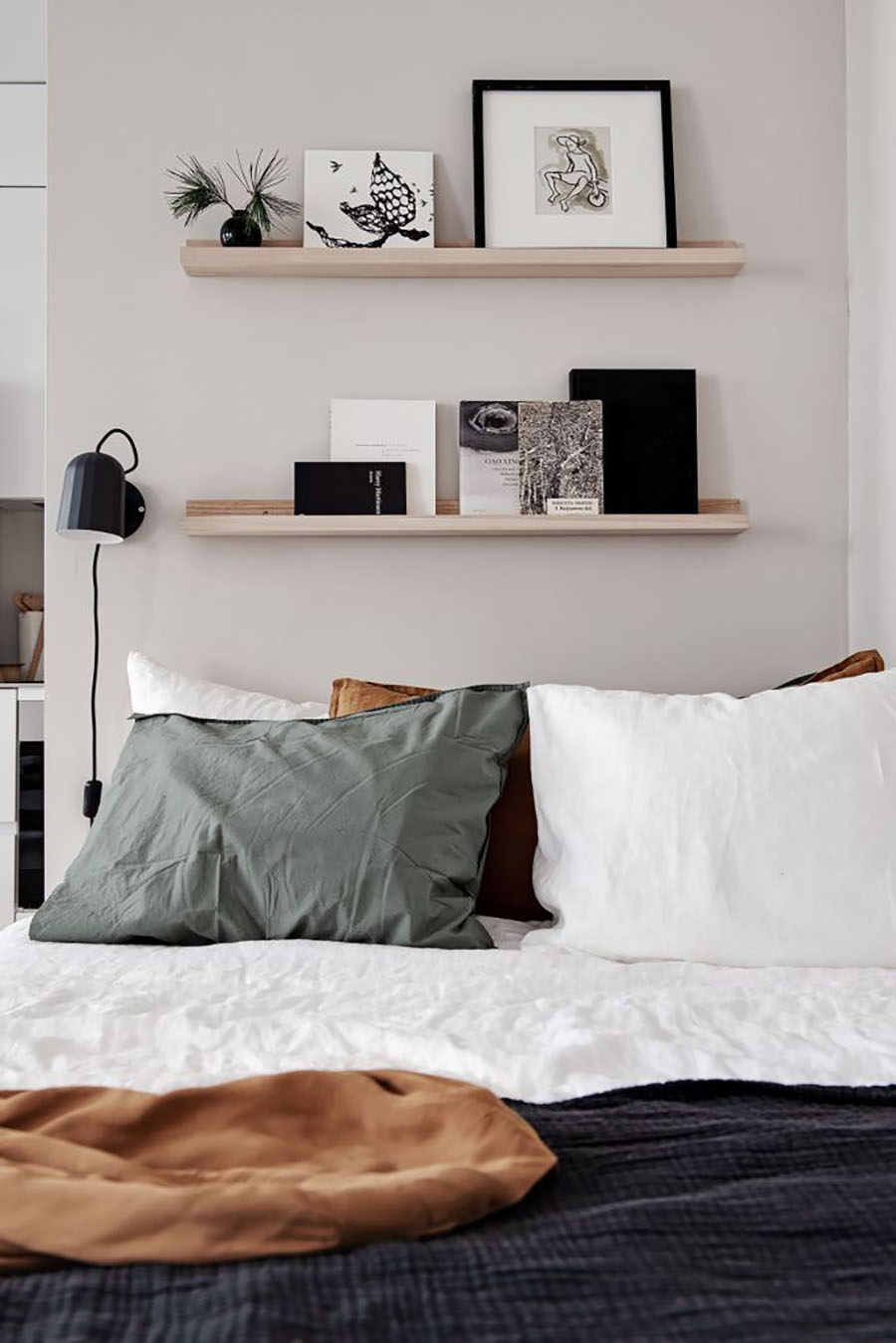 Image Source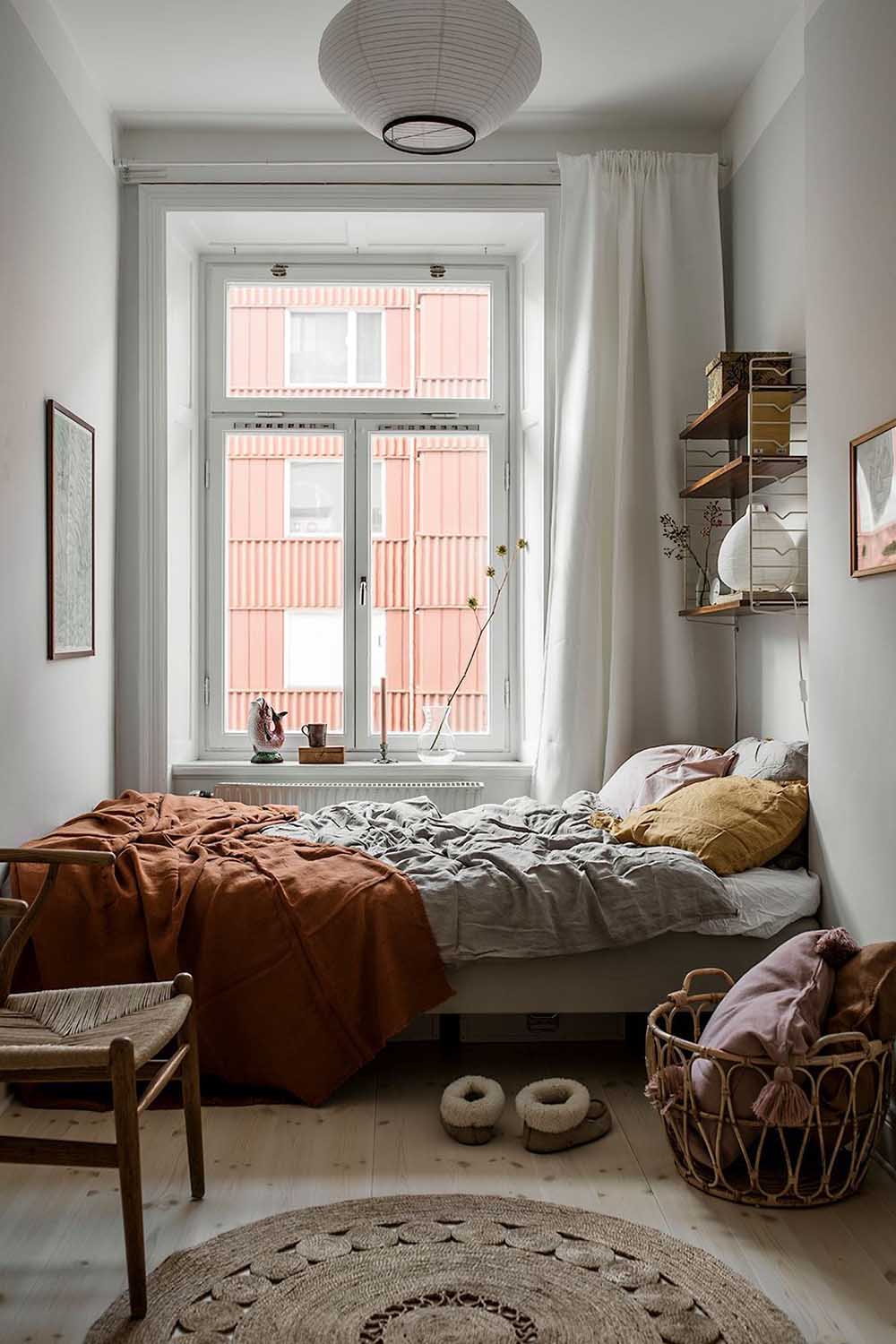 Image Source
Use Lighting As Decor
If there isn't space for a bedside pedestal, then it goes without saying you're not putting your bedside lamp on anything. Make a statement in your small room by bringing in a feature wall light.
While lots of natural light is ideal in a small bedroom, that is often out of your control. A beautiful lighting source does double duty by brightening the space and bringing in some style.
Go Dark And Cosy
If anyone ever told you dark colours don't belong in small spaces, then they clearly haven't seen this room.. With the abundance of natural light coming in through the window, the darker setting makes the rooms feel intimate and welcoming. The white bed linen adds a beautiful fresh contrast.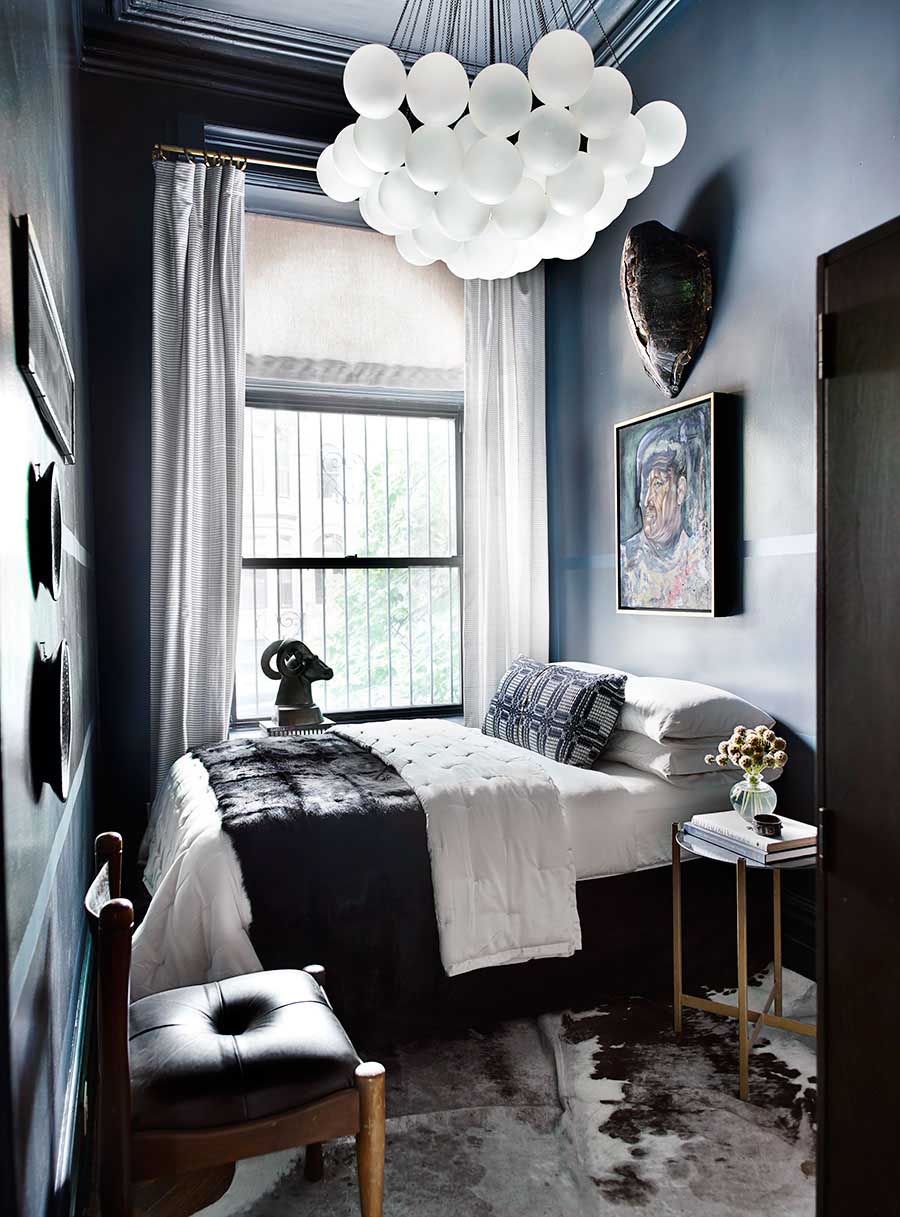 Image Source
Smart Storage
If you don't have the option of creating a custom solution for your small bedroom, try adding storage below the bed. When space is at a premium, you'll probably be low on storage too. Whether it is simply raising your bed on a sets of drawers, or thinking about a loft style bed solution, these little edits can go a long way.
Image Source
Bring In Some Life
So that your small bedroom feels more like a welcoming space than a stark cell, bring in some life through plants or flowers. Even one small planter can make all the different to your room feeling more alive.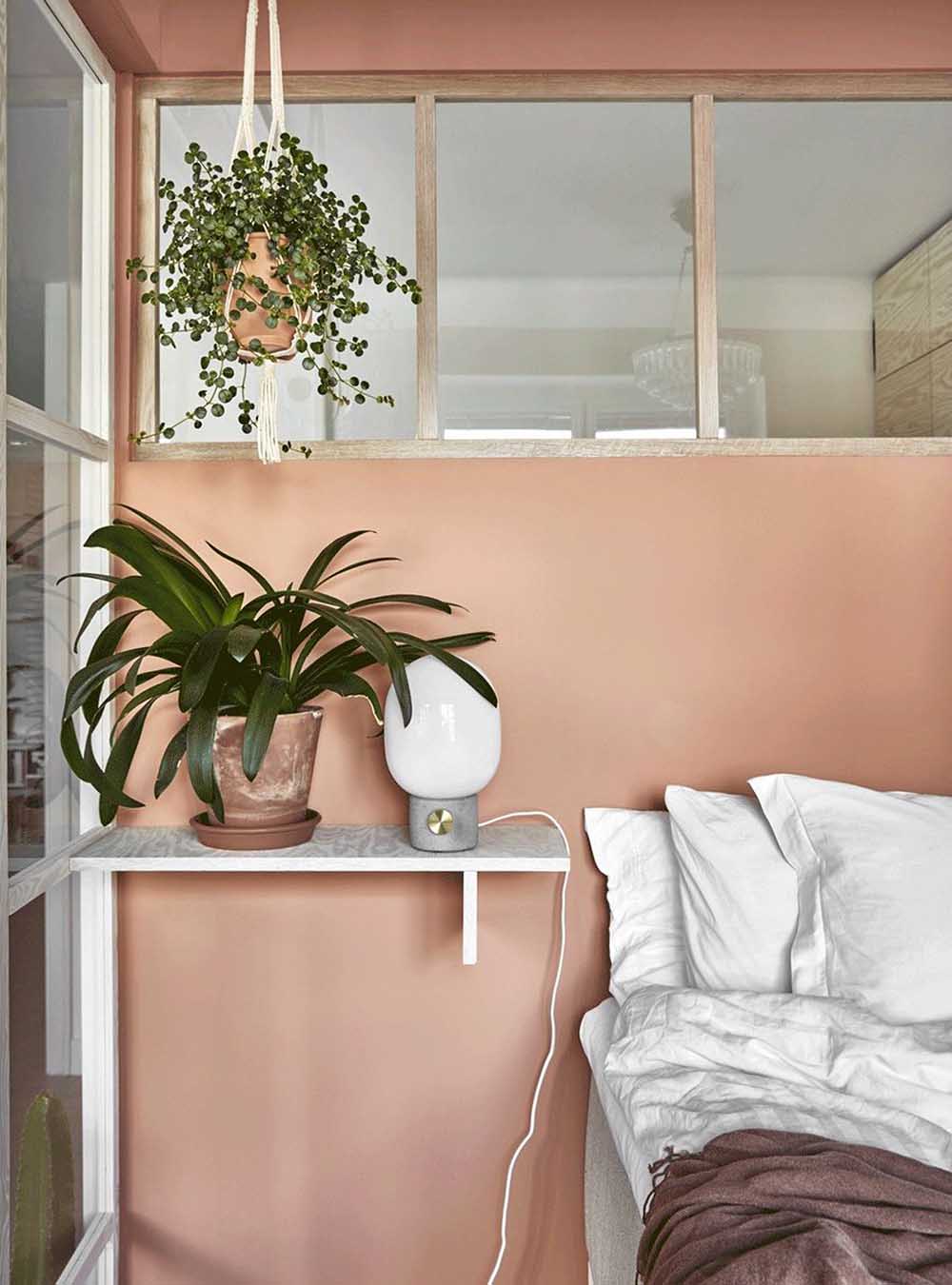 Image Source