It was a little quiet here last week, and that's because I last-minute-dot-com disappeared into the bush to help a client plan the makeover of their lodge accommodation. While we discussed the major challenge ahead of us, conversation also centred around the face brick structures and interiors that make up the lodge.
Our conversations made me realise what a polarising material brick can be. It's one of those finishes that typically sparks very strong opinions on whether you love it or loathe it. Which I totally get. Unfortunately for brick, when poorly designed, it can go from being an incredibly design forward and contemporary finish, to "ugly and outdated". I also have very different opinion of brick when used in architecture and brick found inside people's homes.
When it comes to interiors, brick walls are known to add character to a room by serving as a focal point, or providing a backdrop that either compliments or contrasts with the rooms other design elements. This application is often seen in industrial style interiors, where old warehouses have been converted into double volume living areas, complete with big steel windows and open plan layouts. I would even go so far as to say this is probably one of the main reasons that brick was seen as "cool" in interior applications again.
These industrial style spaces typically have a masculine edge and a moody ambiance. You'll see lots of oversized furniture pieces, lots of leather, and often the use of darker colours. It's a really dramatic look, which I absolutely love. But, the truth is, I still don't think I could bring this look into my own home.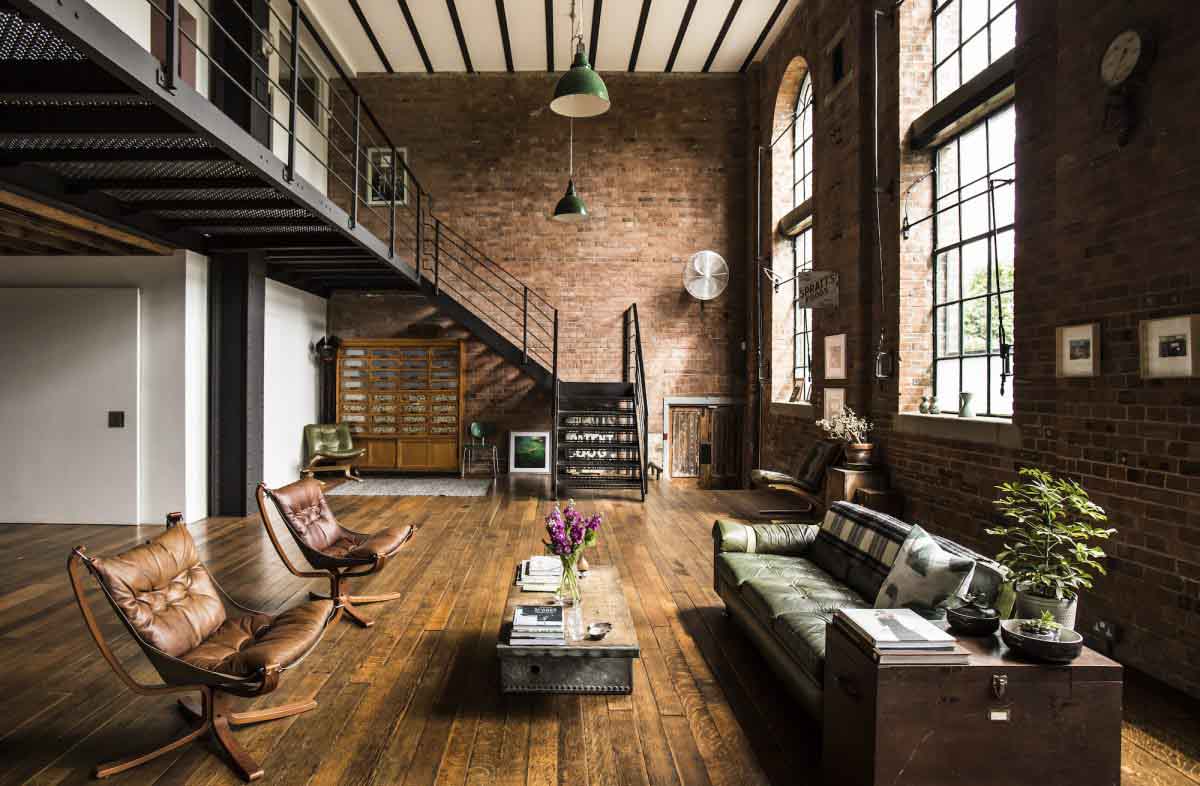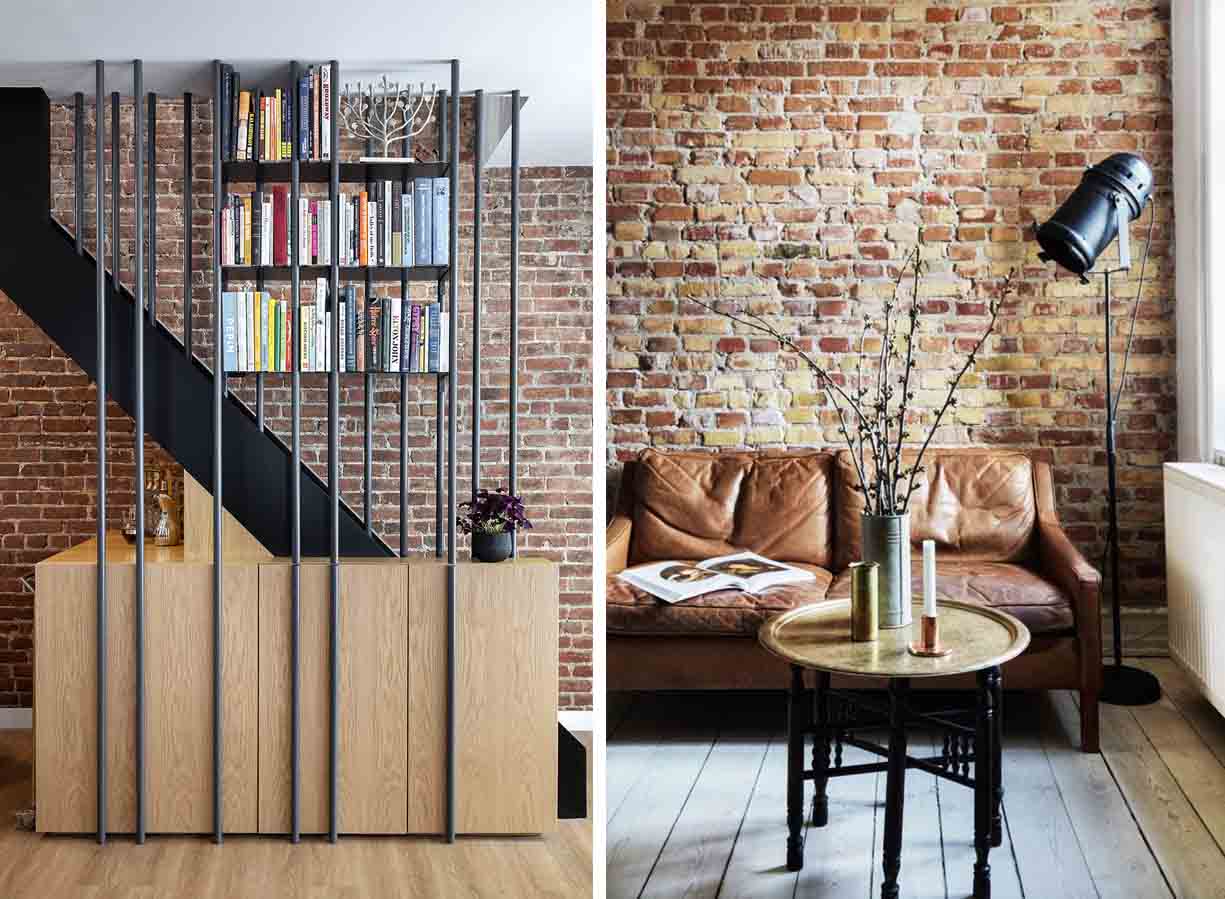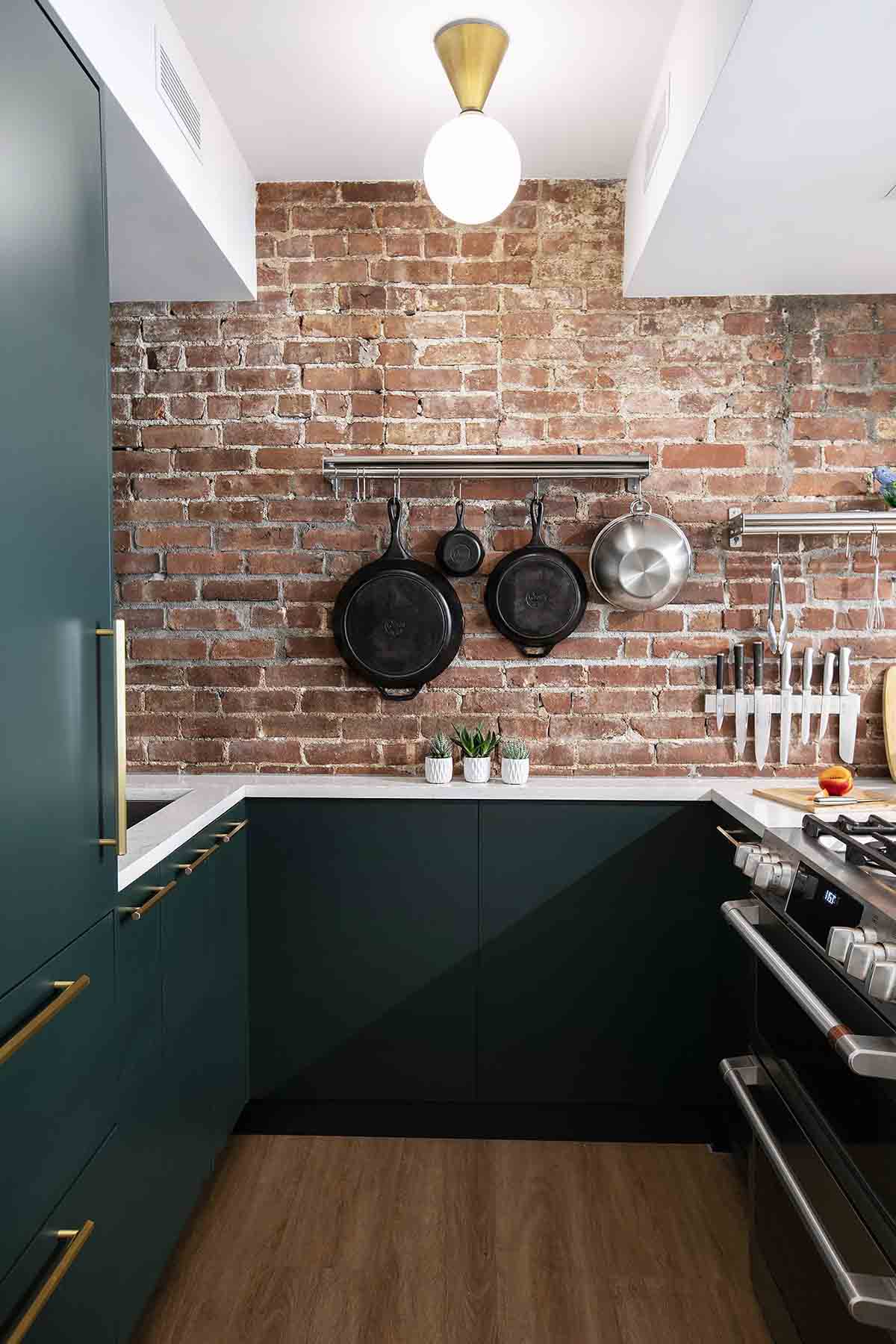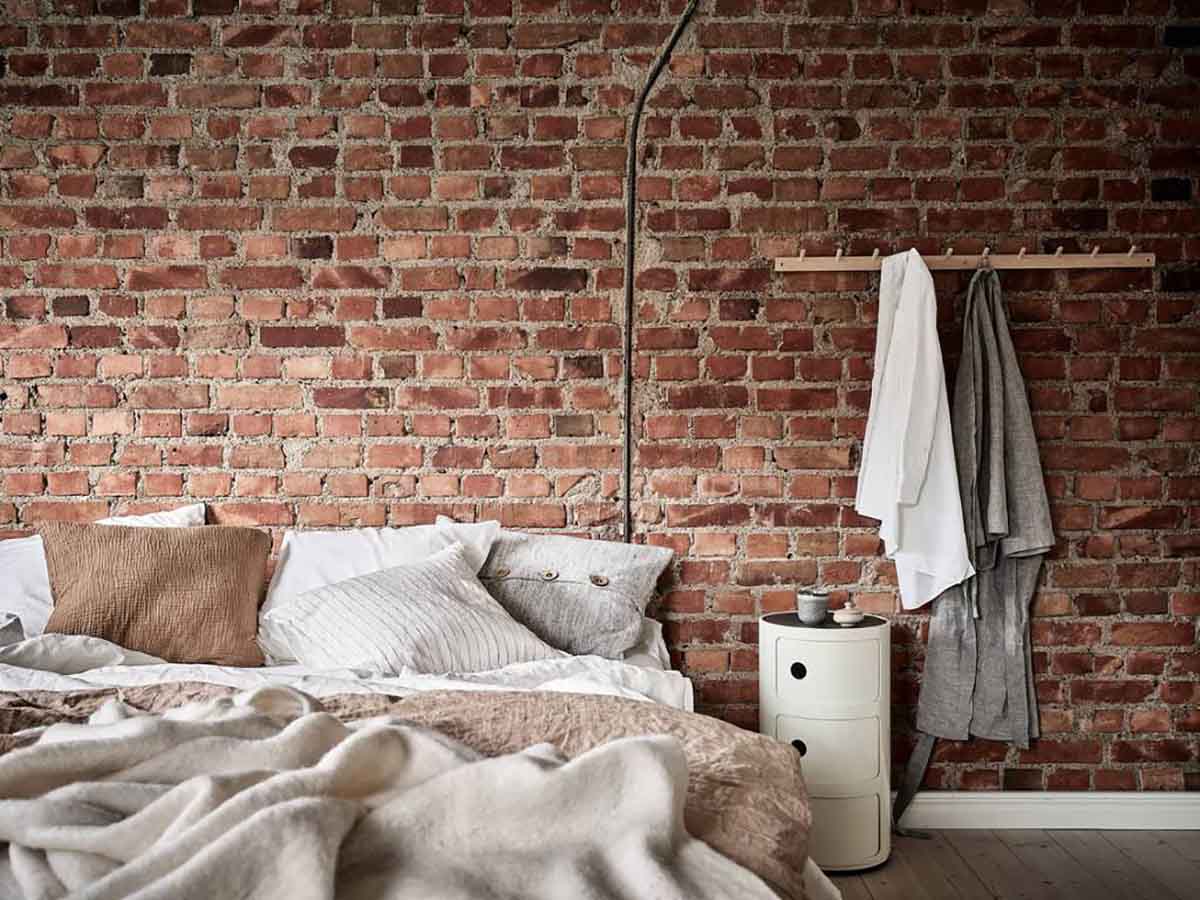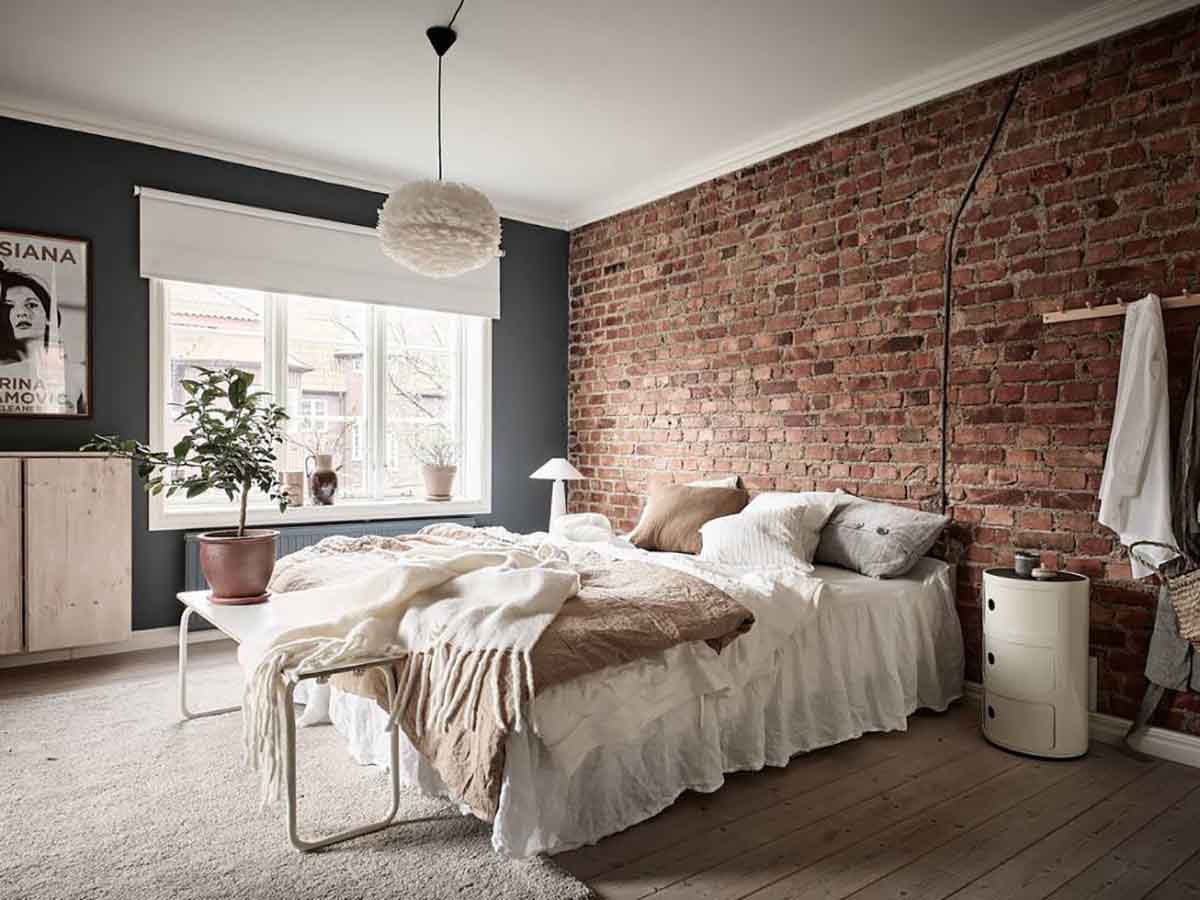 Images 1 | 2 | 3 | 4 | 5 | 6- 7
Having said all that, I definitely swooned over this living room below. This is clearly because of the contrast of the deep brick against the light and bright white painted wall, as well as the lighter coloured furniture. Together these elements really lighten the load of the brick for me.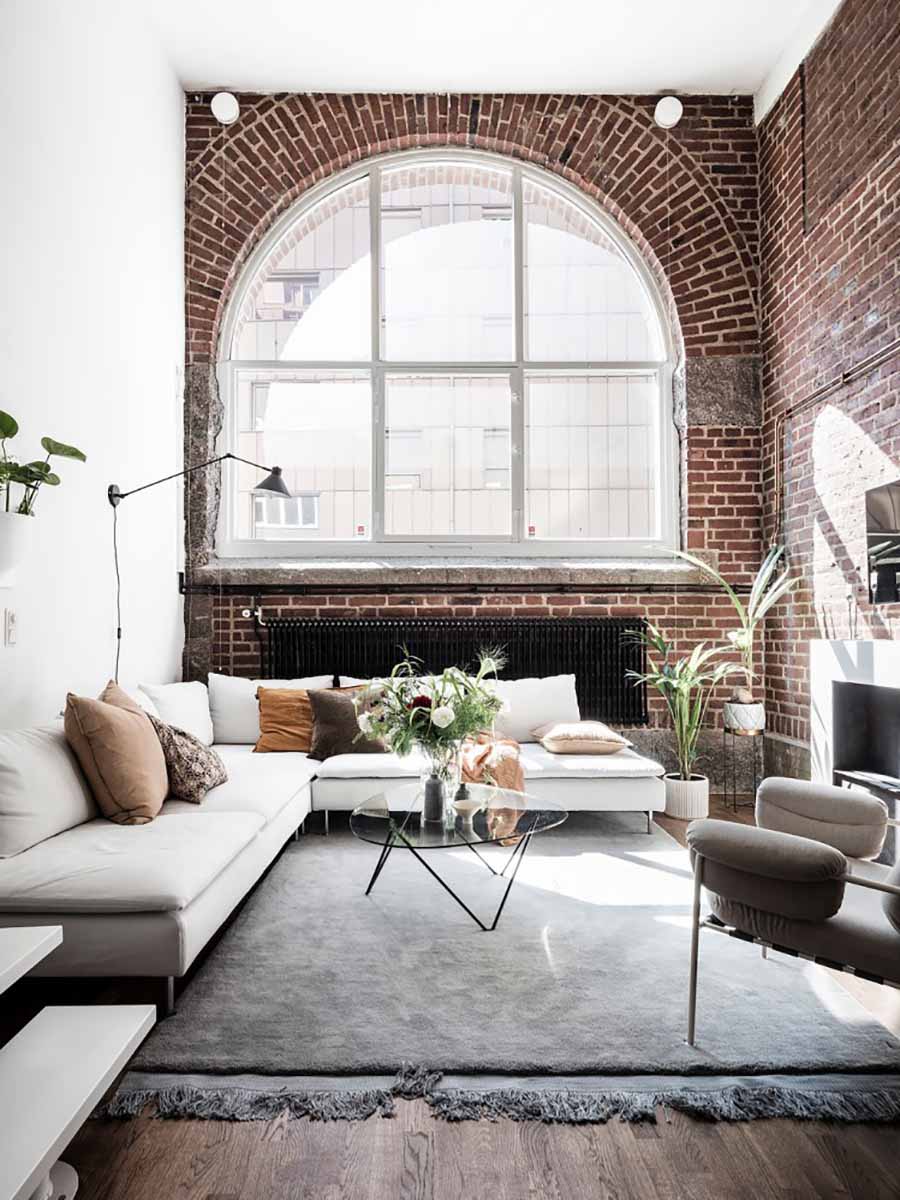 Image
But let's say you've got a brick wall that isn't going anywhere, and without having to go to the expense of plastering the walls, the easiest approach to toning down the style of your brick is to paint it. For all of us that are not brick fans and wish to avoid the industrial look, painting bricks is the answer. It's a look I am really into.
In this homestead, the brick walls were painted bight white, which gives the double volume space a contemporary pick me up, while keeping the rest of the home slightly rustic.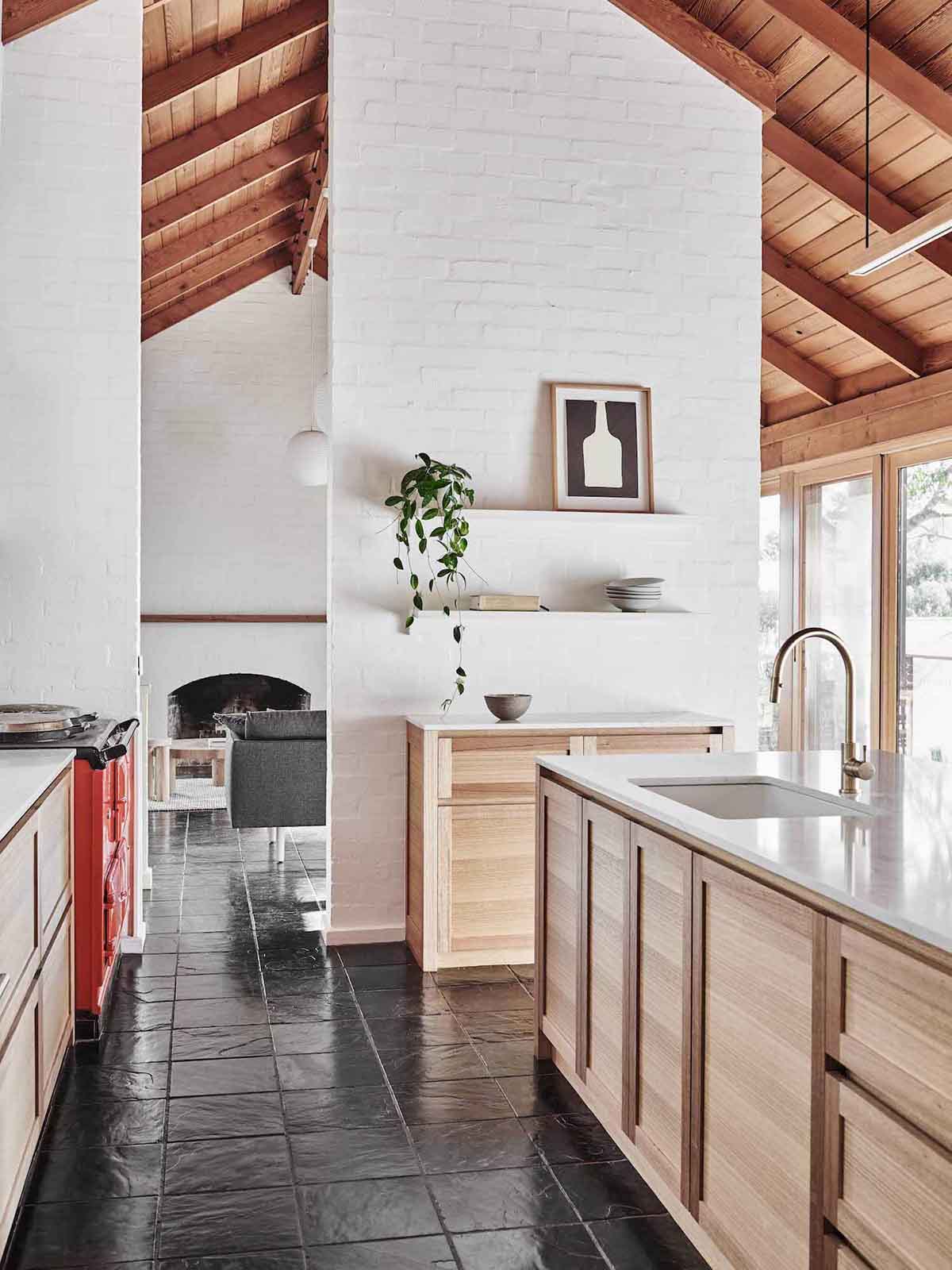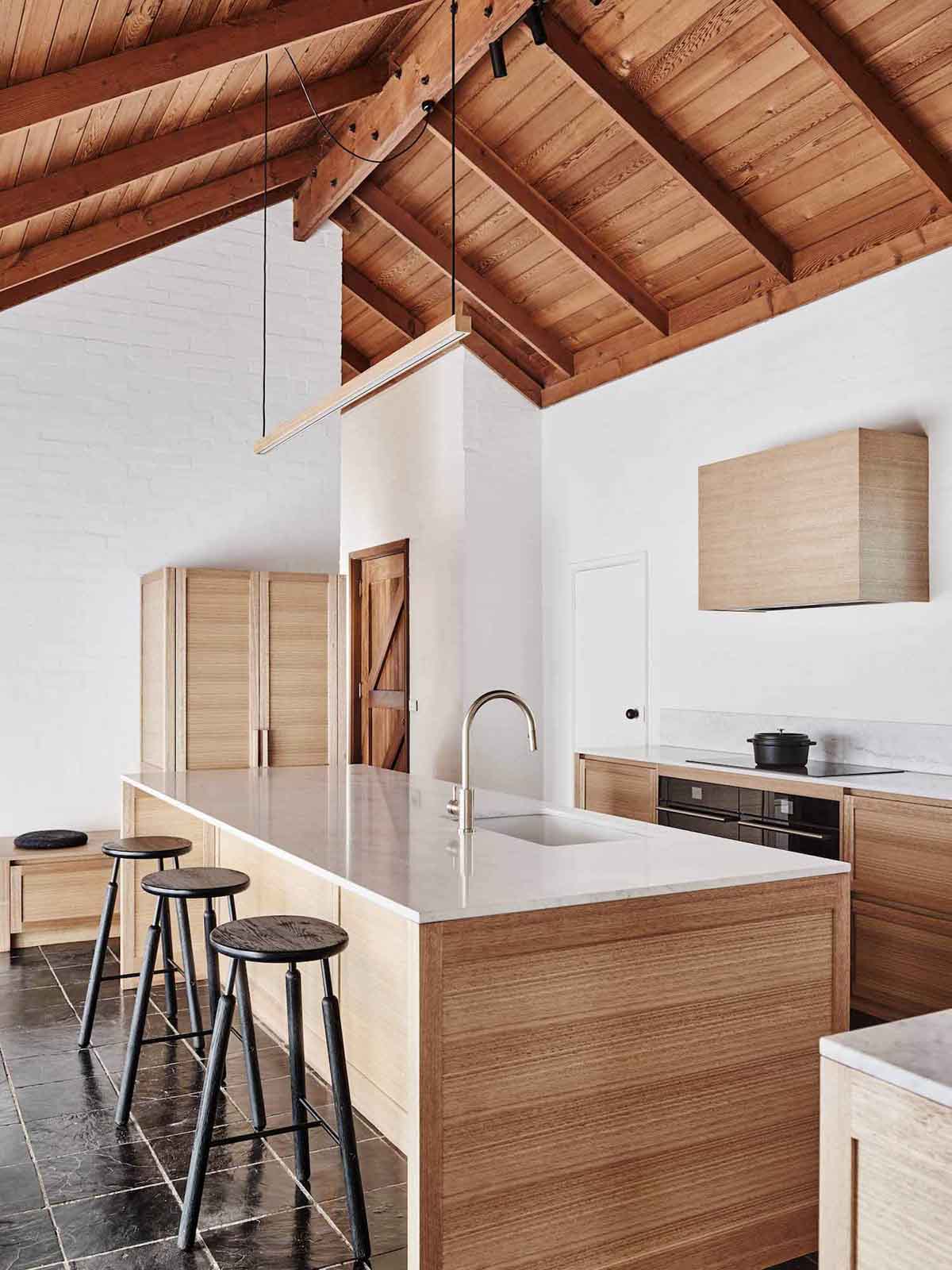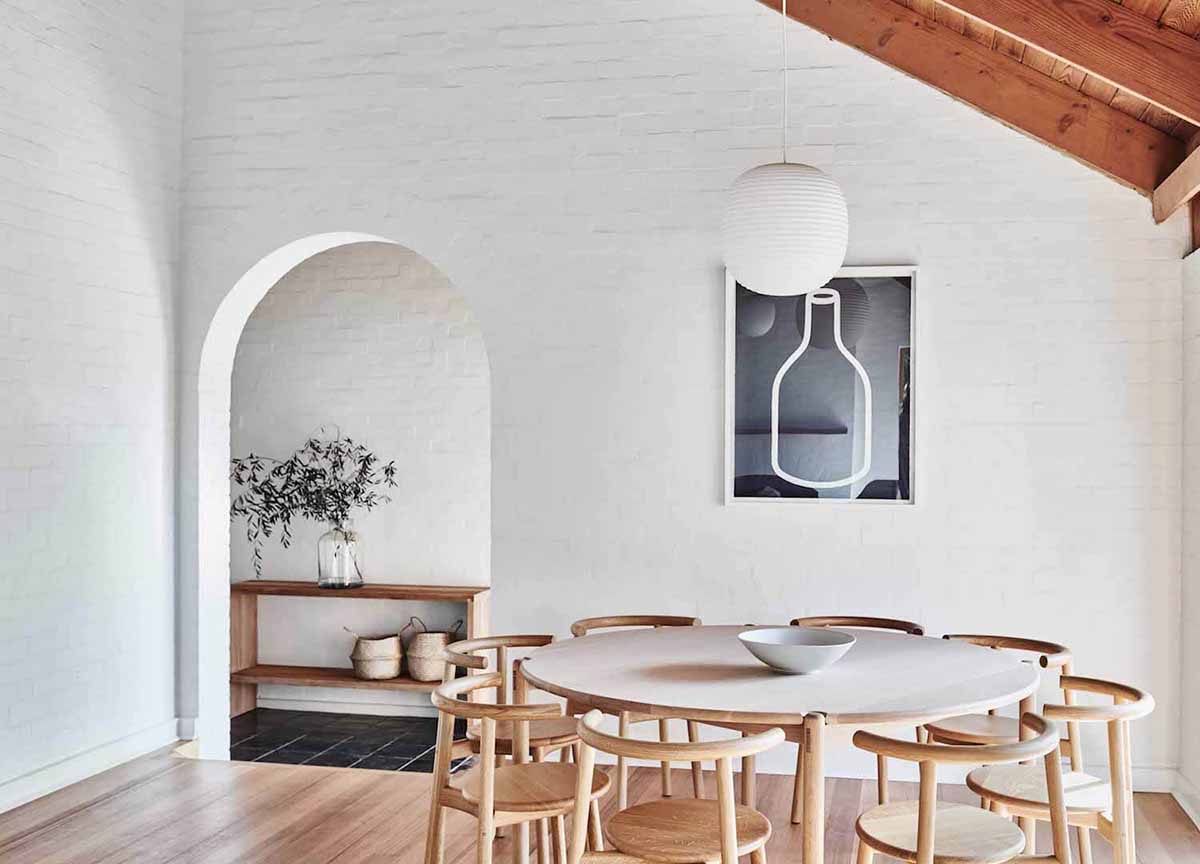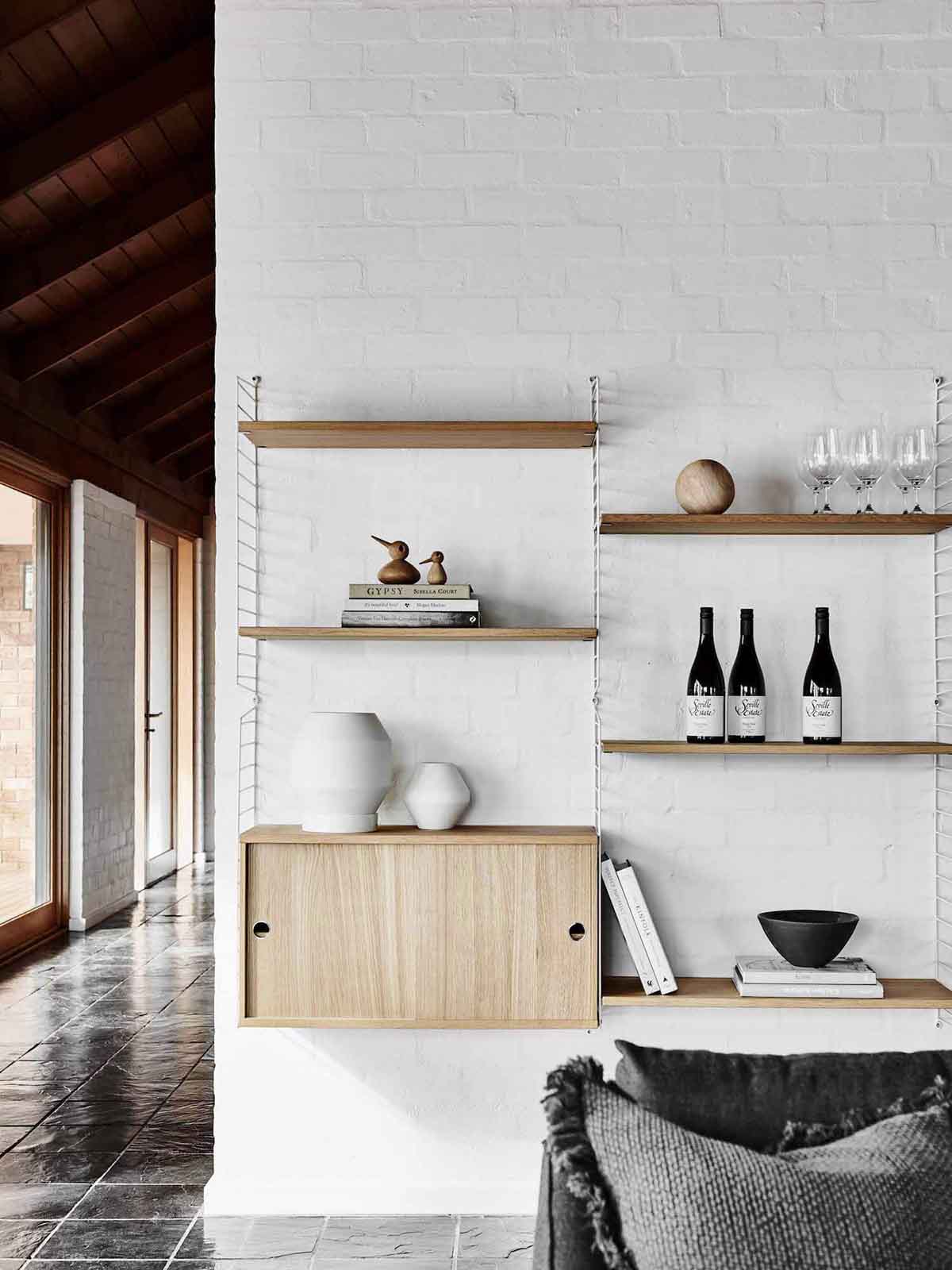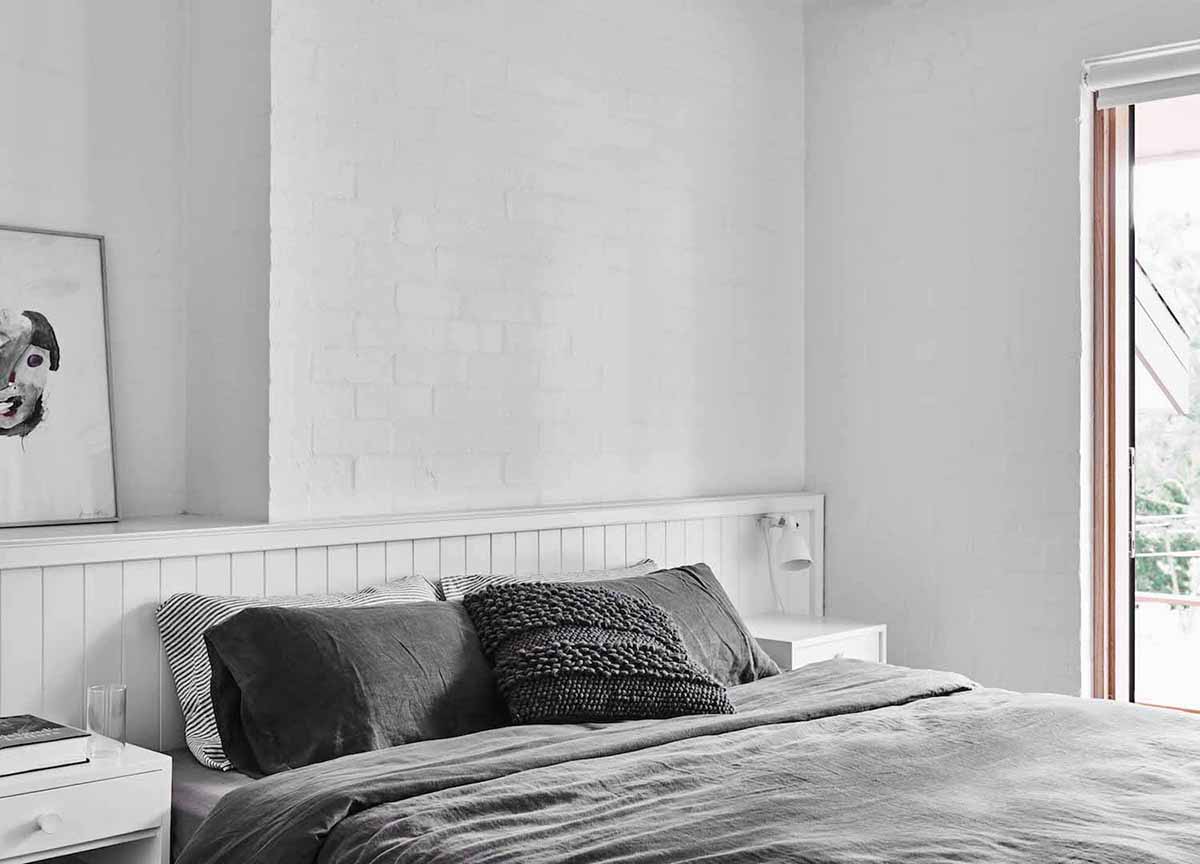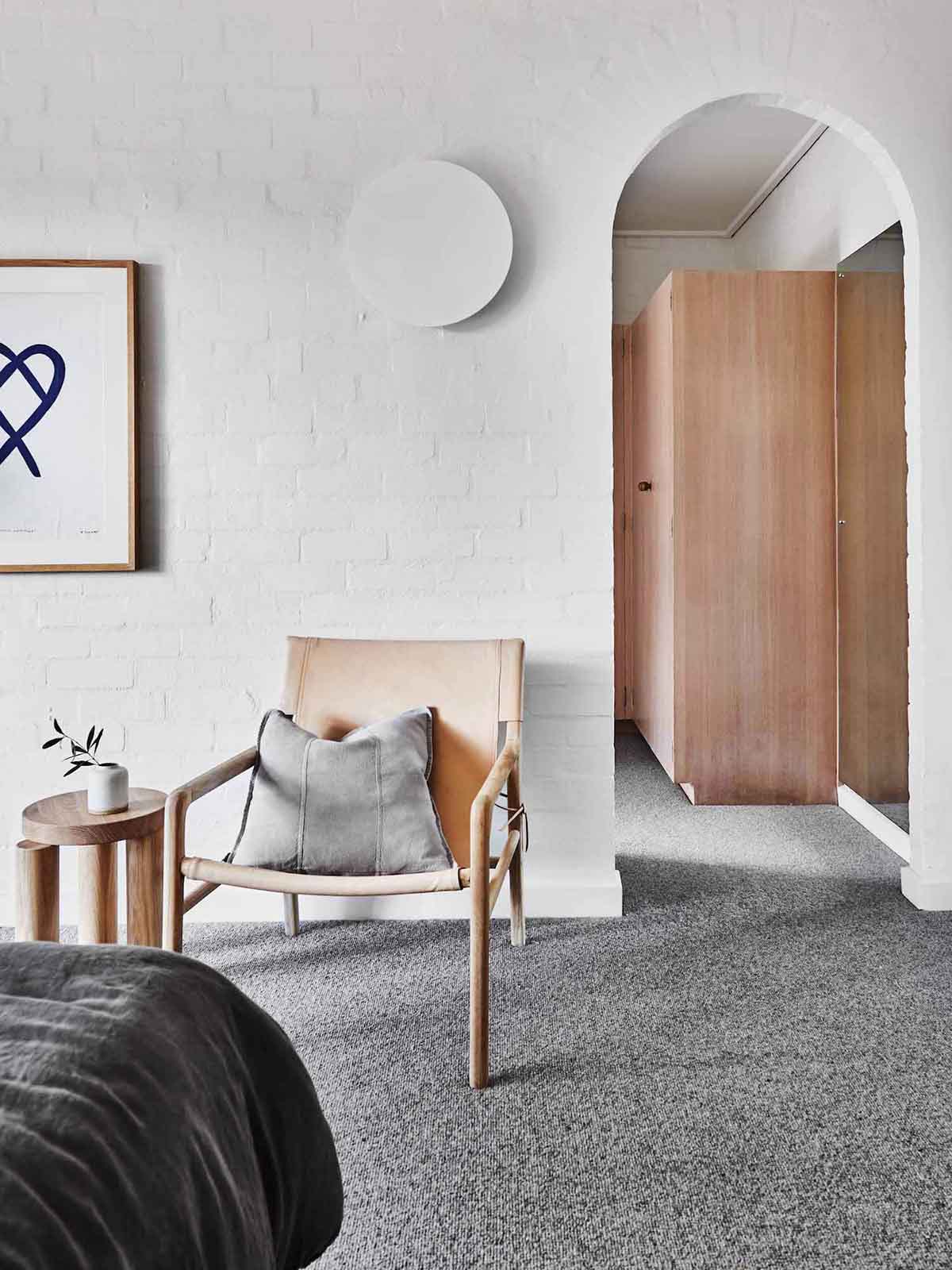 Images 1 – 7
Whether your style is industrial or rustic, the uniformity of a brick wall can bring lots of texture and beauty to a space. Which is what we are relying on for a lot of our lodge accommodation. Keep an eye on our stories to see more of this Bush Lodge transformation.