So often we are reminded that South African design and talent is at a worldwide standard and this home, dubbed The Conservatory, proves it. South African architect, Nadine Engelbrecht, was asked to design a home that was a welcome retreat from busy city life for her parents, on a 35 hectare farm in Zwavelport just outside of Pretoria.
The brief was to create an unconventional and modern farmhouse, which had a strong relationship with its surrounding landscape, and was completely off the grid. This home takes our love of indoor / outdoor living to the next level.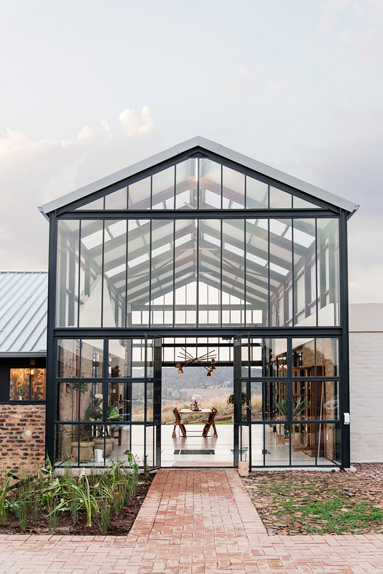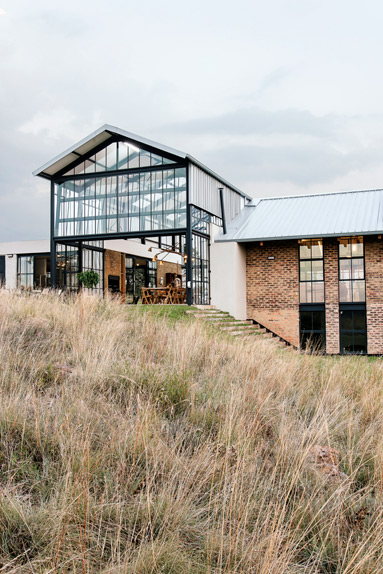 At the heart of the building, the conservatory was designed with glass and steel-covered walls and translucent roof sheeting. This space provides the owners with the ideal indoor outdoor living as with a push of a button, the glazed facade opens upwards exposing the grassy farmland and majestic views.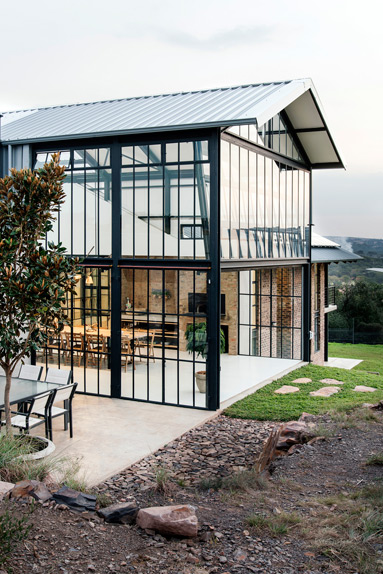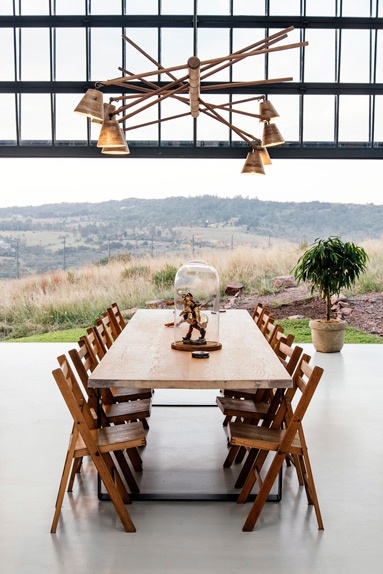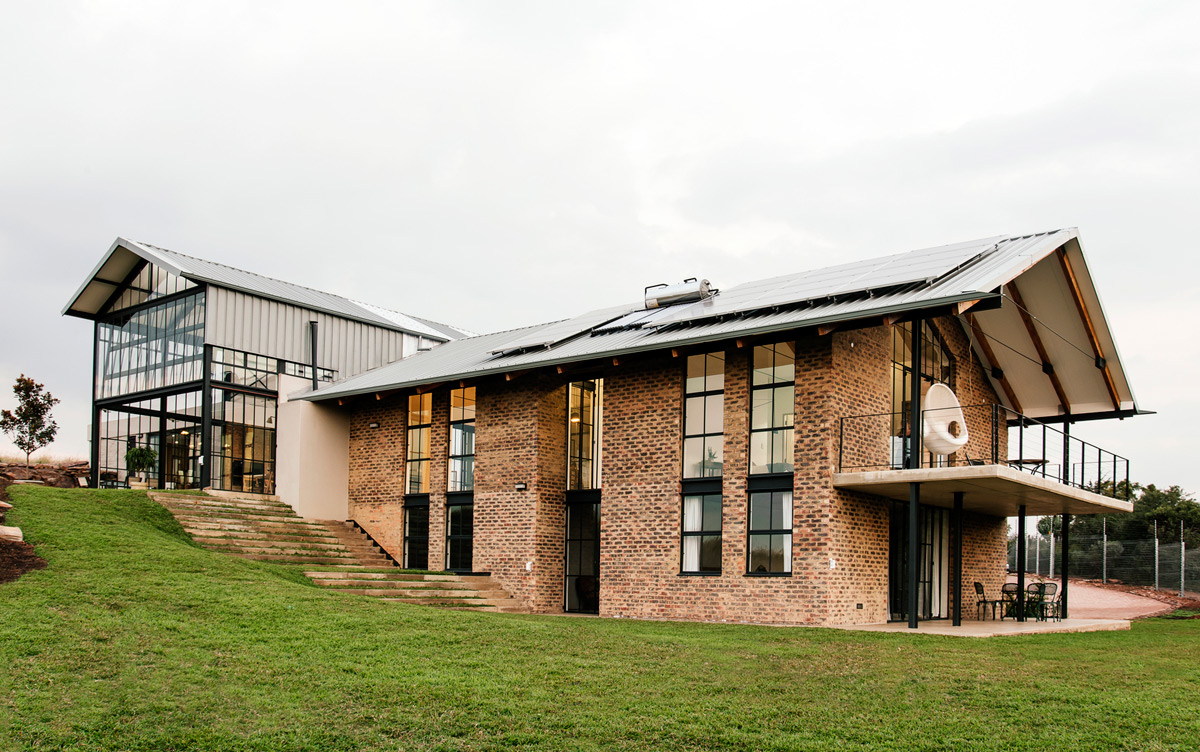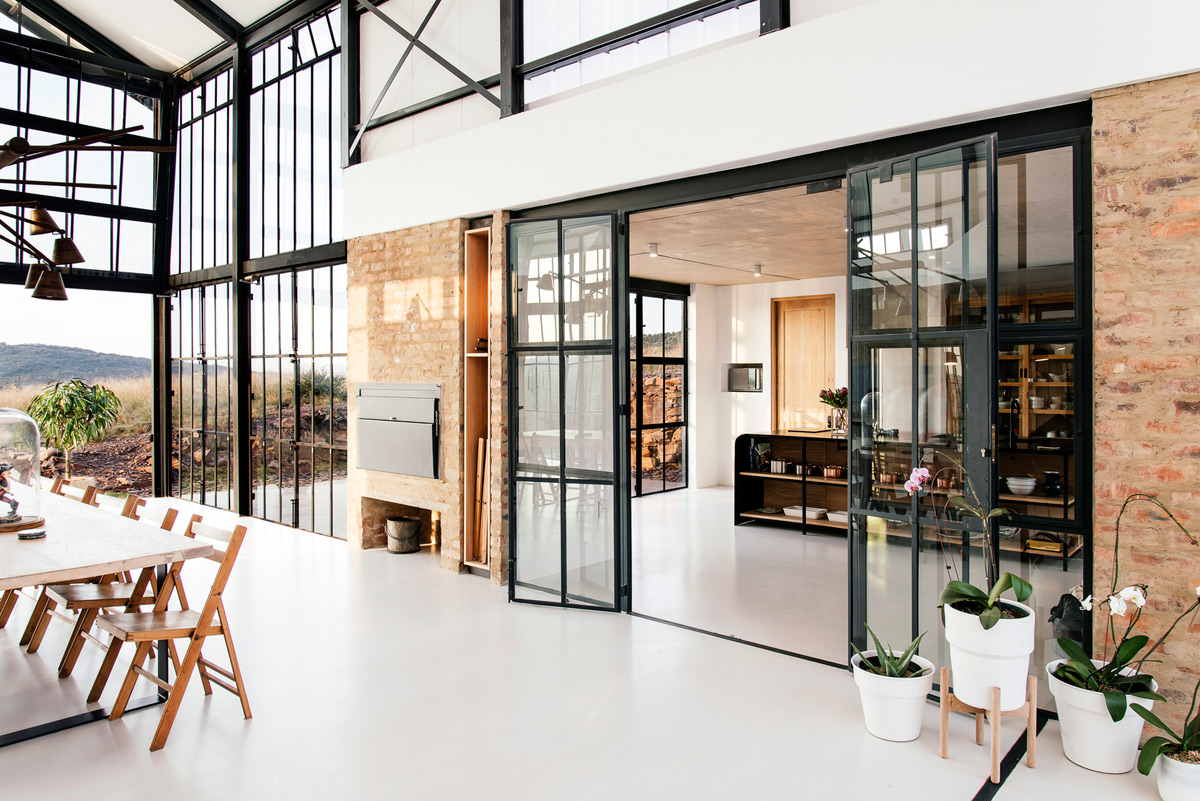 A portion of the floor is covered in glass, allowing one a glimpse of the wine cellar below which is only accessible via an integrated trap door.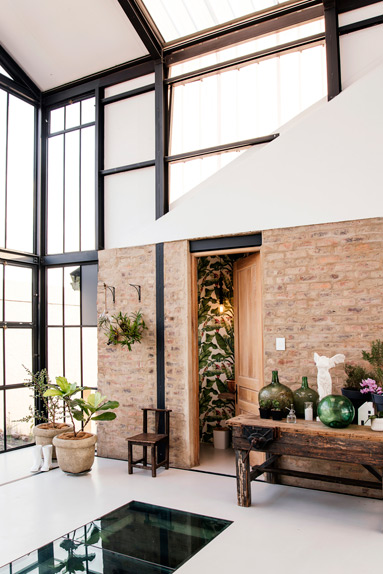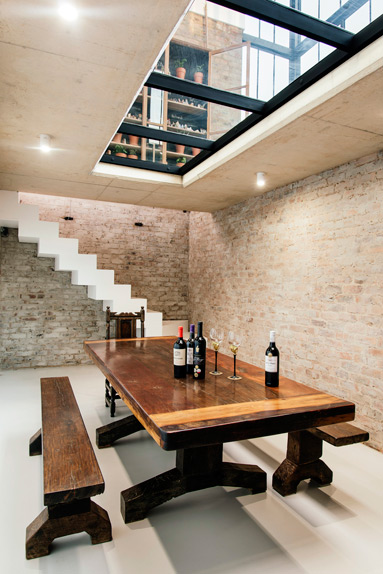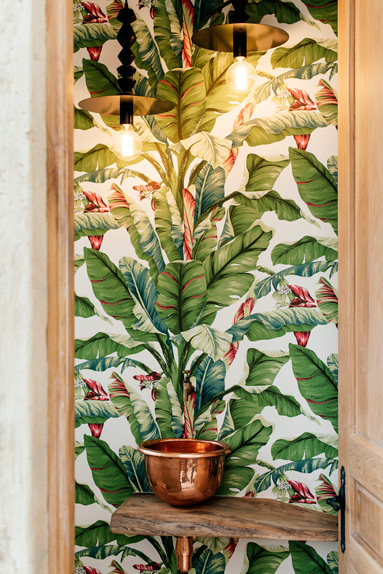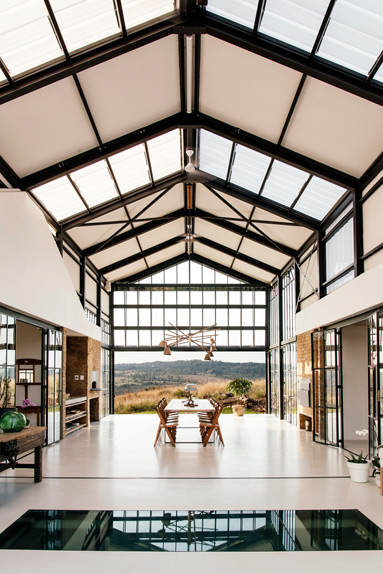 Materials, such as, cement washed bricks, exposed steel and concrete soffits were chosen for their durability, low maintenance and ecological value. The industrial style was followed through in the interior closets, cupboards and kitchen, paired with warm tones of timber and polished concrete floors giving the interior a modern, paired-back feel.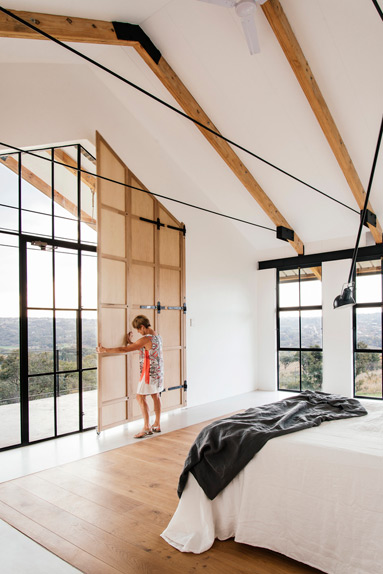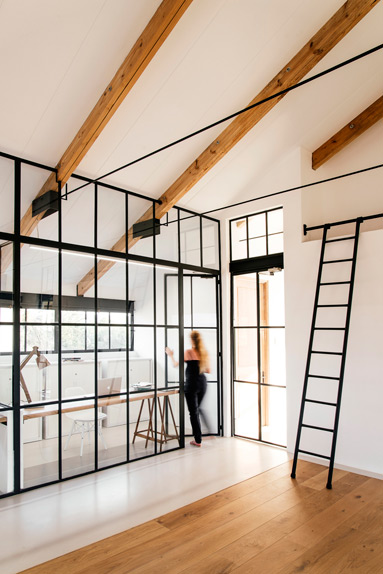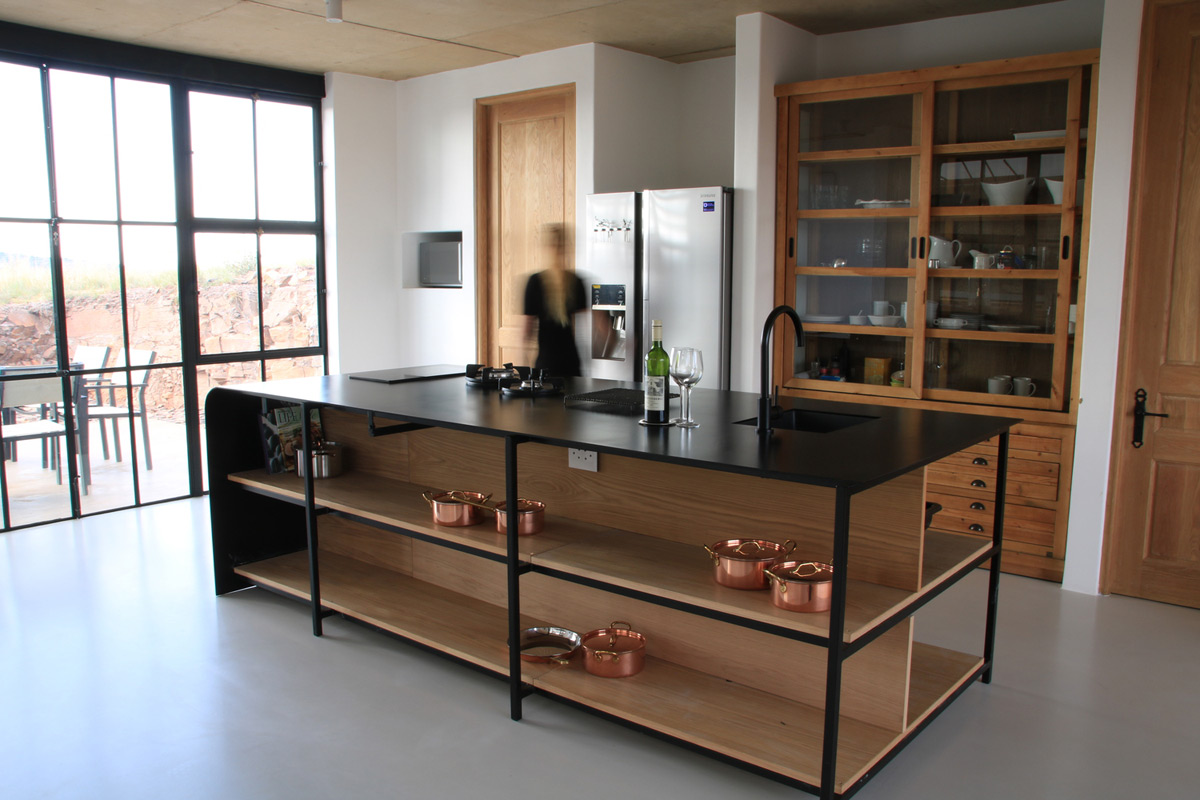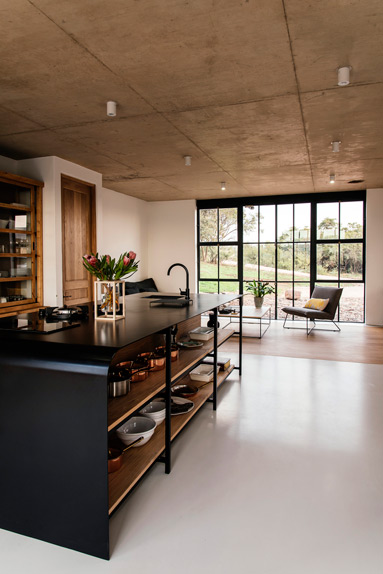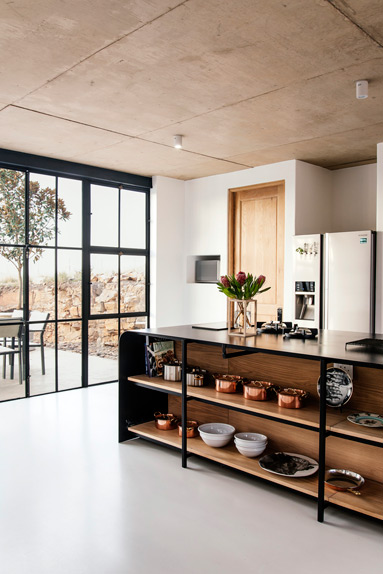 All images via Arch Daily