Hi friends, welcome back to House G and the reveal of the pink bathroom! It was quite some time ago that we took you behind the scenes of the making of the room, so I'll give you a quick recap of how it all came to be.
Within the layout of our new home we wanted to try and use as many of the existing walls and spaces as possible and not demo for the sake of it. In hindsight, a great idea given how many structural issues we've dealt with along the way.
This room used to be a bedroom space, but to suit our needs it needed to contain both the family bathroom and our laundry. During the planning phase it was feeling a little tight on the plans, since I allocated about one third of the room to the laundry and two thirds to the bathroom, however thanks to the lovely high ceilings and abundance of white, the bathroom area feels really spacious and open.
This space will ultimately serve as the bathroom for the two girls because one day, in my renovation dreams and world I hope to get a main bedroom with an en-suite bathroom #lifegoals. For now, we all get to enjoy these striking pink wall tiles!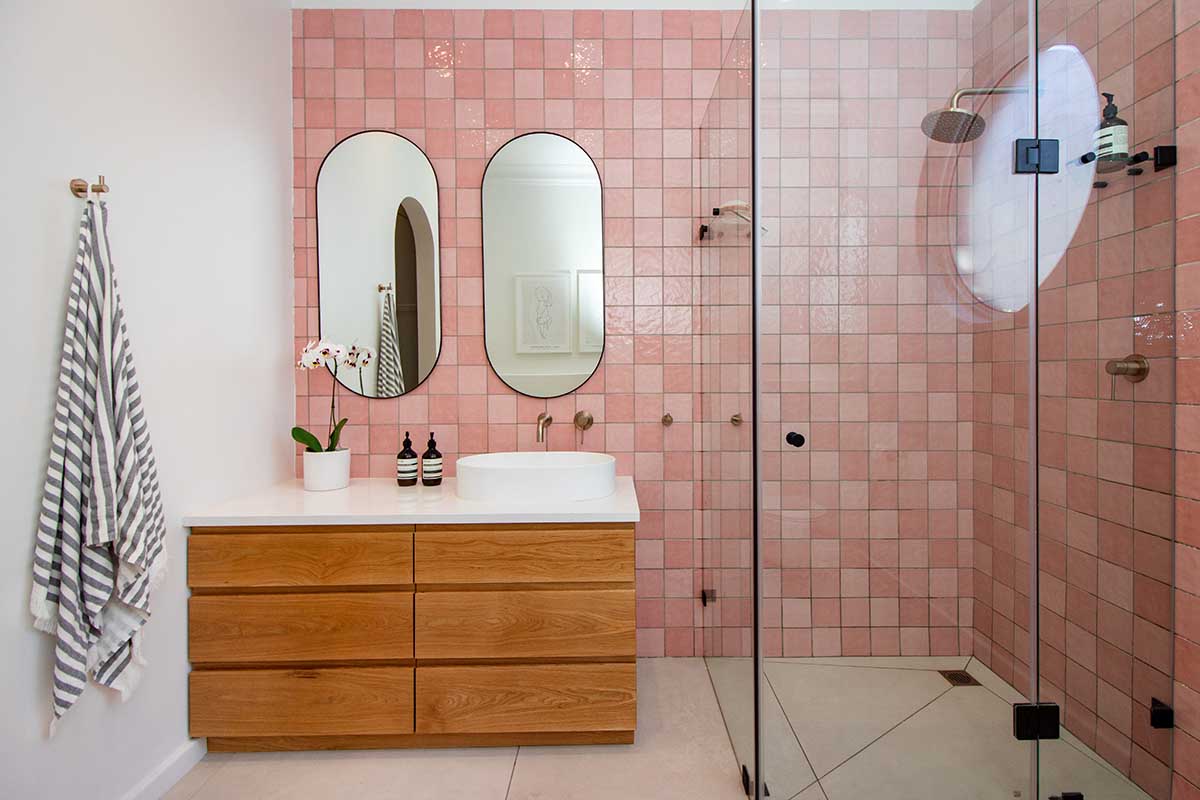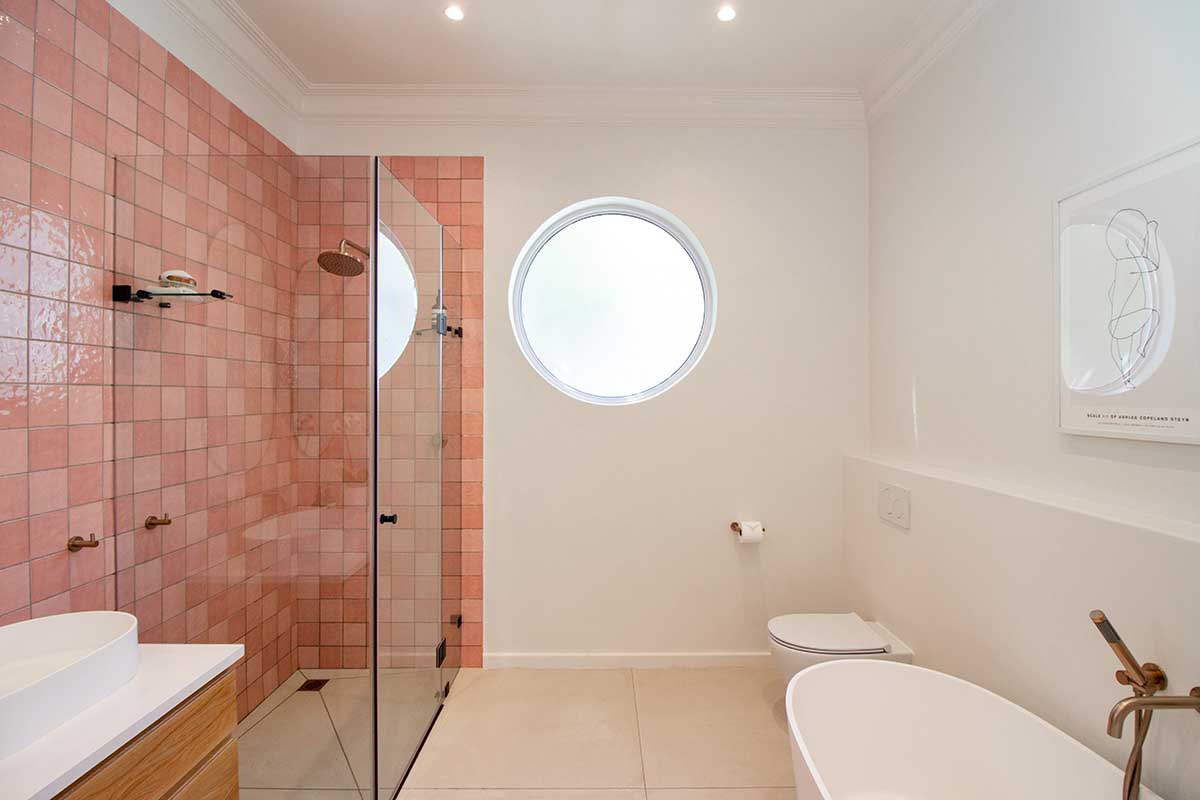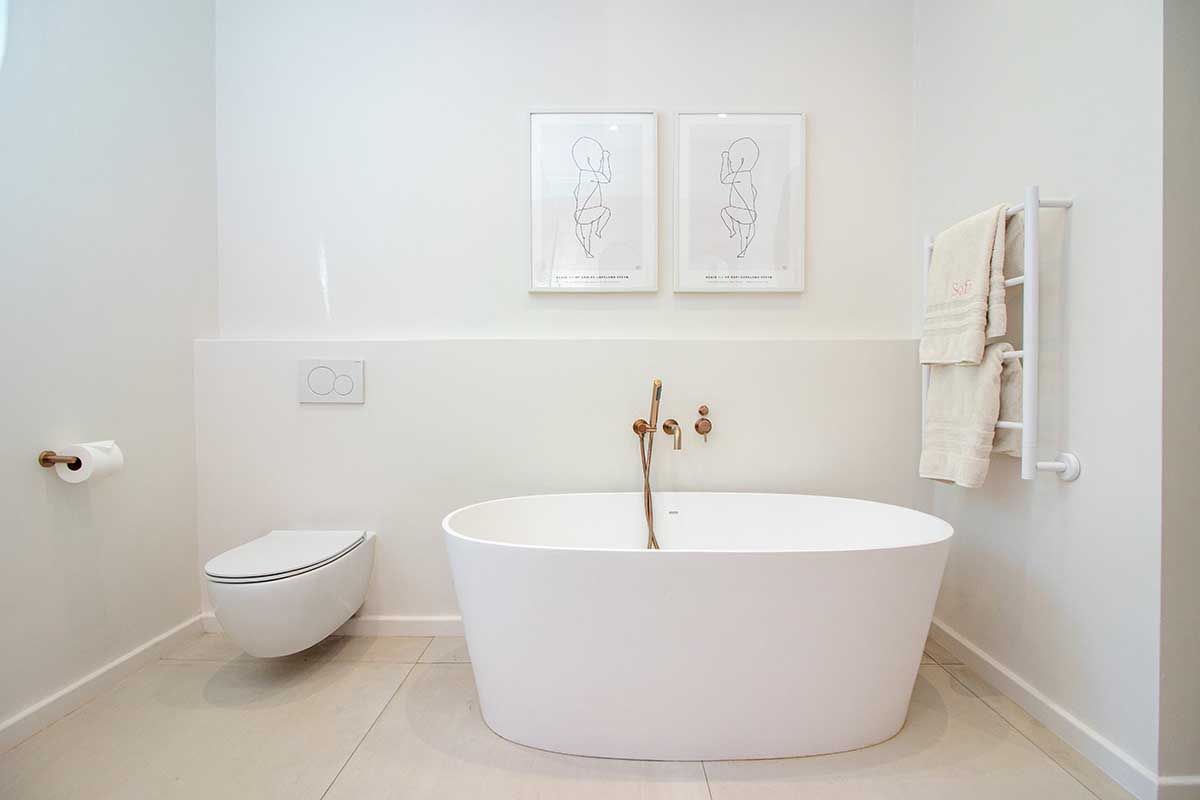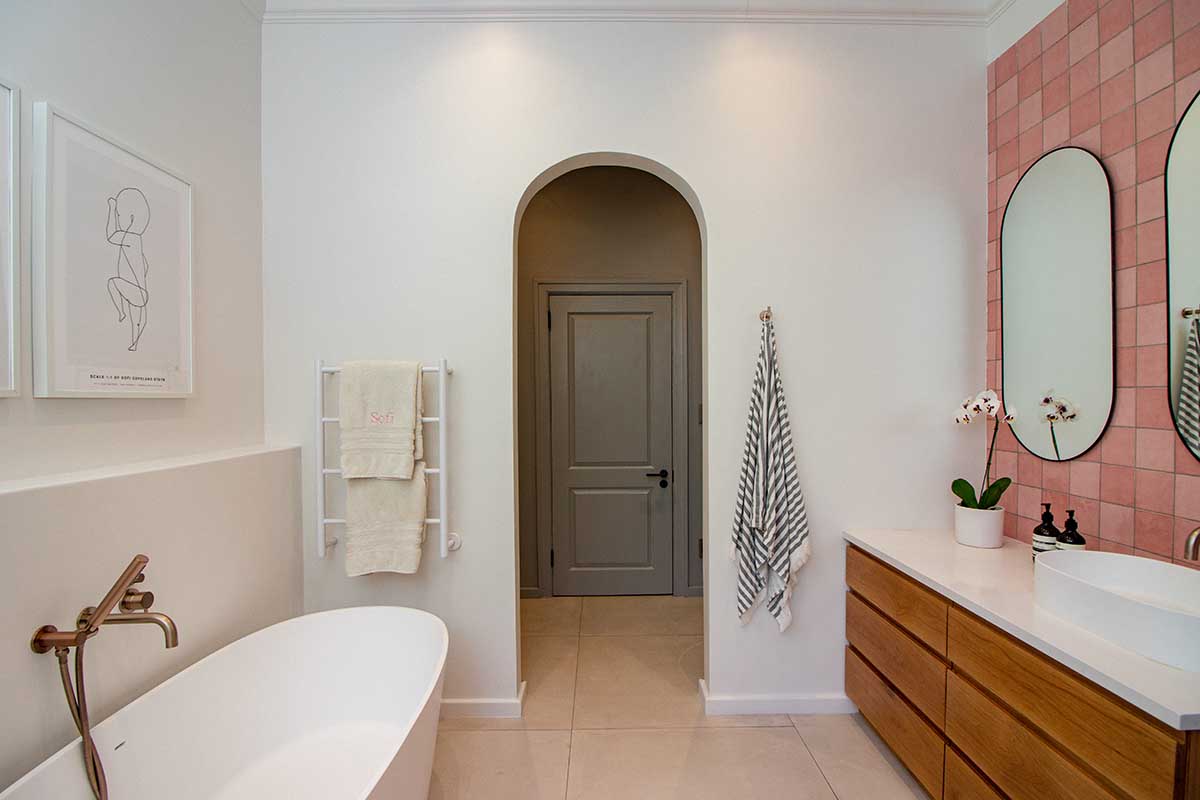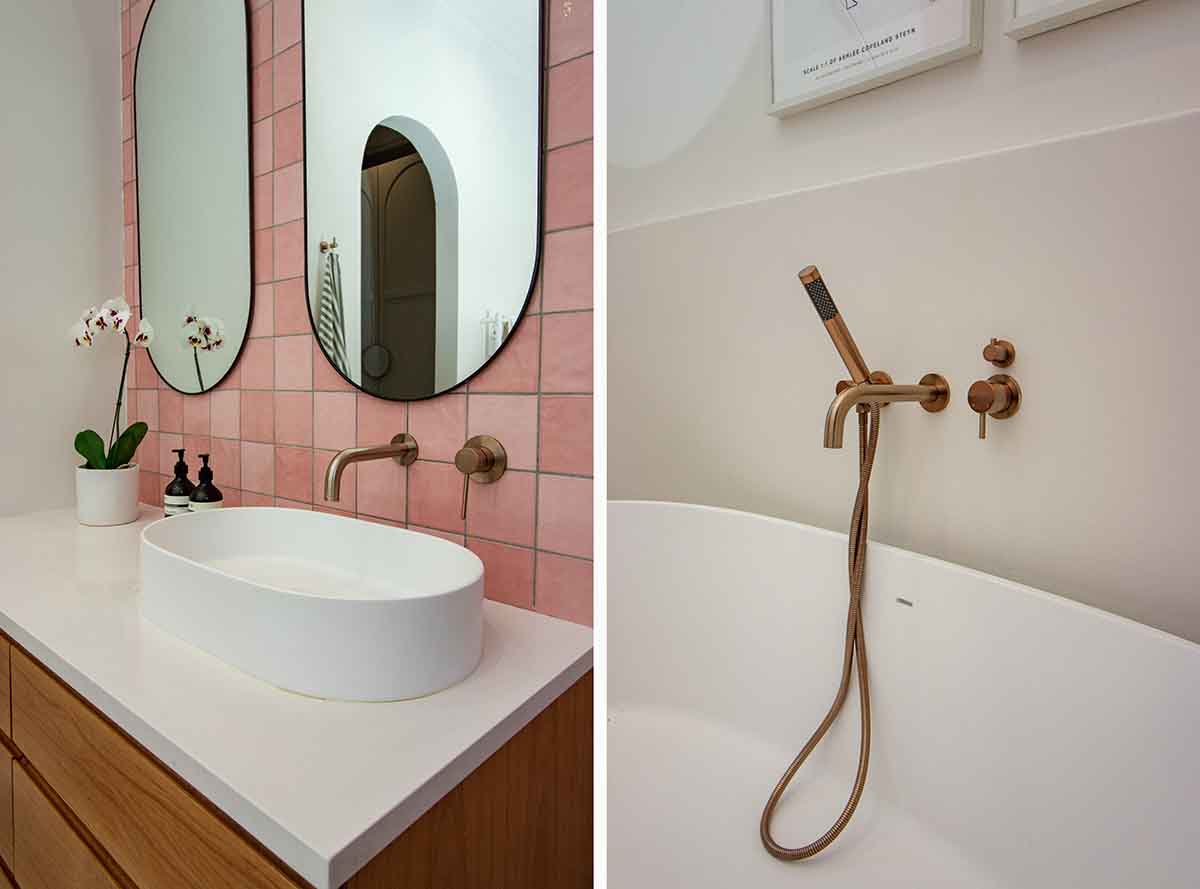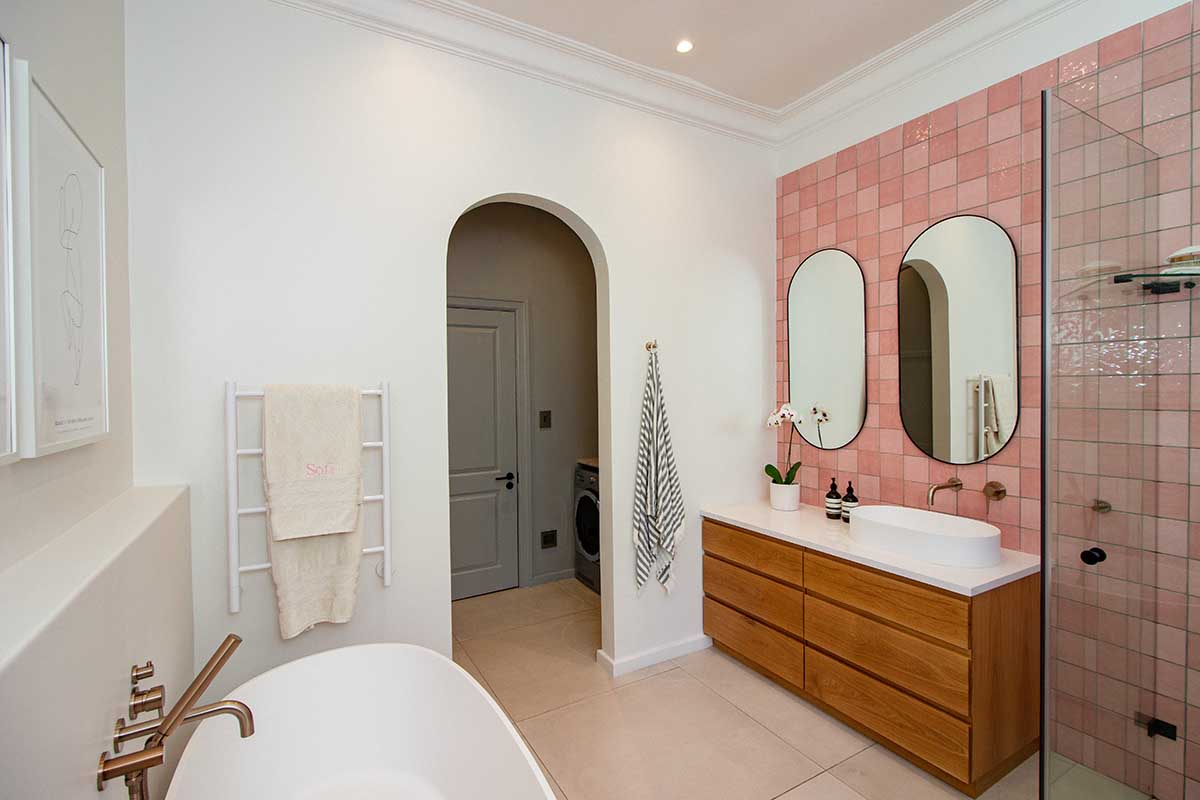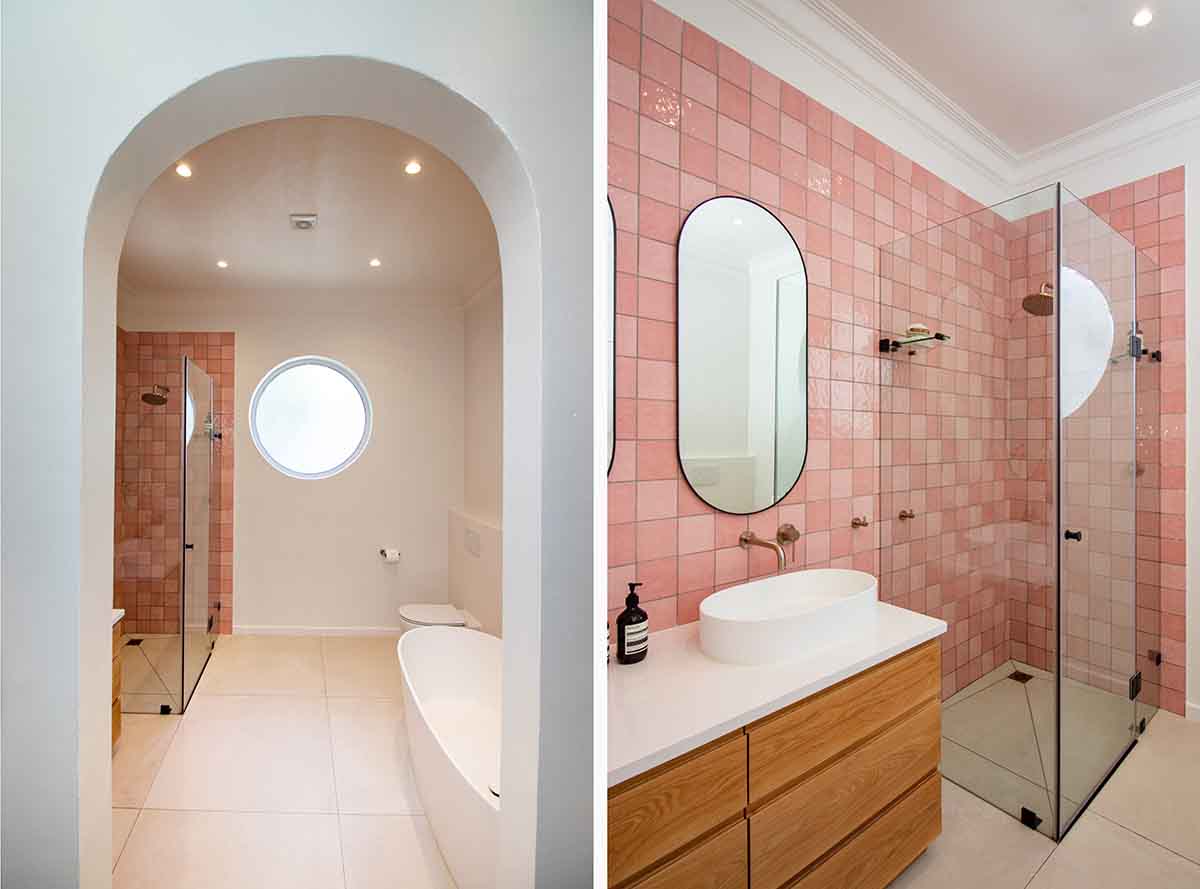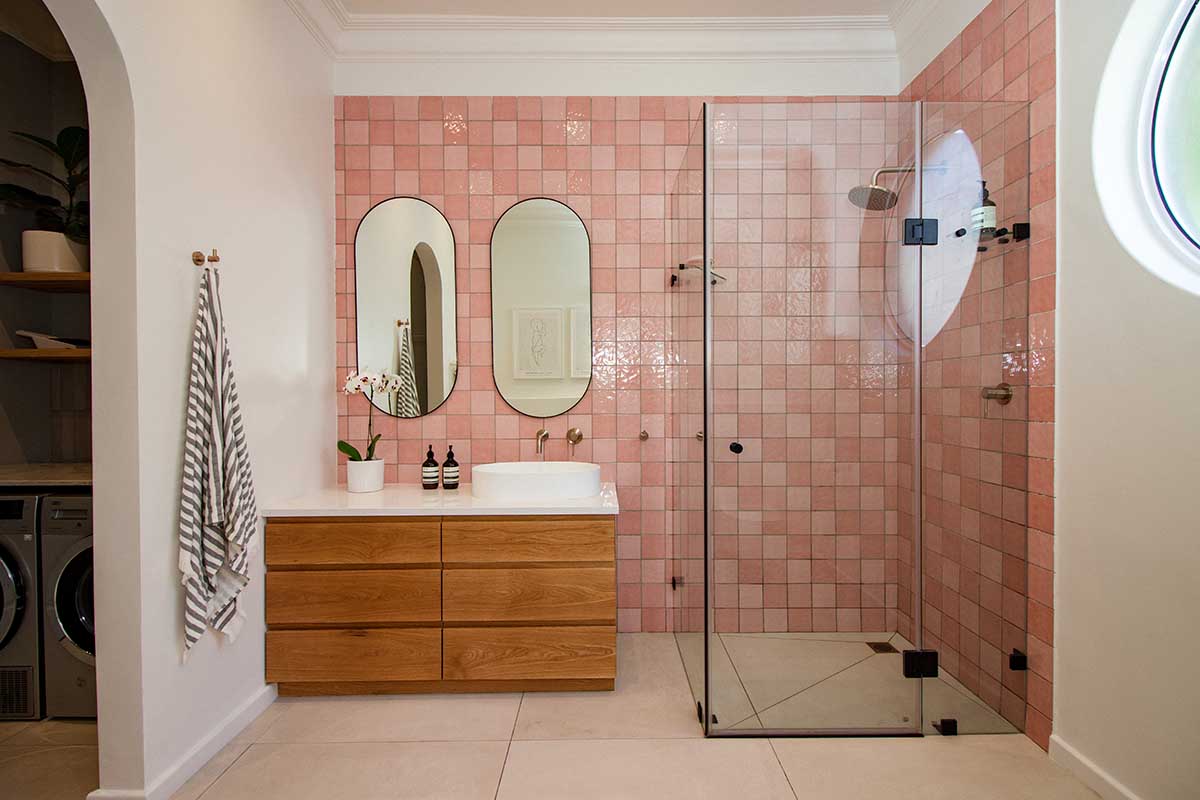 You enter the bathroom by walking through the laundry section, and to differentiate the two spaces I decided choose different colours and styles for each. Since the washing machine and dryer were going to be visible all the time, it worked to create the colour theme in conjunction with the grey colour of the units. This really helps them blend a little more into their surroundings, so I went for a more tonal, restrained style in the laundry.
Did I want to cover the walls in some awesome wallpaper? Yes! Why didn't I you may well ask. To be honest, the poor client was reaching maximum capacity on his doses of pink and wallpaper in this girl dominated household, so I dialled back the drama just a tad. Couldn't resist the beautiful curved detailing on the cupboard doors though.