We know that you guys love a good before and after. Don't we all really?! A makeover – in design and in life – brings a sense of satisfaction that can't be beat. A fresh start. A new perspective.
The months and months of planning, the sleepless nights obsessing over the details (or is that just us) and even decision anxiety soon fades away once you are looking at the transformative results.
However, don't let a good Before and After shot fool you. On every project finished – no matter how many projects you work on – there is always a list of lessons learned, decisions made on the spot and the inevitable mishaps and mistakes that occur on the job.
If you are going to go through a renovation of your own, then you should consider these three important renovation pointers before you start.
1. Keep The Original Features
We don't believe the saying "Out with the old, In with the new" applies when it comes to designing your home. Highlighting original features brings stunning individuality and – lets be honest – serious design cred to your home. Just about everybody swoons over a setting that preserves original features, while the combination of contemporary furniture and artwork against a more traditional backdrop provides the ultimate design juxtaposition.
These living spaces are the perfect example on how to mix modern pieces with original architectural details. Instead of rushing to put in a sleek dropped ceiling with recessed lighting, the original ceiling roses and cornices were preserved. By creating a feature with the very modern light, the two elements compliment each other, rather than clash.
If you really, absolutely cannot live with a dated feature in your home, consider modernising the concept instead of replacing it with a newer option. Notice how the overall concept of this room remains the same, but the fireplace design is given a modern look.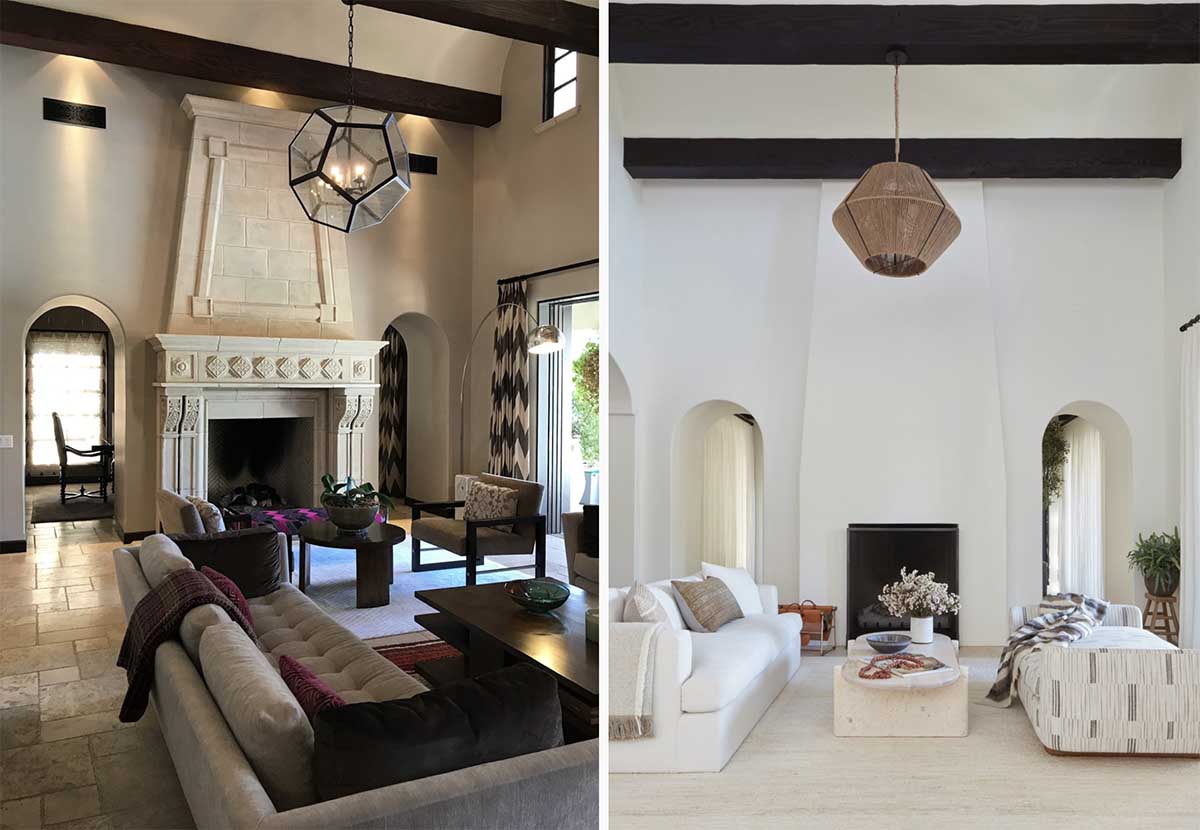 Image
In the space below the owners kept the original fireplace (which is not something everyone will do) and modernised the room by creating a custom bookshelf around it, for a contemporary look.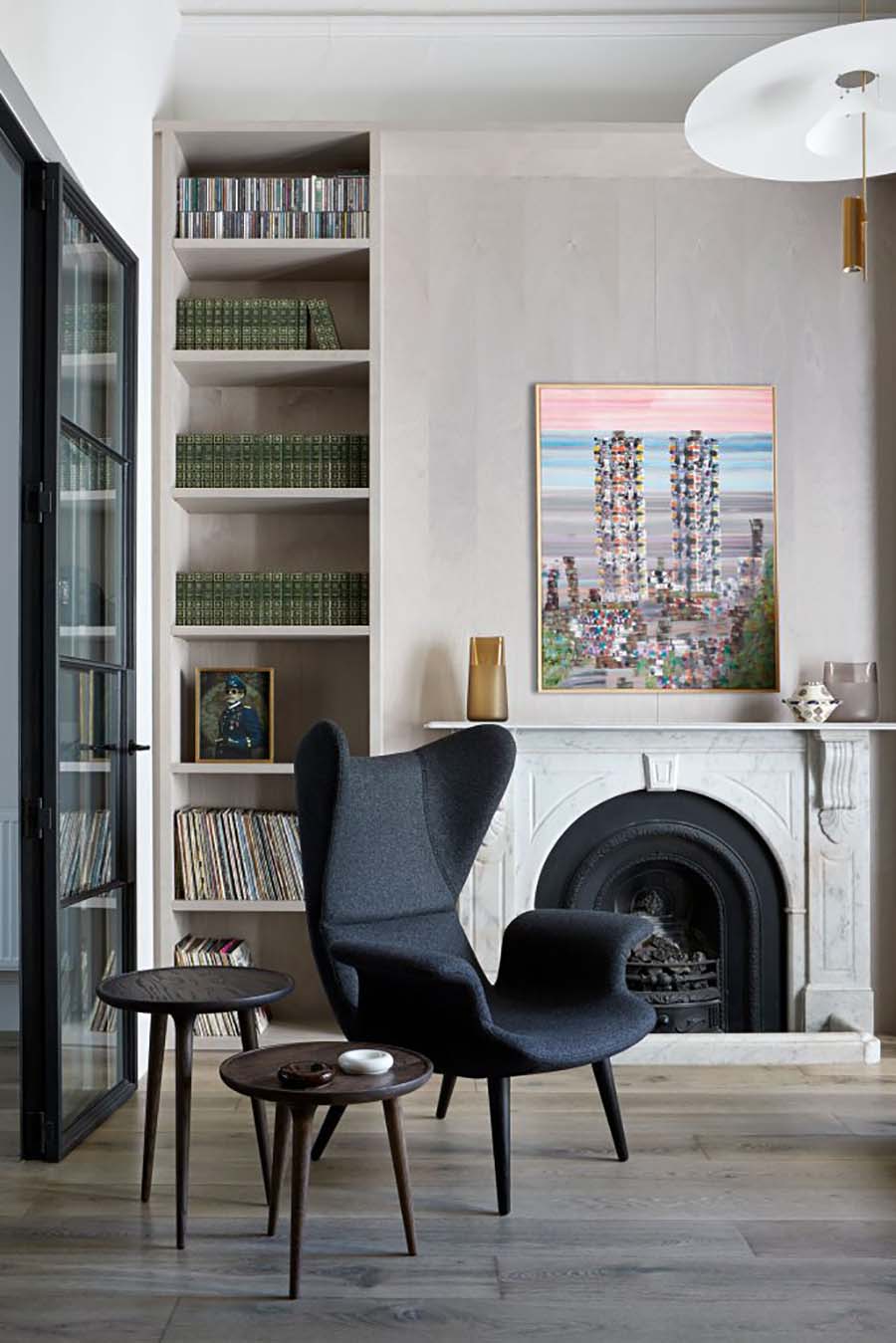 2. Don't Change The Layout Unless You Absolutely Have To
We know people like to go into a renovation with their hammer swinging, tearing down walls and "opening up" spaces. Just remember you don't always need to change the layout of a space to make a big impact. In most cases layout changes, especially in spaces like kitchens and bathrooms, cost you a lot more that sticking with the original layout. Changing pipes and plumbing unnecessarily can really blow your renovation budget. By all means get a new toilet, but try to leave it in the same place.
In this kitchen renovation, not only did we keep most of the appliances and fixtures in the same space, we also kept the old countertop. A mostly cosmetic update gave this kitchen a whole new personality.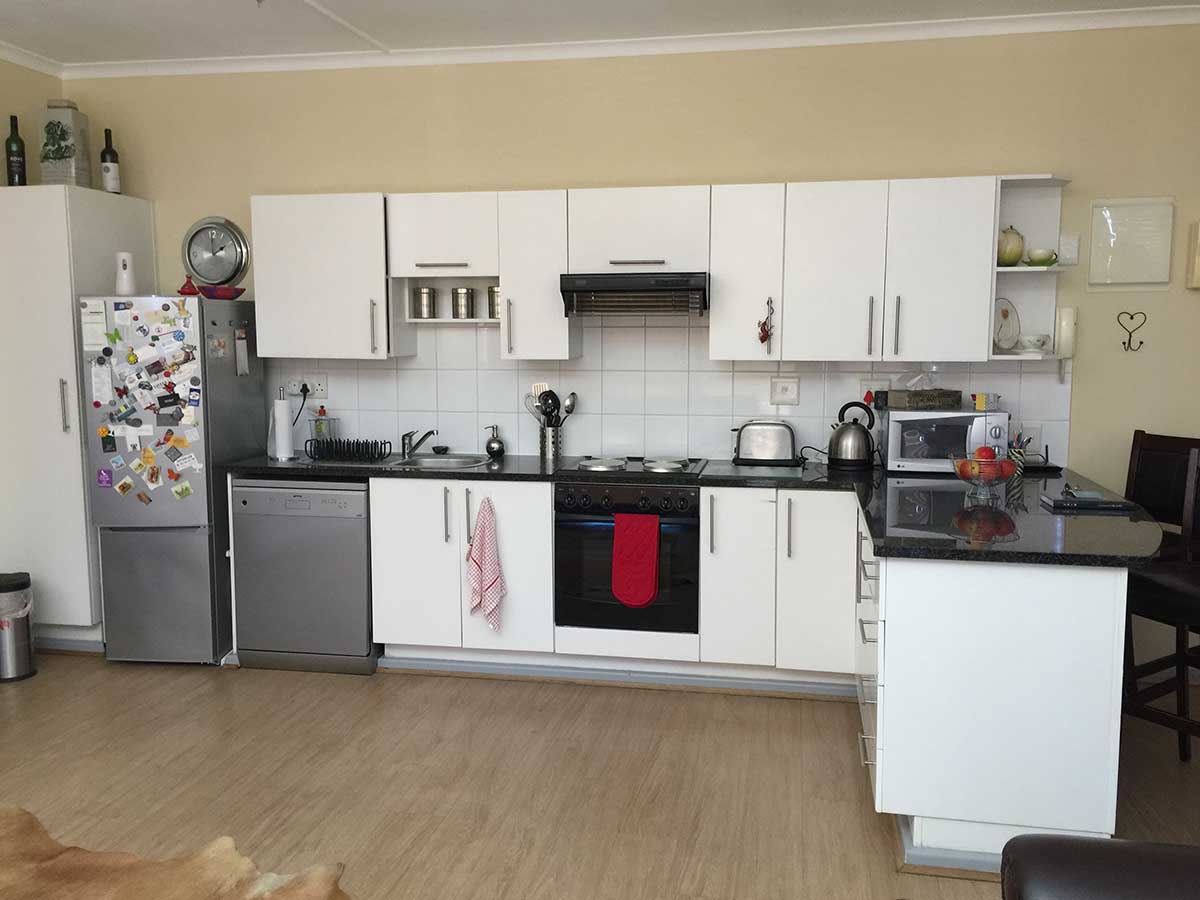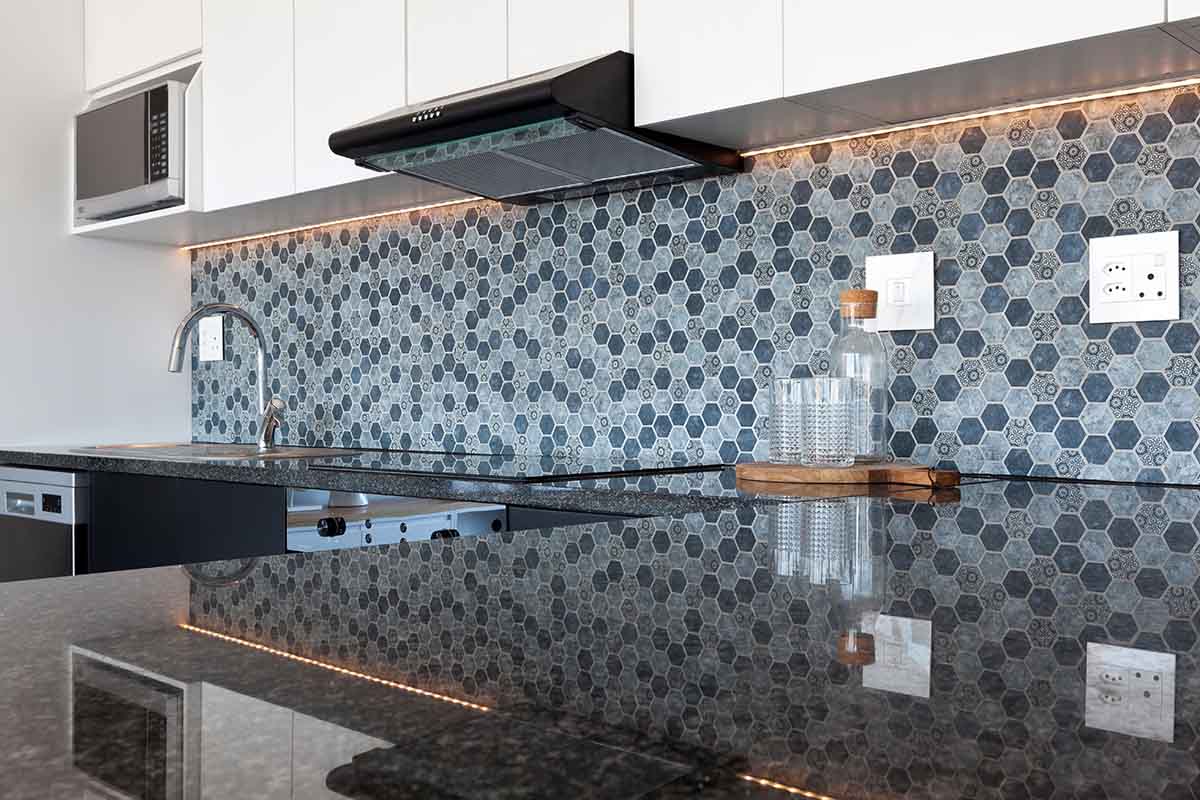 Image | The Home Studio Projects
This train of thought applies to window and door openings too. If you can make your current windows or doors wok, then rather avoid making new openings where possible.
3. Less Is More
This is especially true when you want to make a small space feel more spacious. If you are a regular here on the blog then you will have heard us say this on more than one occasion. We are constantly saying take away before you introduce. Less really is more.
This applies to your renovation process too. You don't always need to move walls to make a space feel larger. Always try to think about what you can achieve without making any changes, and then work from there.
For example, if your kitchen feels small and crowded, simply removing upper cabinets can open the space up.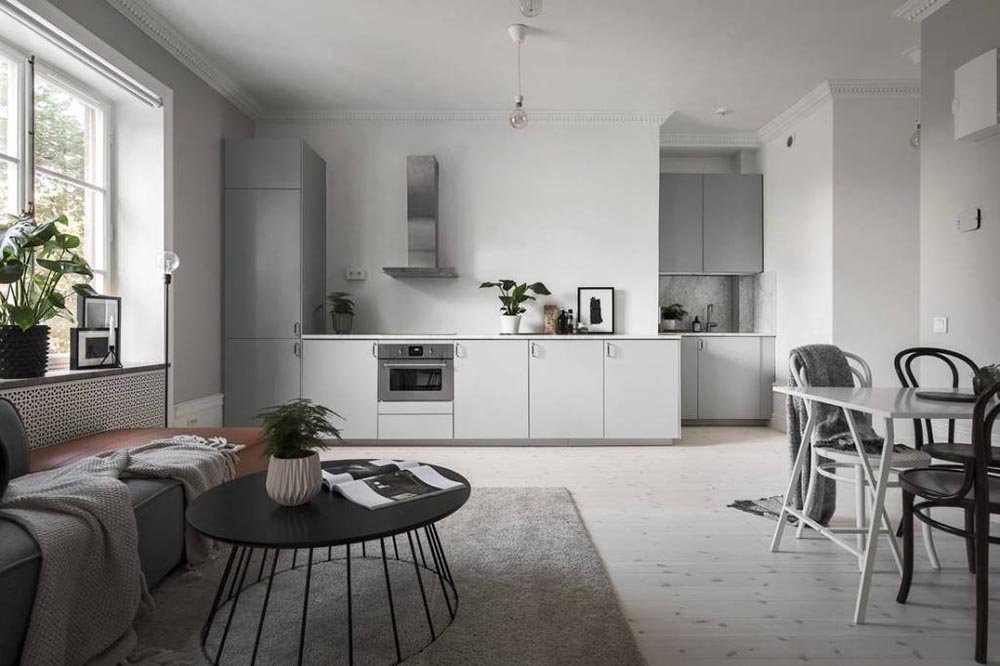 Or consider a hatch. If you didn't know, the hatch is back, and is a great way to make a small room feel more connected to the rest of the house, without knocking down whole walls.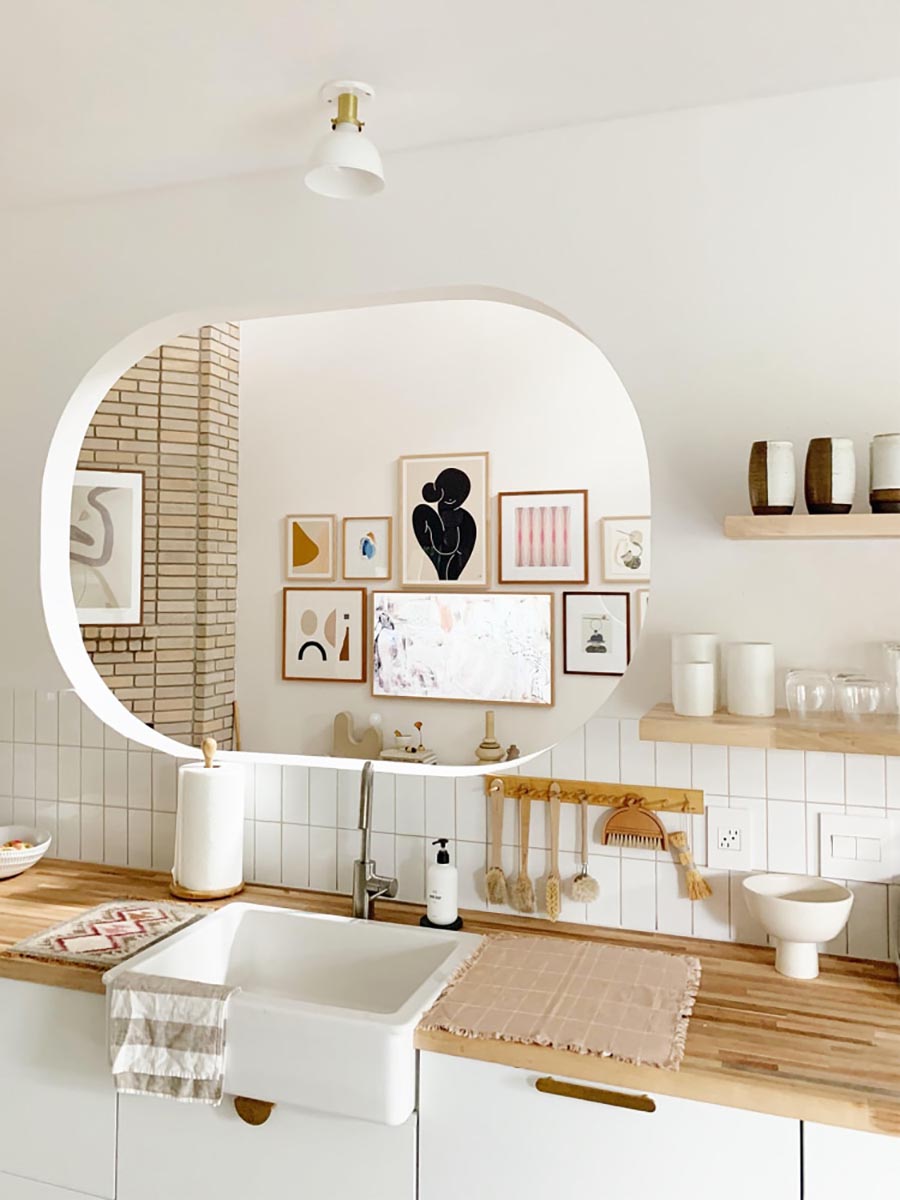 Image 1 | 2
If you end up having to change your layout, or need to move door and window openings, try to re-use as many of the original elements as possible. This really helps your overall renovation budget, as well as reducing construction waste.
If you are in your renovation planning process, then you might also want to consider THESE RENOVATION COST SAVING IDEAS!