The brief for designing this living room was to create a minimalist space with an Afro-Scandi feel that was part of the open plan entertainment area and a natural progression from the kitchen and dining space.
The colour palette needed to tie in with the kitchen and dining area with white walls and open roof trusses predominating and elements of soft greys and tan browns being introduced in different textures of wood, leather, fur, concrete and brick.
The clients wanted the space to incorporate a built-in fireplace that would warm both the living and dining spaces, as well as, a small area for their children to play.
Below are some of the inspiration pictures our designer, Claire, collected to begin forming the visual concept.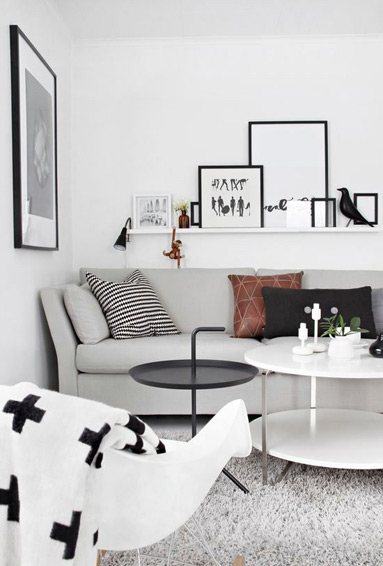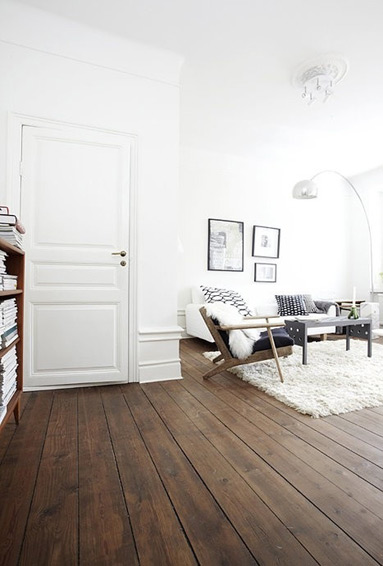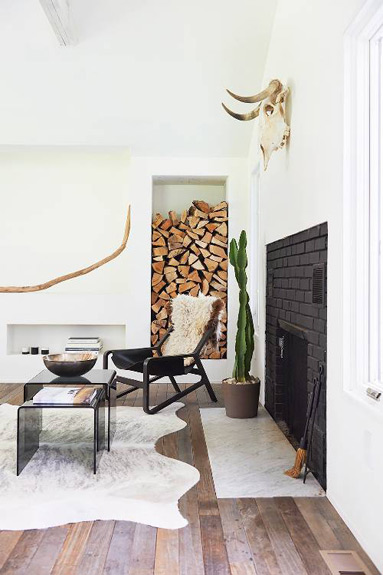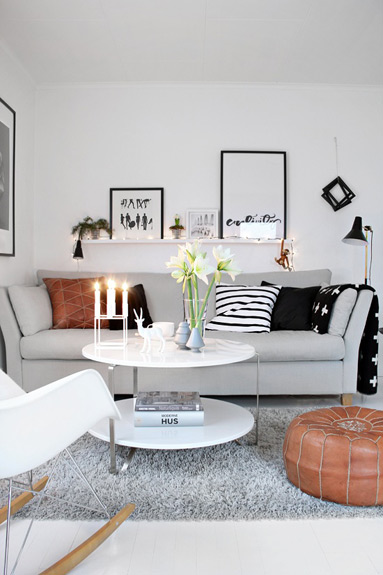 FIREPLACE INSPIRATION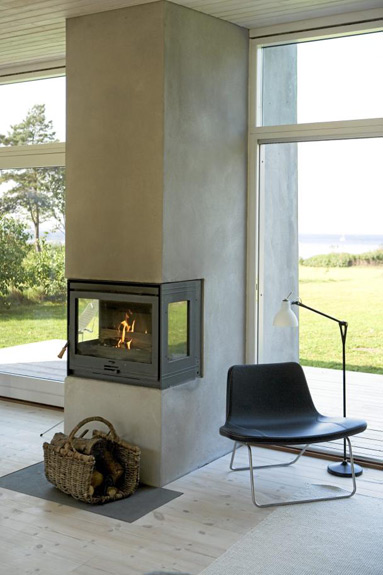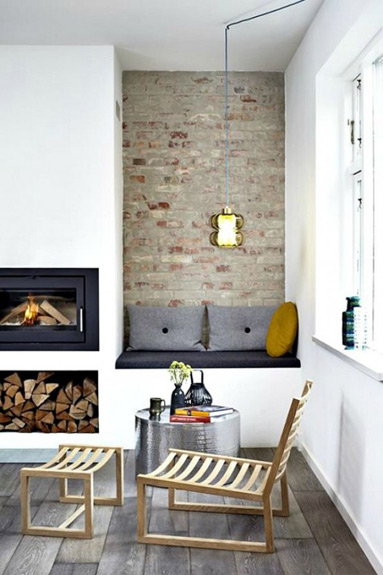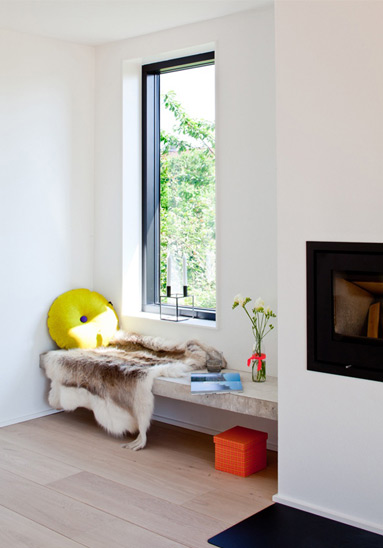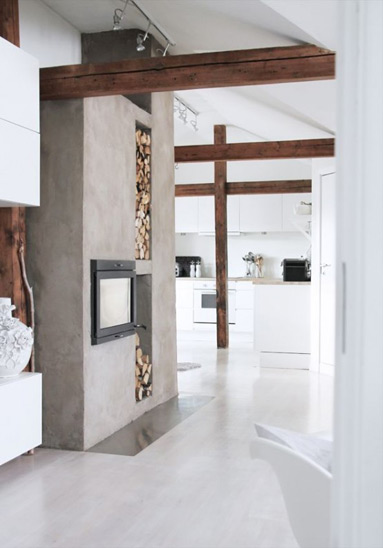 Claire then compiled a moodboard to give the clients the feel of the room, highlighting some of the colours, textures and furniture pieces to be used and how this would fit together with overall aesthetics of the space on a larger scale.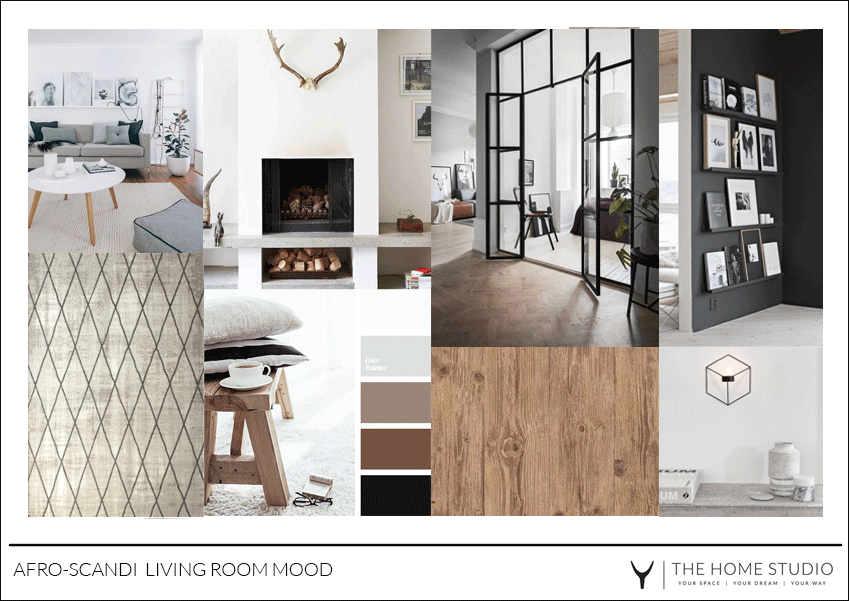 In tomorrow's post we will be revealing how this space turned out, as well as, giving you our shopping guide to achieve the look yourself.