As we mentioned in yesterday's post, the brief for designing this living room was to create a minimalist space with an Afro-Scandi feel that was part of the open plan entertainment area and a natural progression from the kitchen and dining space.
The colour palette chosen consisted of soft greys, white and black with accents of tan brown. The objective was to create a bright and cosy space using different textures of wood, leather, fur, concrete, rattan and brick.
The space needed to incorporate a built-in fireplace that would warm both the living and dining spaces, as well as, a small area for the client's children to play.
And here is the end result…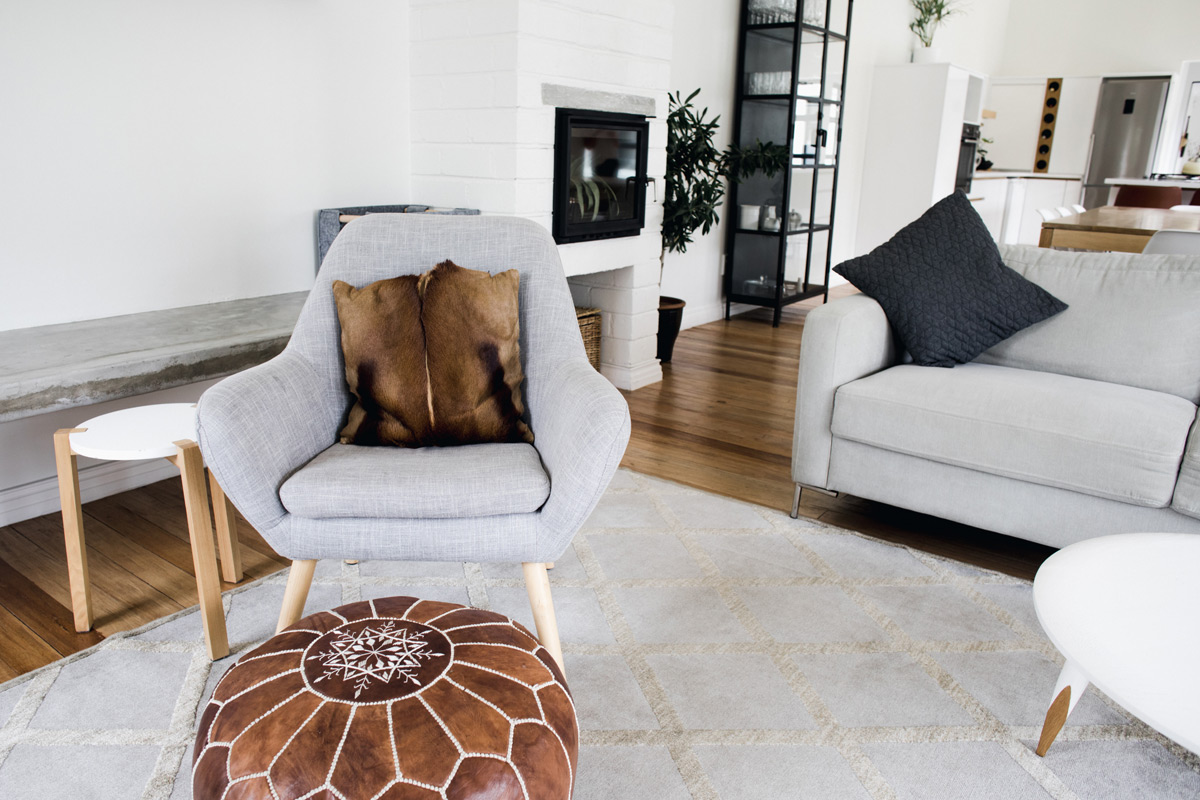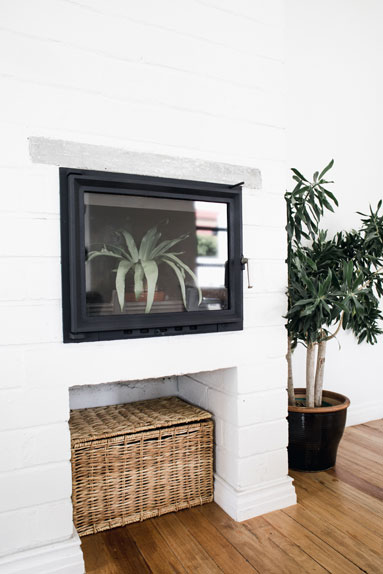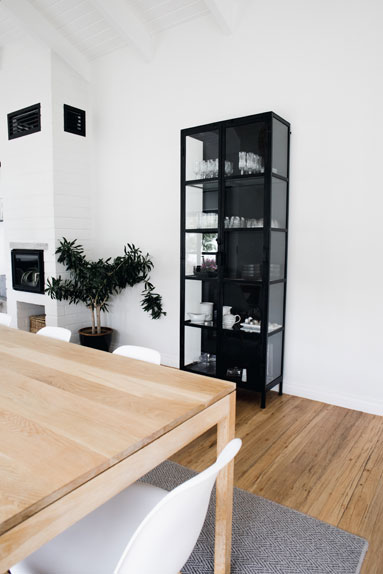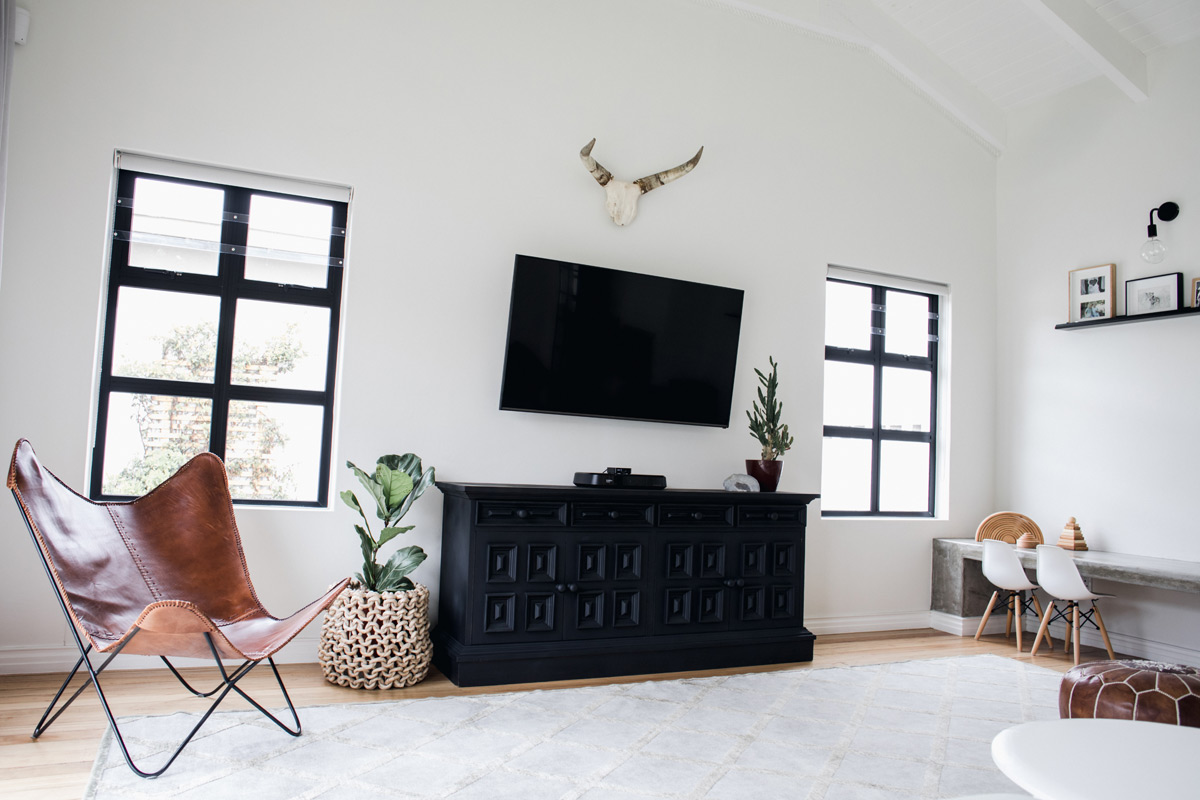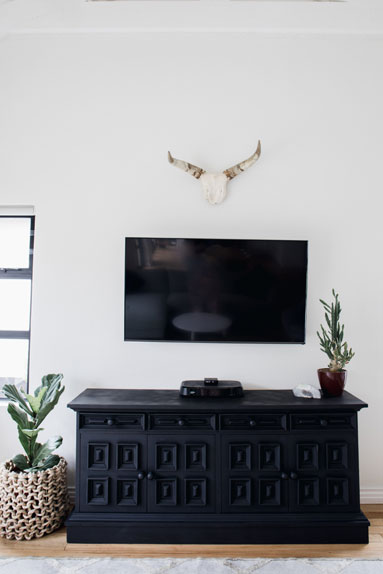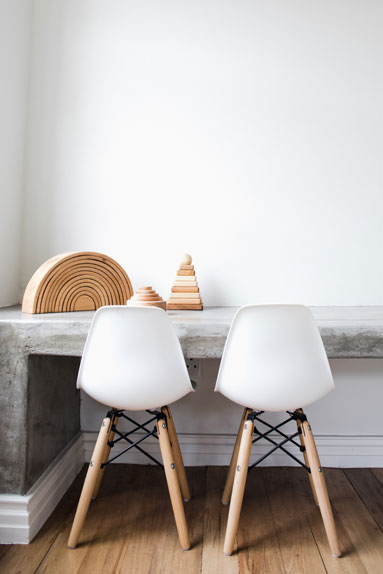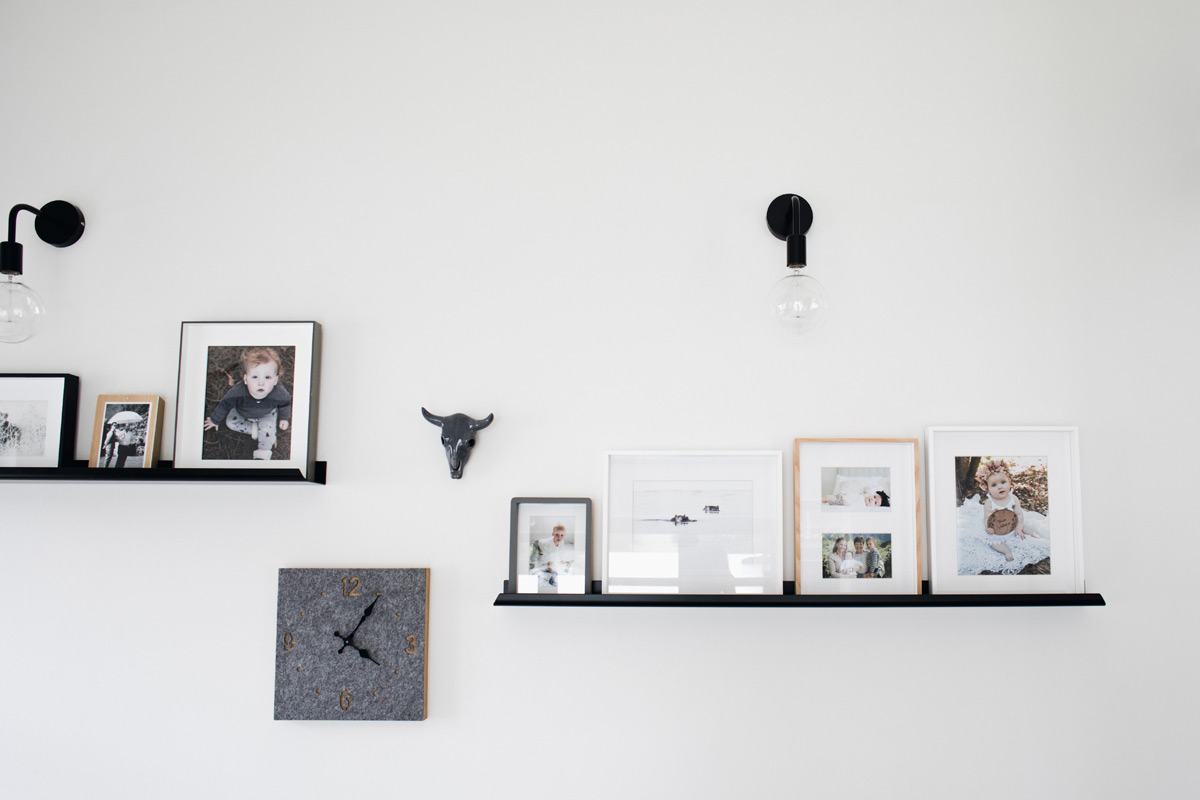 Photography by Lerike Burger Photography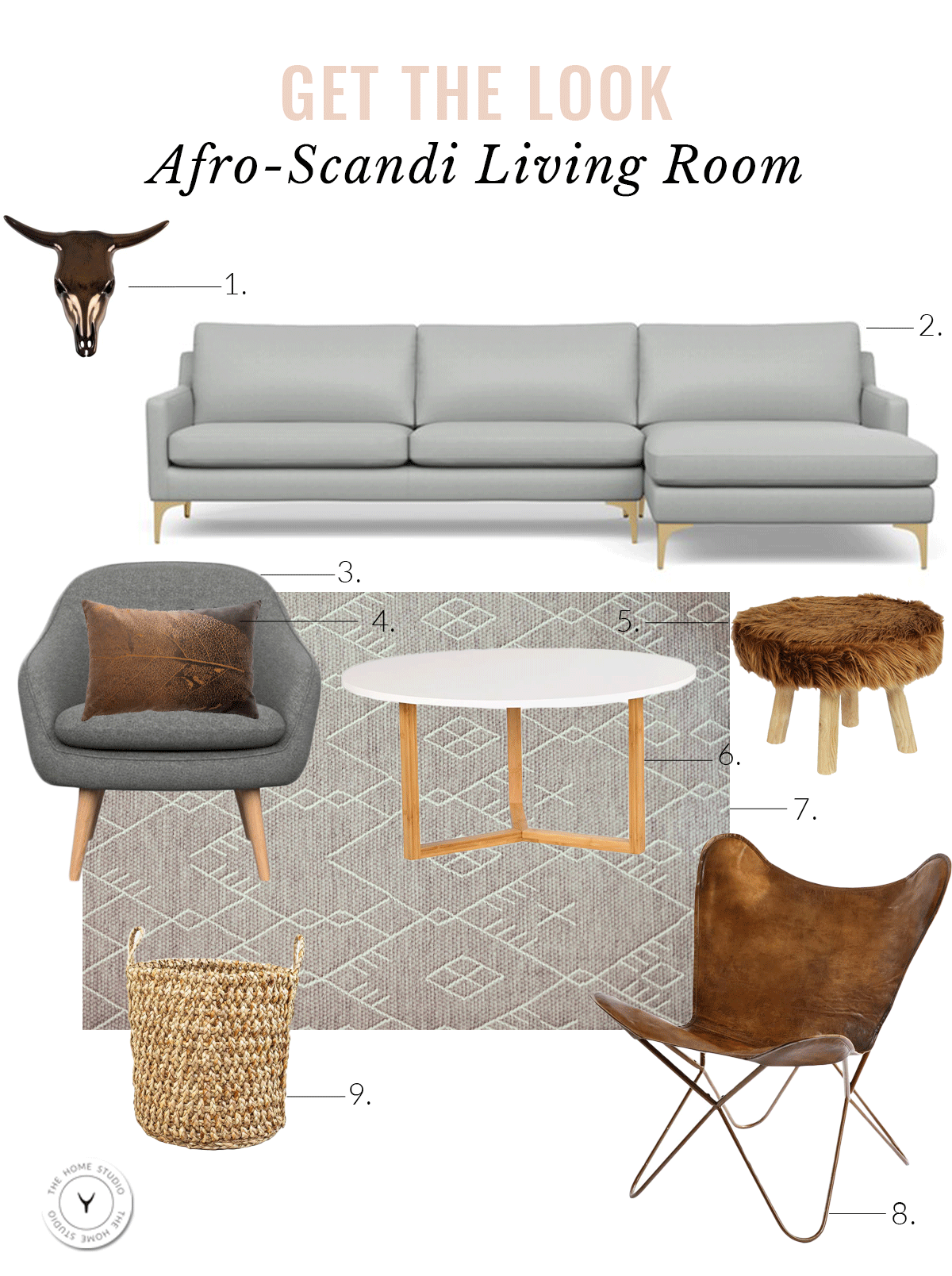 1. Ceramic Cow Skull from @home | 2. Astha Sofa from Sofa Company | 3. Flynn Armchair from Sofa Company | 4. Leaf Scatter from Weylandts | 5. Polar Fur Stool from Esque | 6. Oslo Round Coffee Table from MRP Home | 7. Shona Rug from Esque | 8. Butterfly Chair from Pilgrimage Spaces | 9. Handweaved Basket from Esque