A few months ago (in this post) we shared the design concept for the black and white kitchen redesign of our Roeland Street project. Now that demolition has finished and things are starting to take shape, we're revisiting the project to show you more of the work that has gone on behind the scenes.
Today we're looking at the design concept for the master bedroom. Our client prefers a monochromatic palette throughout the apartment, so initially we toyed with a colour scheme of greys and whites. It seemed a little bland to us and given the small box like feeling in the bedroom we wanted to create something a little more moody and a lot more inviting.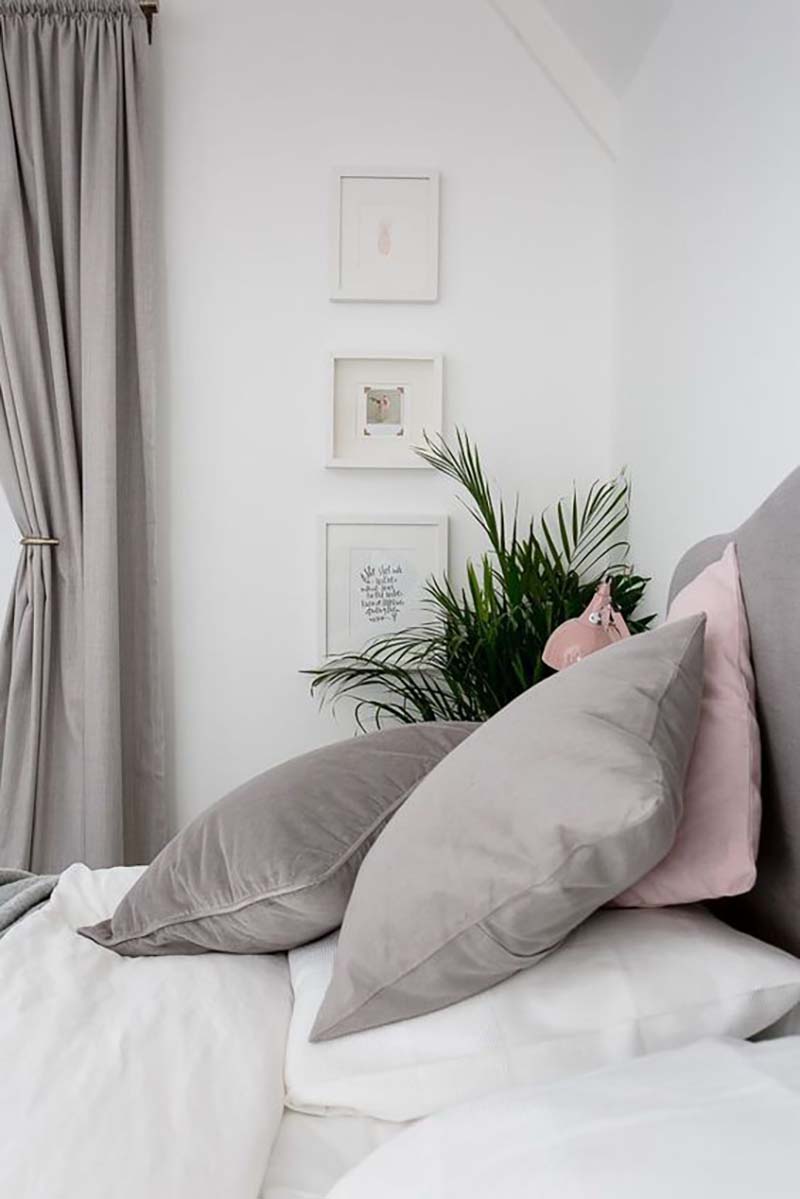 Working with shades of grey we brought in blush and copper accents to create a more feminine space. We like very dark greys with the blush walls – the result is more modern and daring.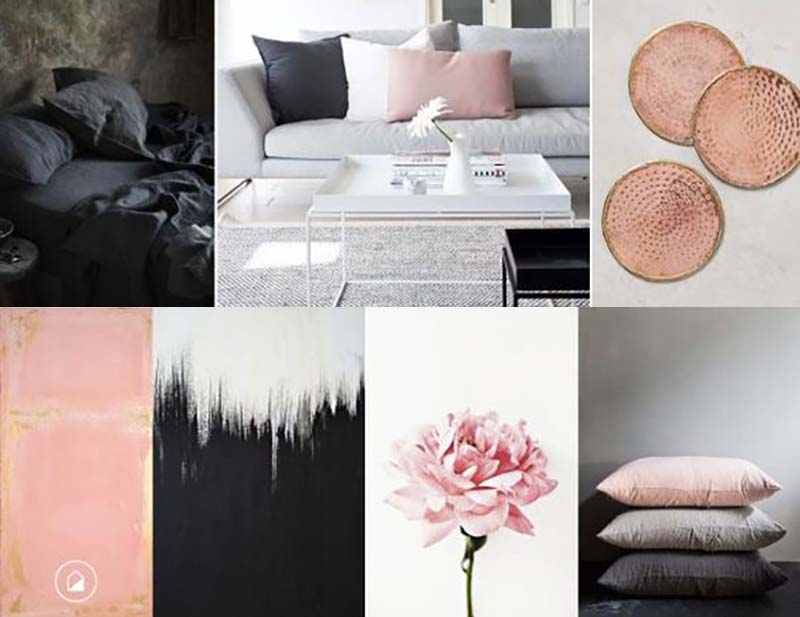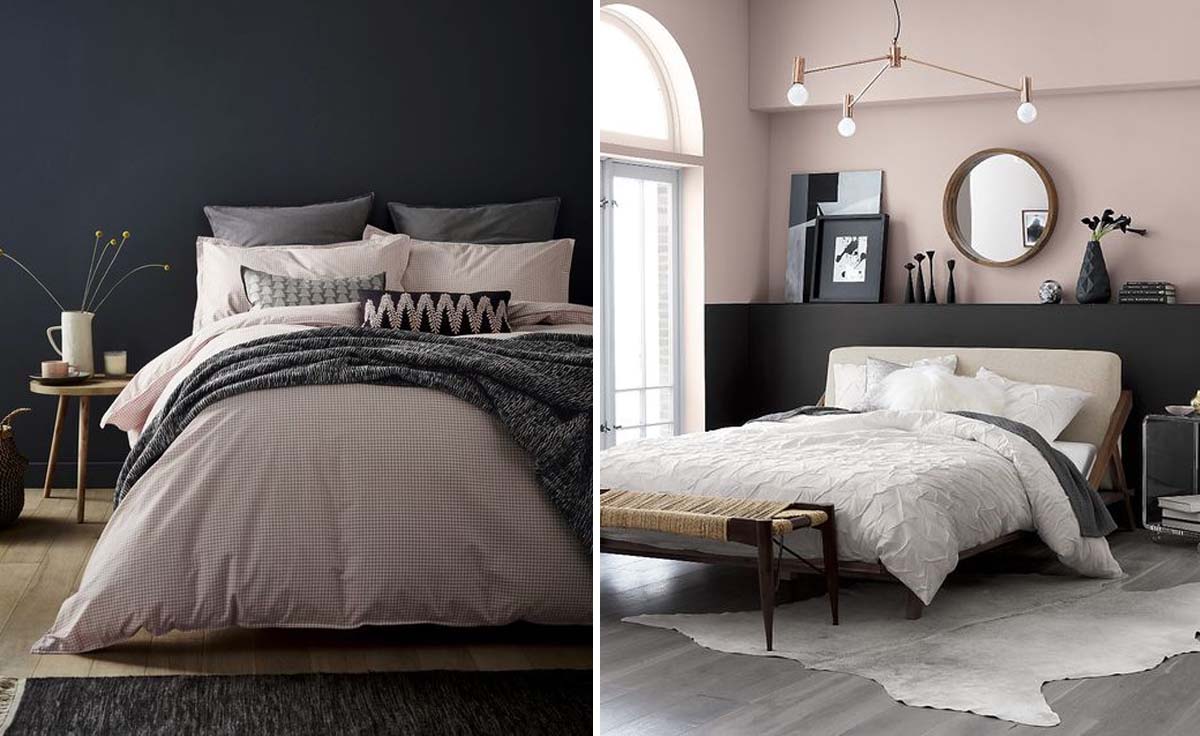 Instead of simply painting the walls dark grey, and to add interest to the space. we suggested a beautiful dark floral wallpaper as a feature wall when you enter the room. Our obsession with Ellie Cashman still runs deep, so we opted for a similar feeling.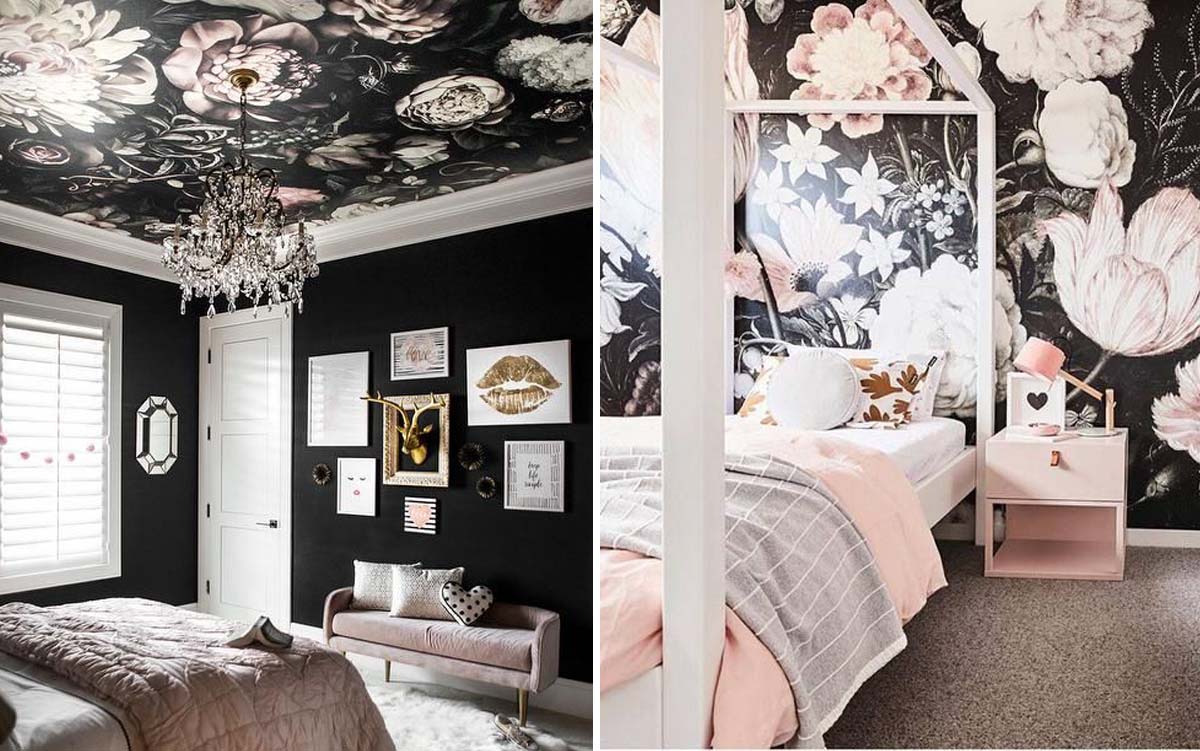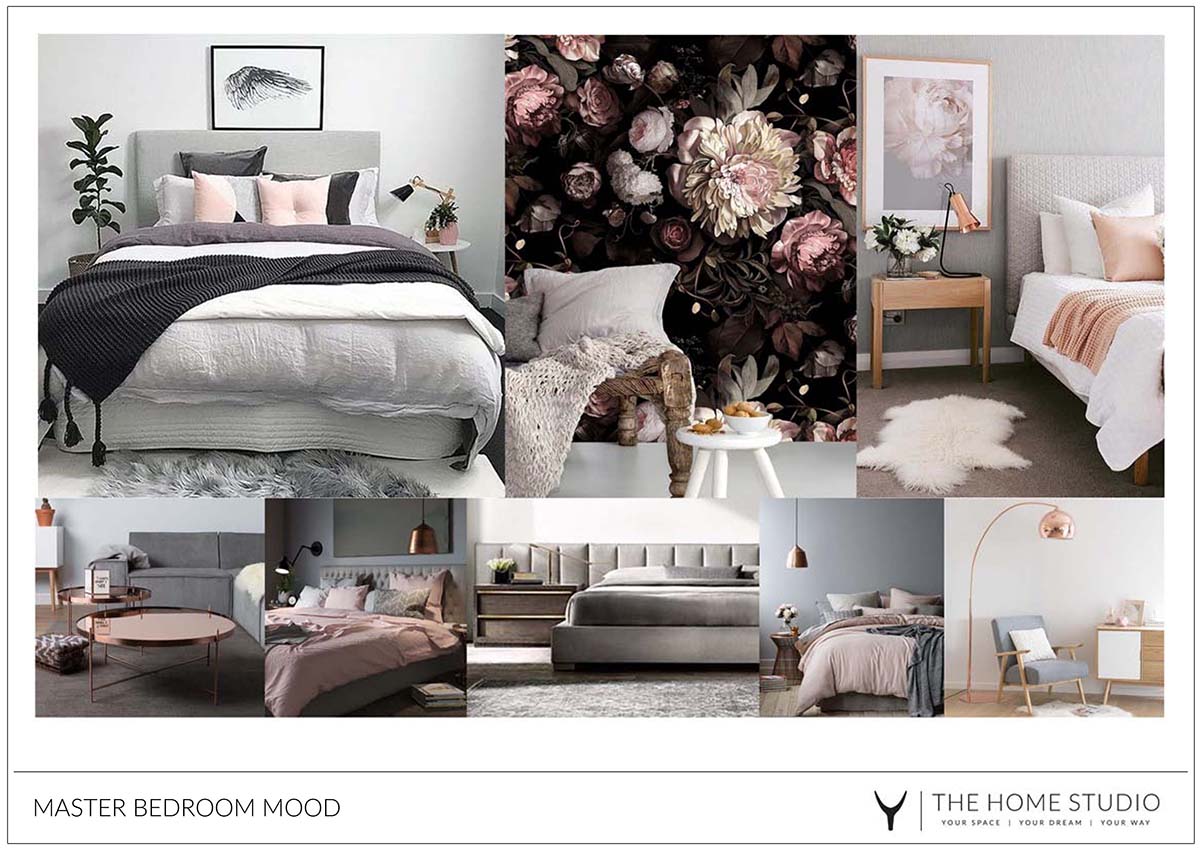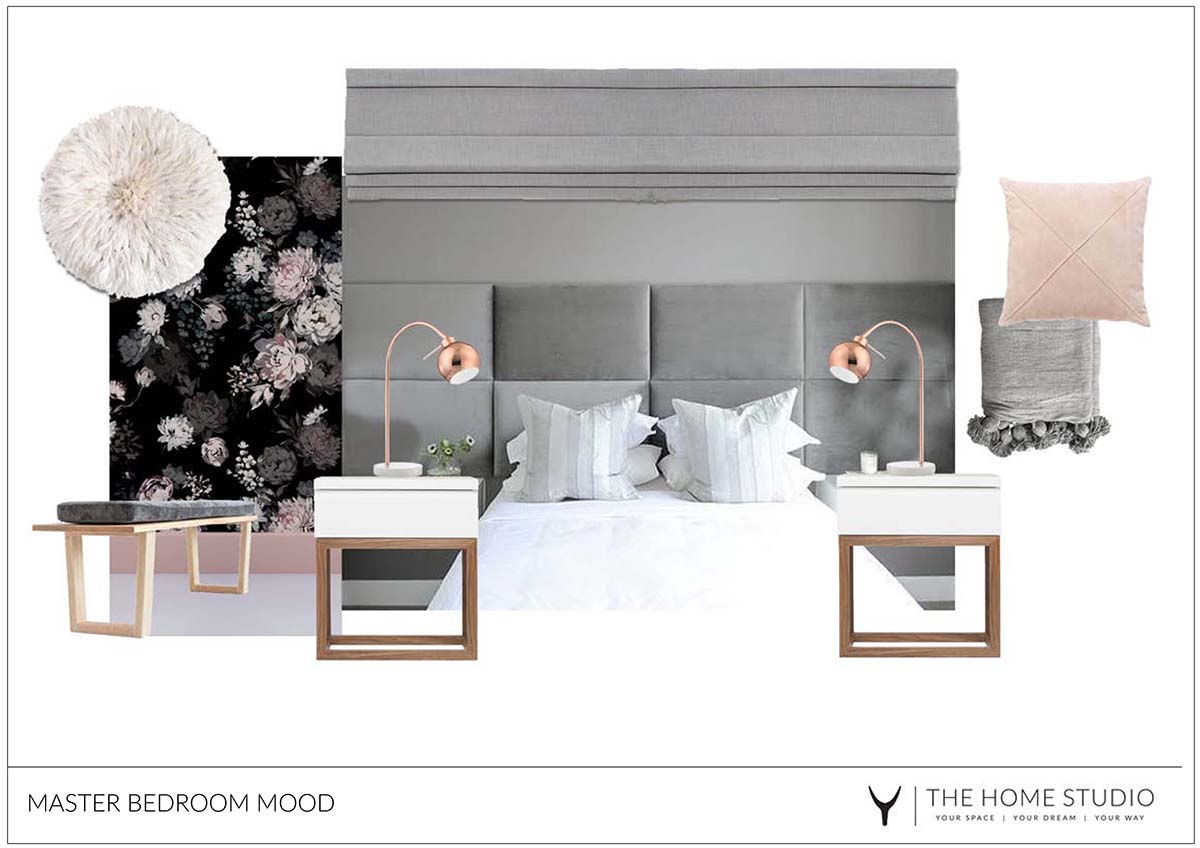 As you can see from the floorplan it's a small boxy space, so we've brought in lots of texture to soften the feeling in the room – different fabric textures, a soft floor rug, wood, metal, concrete – while the tufted headboard along the width of the back wall adds a luxurious touch.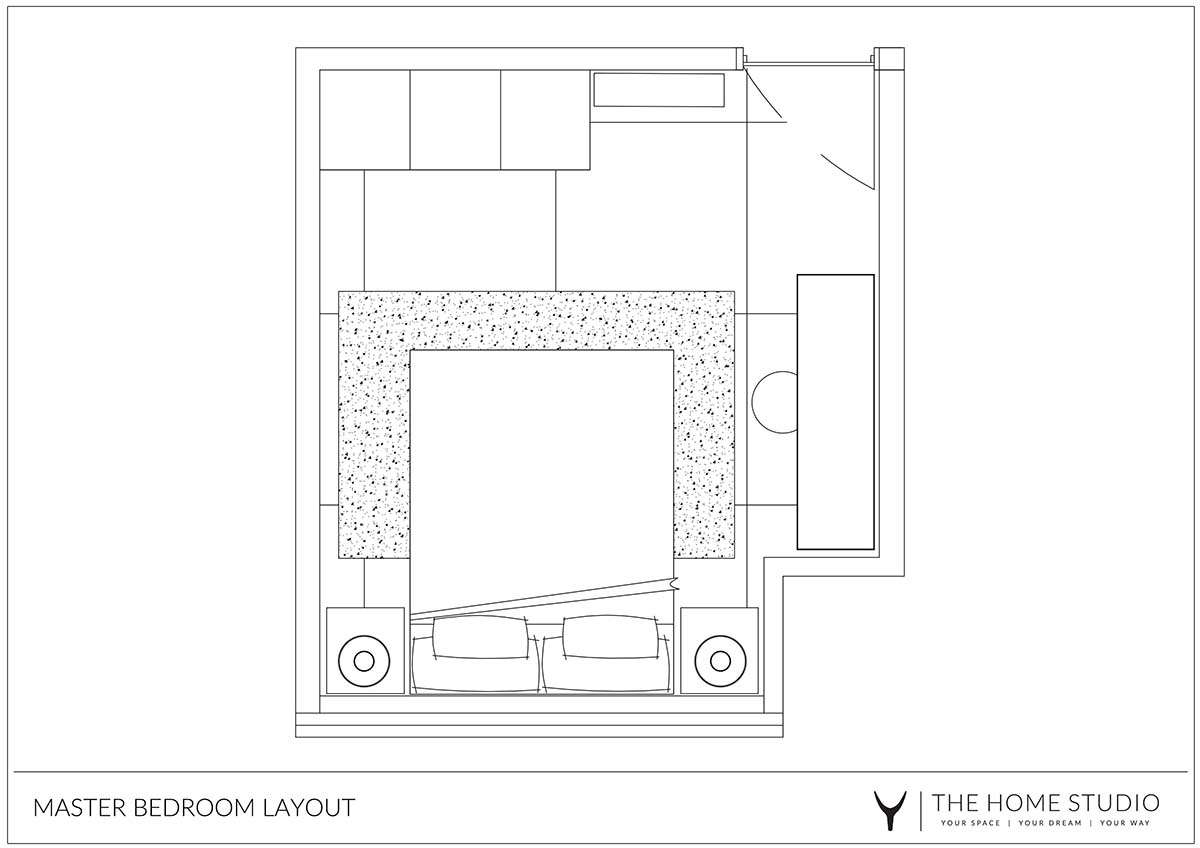 We love where this space is heading and can't wait to see the final installation!
SaveSave
SaveSave
SaveSave
SaveSave
SaveSave
SaveSave