Here we have it – a scandi inspired boys bedroom that creates a calm and tranquil environment for our client's five-year old son. Yes, this is an entirely possible concept!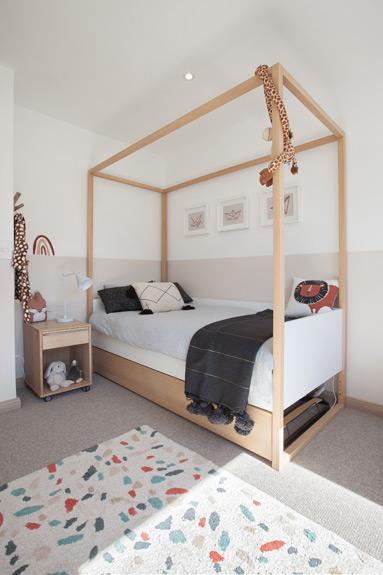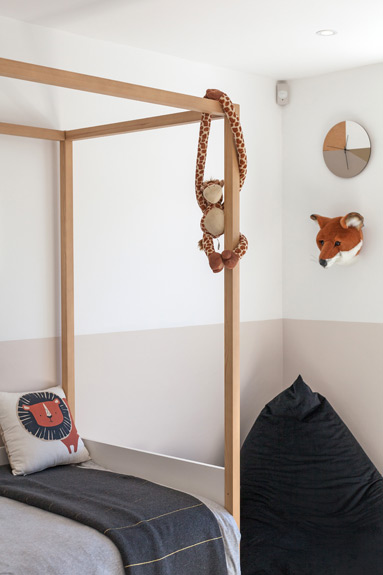 Our designer Claire selected a beautiful four-poster bed to frame the sleeping area and add height in the room. Black accents were included to give the room a slightly more masculine feel and offset the pale neutrals.
This was set against a backdrop of Plascon's Worn Wood (DC 7), a neutral colour on half of the wall which was used to break the stark whiteness. This sand coloured paint has a subtle grey undertone which we required to allow the main accent colour of terracotta to really pop off the beige.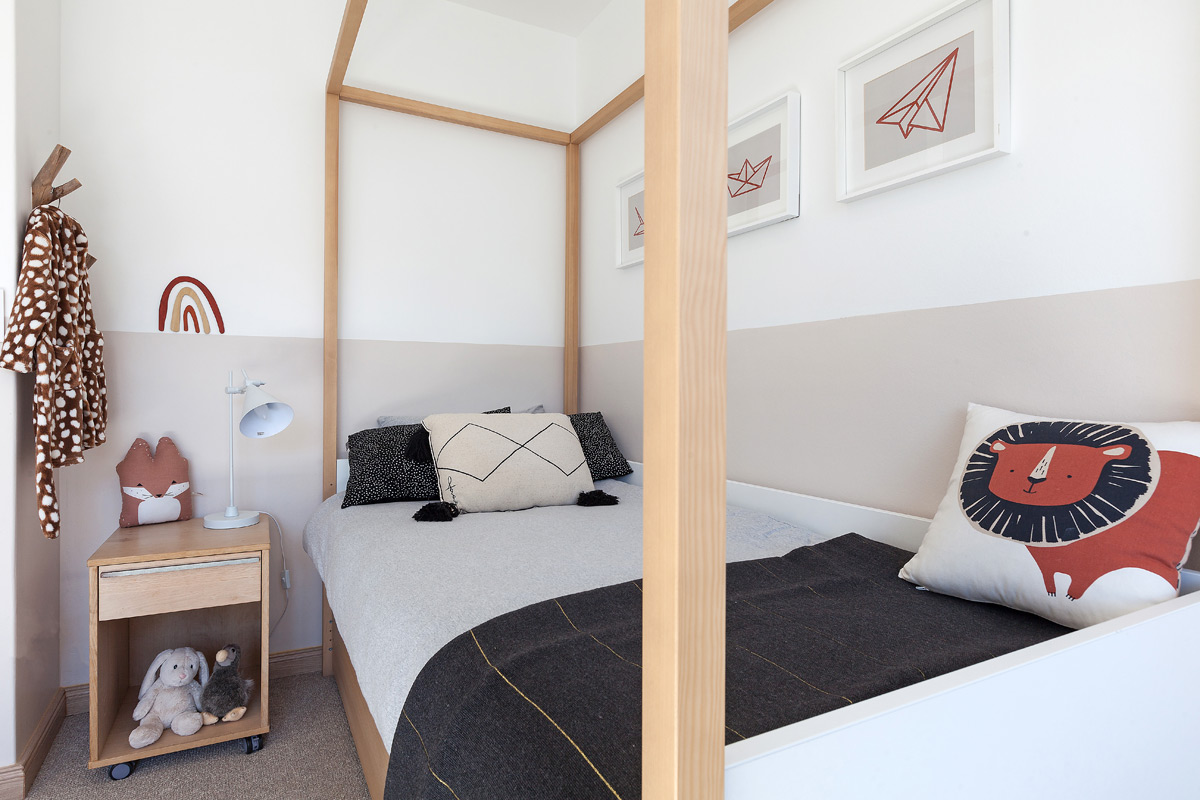 Claire was very mindful of the fact that the room needed to remain simple with clean lines and be in keeping with the overall look and feel of the home which is very minimalistic and Scandinavian in style. With the client's collection of sustainable wooden toys and classic books in mind, she created a combination of built-in open and closed storage allowed the clients to pack the more unsightly items away in drawers and keep the more beautiful pieces on display. This made styling the bedroom a breeze for Claire.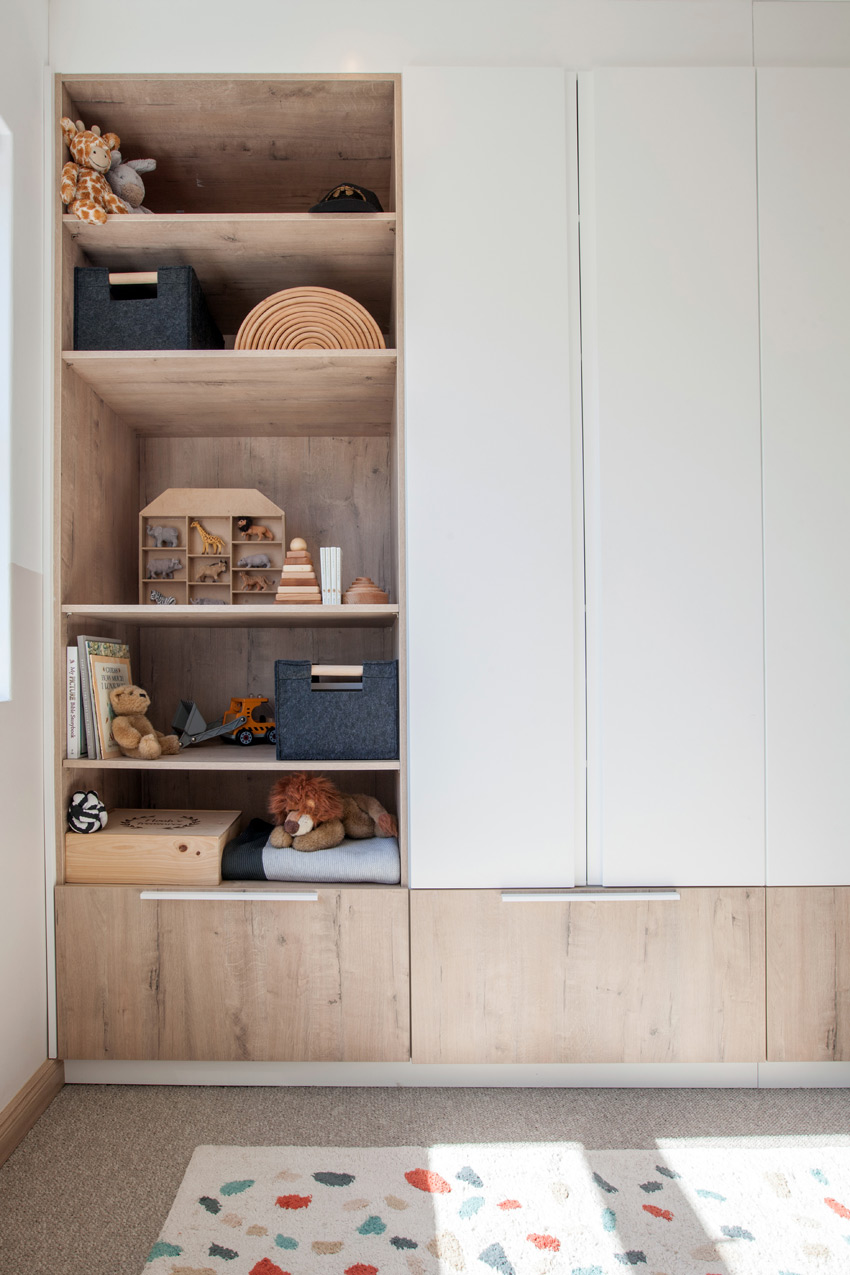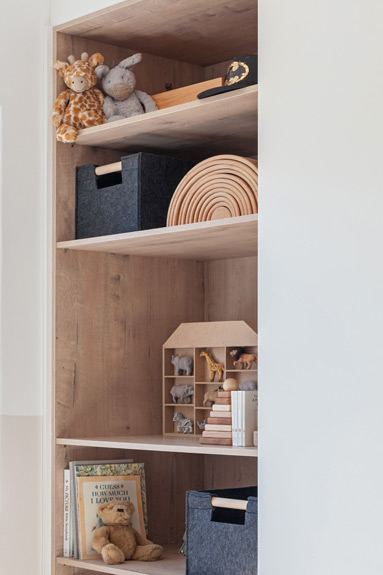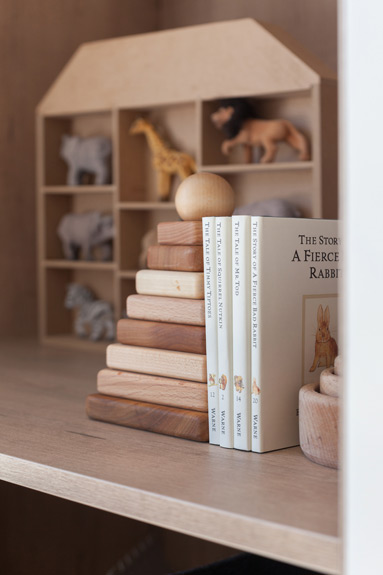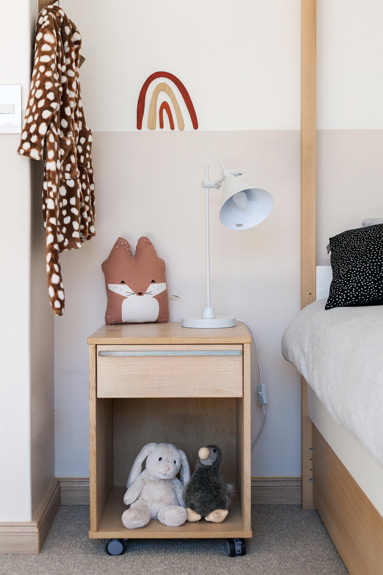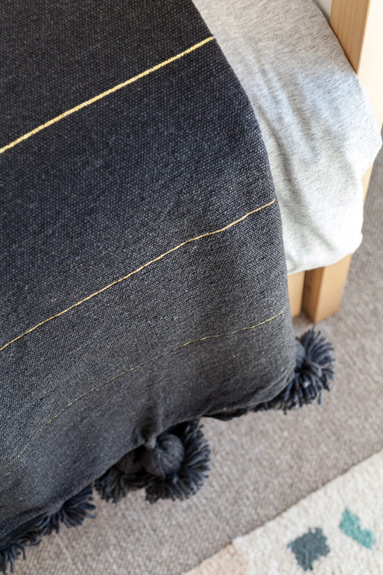 Design | Design by Claire for The Home Studio
Photography | SW Photography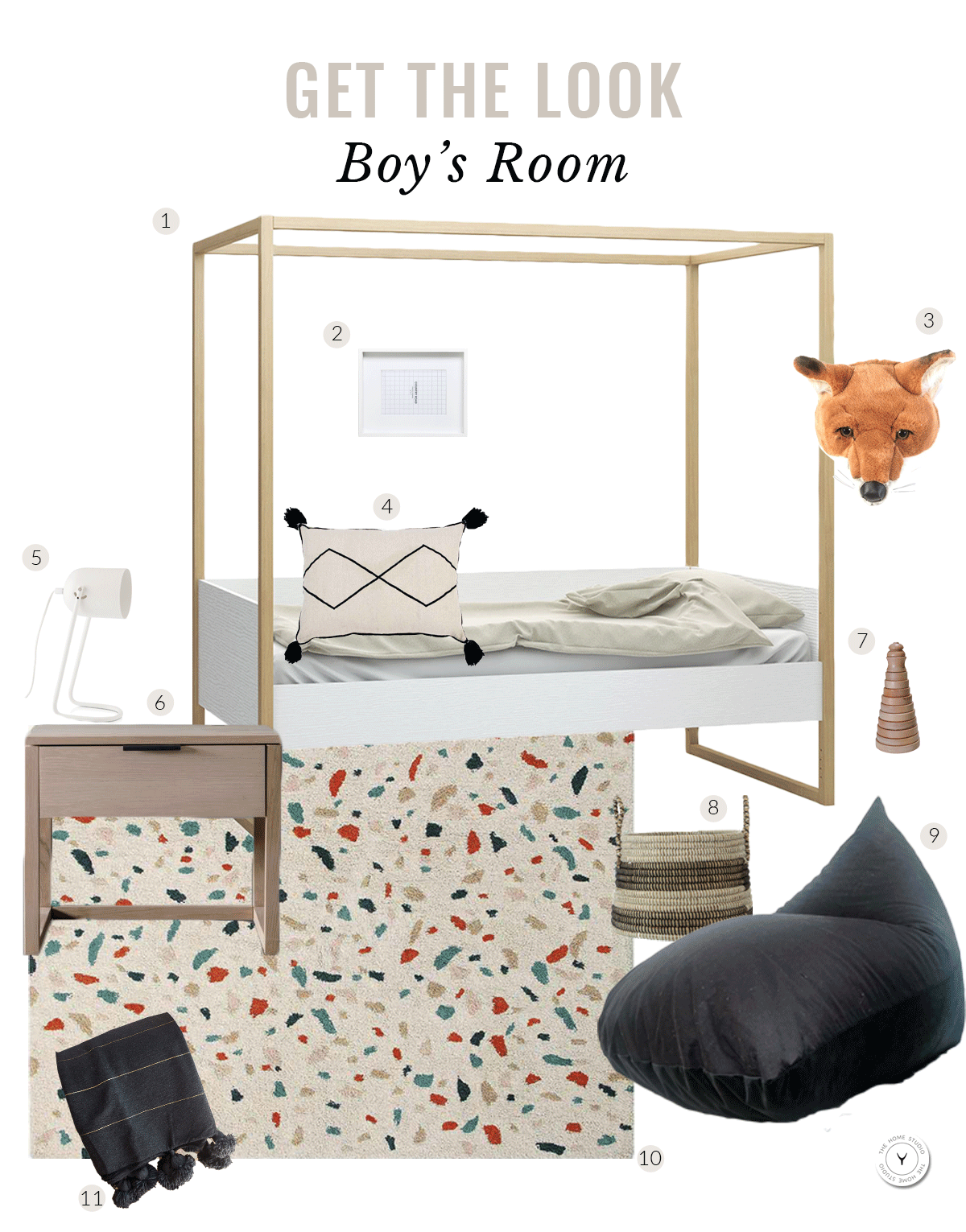 1. 4You Canopy Bed from Clever Little Monkey | 2. Country Road Adler Frame from Woolworths | 3. Wall Trophy Fox Head from Kids Living | 4. Berber Cushion from Clever Little Monkey | 5. Astro Desk Lamp from Woolworths | 6. Spati Pedestal from Weylandts | 7. Natural Wooden Stacker from Clever Little Monkey | 8. Lava Seagrass Basket from Weylandts | 9. Black Velvet Beanbag from Lula by Emma | 10. Terrazzo Rug from Clever Little Monkey | 11. Moroccan Throw from The Home Studio (contact for more info)